24

Jun, 21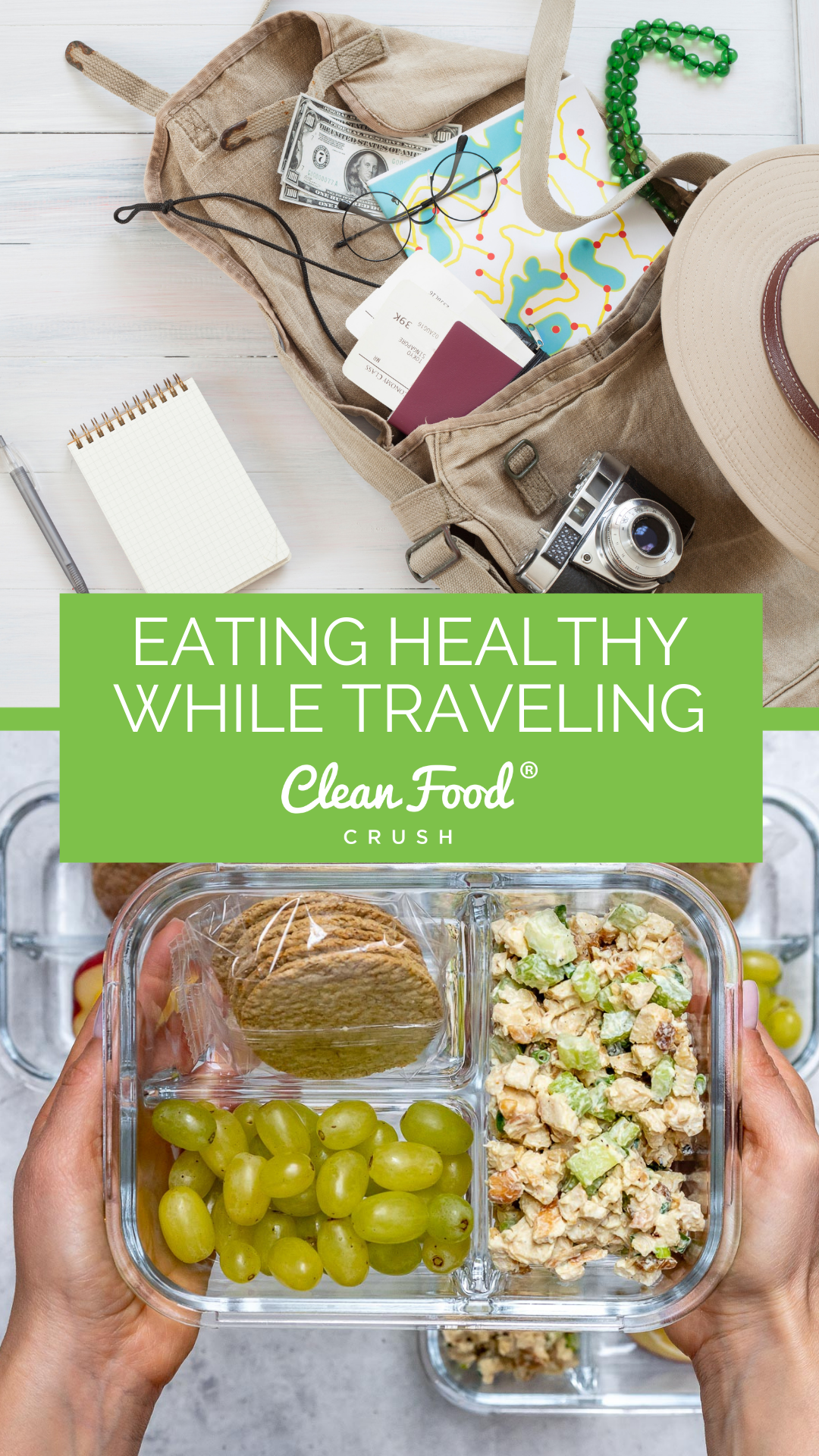 Healthy Eating Survival Tips When Traveling
With summer just around the corner, you might be planning to head out of town. Traveling will inevitably cause some changes to your regular eating habits, but it doesn't have to mean you completely stray off course.
So whether it's a road trip, business trip, or another type of vacation, the following tips will help you get the most out of your time away while still feeling your best.
➡️ Plan Ahead
Before you head out of town, take time to think about when and how you will be eating each day, whether on the road, at a family's home, at a restaurant, etc. Before eating out, try scoping out the menus of potential restaurants, so you're not left with last-minute decisions. 
If eating at someone else's home, offer to bring some healthy ingredients or a side dish so that you have some control over what's offered and can be sure there will be something you'll enjoy eating.
➡️ Keep Healthy Snacks on Hand
This applies to all times, but especially when traveling. It's common for hunger patterns to change when away from home, and you never know when you'll need a quick energy boost.
Rather than succumbing to less-healthy options or getting to the point of being overly hungry, keep nonperishable snacks on hand like whole fruit, nuts, low-sugar trail mix, and whole-food-based nutrition bars (the fewer ingredients, the better!). You can even make your own snack bars using a recipe like this one.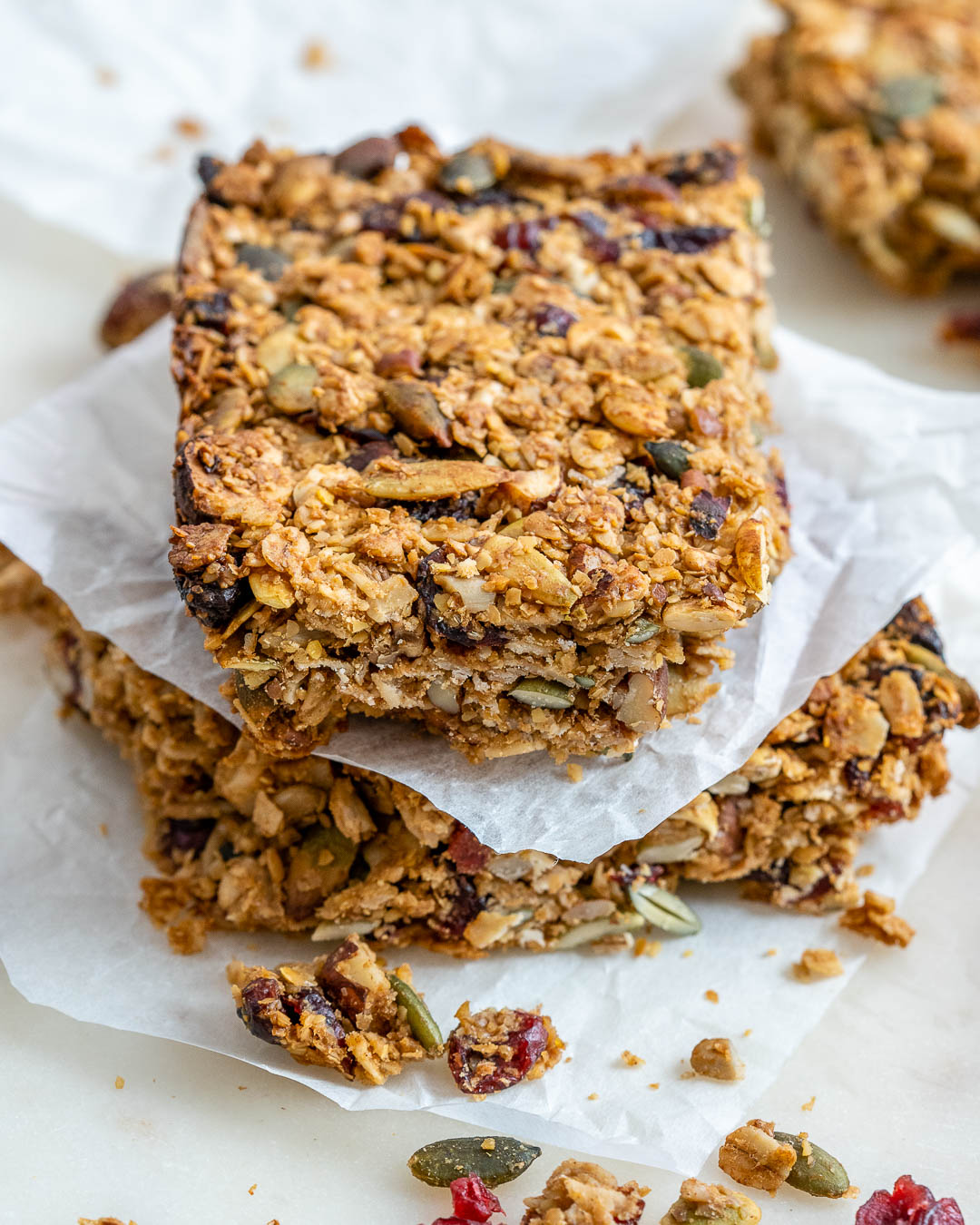 ➡️ Balance Your Meals
With so many new foods to try and enjoy, it can be easy to end up grazing on mismatched snacks all day or eating foods your body may not be accustomed to. Try to make an effort to still eat 3 balanced meals throughout the day that contain a mix of complex carbs, lean protein, and healthy fats. There are endless combinations of what this can look like, so you're free to pick and choose the foods that sound best to you!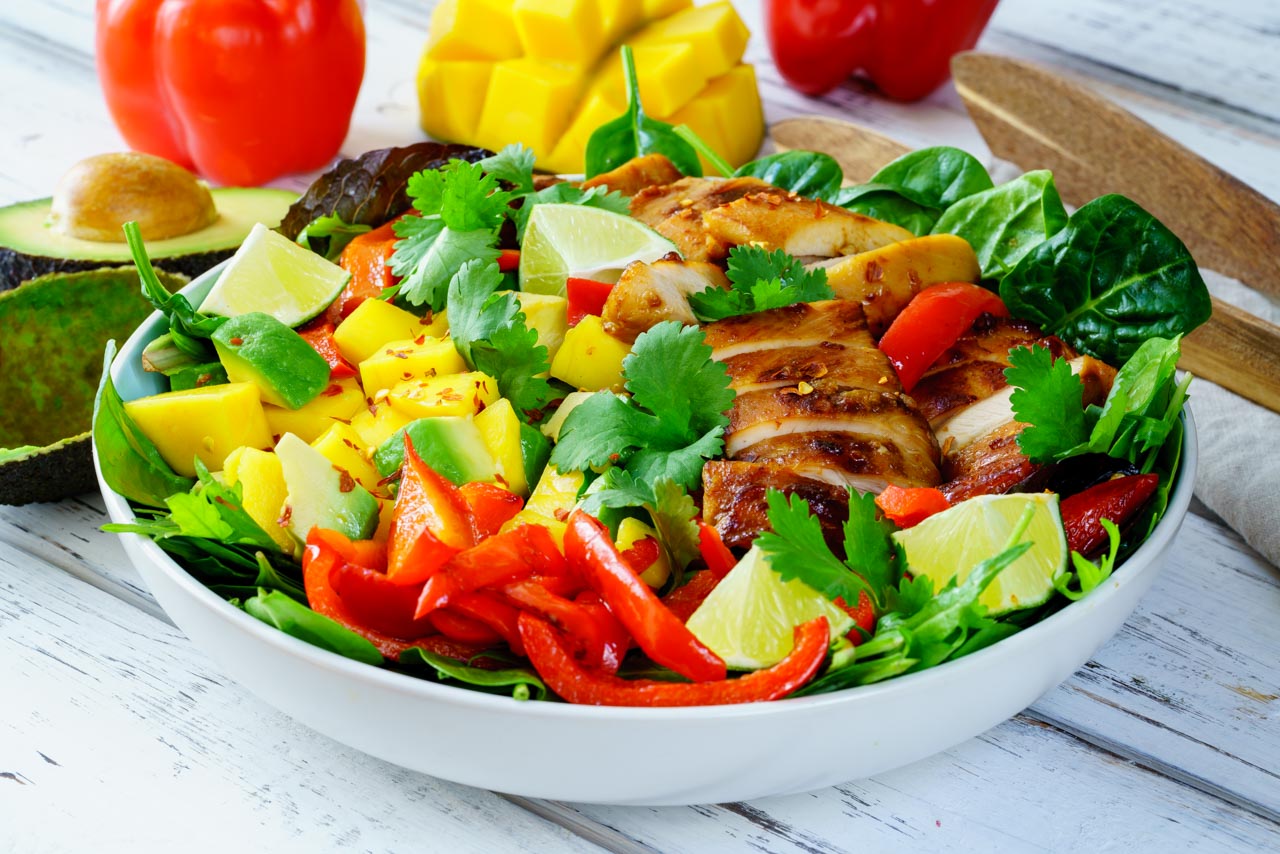 Get an energy-boosting blend of healthy carbs, fats and proteins with this Sweet and Sour Chicken + Mango Avocado Salad!
➡️ Scout the Convenience Stores 
Sometimes a gas station or convenience store is your only option when you're on the road or in need of some additional snacks for you or your family. Thankfully, most convenience stores carry a variety of healthy options, so be on the lookout for things like packaged nuts, fresh fruit, greek yogurt, hummus packs, and packaged salads or sandwiches. Just be sure to read the nutrition label to try and choose the healthiest options. 
➡️ Nourish Your Gut
Changes to your normal routine can put stress on your digestive system, leading to symptoms such as constipation, bloating, nausea, gas, and other changes in bowel habits. To help remedy or avoid issues altogether, make sure you eat plenty of fiber from plant foods, drink lots of water, and move your body as much as possible to support healthy digestion. Taking a high-quality probiotic may also help.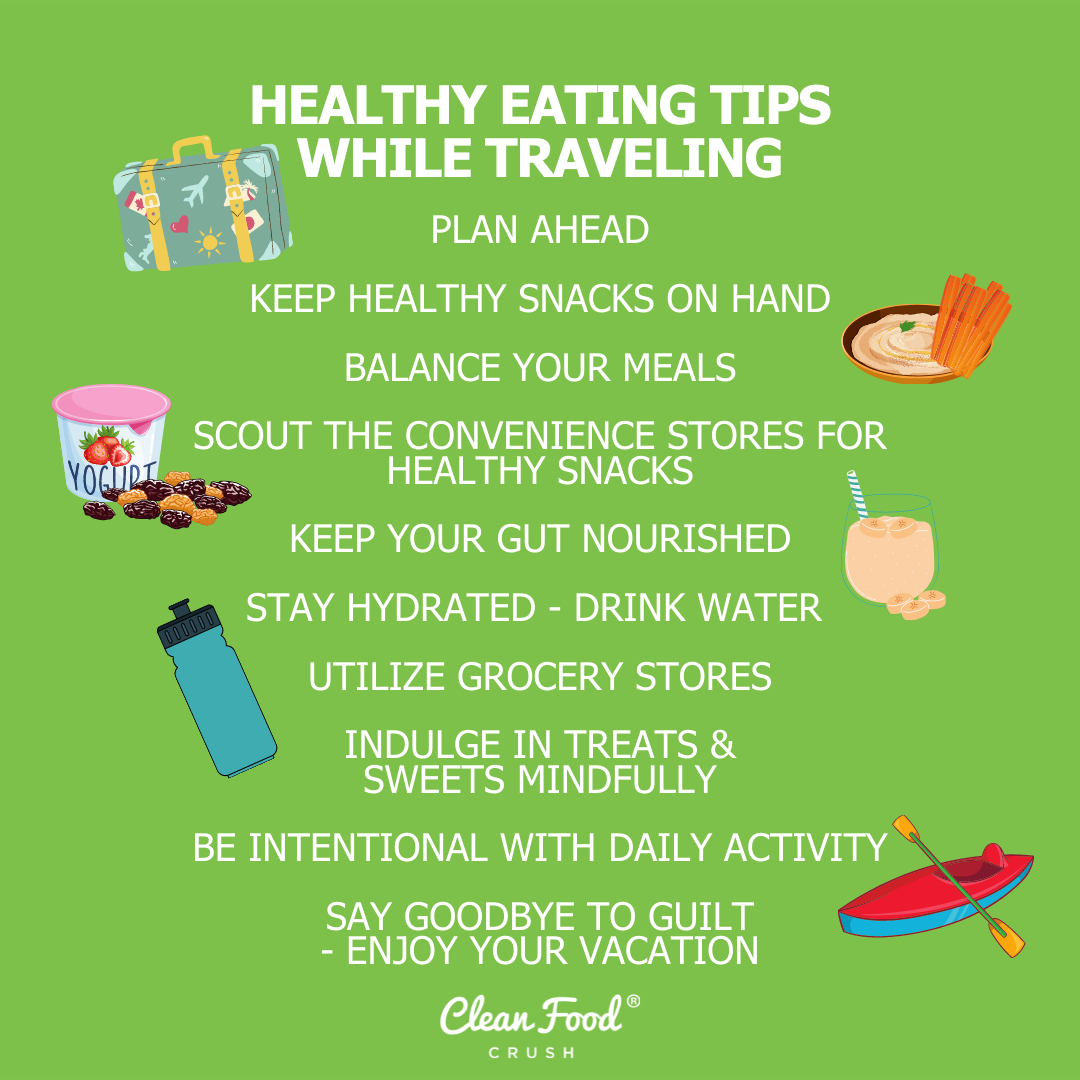 ➡️ Don't Forget About Hydration
This is especially important when traveling in hotter months. Staying hydrated benefits your digestion, keeps you energized, and can help keep hunger at bay. So, be sure you're drinking plenty of water and other unsweetened beverages both with and between meals. In addition, try to avoid overly salty foods, which can lead to dehydration. 
➡️ Utilize Grocery Stores
While it is perfectly fine and enjoyable to eat out while away, restaurants don't have to be your only source of food. Many hotels have mini-fridges to store food, and if you're staying in a rental property, you may have access to a full kitchen. Take a trip to the local grocery store to stock up on ingredients for simple, healthy meals you can prepare so that you can enjoy a balance of home-cooked and restaurant foods.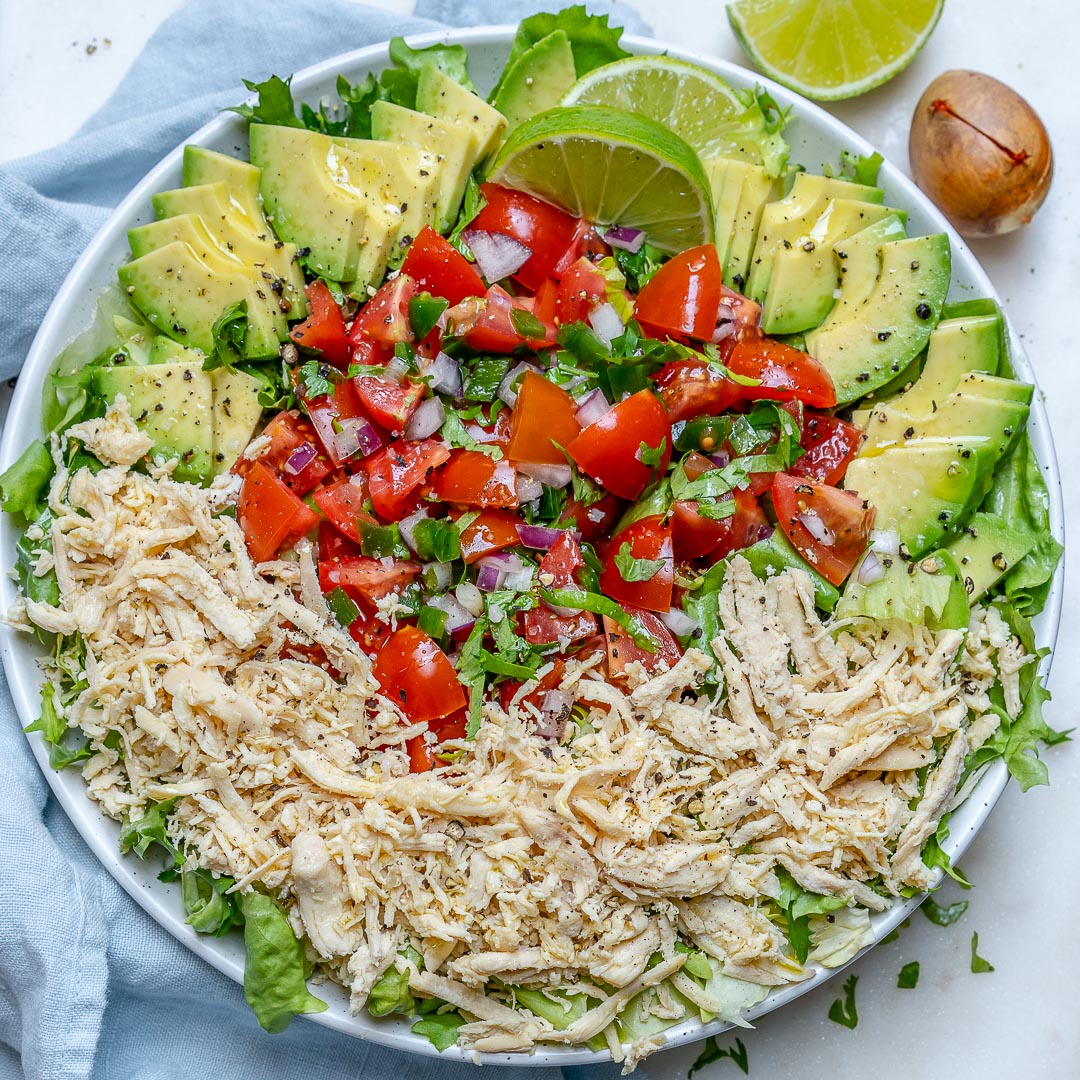 Did someone say Simple?  This Chicken Taco Bowl makes meal prep AND eating healthy simply delicious!
➡️Indulge Mindfully
Vacations are a time to enjoy foods and treats that you might not otherwise. However,  it's still important not to overdo it, which may make you end up feeling sick. Be sure to select indulgences that you actually want, and not just because they are available or because other people you're with are eating them. In addition, try practicing mindful eating techniques, including slowing down while eating and utilizing all of your senses to enjoy the food thoroughly and be in touch with your hunger and fullness cues. 
➡️ Be Intentional with Daily Activity
Vacations are an excellent time to get moving! Walking is a great way to explore new surroundings. Things like bike riding, kayaking, and other outdoor activities can also create lasting memories while also benefiting your health.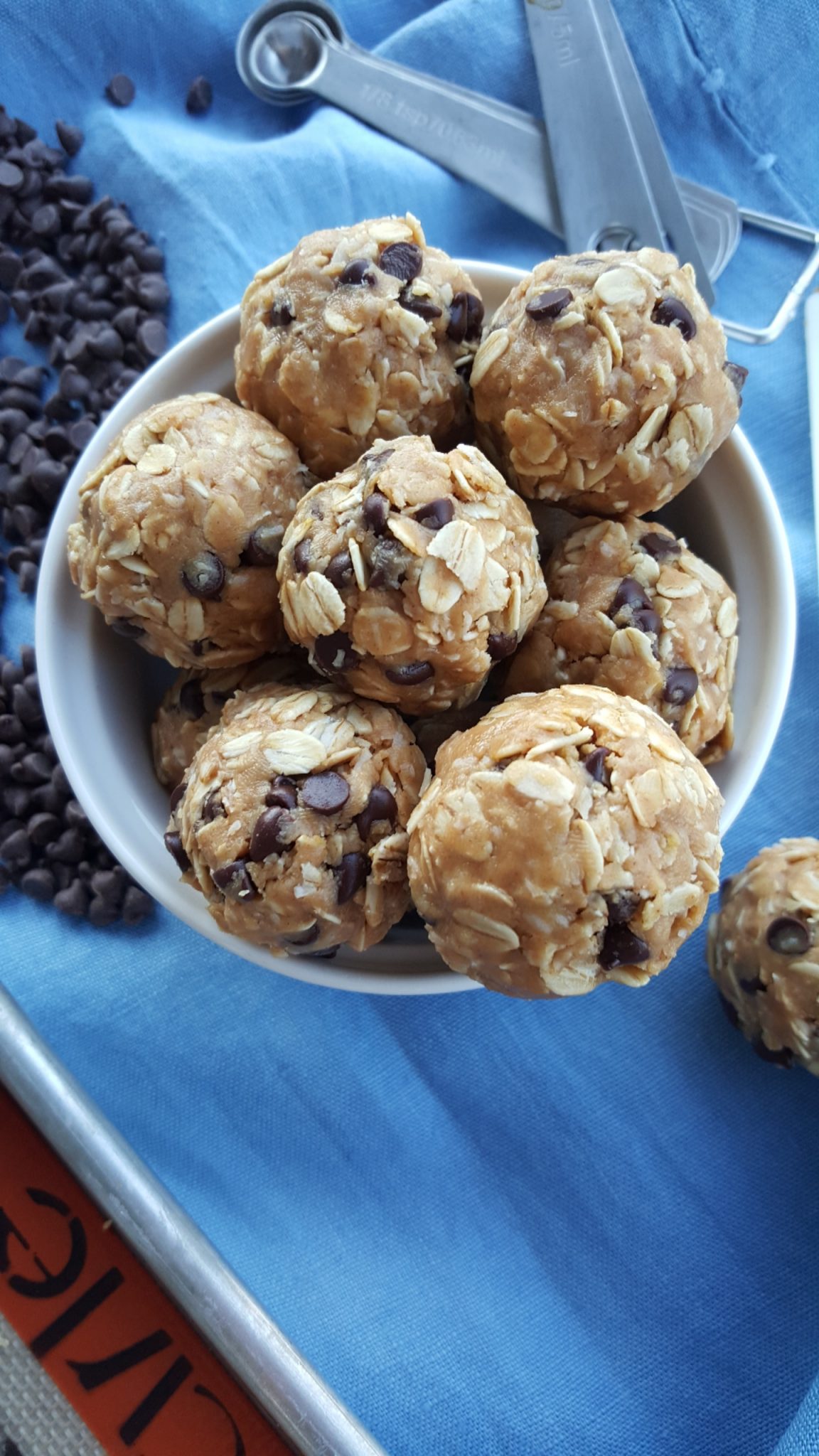 These No-Bake Mini Chocolate Chip PB Energy Bites are clean portable energy that will make your mouth AND your body happy!
➡️ Say Good-Bye to Guilt
One of the best parts of traveling is experiencing the local cuisines. Don't take away from this enjoyment by being overcome with guilt for eating differently, or more than you normally do. Remember that no one food or experience can ruin your health, so keep your mind on the big picture. Being familiar with intuitive eating practices can help you make the most of your time and improve your relationship with food. 
Next time you head away from home, have confidence that you really can stick to your health goals. 
Happy traveling!
Leave a Comment Below:
Related Posts :
..