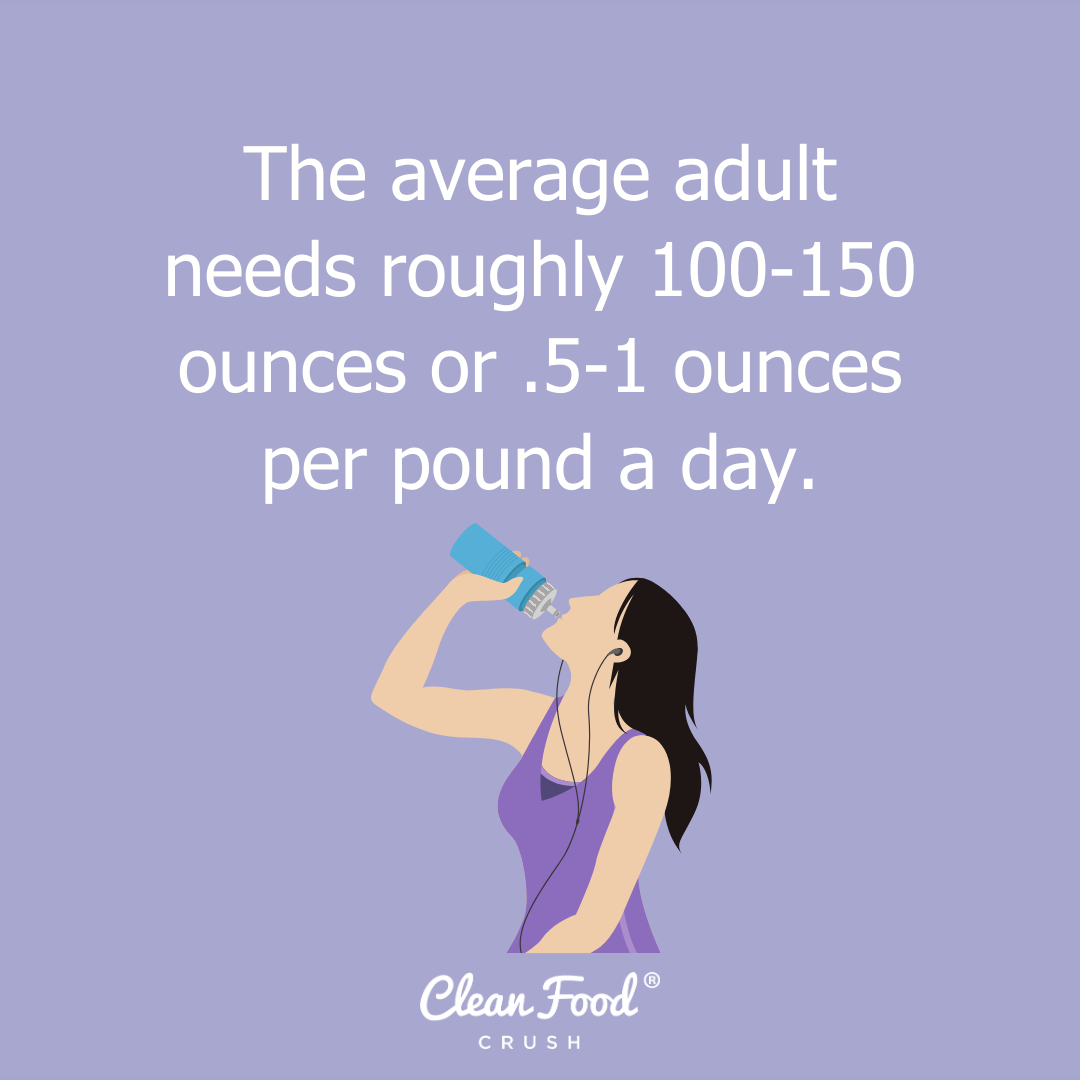 Here‌ ‌are‌ ‌7‌ ‌tips‌ ‌for‌ ‌staying‌ ‌hydrated‌ ‌in‌ ‌cold‌ ‌weather:‌

 

‌
1.‌

 

‌

‌

Set‌ ‌a‌ ‌Drinking‌ ‌Goal‌

 

‌
The‌ ‌first,‌ ‌most‌ ‌obvious,‌ ‌and‌ ‌essential‌ ‌way‌ ‌to‌ ‌stay‌ ‌hydrated‌ ‌is‌ ‌to‌ ‌drink‌ ‌more‌ ‌water.‌ ‌So,‌ ‌start‌ ‌by‌ ‌setting‌ ‌a‌ ‌goal!‌ ‌This‌ ‌is‌ ‌the‌ ‌easiest‌ ‌way‌ ‌to‌ ‌track‌ ‌your‌ ‌water‌ ‌consumption,‌ ‌and‌ ‌you‌ ‌can‌ ‌make‌ ‌it‌ ‌even‌ ‌easier‌ ‌by‌ ‌using‌ ‌apps‌ ‌like‌ ‌Hydrate‌ ‌Daily‌ ‌to‌ ‌help‌ ‌achieve‌ ‌your‌ ‌goals.‌ ‌Find‌ ‌out‌ ‌how‌ ‌much‌ ‌water‌ ‌you‌ ‌need,‌ ‌and‌ ‌set‌ ‌a‌ ‌realistic‌ ‌yet‌ ‌high‌ ‌goal,‌ ‌so‌ ‌you're‌ ‌getting‌ ‌as‌ ‌much‌ ‌water‌ ‌as‌ ‌possible‌ ‌but‌ ‌still‌ ‌feeling‌ ‌good‌ ‌about‌ ‌reaching‌ ‌the‌ ‌goal.‌ ‌
💡 PRO-TIP‌:‌‌  Use‌ ‌a‌ ‌straw!‌ ‌Many‌ ‌people‌ ‌find‌ ‌that‌ ‌it's‌ ‌easier‌ ‌to‌ ‌drink‌ ‌quicker‌ ‌and‌ ‌more‌ ‌with‌ ‌a ‌‌straw.‌ ‌ ‌ ‌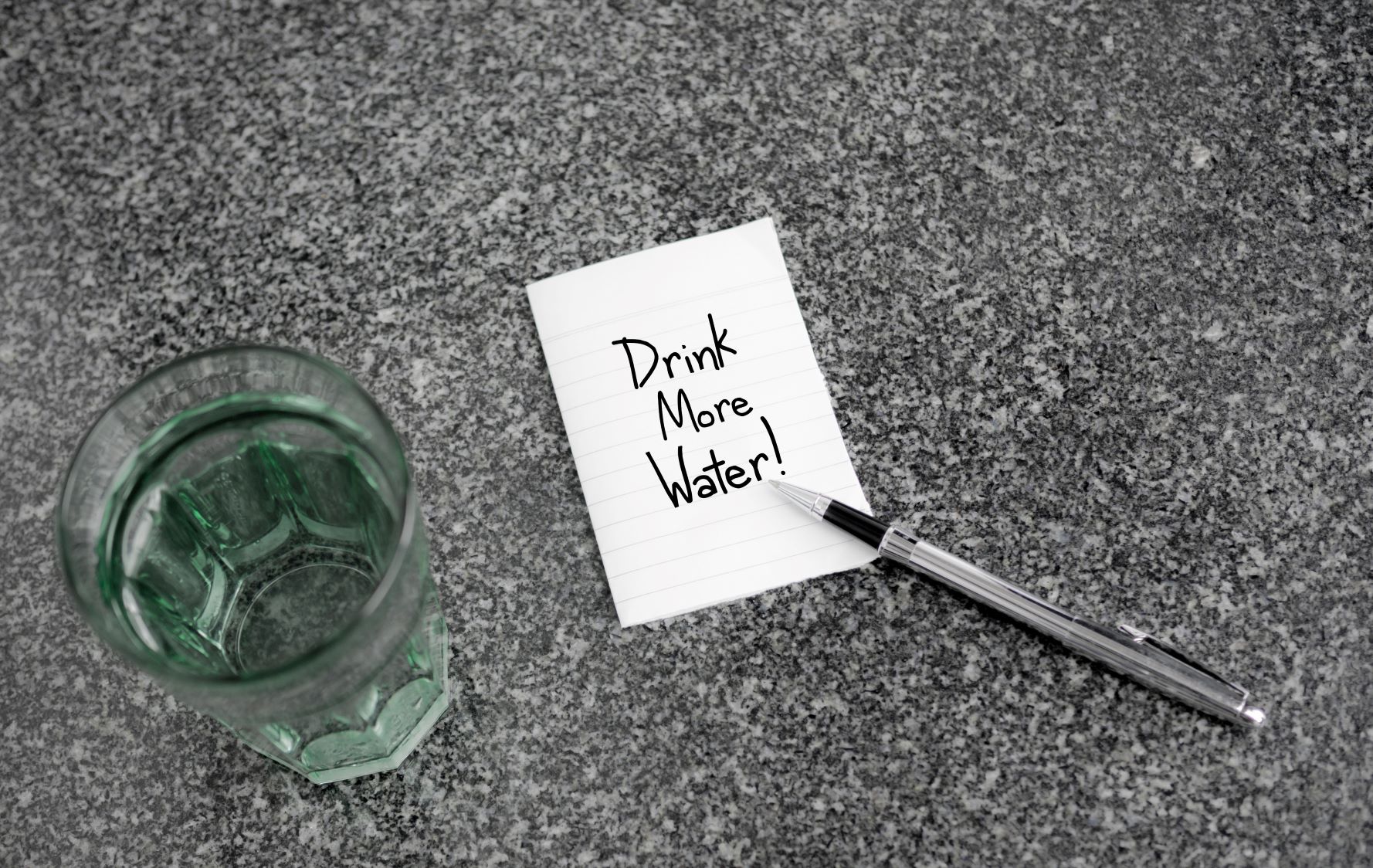 2.‌

 

‌

‌

Surround‌ ‌Yourself‌ ‌with‌ ‌Reminders‌

 

‌
There‌ ‌are‌ ‌so‌ ‌many‌ ‌things‌ ‌that‌ ‌can‌ ‌remind‌ ‌you‌ ‌to‌ ‌drink‌ ‌water.‌ ‌Everything‌ ‌from‌ ‌the‌ ‌alarm‌ ‌on‌ ‌your‌ ‌phone‌ ‌to‌ ‌your‌ ‌urine‌ ‌can‌ ‌be‌ ‌a‌ ‌great‌ ‌reminder.‌ ‌Also,‌ ‌get‌ ‌yourself‌ ‌a‌ ‌reusable‌ ‌water‌ ‌bottle‌ ‌so‌ ‌you‌ ‌can‌ ‌ALWAYS‌ ‌have‌ ‌water‌ ‌with‌ ‌you‌ ‌and‌ ‌every‌ ‌time‌ ‌you‌ ‌look‌ ‌at‌ ‌the‌ ‌bottle,‌ ‌take‌ ‌a‌ ‌quick‌ ‌sip!‌ ‌If‌ ‌you‌ ‌usually‌ ‌carry‌ ‌water‌ ‌with‌ ‌you‌ ‌during‌ ‌the‌ ‌summer,‌ ‌continue‌ ‌the‌ ‌habit‌ ‌through‌ ‌the‌ ‌winter.‌ ‌
Allow‌ ‌physical‌ ‌activity,‌ ‌both‌ ‌intense‌ ‌and‌ ‌slow,‌ ‌be‌ ‌a‌ ‌reminder‌ ‌to‌ ‌drink!‌ ‌You'll‌ ‌need‌ ‌to‌ ‌replenish‌ ‌fluids‌ ‌after‌ ‌any‌ ‌type‌ ‌of‌ ‌physical‌ ‌exertion,‌ ‌whether‌ ‌you‌ ‌feel‌ ‌yourself‌ ‌sweat‌ ‌or‌ ‌not.‌ 
It's‌ ‌inadvisable‌ ‌to‌ ‌rely‌ ‌on‌ ‌thirst‌ ‌and‌ ‌sweat‌ ‌to‌ ‌remind‌ ‌you‌ ‌to‌ ‌drink‌ ‌water,‌ ‌especially‌ ‌in‌ ‌the‌ ‌Winter,‌ ‌so‌ ‌make‌ ‌it‌ ‌a‌ ‌point‌ ‌to‌ ‌drink‌ ‌no‌ ‌matter‌ ‌what‌ ‌at‌ ‌specific‌ ‌points‌ ‌throughout‌ ‌the‌ ‌day.‌ ‌
Finally,‌ ‌your‌ ‌time‌ ‌in‌ ‌the‌ ‌bathroom‌ ‌can‌ ‌be‌ ‌a‌ ‌GREAT‌ ‌reminder‌ ‌to‌ ‌drink‌ ‌water.‌ ‌If‌ ‌your‌ ‌urine‌ ‌is‌ ‌pale‌ ‌and‌ ‌plentiful,‌ ‌you're‌ ‌well-hydrated.‌ ‌If‌ ‌it's‌ ‌dark‌ ‌and‌ ‌scant‌ ‌in‌ ‌volume,‌ ‌you‌ ‌need‌ ‌to‌ ‌drink‌ ‌more‌ ‌fluids.‌ ‌
💡PRO-TIP‌:‌‌‌ ‌‌If‌ ‌you‌ ‌keep‌‌ ‌‌a‌ ‌health‌ ‌journal‌,‌ ‌add‌ ‌a‌ ‌section‌ ‌for‌ ‌your‌ ‌water‌ ‌intake!‌ ‌