16

Jun, 22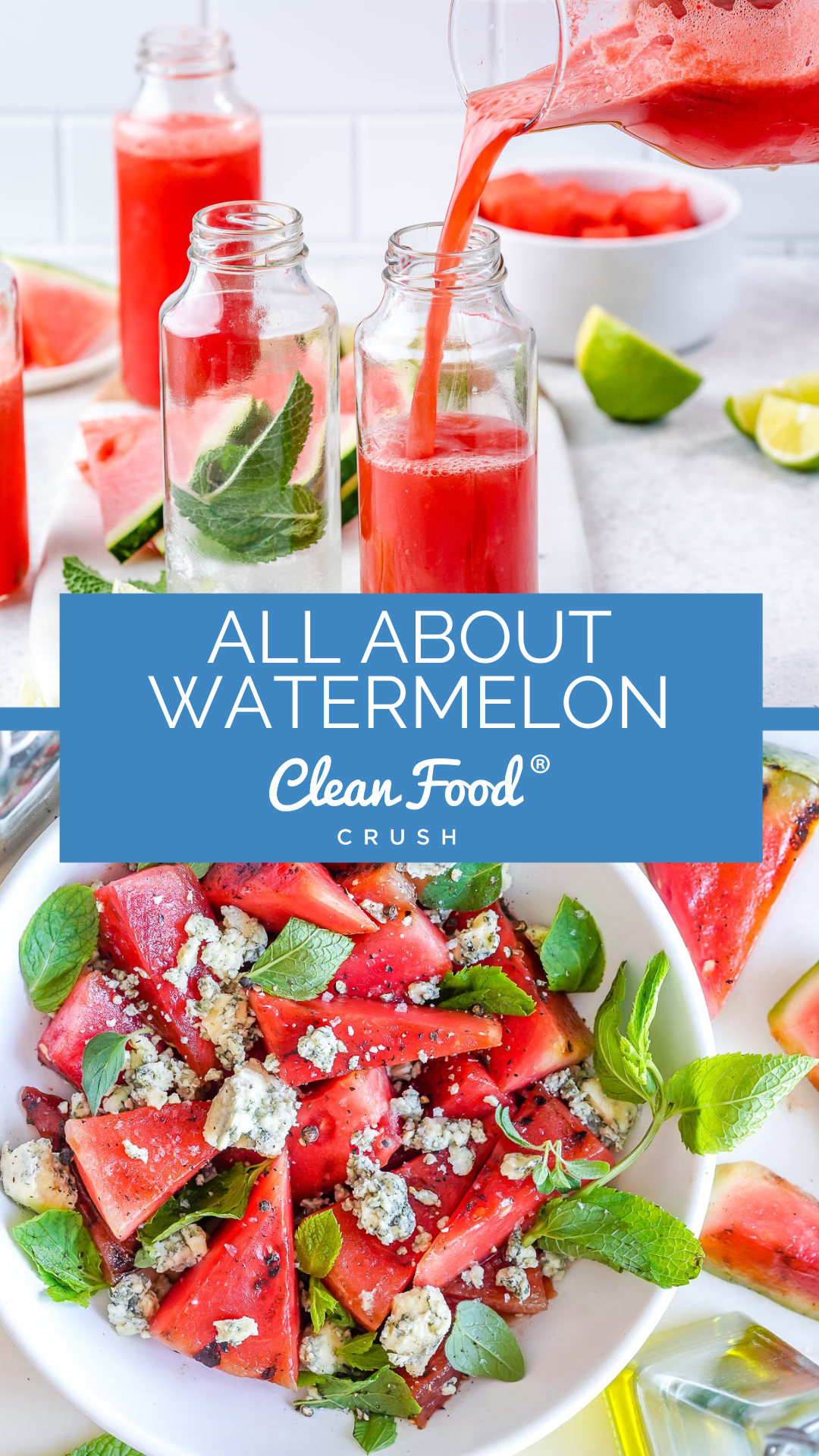 Watermelon: What They Are, Why To Eat Them + Delicious Watermelon Recipes
Watermelons are a classic summer treat found at barbecues, graduation parties, baby showers, and more. While watermelons are best enjoyed during their peak season (May-September), they're a staple fruit to eat year-round because they're FULL of amazing health benefits.
First and foremost, watermelons are truly full of water – 92%, in fact! Because of their high water content, they're a great fruit to snack on to help keep you hydrated throughout the summer months and stay functioning at your best.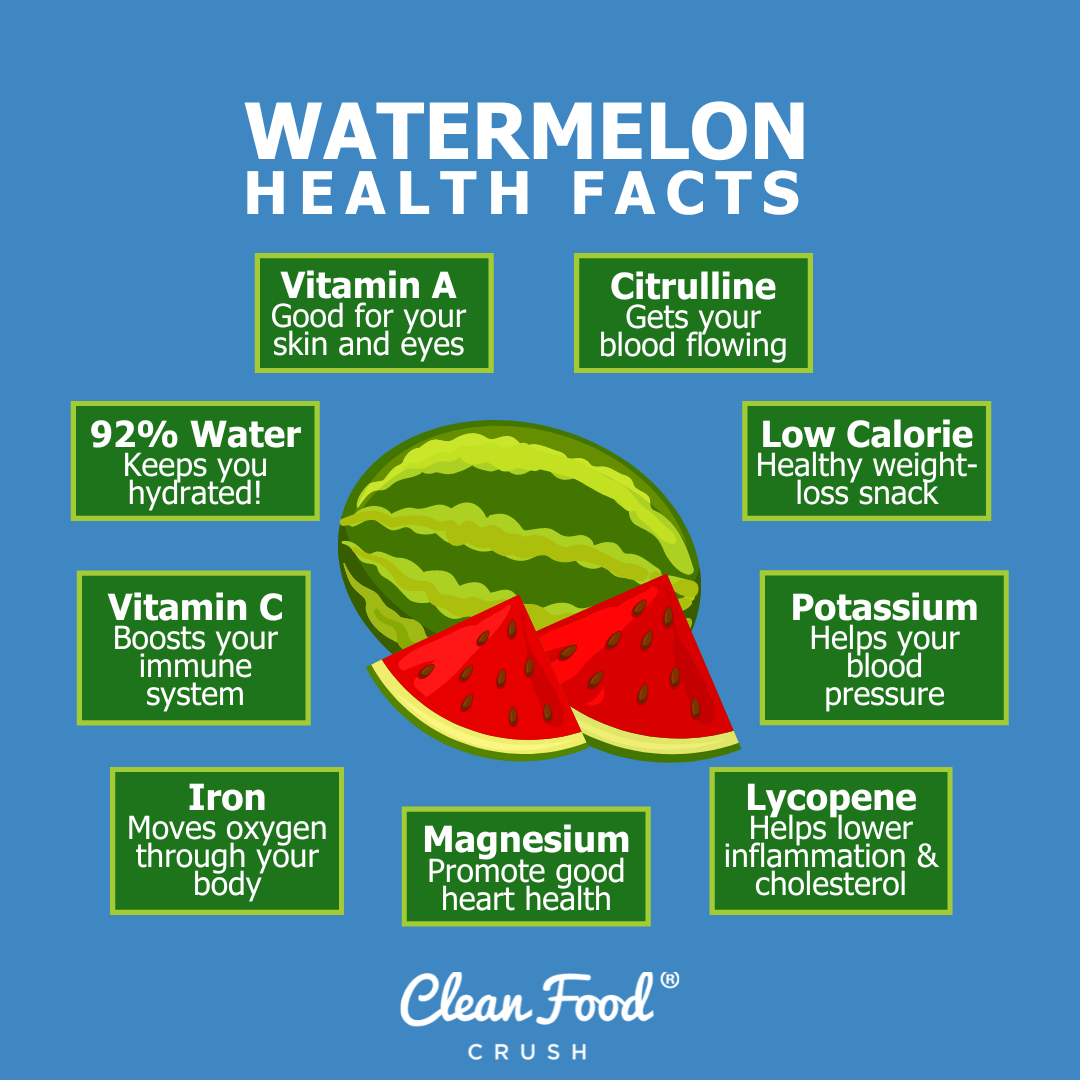 This scrumptious fruit contains many nutrients, including potassium, magnesium, and vitamins A and C, all of which are known to promote good heart health. Additionally, watermelons contain citrulline, an amino acid that can help blood vessels expand and lower blood pressure. Citrulline can also help your body's performance during exercise and reduce muscle soreness after exercise.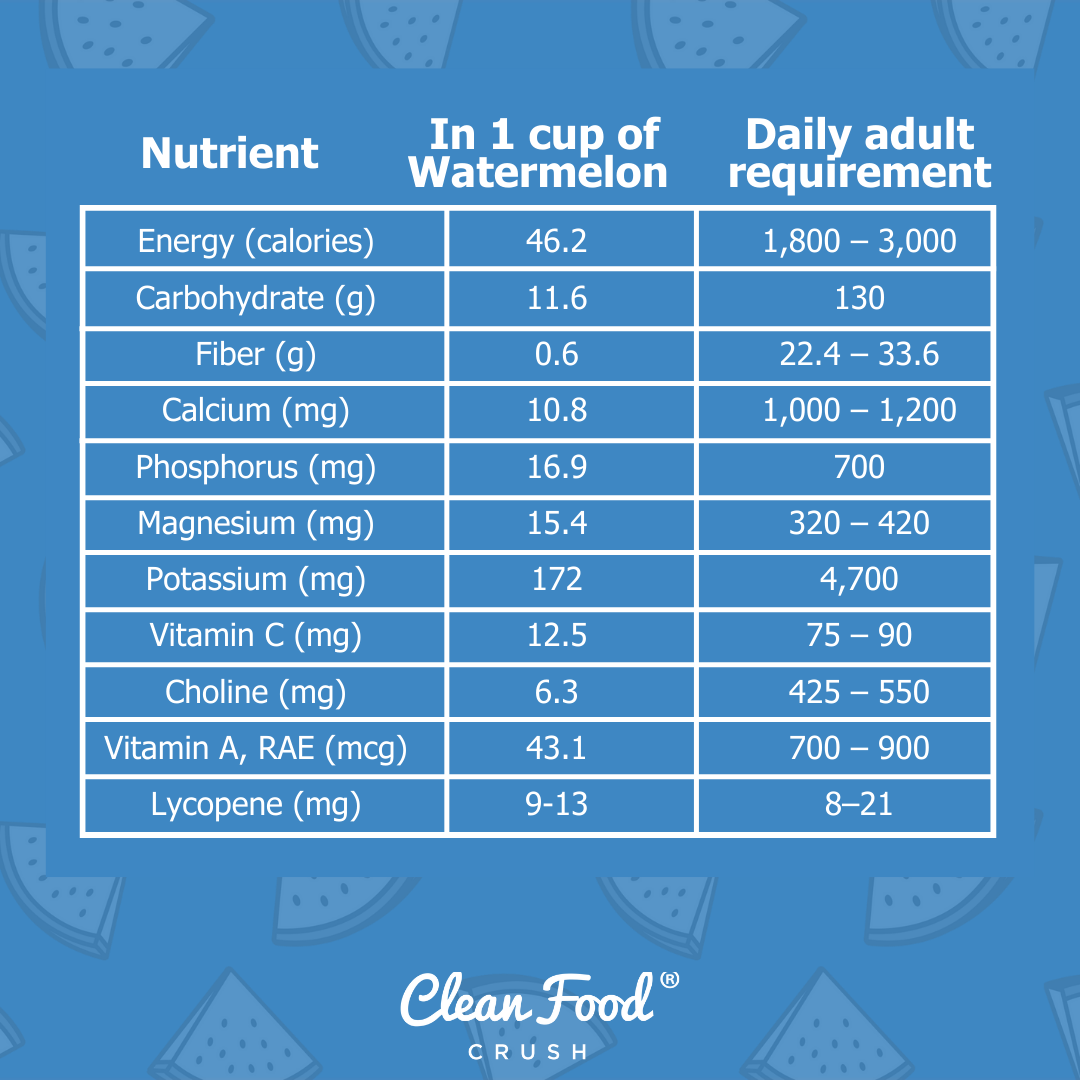 Finally, watermelons contain lycopene, an antioxidant that may help lower cholesterol and blood pressure. Lycopene has been noted to help lower inflammation, promote good eye health, and reduce the risk of certain cancers. Basically, watermelons are full of incredible nutrients that can help promote a healthy, well-rounded lifestyle.
Convinced to pick up a watermelon today but not sure how to pick the *best* one?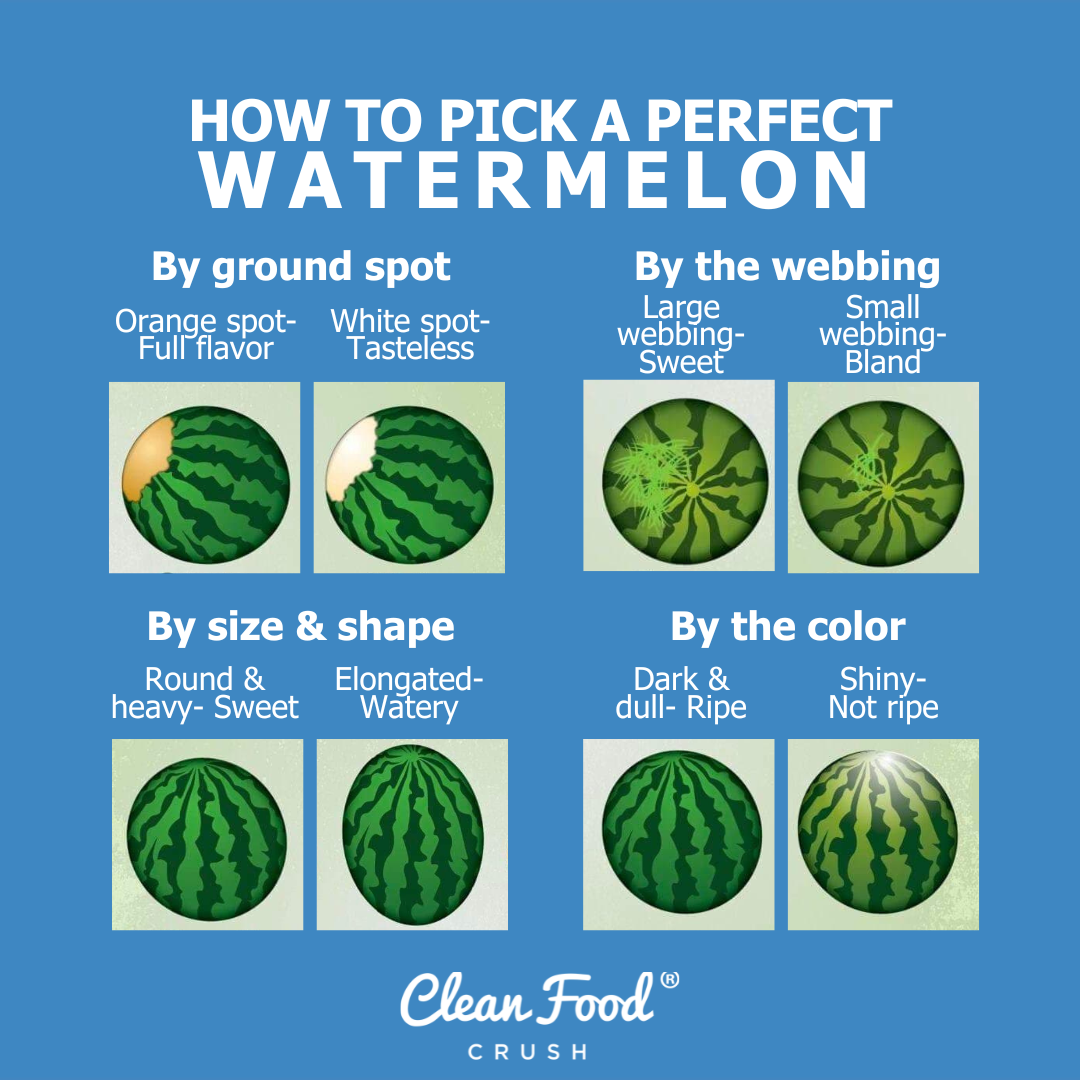 Check out these tips for finding the perfect watermelon:
Pick one that has a consistent stripe pattern. The green stripes should be a deep, dark green, while the pale stripes should be a creamy, light yellow. Try to avoid super shiny watermelons – those aren't ripe yet!

Choose a watermelon with a creamy yellow or near orange field spot. This indicates that the melon sat long enough on the ground to become fully ripe.

Tap on your watermelon! If the pitch sounds deep and hollow, the fruit has more water and is likely more ripe and ready to be eaten.

When picked up, the watermelon should be heavier than it looks. Denser = more water!

Choose one that's more round in shape than oval. Rounder watermelons tend to be sweeter.
And I of course can't leave you hanging without some tasty watermelon recipes! There are so many fun ways to implement watermelon into your diet.
Check out some of our favorite watermelon recipes below!
Skewers are always a hit at parties, especially in Summer. These are super simple but definitely tasty! Just add chunks of watermelon, basil leaves, and fresh mozzarella cubes and voila – a perfect snack that'll last the whole party and then some.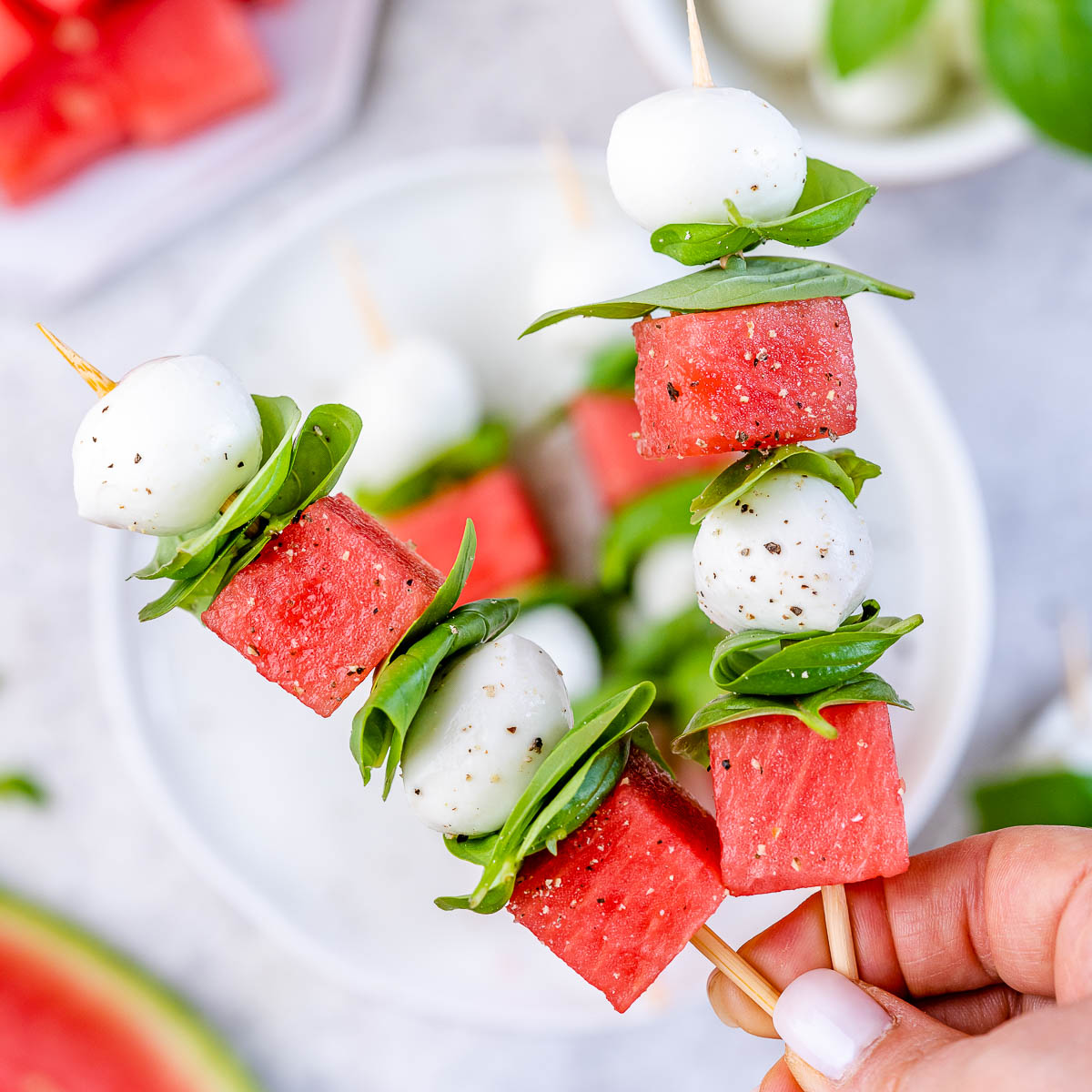 Skip the snow cone shacks this summer, and make your own healthier, ice-cold treats at home.
Simple prep since you don't even need an ice cream maker, just a high-speed blender or food processor. Just add frozen watermelon, mangoes, strawberries, and coconut water, blend, and you're done!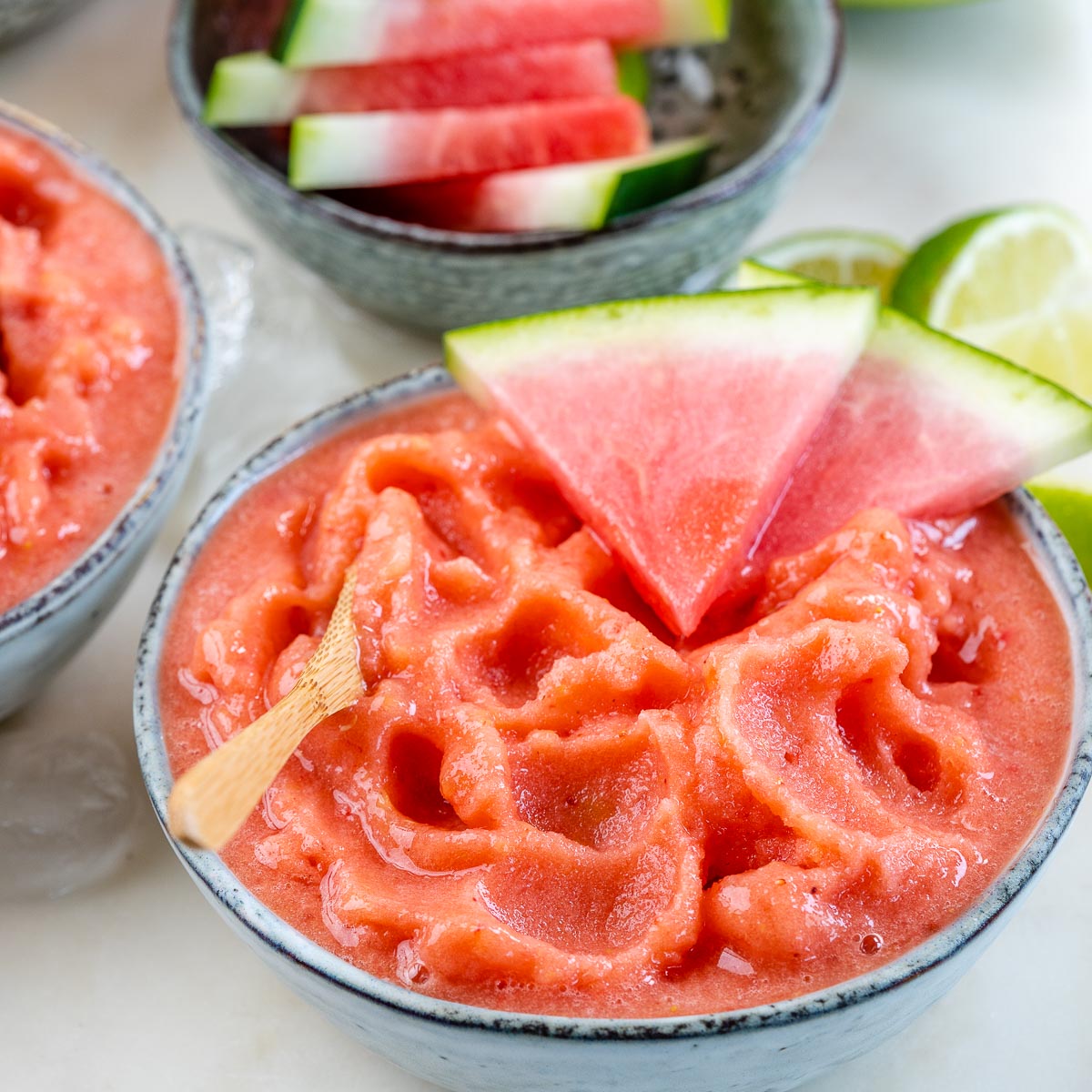 A fun twist on a classic summer drink, this watermelon lemonade is sure to be a hit all summer long. Add as much or as little lemon/lime as you'd like, depending on tartness, throw in some honey, and blend until smooth. Enjoy!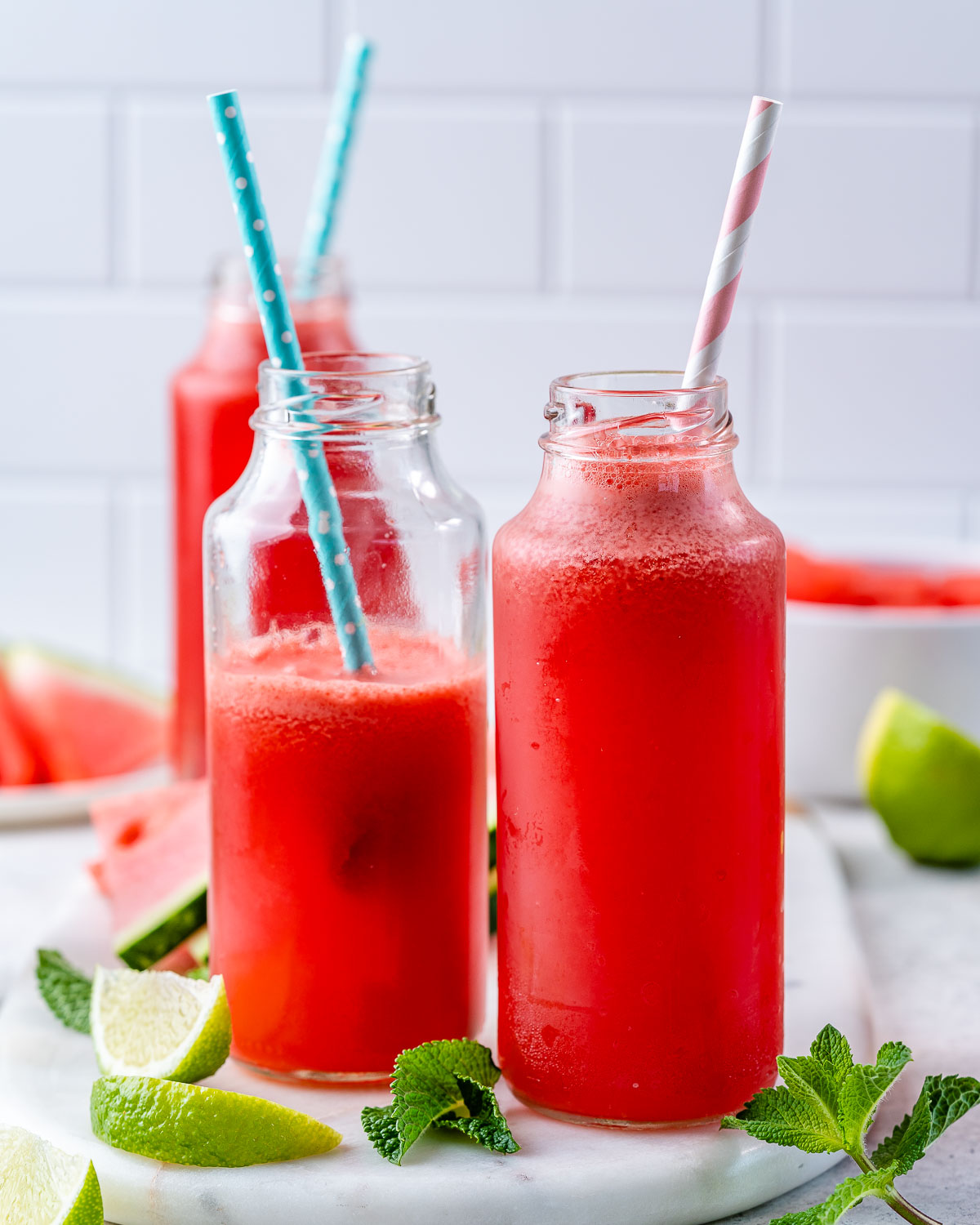 Cucumbers, watermelon, mint leaves, lemon zest, and feta cheese – a super easy, yummy combination that makes for a great summer salad that'll make you feel full but not weighed down.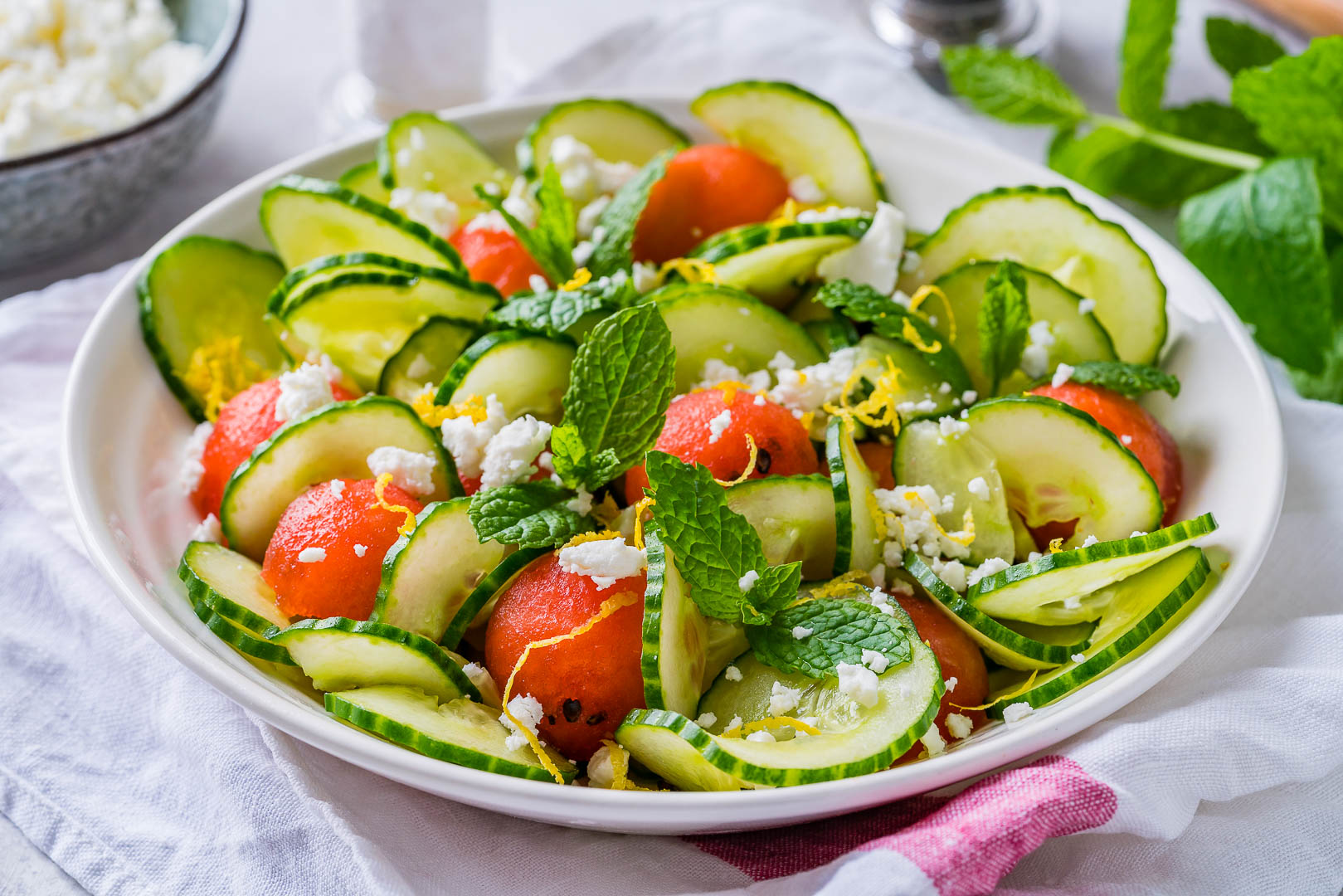 Our watermelon salsa recipe is surprisingly delightful and totally PERFECT for backyard entertaining. Enjoy this salsa with chips, pile it on tacos, smother fish or grilled chicken, or add it to your salads.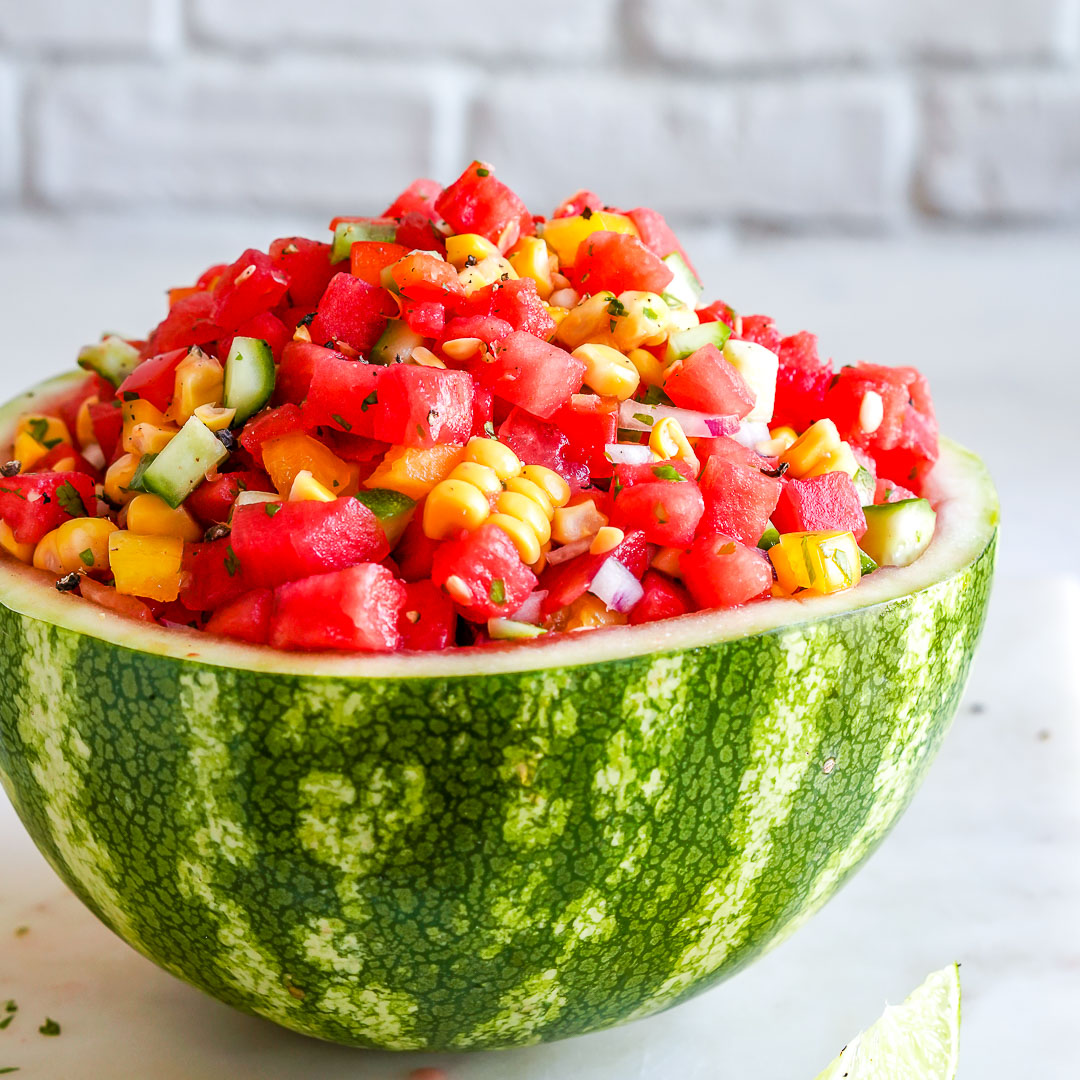 A super easy after-dinner snack that'll cure your sweet tooth without sacrificing your health. Just drizzle dark chocolate over your frozen watermelon and top with almonds, pistachios, and coconut.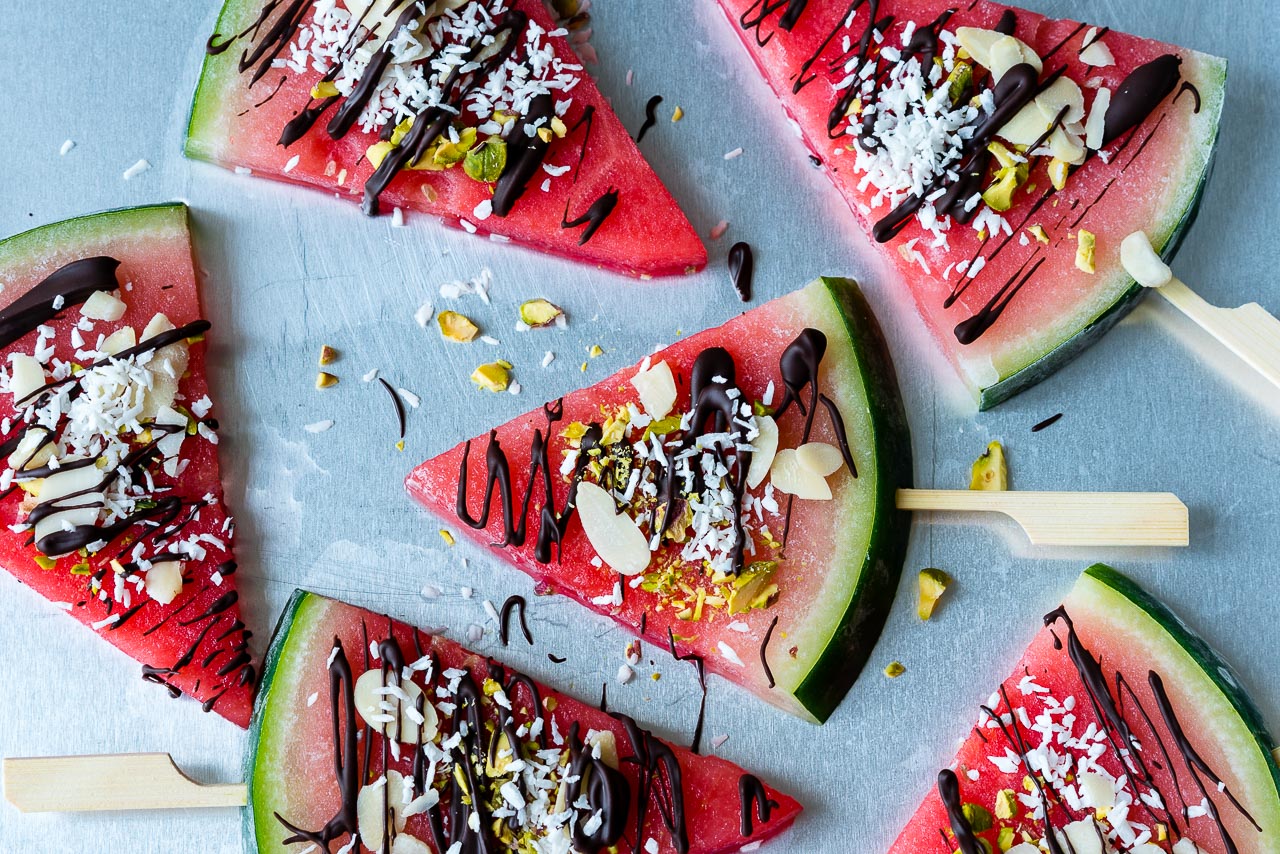 Lots of dimensional flavors and textures happening in this salad. The ultra-sweet grilled watermelon is balanced out with the salty cheese, then brightened up with the addition of fresh-picked herbs.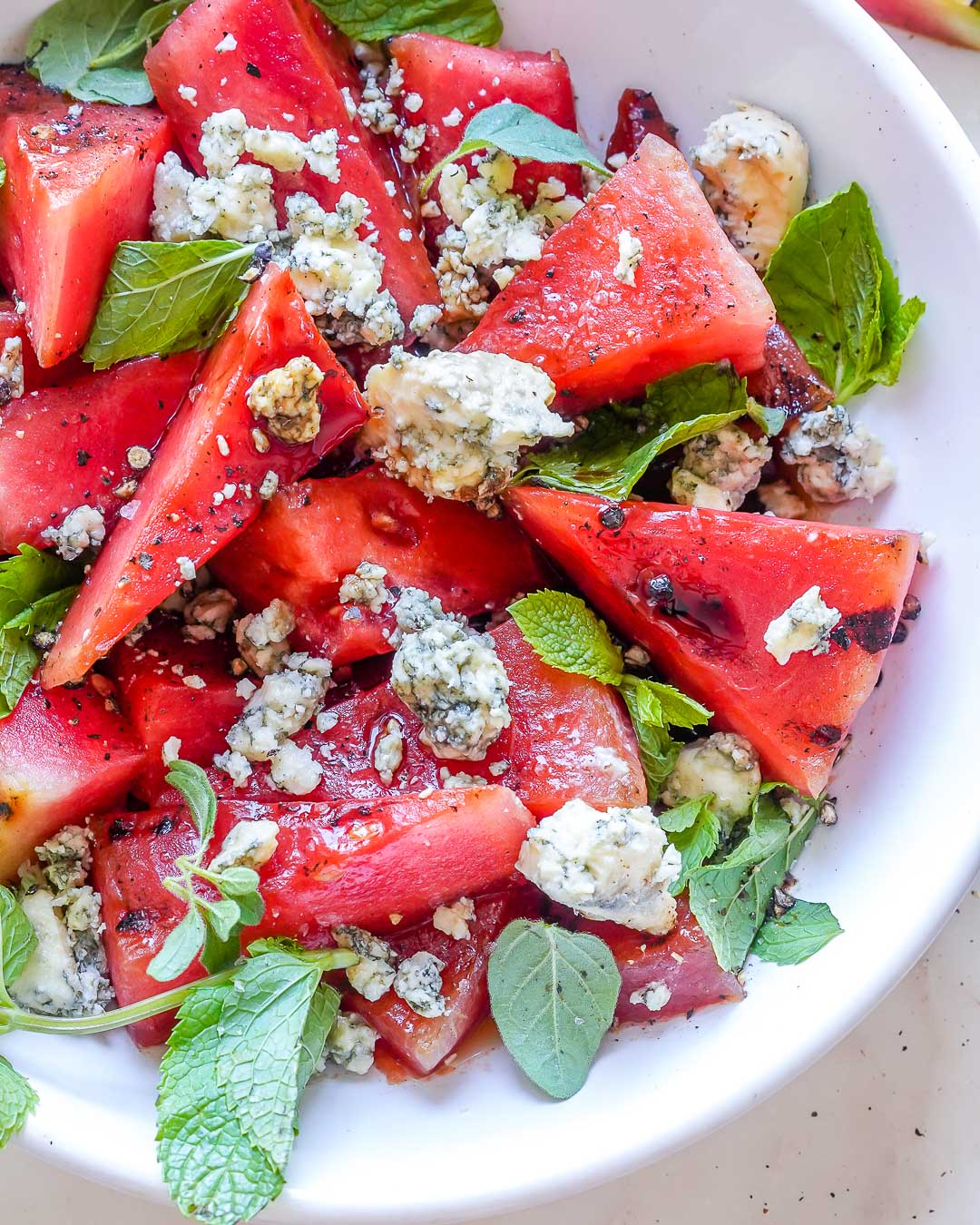 This salad is packed with flavors both savory and sweet. The shrimp and watermelon will help you feel fuller longer, and the fun textures of feta cheese and green onions will leave your mouth watering.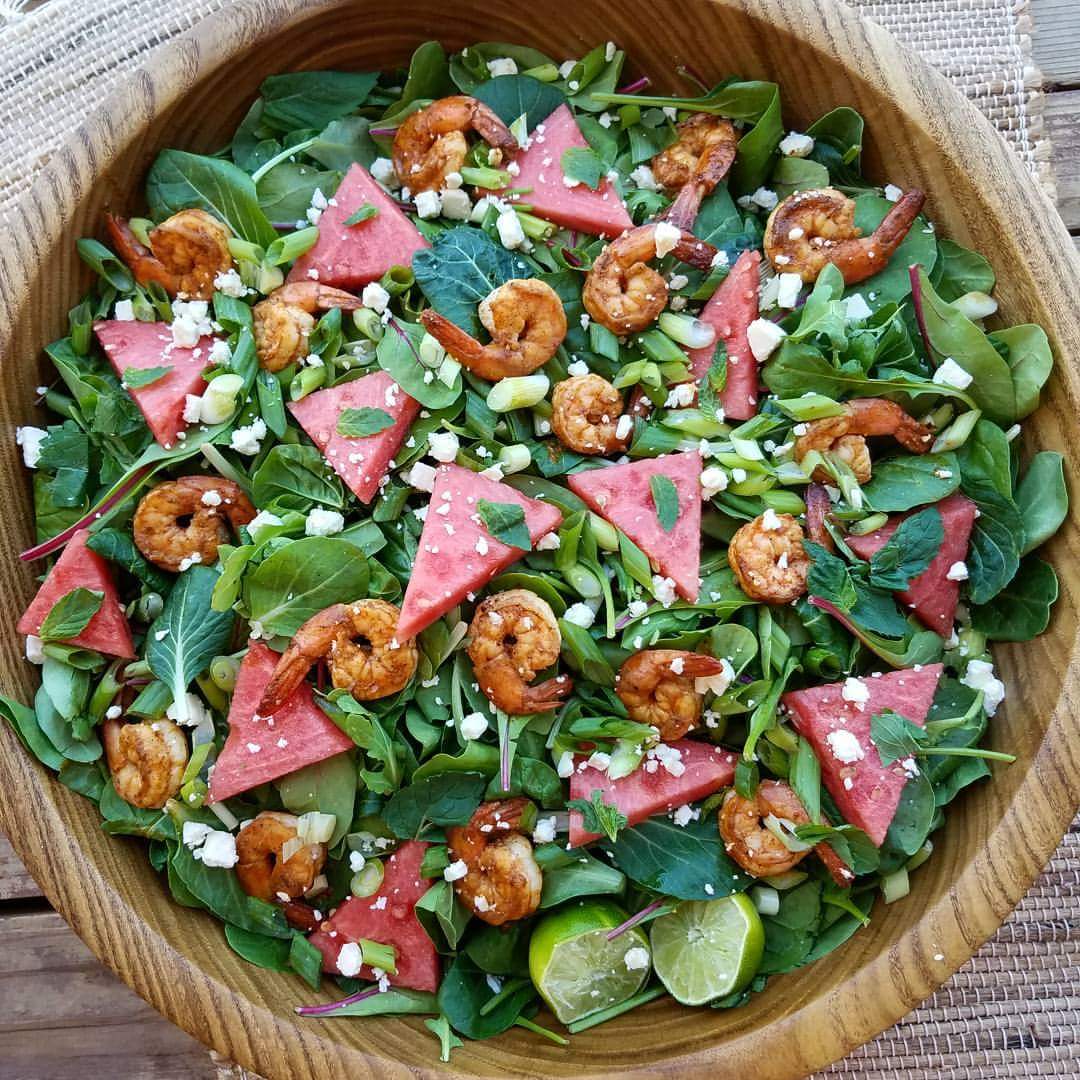 Cucumbers and watermelon have super high water levels, so if you need a hydration boost, this salad is for you! Add in the feta cheese and your greens and you've got a great energy-boosting salad that's sure to be a hit.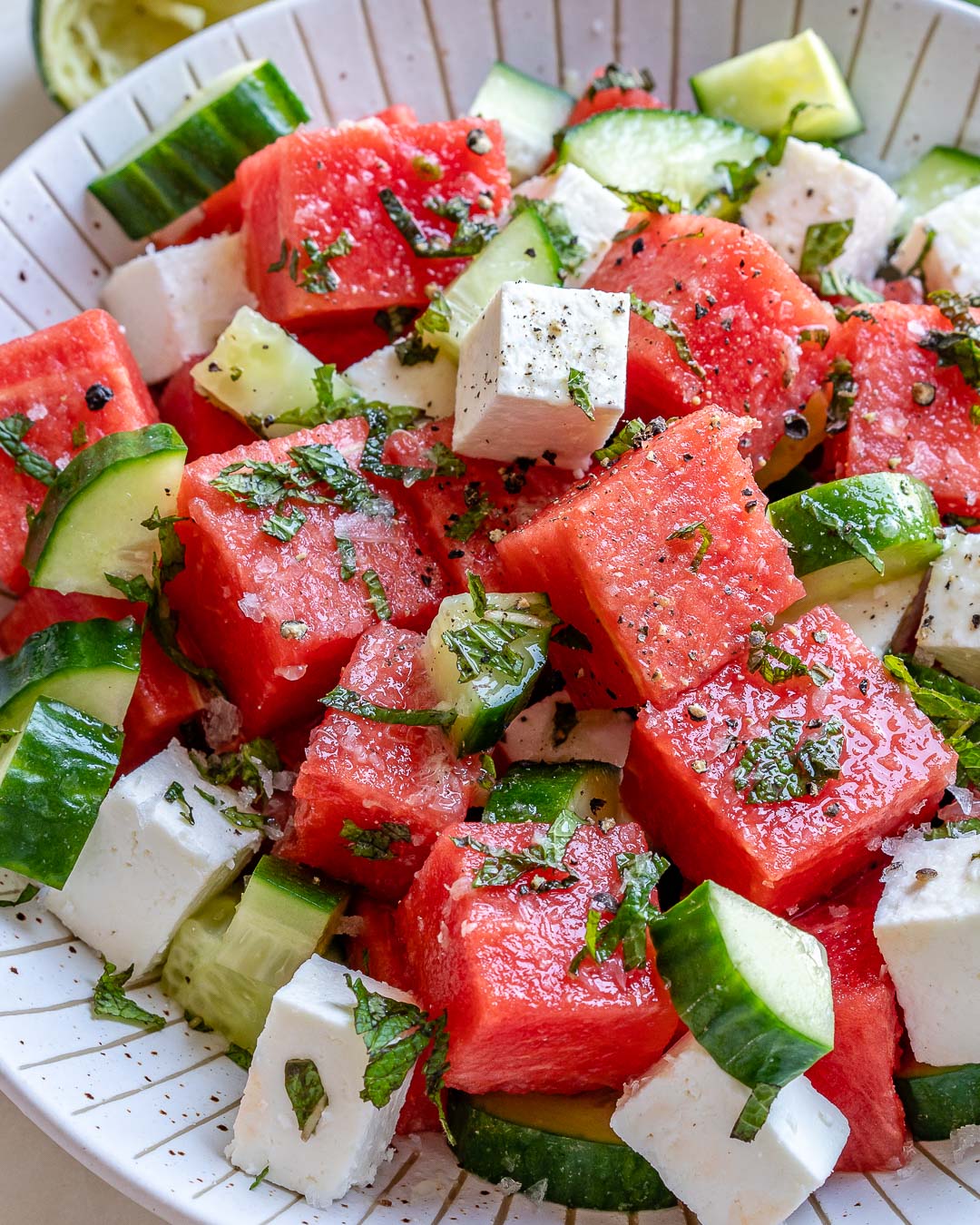 Think fruit pizza, but instead of a cookie base, use watermelon! A healthier version, but still packed with flavorful (and colorful) fruits that won't make you feel guilty for grabbing a second (or third) piece!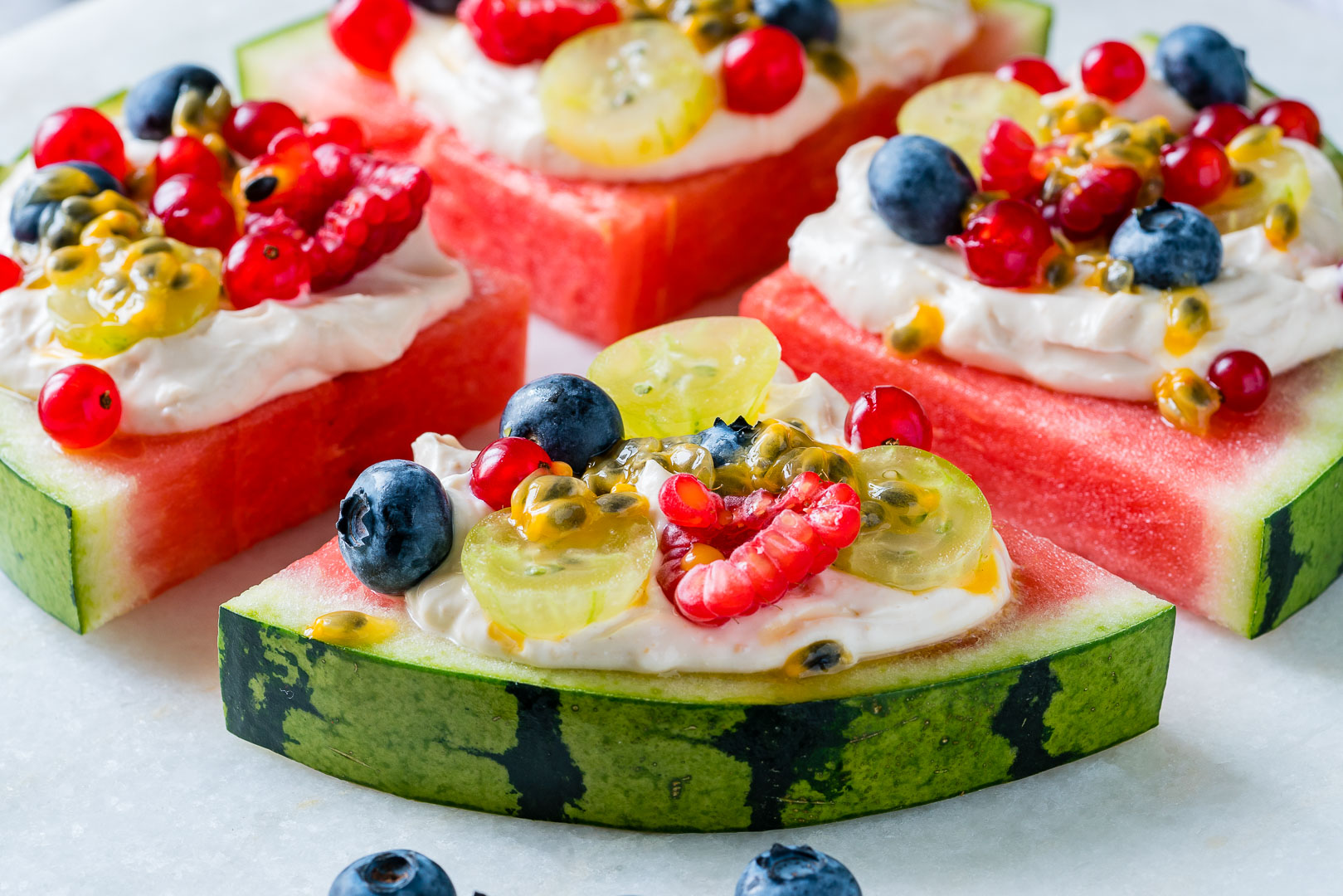 Dragon fruit is a low-calorie fruit that is high in fiber and provides a good amount of several vitamins and minerals. It's rich in antioxidants and may help lower your blood sugar and strengthen your immune system. Plus, it's delicious!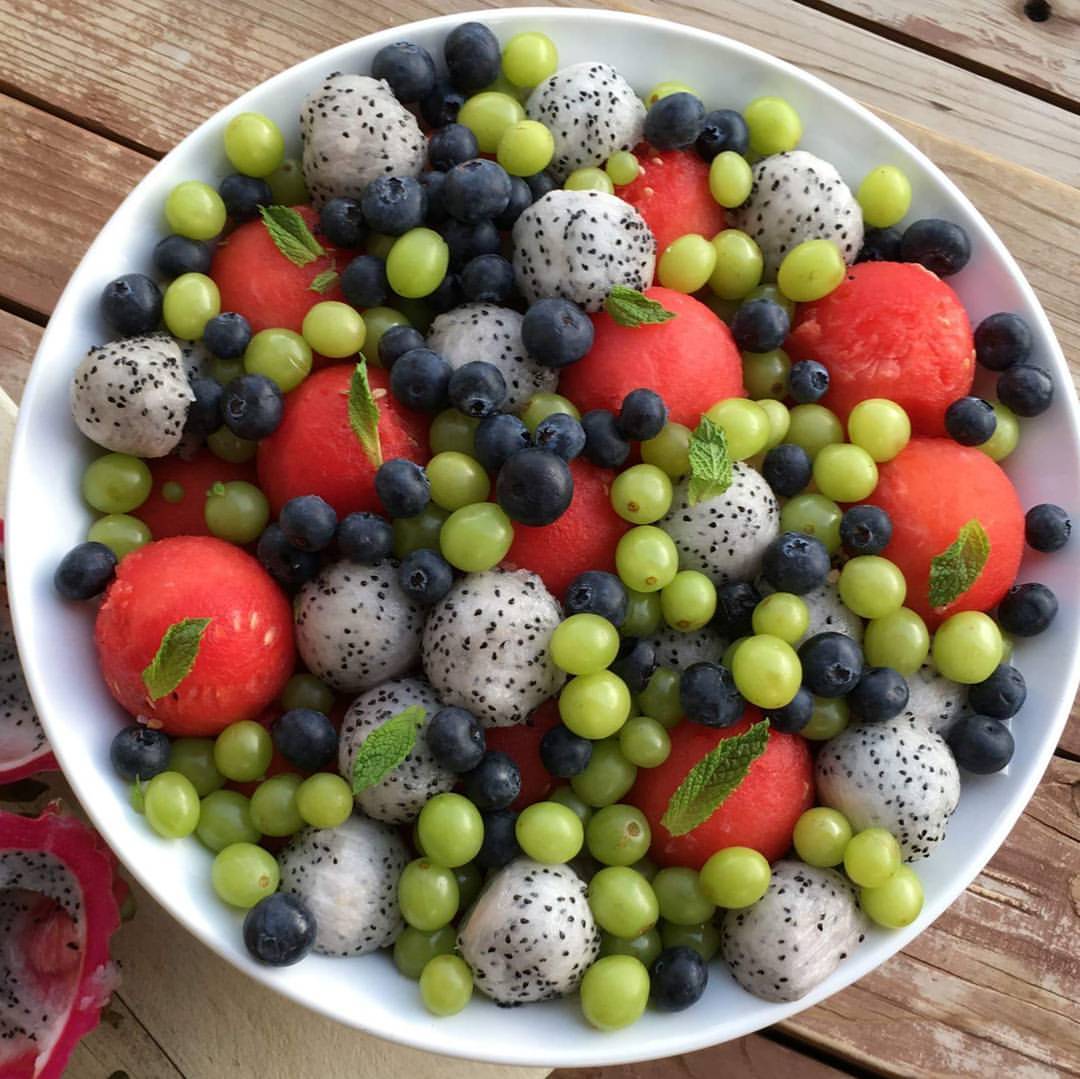 A unique take on our favorite combo of watermelon, cucumber, and feta, these small watermelon cups (made with a cookie cutter) are sure to catch people's eye at your next party! Get ready to impress!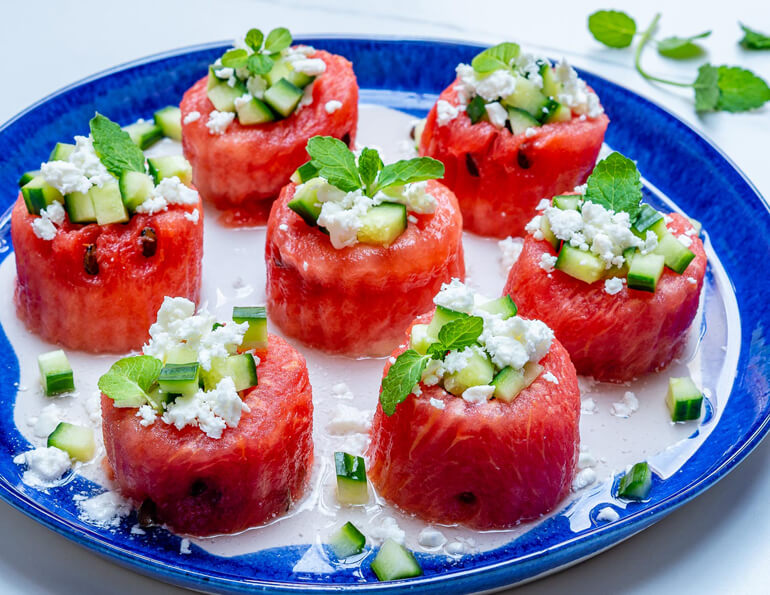 Whether you've loved watermelon your whole life or are just getting into them, keeping them a staple part of your diet is a great way to stay hydrated and feel satisfied. Their natural sweetness will cure those cravings and will keep you feeling full.
How do you like to eat watermelon? Let me know below! 👇👇👇👇👇
Leave a Comment Below:
Related Posts :
..