8

Dec, 22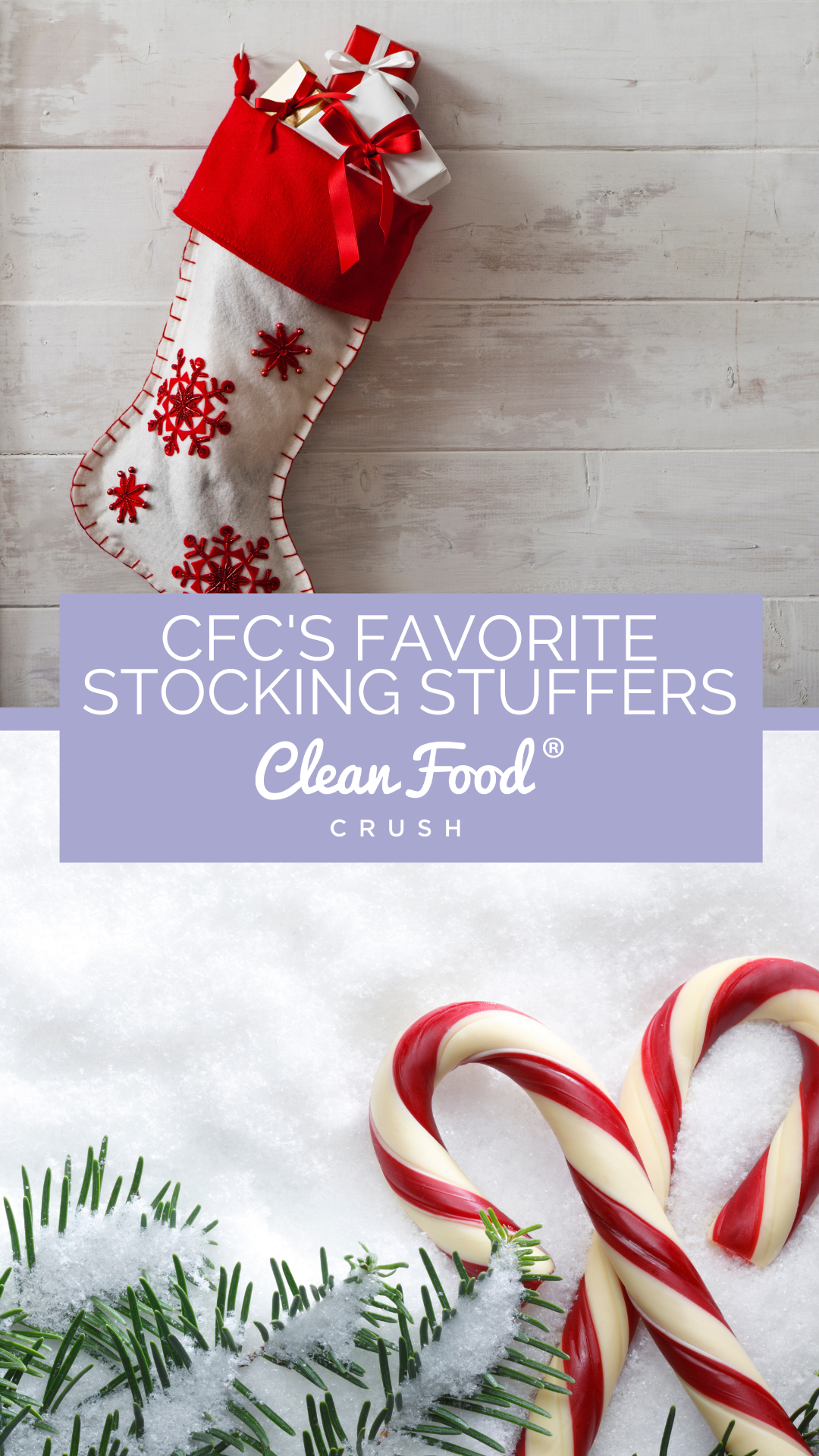 25 Ideas for Fun, Clean, and Affordable Stocking Stuffers
🎄 Merry Christmas, CRUSHers!!
I know it can be an overwhelming and stressful season, as there's so much to do, countless gifts to buy, and parties to plan. Unfortunately, it can be easy to fall back on less-than-ideal choices when cooking or baking. Thankfully, we did some of the work for you by compiling a list of Holiday appetizers and creative Christmas recipes so that you can enjoy a healthier Christmas this year.
But that still leaves the difficult task of finding gifts and stocking stuffers for all your family and friends. That's why I put together this list of fun, clean, affordable, and practical ideas for simple stocking stuffers! There are ideas for all your loved ones, from kids to friends to parents and everyone in between. 
Stocking Stuffers don't need to be pointless toys that will become forgotten clutter a few days after Christmas. And they don't need to break the bank, negatively impact health, or cause stress this Holiday season! They can be simple, fun, and useful!
I've organized these ideas into five categories that will hopefully simplify the process of going through the article to find the perfect gift. The categories are gifts that generally promote healthy living, clean candies for those with a sweet tooth, valuable gifts for aiding mental health, high-quality sleep-inducing items, and gifts that promote healthy skin and hair. However, several of the items are beneficial for more than one category, as every aspect of health will impact the others. And as always, remember to ask your doctor if you have any health concerns, and none of the objects on this list are meant to replace proper health care. 
The following links are Amazon affiliate links. If you choose to purchase through any of these links, Cleanfoodcrush will earn a very small commission that we use to fund the blog posts and to keep this website running smoothly.
With no further ado, here are 25 ideas for stocking stuffers or other small gifts that you'll LOVE:
🎄 For General Healthy Living

Staying hydrated is essential for all aspects of health, and having a nice water bottle can help you keep the habit of drinking water throughout the day.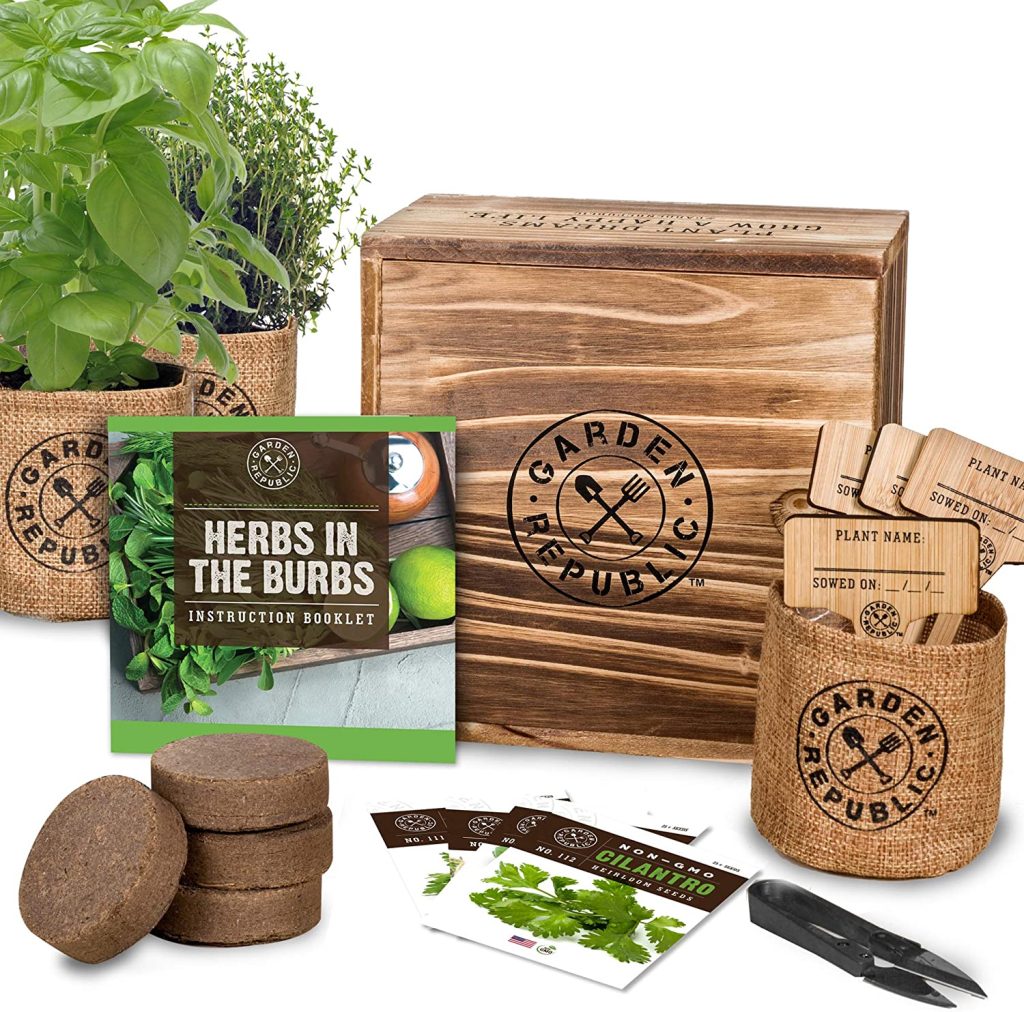 This fun kit has everything you need to grow herbs right at home! It makes it simple and easy to enjoy the fresh taste of homegrown Cilantro, Large Leaf Italian Parsley, English Thyme, and Genovese Basil in any meal.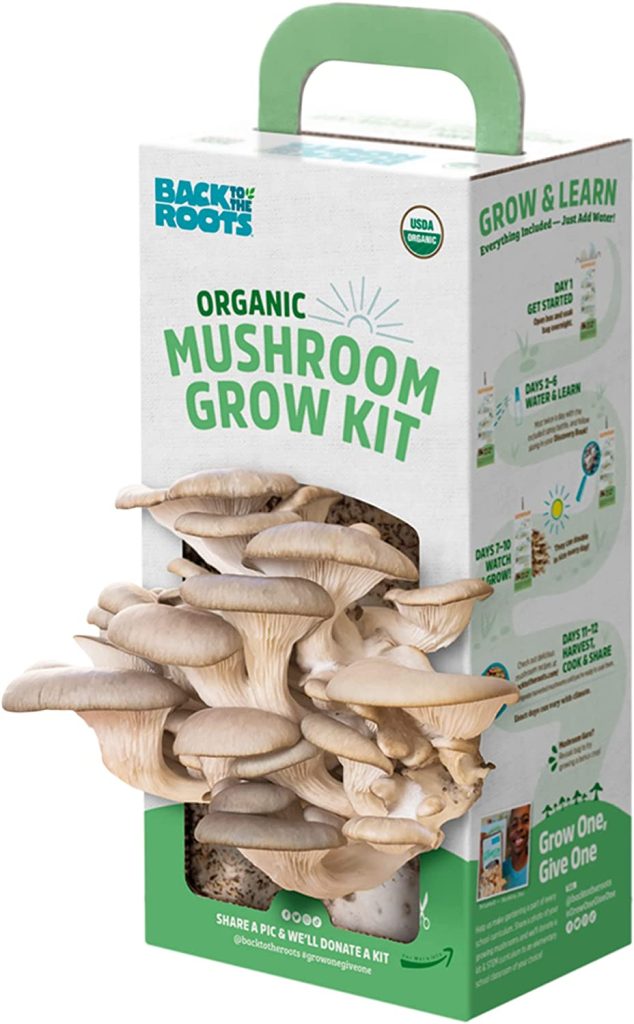 Mushrooms are incredibly healthy and contain many of the nutrients our bodies need to function well, and this indoor growing kit allows you to grow your own crop all year round!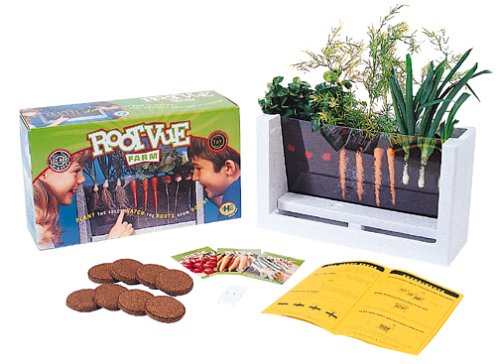 Growing your own herbs and veggies doesn't have to be an adult-only thing. This farm kit for kids includes a planting box with an acrylic window, a basin with a drainage reservoir, grow mix, plant identification labels, root markers, a growing chart, three packets of seeds, and a 16-page booklet.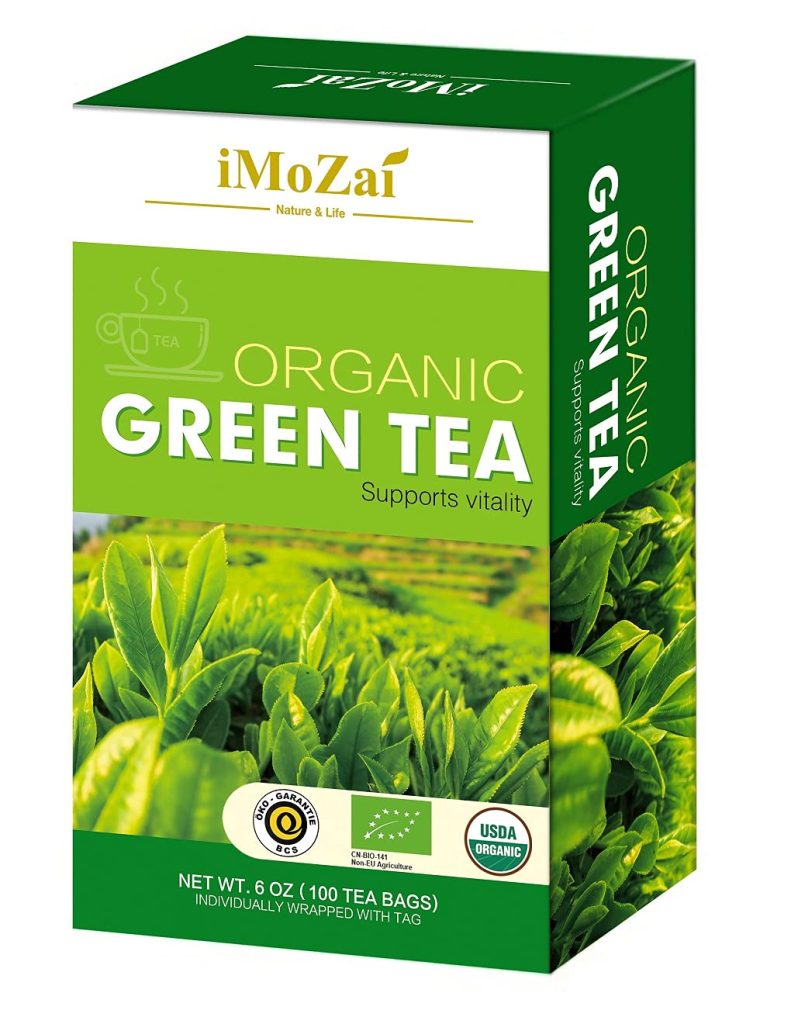 Green tea is packed full of health-promoting compounds! Regularly drinking green tea can help you lose weight, reduce your risk of several diseases, and boost brain function.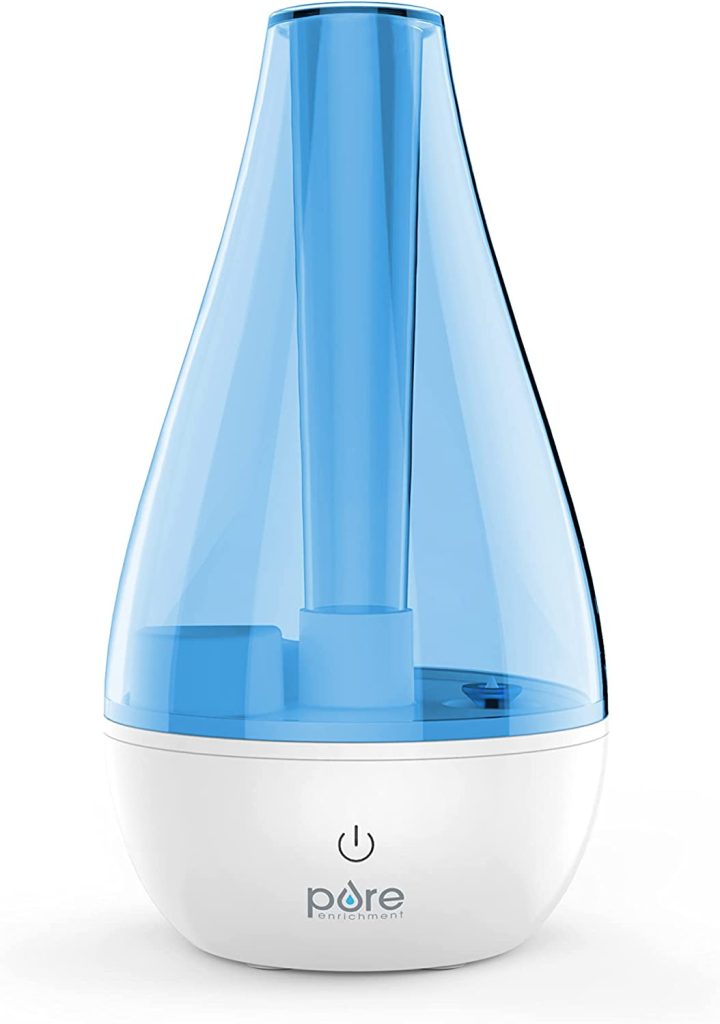 Humidifiers add moisture to the air and have several health benefits, such as aiding in healthy sleep, boosting mental health, hydrating the body (by soothing dry sinuses, bloody noses, and cracked lips), and even easing symptoms of a cold or other respiratory condition.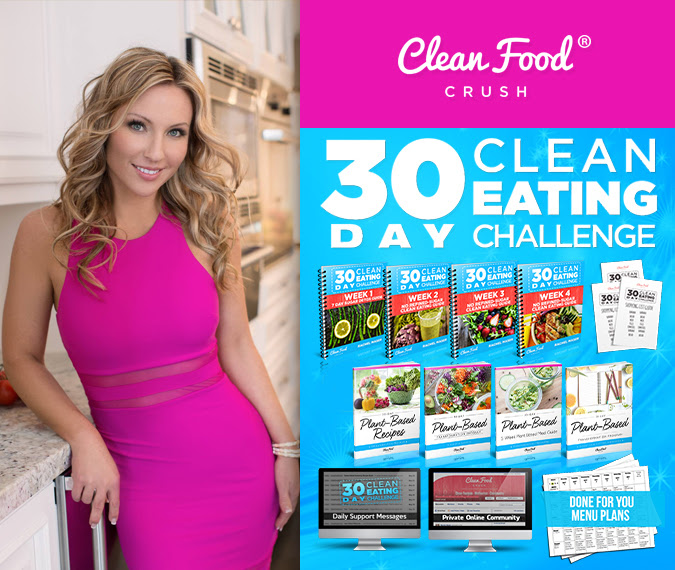 Looking for more guidance and support for clean, healthy living? Check out our 30 Day Challenge.
🎄Clean Candies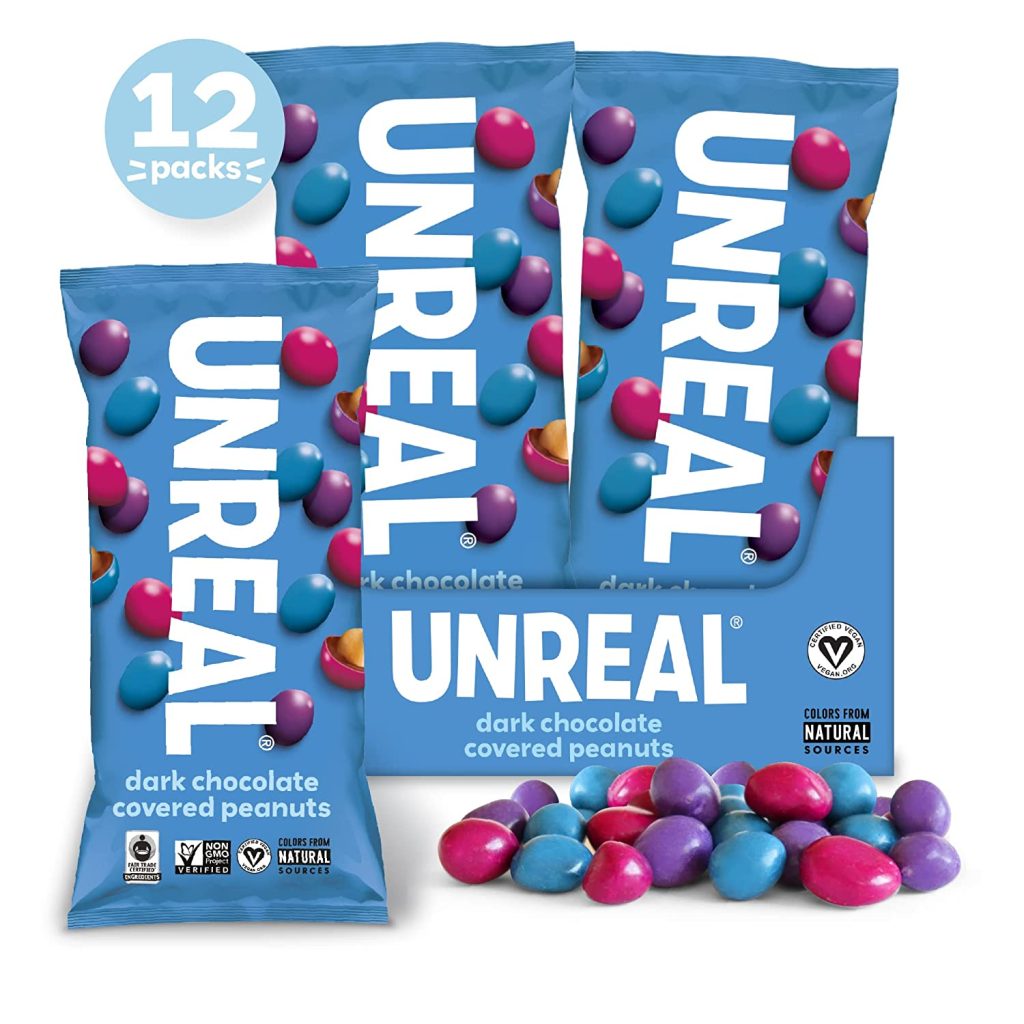 Vegan, gluten-free, and non-GMO, these chocolate peanuts are delicious and have no artificial coloring or added sugars.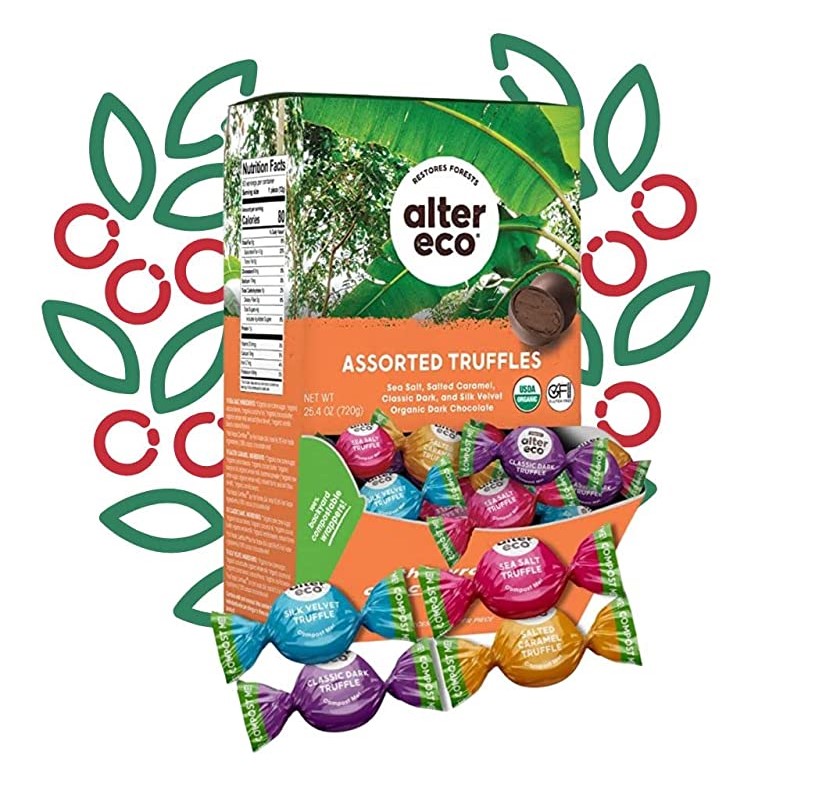 Check out this variety pack that includes four delicious truffle flavors, all made with organic ingredients, such as the deepest, smoothest Dominican dark chocolate and 100% pure coconut oil.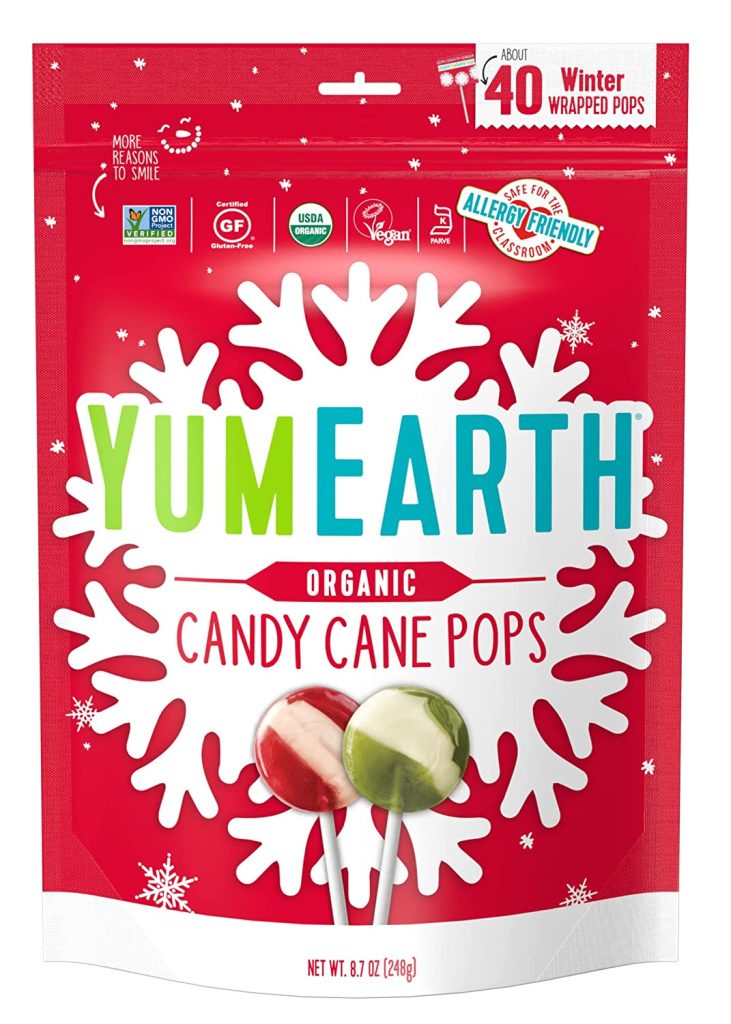 Perfect for the holidays, these organic candy cane pops are colored with real fruits and vegetables juices and no high fructose corn syrup or artificial dyes!

Fill out your stockings with these classic yet organic Christmas candy canes without the usual artificial dyes and high fructose corn syrups.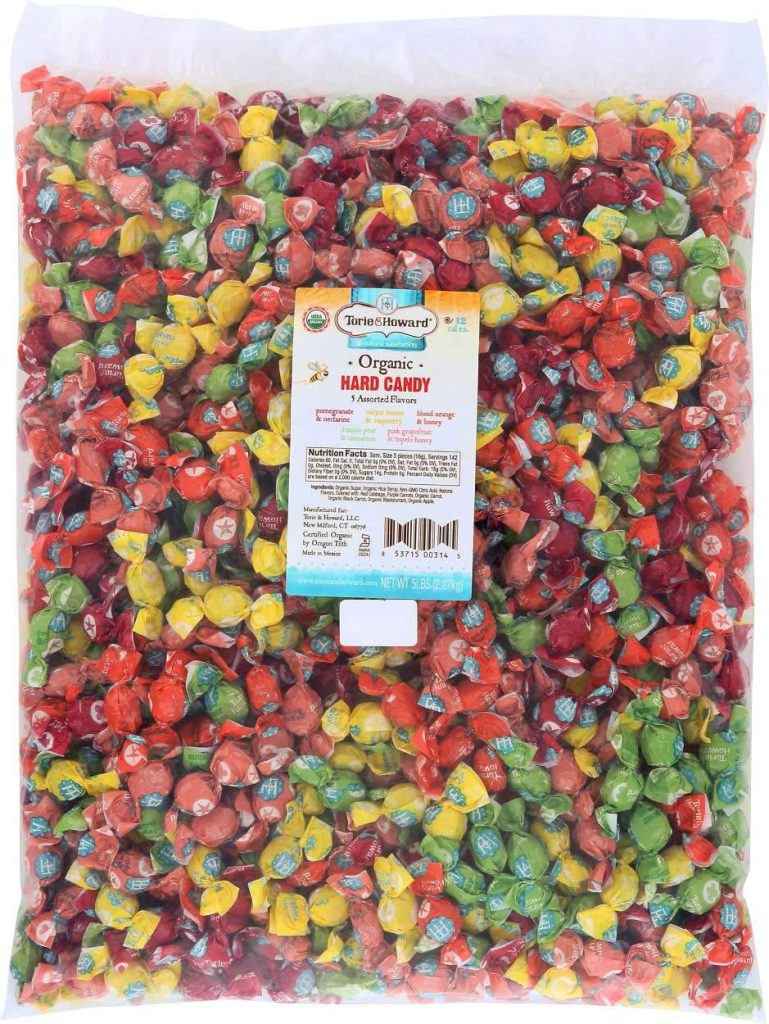 I LOVE the natural flavors in this organic hard candy!
If you want more clean, tasty candy ideas, check out this post.
🎄For Mental Health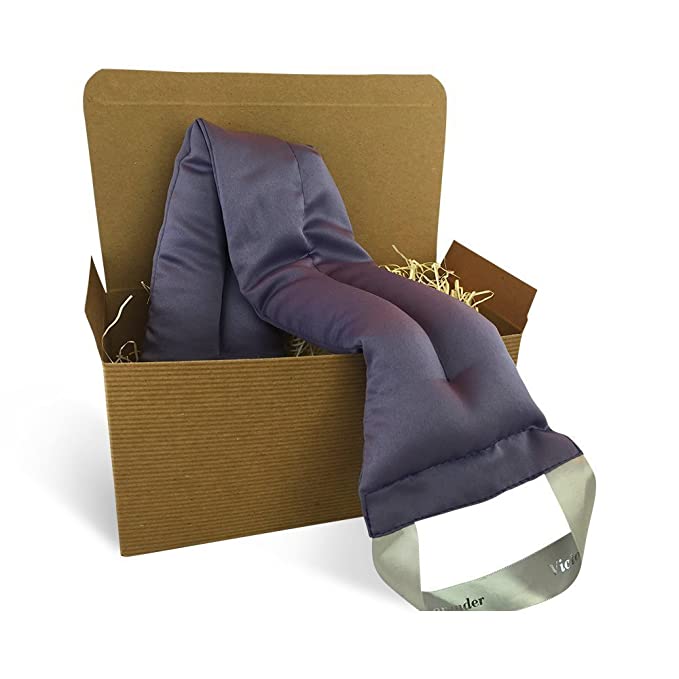 This luxurious lavender neck wrap is perfect for aromatherapy and relaxation and relieves stress and neck pain!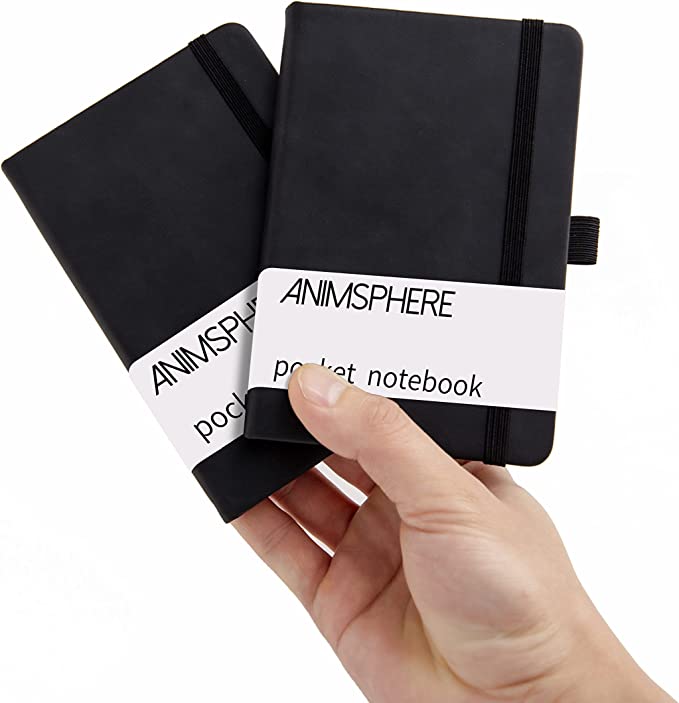 Pocket notebooks are great stocking stuffers that anyone could make use of! Check out this post to read about why you might want to use these mini journals as health journals.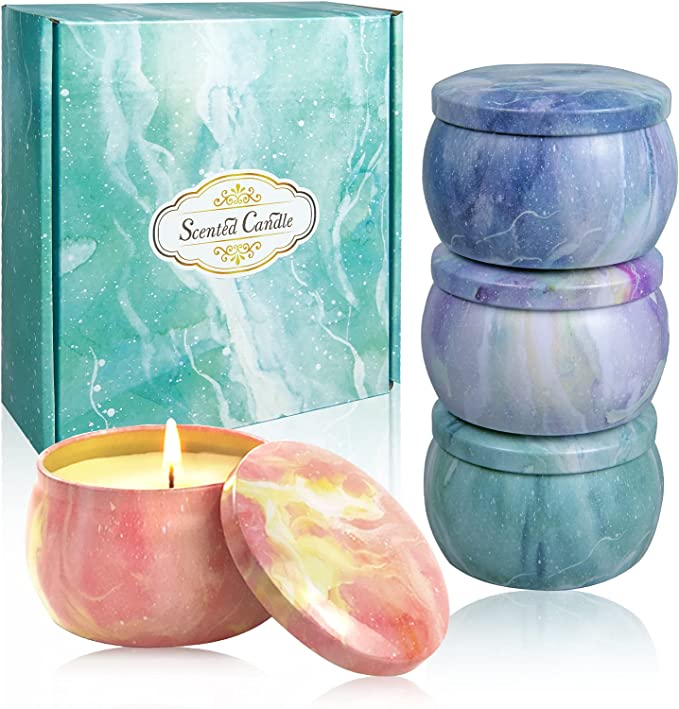 These aromatherapy soy wax candles are beautiful, made of organic materials, and are a PERFECT gift set! The essential oils not only make these candles smell amazing, but they also work great for stress relief and boosting your mood.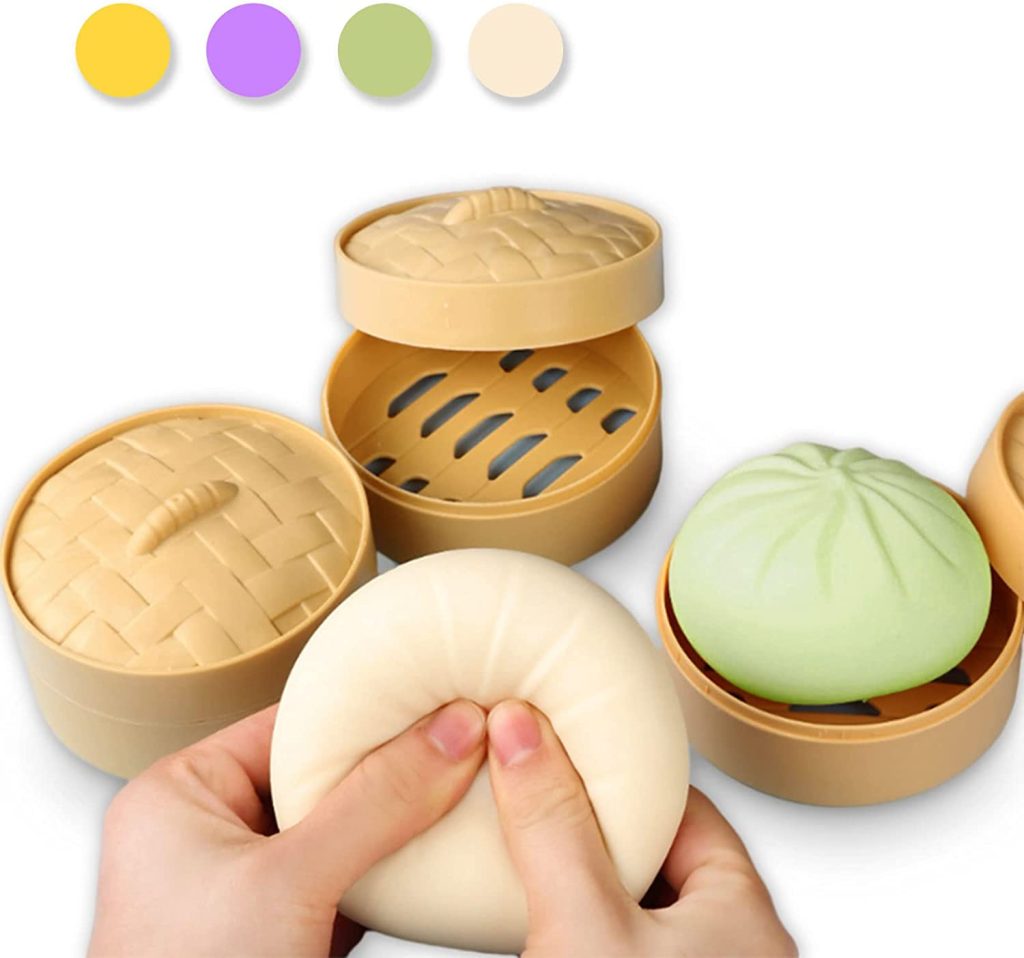 These kneadable fidget toys are perfect for stress and anxiety relief and are suitable for children over the age of 12 and adults.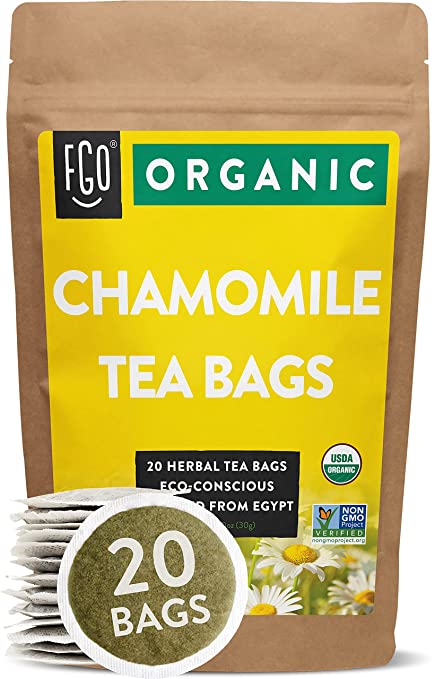 Chamomile tea is known for reducing anxiety and depression, helping people fall asleep, increasing sleep quality, and improving skin health. It might also promote digestive health and benefit blood sugar control, although chamomile should not replace proper medical guidance.
Check out this article for more tips on boosting your mental health.
🎄For Quality Sleep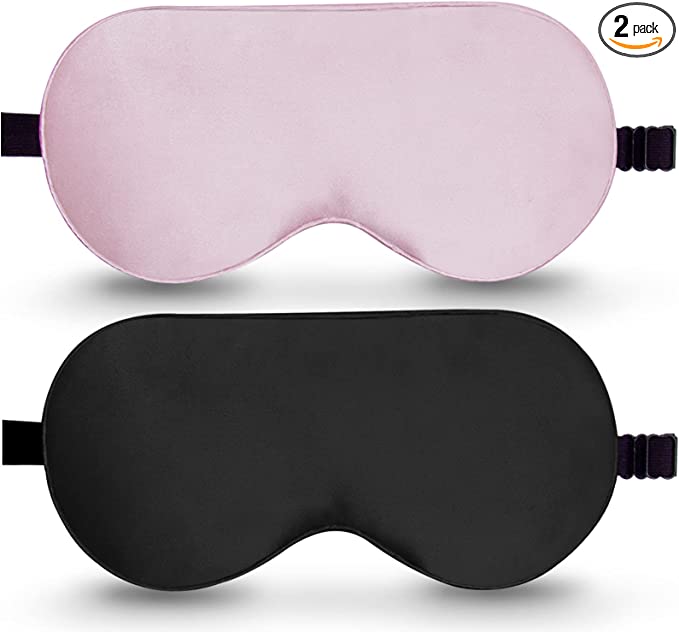 This lightweight, soft, comfortable sleep mask made of breathable and calming silk is an excellent gift for anyone who may need a little help getting better quality sleep in any environment, including travel.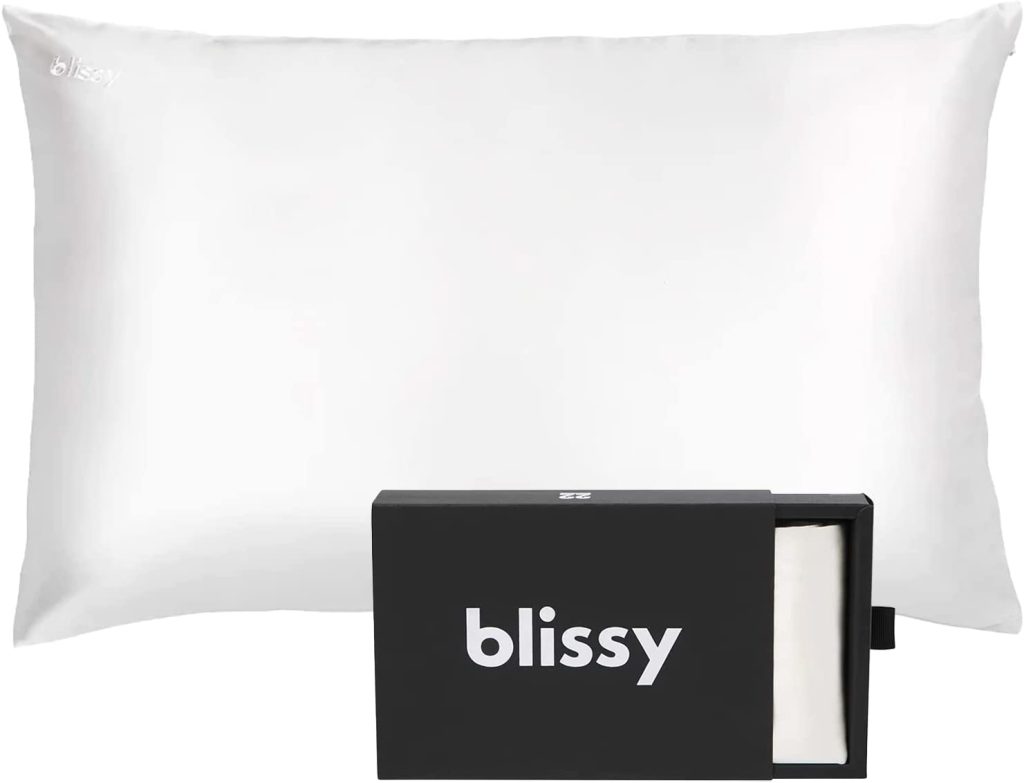 Blissy silk pillowcases are hypoallergenic, making them one of the best-rated pillowcases for hair health and sensitive skin. It also has moisture retention and temperature-regulating properties that help keep you cool all night.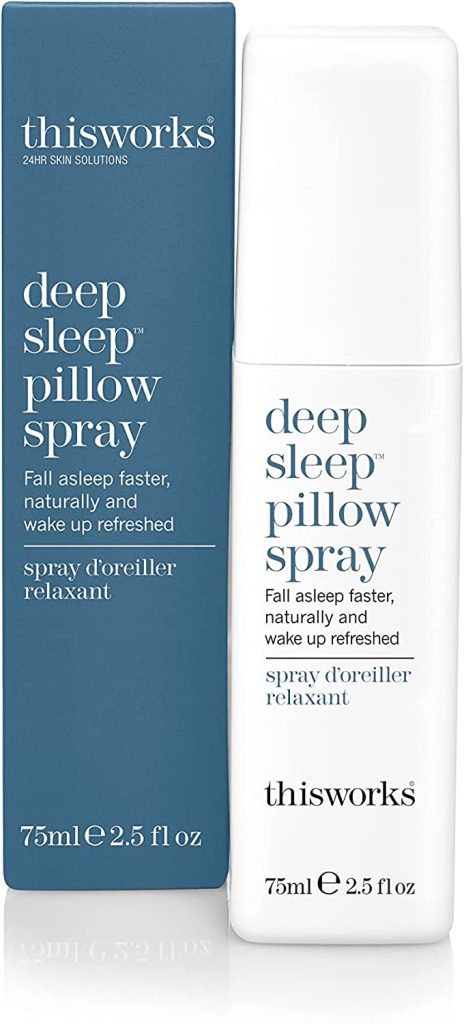 This spray is a 99% natural sleep aid, proven to aid in falling asleep quicker and waking up feeling more refreshed.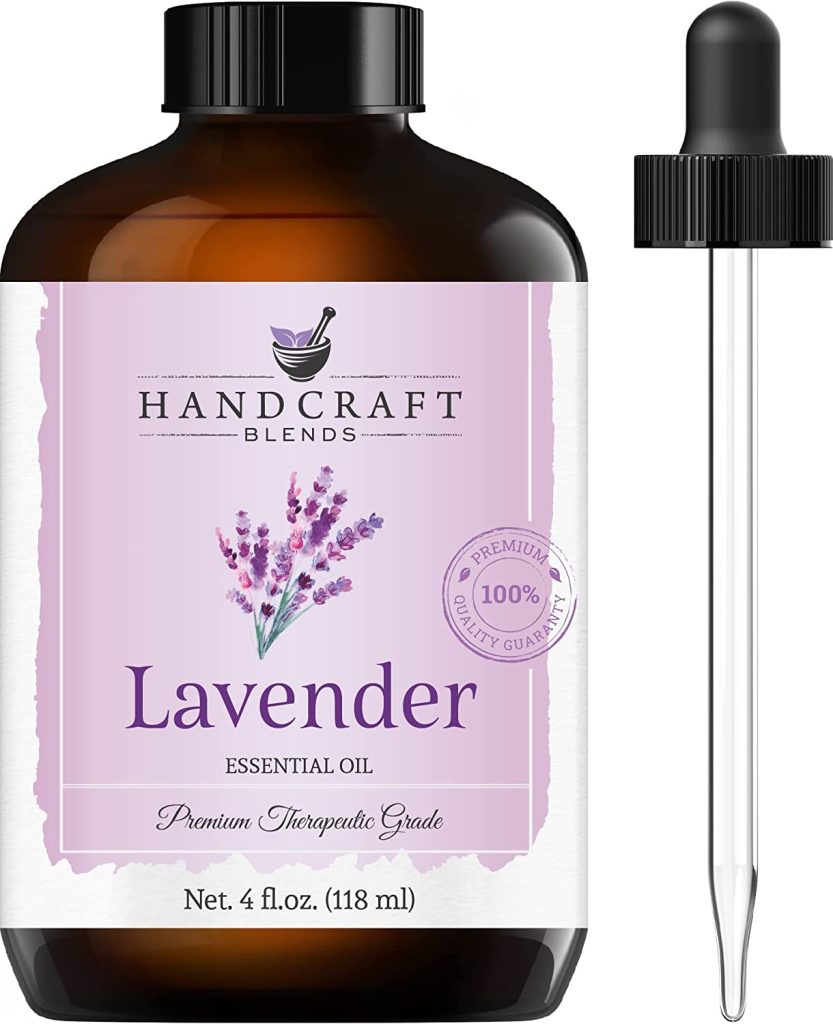 Essential oils are great stocking stuffers, as they're a perfect size and have many health benefits. This handcrafted lavender essential oil is 100% pure and natural and works as an anxiety reliever and sedative to increase the relaxation and calm necessary for sleep.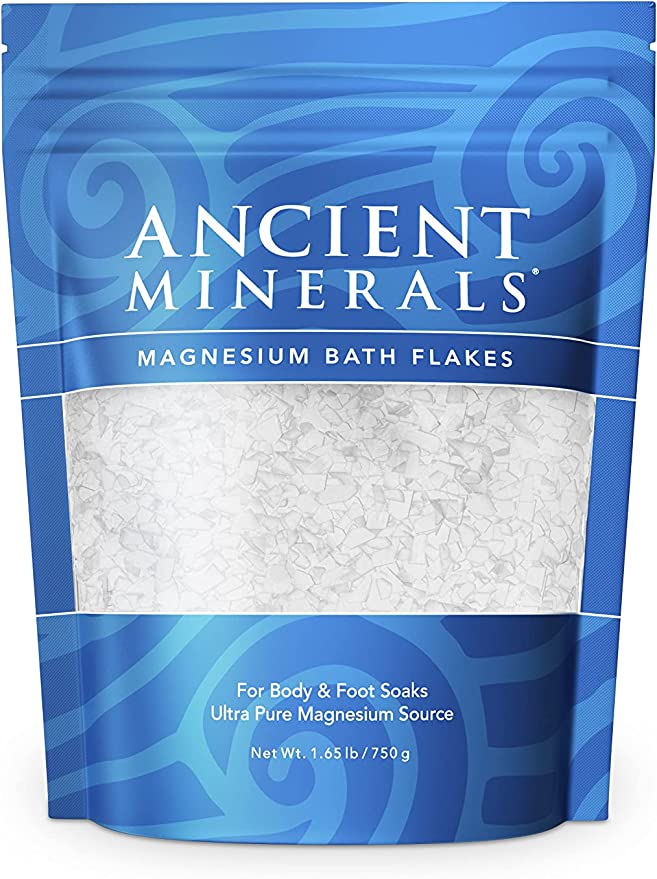 Baths can aid sleep quality by relieving muscle aches, easing stress or headaches, and calming overactive nerves. Ancient Minerals is the trusted formula made from pure Genuine Zechstein magnesium chloride from a pristine, 250-million-year-old seabed discovered miles underground.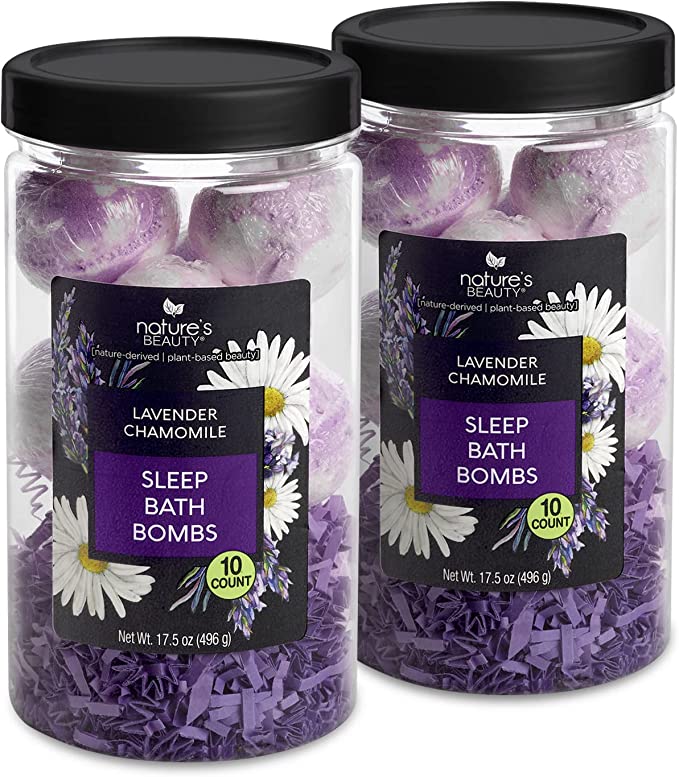 Bath bombs are so fun and a classic small gift that anyone would love finding in their stocking this Christmas! 
This post explains why sleep matters for your health and weight, and if you need help getting better sleep, check out these 13 tips! 
🎄For Hair and Skin Health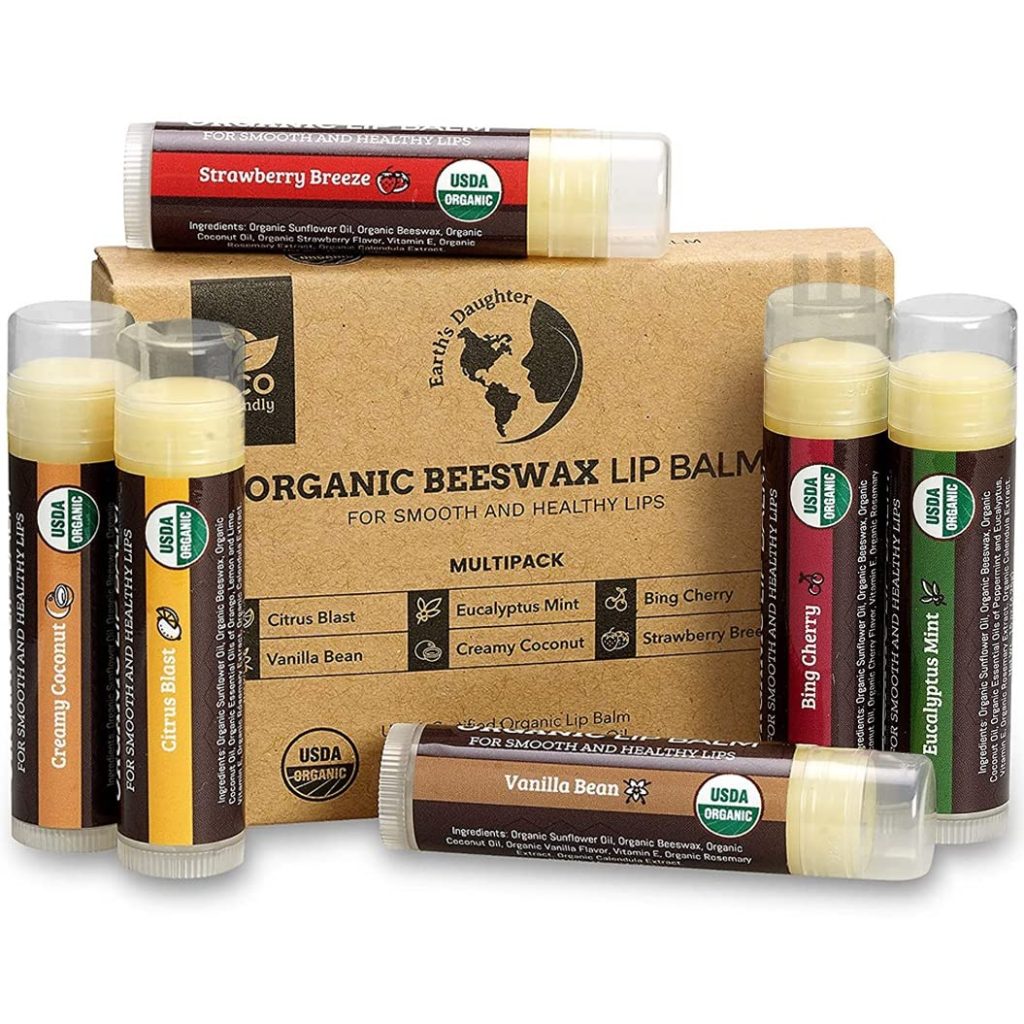 Non-GMO, gluten-free, organic, and USDA-certified, this 6-pack lip balm stocking stuffer is great for moisturizing dry, cracked lips!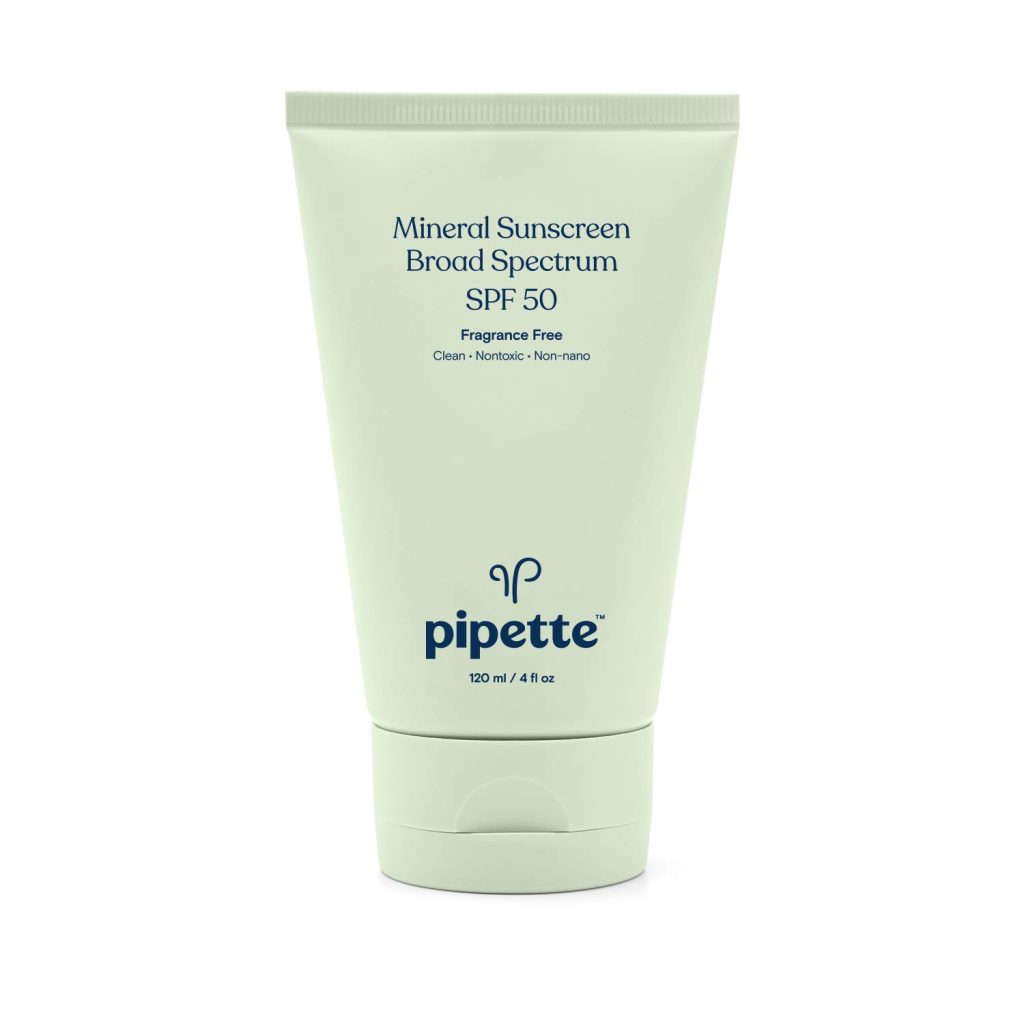 Sunscreen is essential for skin health, so this mineral sunblock can be a thoughtful gift for anyone!

This lotion nourishes normal to dry or sensitive skin while providing hydration and is made without harsh ingredients like parabens, phthalates, or synthetic fragrances!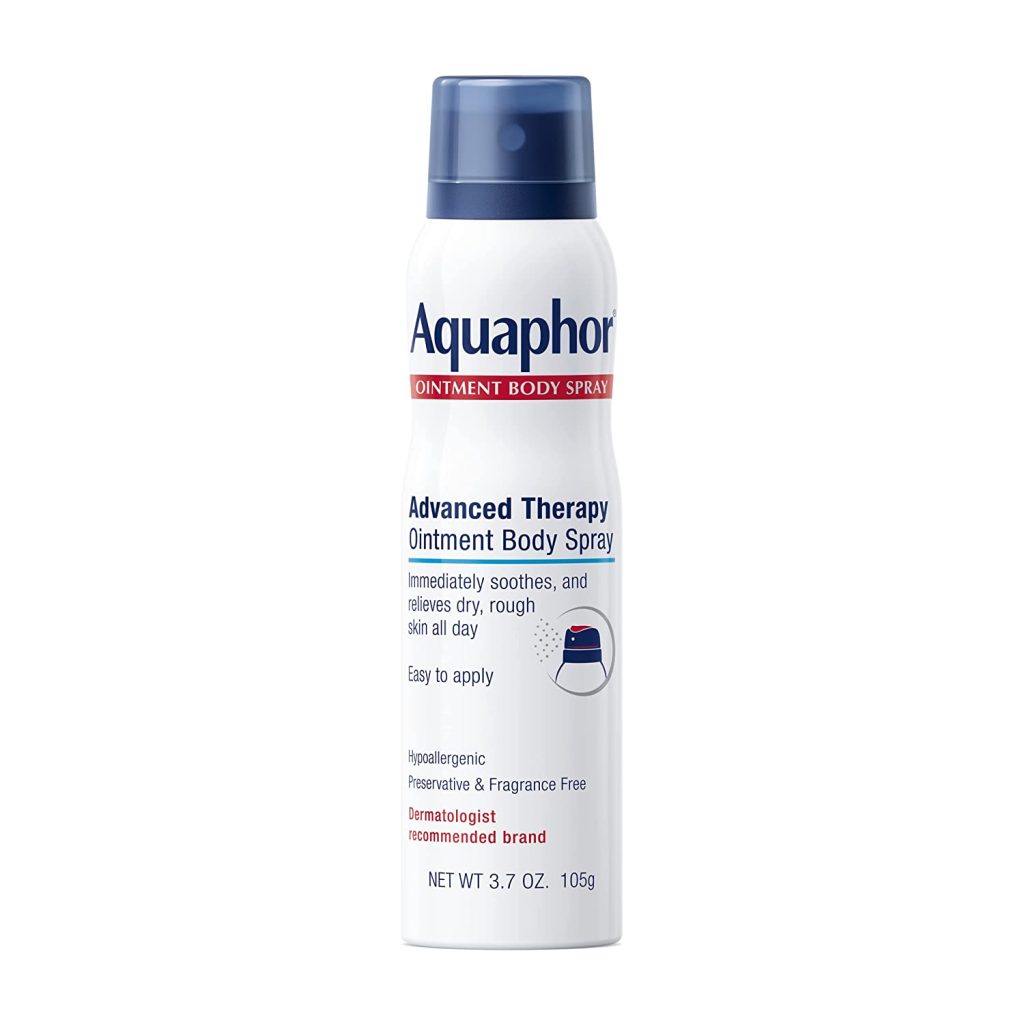 Different from a body lotion or cream, this spray ointment is water-free and locks in moisture to keep skin hydrated! It's a unique and practical gift great for everyone!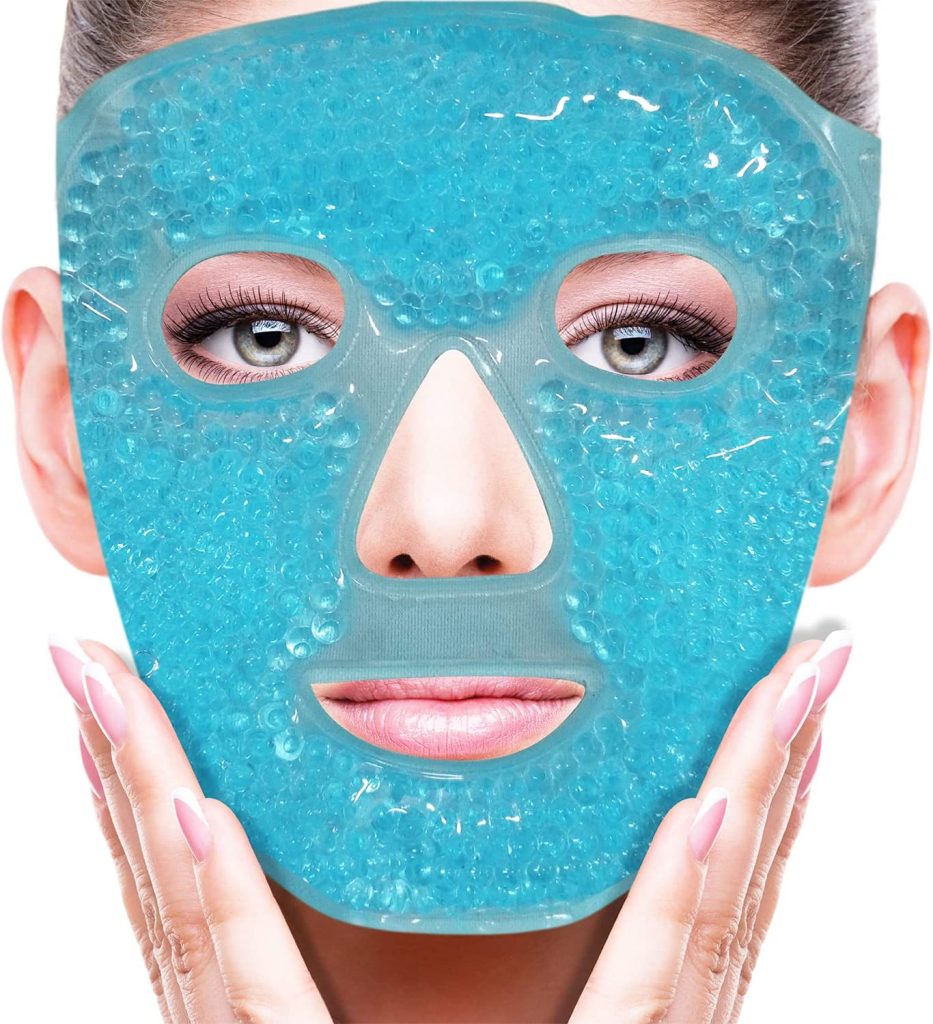 Facemasks are a useful and fun form of self-care and an affordable gift! This gel bead face mask is reusable and an excellent remedy to reduce dry eyes, skin, and migraines. 
Skincare can be an overwhelming industry and if you don't know where to start, check out these 12 tips and this article that breaks down skin care myths and facts!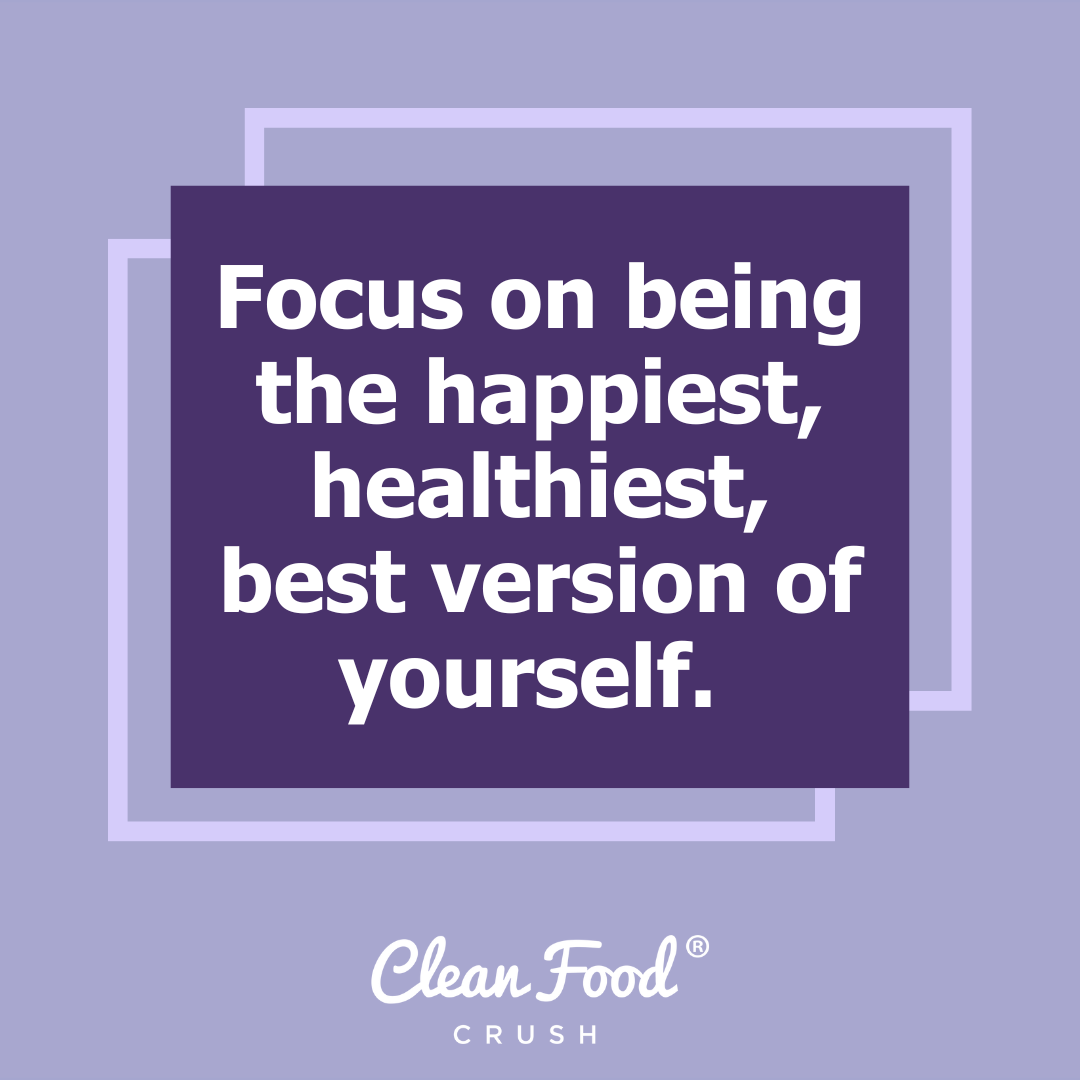 There you have it!
25 fun, unique, affordable, and practical gifts to put under the tree or stuff into your stockings this Christmas.
With these ideas, you can rest easy knowing that your friends and family are getting gifts they'll actually use and enjoy after the Holidays are over! These are great for all areas of life and can help promote better general health, mental health, sleep, and skin health. 
I hope this list took some of the stress off your shoulders and lightened your load so you can enjoy the Holidays rather than spend the whole time stressing. 
Whatever your plans are, I hope you have a great Christmas! Be sure to take time for yourself and practice self-care over the Holiday season.
The included links are Amazon affiliate links. If you choose to purchase through any of these links, Cleanfoodcrush will earn a very small commission that we use to fund the blog posts and to keep this website running smoothly.
Share this article and let me know if it was helpful and if you'd want more like it in the future! And drop your favorite part of the Holidays in the comments below. 
Leave a Comment Below:
Related Posts :
..