1

Dec, 22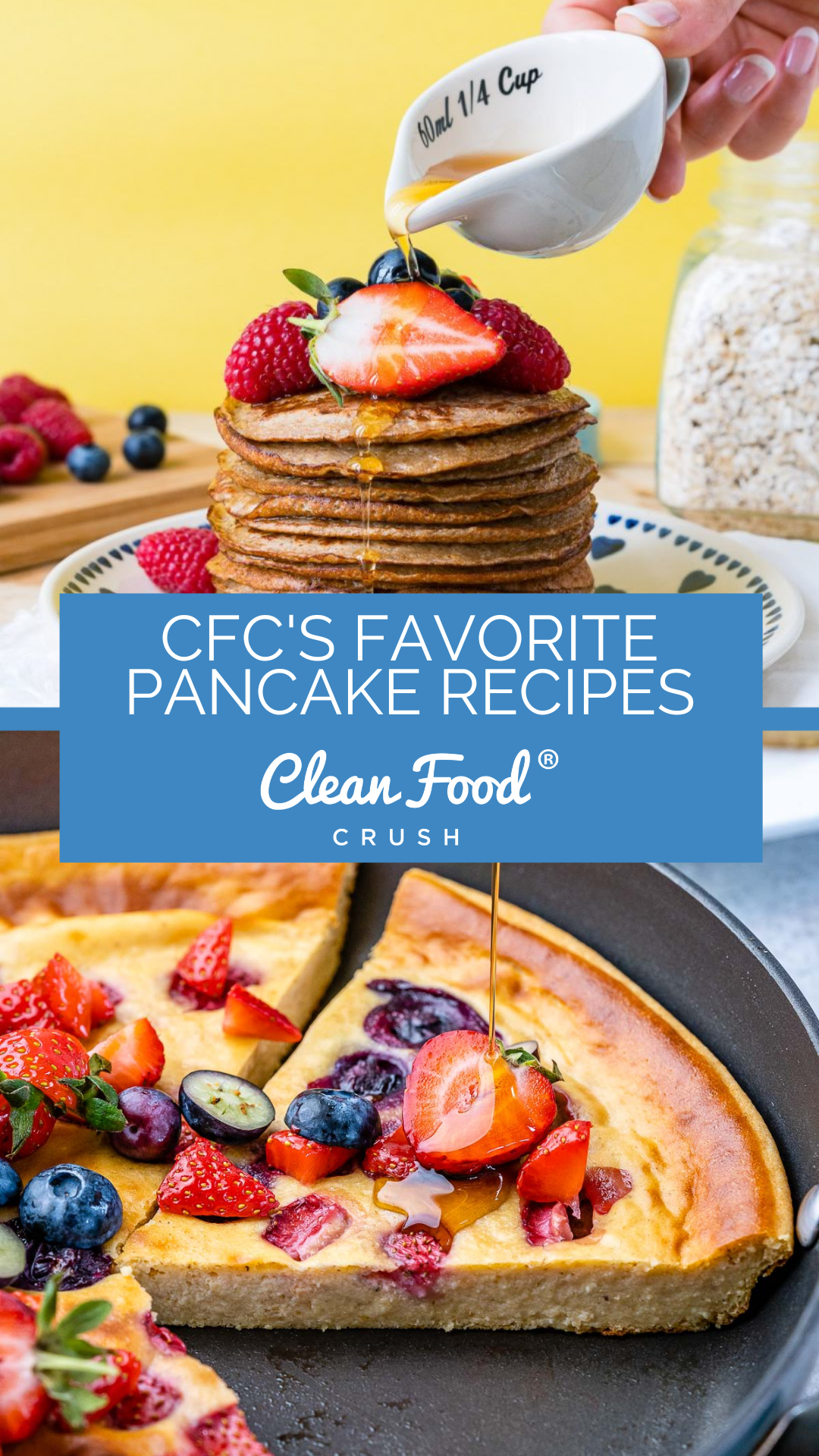 Our Favorite Clean Pancake Recipes🥞
With the kids home over the holiday break, it's the perfect time to treat the household with delicious breakfasts. And I don't know about you, but pancakes are a family favorite here at my house! They are fun and versatile foods that are great for breakfast – but can be enjoyed at any time of day, like a weeknight dinner and delicious dessert. 
There are endless ways to tap into your creative side and try a new pancake recipe using different ingredients. If you have picky children or a bunch of different tastebuds in the house, then all you have to do is try a new pancake recipe until one sticks!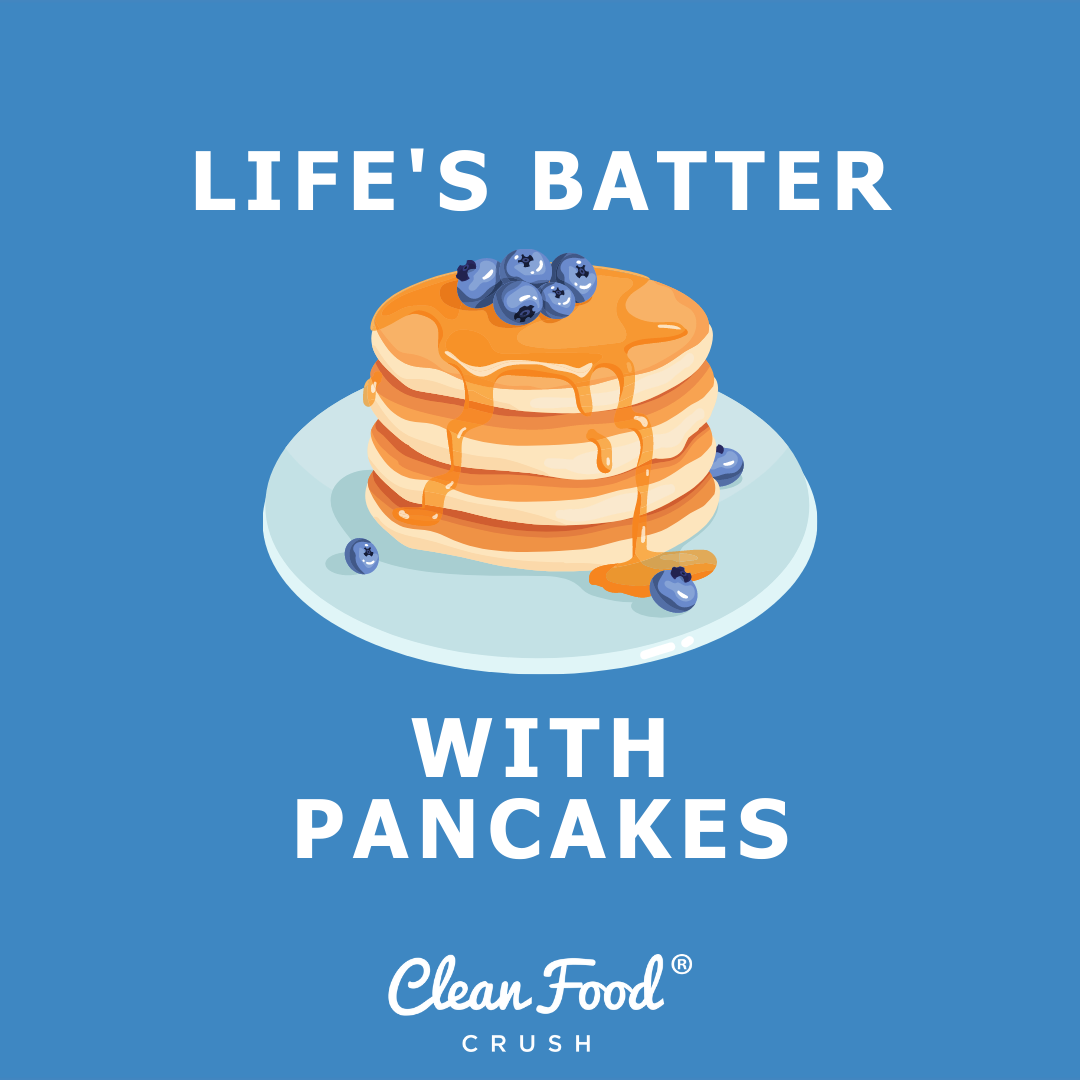 Here Are Ten of Our FAVORITE Pancakes Here at CFC.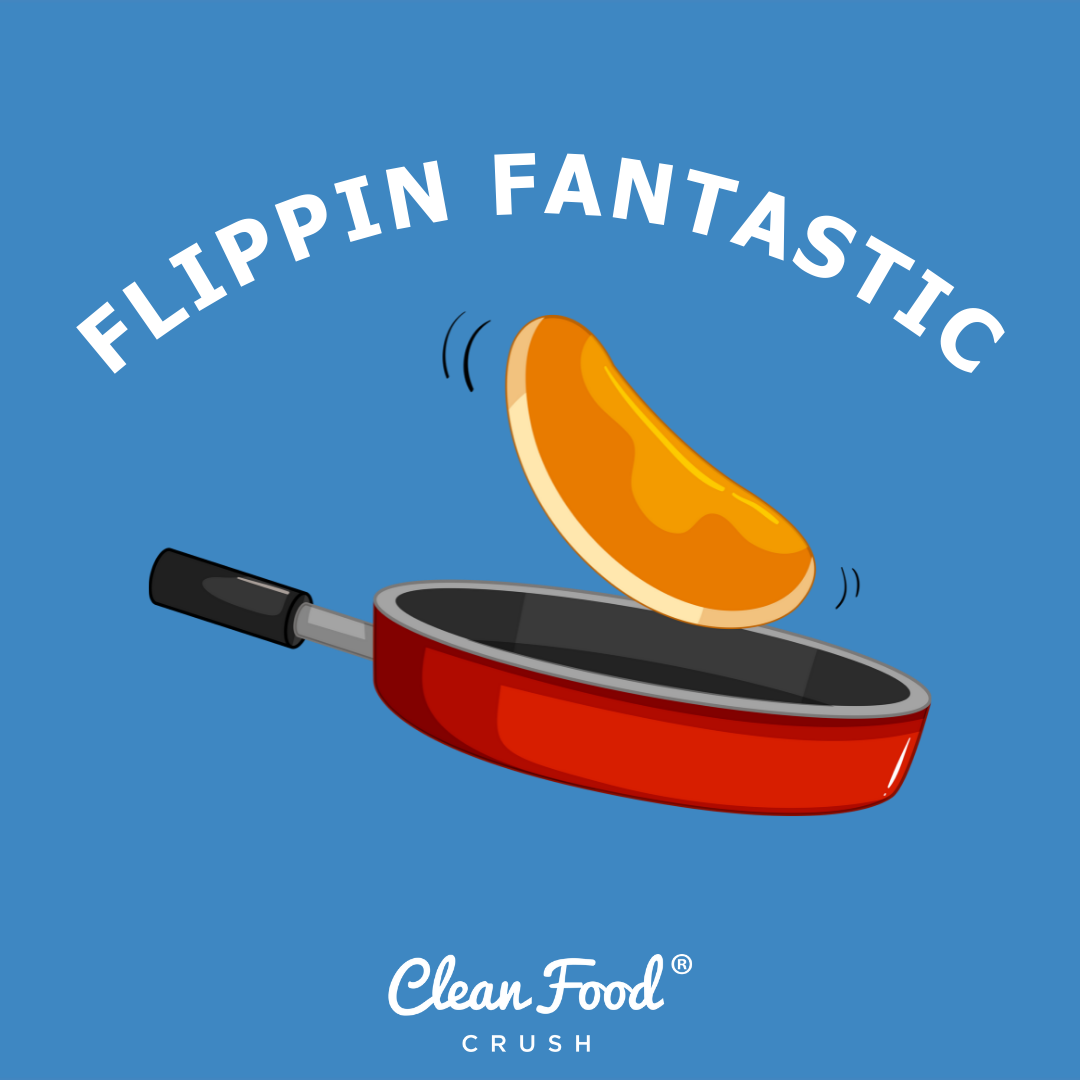 Try deviating from traditional recipes with these divine sweet potato pancakes! These sweet potato pancakes have the most satisfying fluffy texture and delightful flavors. Complex Carbohydrates from Sweet Potatoes are my favorite carbohydrates because they leave the body feeling full of energy rather than bloated and tired like simple carbs cause.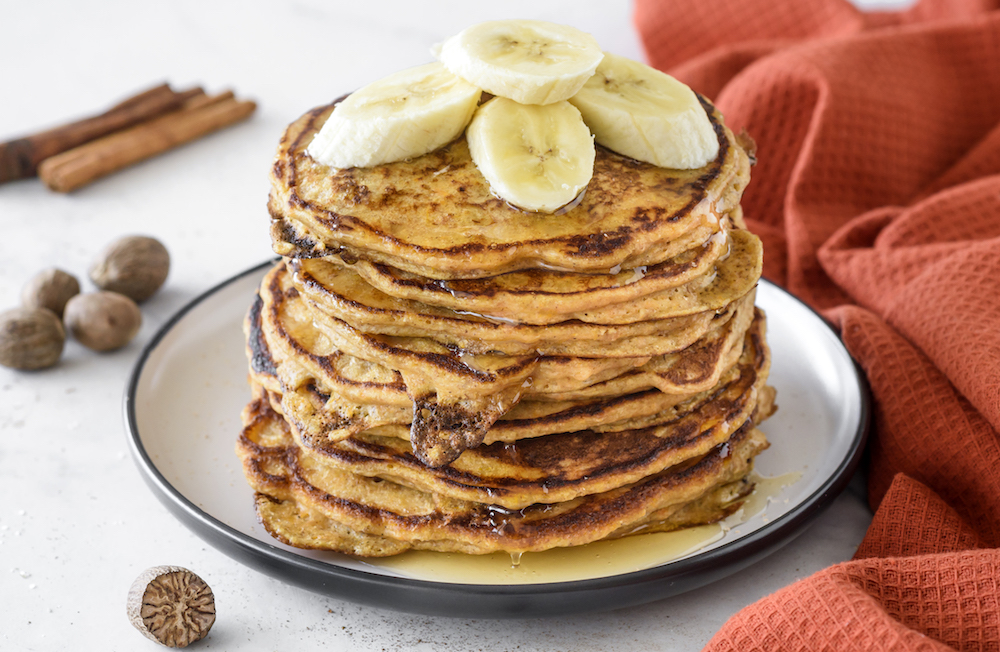 If you don't have oat flour, you can easily make your own! Oat flour is super simple to make using whole rolled oats (old-fashioned oats) and your high-speed blender or food processor. Oat flour offers various health benefits, such as reducing the risk of heart disease, helping lower bad cholesterol, regulating blood pressure, aiding weight management, and improving digestive health.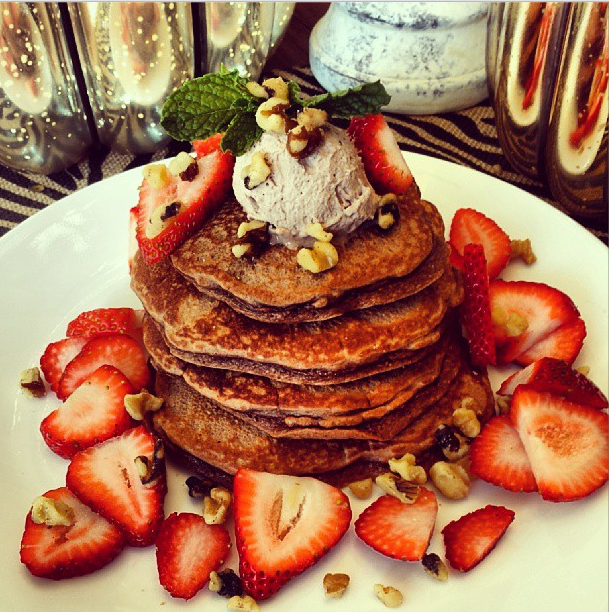 These are SUPER simple and packed with more complex carbs for energy and protein for satiety (feeling satisfied!), + muscle growth and repair. And I suggest using any dark chocolate chips of your choice: the higher the cacao percentage, the better. Or, if you want to keep sugars lower, try Lily's brand chocolate that is sweetened with stevia.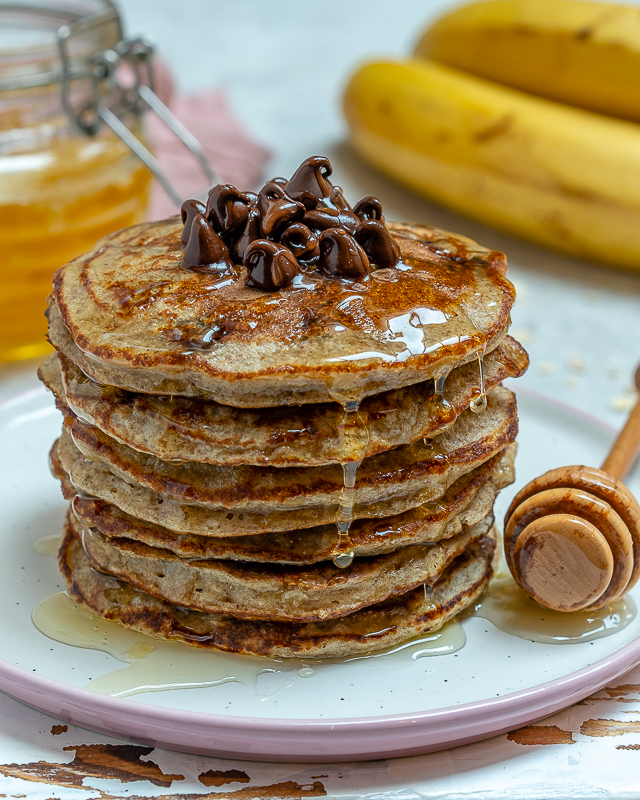 These are hearty, wholesome, and SO delicious! The whole family can enjoy them together on cozy mornings this Holiday season. Try making the batter early and storing it in tightly sealed containers (like mason jars) in the fridge for meal prep! That way, the batter is ready to make a quick breakfast on a busy morning.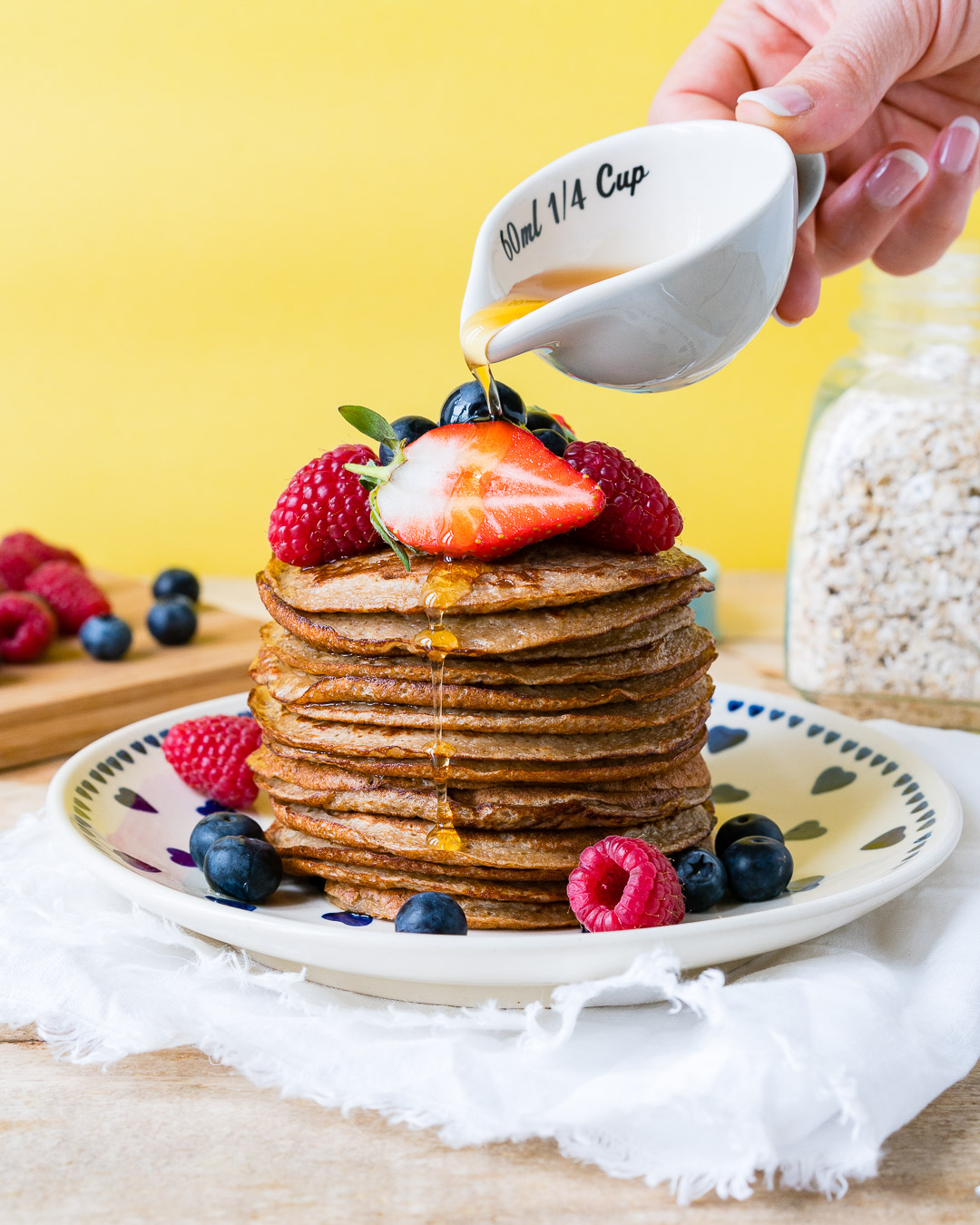 These pancakes can be on the breakfast table within minutes and have 100% NATURAL ingredients. They are packed full of potassium and contain fiber and antioxidants. Potassium is vital for heart health, especially blood pressure management. So, these pancakes are not just delicious; they're healthy!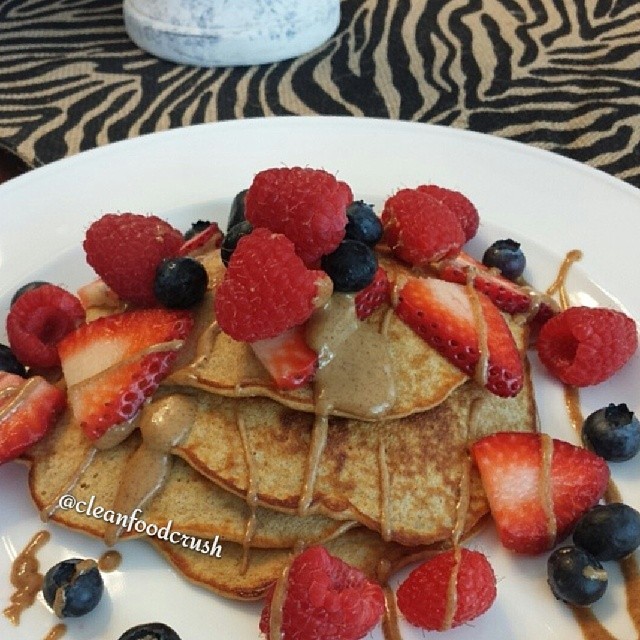 Here's a one-dish baked pancake recipe that'll feed the whole crew! Similar to the sweet potatoes found in the previous recipe, the oatmeal in these pancakes is also a complex carbohydrate full of sustainable energy.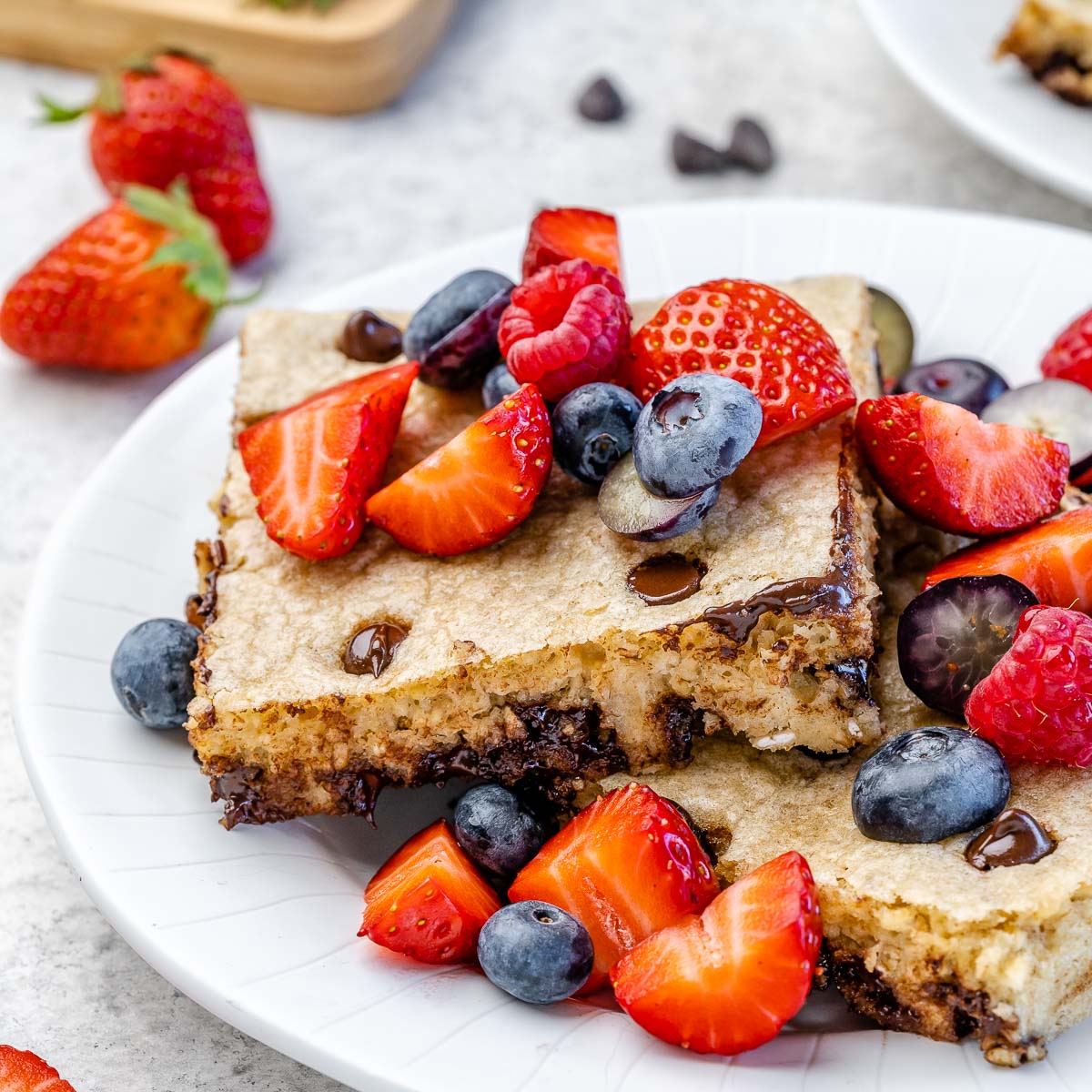 This recipe is extra special because it's from the Clean Food Crush Pumpkin Love Cookbook, which is full of delicious pumpkin-based recipes! Rich in vitamins, minerals, and antioxidants, pumpkin is an incredibly healthy food in addition to being tasty. It may boost the immune system, protect eyesight, and promote heart and skin health!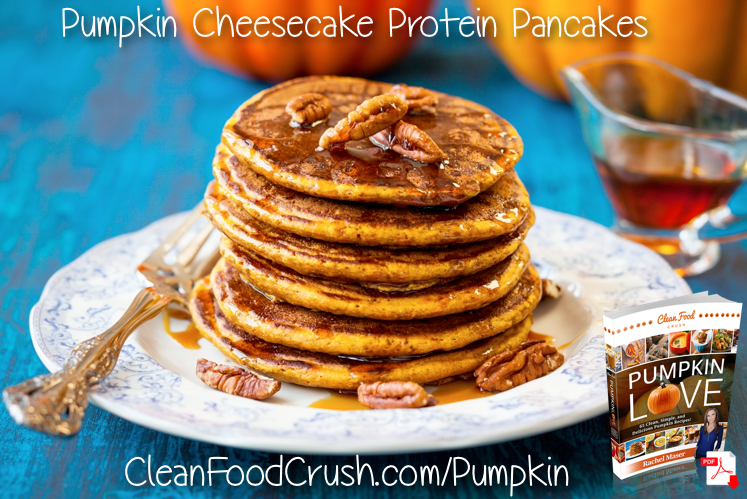 This is such a fantastic breakfast idea to enjoy year-round. Juicy berries combined with freshly grated lemon zest give this baked pancake a fresh-picked, light (yet indulgent) vibe! And rather than spending time making a dozen individual pancakes, you can make this one quickly in one pan, so it's a great choice on those busy days.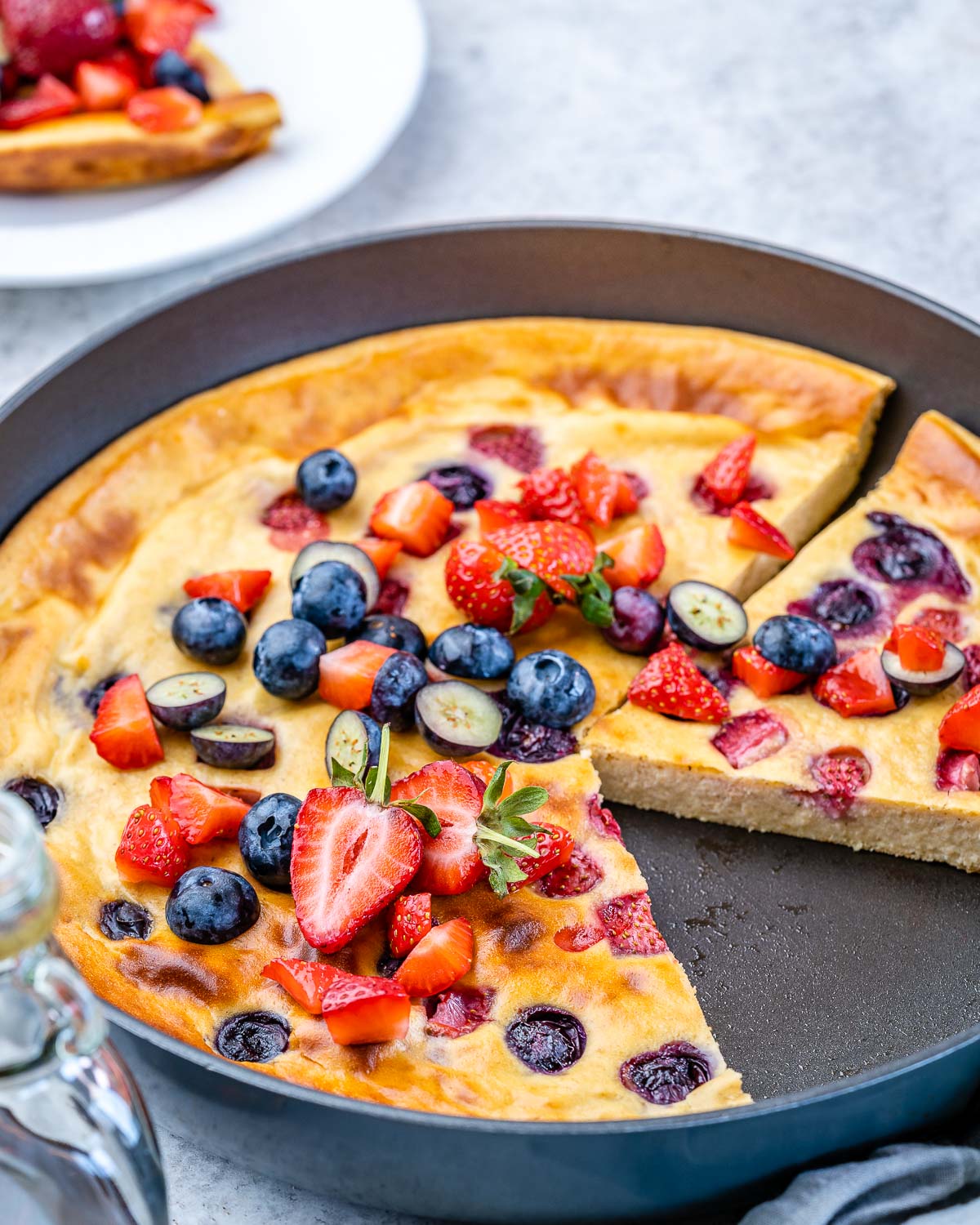 This is probably the simplest recipe in this entire list! My kids love these, which makes me happy because they are an excellent combination of high-quality protein + carbs/energy to fuel our day! And here's a quick tip: make sure the bananas are more on the green side; it helps keep the "batter" thicker.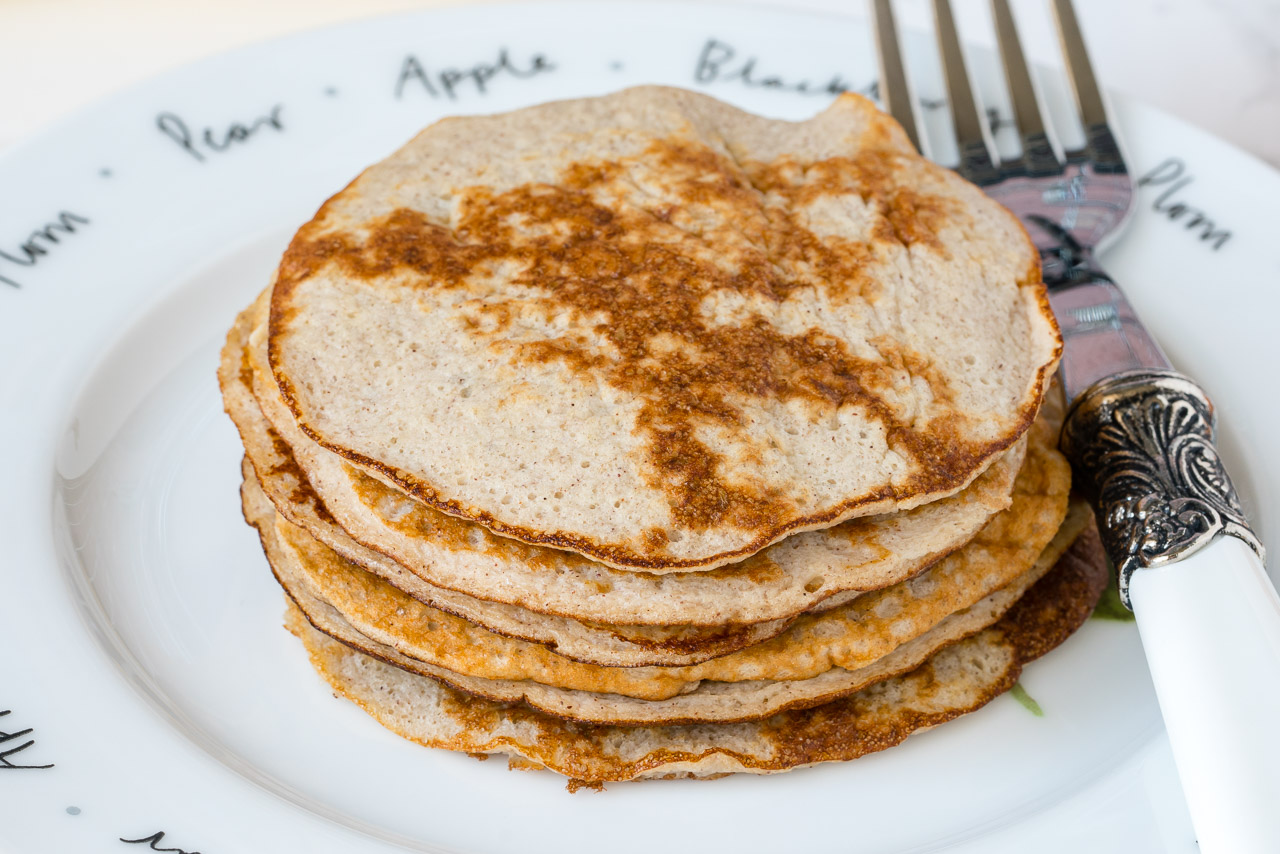 This pancake recipe is FANTASTIC and virtually fool-proof, making it a great addition to weekly menus. You can top it with any fruit, but I prefer pairing the pumpkin with blueberries. Not only are they delicious, but they're wildly nutritious and high in antioxidants. Antioxidants protect your body from free radicals, which are unstable molecules that can damage your cells and contribute to aging and diseases, so they're vital for an overall healthy life!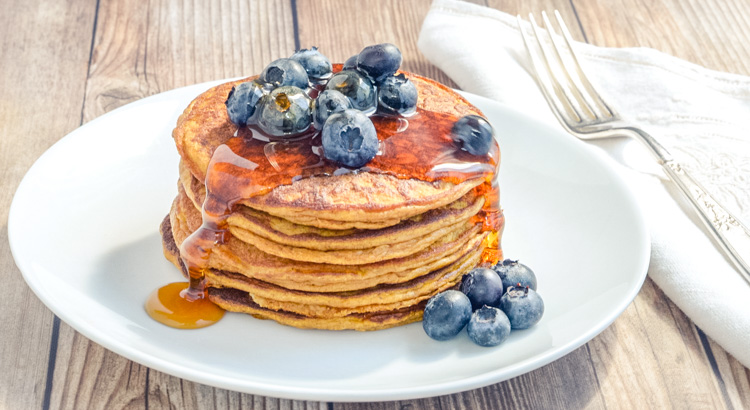 As you can see, all of these pancake recipes are fantastic for different reasons.
High in fiber, antioxidants, and complex carbs, you can find a reason to enjoy each recipe on this list beyond the delicious flavors!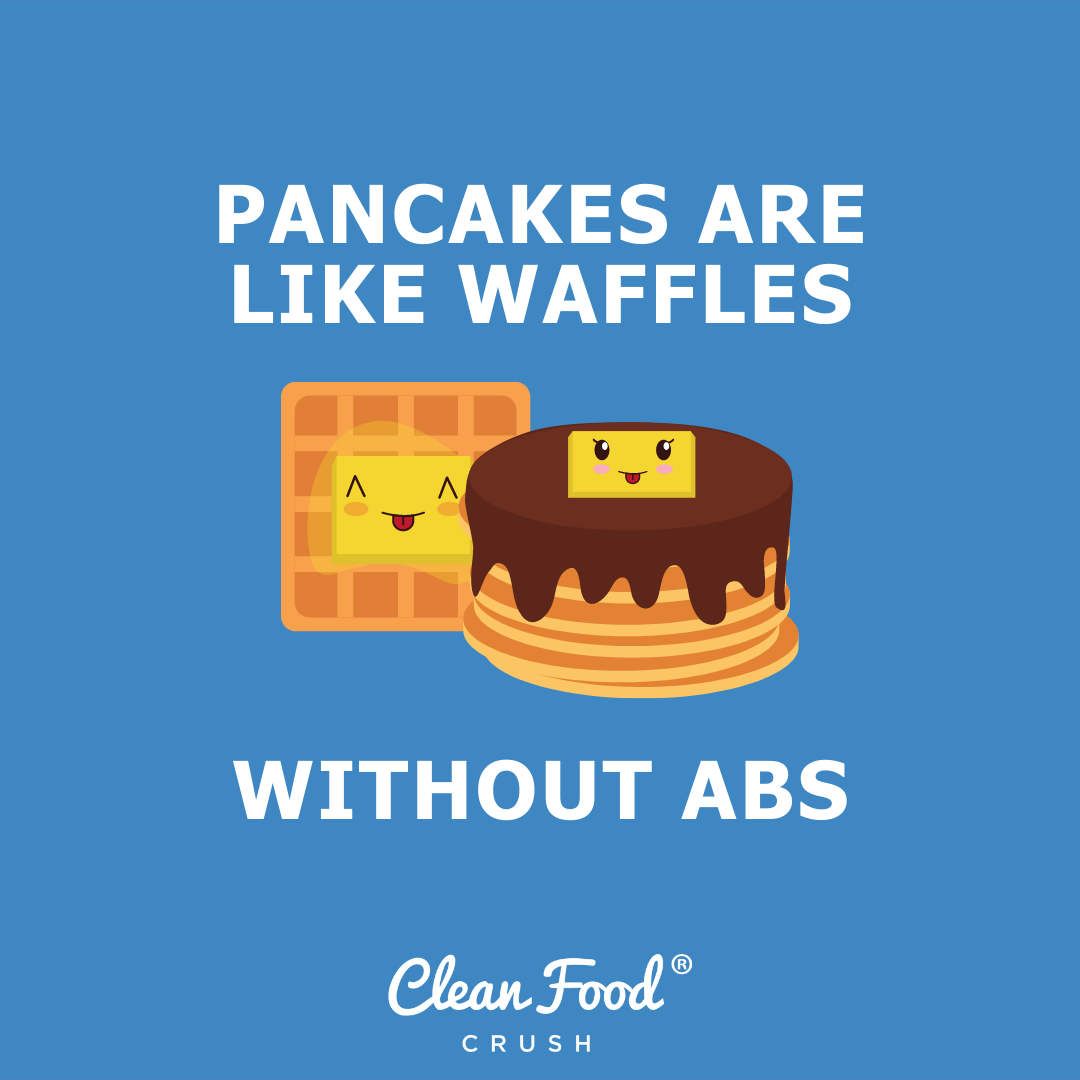 Let me know which recipe is your favorite by dropping it in the comments! And if you're not a huge pancake fan, what is your go-to breakfast food?
I hope you all have a GREAT rest of the year, CRUSHers!
Leave a Comment Below:
Related Posts :
..