3

Nov, 22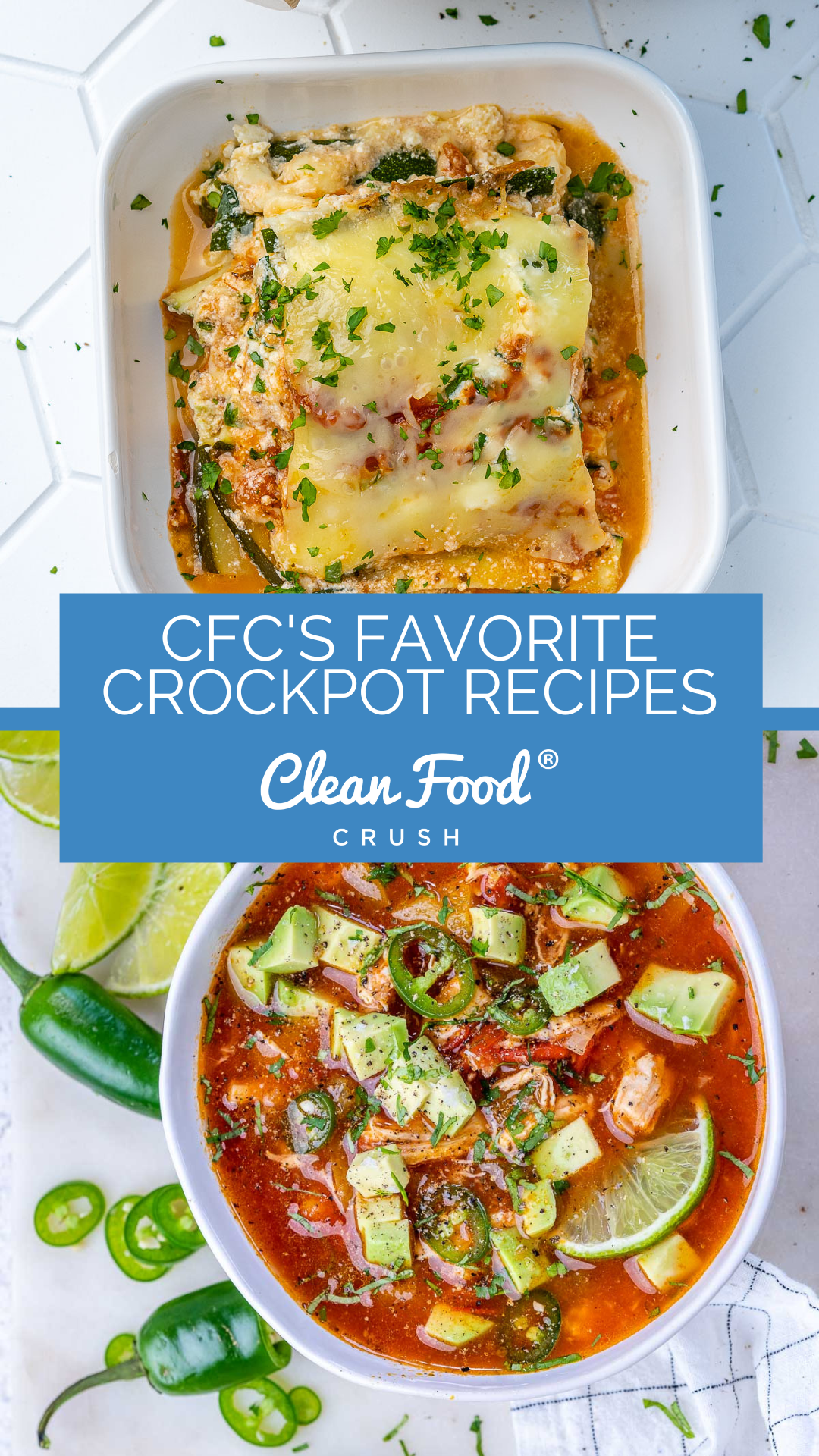 Here Are Our Favorite Crockpot/Slow Cooker Recipes!
With winter fast approaching, it's time to get out those crockpots or slow cookers and try some new delicious and warm comfort meals!
These handy kitchen appliances make it easy to chef up substantial and nutritious dinners for the whole family. All you have to do is throw the ingredients together in the morning before work, and by the afternoon, you'll have a decadent, slow-simmered dinner that is sure to comfort the entire family!
Slow cookers have been overlooked with the rise in popularity of Instant Pots and air fryers, but the very appeal of slow cookers is how you can set it and forget it until you're ready for dinner. Your Crockpot/slow cooker does all the work for you and will be a lifesaver for those frigid and busy winter days when you're pressed for time! Who wouldn't enjoy coming home to dinner ready and waiting for you? 
That's why we've rounded up the best Crockpot and slow cooker recipes to make for when you're craving a cozy and nutritious meal. Here are TWENTY of my favorites: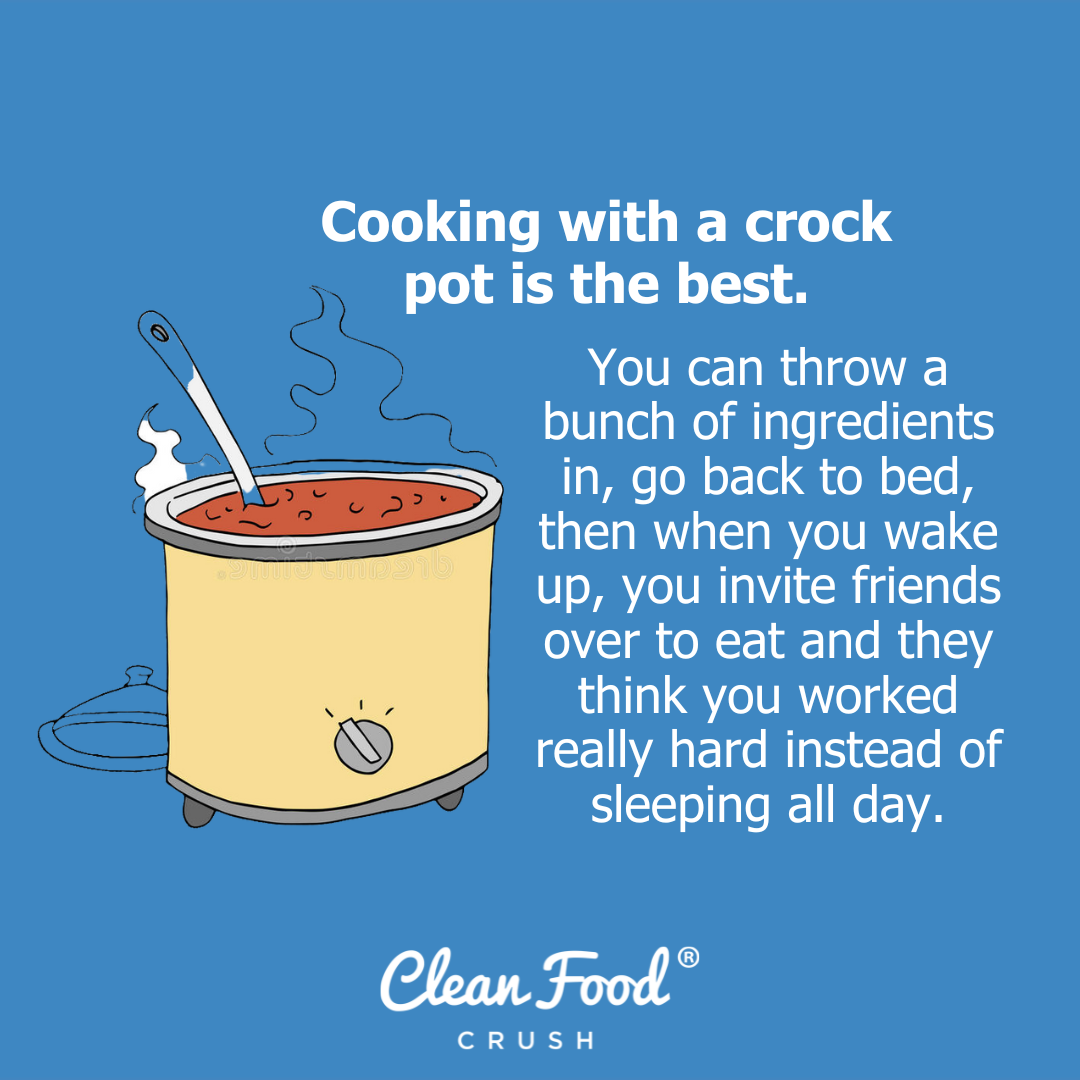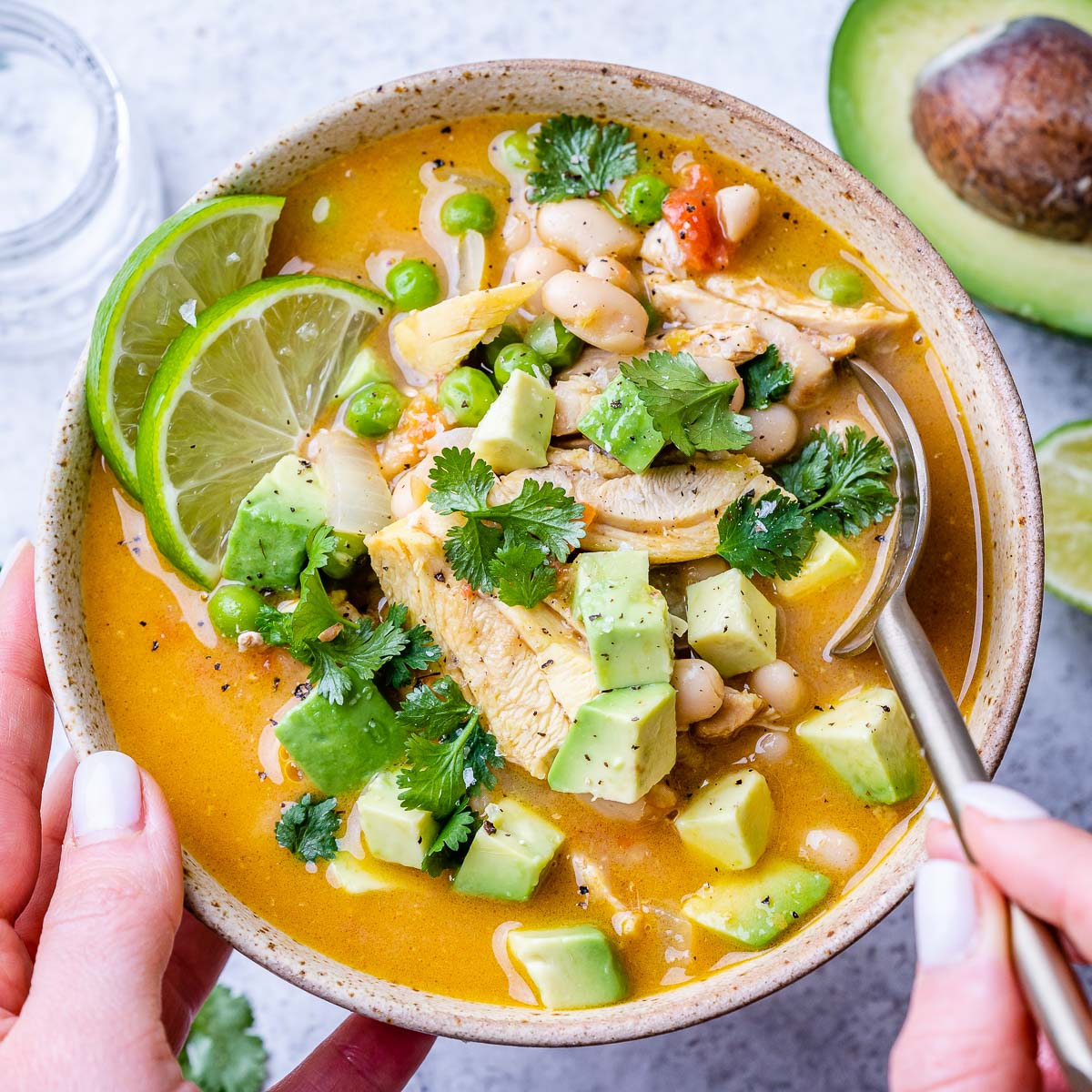 Hearty, creamy, and fully satisfying – you can't go wrong with this simple soup recipe! Green chilies are low in calories, boost metabolism, and contain nutrients such as vitamin C, antioxidants, calcium, zinc, and iron. As a result, this soup is full of health benefits that will help your skin, eyes, heart, lungs, digestion, and immunity while keeping you nourished and warm on those chilly winter nights.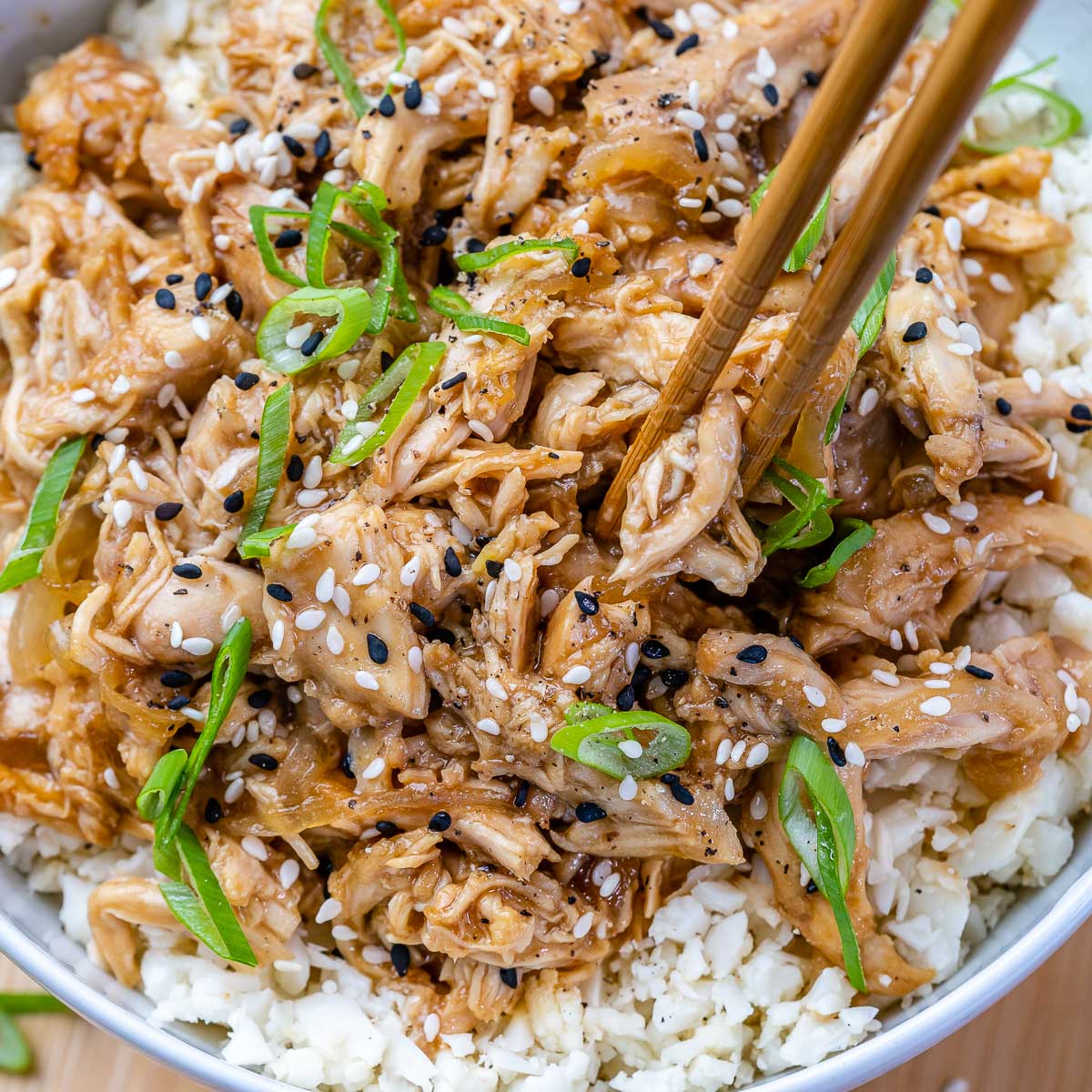 Look no further if you find yourself always ordering take-out when you're craving teriyaki chicken! Try this Crockpot Teriyaki Chicken instead– the homemade teriyaki sauce tastes just like the restaurant version but is free of preservatives and much healthier. This recipe is excellent for a big family dinner or meal prep for the hectic holiday season!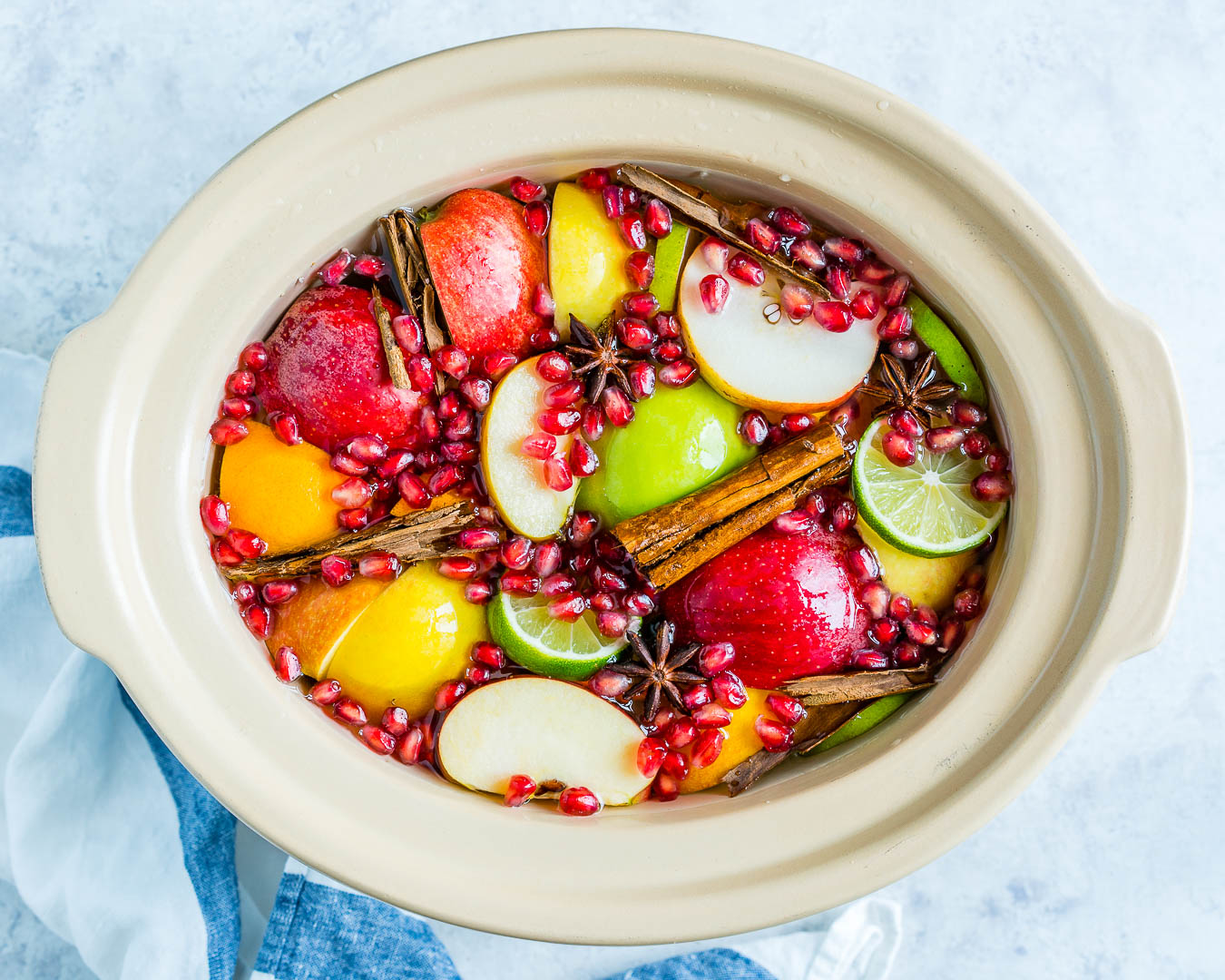 I can't recommend this recipe enough if you've never tried making apple cider from scratch! It is utterly delicious, fresh, fragrant, and guaranteed to taste better than anything you could find at the store. With apples in season, this is a super fun drink to make for your family or guests that will warm your spirits and make your home smell divine!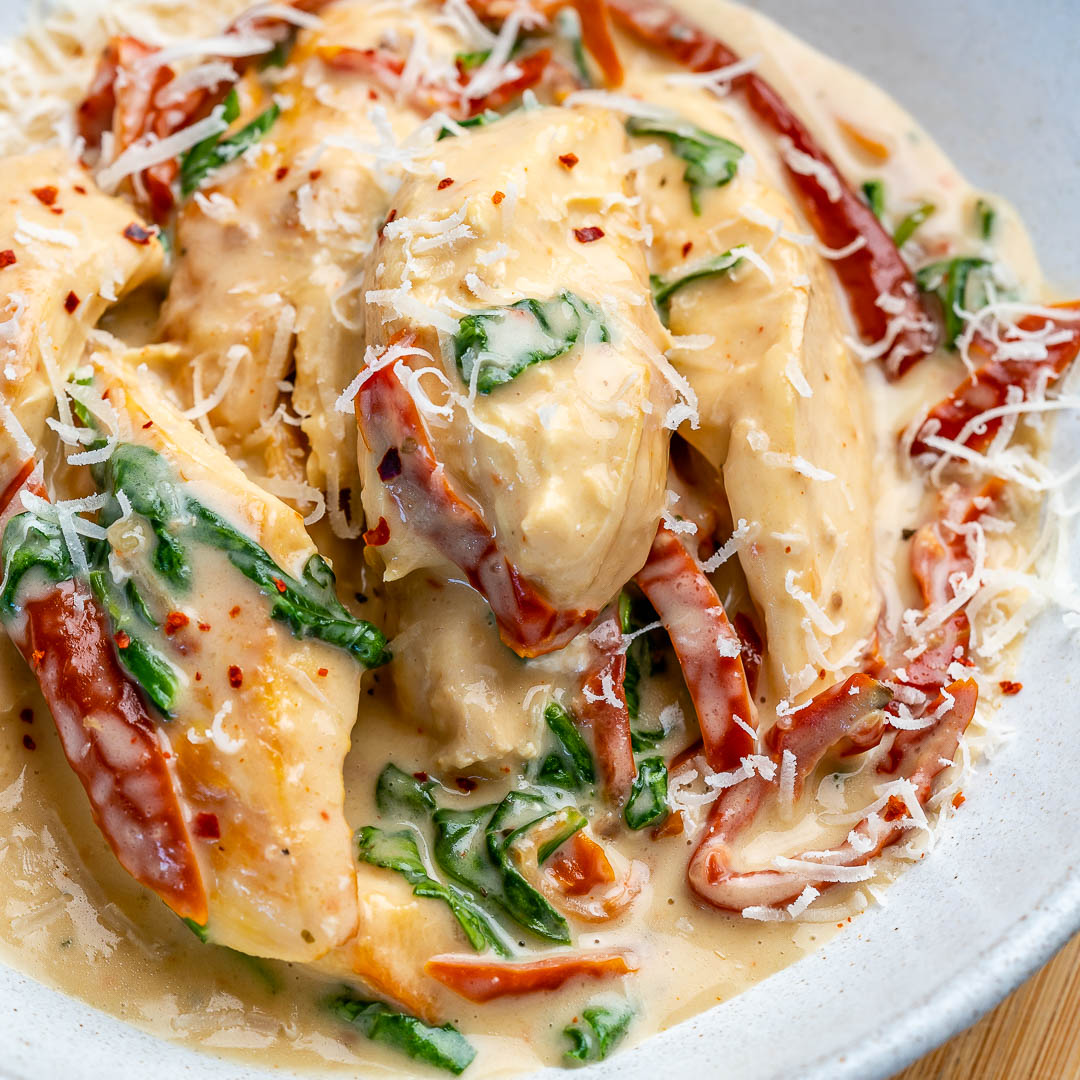 This tasty Crockpot or Instant Pot Tuscan Chicken recipe is easily a staple for dinner with my family because it's so easy to put together and tastes incredible! The creamy parmesan sauce paired with chicken, spinach, and sun-dried tomatoes makes for a flavorful comfort meal rich in protein, potassium, and iron.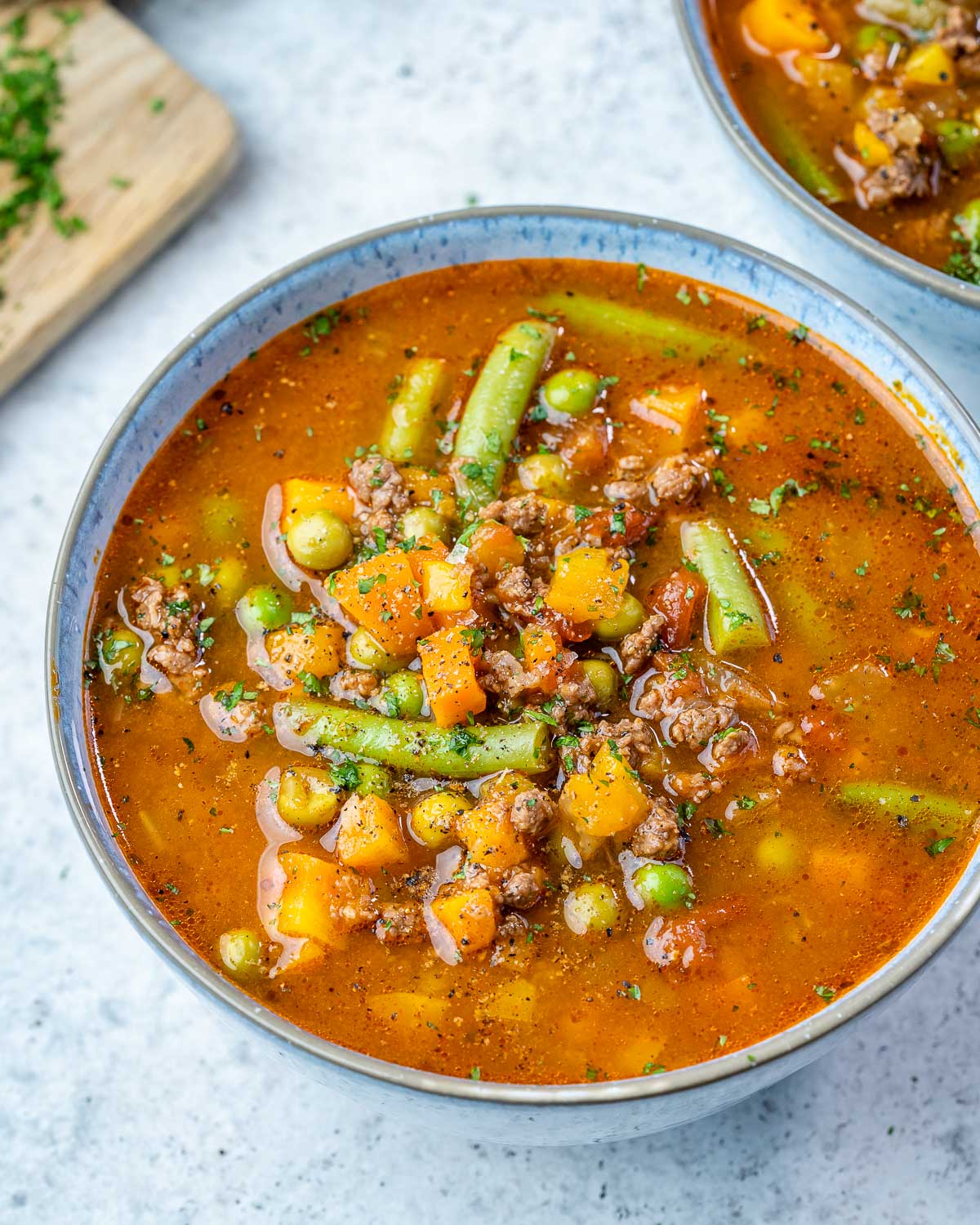 If you're looking for an inexpensive, hearty, and healthy meal, you must try this beef veggie soup! It is the perfect low-maintenance meal for those busy and chilly winter days. Full of rich flavor and valuable nutrients, this beef stew will warm you up from the inside out!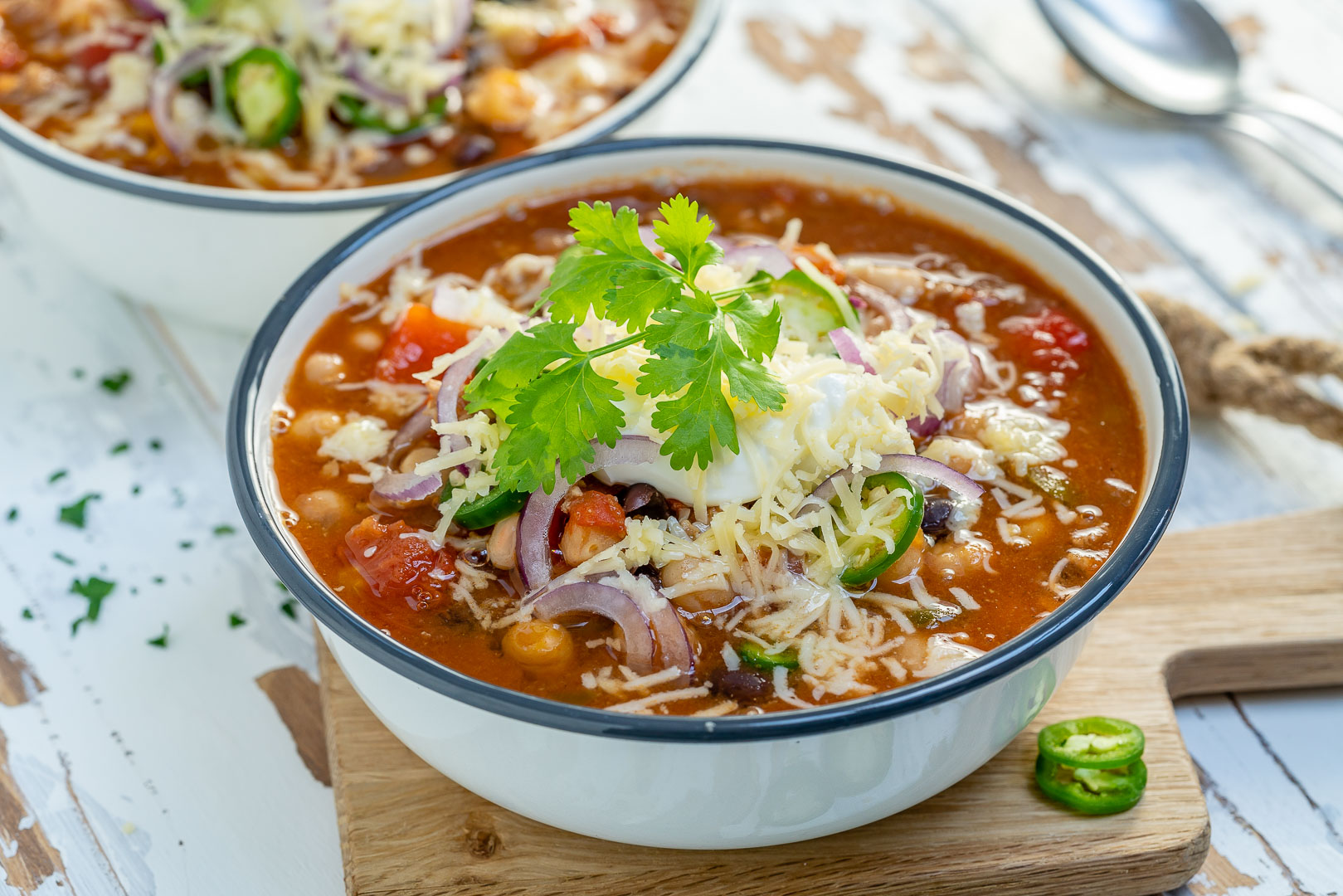 Turkey Chili is a wonderful and healthier alternative to beef chili that is just as filling and flavorful – you have got to give this recipe a try! Perfectly spiced and packed with protein and fiber, this dish will surely be a hit with your family or guests!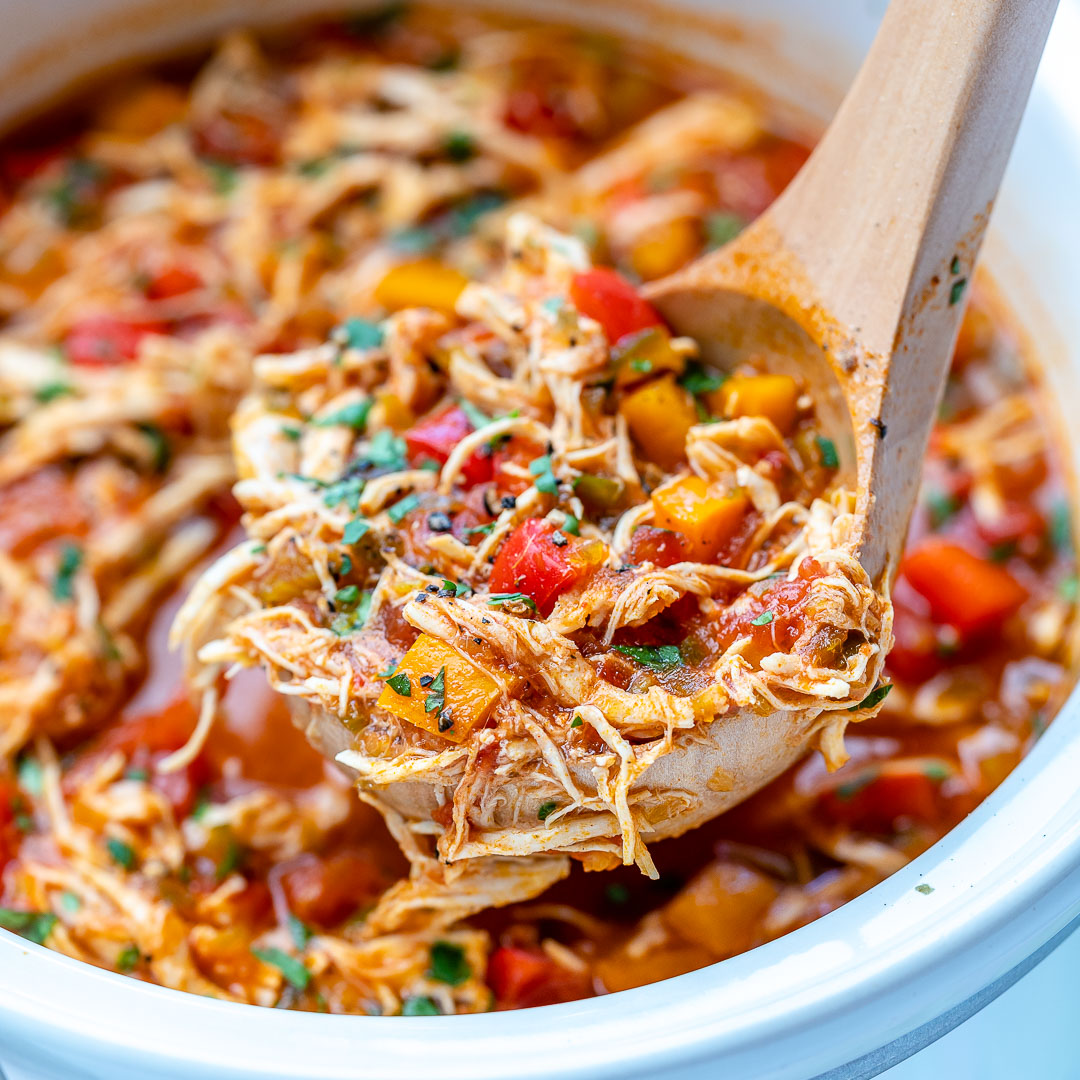 This chicken tortilla soup is a delicious mix of spicy broth, tender chicken, lime, and green chilies that I can't seem to resist! I end up making this soup all year round because of how often I find myself craving its flavor (so, it's a good thing it is so simple to put together)!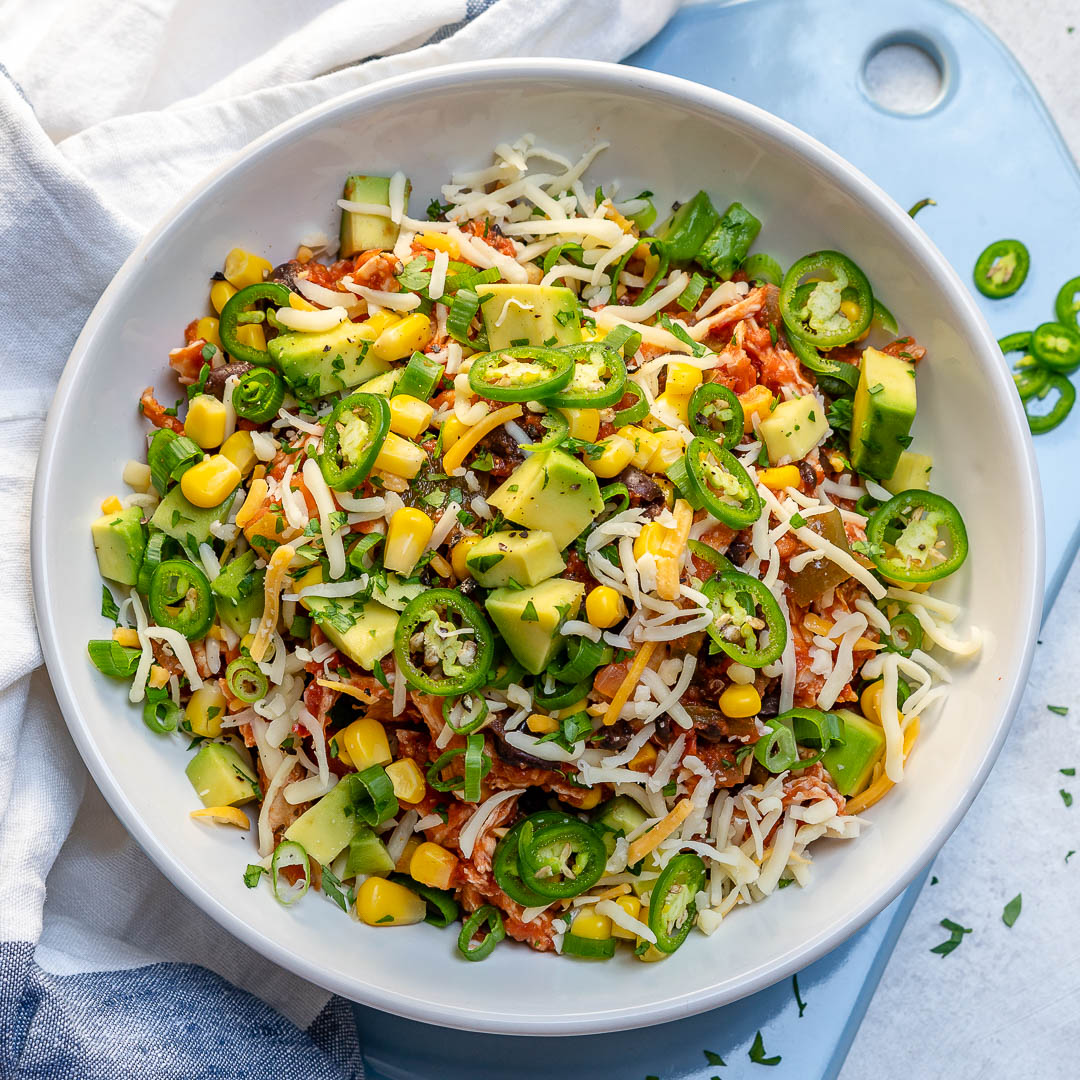 These clean-eating Mexican chicken bowls are a go-to recipe because it's easily customizable, delicious, and simple to make. The chicken is perfect for serving a crowd or making at the beginning of the week as meal prep. If you have a lot of people to feed, go ahead and double the recipe! Everyone will love it!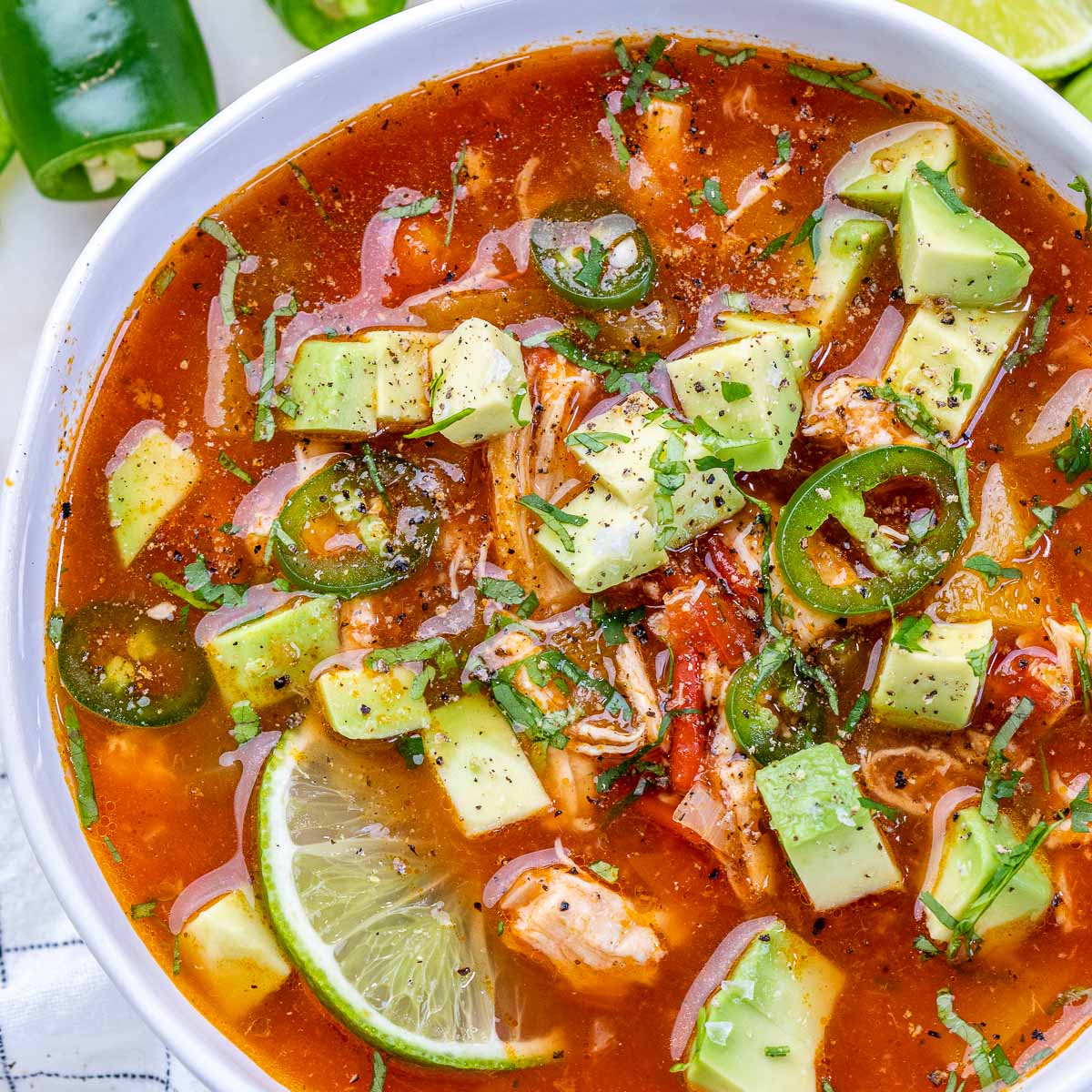 You can never save enough soup recipes for when that winter cold inevitably strikes – this chicken & lime soup always seems to make me feel better when I'm feeling unwell! The spice helps to open up the sinuses, while the nutrient-rich broth is soothing and nourishes the soul. This soup is light enough to make all year round – try it the next time you're craving something sour, spicy, and salty!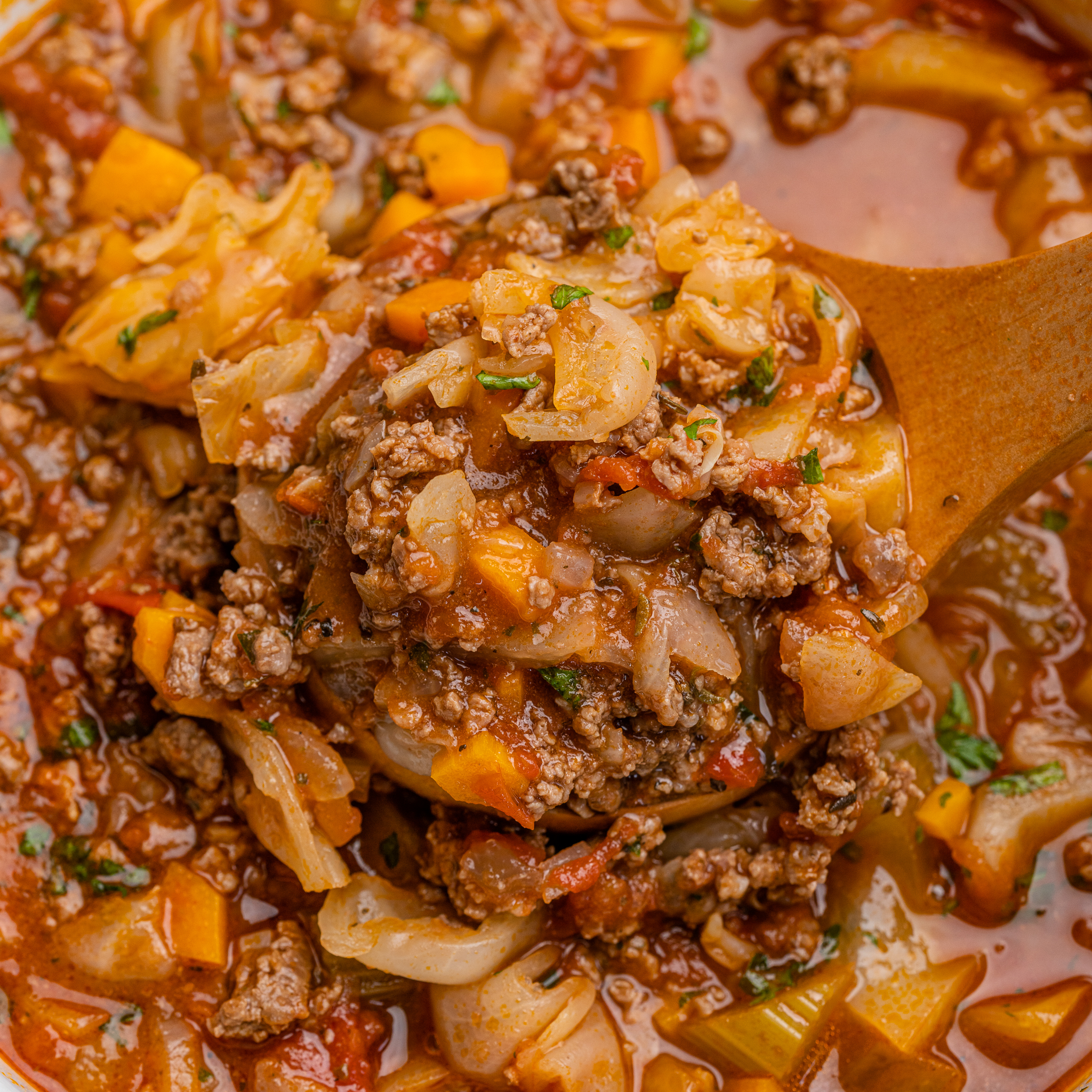 Filled with delicious tender beef, nutritious veggies, and herbs, this soup is sure to satisfy you on those cold winter nights! Not only is cabbage an economical vegetable with a great bang for your buck, but it is also a highly nutritious powerhouse. Cabbage has anti-inflammatory properties, lowers blood pressure, and helps detoxify, making it an invaluable vegetable to add to your diet this season!
There is no winter that passes when I don't make a heaping serving of this butternut squash soup–I consider it one of my favorite seasonal traditions! Butternut squash reduces inflammation, helps to maintain a healthy gut microbiome, and is excellent for collagen production, which helps build bone mass and maintain healthy skin! You need to give this soup a try!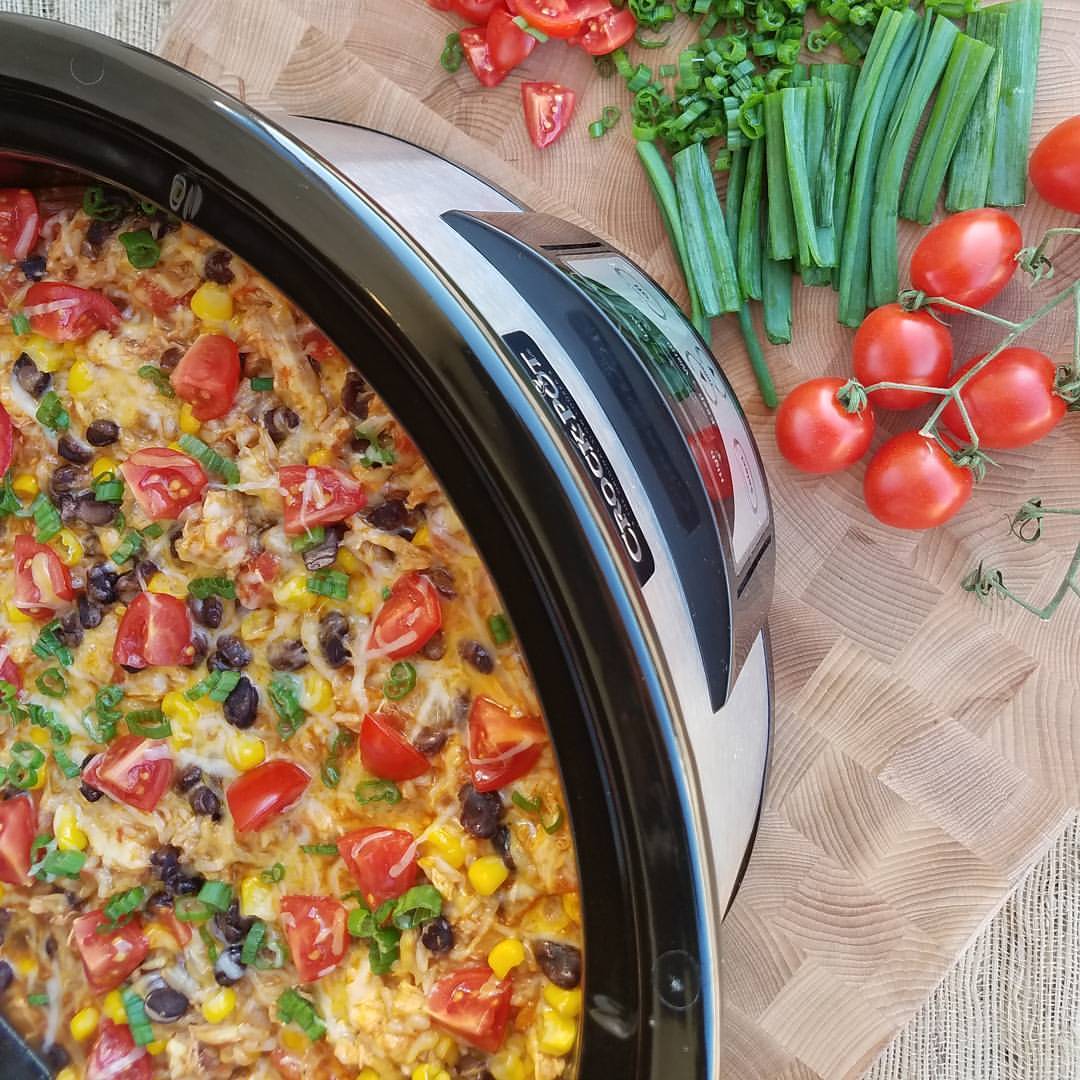 Burrito bowls can be addictive, and I never turn away a new way to try them! Here is a simple recipe to help you make them effortlessly at home using your handy-dandy Crockpot. This recipe is perfect for meal prep and entertaining guests at potluck events!
Chicken and potatoes are a true match made in heaven! This wholesome chicken dinner is simple to prep in a single pot (no extra dishes!) – just toss everything together, push the button, and you'll have a delectable comfort meal! So easy and so delicious!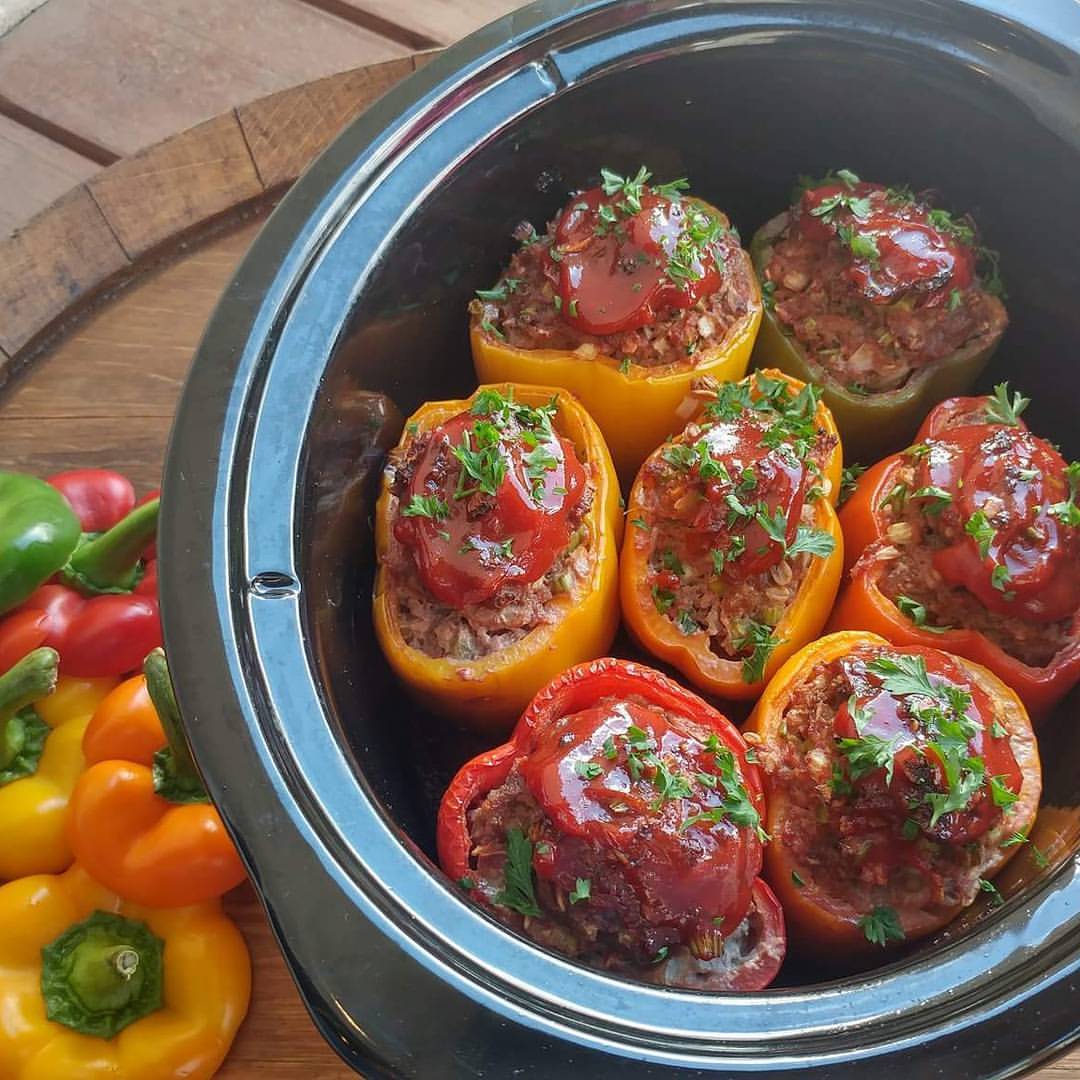 Where are my meatloaf lovers? This healthy rendition of a meatloaf recipe is crockpot friendly and super easy to throw together. This is easily one of my favorite clean comfort food dinners! The best part is these can be made ahead and quickly frozen for future meal prep. You know you'll have to try them!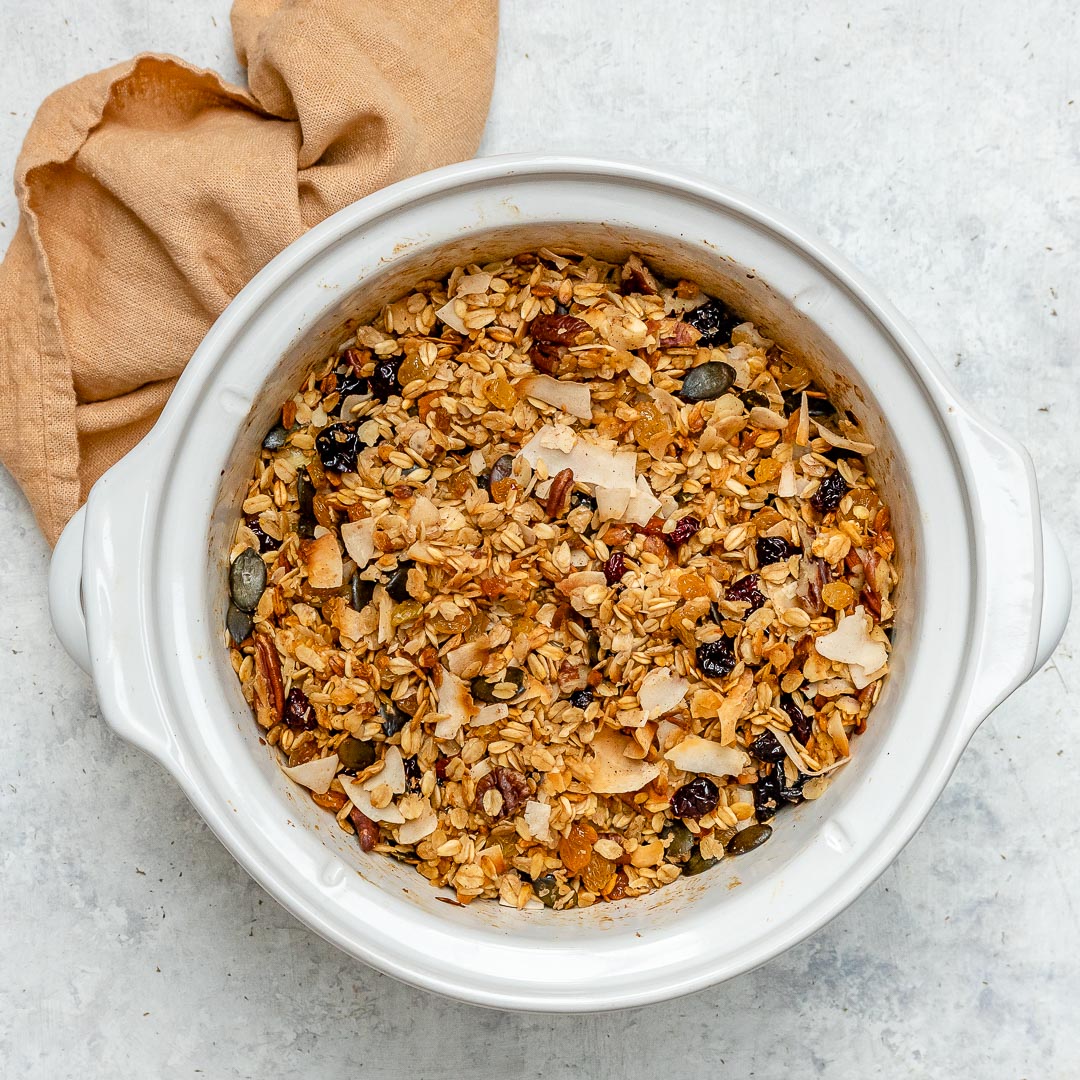 I'm a big fan of adding some crunch of granola to the top of my yogurt and oatmeal bowls, but store-bought granola is often super high in calories due to added sugars, fats, and unwanted preservatives. So, why not try making homemade slow-cooker granola? All you need is to toss the ingredients into the pot and let it do its magic– your house will smell amazing, and you'll be stocked with delicious, fresh, and healthy granola that will last you up to two months!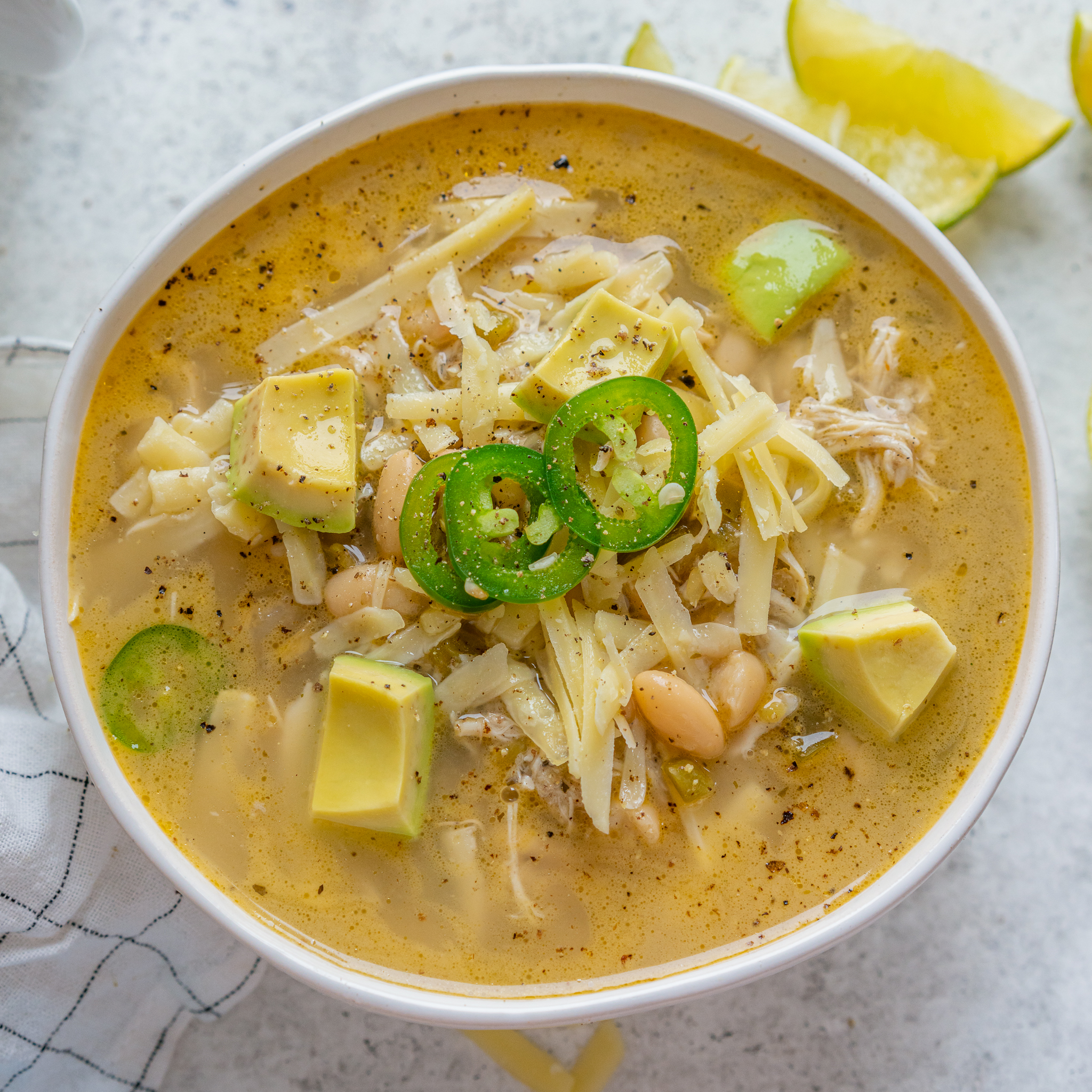 Searching for a hearty, nutritious, inexpensive, and delicious meal for those cold wintery nights? Look no further because this white chicken chili is one of my favorites! I love to double and even triple the batch because this chili only gets tastier the longer it marinates.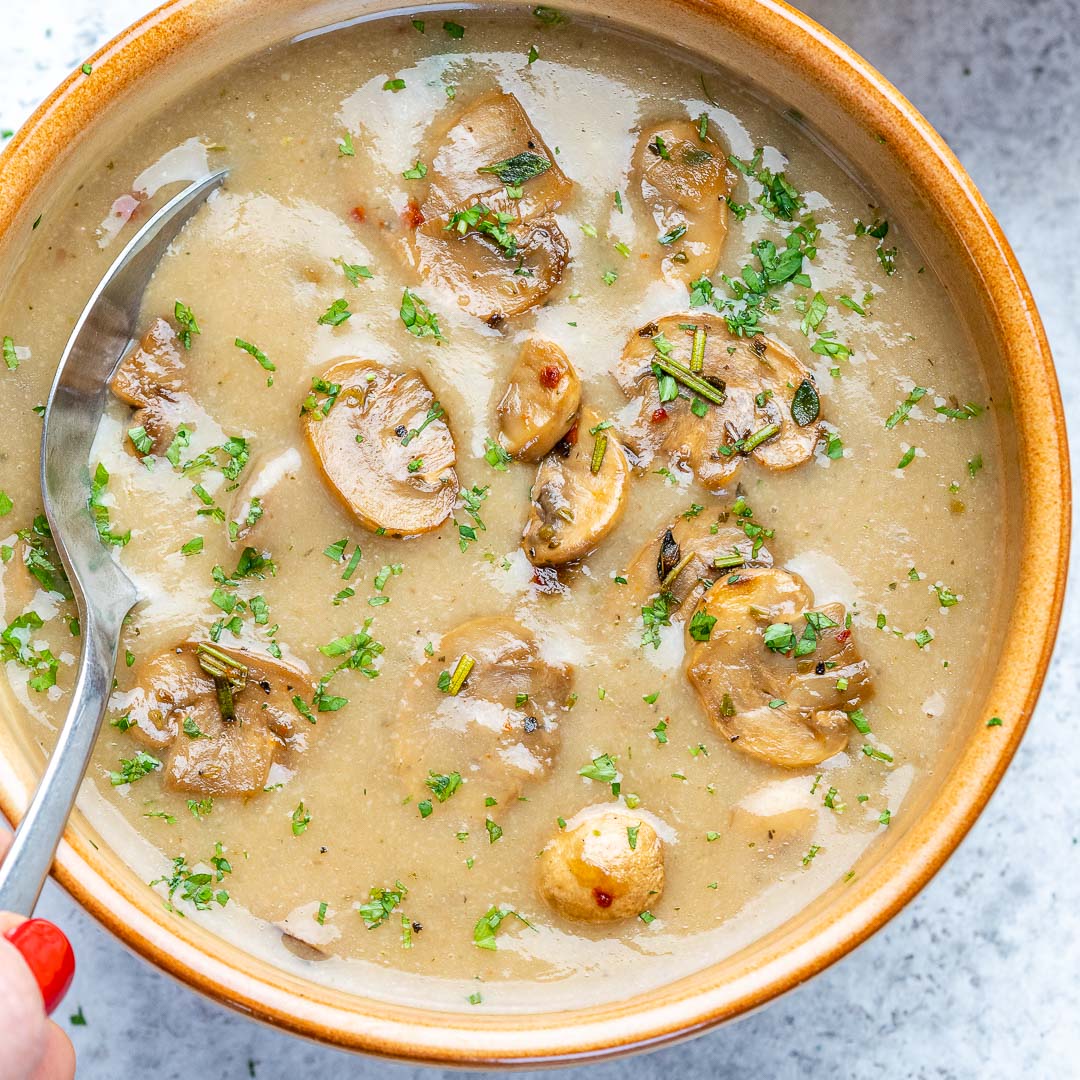 Making this soup should be no "truffle" at all! It's so delightfully delicious and perfect for the season! Mushrooms are low in calories, immunity boosting, anti-inflammatory, and an excellent source of protein and fiber. Add more mushrooms to your diet using this simple, low-maintenance slow cooker soup!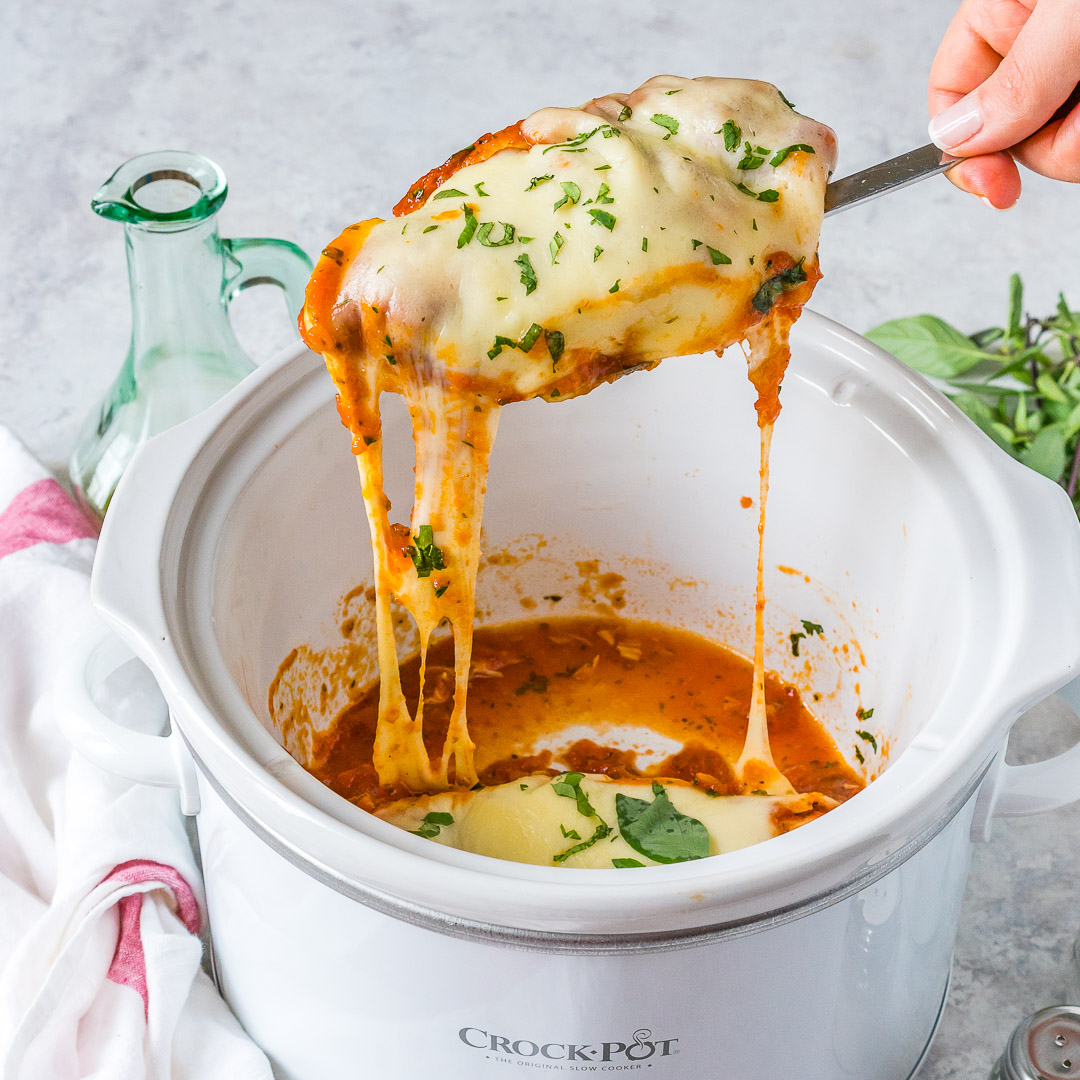 Crockpot Italian Chicken– but make it melty! Who doesn't love chicken parm? Try your hand at this simple recipe that you can prepare ahead in the morning to be ready to go for dinner after work! This is a go-to for those busy work weeks when you just want to come home to a comforting dish. So yummy and so easy to make!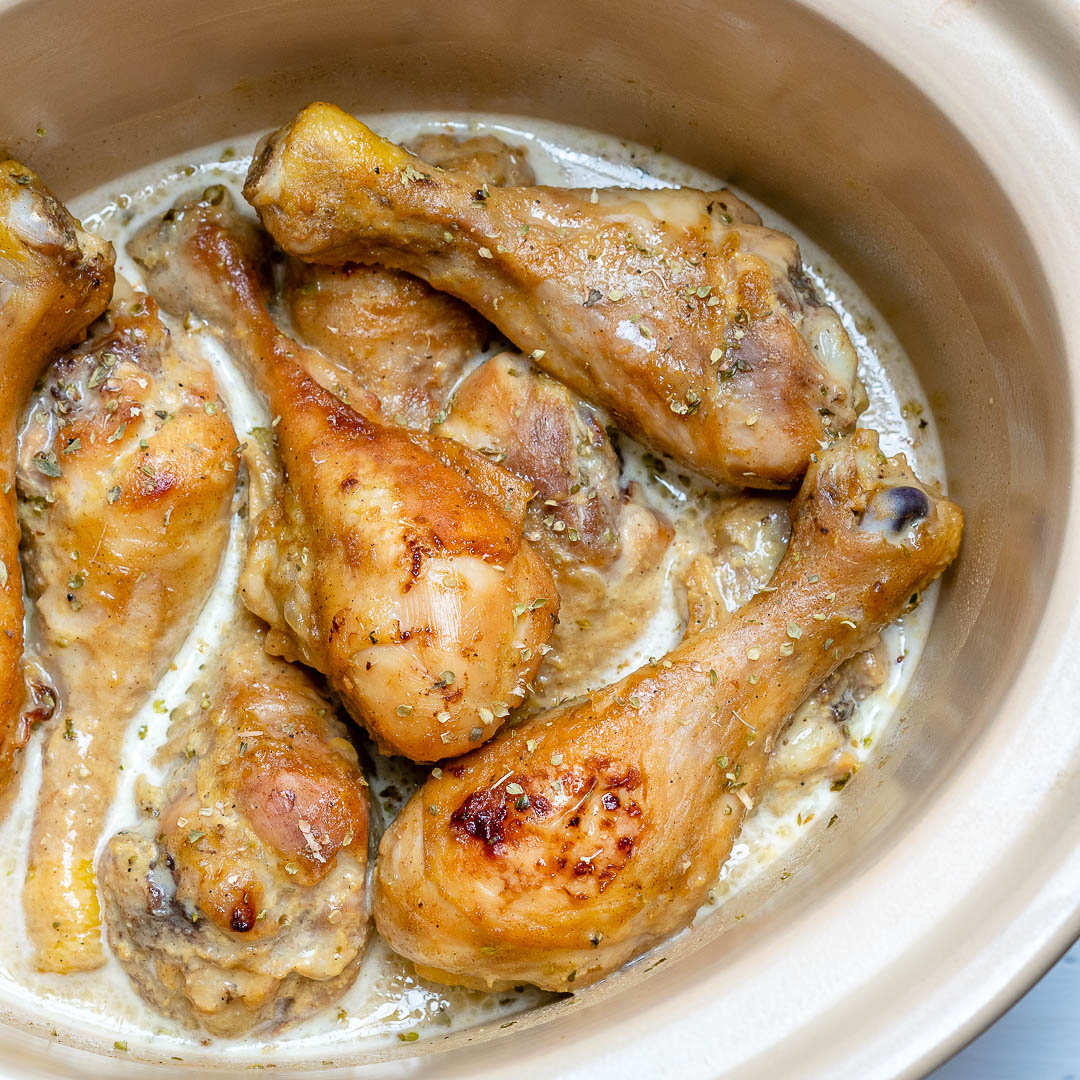 Our entire family loves these, and the kids can't get enough–these maple mustard chicken drumsticks are highly requested weekly in our household. Thankfully, I don't mind because they could not be easier! I seriously could not believe how simple it is to make these! I make them all the time for whenever we have company over and as dinner for busy weeknights.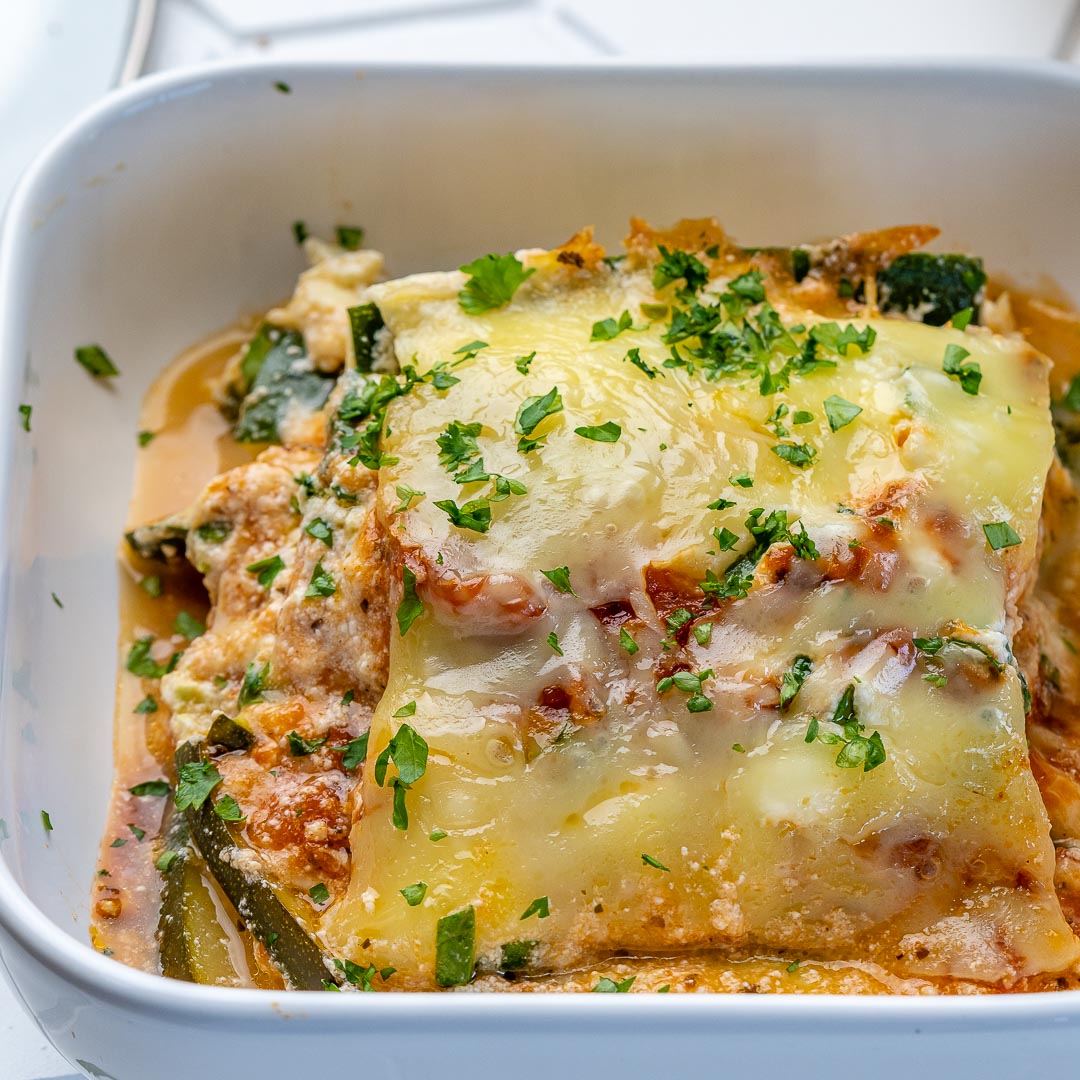 Did you know you could make lasagna in the slow cooker? There is no need to pre-cook the noodles, you add them raw, and they cook up perfectly tender in the slow cooker! This recipe is super convenient for easy make-ahead meals. Not to mention, the zucchini is rich in potassium, B vitamins, fiber, and antioxidants!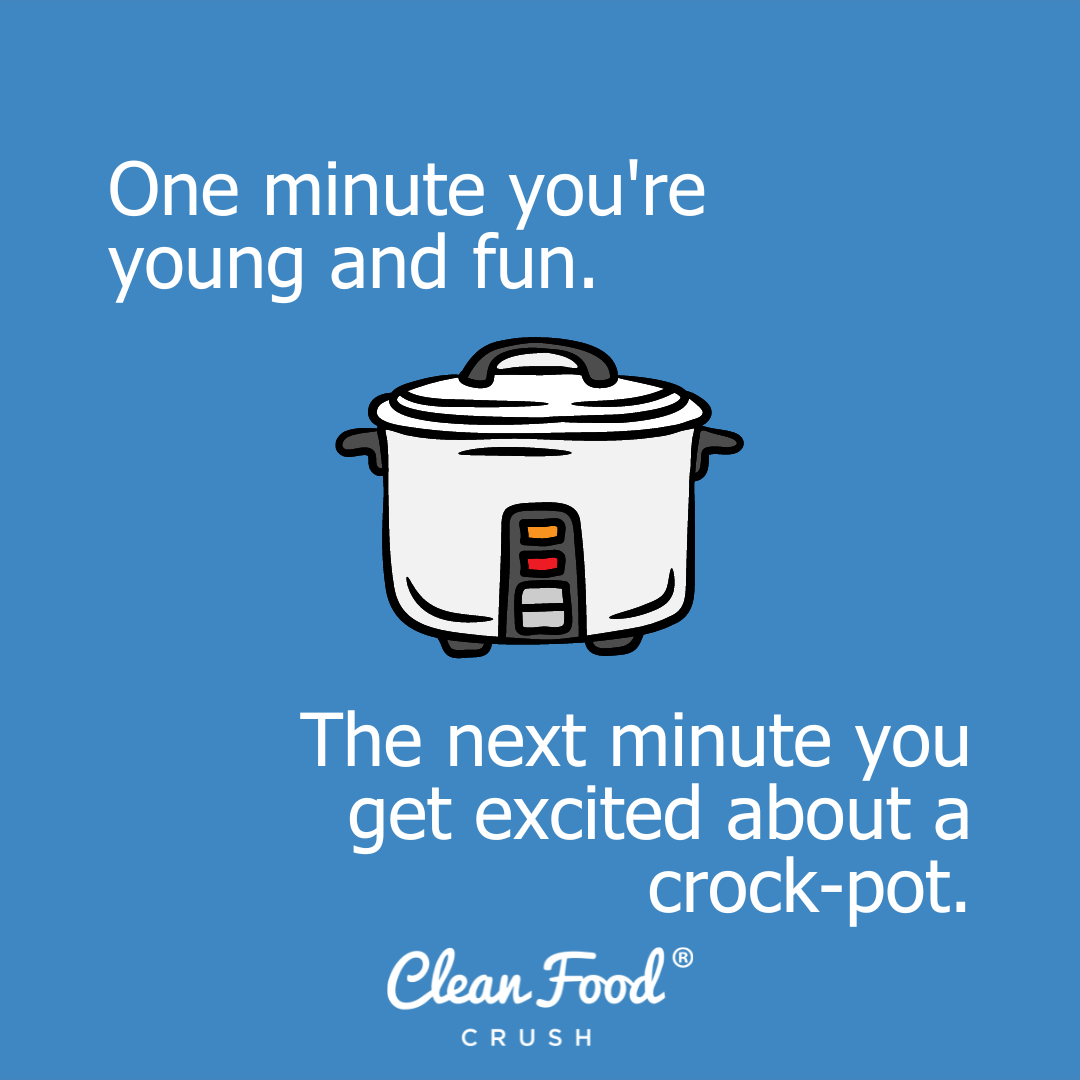 There are few things more satisfying than coming home to the aroma of your favorite comfort food slowly cooking itself to perfection.
Cooking with the Crockpot or slow cooker may take longer, but it ultimately will save you time and energy with food preparation! It's just a matter of throwing ingredients into the pot, turning it on, kicking your feet up, and relaxing until your dinner is ready. You can easily leave the pot on all day while you're at work, school, or running errands, and there will be a warm dinner waiting for you.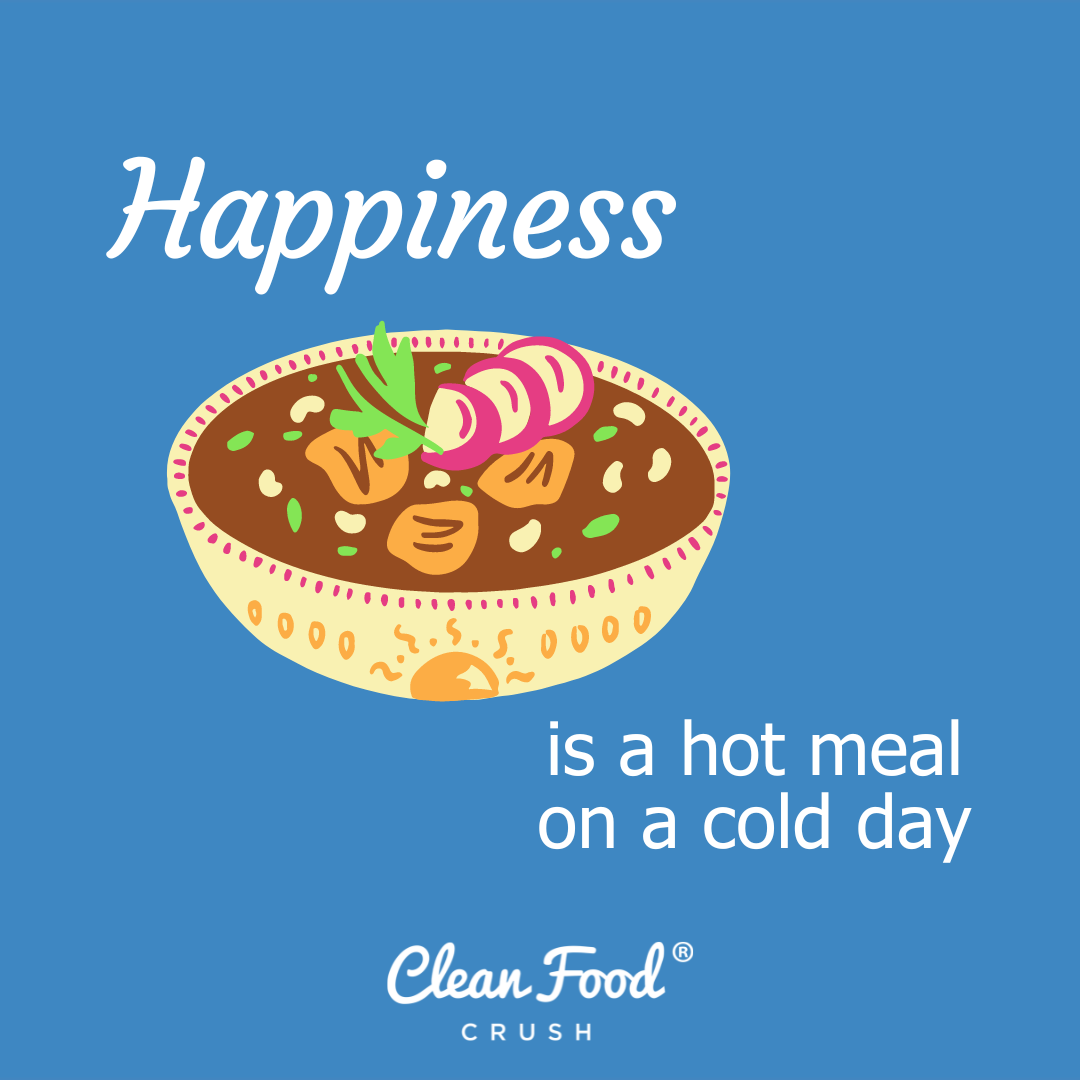 The above collection of my favorite comfort food recipes is the perfect reason to break out your slow cooker!
Comment below which recipes are your favorite, and let us know what comfort meal you turn to in the colder months!
❤️ Rachel
PS… Don't Forget…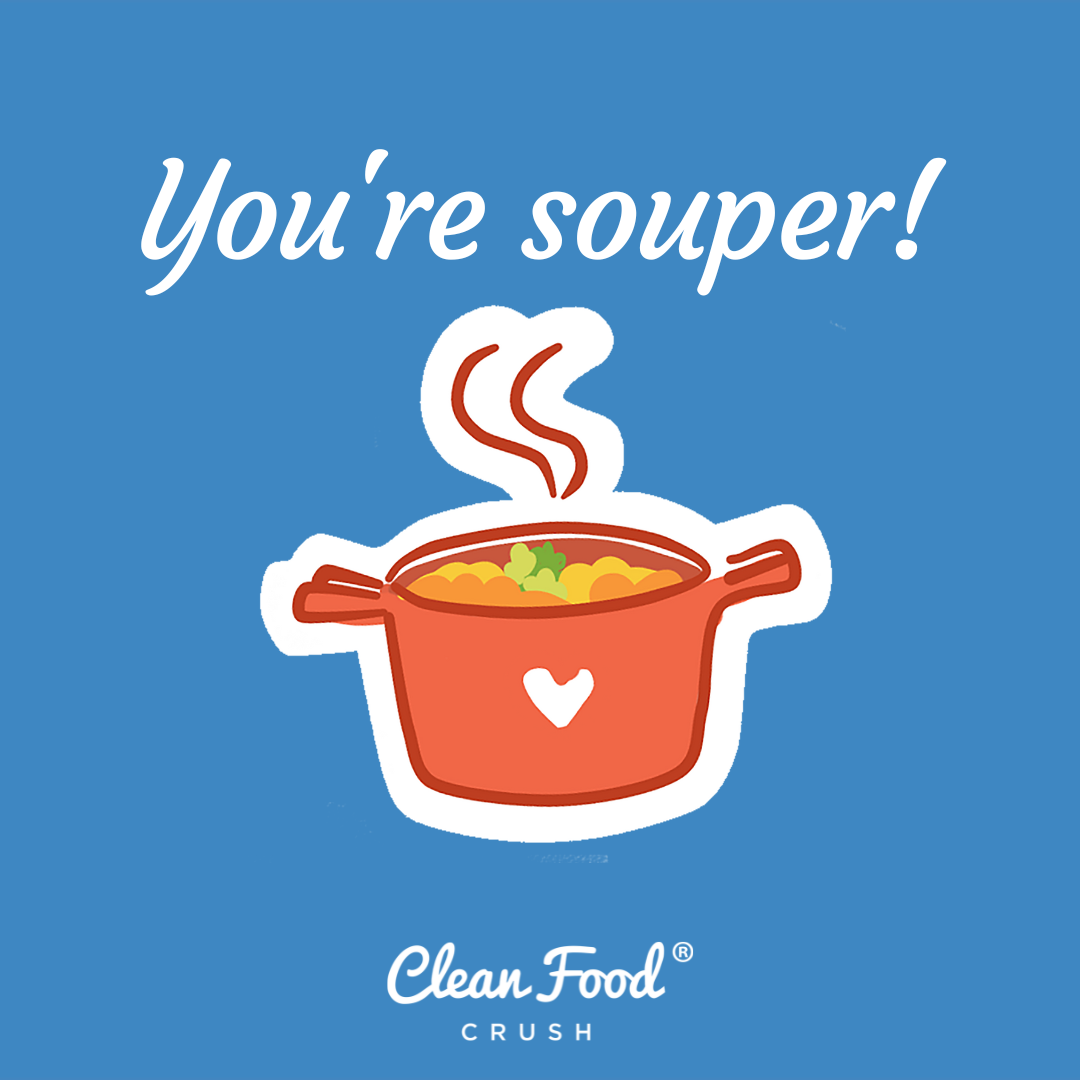 Leave a Comment Below:
Related Posts :
..