12

May, 23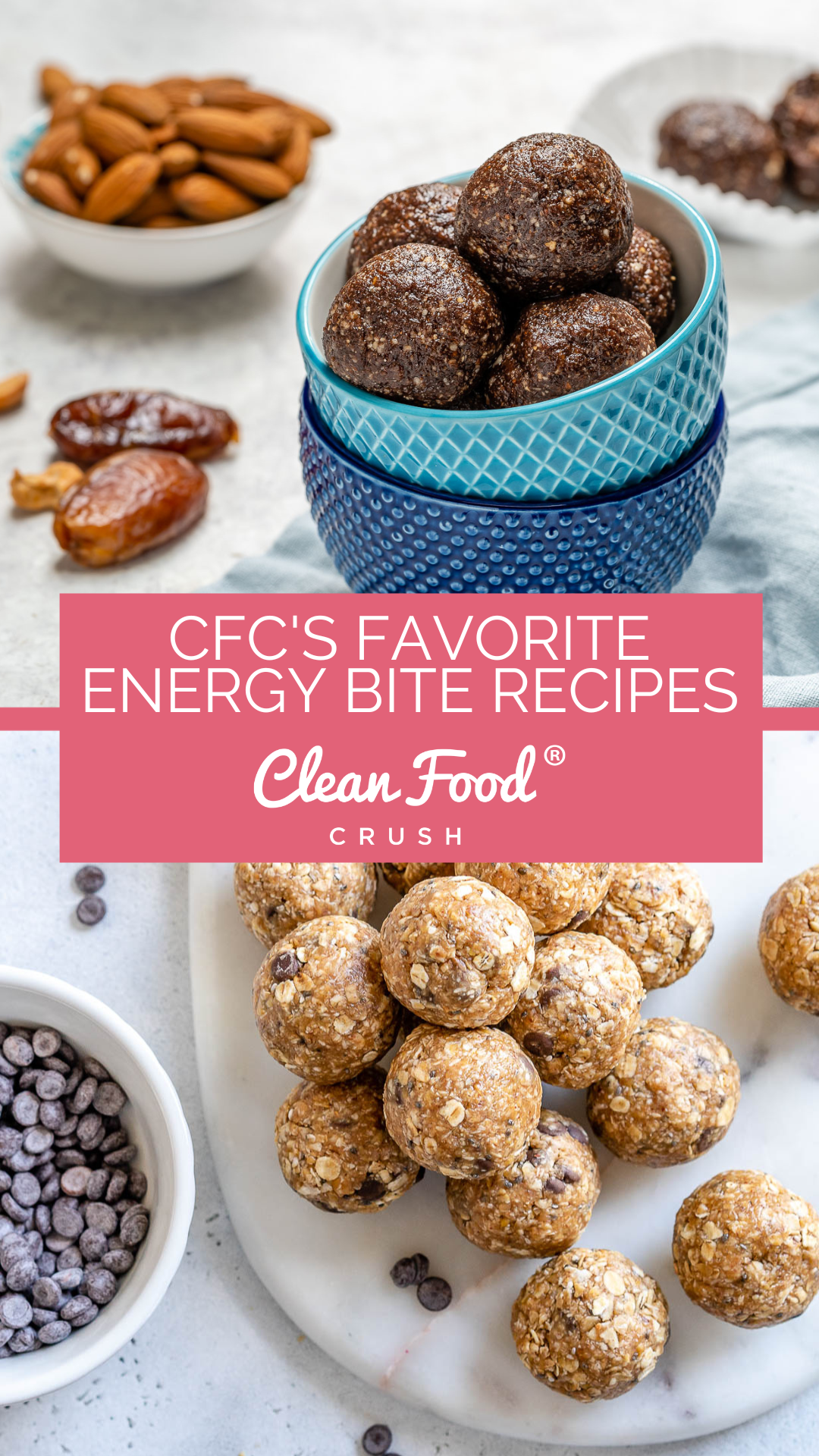 Energy bites, or energy balls, whatever you'd like to call them, are a wonderful, quick, and easy snack to have available!
As the name suggests – these are an

excellent

pre or post-workout snack, treat, or speedy breakfast if you need an energy boost. 
There are SEVERAL reasons to try these little treats, not least of which is how simple they are!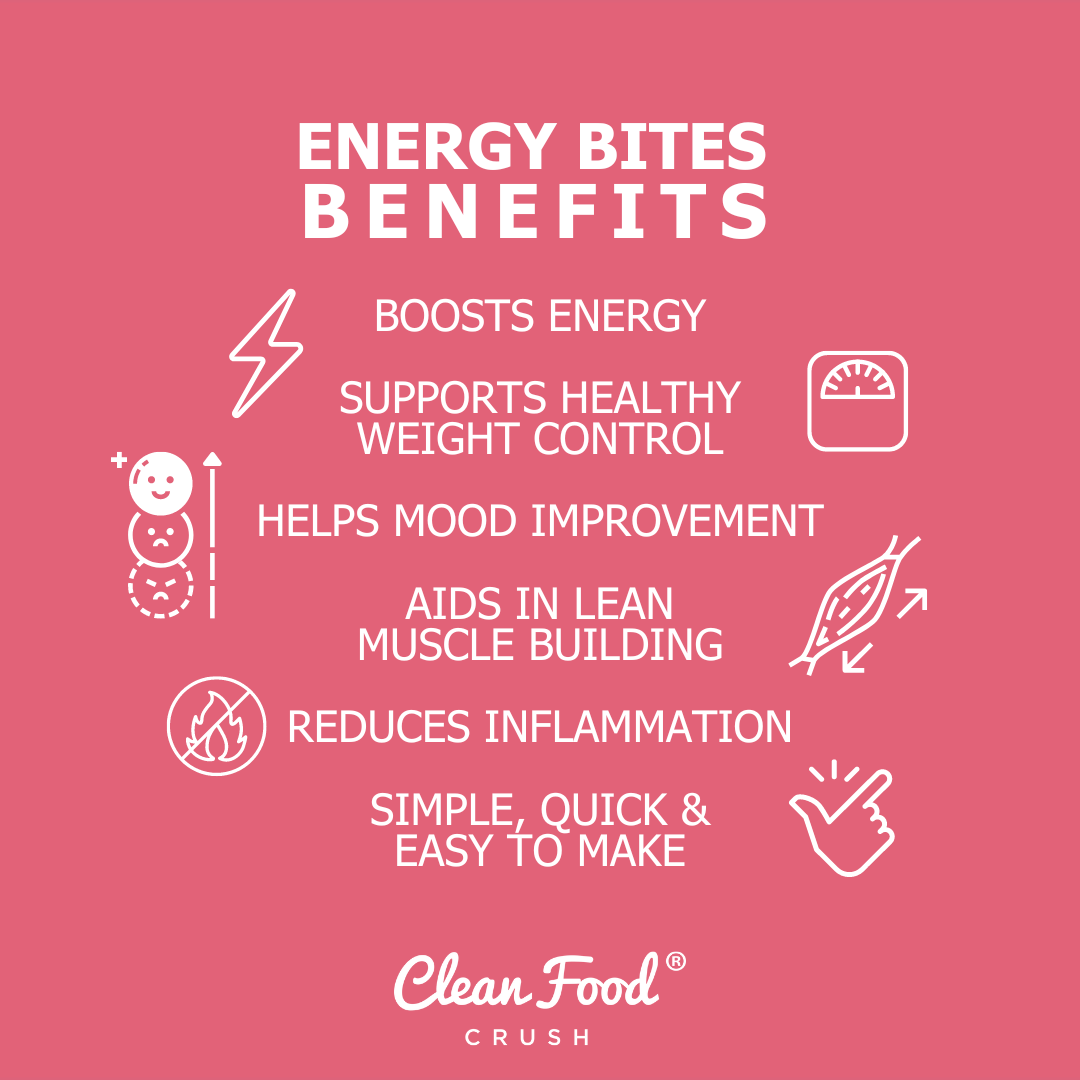 Have your kids help so they feel more involved in making their food.
Also, energy bites are versatile, so you can get creative to make unique energy balls catered to your family's taste buds.
Each recipe below has a fantastic combination of protein, healthy carbs and fats, and fiber, and several have even more nutrients thanks to additional ingredients such as pumpkin, turmeric, and blueberries.
So, the health benefits vary, but you can pretty much count on energy balls (made with good ingredients like these) to support healthy weight control, mood improvement, lean muscle building, reduce inflammation, and more. 
I always try to have different energy bites in the fridge and freezer in sealed containers for easy access!
Here Are Thirteen Of Our Favorite Recipes:

There are endless ways to satisfy your sweet tooth, including several recipes on this list.
These blissful chocolatey brownie bites are especially great because they taste almost exactly like brownies but have MUCH more nutritional value than the typical dessert!

These bites take a favorite, classic combination (PB & J) and turn it into something new and delicious.
Your kids are going to

LOVE

these (so are you!) And you can make the recipe your own by choosing your favorite nut butter.

These naturally sweet protein balls are super satisfying! You can make these year-round, but my favorite time to enjoy them is the Holiday season, thanks to the cranberries.
Also, fun fact: cranberries are

considered a superfood

because they're rich in antioxidants, help prevent UTIs, support heart health, and can protect against certain illnesses.

These are my favorite in the Spring and Summer months because they're super refreshing!
They're also an EXCELLENT nutrient-packed treat for children and growing teenagers, so prepare a few to store in the kitchen, and you can grab them as an after-school snack or to keep your energy up in the

summer heat

!

Get creative when you make these, and use a different nut each time.
Replace the walnuts with cashews, almonds, or my favorite: pecans! 

You can use cocoa OR cacao in this recipe, but the two are processed differently.
Cacao is higher in protein, fiber, magnesium, and iron than cocoa, but you can use either!
If you want to read more about the differences,

check out this article

.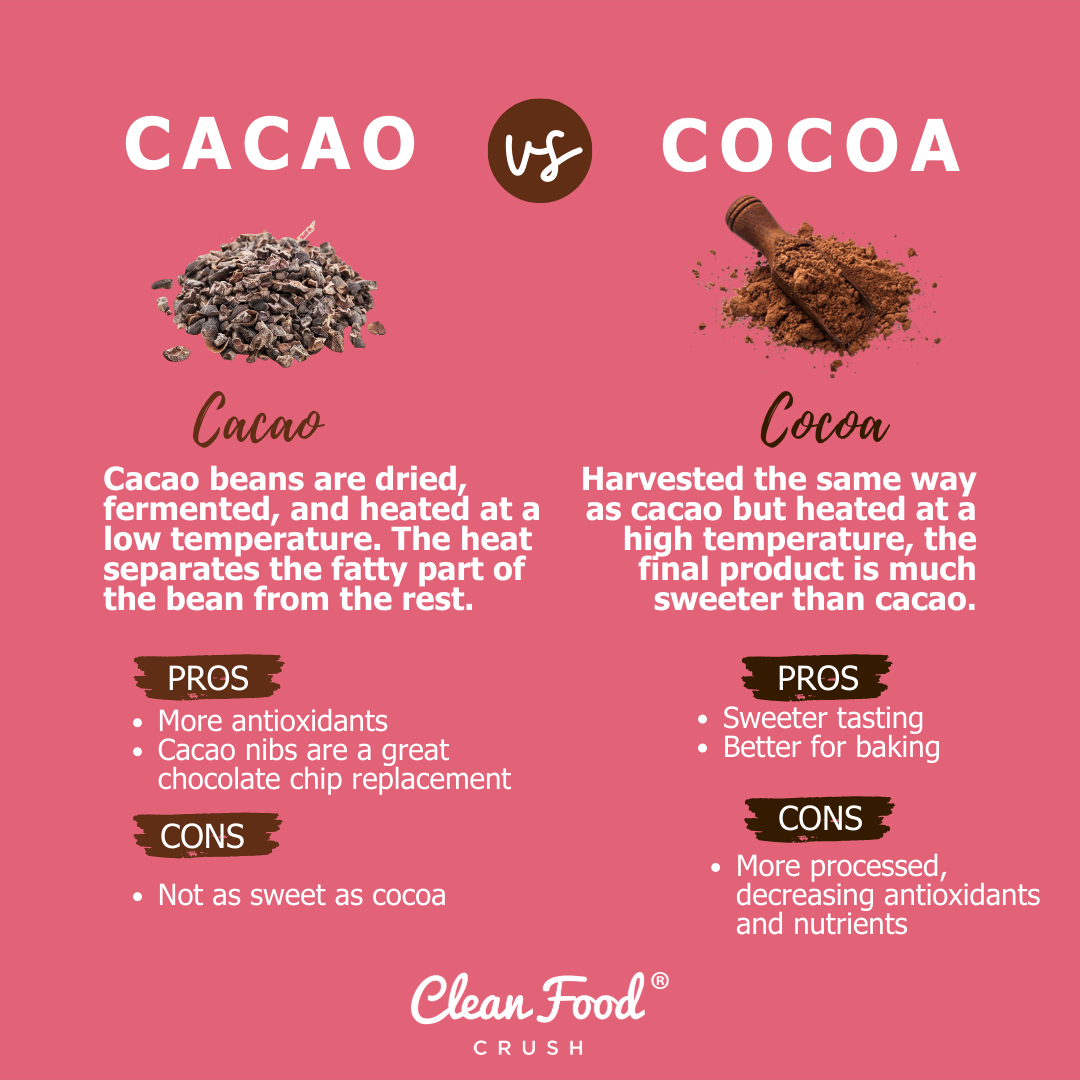 I'm a sucker for all things pumpkin, so these chocolate pumpkin balls are some of my favorites.
Pumpkin has many health benefits

, including boosting immunity, being low in calories, high in antioxidants, and a great source of vitamins C and E, iron, and folate!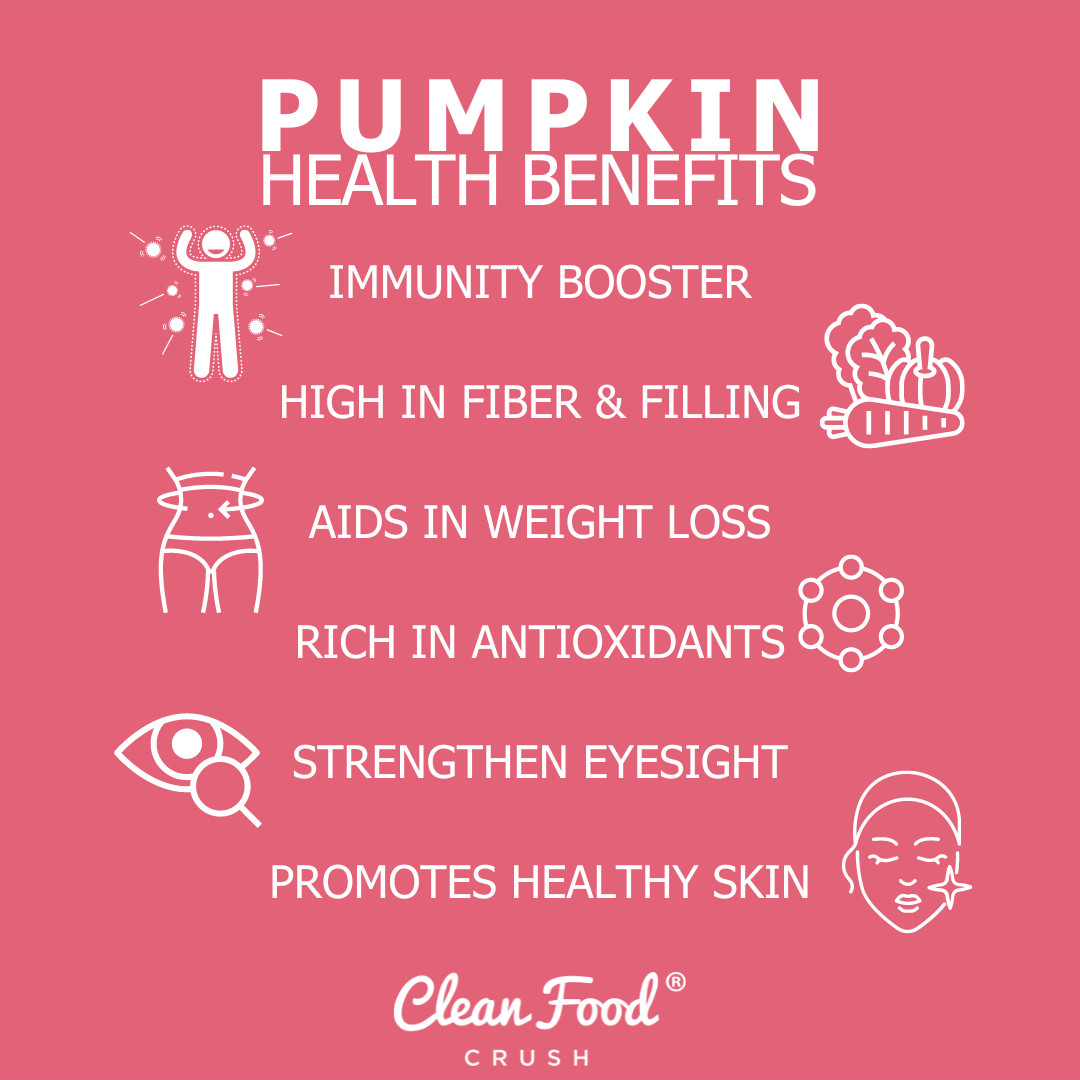 Double your batch when you make these energy balls because they'll be a HIT.
2 protein energy balls each day as a snack is a perfect serving size, so make plenty for everyone to enjoy this week! 

Another delicious berry and chocolate combination!
Raspberries are not only delicious, but they also provide plenty of potassium and are

essential

for heart health.

If you liked the other recipes on this list, then you'll love these too!
Cashews naturally contain healthy fat, protein, and antioxidants, so besides being a great healthy snack choice, this combination helps to manage cravings and help you feel satisfied.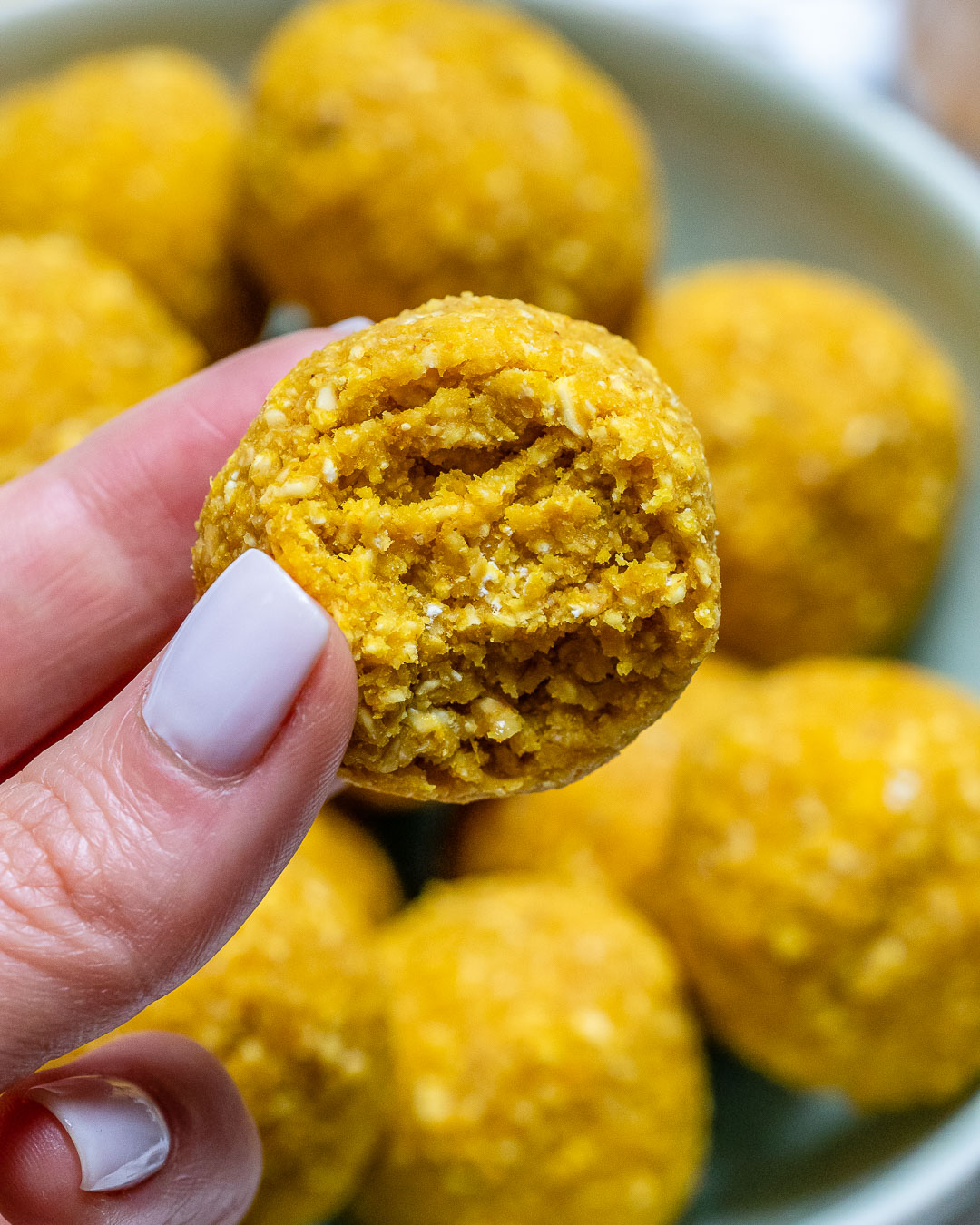 These little snack balls have a surprisingly sweet + savory + slightly peppery flavor that's really super tasty!
Thanks to the turmeric, lemon, and ginger, they're also POWERHOUSES of nutrients and antioxidants.
Among many other health benefits, turmeric helps reduce inflammation,

lemons

aid in weight management, and ginger

reduces depression

symptoms.

Double the pumpkin, mix it with some decadent dark chocolate, and treat yourself to these DIVINE energy bites!
The pumpkin seeds give them a satisfying crunch, and the rich chocolate pulls together the flavors. 

I wanted to finish off this list with another fantastic brownie bite recipe! If you're anything like me and love tasty brownies, you HAVE to try these. 
I hope you can try one of these energy bite recipes for anything from a morning energy boost, something to get you through a challenging workout, a go-to snack to help satiate cravings and keep you satisfied until the next meal, or simply as a treat! 
I love all of these, and I think you'll find one (or several) that you like too, but remember that you don't have to follow the recipes EXACTLY.
Have a little fun and experiment until you discover the perfect combination for you and your family.
Let me know your favorite flavor of energy bites in the comments below!
Leave a Comment Below:
Related Posts :
..