15

Aug, 19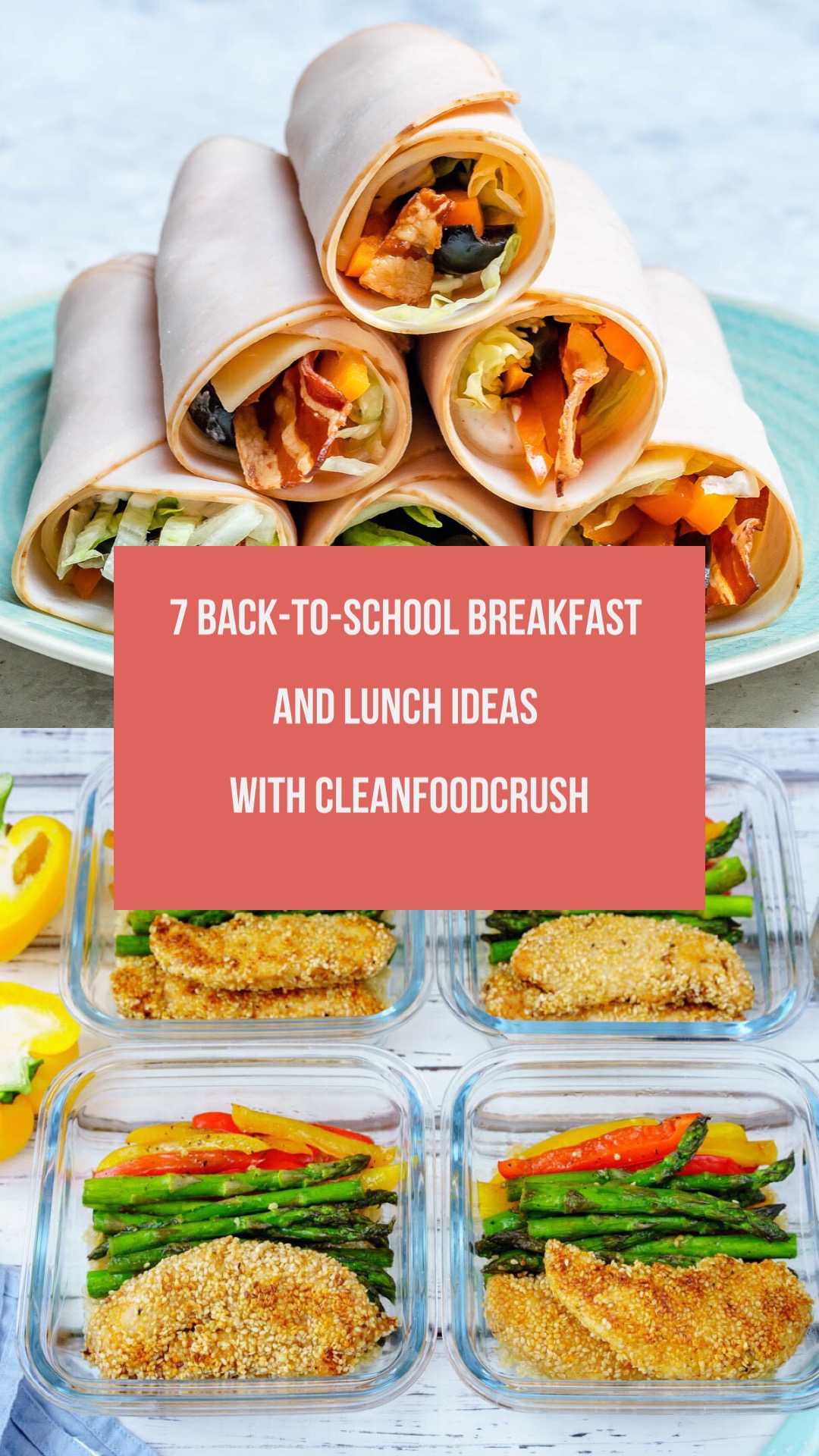 We're entering the back-to-school rush and it's time to get meal prepping!
Planning ahead and spending some time doing food-prep is a serious game-changer.
If your goal is to help your family Eat Clean and feel amazing, you're gonna LOVE these 7 recipes for breakfast and lunch.
These are not only great for sending the kids off to school with but for YOU to take to work.
Well, it's back-to-school + back-to-routine time!
Use my ideas as inspiration, but make them your own, with YOUR favorite stuff.
2.

Meal Prep Bento Boxes 4 Ways.
Take a few minutes to assemble a few bento boxes today! Lunches-on-the-go 
Essential to staying out of the drive-thru during this BUSY time of year! 3. Back to School Fruity Bento Boxes.
She's got that whole back-to-school, the people we love need healthy snacks to-go, so let's keep the fridge stocked kinda 

#

vibe

4. Low Carb Sandwich Roll-Ups.
These are a great staple throughout the summer-time but they also make a good little snack for back-to-school time! 

5

. Overnight Oat Meal Prep Bowls.
EASY! No washing or chopping! Frozen fruit is often more economical as well. And finally, I LOVE the natural juicy syrup the fruit creates as it melts into the oats!6. Sesame Chicken Lunch Bowls 
Weekly Meal Prep because #Goals!  Make these to stay prepared and enjoy delicious, healthy food. 7. Chocolate Chip Cookie Dough Bites.
Add cookies into the daily mix = Because we all need some daily YUM!
I love to keep a batch of these in the fridge for the kids to snack on after school!
Let me know how you like these recipes and I hope you have an AMAZING start to a new season.
❤Rachel
Leave a Comment Below:
Related Posts :
..