22

Sep, 16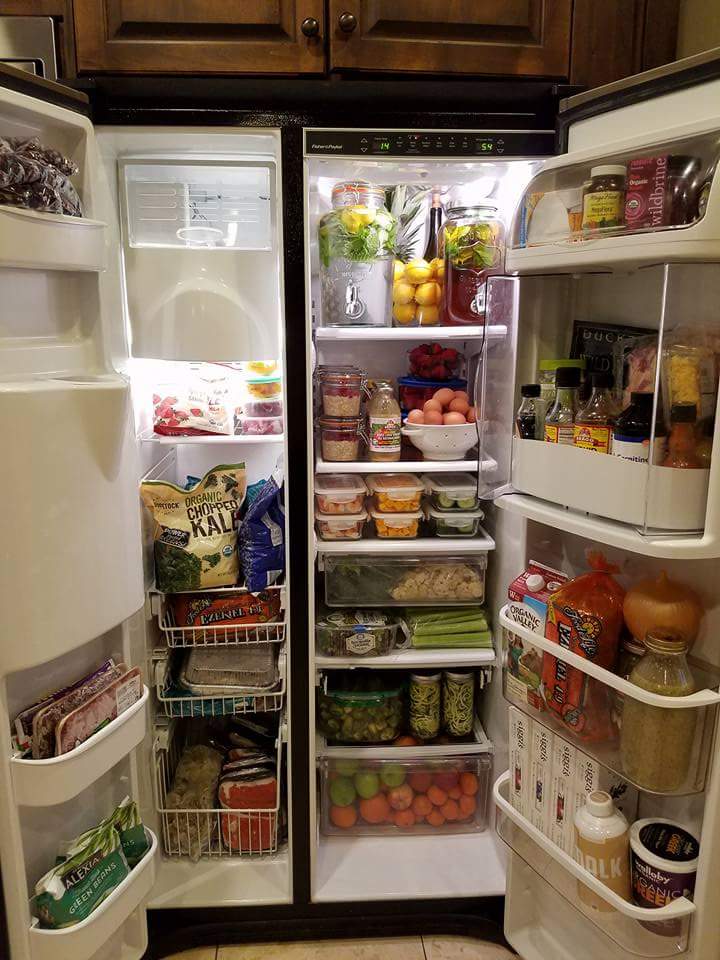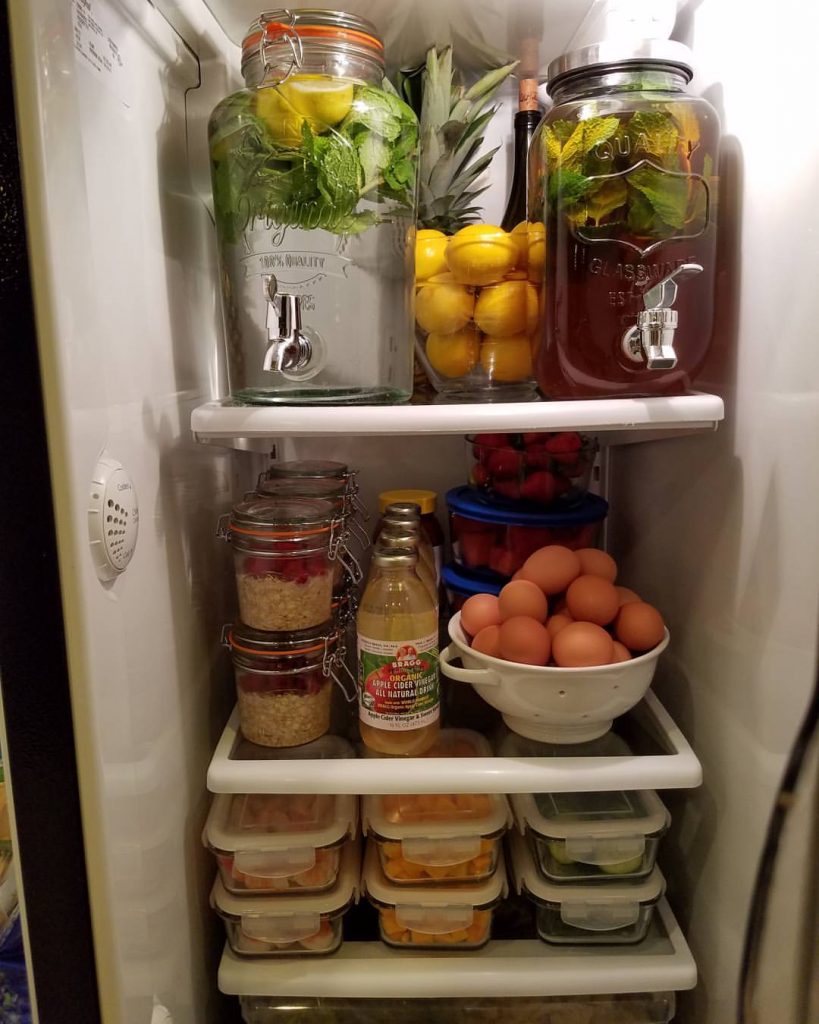 Food Prep & Fall Kitchen Clean-Up
Set-up for a SUCCESSFUL week!
✔
Drink dispensers:
Water + fresh lemon + mint
Home brewed green tea + fresh mint
( Glass jars – large is KILNER brand smaller jar is Pier 1 )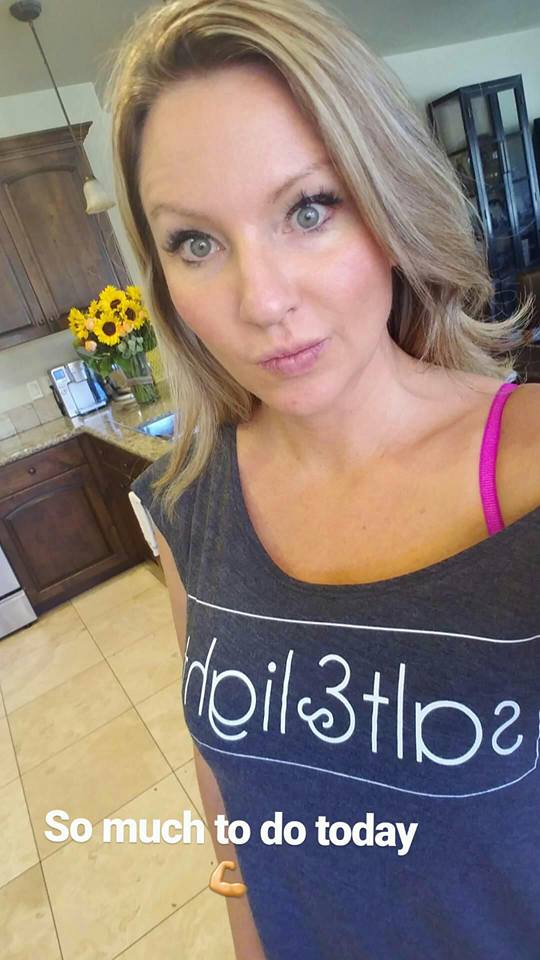 I had fallen off the food prepping routine for the past few weeks, due to a lot of travel for work. Inconsistency is a trap! lol.
Taking a few weeks off of something can make it HARD to get back on schedule. I'm super grateful to YOU, my blog readers for holding me accountable – and providing this platform where I MUST stay accountable, which gave me the push needed to dive back in!
We're all in this together. I hope this post serves as a bit of motivation to YOU. As always, the goal is not to become overwhelmed – just take an idea or two – make it YOUR own + continually make life simpler & healthier.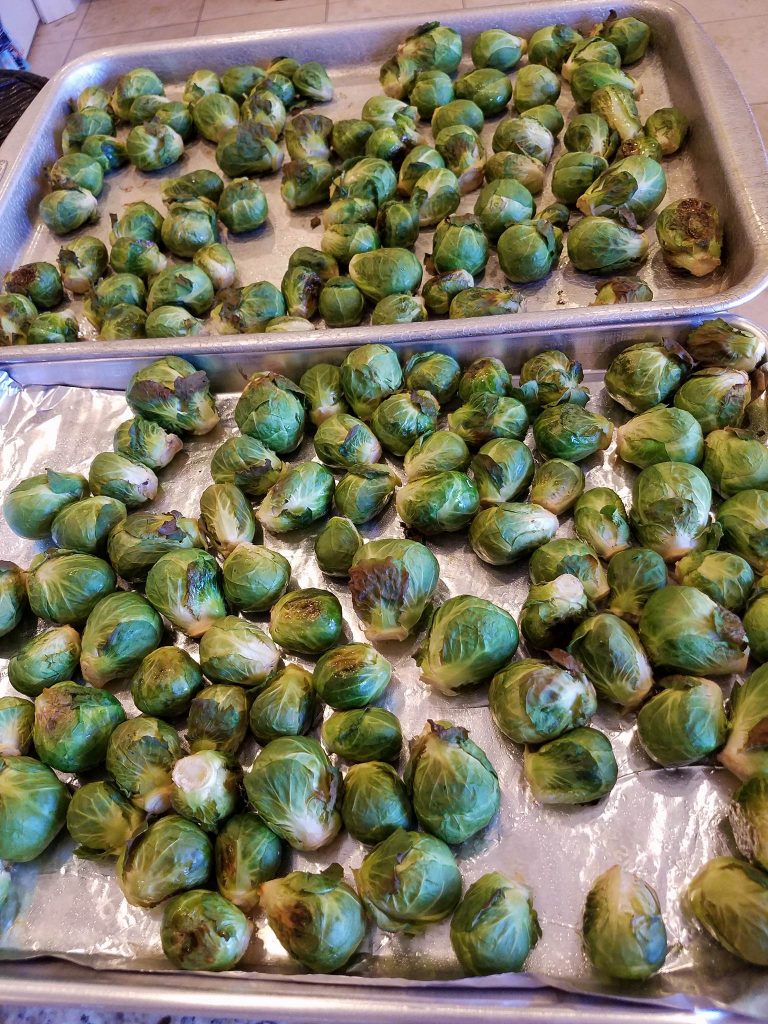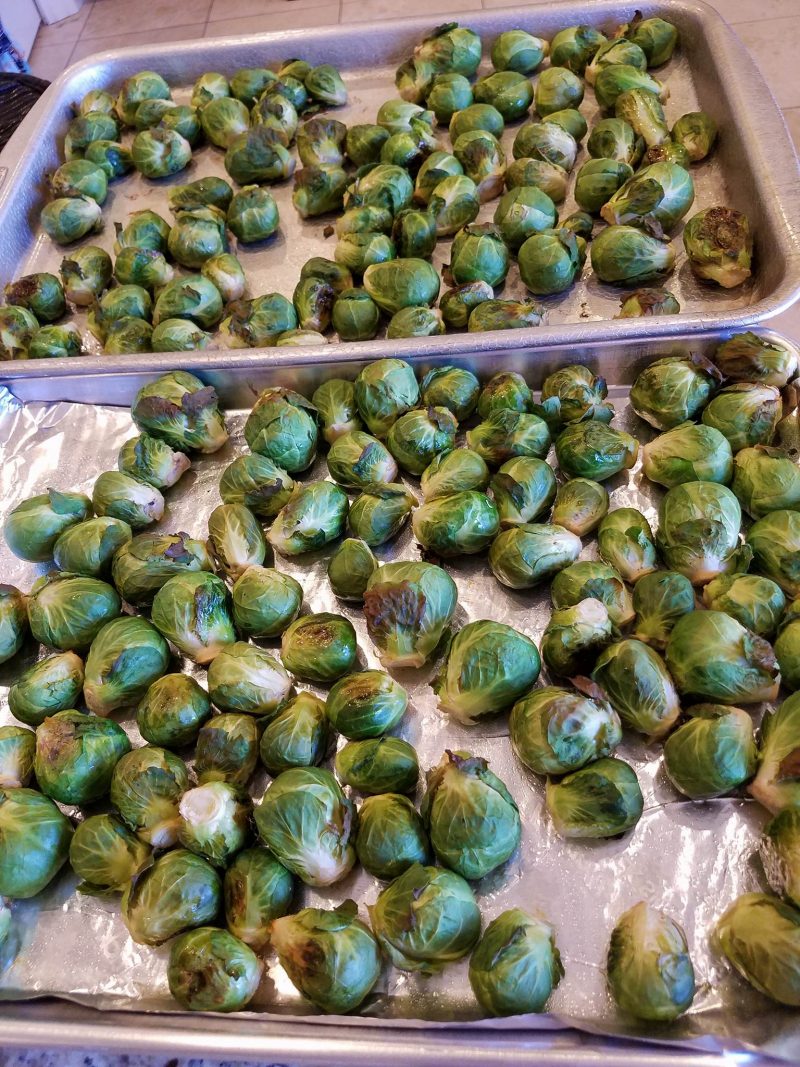 Fall is when we begin to spend A LOT of time indoors, especially the kitchen. Cooking, baking, homework, and hanging out.
I took this past weekend as a chance to completely clean out my kitchen, especially the refrigerator – from top to bottom. Then, I did a very thorough food prep. It has been SO NICE to be at home this week, and have meals ready-to-go as soon as hunger strikes.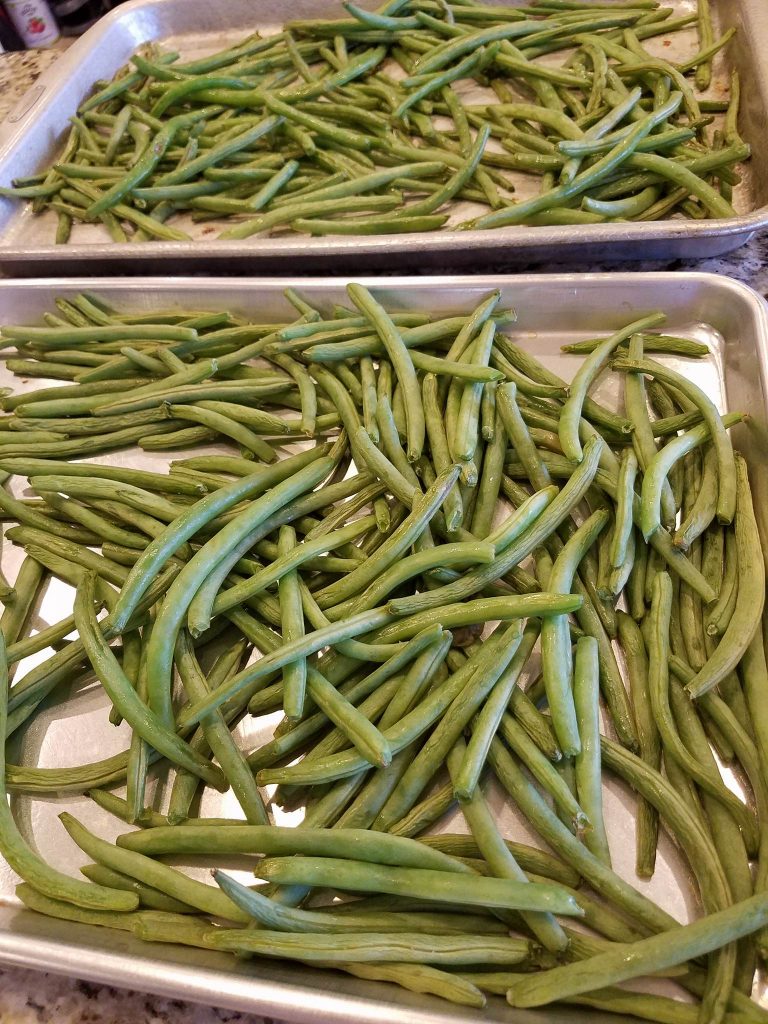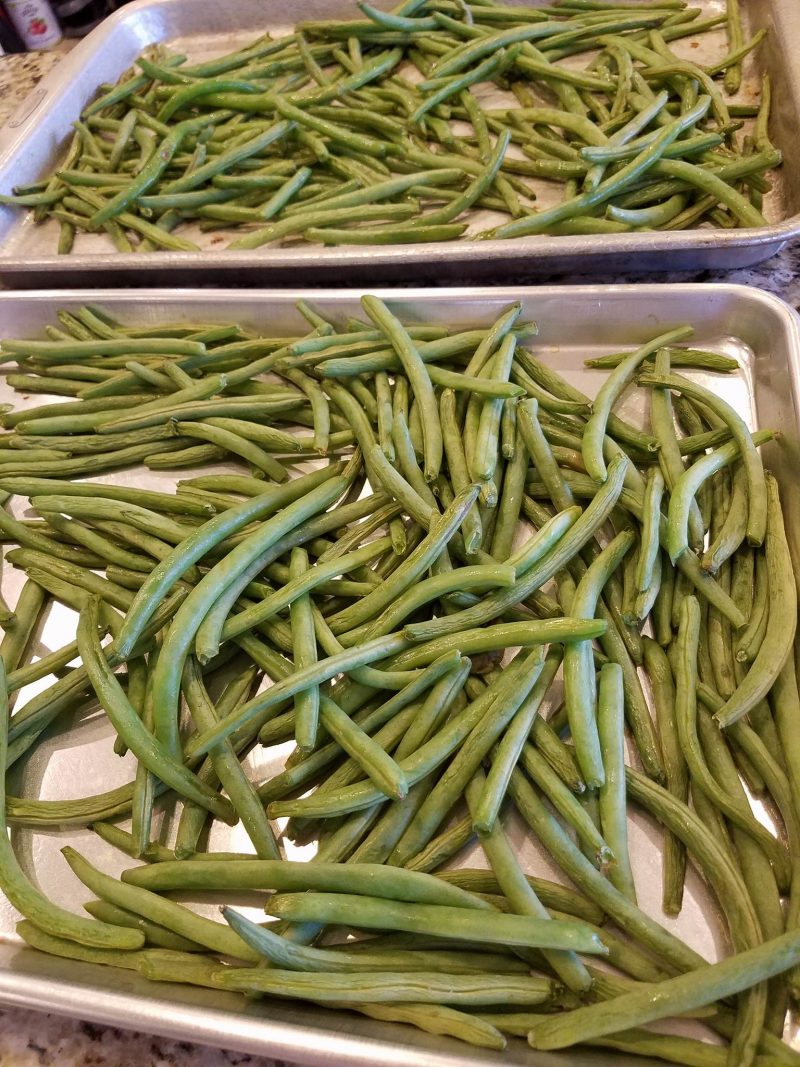 Everyone asks if we REALLY use all of that food within the week….the answer is YES.
It's truly surprising how much food families can go through in a week…especially with growing children. I have 4 kids, 2 of which are teenagers – AND HUNGRY! With quick to throw together meals, and nutritious snacks ready-to-grab & go….THAT is what we eat…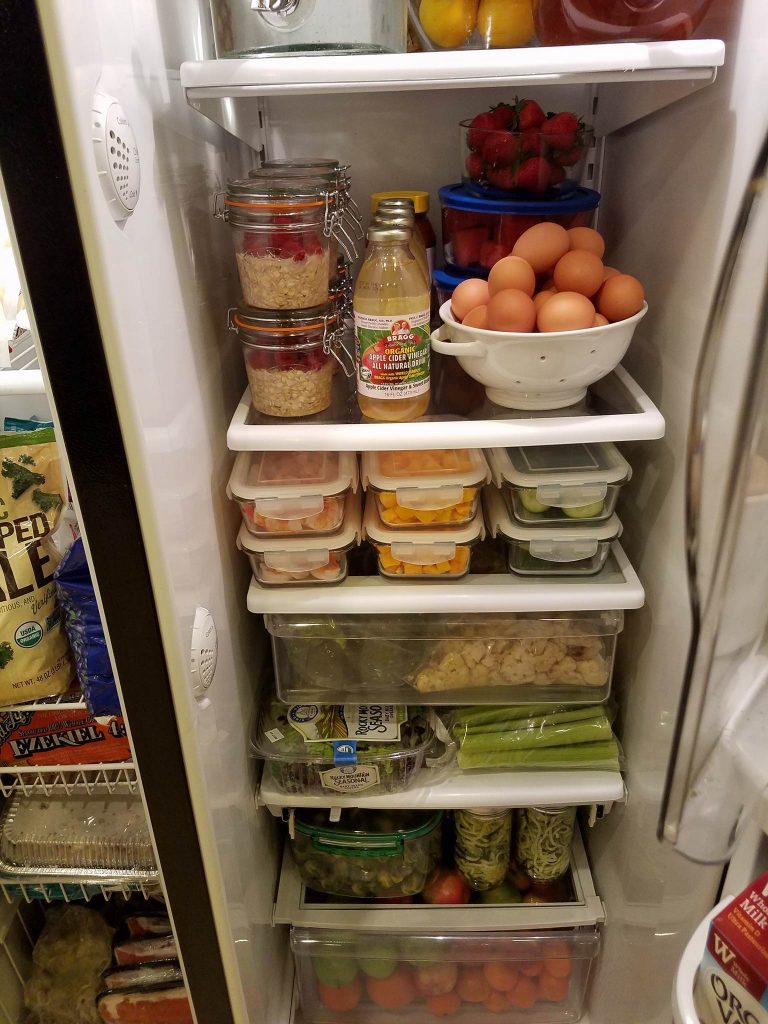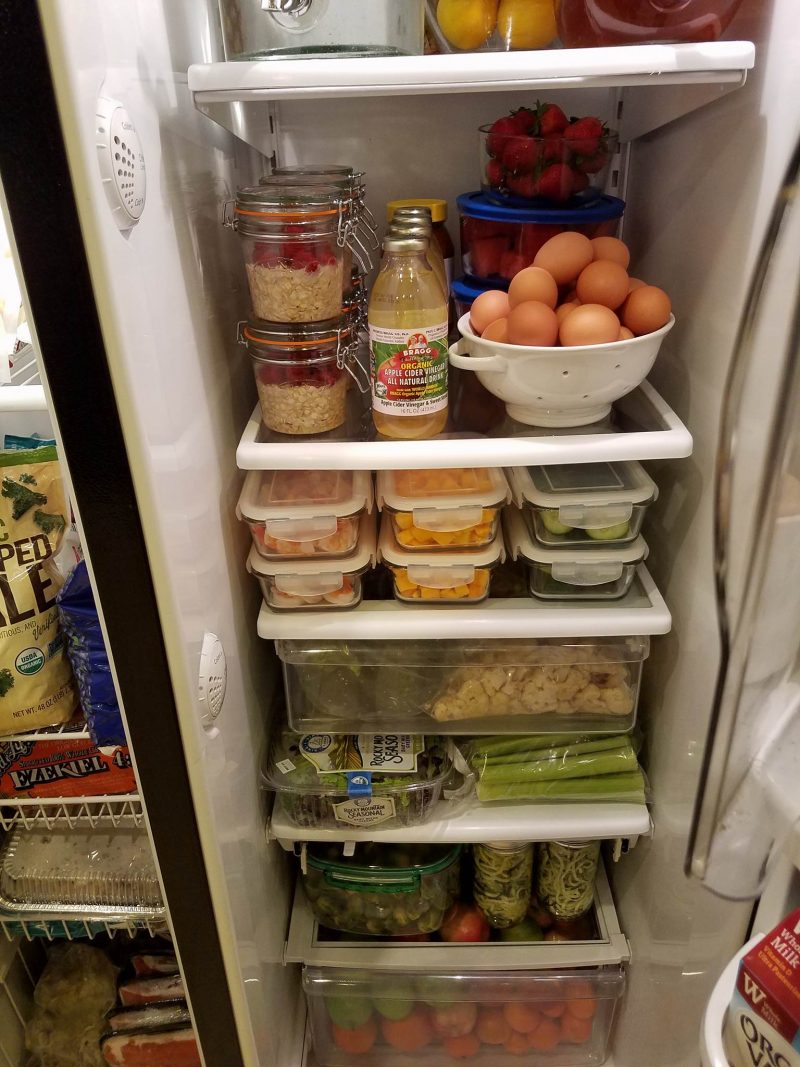 We eat what is readily accessible, so if you're finding that you are giving in to an afternoon dive into the ice cream carton; consider NOT bringing the ice cream into the home, instead keeping it as an occasional treat that you must go out for. A quick rundown of this weeks prep:
➡️  In the freezer:
Lots of frozen berries & veggies (FROZEN SAVES MONEY!)
Frozen wild caught salmon, grass fed beef, and chicken
Blueberry breakfast bars that were made on Saturday
Pre-cooked Brown Rice, frozen…ready to throw right into a skillet for stir fries.
➡️  In the fridge:
Water with lemon slices, and fresh mint
Green tea, home brewed with mint (Buy organic green tea bags, and follow the directions on the package- let cool, store in fridge -drink iced or hot)
Cage free eggs 1/2 are boiled, 1/2 are not
2 lbs ground turkey, precooked, & stored in sealed glass
2 lbs shredded chicken (cooked in crockpot while working on other stuff)
precooked brown rice, and a few precooked sweet potatoes for quick fuel
berries rinsed in apple cider vinegar, and watermelon (because it was on SALE) cubed
roasted cabbage, cauliflower, green beans, and Brussels sprouts
Yogurt- try to find grassfed if possible
Bottom drawer of quick fruits that the kids can grab & eat (I rinse them off, so that they are ready to be eaten)
Chopped fresh cucumber, and celery slices
Fresh broccoli, florets chopped & washed -ready for meals or snacks
Butternut squash, cubed ready to be cooked
A big batch of our favorite Greek salad dressing for the week, stored in glass
And of course fresh baby spinach, and baby greens, ready to eat
Hope this gives you an idea or two.
As fall/winter progresses I hope to do 2 of these posts per month + include lots of soup recipes – soup is a GREAT way to food prep lunch & dinner ahead of time.
Leave a comment below, and let me know if this helped you, & I will continue posting my prep days!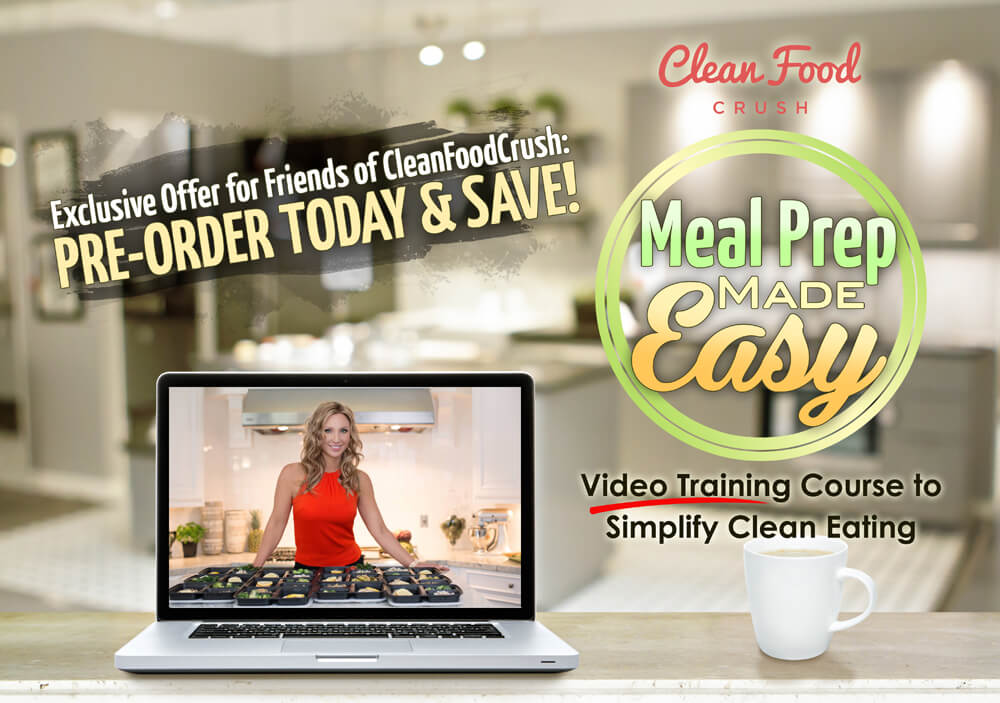 Leave a Comment Below:
Related Posts :
..