27

Jul, 23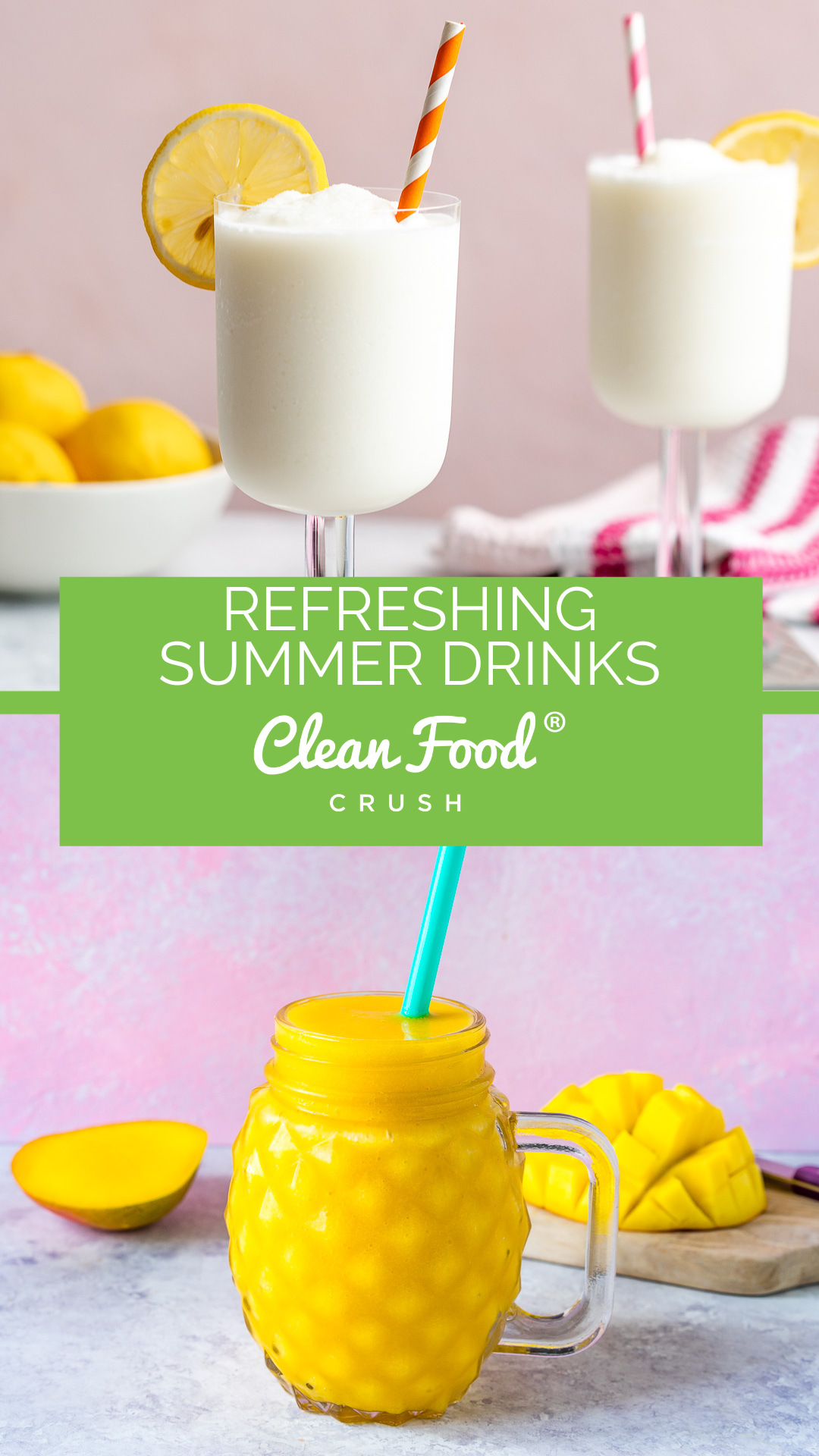 Refreshing Summer Drinks
Summer is a lot of people's favorite season for a reason! Most kids are off from school, and families are planning summer vacations. It's a wonderful time to
have fun
and make memories with your family and friends.
Whether you're having a BBQ or party (check out
this post
for all the recipes you need for a barbecue),
getting outside
to soak up
vitamin D
and go hiking or swimming or whatever you love, or staying indoors with the AC
reading
or
spending time by yourself
, summer comes with limitless opportunities to make life great!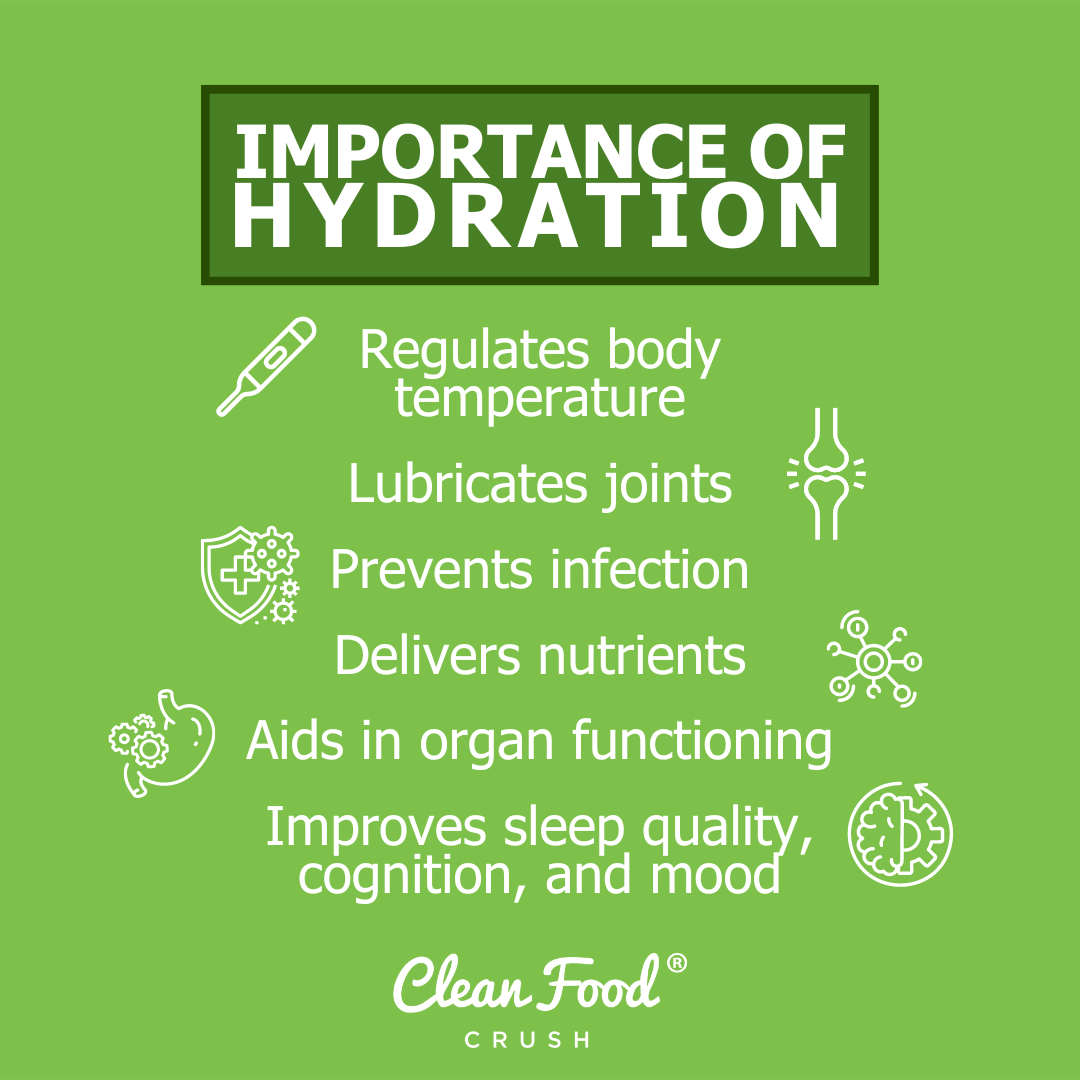 But summer also means you're more vulnerable to too much sun and
dehydration
, so
staying hydrated
and cool is essential even in the heat (check out these
cold treats
perfect for summertime!) 
To help you avoid summer dehydration, here are thirteen incredible and refreshing drinks to enjoy this season!

These simple, healthy drinks will hydrate a large group of people.
We have a smooth coconut raspberry drink that perfectly mixes two flavors and a cucumber water that adds
important nutrients
like silica and antioxidants to a refreshing spin on typical water.

Watermelons
are 92% water, so what better way to enjoy them than by creating the perfect summer drink?!
Add as much or as little lemon/lime as you'd like, depending on tartness, throw in some honey, and blend until smooth. 

We all have treats we love to splurge on or indulge in every once in a while.
Sure, the pink drink at Starbucks might not seem like the biggest treat, but the sugar can add up, and so can the cost.
So, I created this copycat version that is just as delicious but without all the unwanted additives and sugars.

I LOVE a good cocktail. And I don't know about you, but something about a warm summer day just makes cocktails like mimosas, pina coladas, and margaritas that much tastier.
Though CleanFoodCrush doesn't swear off alcohol completely (
check out this article
to read more about our take on alcohol), it's still nice to have some alcohol-free mocktail options (that also have less sugar than the classic drinks).
So, I've included a couple of mocktails in this list, including this delicious strawberry mimosa! Rather than champagne, I used a mixture of fresh lime juice and sparking water to give the mocktail the tangy, fresh, and bubbly taste we're looking for.
YUM. 

As you can see, lemonade makes several appearances on this list.
There's a reason for that! There's nothing quite like a revitalizing glass of lemonade on a hot day!
This recipe takes the classic drink and gives it a fun twist.
Also, blueberries contain one of the highest antioxidant levels of nearly all fruits and vegetables
and
have an impressive array of fiber, vitamins, and minerals.

What is a more obvious summer drink than pina coladas?
I LOVE these, but I wanted a version without alcohol, so I decided to create this mocktail recipe.
Adding an avocado to a drink might seem weird, but it works!
The creaminess that makes this drink fantastic lies in the avocados, so it's definitely worth a try! 

Forgo the snow-cone shack for these frosty, nutrient-packed
REAL
fruit slushies.
We have a raspberry green tea slushie, watermelon mint slushie, mango apple slushie, and a kiwi pineapple slushie – something for everyone!

If you've ever eaten a ripe-juicy peach picked from the tree, you know they're a real treat – just like this mocktail peach cooler!
Peaches are best when ripe and gotten from local farmers, and thankfully, they're at their peak May through August.
So, this is a perfect summertime drink! 

Not only is it a perfect combo of sour and sweet, but both lemons and limes have high levels of vitamin C and antioxidants, which can help keep you hydrated when the sun is beating down!

Cantaloupes are in the summer months, and oranges are tangy, delicious, and make for a fantastic juice flavor to mix into nearly any drink.
These two, combined with the infection-fighting ginger and the naturally anti-inflammatory turmeric, create a miracle drink!
This is a more popular juice in the winter months, as it's great for fighting colds and flu, but it's just as delicious when it's hot outside.
And you can get sick year-round, so keeping your immune system strong is vital! 

Up there with pina coladas for famous, unique, and tasty summertime drinks are margaritas!
Strawberry margaritas are a particular favorite of mine, as I
LOVE
enjoying a glass on the patio with a friend or two.
This recipe has all the amazing flavors but leaves out the tequila, which is helpful for those of us trying to cut down on alcohol a bit.

This one is slightly different from all the other drinks on this list, but I'm adding it for a reason!
Carrot juice makes a great pre-workout or post-workout fuel, and carrots are
filled
with nutrients and health benefits.
They're full of vitamin A, antioxidants, and potassium and help keep your eyes and skin healthy, boost immunity, and maintain healthy cholesterol and blood sugar levels.

Okay, I know this isn't technically a recipe, but I had to add it because lemon water is filled with
impressive benefits
.
It's definitely the easiest drink from this list to make! Read about several
uses and benefits of lemon water here
.

If you liked this list and want even more delicious and incredibly refreshing drinks to enjoy in the summertime, check out our
brand-new
BBQ eBundle. You'll find 254 Clean Eating Recipes that your family and friends will LOVE!
Check it out here
.
I hope you find a new favorite refreshing drink from this list that you can enjoy this summer, confident that you're making tasty, healthy, and affordable options!
Wishing you lots of refreshment and relaxation this summer! 
Leave a Comment Below:
Related Posts :
..