8

Jun, 23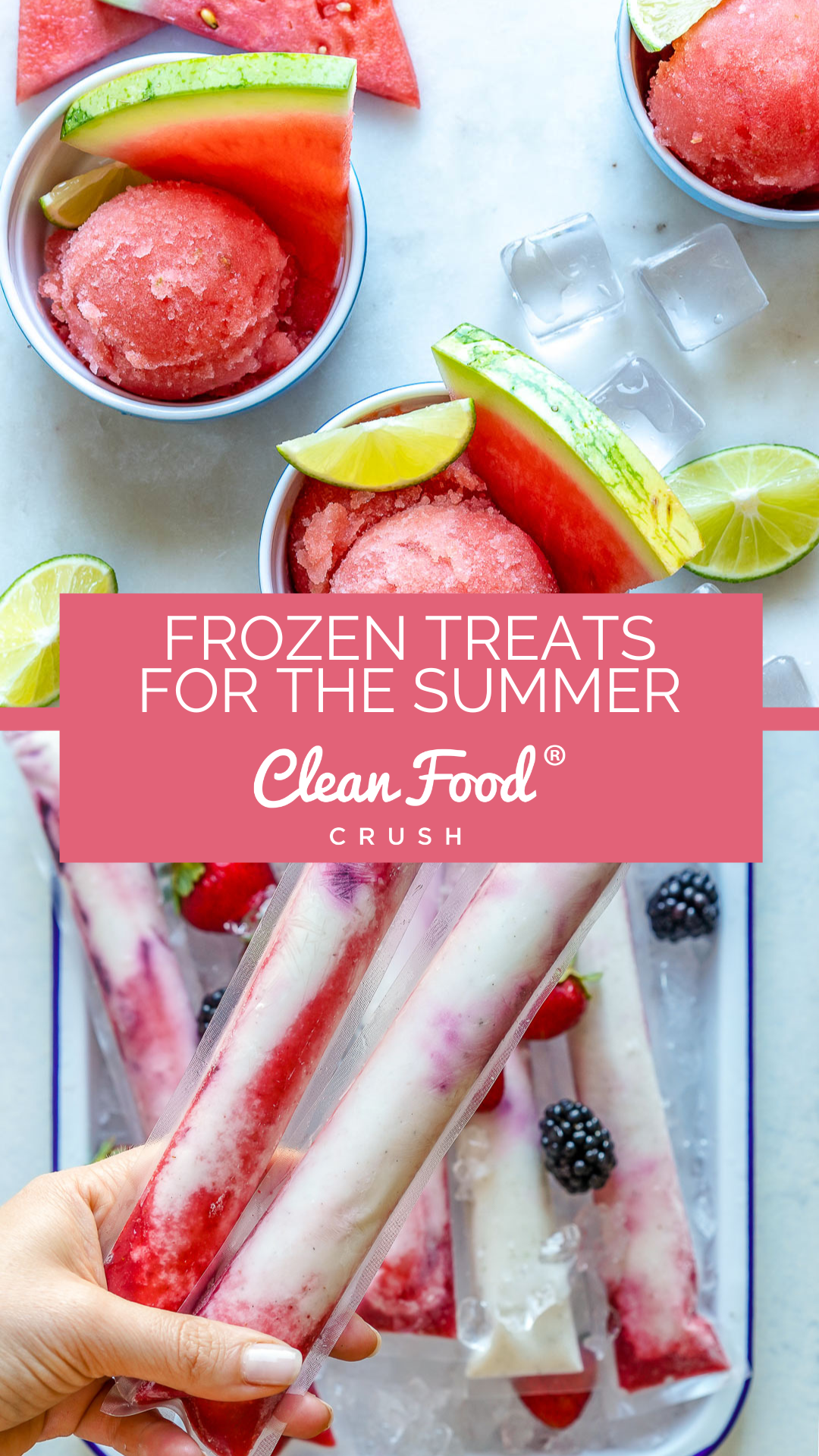 20 Cold Treats for the Summer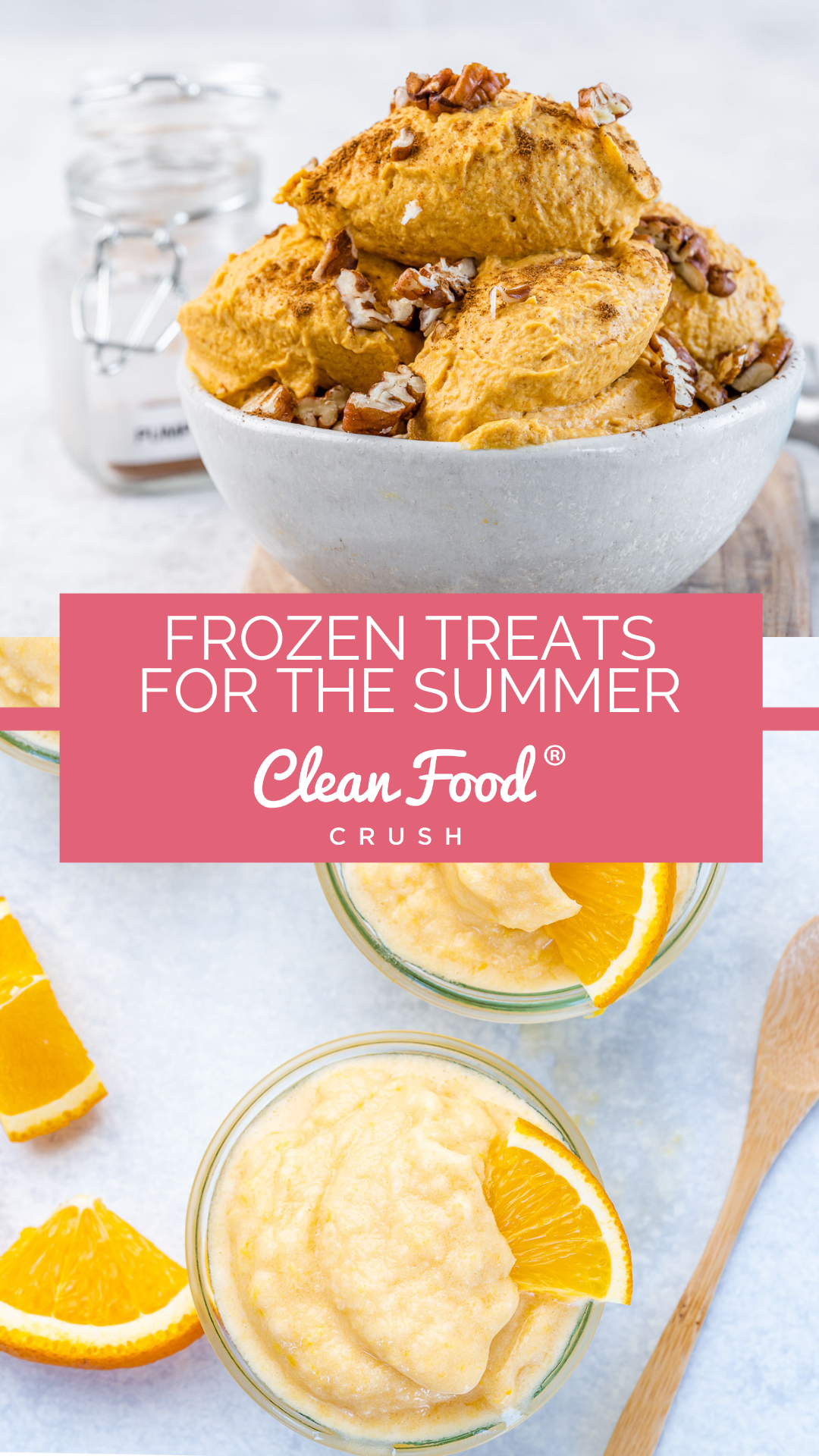 Summer is just around the corner! It's definitely one of my favorite times of the year – sunshine, pool days, barbecues, potlucks – what's not to love?
As those warm days get warmer, you'll soon find yourself looking for ways to cool down. Enter: delicious cold treats full of taste and nutrients!
Check out 20 of our favorite cold treats perfect for long, hot days below!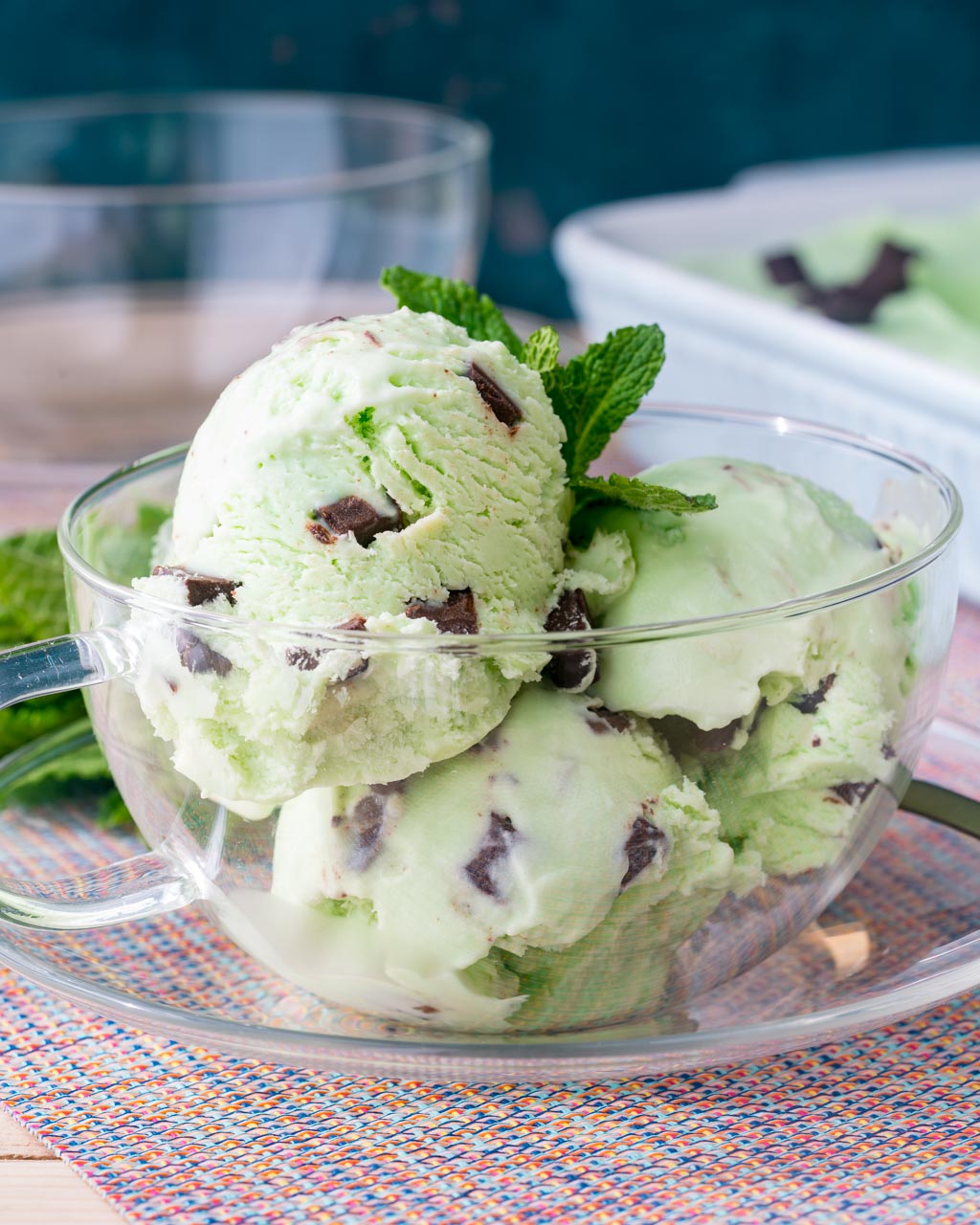 Some people say mint chocolate chip ice cream is like eating toothpaste with chocolate chips in it, but I HIGHLY disagree.
This is a fan favorite for a good reason! And this particular kind is freshly homemade, which makes it extra delicious.

There's nothing quite like a
refreshing glass
of lemonade on a hot day.
Not only is it a perfect combo of sour and sweet, but both lemons and limes have high levels of
vitamin C
and antioxidants, which can help
keep you hydrated
when the sun is beating down!

This sweet kiwi sorbet is the perfect healthy cold treat for when you're too hot for comfort and don't want something super sweet.
Plus, kiwis have a bunch of
health benefits
, including vitamin C for
hydration
, fiber for easy
digestion
, serotonin to
help
with
sleep
, and are very heart healthy too!

Coconut
is another amazing food to implement into your diet, especially if you're doing any kind of low card, paleo, or gluten-free diet.
Coconut
is super low in carbs but high in fiber and healthy fats. It can help control blood sugar levels AND has antibacterial properties, too!

Strawberries may just be the quintessential summertime fruit!
These tasty faux ice cream cups are made with just bananas, strawberries, your choice of milk, and protein powder, so you can feel energized AND cooled down this summer.

We all know
oranges
are high in vitamin C, which not only helps with hydration, as we mentioned before, but also helps support a
healthy immune system
.
Plus, oranges can help promote a healthy heart and can even help prevent anemia. Basically, oranges are the best and even better in homemade ice cream!

Maybe I was wrong – maybe
watermelon
is the quintessential summertime fruit.
Because of their high water content, they're a great fruit to snack on to help keep you hydrated throughout the
summer months
and stay functioning at your best.
Also, watermelons contain citrulline, an amino acid that can help blood vessels expand and lower blood pressure.

Not only are these smoothie bowls made in literal pineapples, but they also contain spirulina, blue-green algae that can be consumed by humans and animals – and should be!
Spirulina
has LOTS of health benefits, including
anti-inflammatory
properties and antioxidants. It can promote good heart health, eye health, and a balanced immune system. 

These frozen yogurt bites are the perfect quick snack when you need a pick-me-up but don't want to feel drowsy. Plus, you can also use these as a quick smoothie prep!

Craving cookie dough but don't want all that sugar to bring you down before the day's end?
Try these delicious cookie dough dupes – chocolate chip banana cups!
They're full of good nutrients from the bananas and that little hint of sweetness from the chocolate.

These ice-cold drinks – coconut raspberry & cucumber spa – are GREAT for barbecues, pool parties, graduation parties, you name it.
Keep your guests satisfied!

If food presentation is important to you, these berry sorbet bowls are a perfect choice!
The berry mixture gives the sorbet a bright pinky-red color, and the berry garnishments give some fun pops of blue and deep purple.

Want a ridiculously easy frozen treat for your kids to enjoy, especially when they invite all their friends over?
Just get a watermelon, cut it into slices, put a popsicle stick in the rind, and pop it into the freezer. And voila – a super quick, easy treat with no hassle!

Love the summer but already craving the flavors of fall?
Try pumpkin ice cream! It'll keep you cooled off in a pinch but will give you the nostalgia of cooler times to come.

These are not only delicious but super healthy for you!
In addition to the hydration you get with watermelon, this scrumptious fruit contains many nutrients, including
potassium
,
magnesium
, and
vitamins
A and C, all of which are known to promote good heart health.
Also,
studies
show that dark chocolate can improve your health and lower the risk of heart disease when consumed moderately.

If you're looking for a fun activity to enjoy with your kids, try making these frozen yogurt pops!
You can buy plastic or silicone molds from Walmart or Amazon, and the rest is up to you. Berries, bananas, pineapple – whatever you want, mix it with some yogurt, freeze, and enjoy!

Chocolate ice cream is a staple ice cream treat but not always the healthiest choice.
These chocolate "nice" cream cups are a great alternative!
Made with bananas, almond milk, cacao powder, and even protein powder if you want, these are sure to be a family favorite with no guilt!

Celebrate our yearly gift of long sunshine and adventure-filled days with these delicious and real fruit pops! You can also create your own version with what you have on hand or to cater to your family's taste buds.
There are several great ingredients in the popsicles, including
chia seeds
which have many
health benefits
that may
promote heart health
, support strong bones, and improve blood sugar management.

Just like the watermelon pops, these banana pops are cute and tasty AND can be covered in chocolate and nuts.
These would be great at a "create your own" banana bar, so feel free to get creative and make frozen pops that your family will love!

Honeydew melon is another tasty, nutritious fruit that's perfect to snack on during those long hot days.
Honeydew
is full of nutrients that can help with bone health, can help reduce blood pressure, can help control blood sugar, and can even help boost your
immune system
! So, not only super tasty, this sorbet is great for your overall health!
Summer can be a very enjoyable time for friends and family to gather together and enjoy the weather and each other's company. While the days can get hot, we have the perfect, healthy treats to keep everyone hydrated, cooled off, and, most importantly, satisfied.
Try some of these yummy treats, and let me know which is your favorite!
Leave a Comment Below:
Related Posts :
..