17

Nov, 22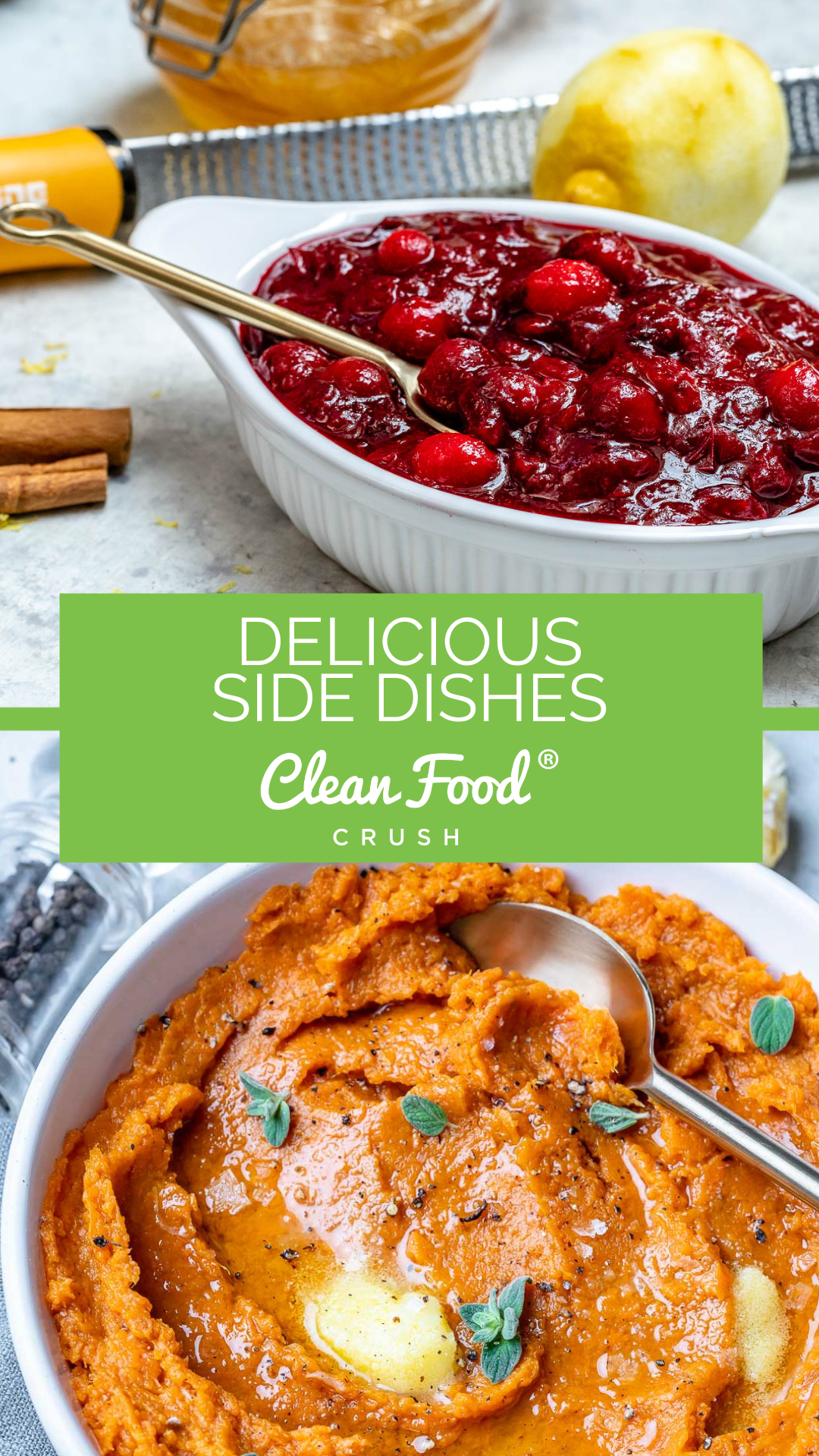 20 of Our Favorite Clean Side Dishes
The holiday season is officially upon us, which means food will be in high demand! Thanksgiving and Christmas are two of the most beloved holidays, not least because everyone gathers around the table to enjoy each other's company and classic family recipes.
However, the holidays can also be difficult if you want to enjoy those classic dishes but don't want to feel their effects later. That's why we've created some AMAZING side dishes that will leave you satisfied but not stuffed and ready to take on the new year.
Without further adieu, here are twenty of our FAVORITE recipes for delicious sides to pair with your main course!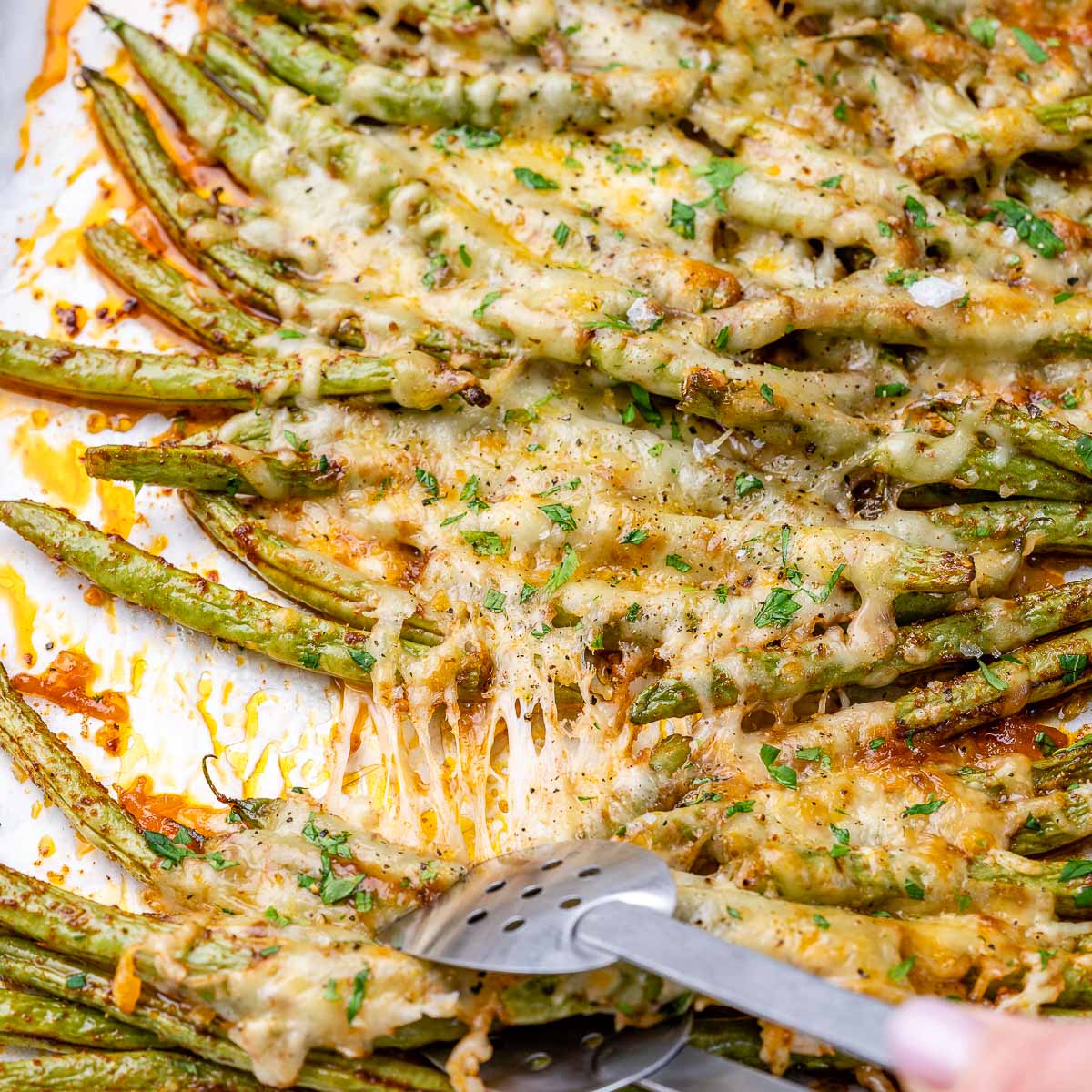 Green beans are a fantastic side dish for many reasons: one, you can dress them up with pretty much anything – cheese, garlic, red pepper flakes, you name it; two, green beans are super healthy! With no cholesterol, plenty of vitamins and minerals, and lots of protein, they're a great option year-round, especially during the holidays.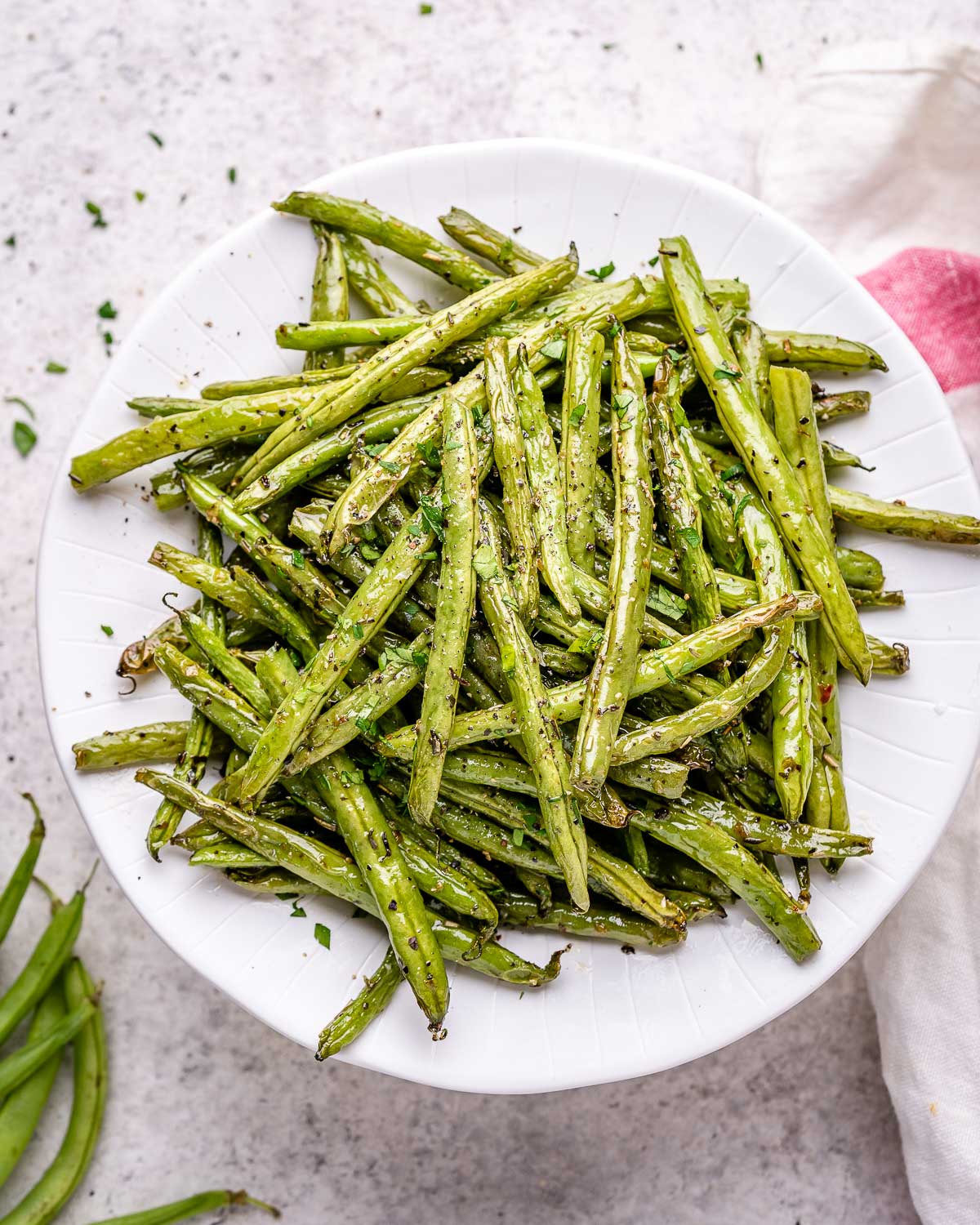 Air frying has become an incredibly popular method for getting that crispiness of fried foods without the guilt of the fattening oils. While some oil is still needed to achieve that crispiness, it's much less than the deep frying alternative.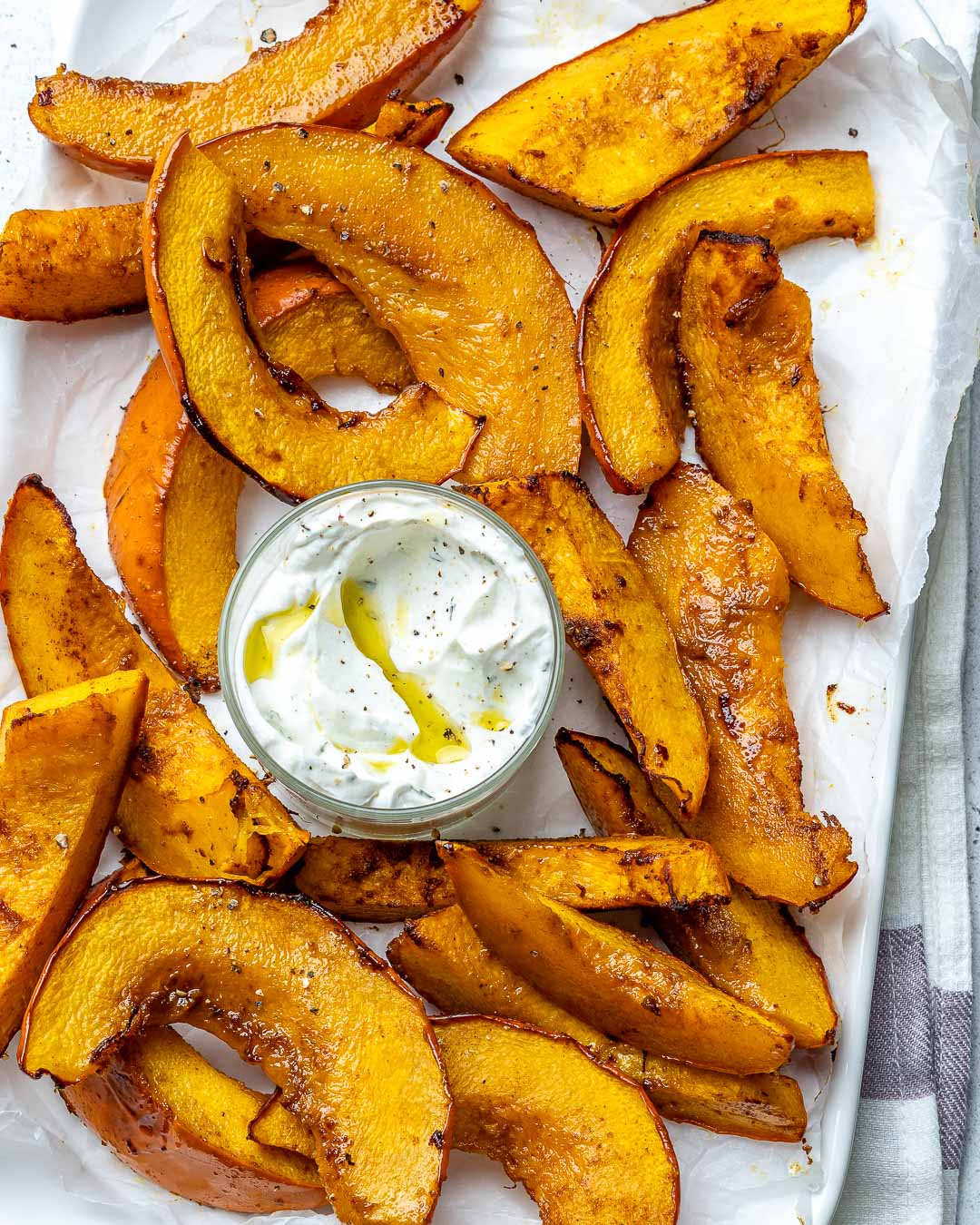 Pumpkins are a favorite food during the fall months and can benefit your health! Pumpkin ​​is good for your vision, lungs, kidneys, and immune and heart health. It can help lower blood pressure, AND it's safe for your furry friends! Read more about the benefits of pumpkin and get 10 great ways to use it (including some recipes for dog treats) here!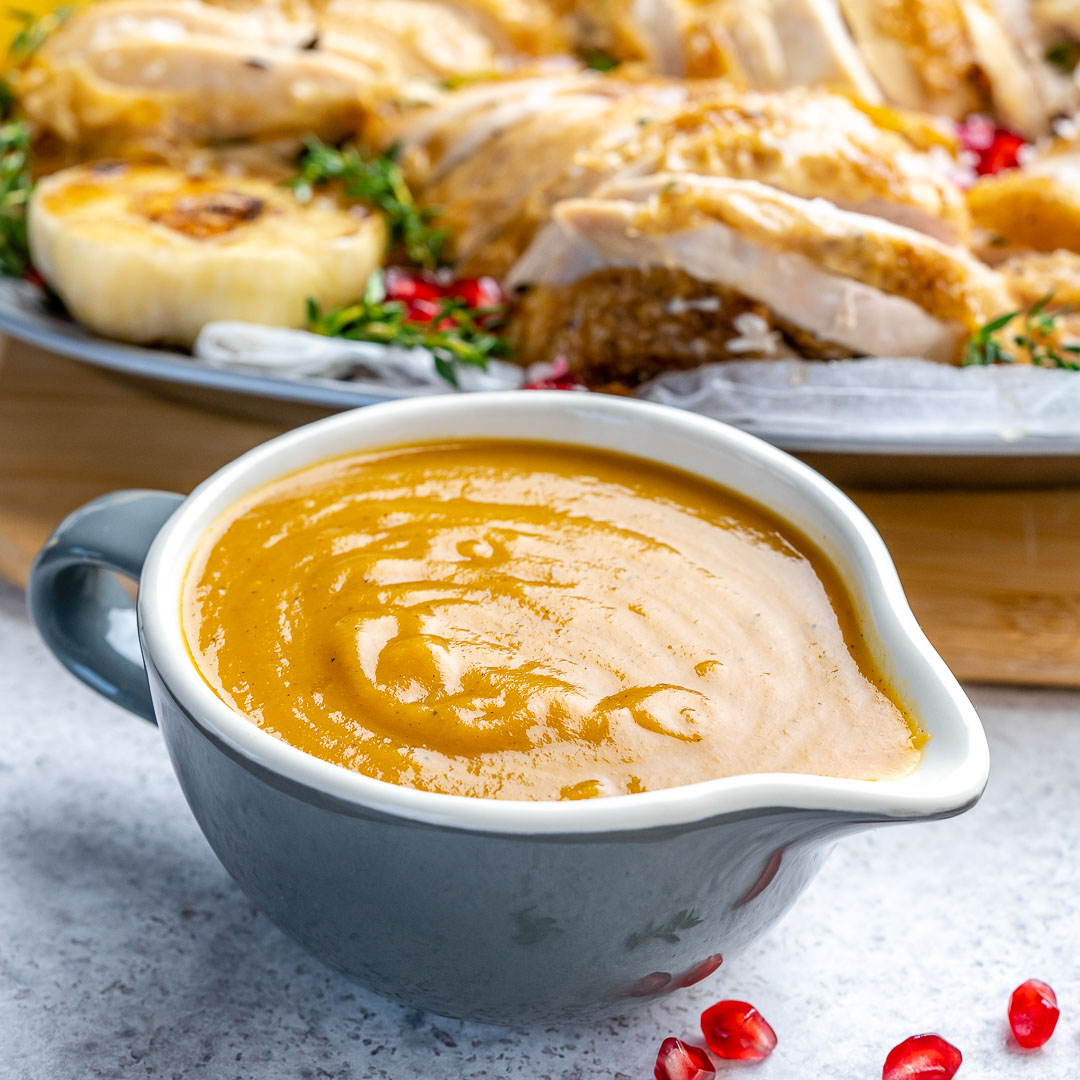 Everyone loves a good pot of gravy, right? This recipe is extra special because it's made with wine for lots of added flavor (but don't worry, all the alcohol is baked out of it by the end). Be sure to choose a wine you'd enjoy drinking, as cooking wine often doesn't taste as good.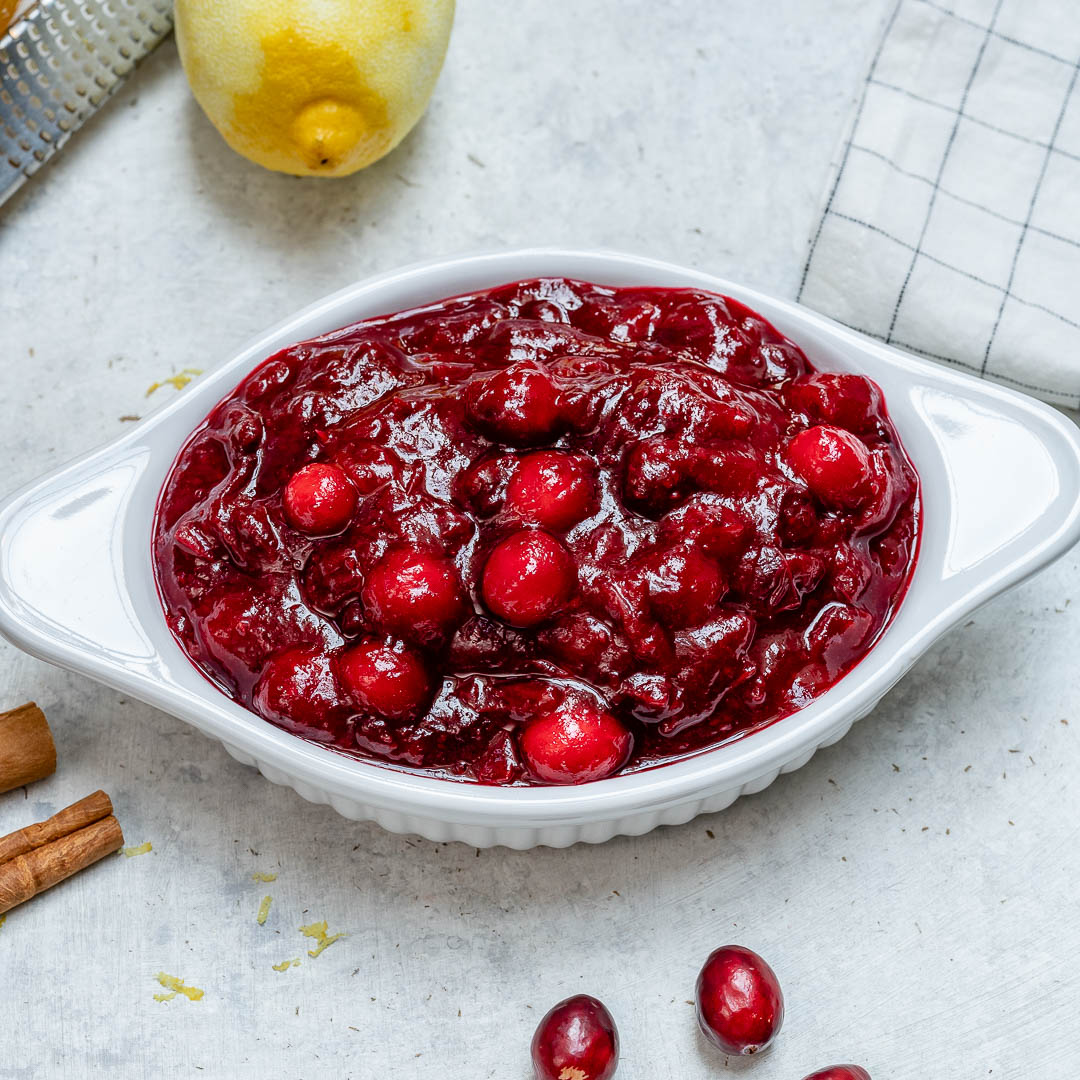 Cranberry sauce is a Thanksgiving staple and one of the easiest dishes to make! You can invite your kids to join you in the kitchen while making the sauce. After all, bringing the family together is what the holidays are all about!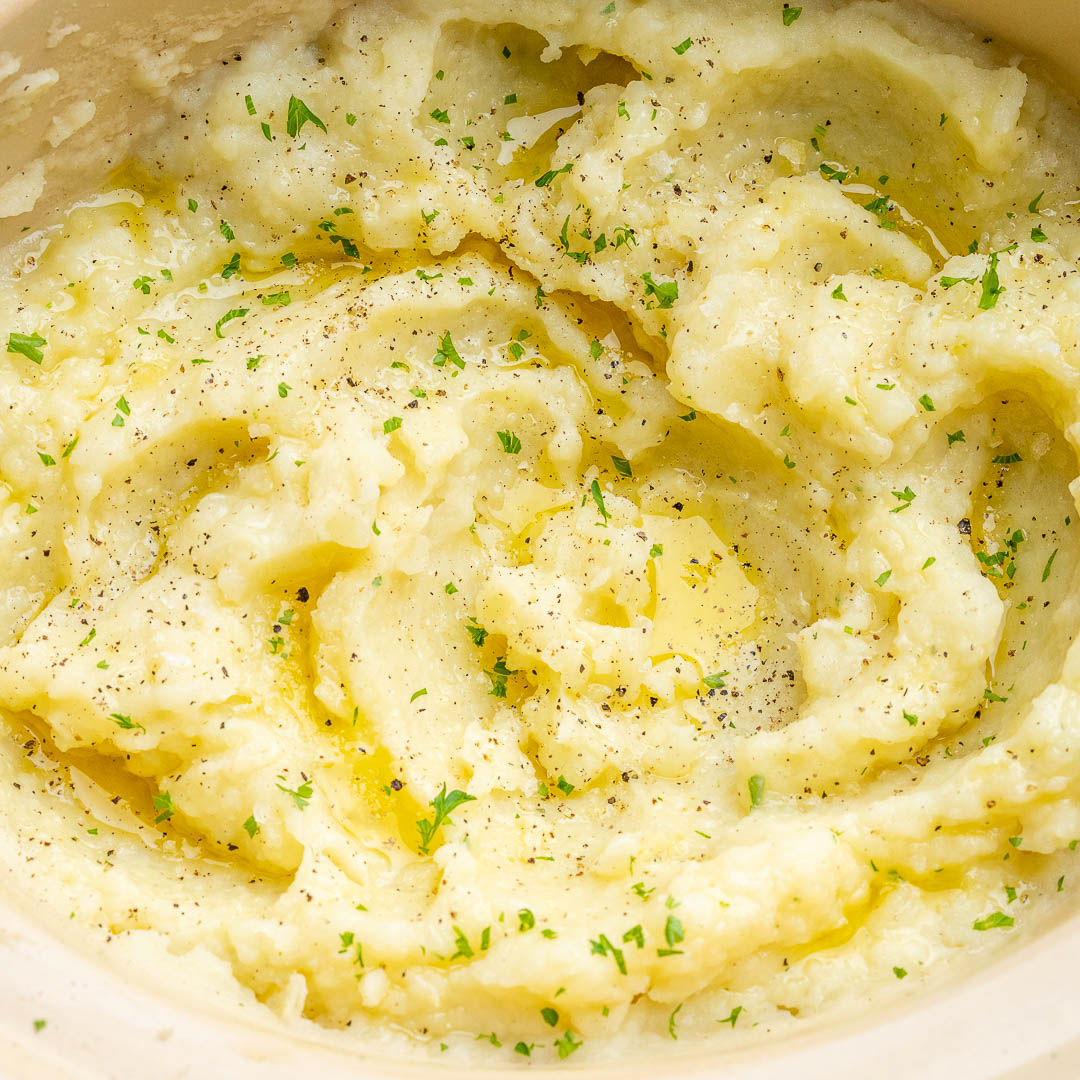 I love potatoes for many reasons, but one is their versatility! Baked, mashed, fried, the options are endless, but the classic mashed potatoes are great for holiday gatherings! These particularly creamy garlic potatoes will pair well with turkey or ham.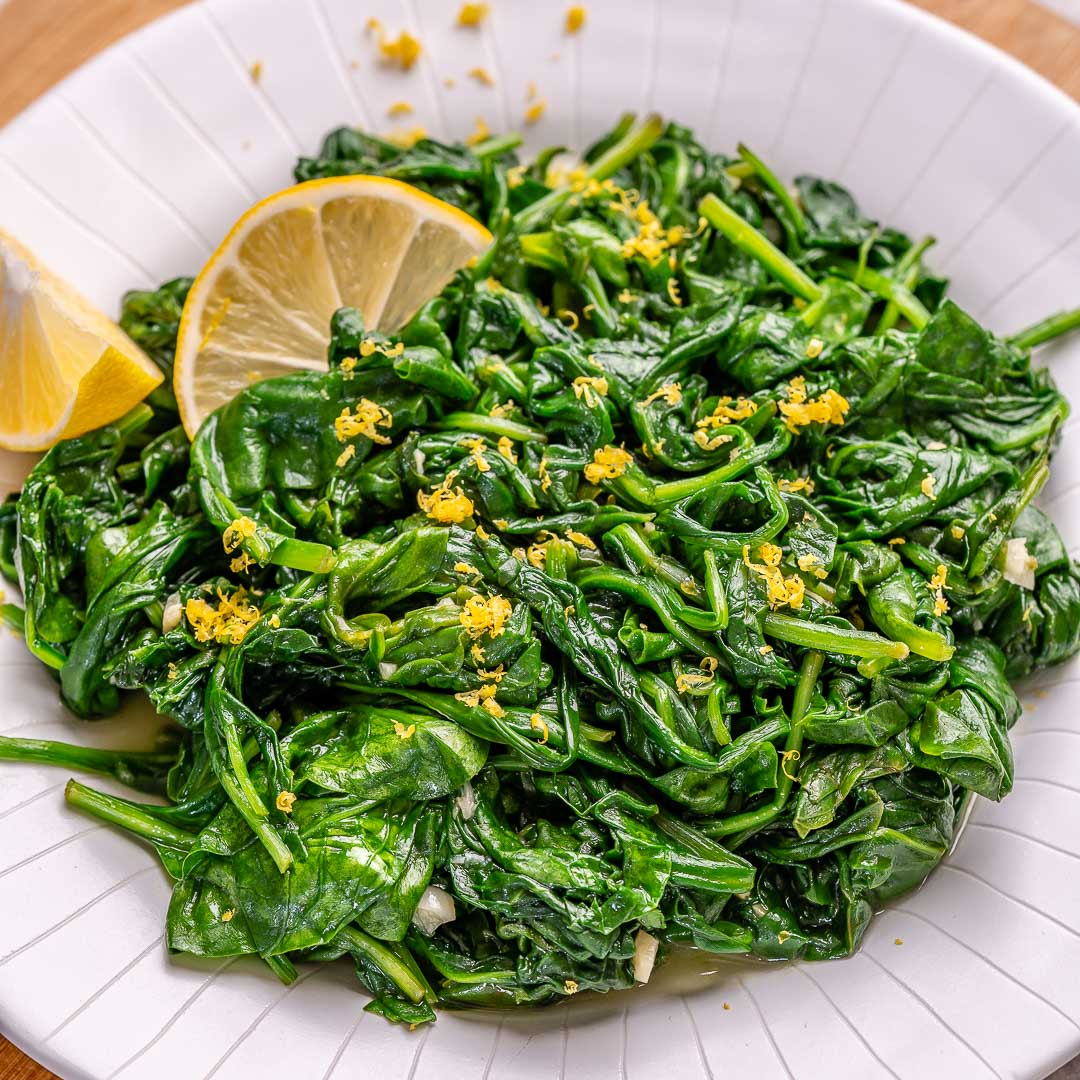 Looking for something other than a salad side dish? Try this lemon spinach! Spinach has many health benefits: it can lower blood sugar, help prevent cancer, aid in bone and eye health, prevent heart attacks, and has anti-inflammatory properties. This is definitely a food you should keep on hand all year round!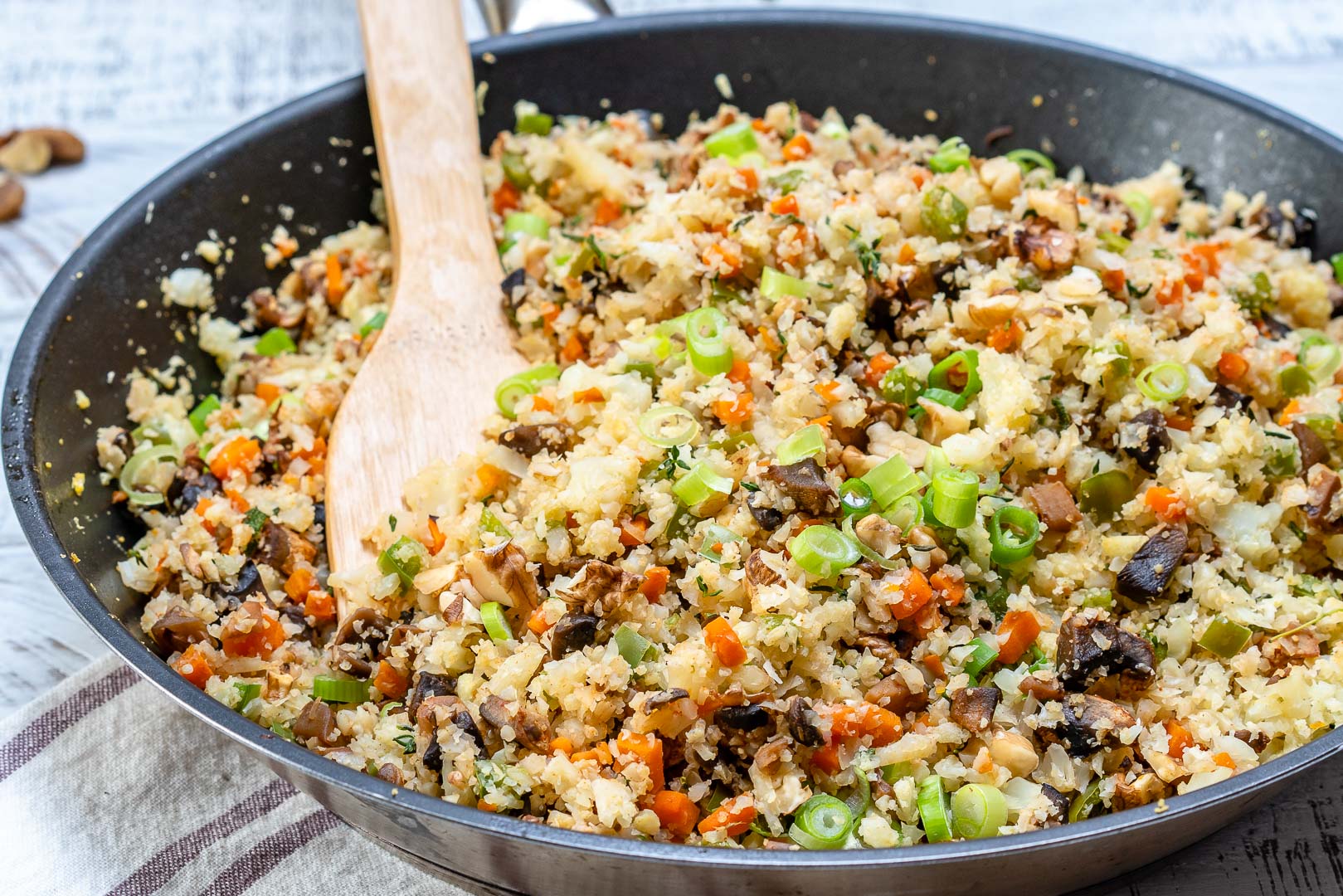 Cauliflower has become a popular alternative to foods with more carbs, including rice, crust on pizza, and even this fantastic stuffing! It has the classic stuffing tastes – onion, garlic, carrots, celery, mushrooms – but without all the carbs of regular stuffing. Win-win!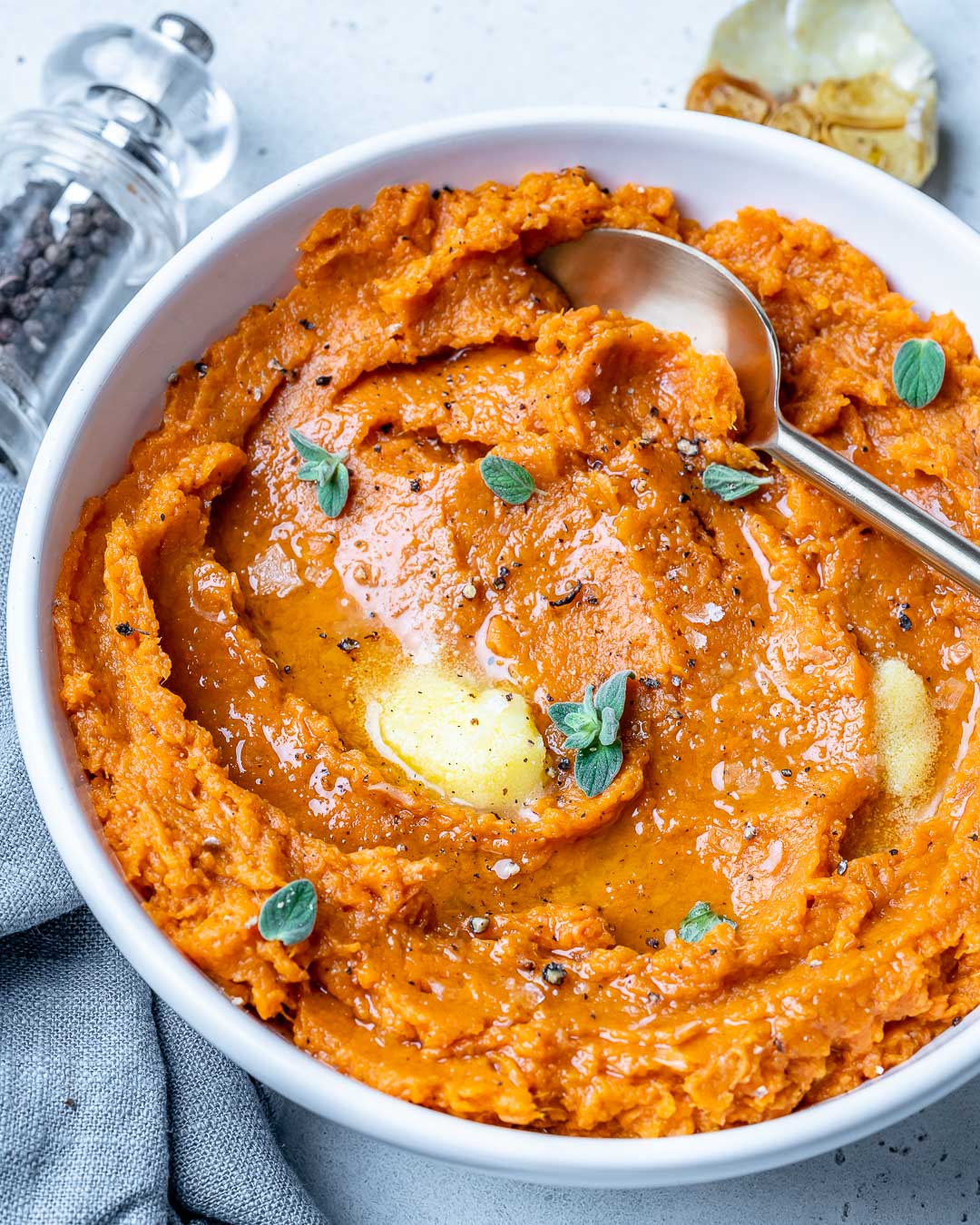 Sweet potatoes are another staple Thanksgiving dish; they have lots of yummy benefits too! They're a great source of vitamin A, fiber, and protein, and can help regulate your blood sugar levels! Definitely put these roasted garlic sweet potatoes in your holiday lineup.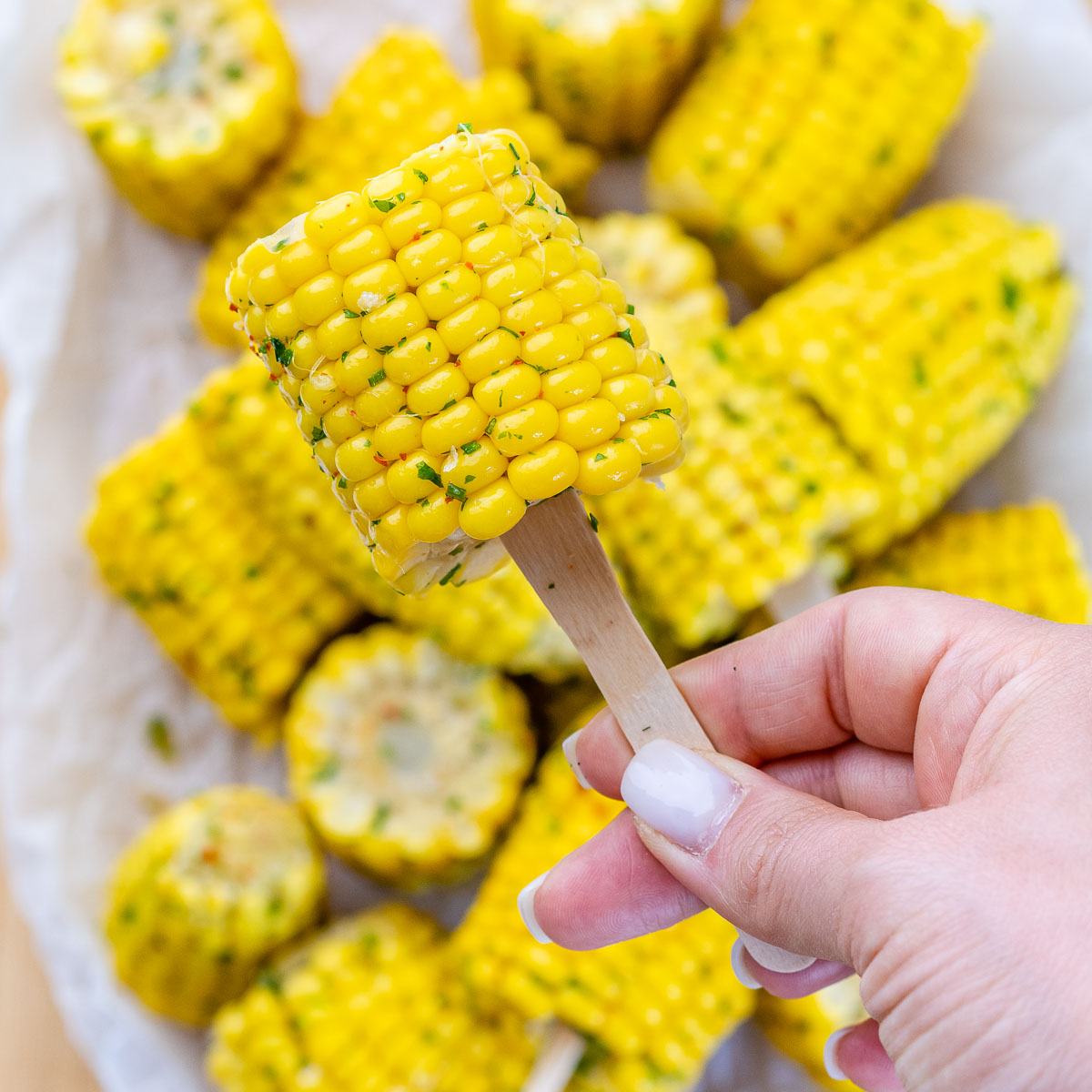 Corn on the cob may seem like a summer food, but it's great to have on Thanksgiving (after all, we're celebrating the "harvest," right?). This recipe calls for some herby, buttery deliciousness that's sure to win over your crowd and have them asking for it again next year.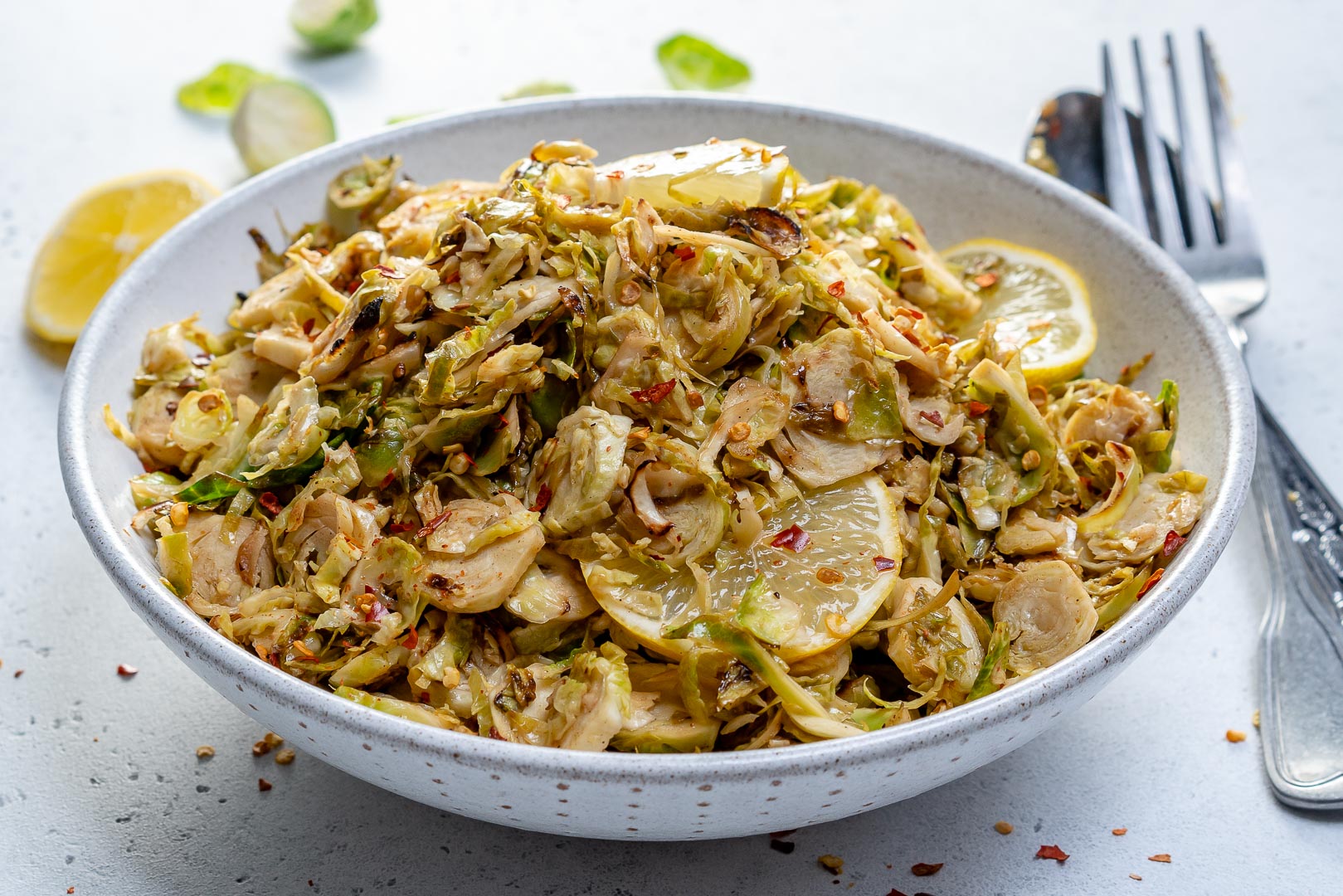 Brussels sprouts often get a bad reputation due to the flavor and smell when overcooked, but there are so many health benefits that make Brussels an amazing superfood to include in our weekly diets. This recipe is ridiculously SIMPLE, lovely, and just fancy enough for company….but I'll bet you want to make it a lot more often just for yourself!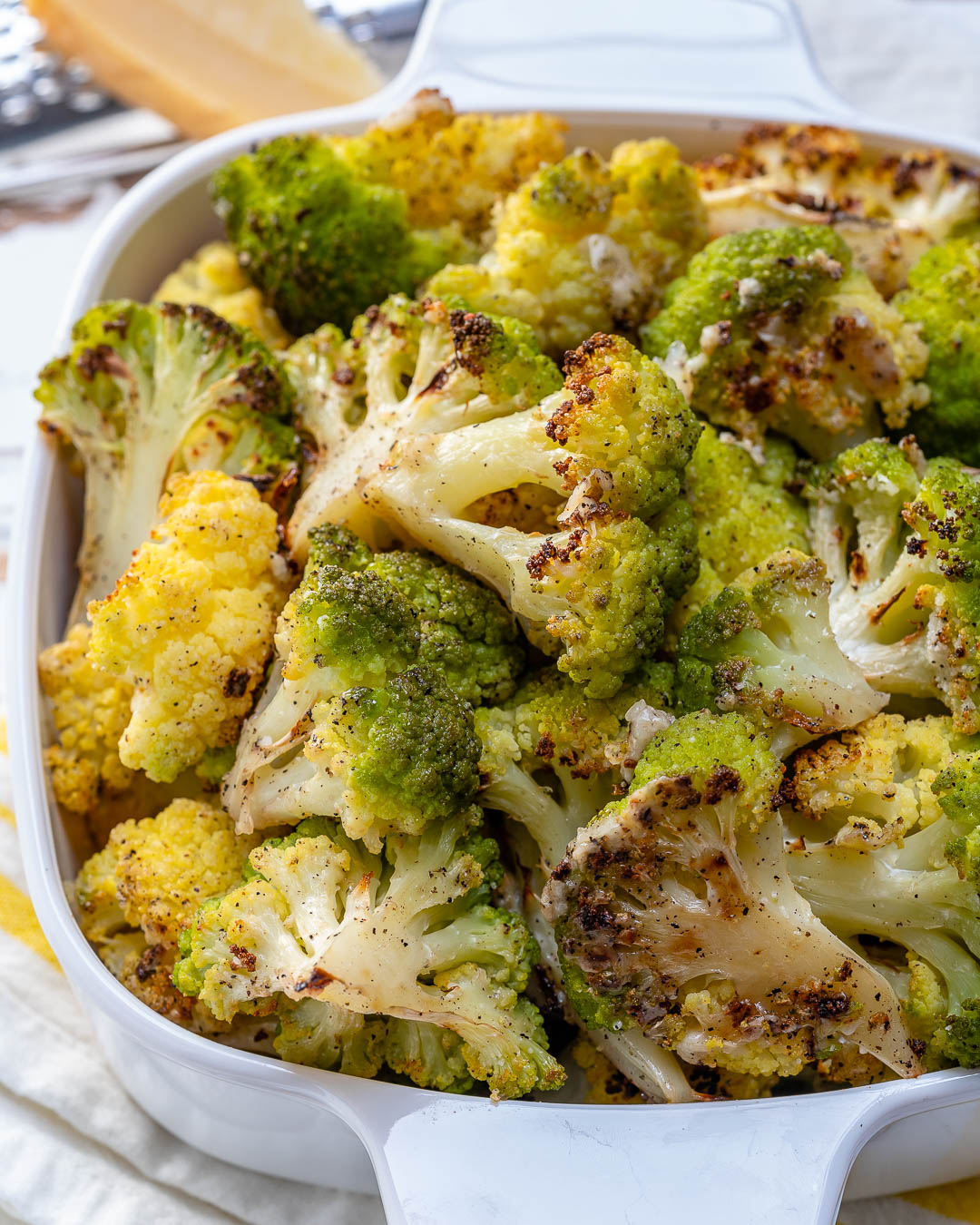 Broccoli is another one of those foods that can be prepared in multiple ways and hit the spot every time. Raw, boiled, roasted, steamed – however you enjoy this vegetable, it's sure to satiate and satisfy. This recipe is particularly tasty because the seasoning is on point, and the parmesan takes it to a new level!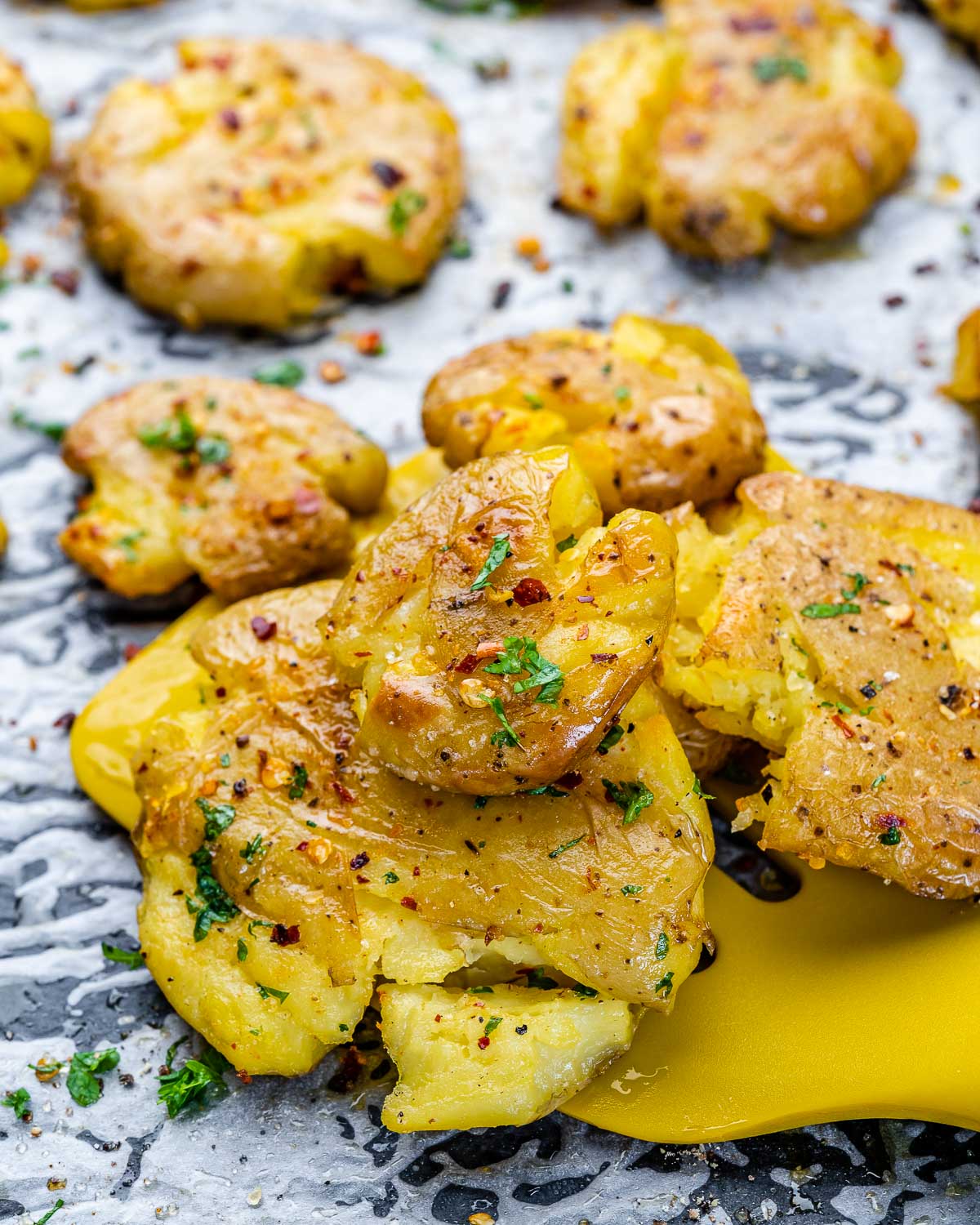 A mix between mashed potatoes and potato chips, these smashed potatoes are delicately crisped and seasoned to perfection! That initial crunch, followed by the soft middle, will surely be a hit at your next holiday gathering.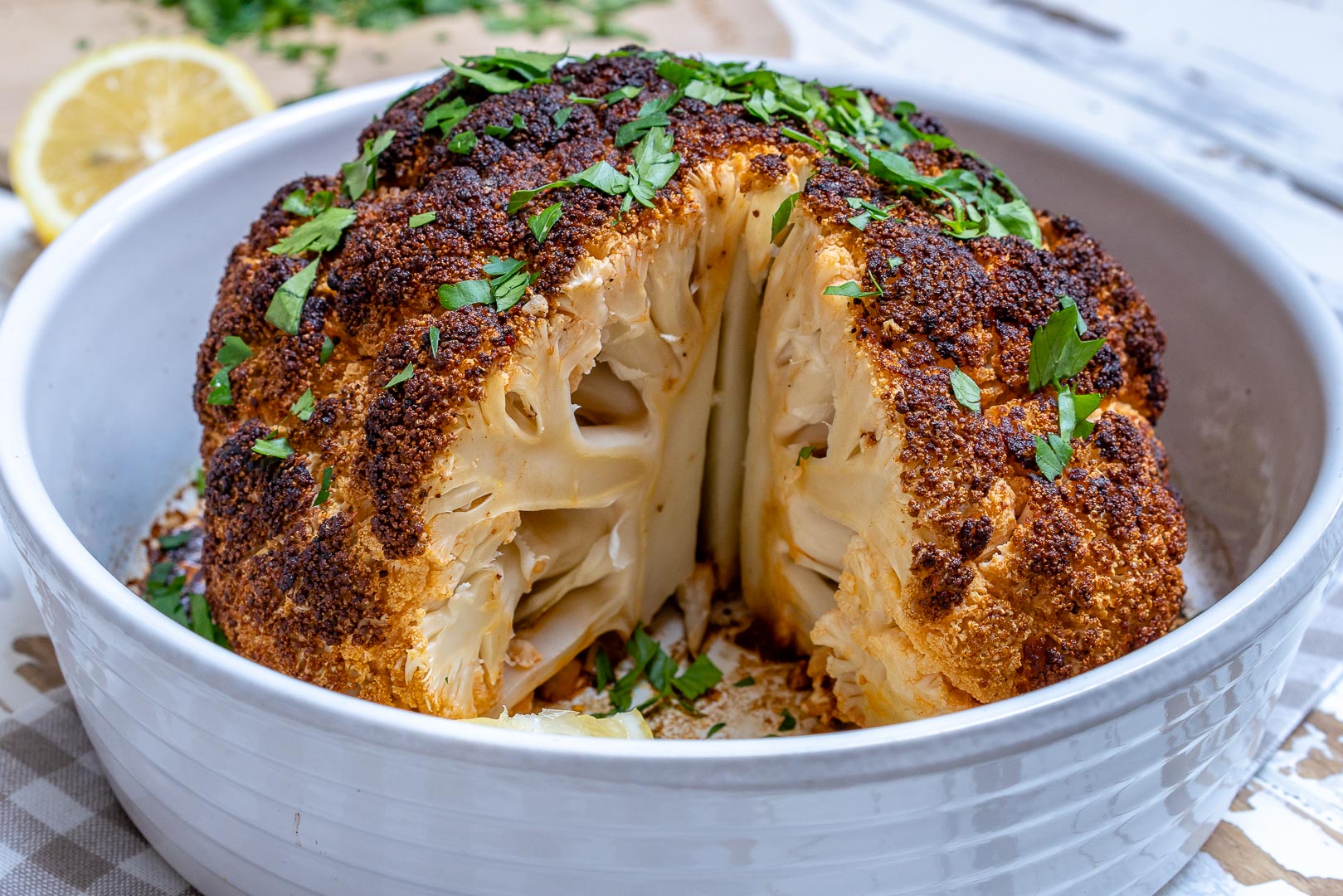 We talked about how cauliflower has become a substitute for many carb-dense foods, but let's highlight its overall benefit! It's high in fiber and vitamin B, can aid in digestion, is good for your memory, and can help keep your bones strong. Basically, it's fantastic AND tasty.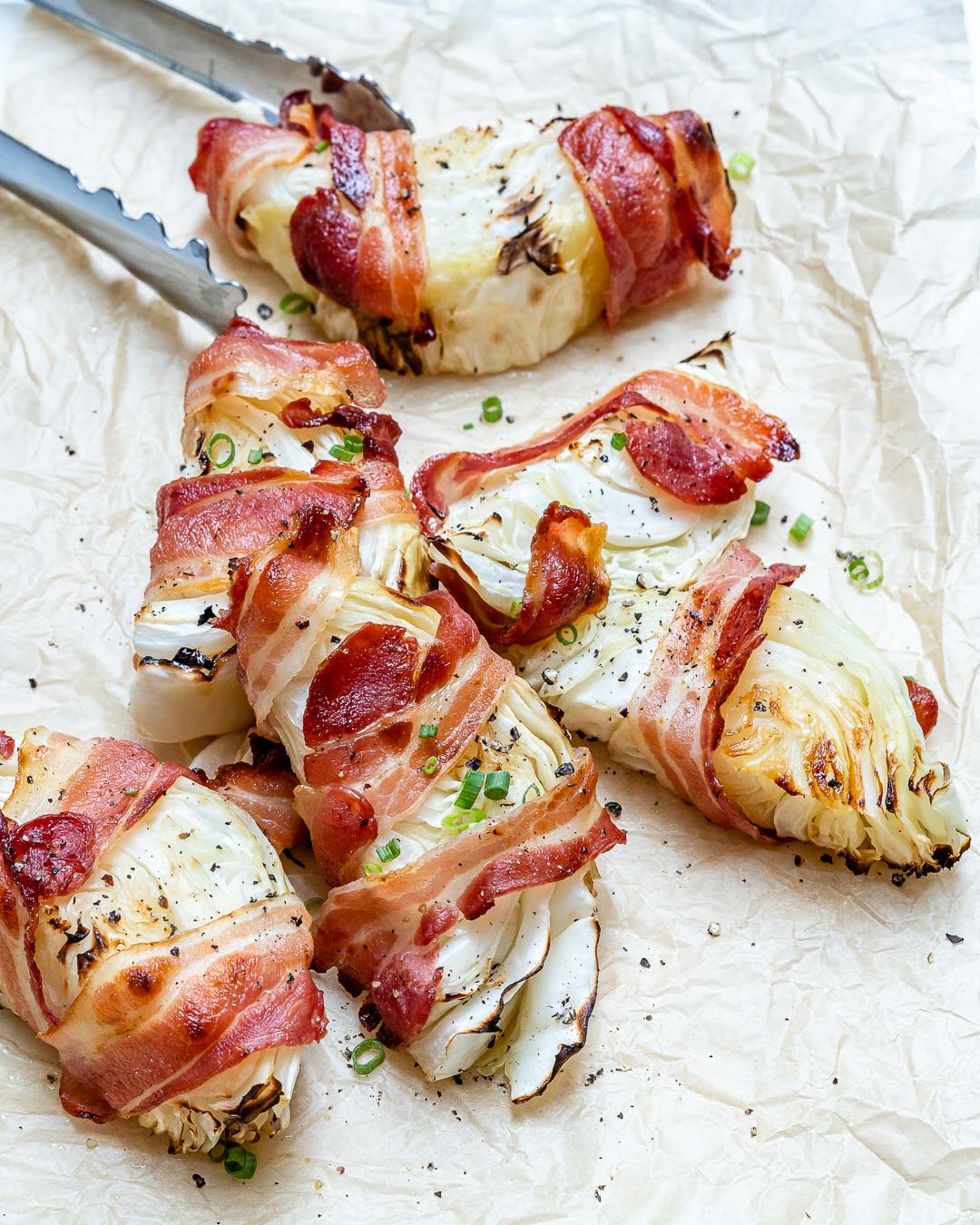 Bacon is one of those foods that can seem "bad," but in moderation, it's not something you need to avoid (especially if you love it!). This recipe uses the grease from bacon to crisp up the cabbage and adds lots of yummy flavors that your guests will surely enjoy!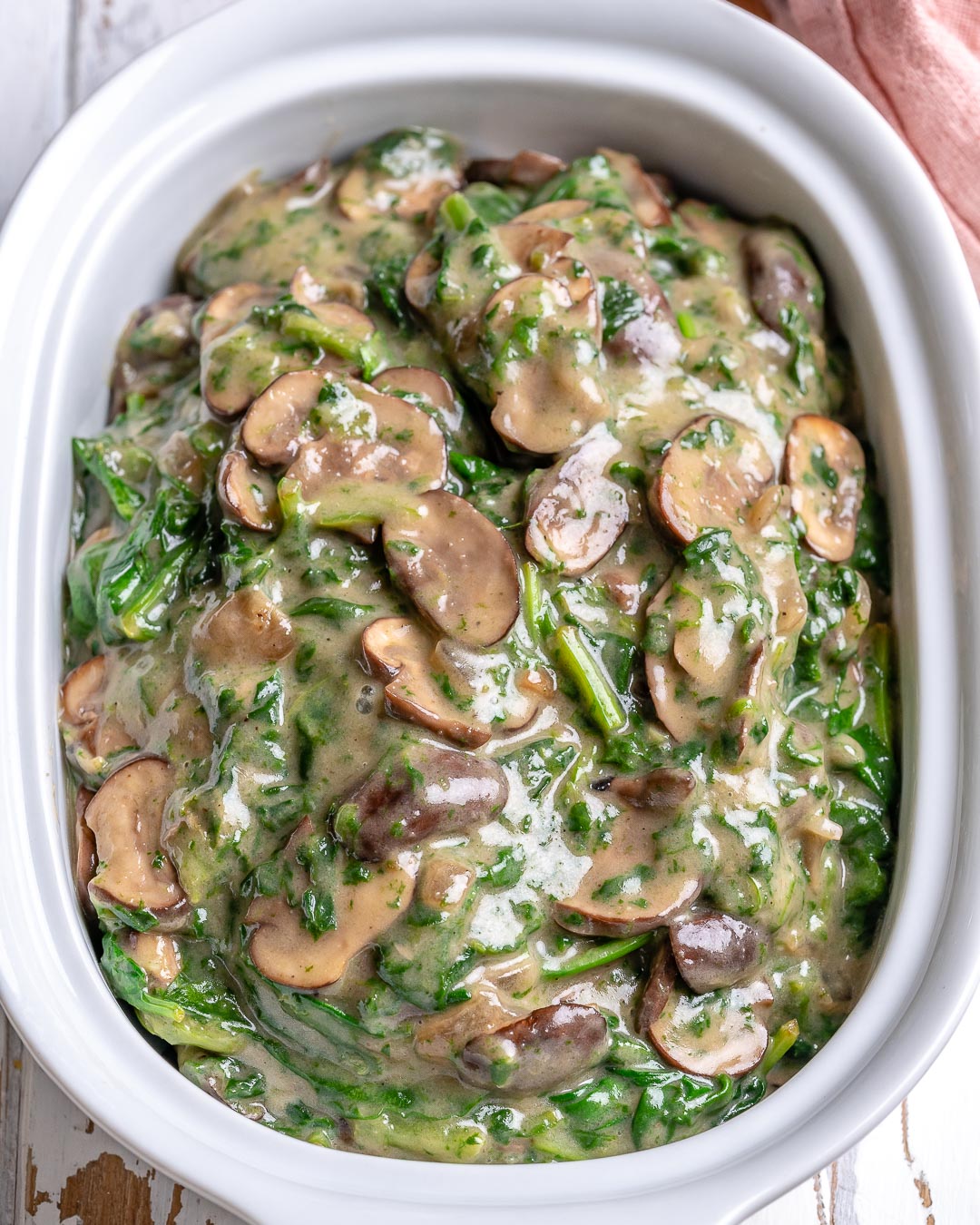 Mushrooms are great to eat in any form, but to get the most out of them, you should cook them! They have cancer-fighting properties, immunity boosters, lots of vitamins B and D, and can help lower cholesterol and relieve inflammation.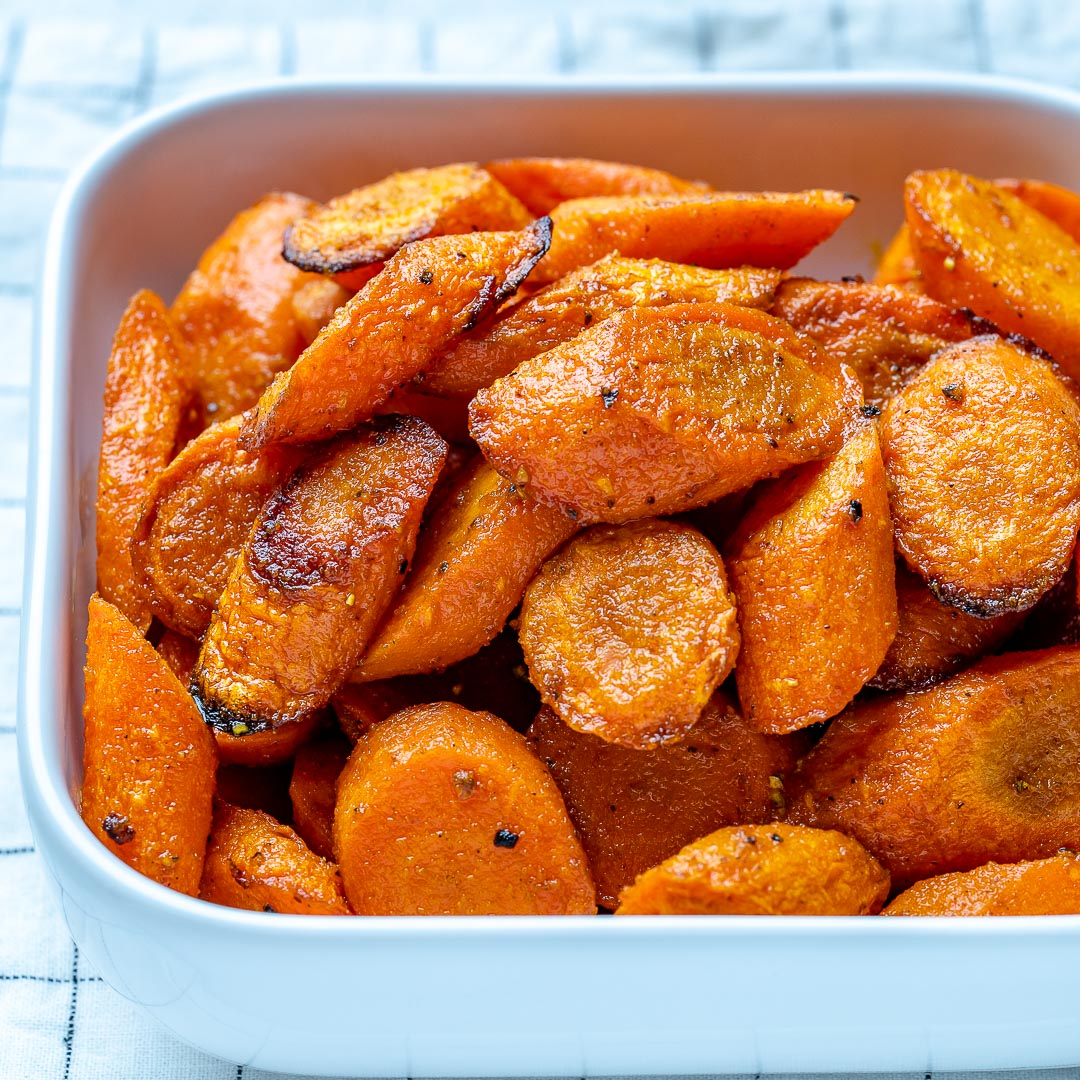 These carrots are fun and unique, as they're roasted in a yummy curry sauce! It's a great way to bring diverse flavors to the dinner table this holiday season. Our curry roasted carrots are great for meal prep, quick weeknight dinners, or even Sunday night when company is over!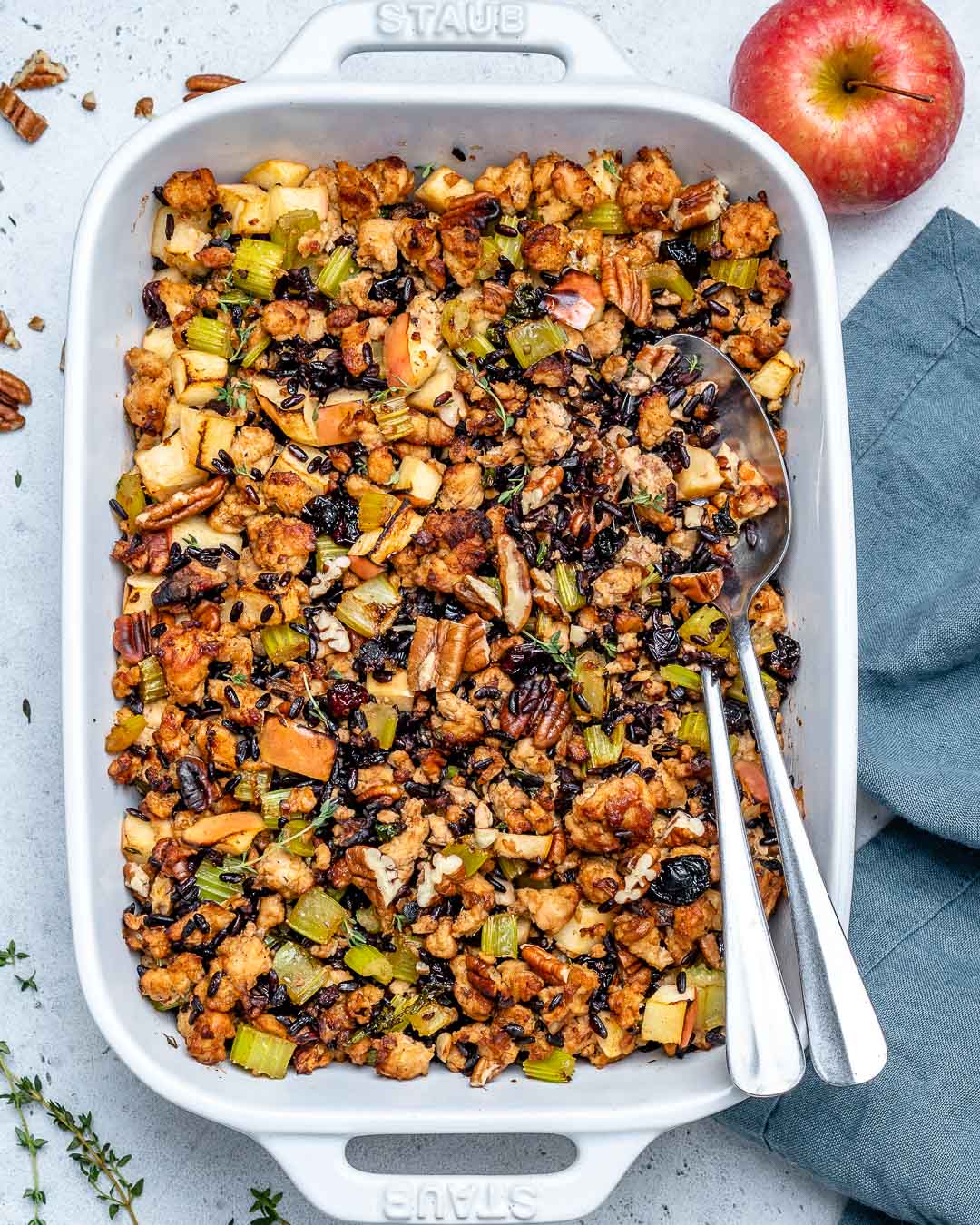 Another take on the classic Thanksgiving food, this recipe calls for wild rice and sausage, celery and onions, apples and cranberries, and pecans to add some crunch and flavor to the mix! This stuffing is packed with complementary flavors + textures while also being packed full of nutrients too! You could even make a batch of this wild rice stuffing on a random Sunday, then portion it out throughout your week for meal prep – just to keep things interesting this winter!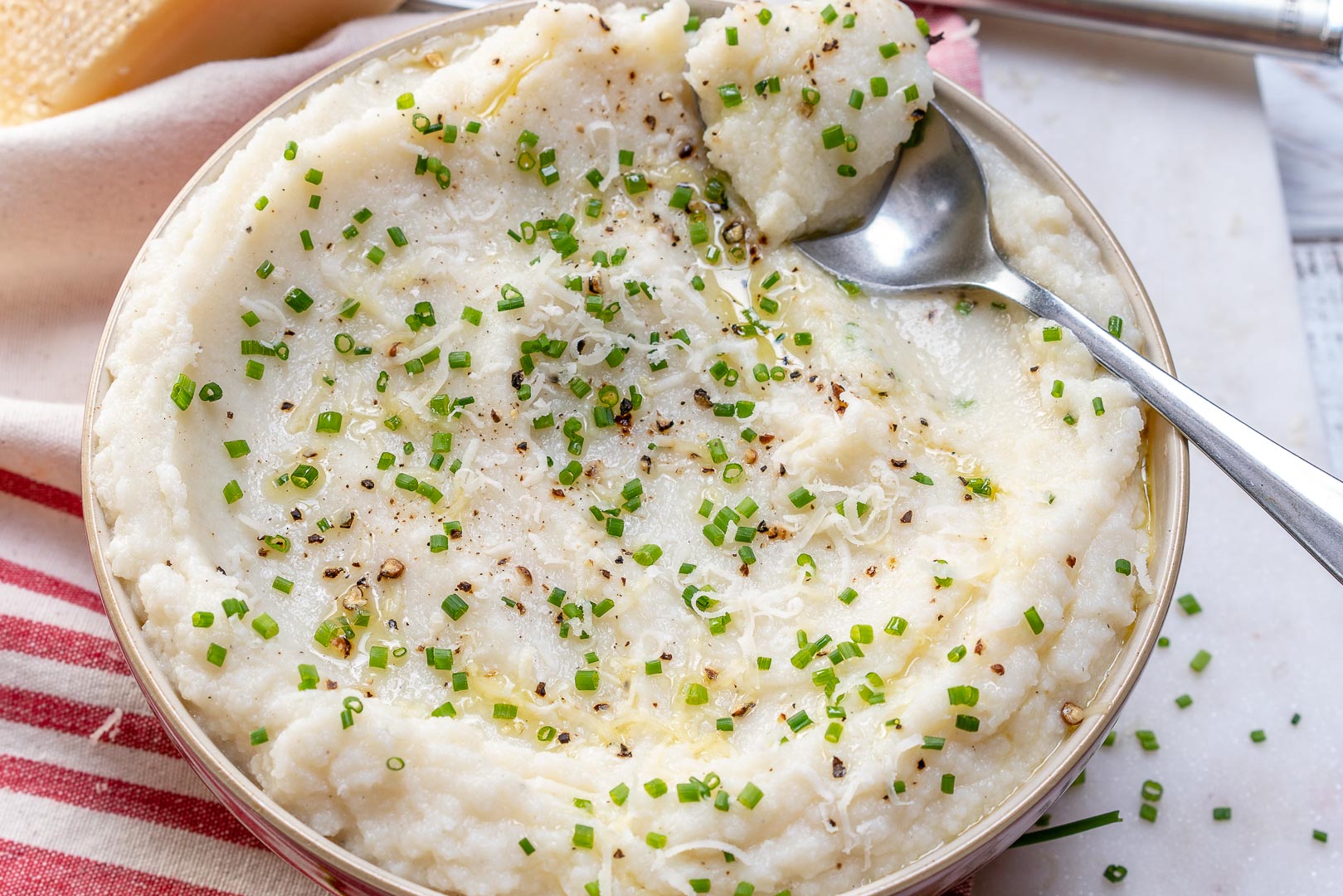 If you're wondering why Cauliflower, I have the answer for you! Cauliflower is so versatile, reliable, and it pretty much provides the same textures as potatoes. However, the flavor is just different enough to satiate those taste buds that still love something filling during the holidays. It's a member of the cancer-fighting cruciferous veggie family and is anti-inflammatory, antioxidant-rich, and may boost our heart and brain health!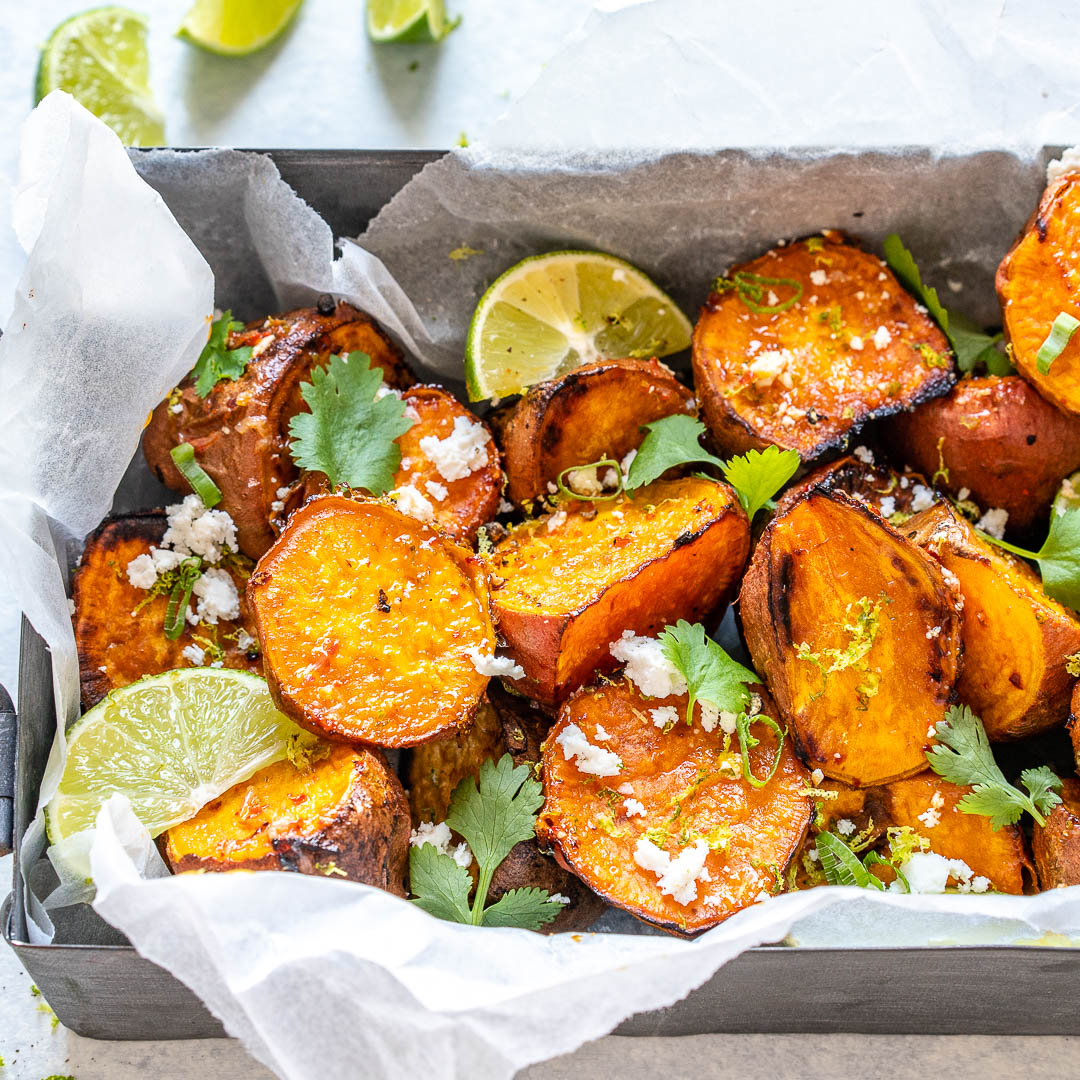 Here's a flavorful take on the sweet potato! If you're someone that likes a little spice in their foods, especially during the holidays when it seems like everyone makes the same thing, try these chili lime sweet potatoes and see what your family and friends think. I bet they'll be impressed!
That's 20 of our Favorite Clean Side Dishes!
The holidays are great for bringing family and friends close and sharing experiences, memories, and food with one another. These recipes are a great way to indulge in those classic holiday foods while making healthier choices.
I hope you have a fantastic season, CRUSHers! Share your favorite dish in the comments below for others to try.
Leave a Comment Below:
Related Posts :
..