31

Aug, 23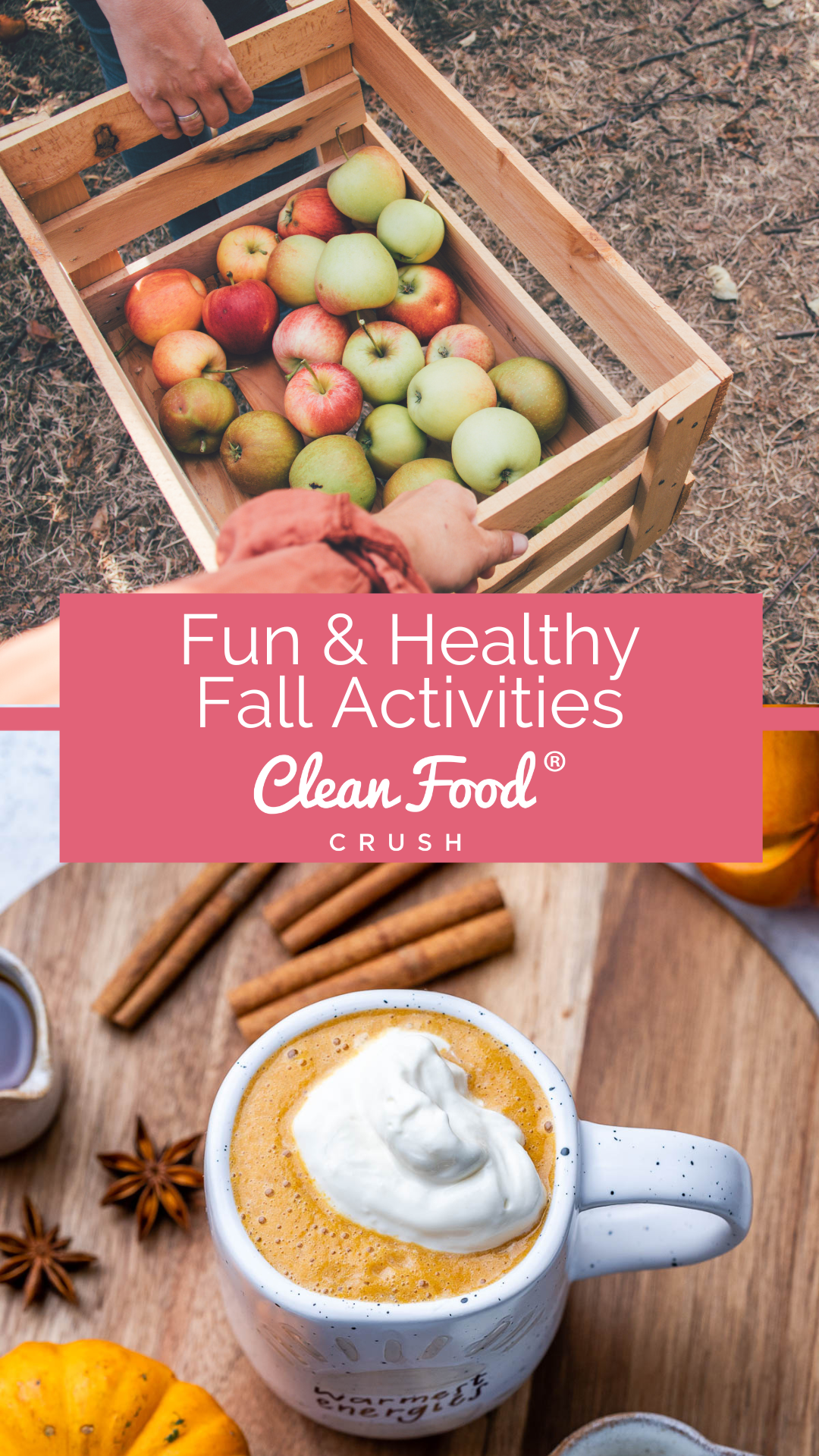 Fun and Healthy Fall Activities – 10+ Great Activities to Enjoy the Fall Season
With the recent hot weather, I can't be the only one anxiously looking forward to Autumn!
Not only will the temperatures drop, but all the fun Fall seasonal activities and foods will return soon
Mmm…Fall Food is the best!
Flannels, sweaters, hot tea, stew, pumpkin, Halloween, crunchy leaves, just to name a few.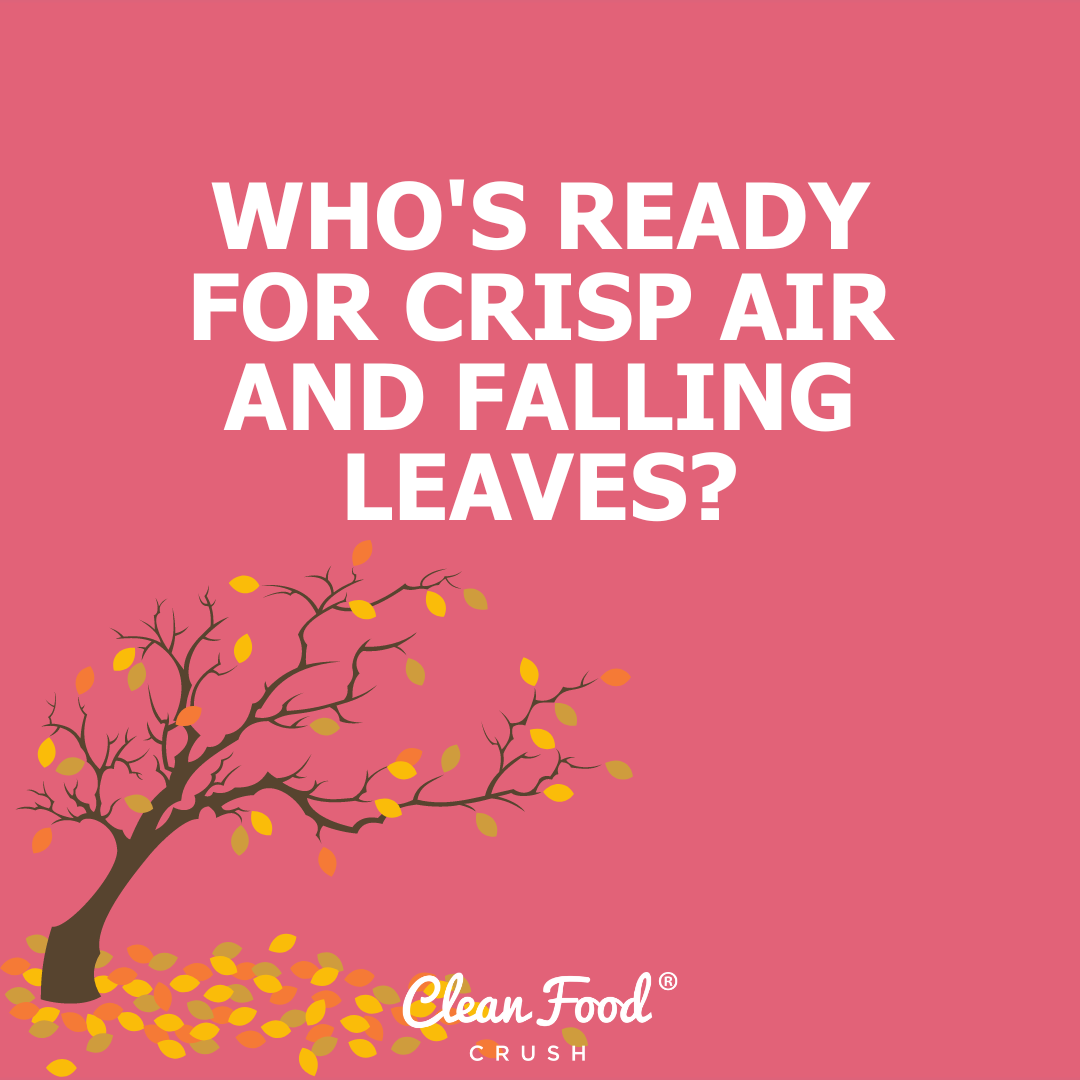 As much as I love this season, it does bring with it some temptations that, if we're not careful, can set us back on our health journeys or goals.
It can be easy to curl up on the couch with hot chocolate and baked goods and while away the time watching movies or reading. While these are not inherently bad things (in fact, that's one of my favorite ways to treat myself or practice self-care in the Fall and Winter), it's important to practice everything in moderation.
So, I compiled a list of more than 10 fantastic and fun activities to enjoy a healthy Fall season! 
Apple & Pumpkin Picking 
It may seem obvious, but no list of fun fall activities is complete without apple and
pumpkin
picking.
Take your family to an apple orchard and pick the tastiest looking fruits or a pumpkin patch where you can have a great time choosing the
best
pumpkins for a jack-o'lantern.  
To make it even more fun, come up with a competition you can play with your family, like who can find the reddest apple or biggest pumpkin.
Carve a Jack-O'Lantern
Now that you have the perfect pumpkin bring it home and get to carving! Let your creative side go crazy making a funny or scary face in your Jack O'Lantern. This is one of my favorite ways to spend time with my kids in Autumn.
As a bonus, roast the seeds using
this simple recipe
for a tasty snack!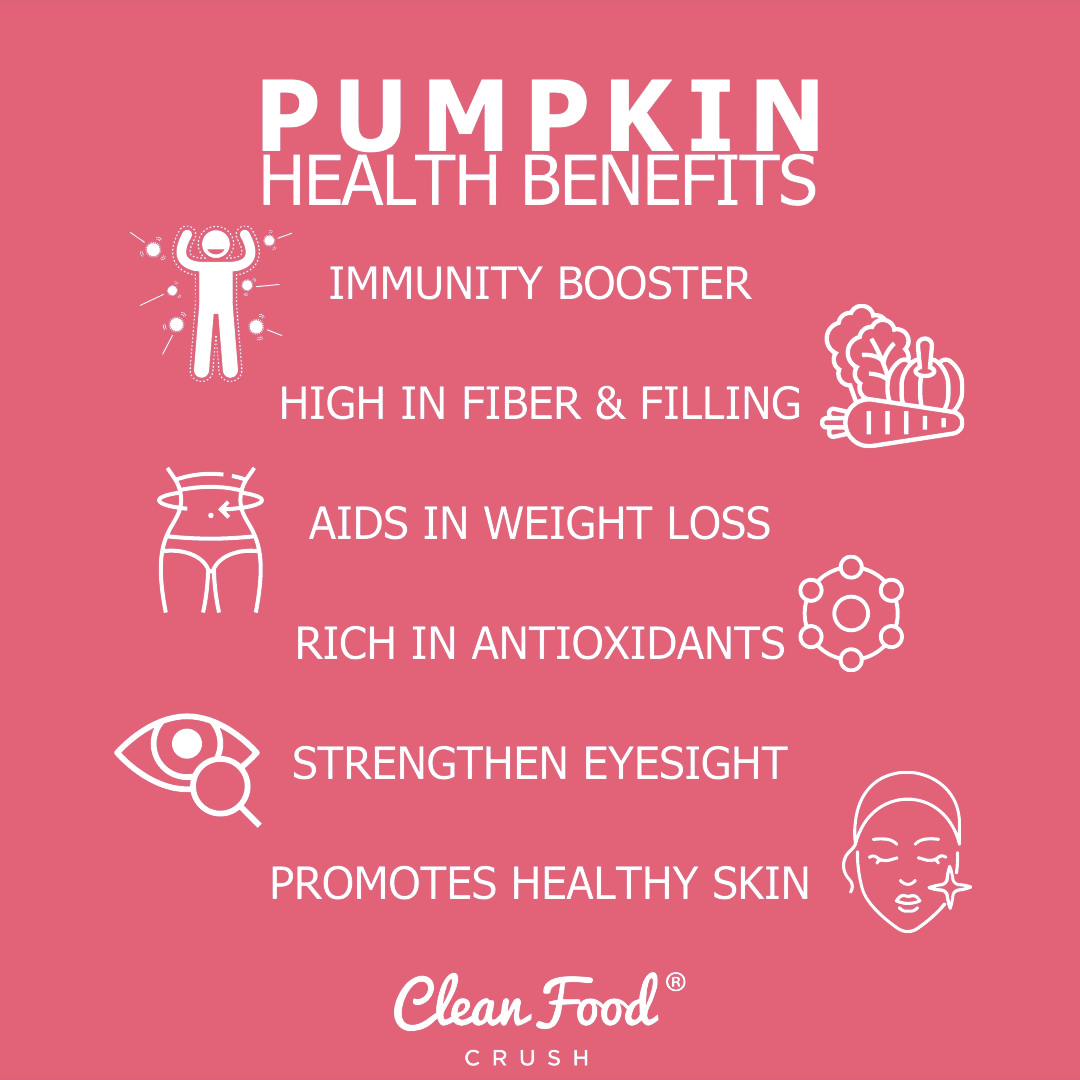 Go to Your Local Farmer's Market
There are
several
reasons to visit your local farmer's market.
First, it's vital for the economy and community to support local businesses and farmers.
Also, the seasonal produce here is much fresher than anything at a grocery store, as the fruits and veggies are minimally processed and often grown without pesticides.
Finally, it's more ecologically friendly and will lower your carbon footprint.

Cook a Healthy Seasonal Dish
Now that you've picked out your apples and pumpkins
and
made a trip to the Farmer's Market make a day out of using your fresh produce by experimenting with fun seasonal recipes. 
There's no way I'll be able to list all of our delicious recipes, but to get started, here are 2 roundups to check out:

Have your kids join you in the kitchen; it's a great way to spend time together as a family and exemplify the importance of eating clean food.
Here are some tips and recipes for cooking with children
.
Have a Day Trip Somewhere Fun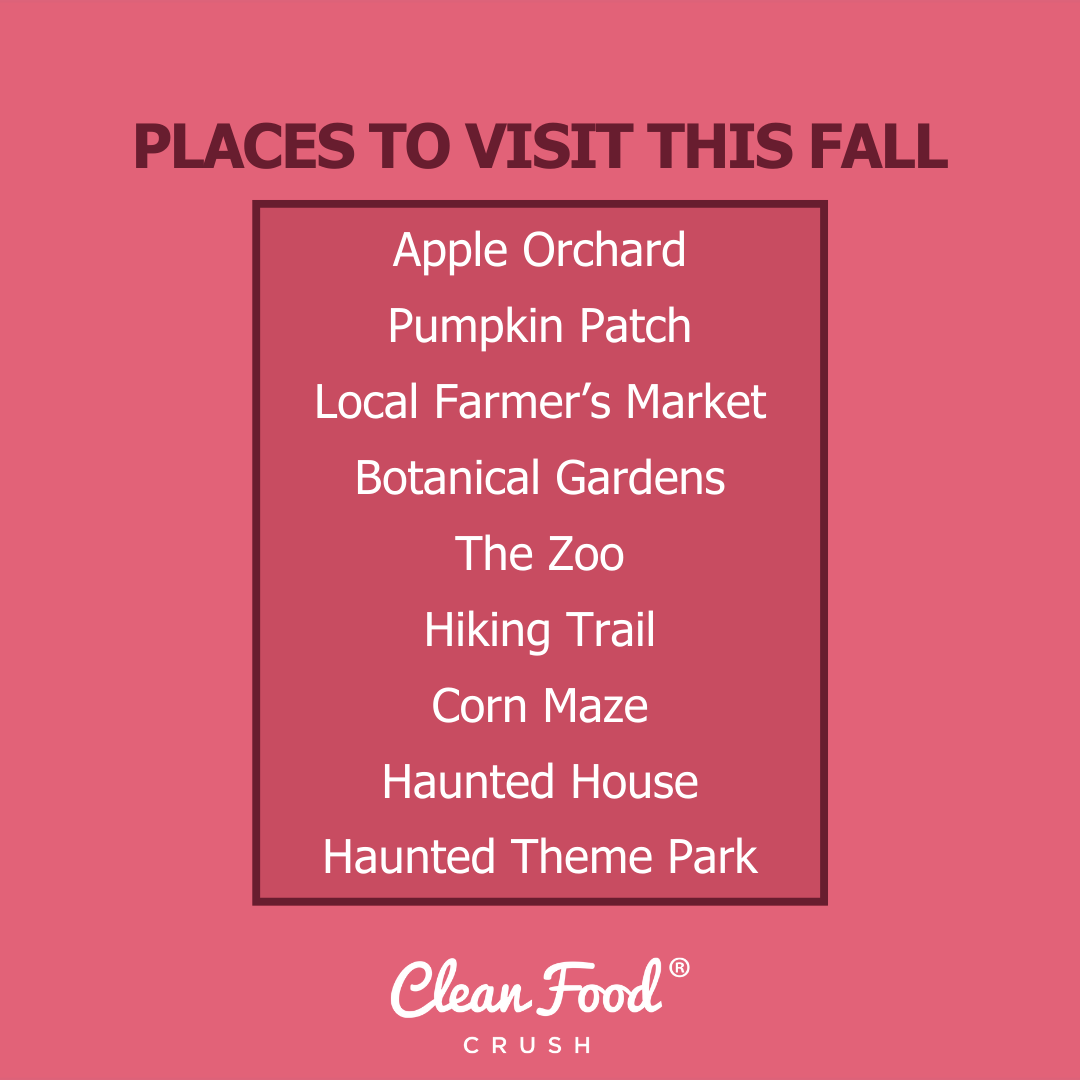 Enjoy the crisp fall air by visiting a nearby site or taking the family on an all-day outdoor activity.
For example, check out the local Botanical Gardens, spend time with the wild animals by visiting your closest city zoo, catch some thrills at an amusement park, or take in the stunning views on a hiking trail.
All these options will get your body moving and provide some necessary exercise; I walked over 5 miles on my last trip to the zoo!
Get Lost in a Corn Maze or Enjoy a Hay Ride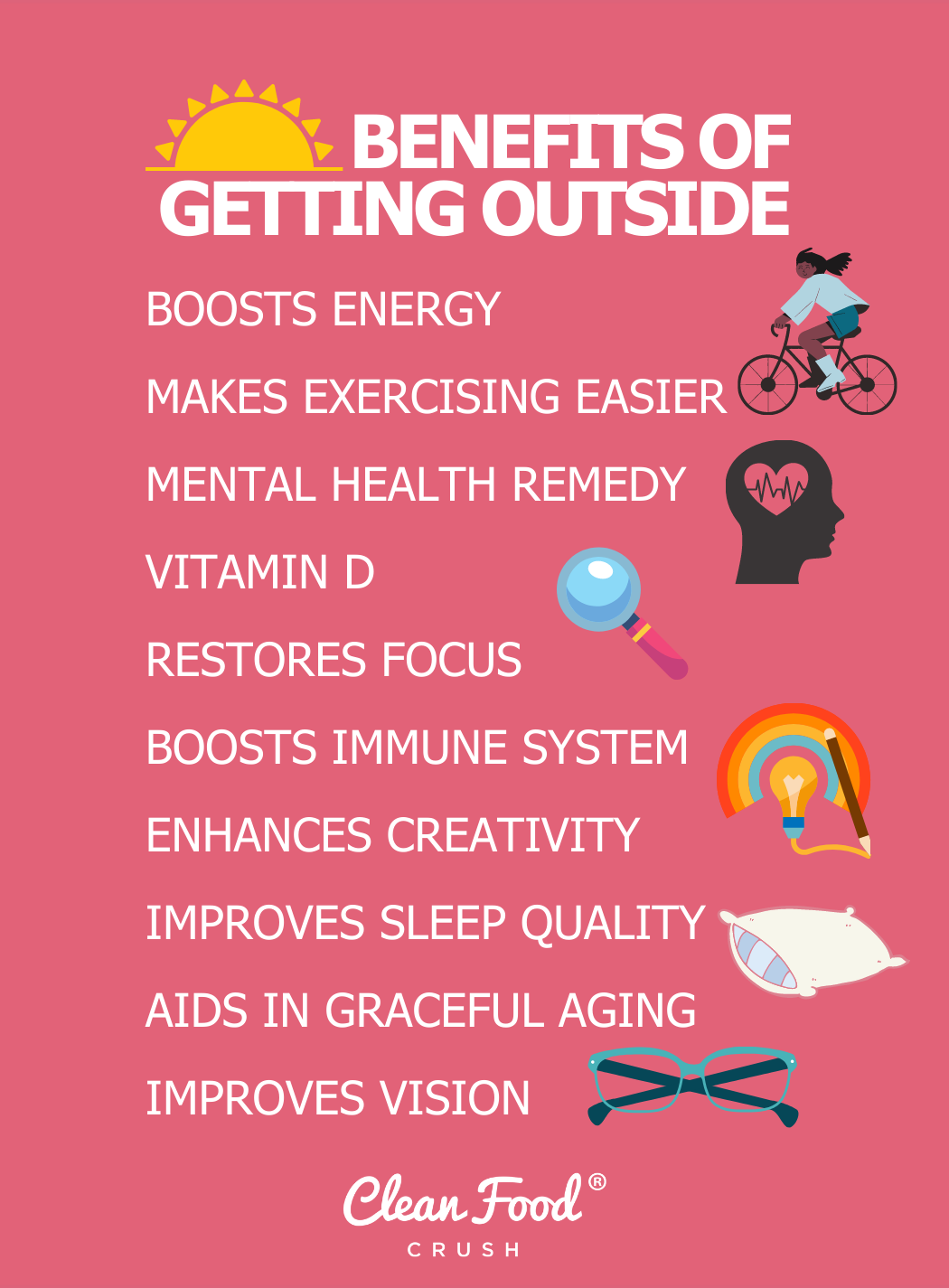 Let yourself get lost in a corn maze or foster healthy competition with your friends and family to see who can find their way out first. Or, if that's not your thing, relax on a hay ride to
destress
after a long day.
Chill Out Indoors
Like I said earlier, I adore treating myself to a calm night inside, especially when it's storming or extra cold outside.
Make yourself a hot chocolate or a
pumpkin-spiced latte
, curl under a warm blanket on the couch,
read a good book
, have a movie marathon, or watch a football game.
You can also try your hand at a new hobby like knitting, puzzling, or painting. 
Connect With Your Inner Child

Become one with your inner child or connect with your actual child by playing!
And I do mean
playing
. Jump in a pile of raked leaves (that's a way to turn a chore into something fun) or play a game of pickup football.
Get Your Spooky On
Make that movie marathon a
spooky
movie marathon, join a scary book club, or take the family to a fall festival.
Go all out for Halloween by visiting a haunted theme park or a haunted house. I mean, talk about getting your heart racing. Plus, places like haunted corn mazes and Six Flags Fright Fest are super fun and include lots of walking (without feeling like exercise).
Just be wary of any fried and sugar foods at theme parks. Be sure to pack your own meals and snacks – you won't only save yourself from unhealthy foods, but you'll also save money! Here are 2 more roundups with Halloween-specific recipes:
Volunteer & Give Back
Last but not least, try expressing your gratitude. If you're having a bad day, list your blessings or things you're thankful for to help shift your perspective. Say thank you to people who have given their time, resources, and emotional energy to you.
My favorite way to do this is by writing letters (extra points for using fall-themed stationery)! 
Use some of your free time (if you have it) to give back to your community. There are always several ways to volunteer, like at shelters for the homeless or victims of domestic violence, giving to canned food drives, offering free tutoring for school children, or serving at your church.
And bring your kids with you so they can learn the beauty and value of helping others. It feels good, lifts the mood, and creates a healthier community for everyone.

However you choose to spend the season, I hope you all have a FANTASTIC, fun, and healthy Autumn with yourself, your friends, and your family. 
Let me know your favorite fall activities in the comments below!
Leave a Comment Below:
Related Posts :
..