21

Oct, 21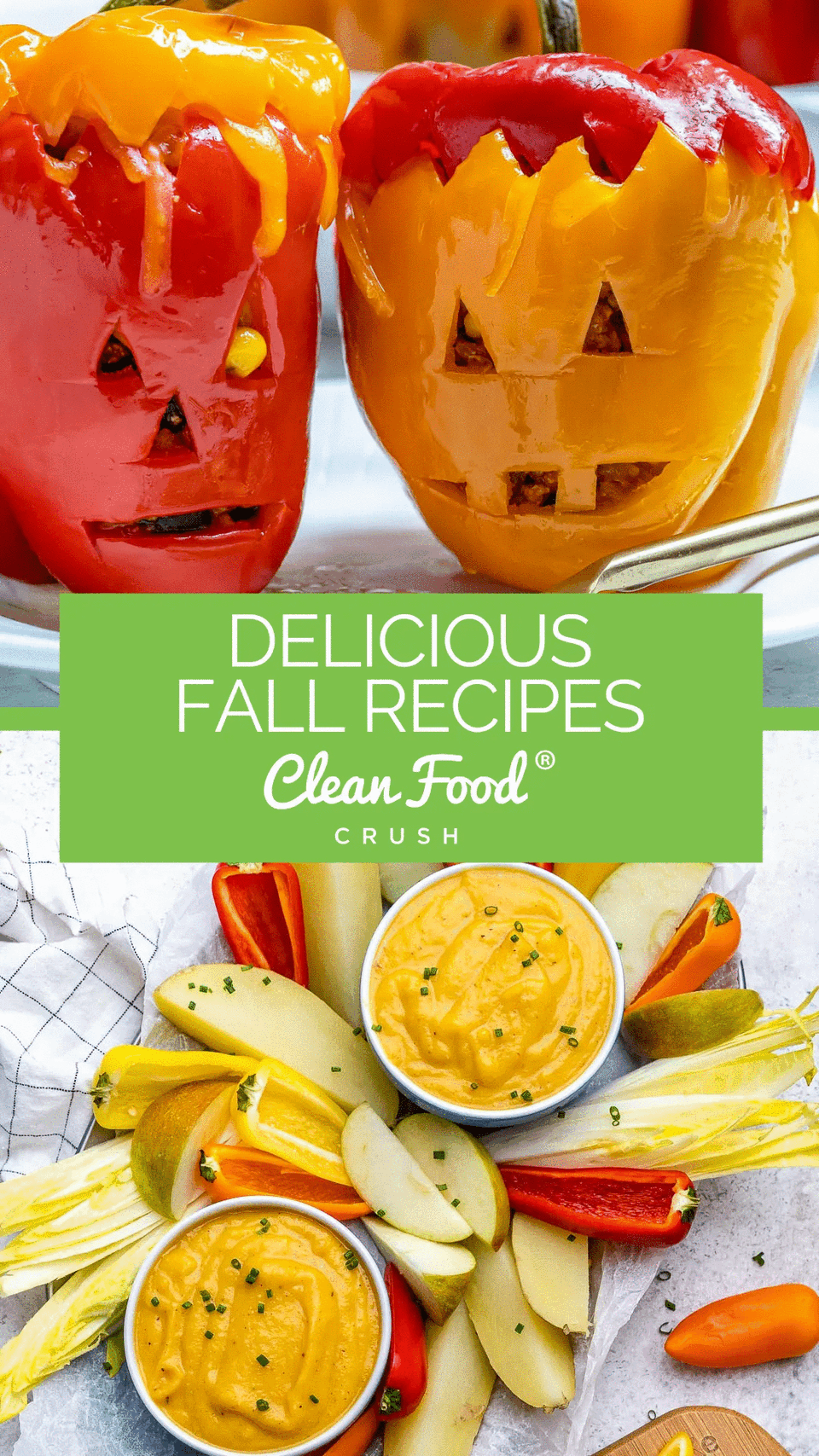 Healthy and Delicious Autumn Recipes
The leaves are changing, people are reuniting with their favorite sweaters, and Holidays are approaching quickly. It truly is autumn! 🧡🍁🍂🍁 
I LOVE this time of year. Curling up with a hot cider and a good book, watching a movie, or going pumpkin picking with the family. Not to mention all the fun celebrations that fill these next few months! But, perhaps my FAVORITE part of the Fall is all the delightful foods and drinks.
Here are twenty-one healthy and delicious recipes that are perfect for this time of year:
Perfect for Celebrations: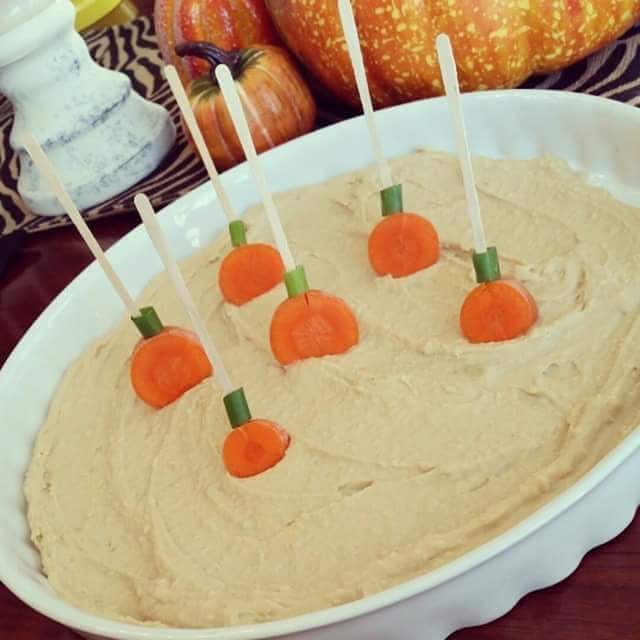 This healthy fall hummus is fantastic and super easy to make. Just throw everything together in a food processor (or blender if you don't have a processor) and serve! Your guests will LOVE it. For some extra festivity, add sliced carrots on toothpicks with little green onion slices on top. They'll look like tiny pumpkins, and they're great to dip in the hummus.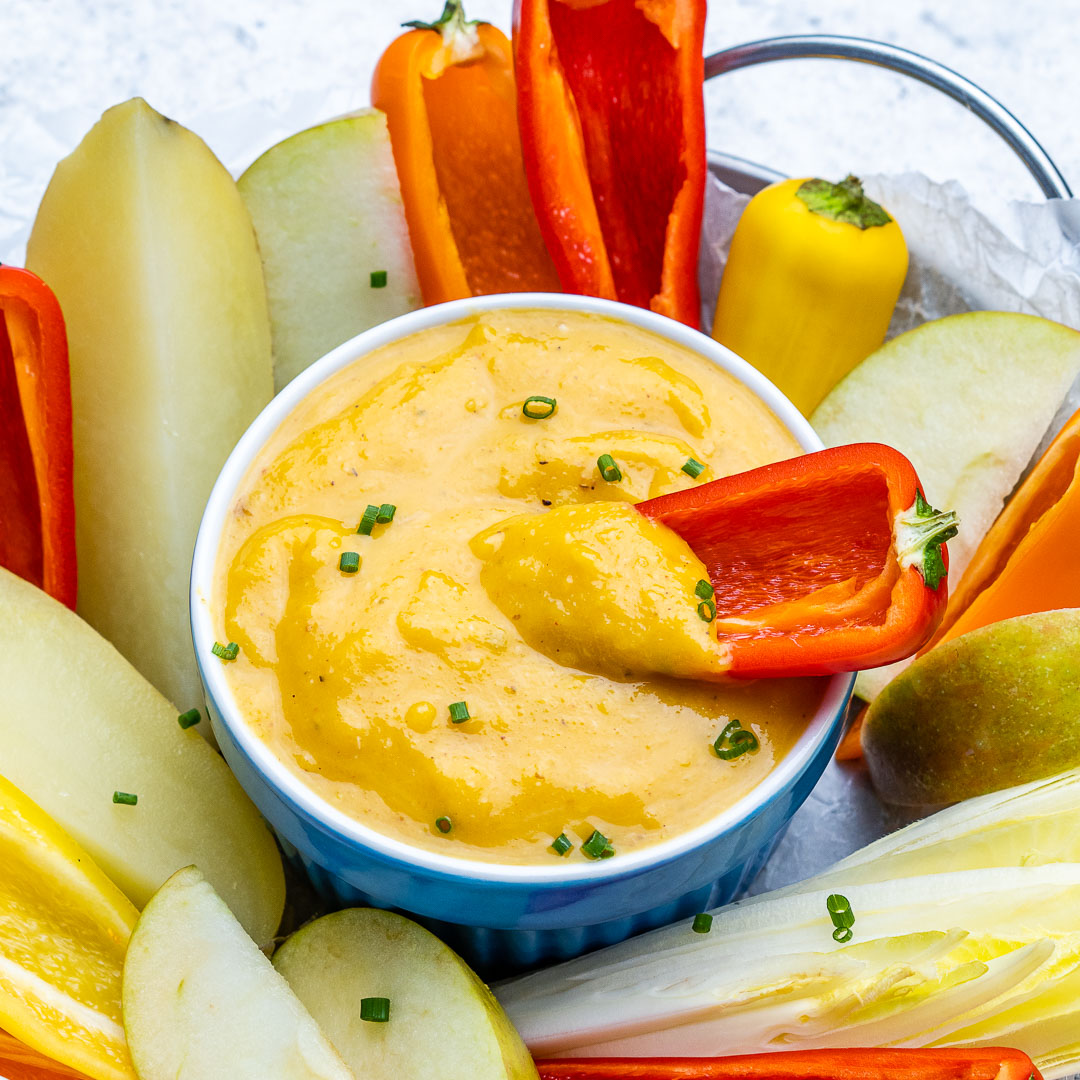 Need a dip for any gatherings or parties you have coming up? Try this recipe! It's creative, tasty, and satisfying. Perfect for entertaining this Fall when squash is plentiful and inexpensive.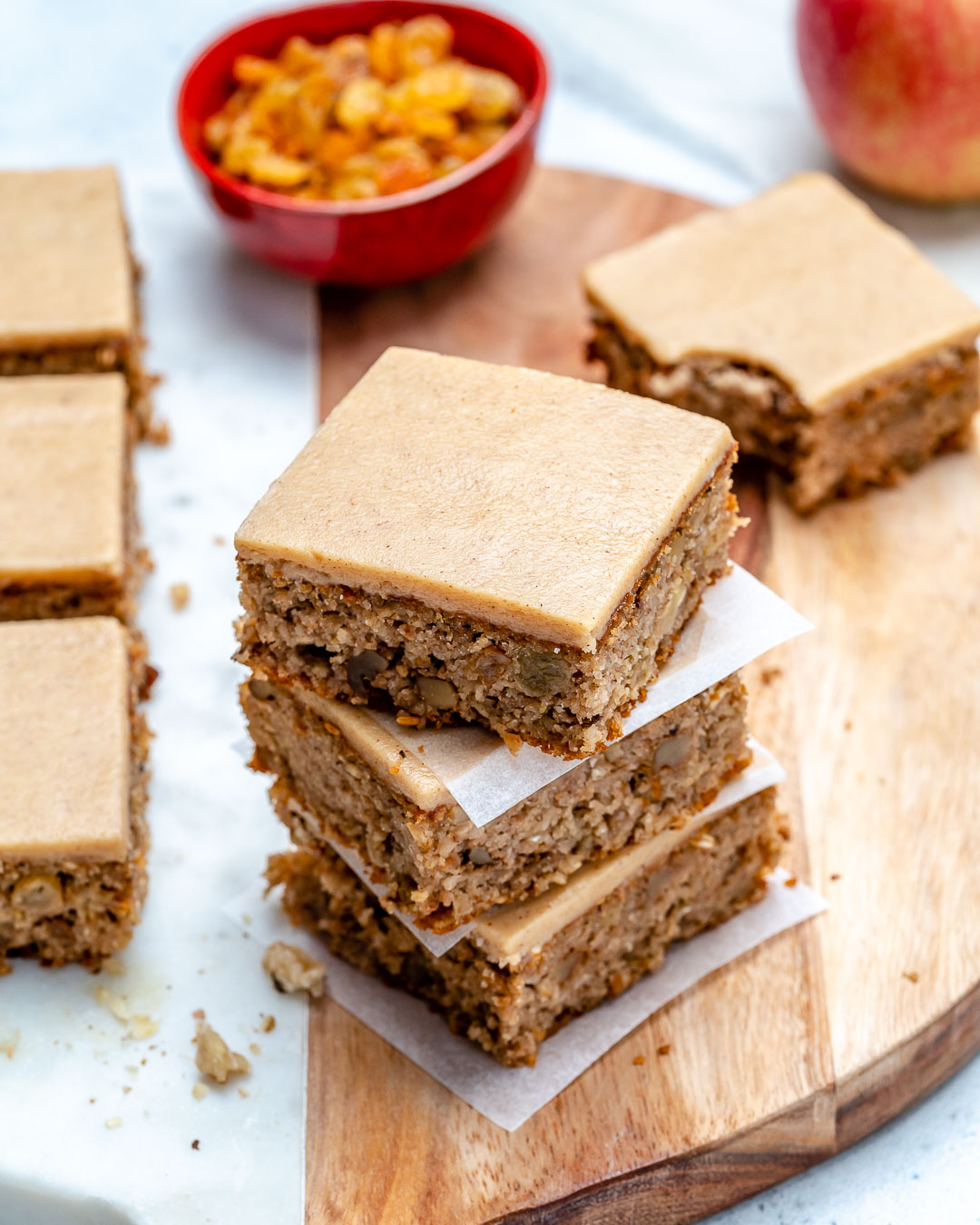 These pie bars are incredibly versatile! You can serve these as a snack or a delicious dessert during parties. As a bonus, your entire house will smell incredible, like a delightful fall afternoon, while they bake!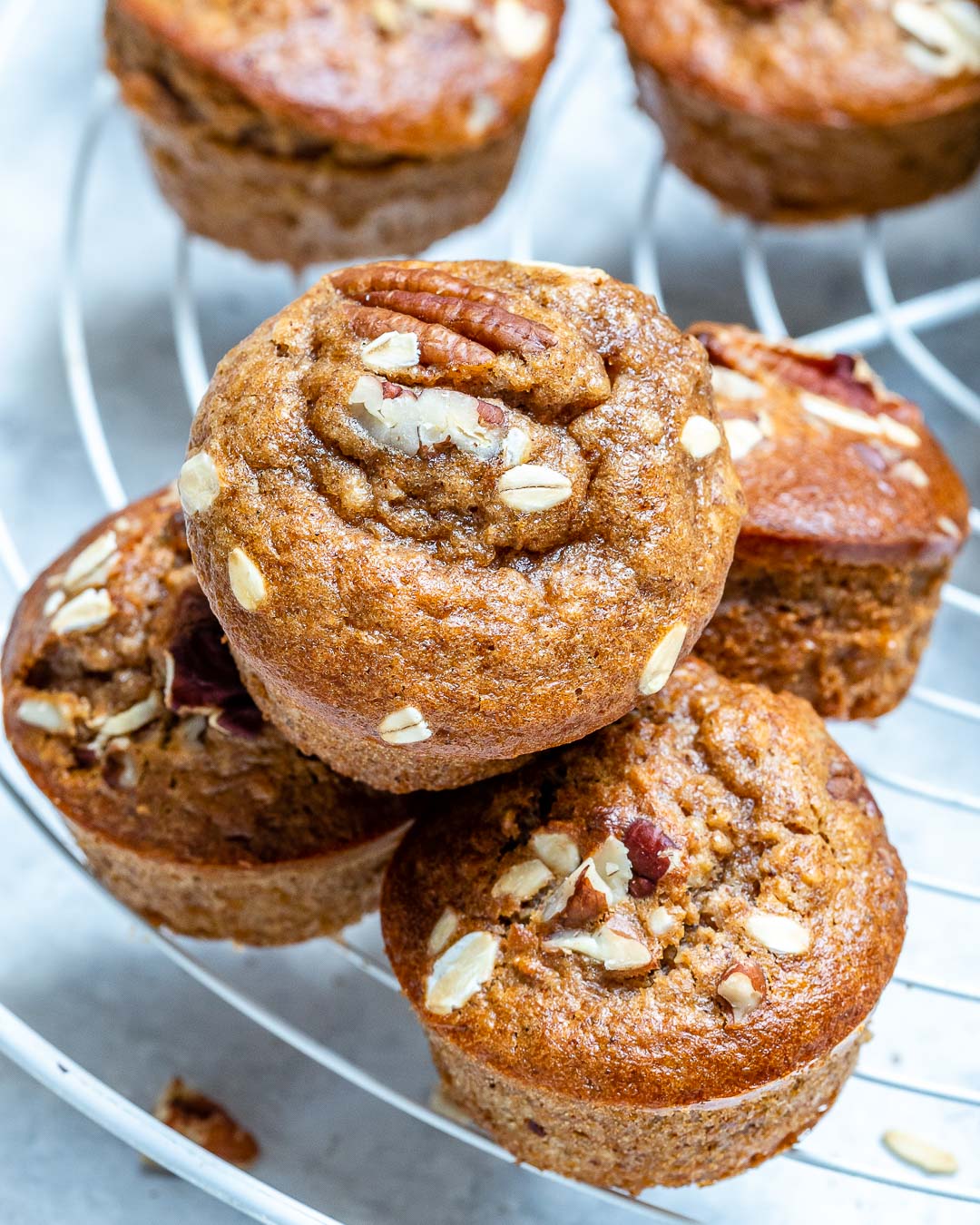 For those crazy busy mornings when the kids are running late for school and you just don't have time to make breakfast. Make a batch of these peanut butter applesauce muffins for a quick on-the-go breakfast, OR you can set a tray our during parties to impress your guests.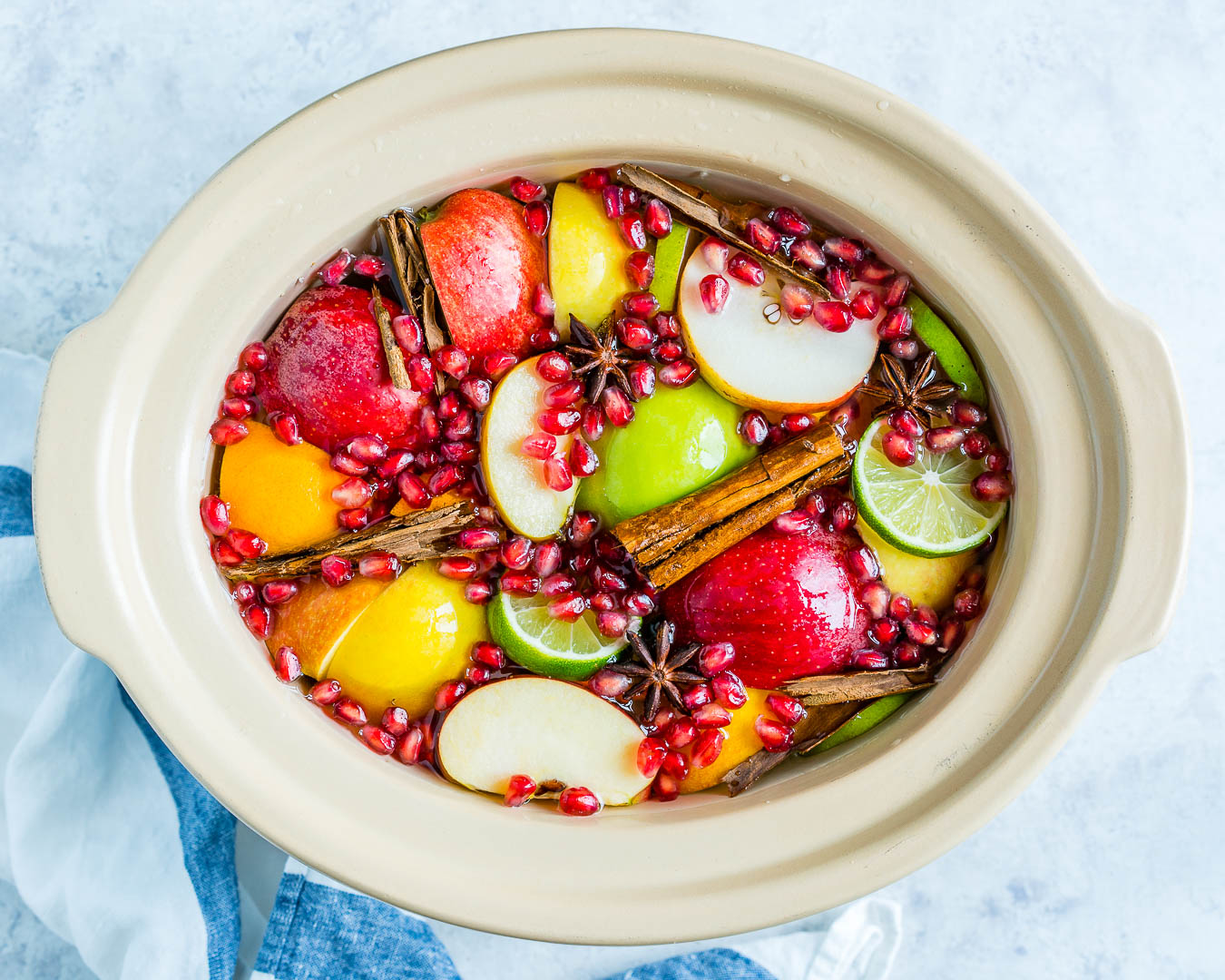 Fall isn't complete without a steaming cup of apple cider, in my opinion! And with this recipe, you'll be shocked to find how easy and convenient it is to make your own. It cooks all day while you're getting other stuff done, and then you can come home to a delicious smelling house and a nice, comforting mug of cider.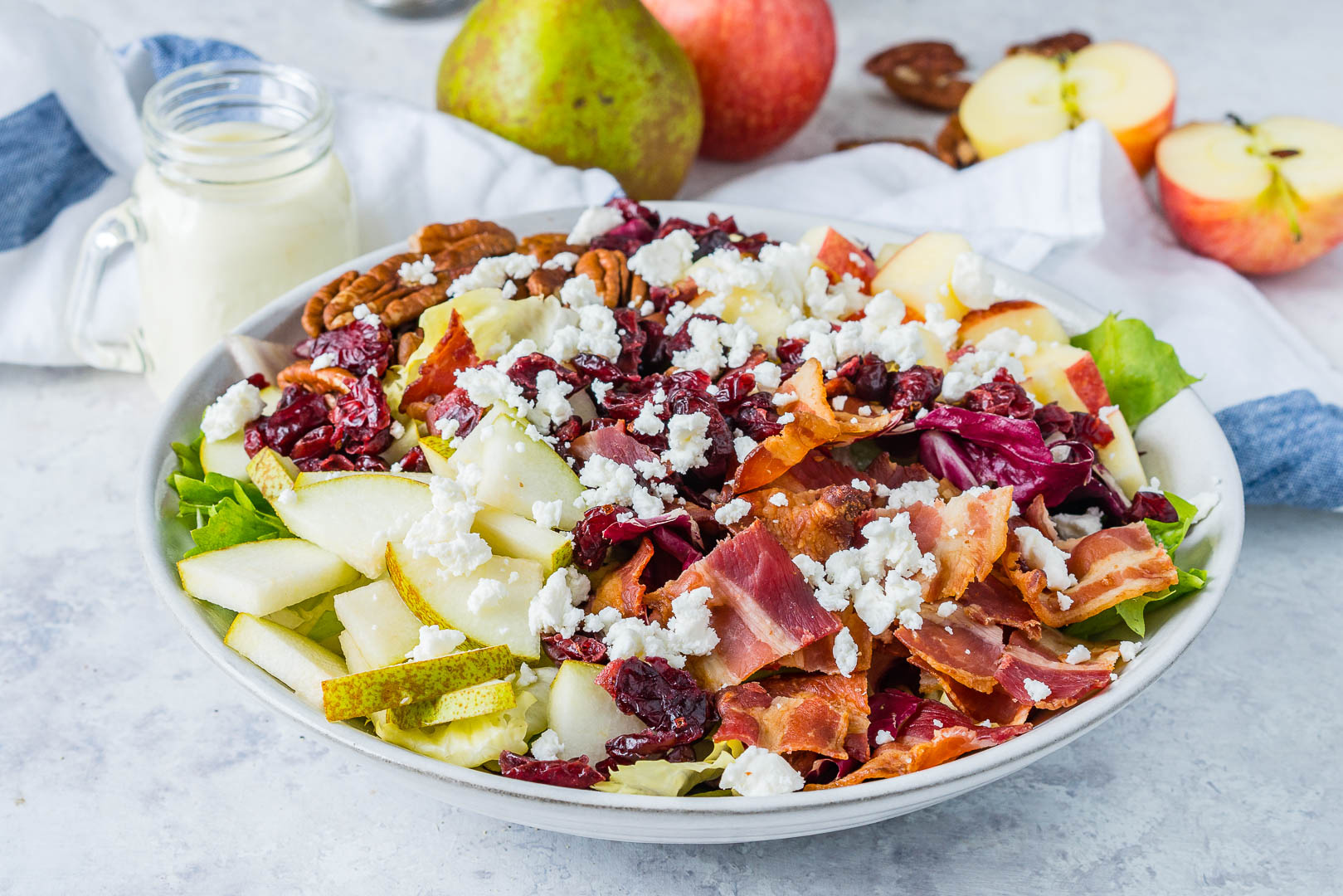 Tangy, crunchy, tasty, and, of course, healthy, this chopped autumn salad is absolutely incredible. Try doubling or tripling the recipe and taking it to your next party. Everyone will thank you, and the bowl will be empty in no time! 
Halloween Recipes: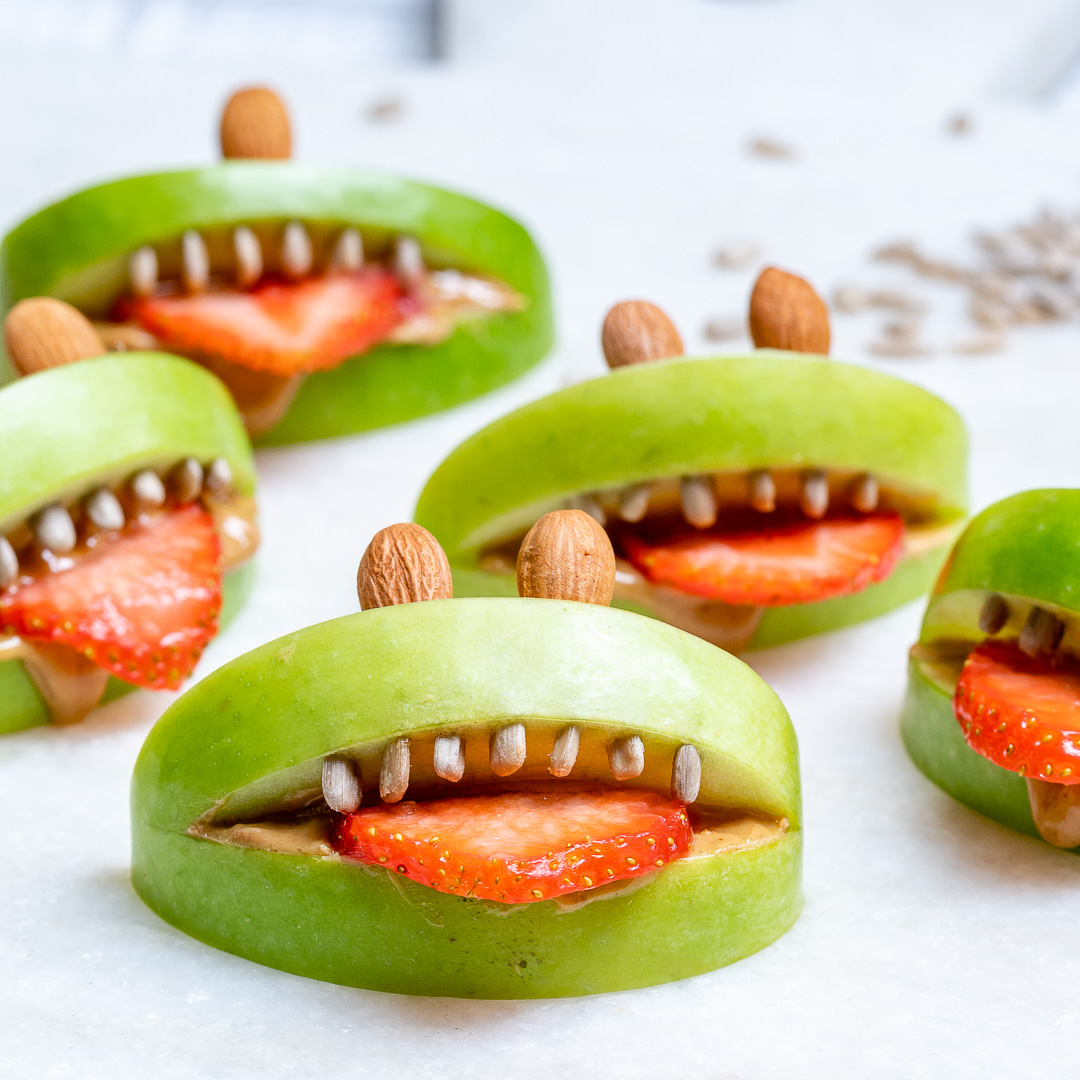 Of course, I had to get some fun Halloween recipes in here! If you're not careful, October can be a month FULL of candy and unhealthy snacks. Instead, gather your kids together in the kitchen to make these fun and creative little snacks!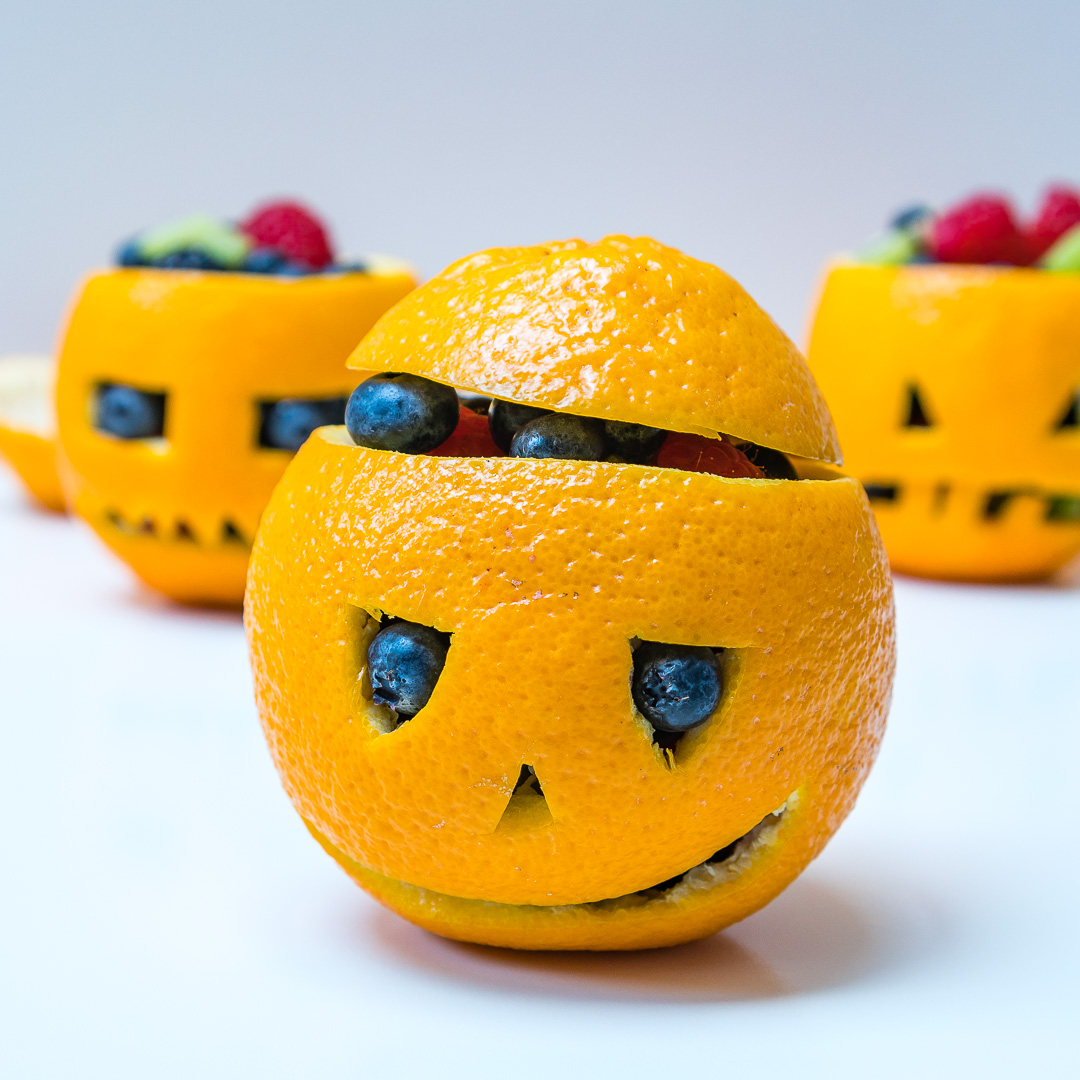 These Jack O'Lanterns are another fun craft idea to do with your kids! Feel free to mix up the fruit with what your family loves the most. This is a great way to get them interested in cooking while also sneaking healthy nutrients into their diet.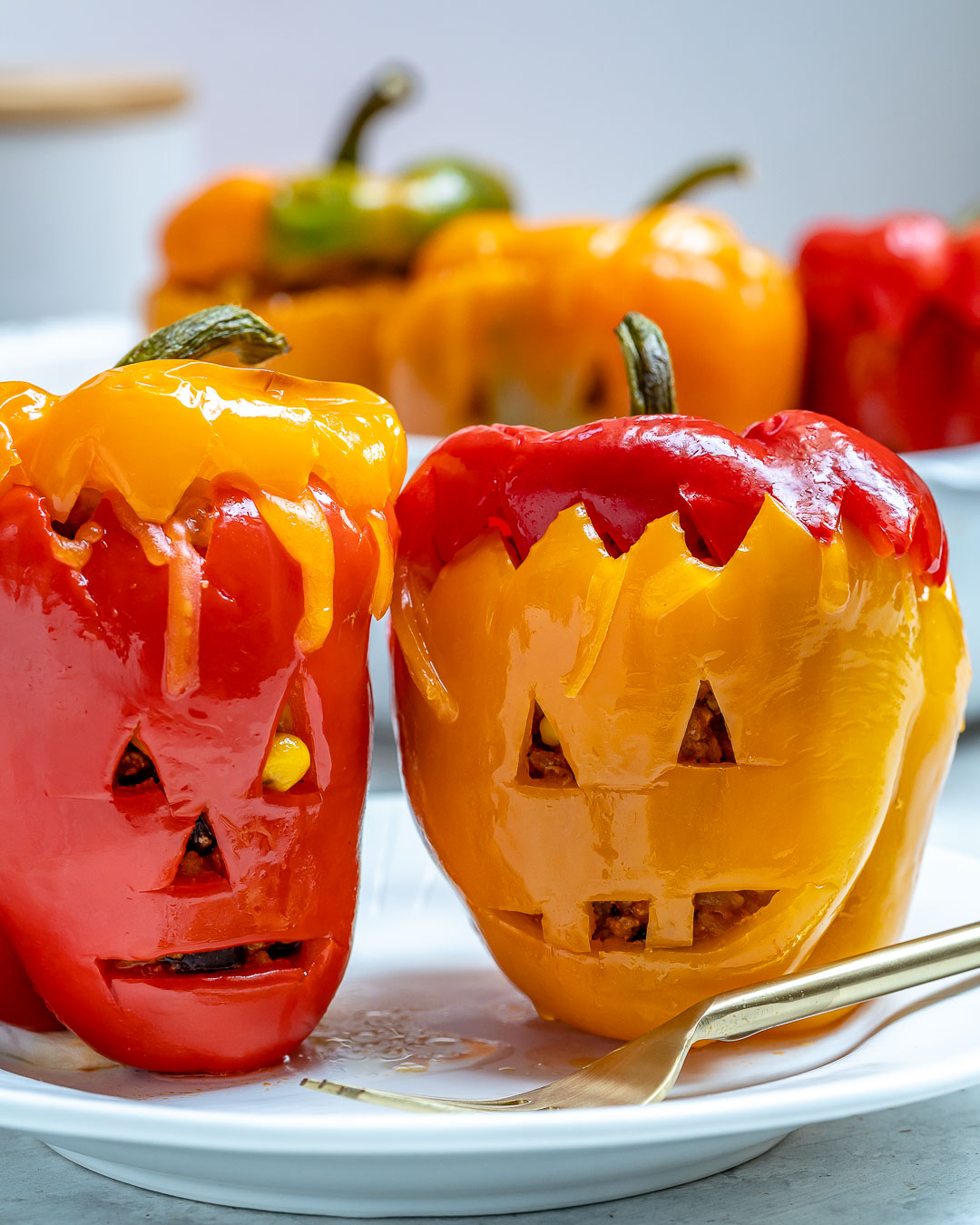 Now's the time to let your kids play with their food! After they've carved spooky faces into the peppers, fill it up with this simple, delicious, and protein-packed stuffing.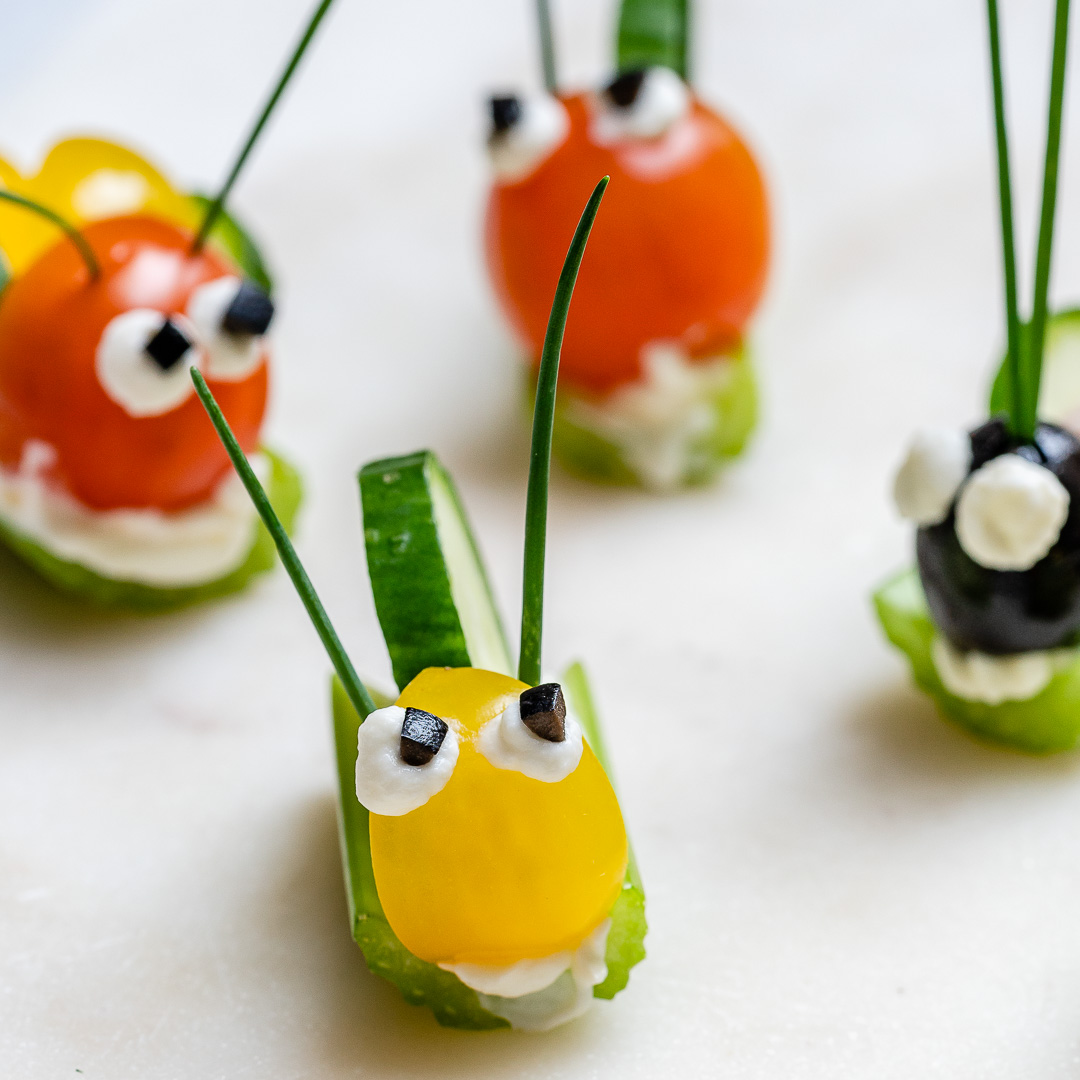 One more fun and creative snack idea because these never get boring! I think this would be fun for a children's party to keep the kids busy assembling their own little bugs or just to make some ahead of time to set out on a platter for your guests!
Pumpkin Galor: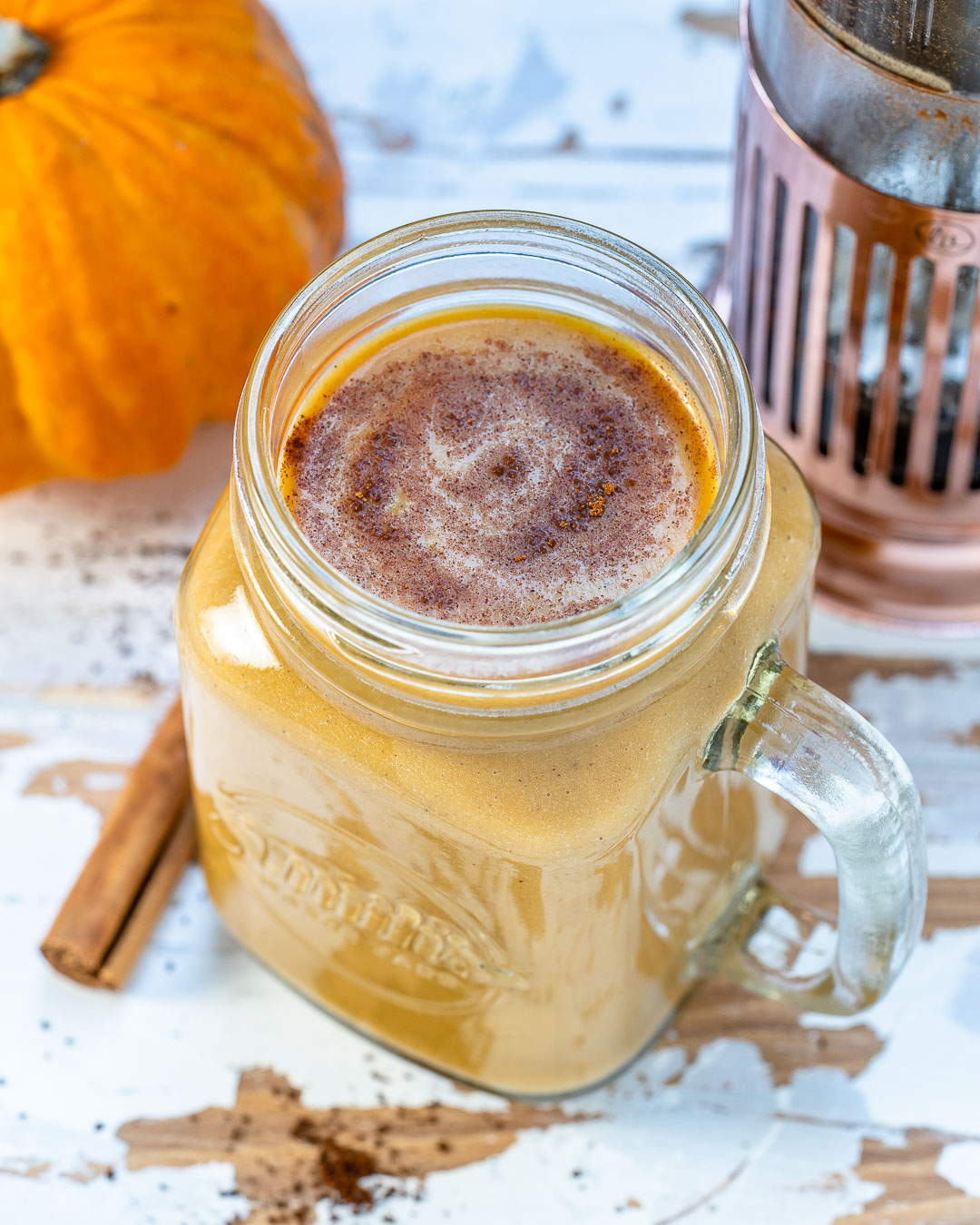 This list wouldn't be complete without the famous pumpkin spice latte. Not only is this homemade version practically divine, but it's also healthy and will definitely hit the spot! You'll love this fall glory in a mug.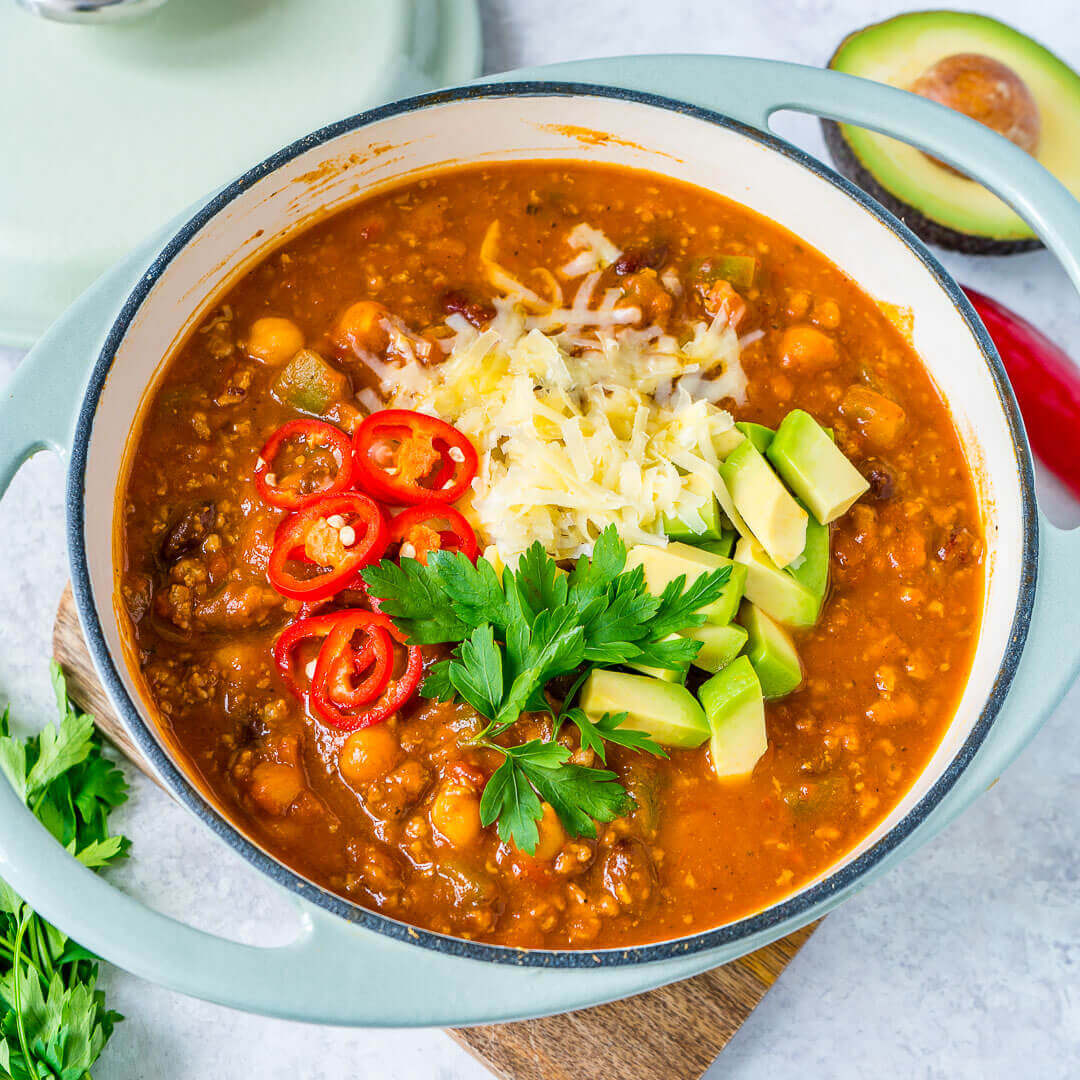 Honestly, this chili may be the most popular pumpkin recipe on the Clean Food Crush blog! With the perfect mix of flavors and spice, this spicy pumpkin chili is incredibly satisfying and filling without being full of calories or unhealthy ingredients.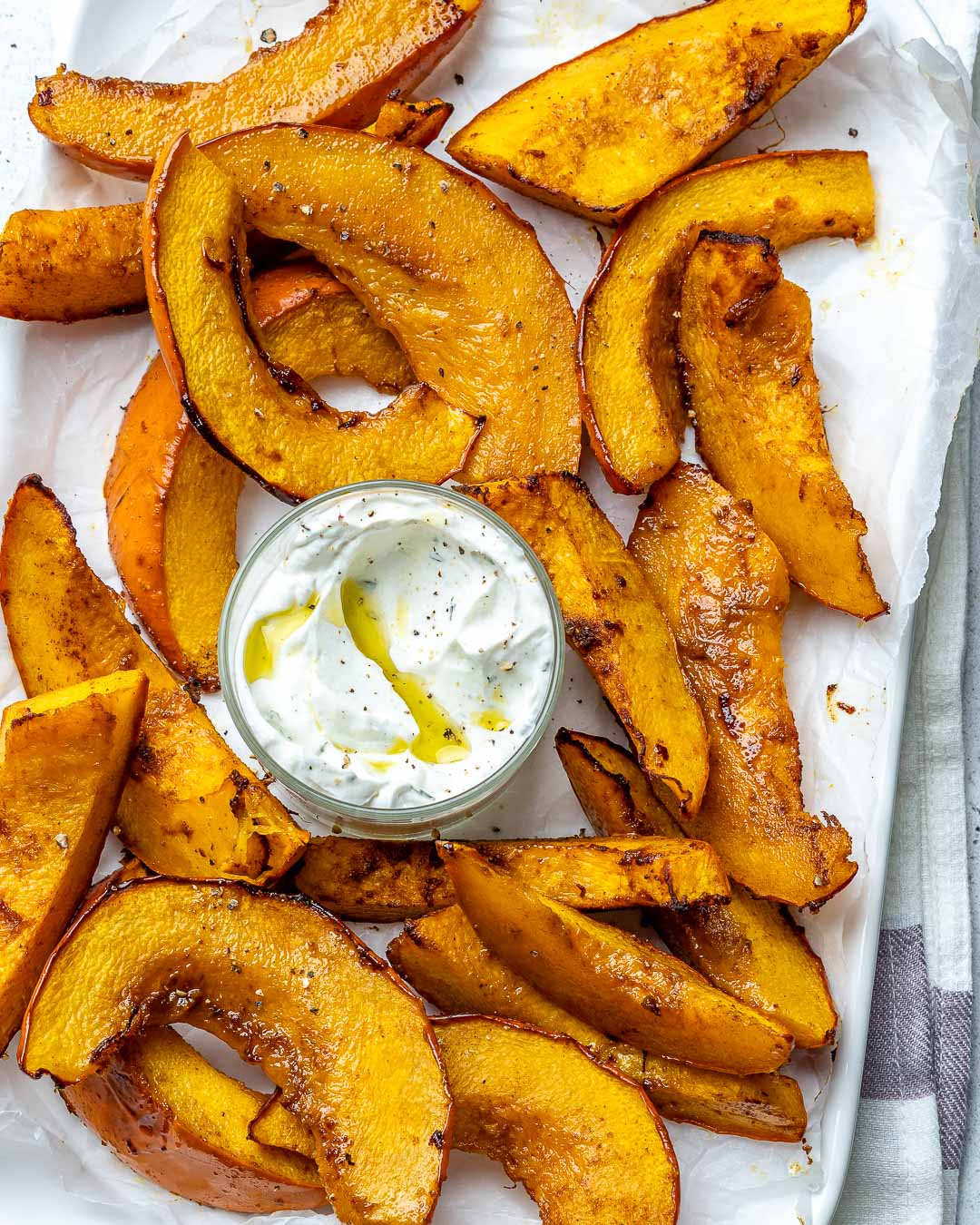 If you need a reason to try this recipe (besides being super easy and delicious), let me remind you about all of the tremendous health benefits of pumpkins. It's good for your vision, immune health, and it may even help reduce your risk of cancer. PLUS, it protects your heart, lungs, and kidneys, helps battle high blood pressure, and it's good for your skin.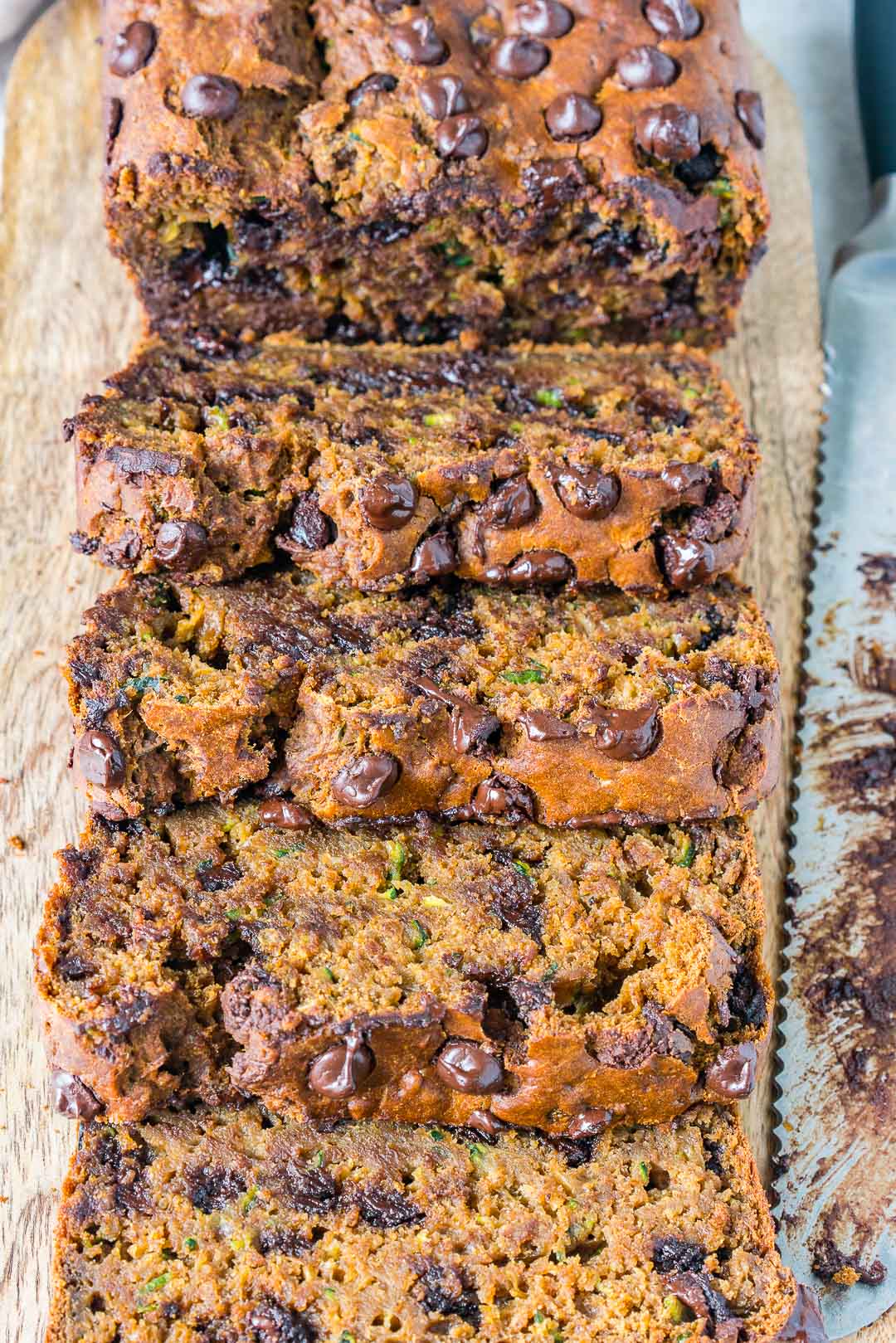 The zucchini might weird you out in this recipe, but I promise you, it works! The pumpkin and zucchini give the bread a perfectly moist texture while complimenting the chocolate taste. Plus, you get to enjoy yourself with this treat while knowing you're getting so many great nutrients and antioxidants!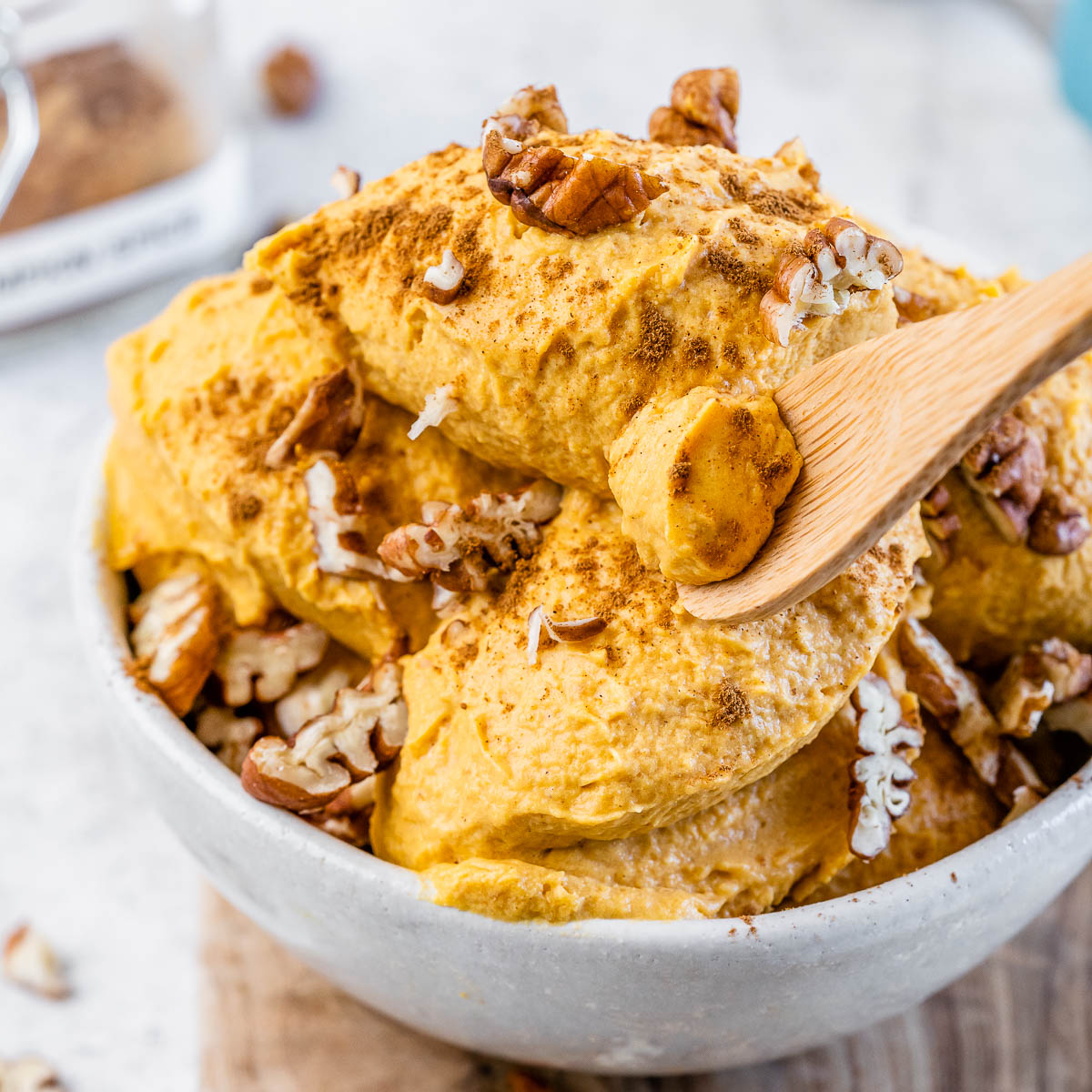 This ice cream is probably the easiest pumpkin dessert I've ever made! And it's perfect for a warm fall afternoon – you know those days where we start out cold, so we bundle up in sweater layers in the morning, and by 3 PM, we're sweating? Super refreshing!!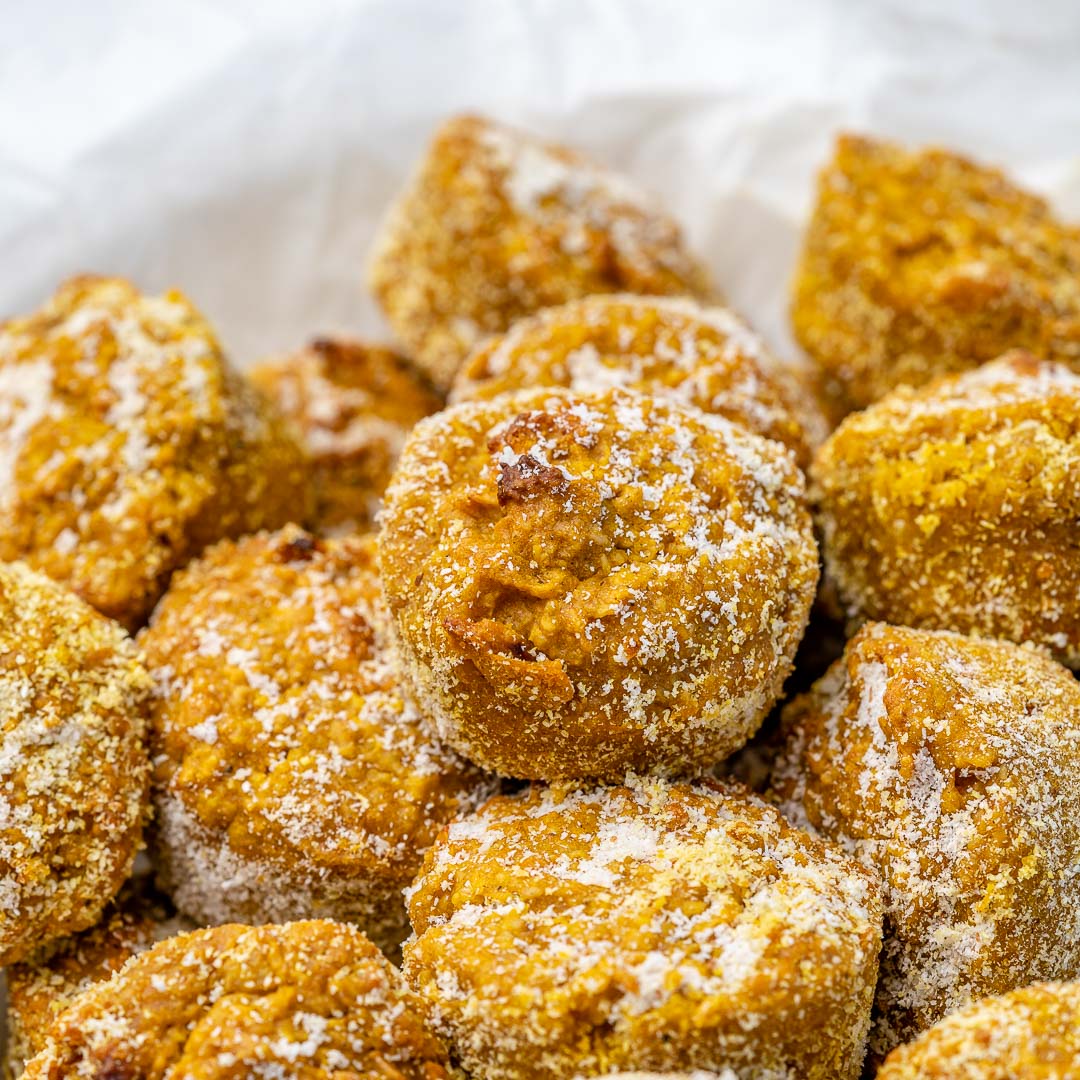 Eating clean doesn't mean you have to leave behind all the delicious foods you love, like donuts! YES, donuts. Try this recipe for some pumpkin-flavored donut holes that are sure to give you some much-needed energy!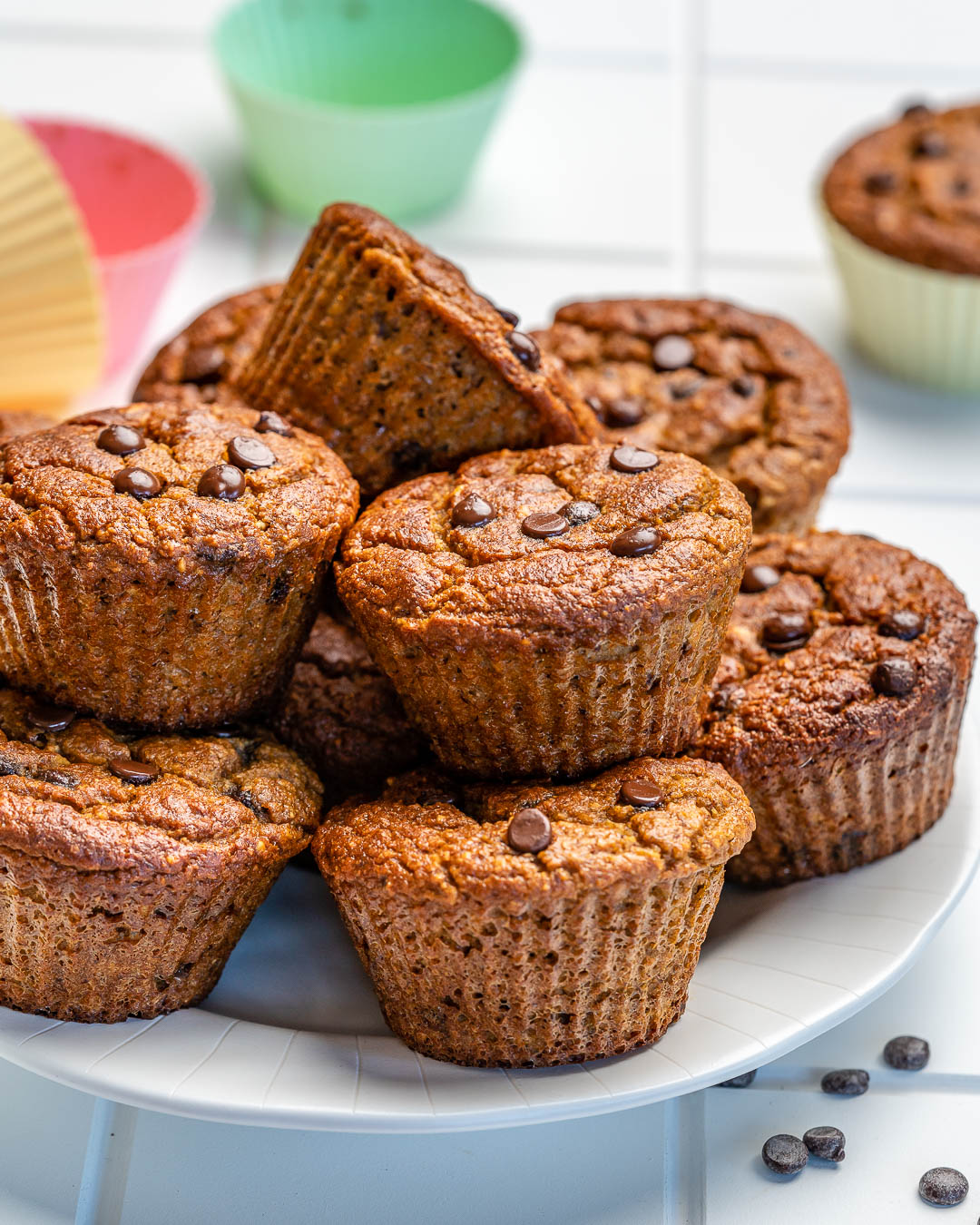 These muffins could not be easier to make. Seriously! Just throw all the ingredients in the blender and bake. Halloween will be here SOON, so be sure to create a few magical Fall memories in your kitchen…including THESE delectable Pumpkin Muffins!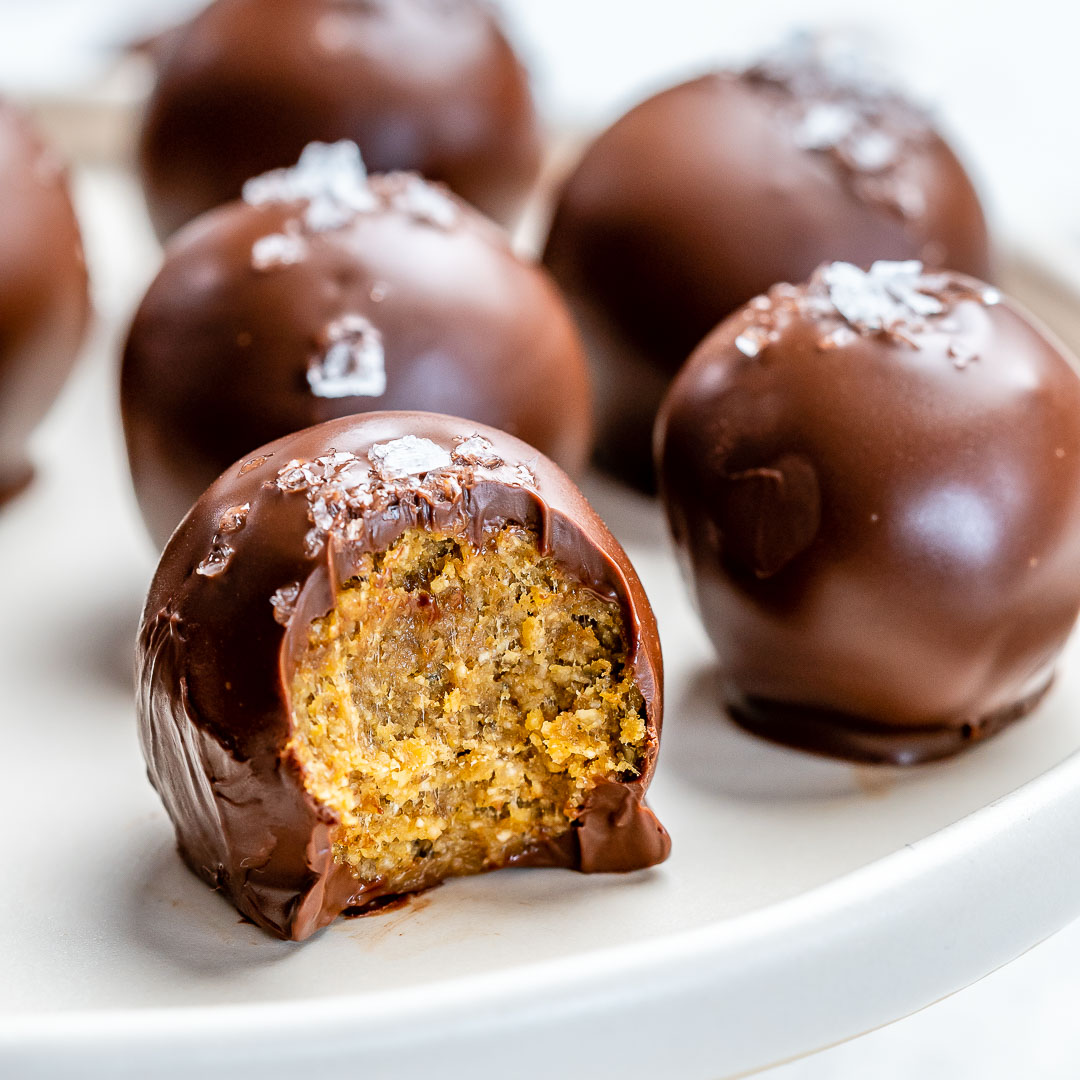 I present to you the ultimate Fall truffles that are sure to get your mouth watering just thinking about them! These babies are entirely indulgent in the best possible way.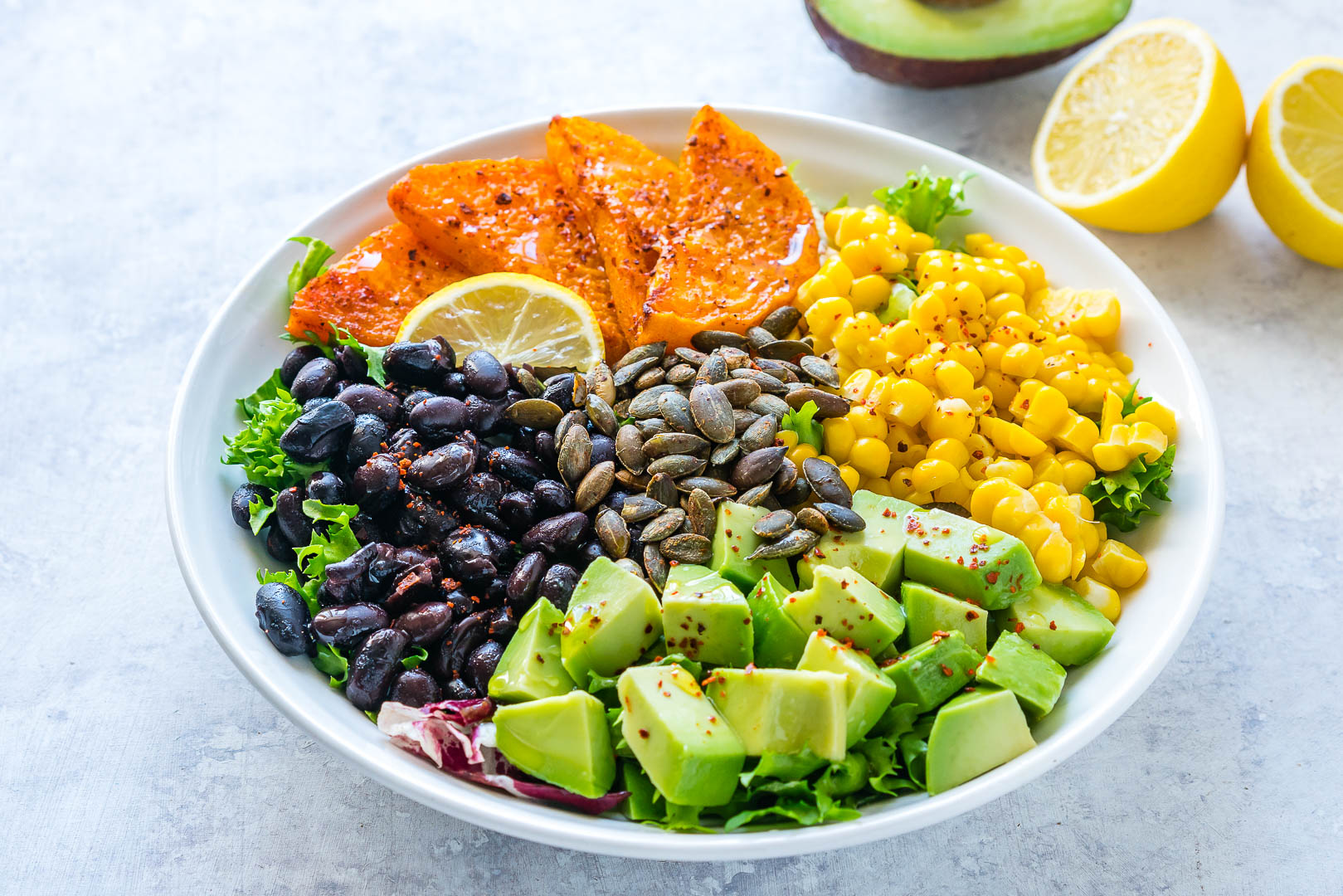 You can stay in the holiday spirit while getting your daily vegetables and enjoying a healthy meal. Pumpkin will complement the other delicious ingredients in this recipe, both with health benefits and taste!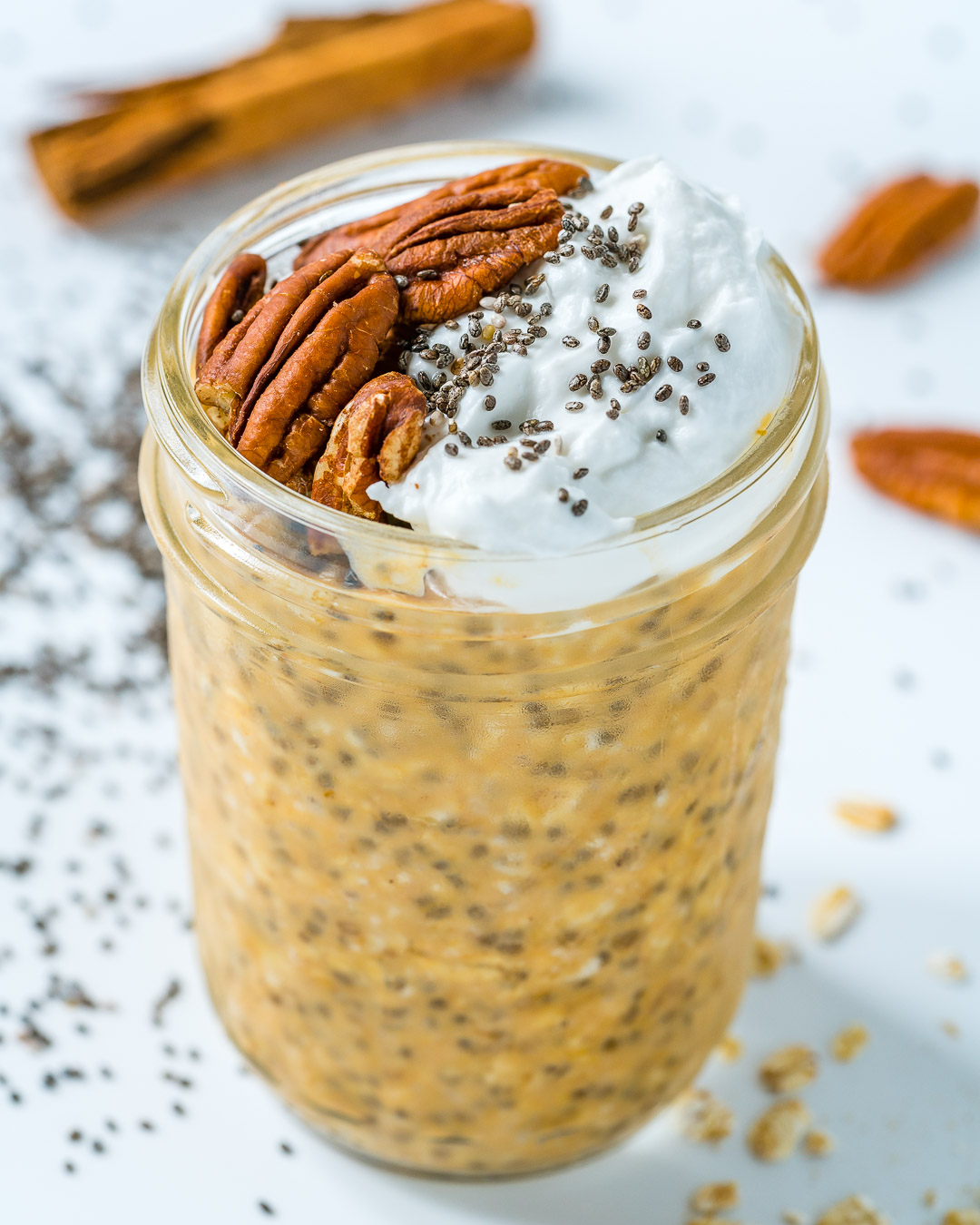 Super quick, dairy-free, gluten-free, easy to make, and incredibly tasty – just a few reasons to try these pumpkin spice oatmeal jars! Not only do they save you time in the morning, but they're also much easier to digest. And there's no cooking required – basically a miracle recipe!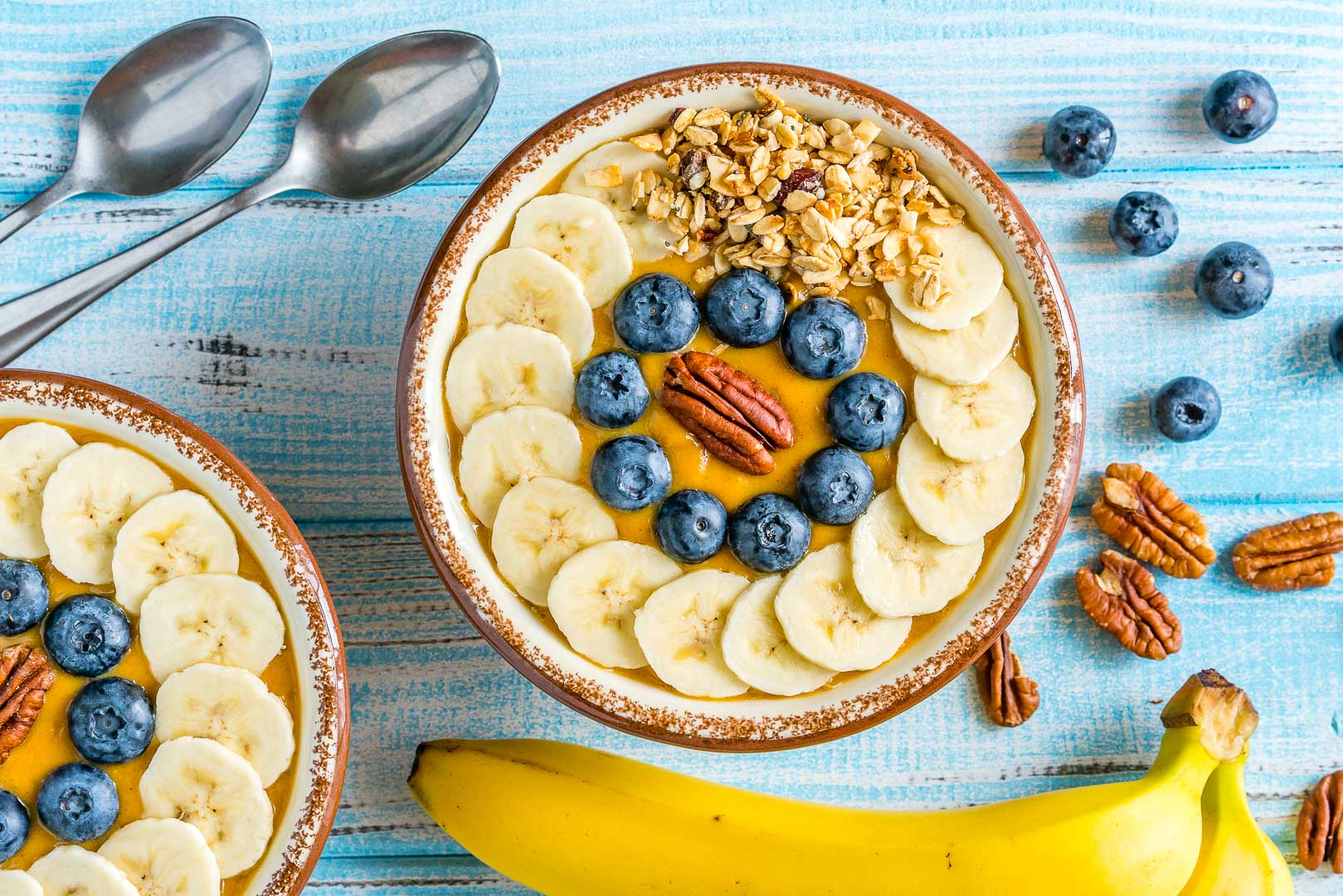 We're ending the list strong! These are great for a quick breakfast or an after-school snack, and you can alter the ingredients however you'd like to fit your taste. The pumpkin pie smoothie bowl is full of nutrients and is a perfect way to start your day! 
There are so many possibilities for delicious meals, snacks, and desserts this season! The flavors of Fall are some of my favorites – they're so comforting and satisfying and delicious.
What is your favorite ingredient to use in the Fall?  As you can see from the list, mine might be pumpkin, but it's a hard question to answer! I LOVE them all, and each one is so versatile, leaving endless recipes to try. 
So, which one are you going to try next? Maybe you'll find your new favorite from this list!
Keep it up, CRUSHers, and happy Fall!
Leave a Comment Below:
Related Posts :
..