15

Oct, 20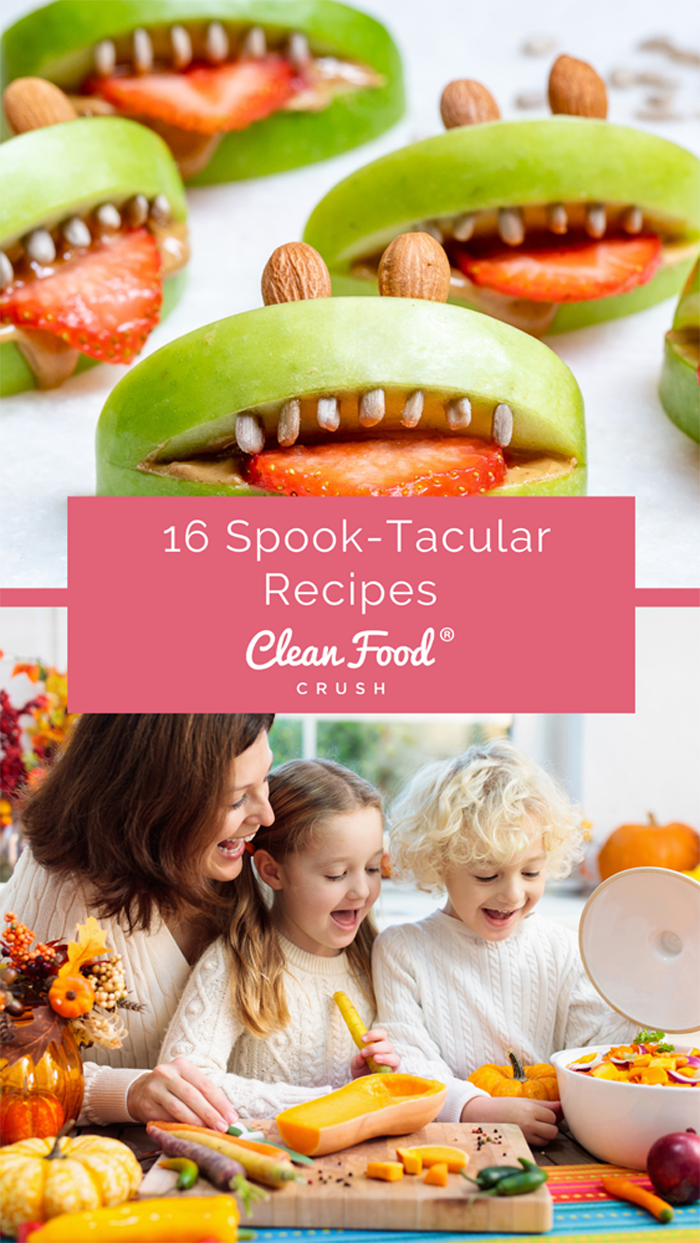 Halloween may look a bit different this year, but that doesn't mean you have to miss out on celebrating! Take the festivity to the kitchen to create some fantastic memories.

You don't need a huge party to have a great time, just a group of close friends or your family… and maybe some spook-tacular recipes!
Here are Sixteen of our Most Delicious, Scariest, and Cleanest Meals for You to Try This Holiday Season.
Peruse at your leisure and make these ideas your own while cooking, decorating, and impressing all your guests on the most frightening night of the year!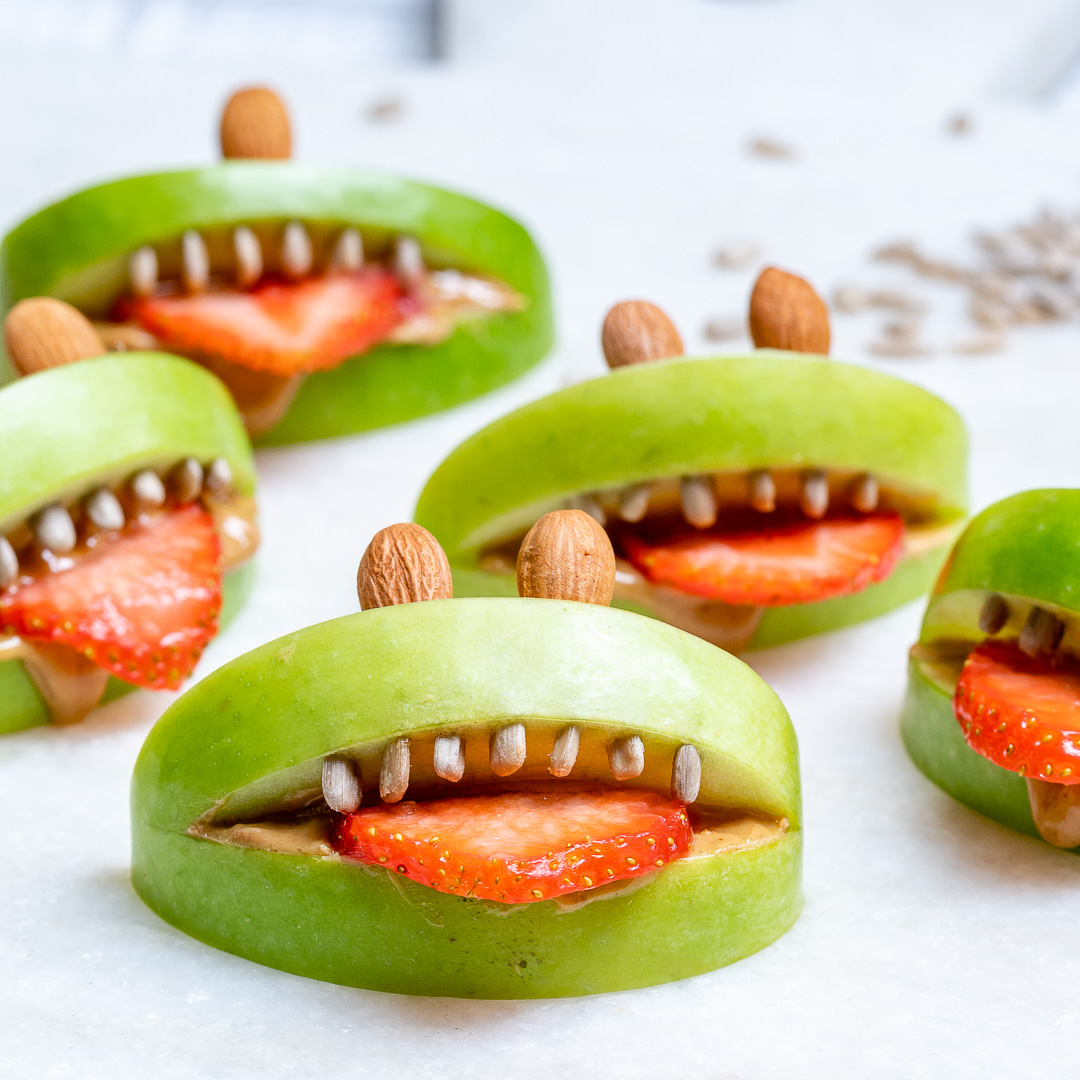 These Halloween PB Apple Monsters are a Super Fun and Creative Treat Idea!
Your kiddos are going to LOVE these little monsters. And you're going to love sneaking in some fruit into their diet without them even realizing it. This recipe is super easy, fun, and great for the entire family.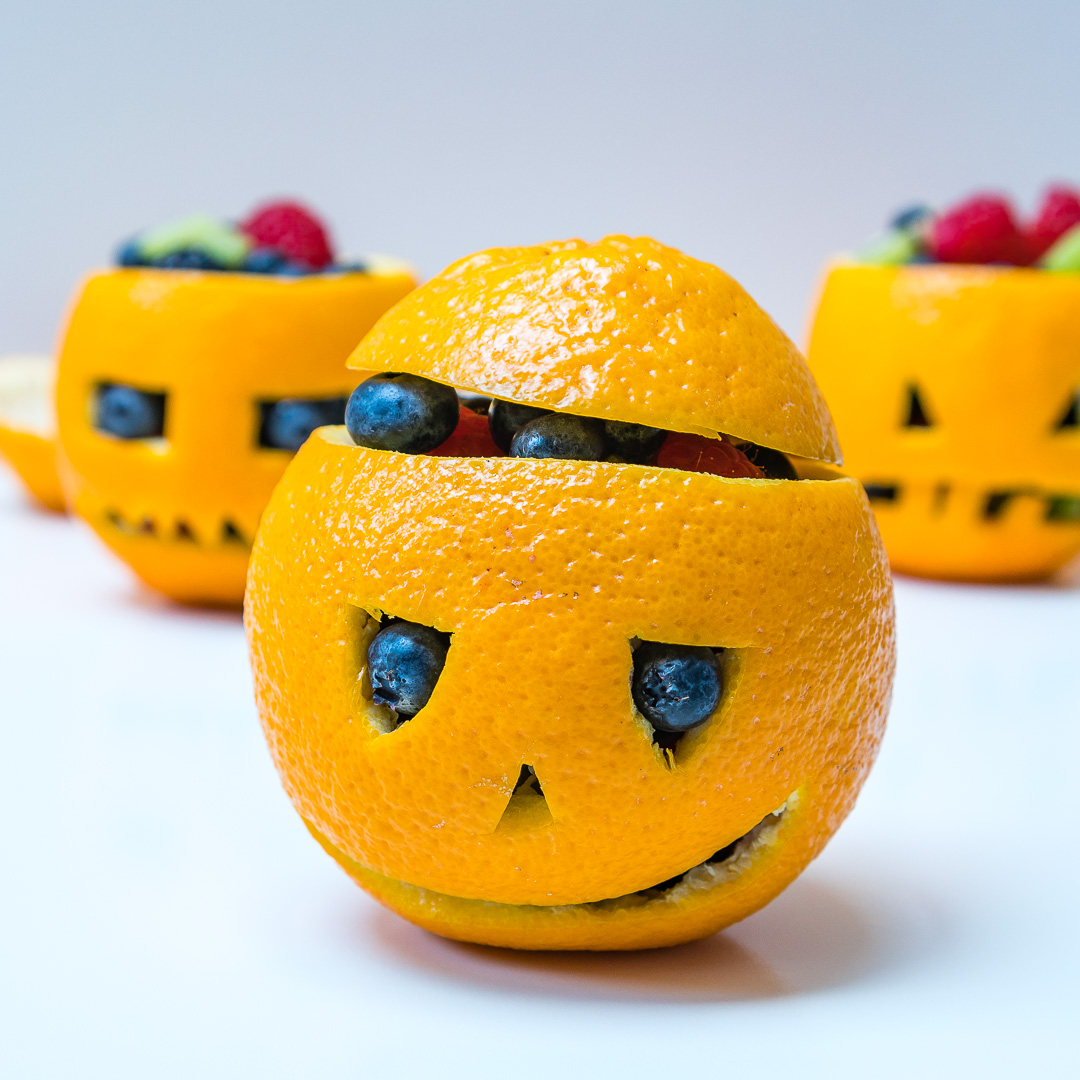 Make these Creative Orange filled Jack O'Lanterns for Halloween!
Have you carved pumpkins yet? What about oranges? I don't know about you, but there is something SO fun about your food having a face. And these Orange Filled Jack O'Lanterns are one of the few times your kids are actually allowed to play with their food.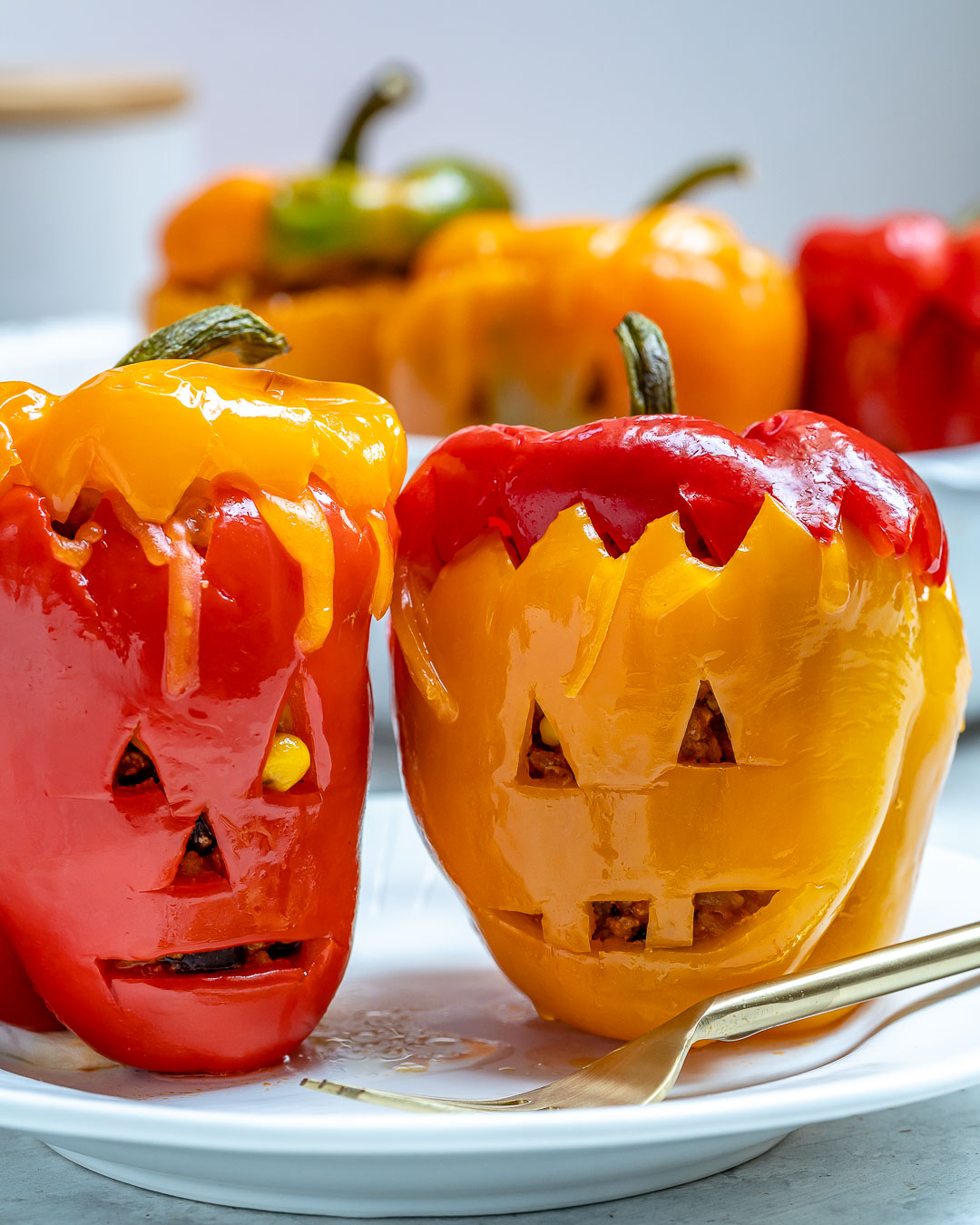 These Halloween Stuffed Peppers are the Cutest!
Did you know kids are more likely to eat a meal when they get to help make it? Invite your whole family to join you in the kitchen and make a whole family of Halloween stuffed peppers. They're delicious, easy, and FULL of protein.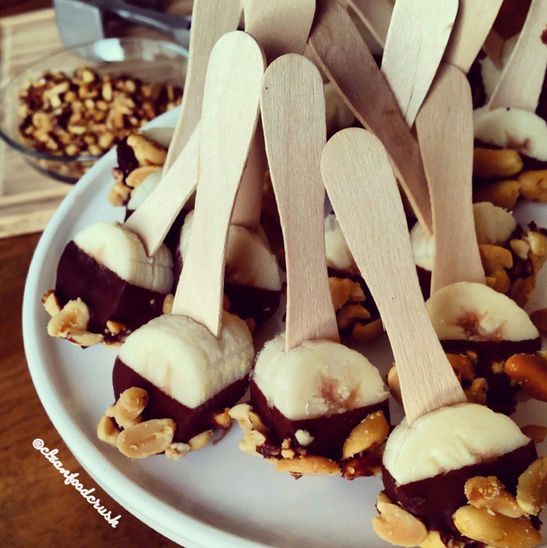 Chocolate Covered Bananas w/ Peanut & Sea Salt Recipe
Honestly, chocolate and peanuts with sea salt are perfect for Halloween. The flavors complement each other SO well and are a delicious treat for whoever is at your house, whether close friends, your family, or an entire family.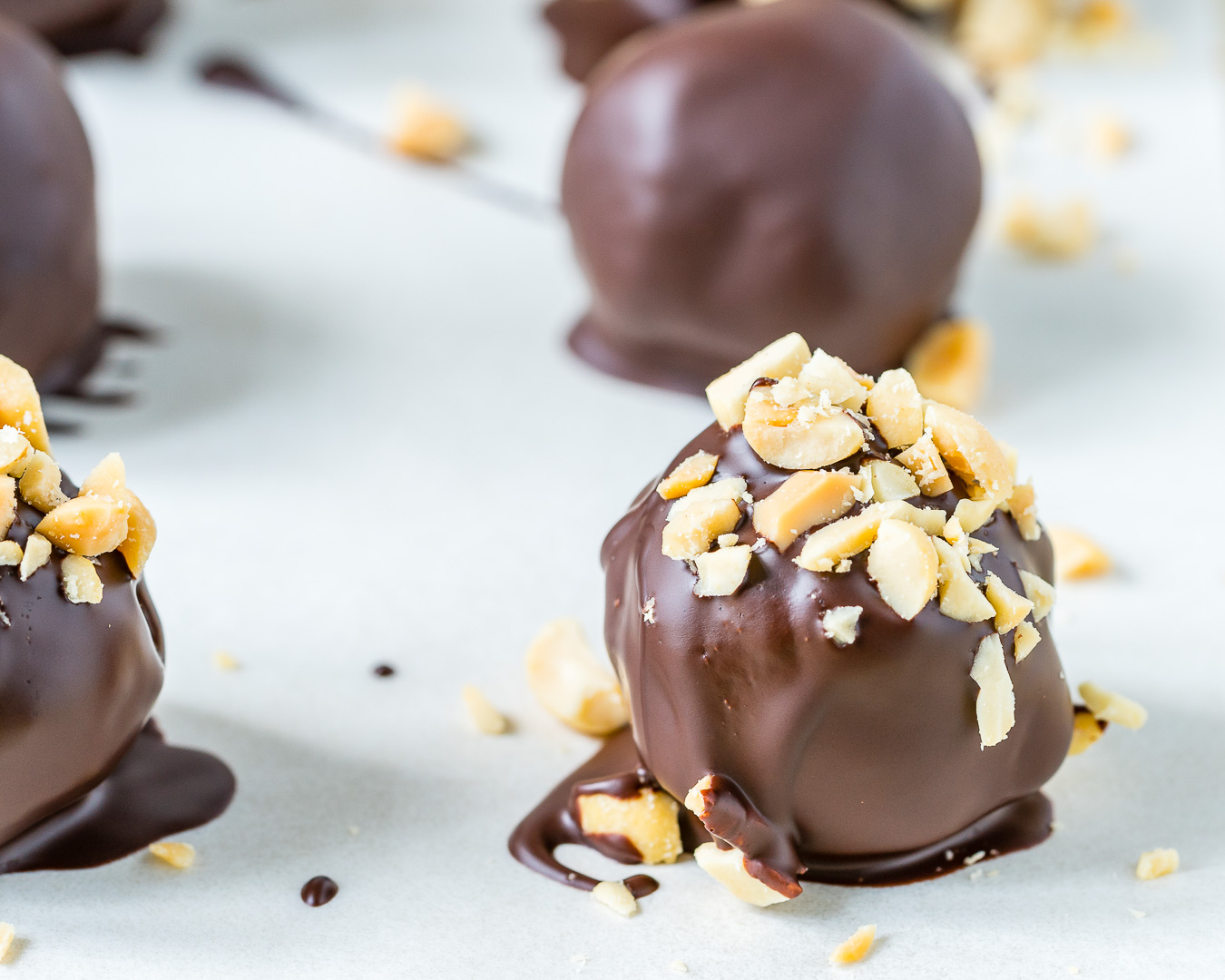 Chocolate Peanut Butter Balls for Homemade Halloween Treats!
Are your kids asking for chocolate every ten minutes this October? Halloween can be the HARDEST time to keep your family eating healthy and away from the candy. But there's no need to stay away from delicious treats completely! Try these amazing chocolate peanut butter balls! Your kids and your sweet tooth will thank you.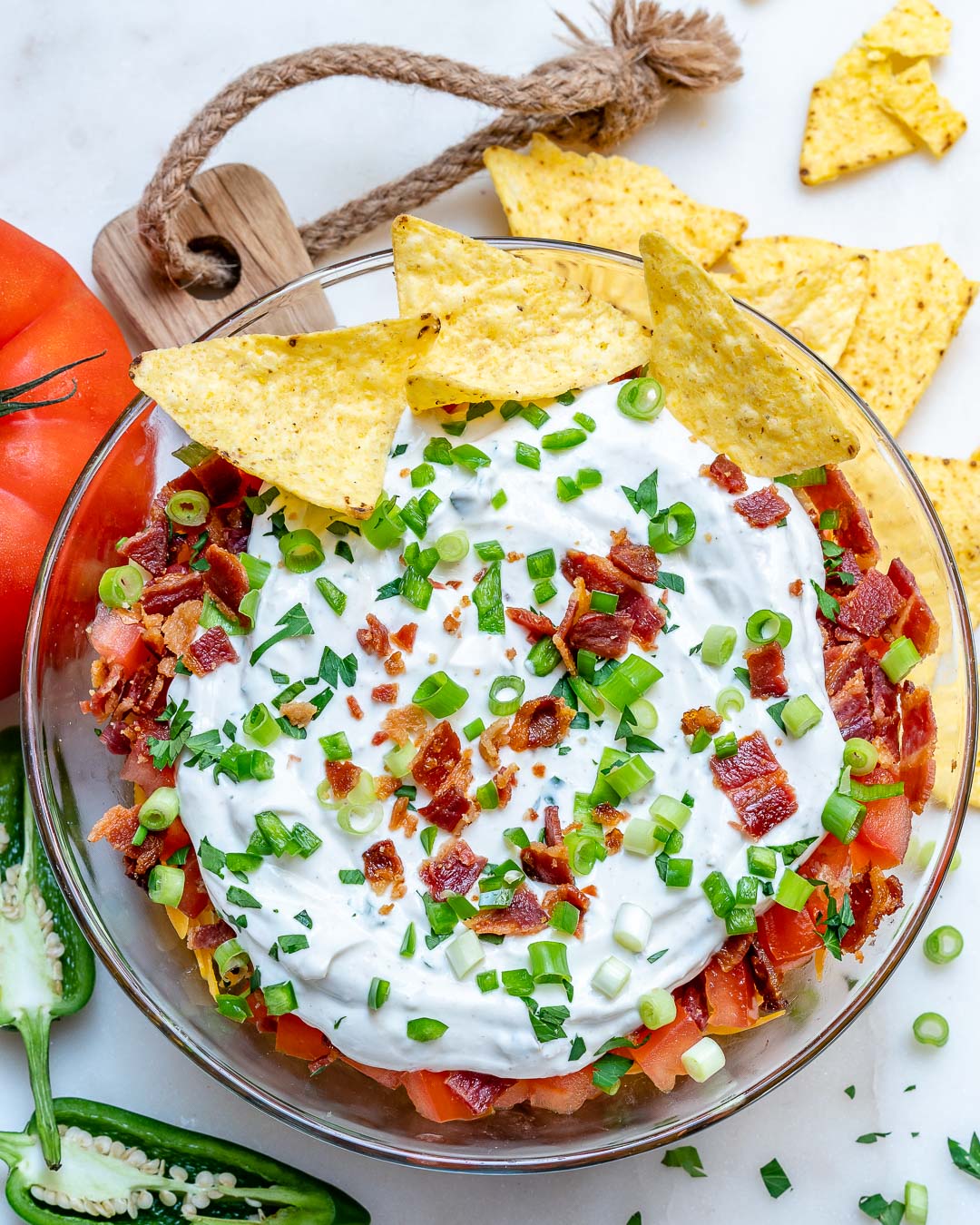 This 5 Layer Bean Dip Will Be the Most Delicious Snack at the Party!
If you're having more people over this Halloween, you have to try this 5 layer bean dip! It's the PERFECT appetizer for a party, and you can double it, triple it, or half it, depending on how many guests you're entertaining. Plus, it stays in the fridge for a few hours, so you can make it ahead of time before serving later in the evening.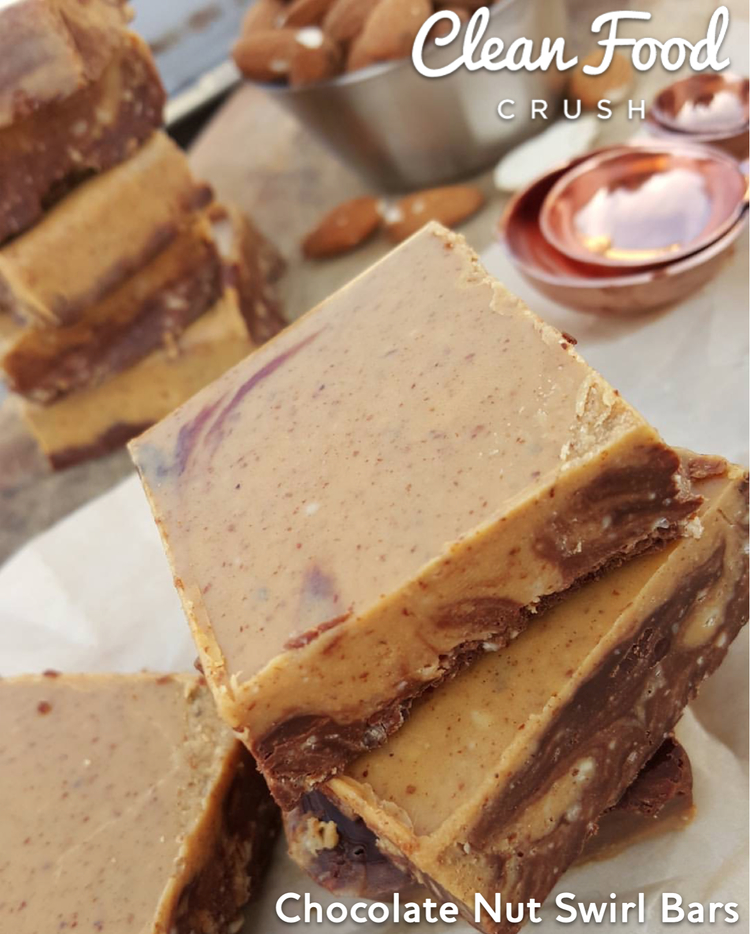 Chocolate Nut Swirl Bars
Want another way to get your kids in the kitchen with you? (And have another sweet treat option for them?) Then this recipe is just for you! These Chocolate Nut Swirl bars only take a few minutes to prep, and the directions are simple enough for your kids to help.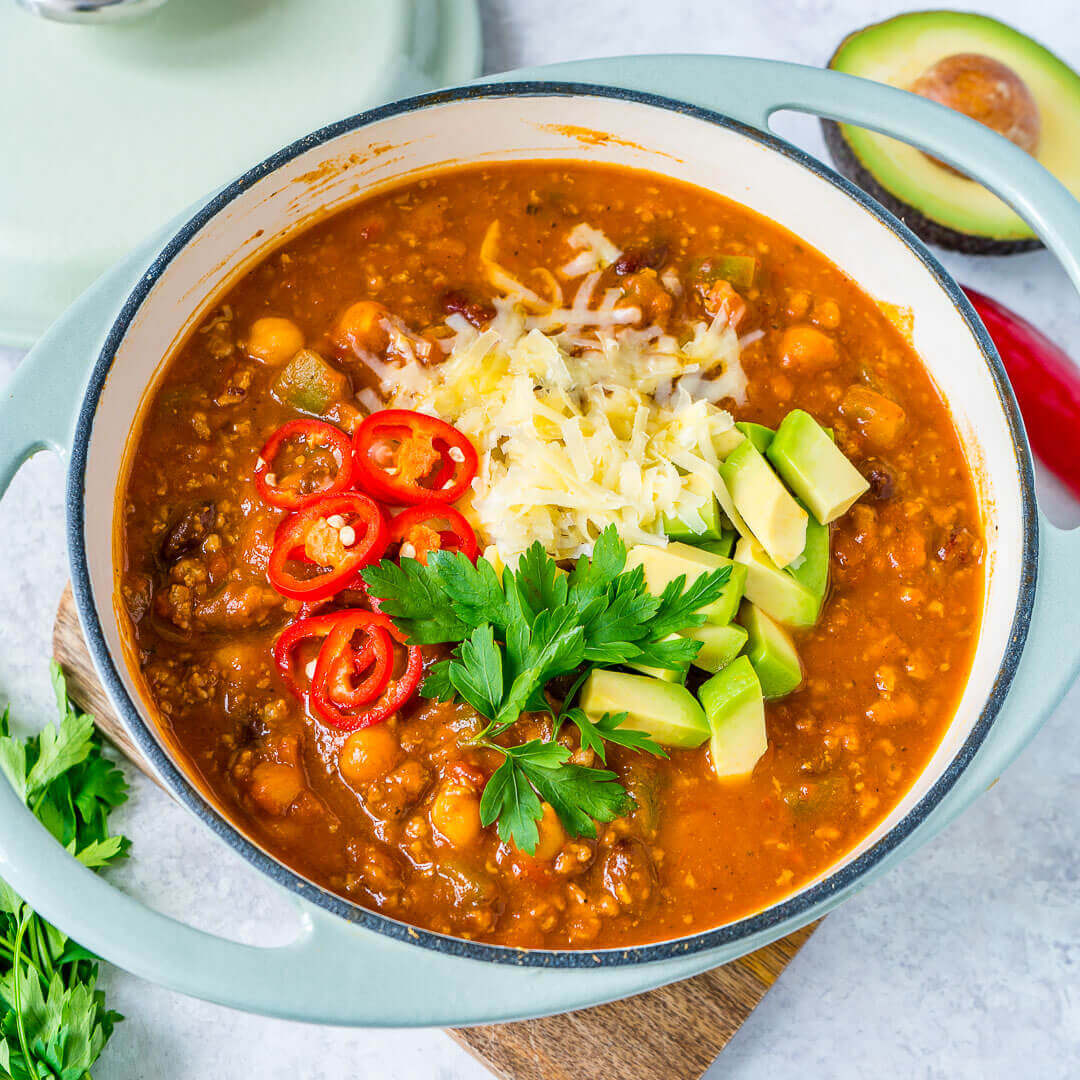 This Spicy Pumpkin Chili Will Blow Minds at the Dinner Table!
I know you see pumpkin everywhere you turn, but you have to try this, especially if you're a big pumpkin lover! This pumpkin chili is SO GOOD and the perfect October dinner. It's even better tasting the next day, so double it for #FoodPrep or to share with all your guests!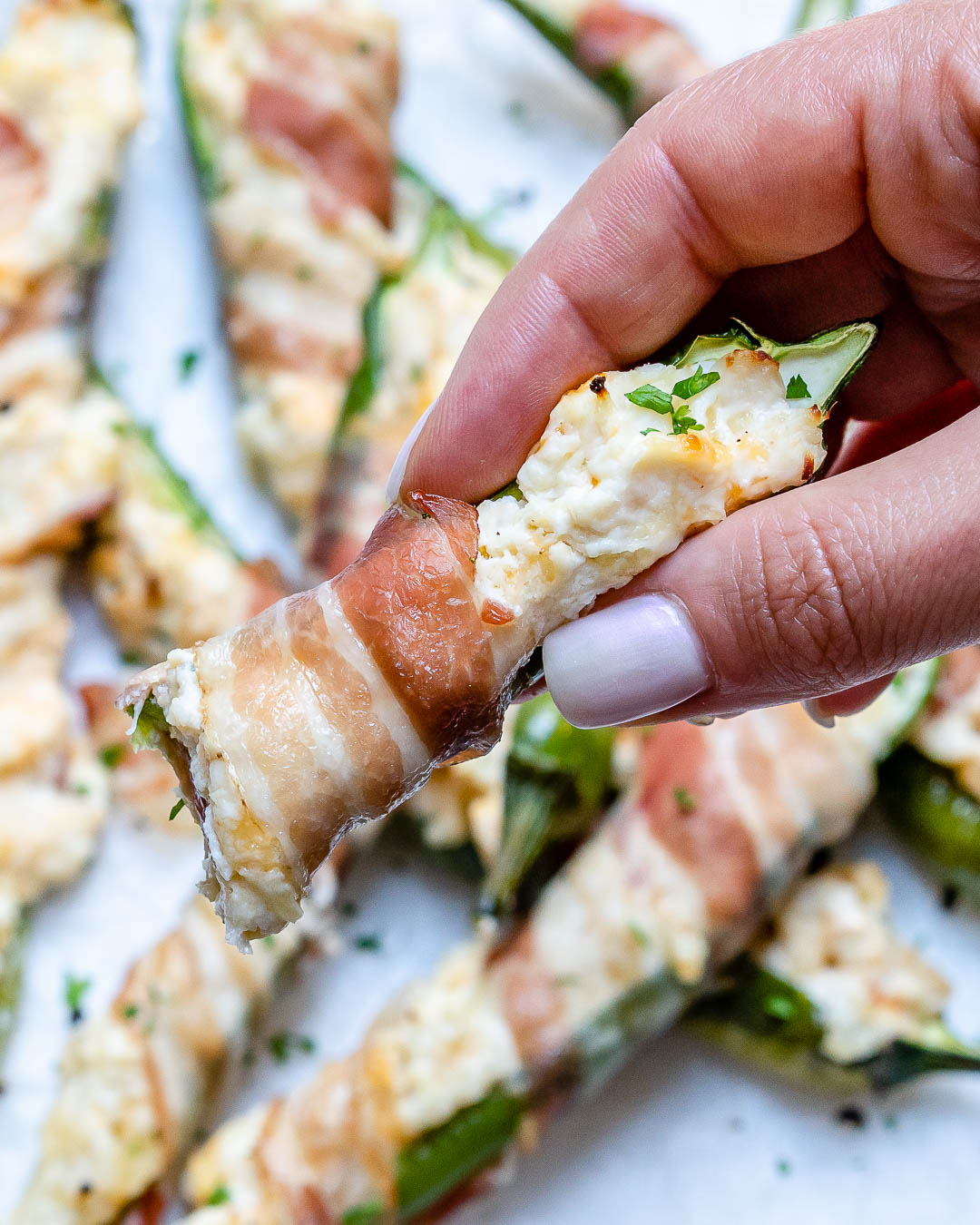 Bacon-Wrapped Pepper Poppers
Here's another incredible appetizer option if you're having people over this Holiday season. Even if you're not, and it's just your family (or only YOU), these Bacon-Wrapped Pepper Poppers are still delicious and a great option. If you're having more people over, try doubling the recipe because these babies disappear quickly!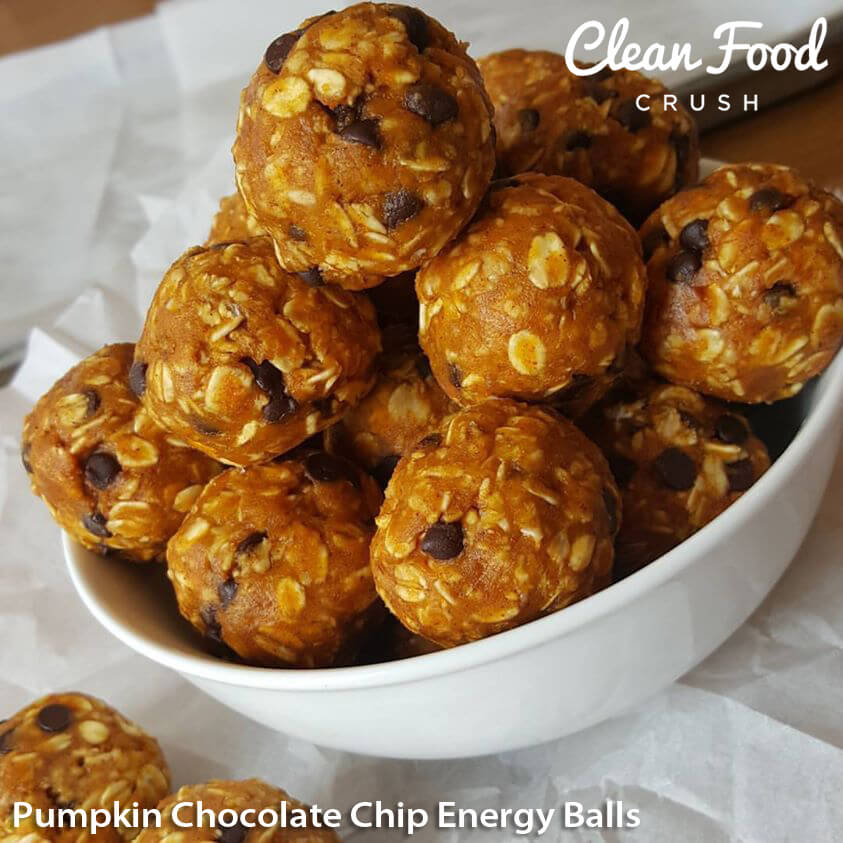 Pumpkin Chocolate Chip Energy Balls
Another INCREDIBLE pumpkin recipe! Use these seasonally appropriate energy balls as your secret weapon by replacing caffeine and/or candy with them. They're great to give you an extra boost of energy (try eating 1 or 2 half an hour before you work out) and giving your kids one instead of a bowl of candy.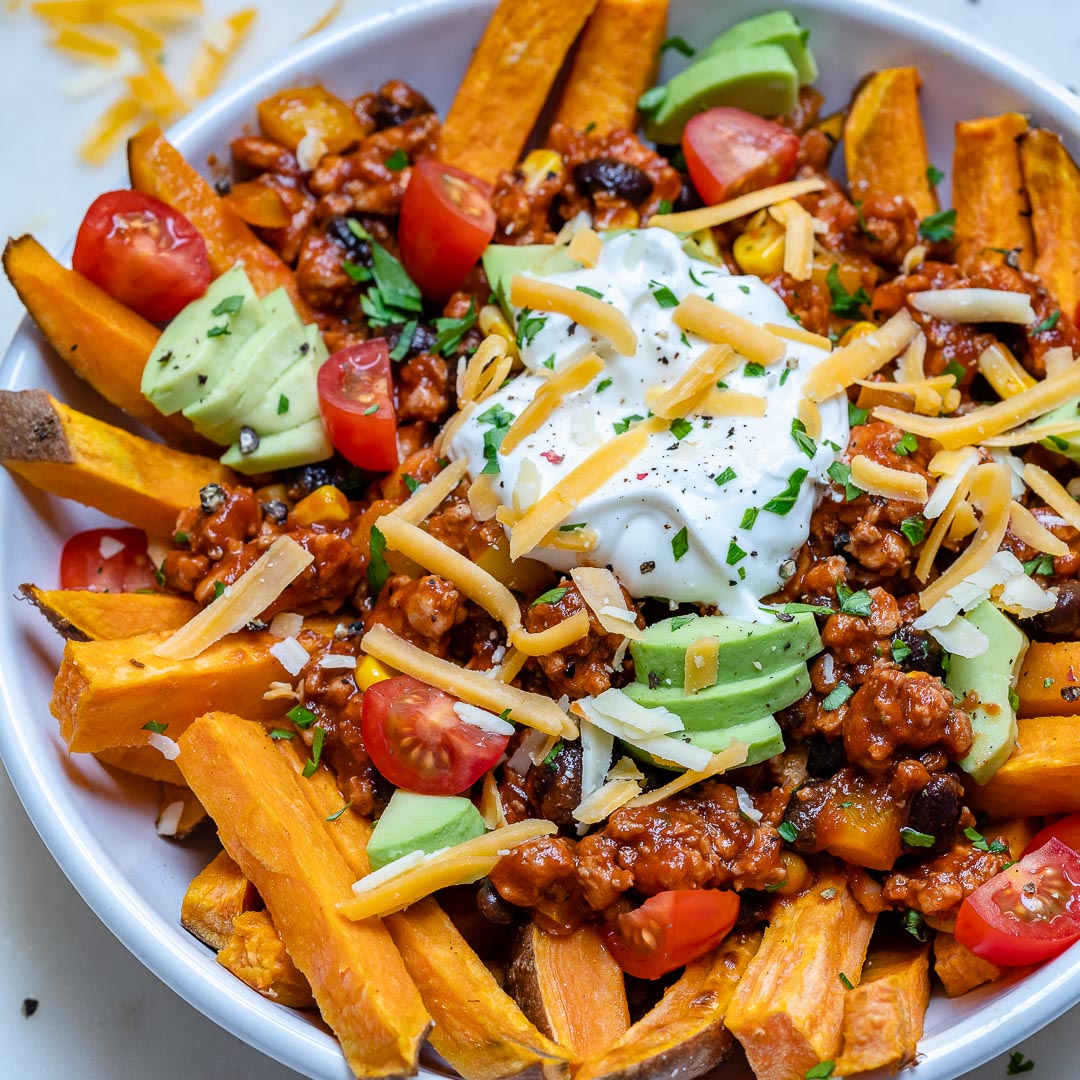 Make these Chili Sweet Potato Fries for Clean Eating Heaven!
These may not be your average healthy food option, but we like being creative and thinking outside the box here at Clean Food Crush. My entire family LOVES this meal, so if you have a picky eater who is difficult to please, try making these Chili Sweet Potatoe Fries for them. Yams and sweet potatoes are PACKED with nutrients, making this meal not only delicious but a great clean eating option.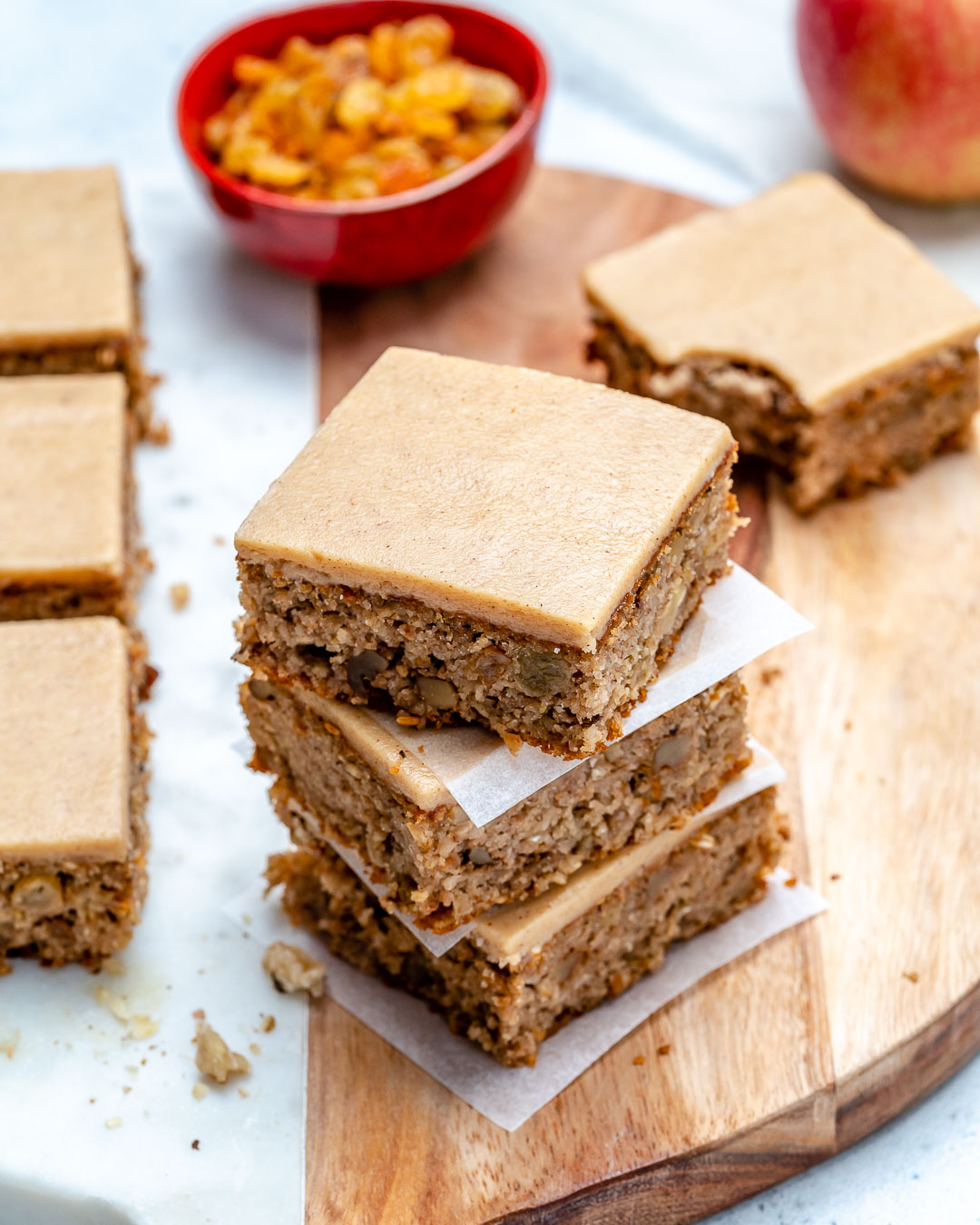 Rachel's Peanut Butter Apple Pie Bars for a Clean Eating Treat!
Does anyone else LOVE apple pie? Because I do, and I know this upcoming holiday season can be the most difficult when trying to eat clean. Everywhere you turn, some sweet treat is pushed in your face. Thankfully, you don't have to deny yourself an incredible dessert! Try these peanut butter apple pie bars this week and watch your family be AMAZED.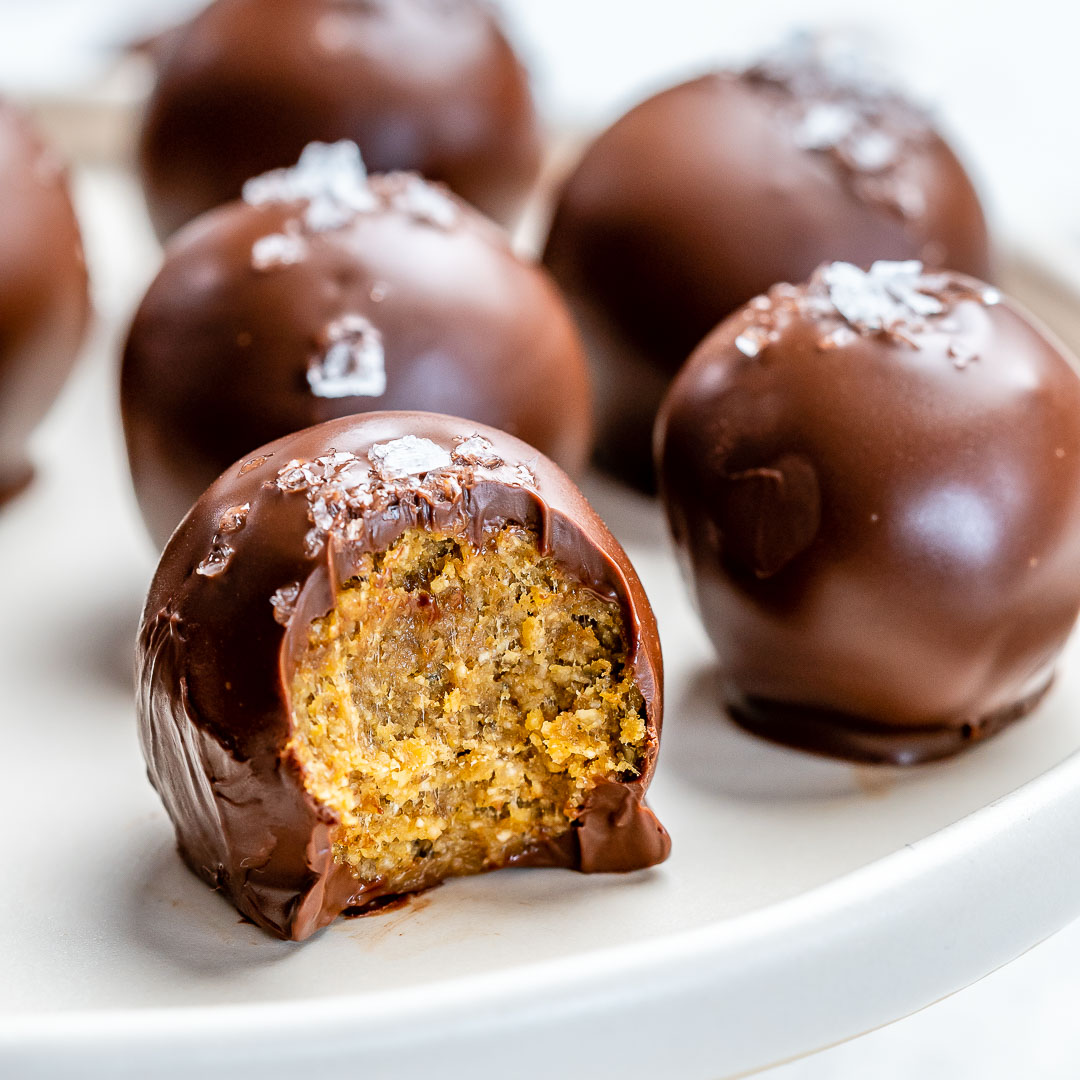 Chocolate Pumpkin Balls
Aka: The ULTIMATE October Truffles! Make these for your kids, for a small party, for yourself, whenever, and let yourself INDULGE in the delicious treat. Pumpkin is super filling and satisfying, thanks to its high fiber content, but pumpkin is also low-calorie. Meaning, it will both fill you up with high nutrients AND fill you with energy.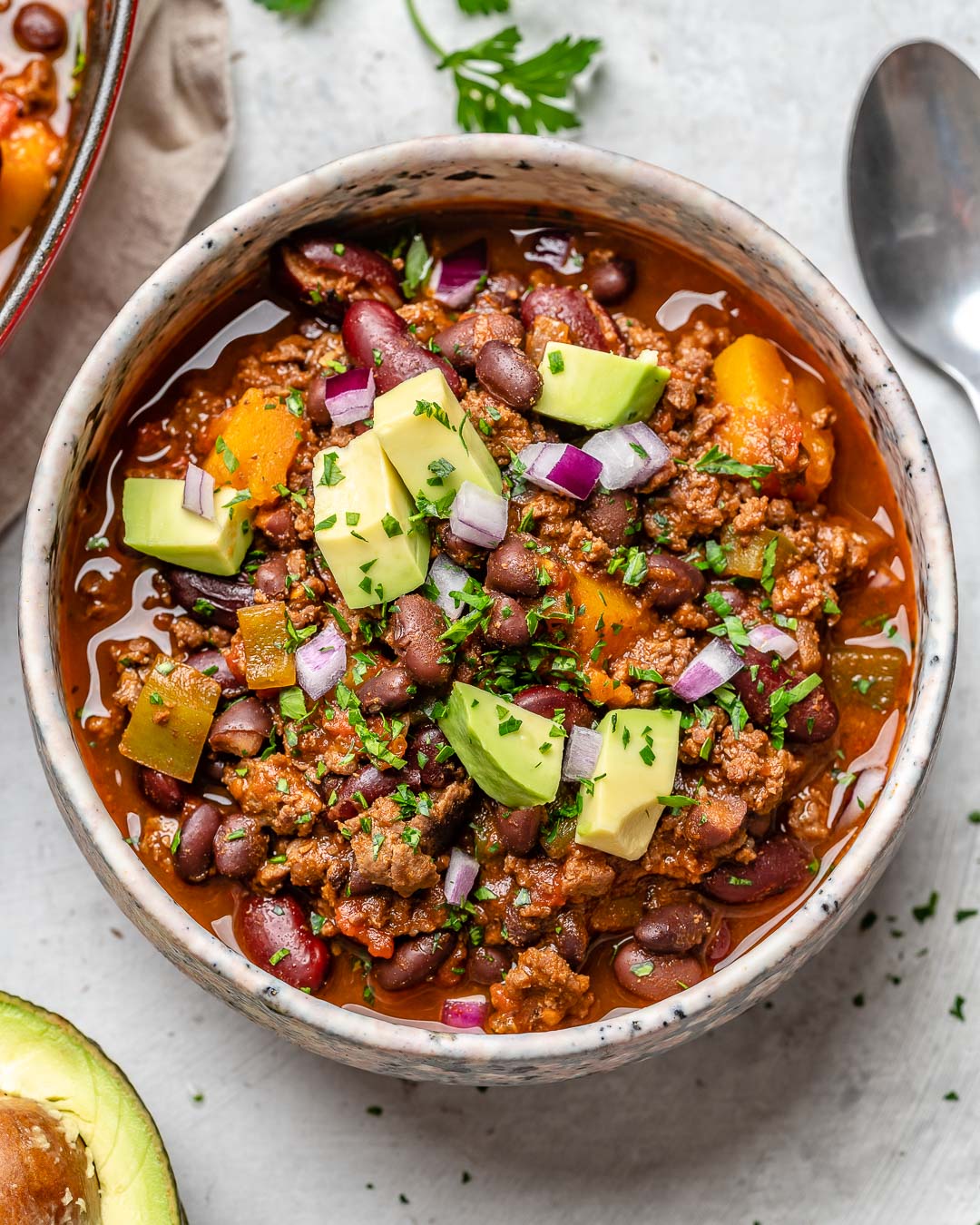 Butternut Squash Chili
CRUSHers seem to LOVE this Butternut Squash Chili recipe, and I can honestly see why. Like the Spicy Pumpkin Chili recipe, this one is great for the fall and winter seasons, filled with nutrients, and delicious. Fun fact, butternut squash is low in calories but high in many nutrients, including vitamin A, vitamin C, magnesium, and potassium, so you can enjoy this meal while knowing your body is getting the nutrients it needs!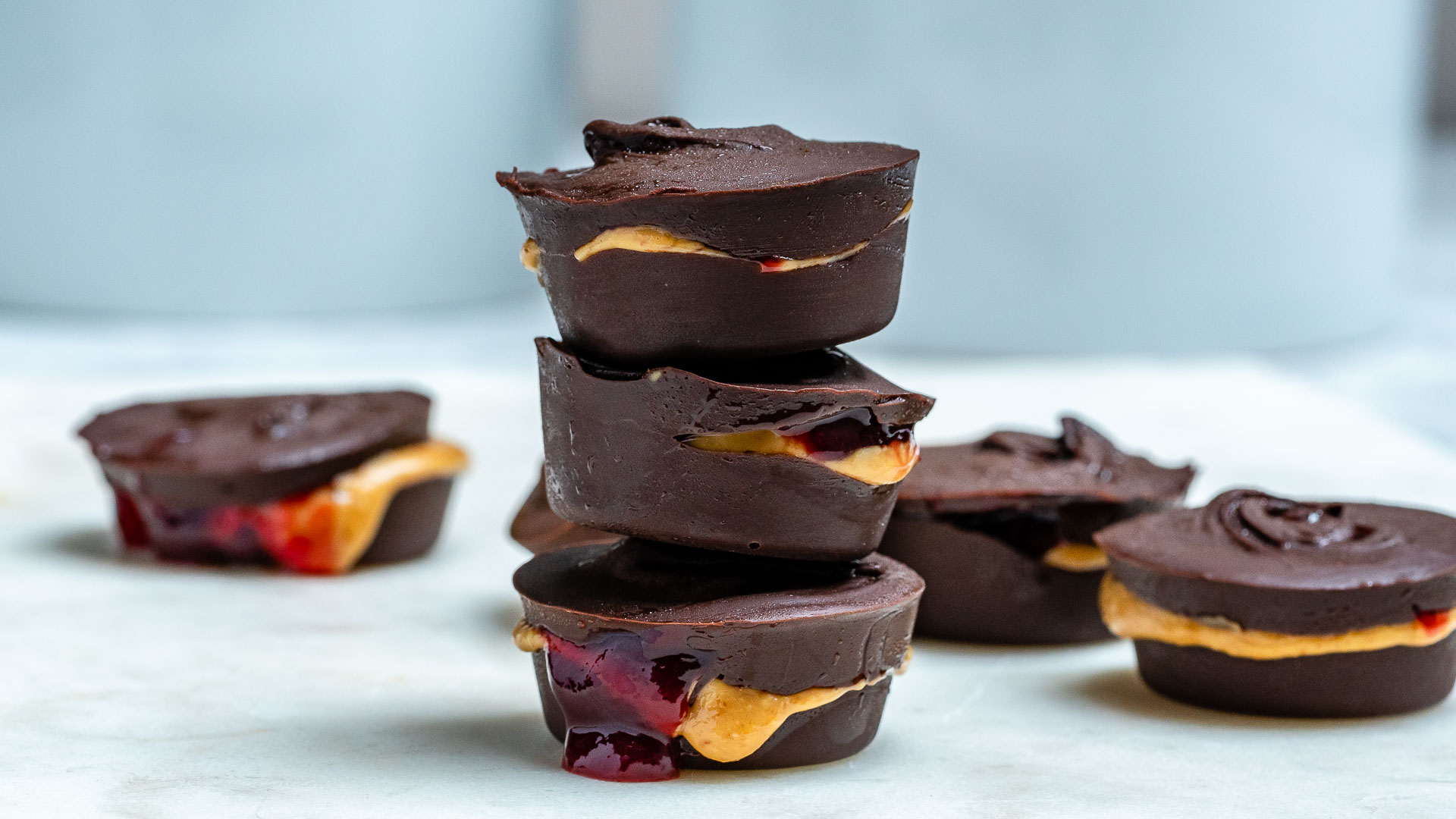 Healthy PB & J Banana Chocolate Cups to Indulge Your Cravings!
If you're looking for another indulgent, frozen treat to keep all the sweet teeth in your house happy, then look no further than these Healthy PB & J Chocolate Cups! These are really simple and SO fun to make with your kids. Plus, you know exactly how much sugar (and which nutrients) are going into your kid's bodies.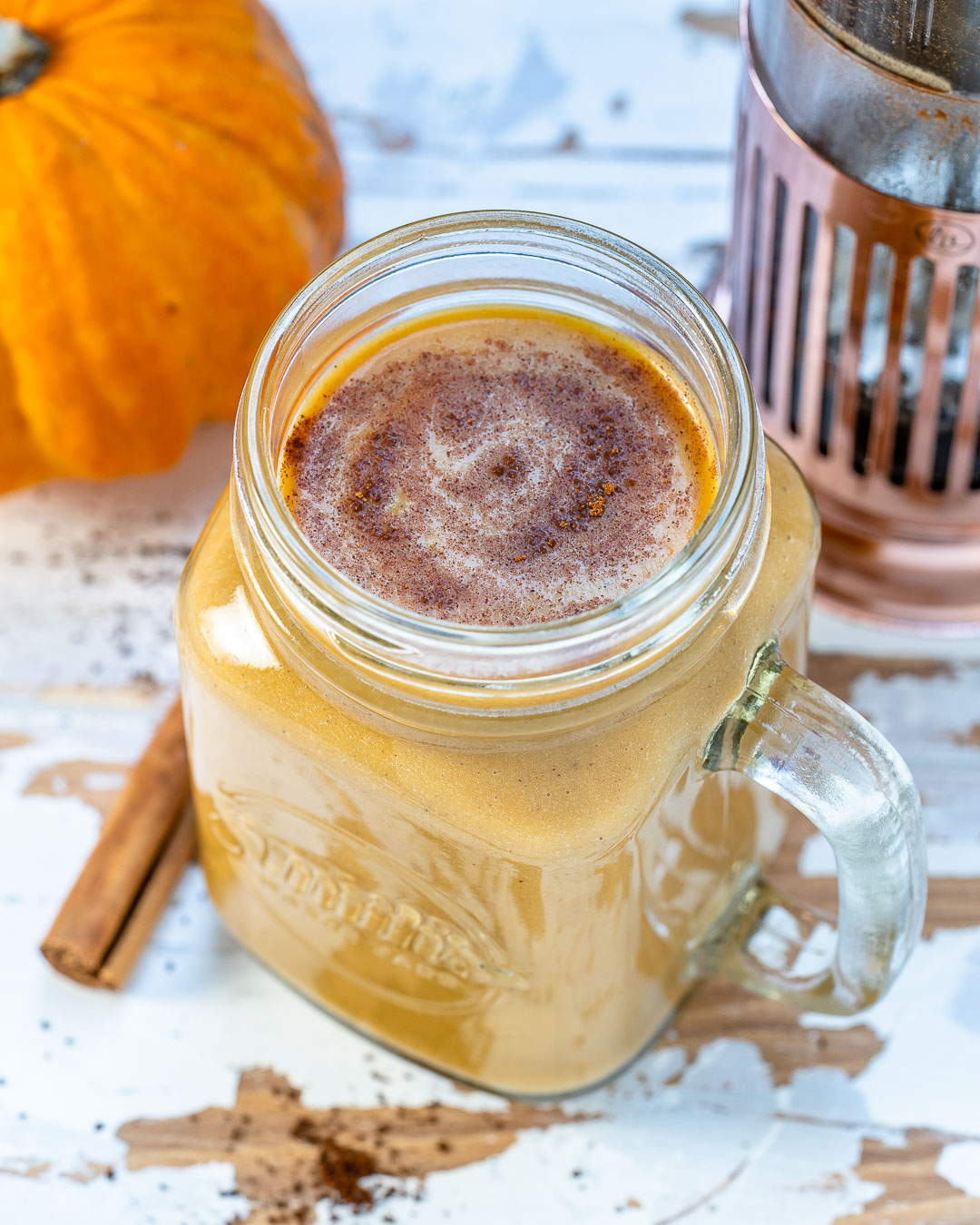 Cozy Up with this Healthy Pumpkin Spice Latte!
I thought the last recipe on this list should be a healthy version of the pumpkin spice latte. There is NO shame in enjoying a nice PSL this Halloween season, and this one is DIVINE AND delicious! You may be surprised how much you like this homemade latte, and your wallet will thank you. Making treats at home saves money and gives you more control over what you put in it.
I hope you found a recipe in this list that you LOVE and becomes a new staple in your house during the Halloween season. Whether it's a spooky treat to make with your kids, a creative pumpkin masterpiece, or a delicious chocolate dessert, you deserve a little indulgence this month! And there's no reason it can't be delicious, fun to create, AND healthy. Let me know what you think and which of these spook-tacular recipes is your favorite! 
🎃❤Rachel
Leave a Comment Below:
Related Posts :
..
Tags: halloween favorites