30

Mar, 23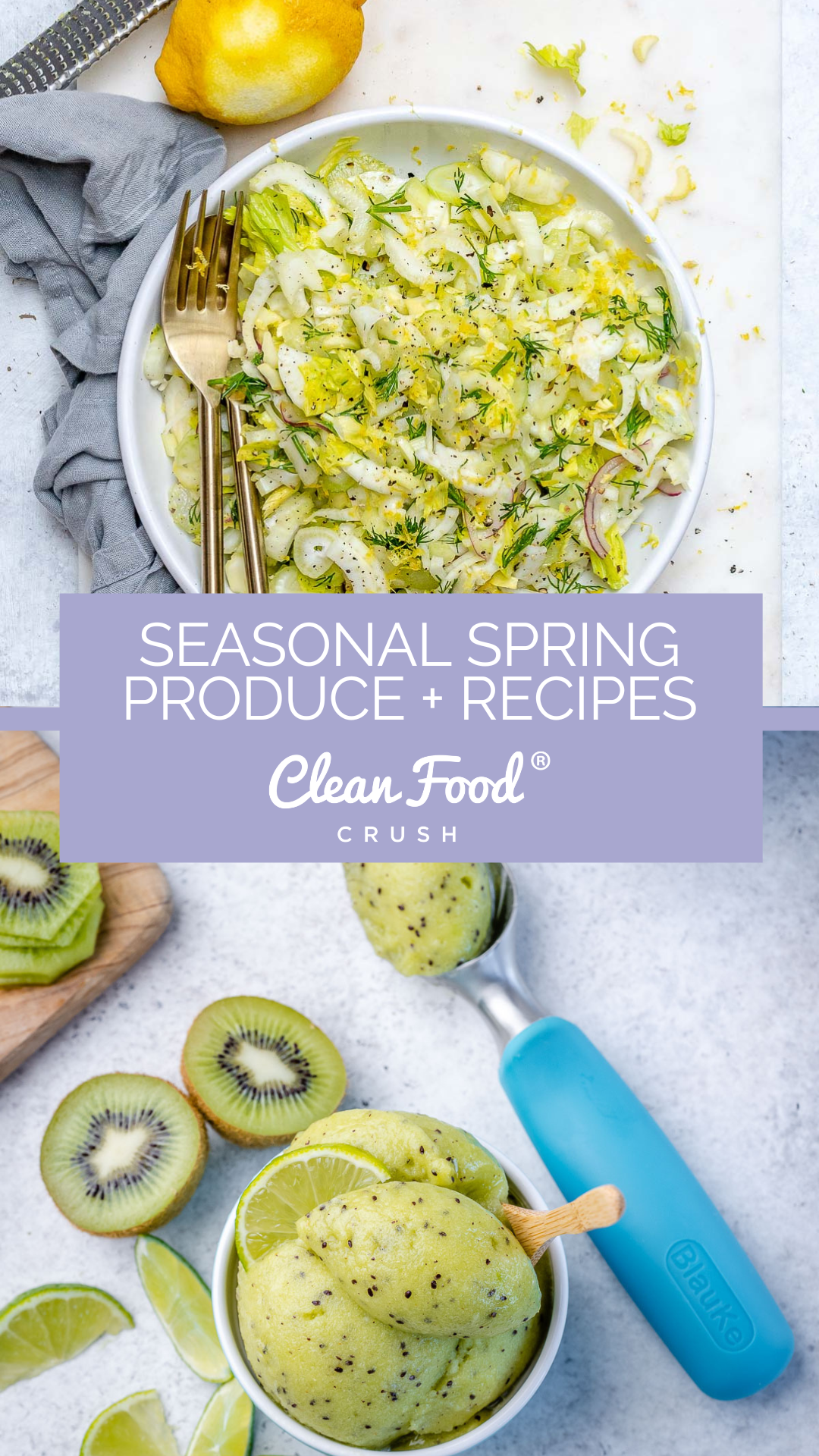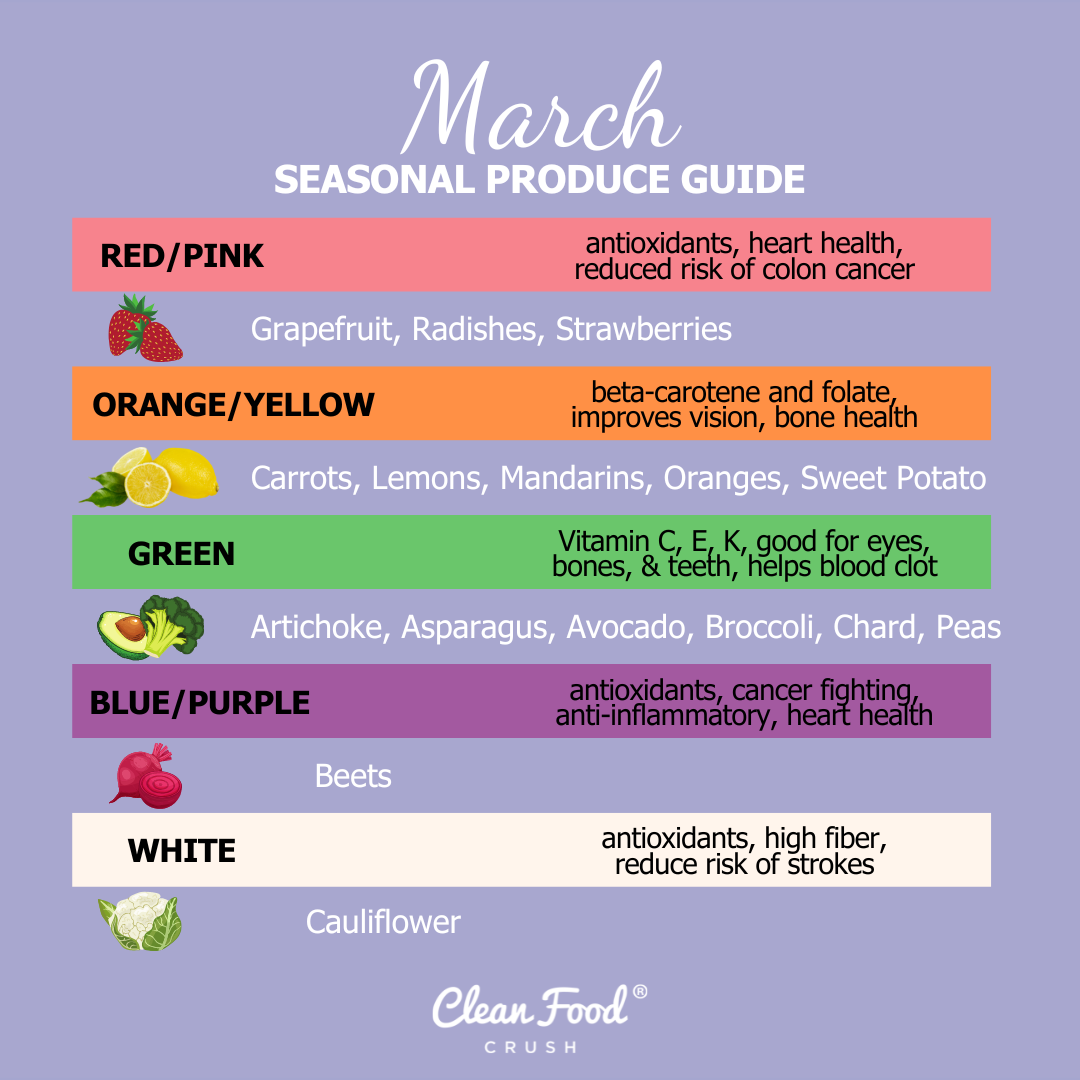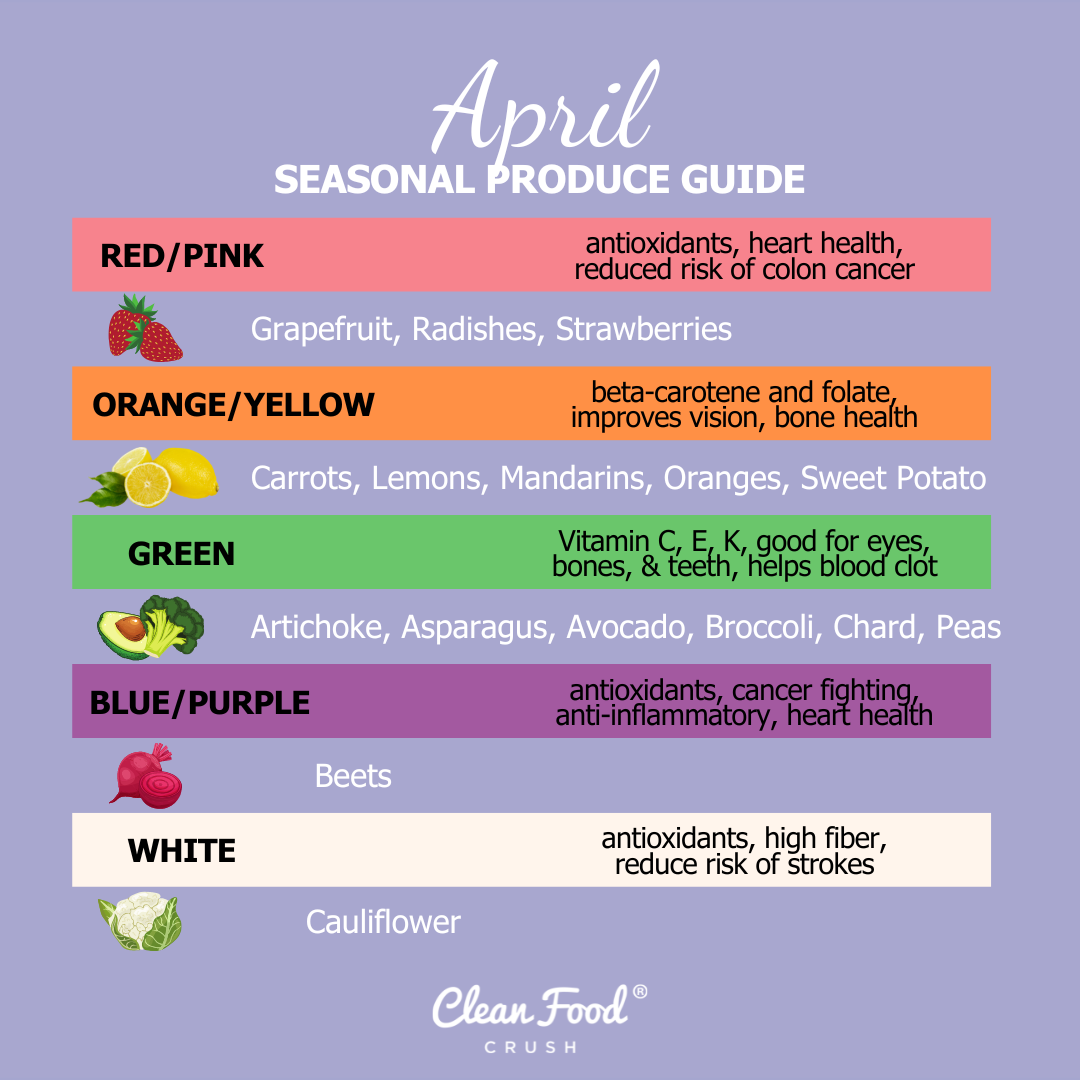 Healthy Spring Foods and How to Use Them
To welcome Spring, I decided to go through some delicious fruits and vegetables that are at their BEST during these months.
Eating seasonal produce ensures that you'll get the freshest, tastiest, and most nutritious fruits and veggies because they've been allowed to ripen naturally.
Produce that is in season is grown in its natural climate (versus something like a greenhouse) and is ideally purchased and eaten close to harvest time.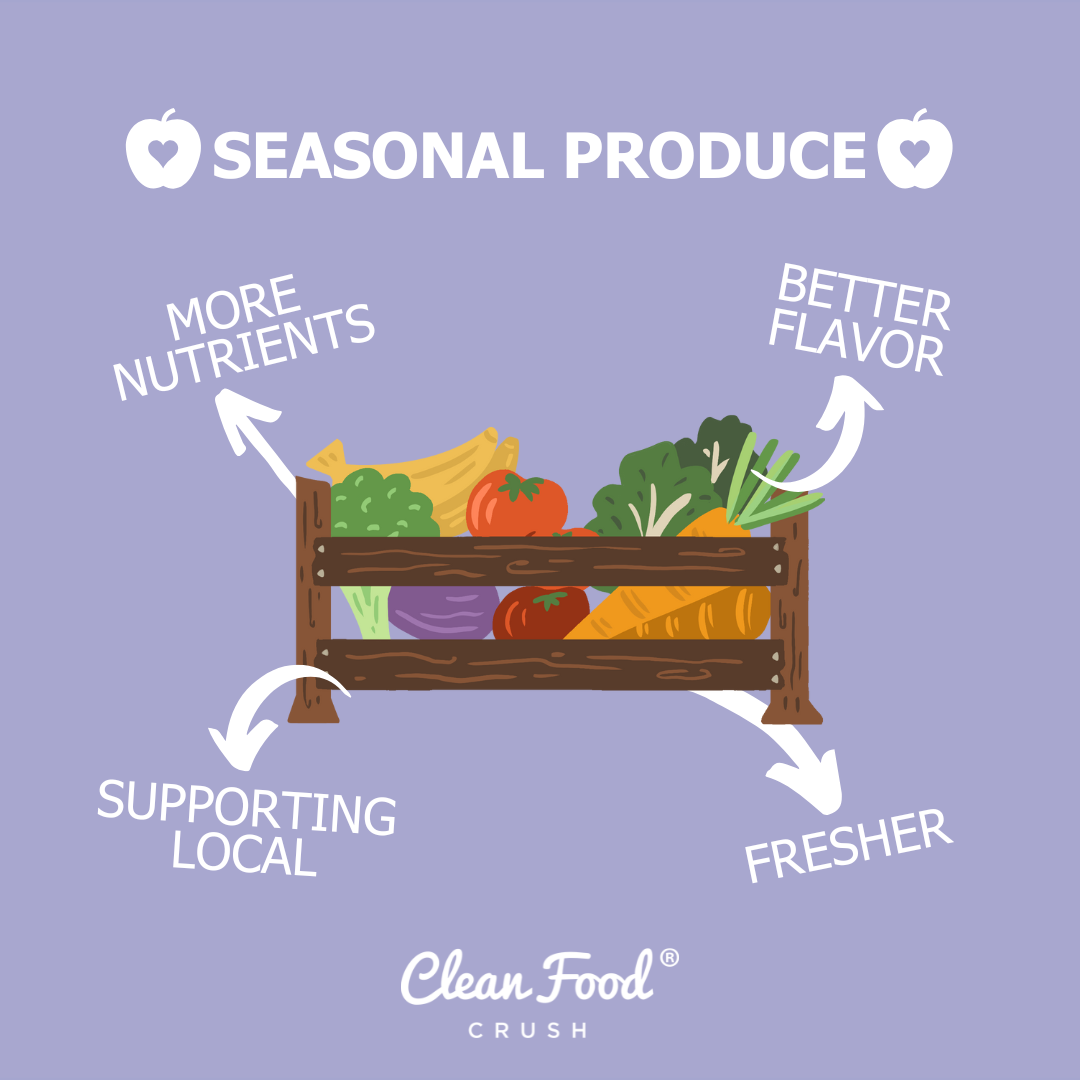 Seasonal-appropriate harvested produce has a better nutritional value than artificially grown or picked before it has had a proper chance to ripen. Eating seasonally will give your body higher levels of many nutrients, including vitamins and antioxidants.
The BEST place to buy seasonal produce is local. This helps reduce your carbon footprint and support your communities.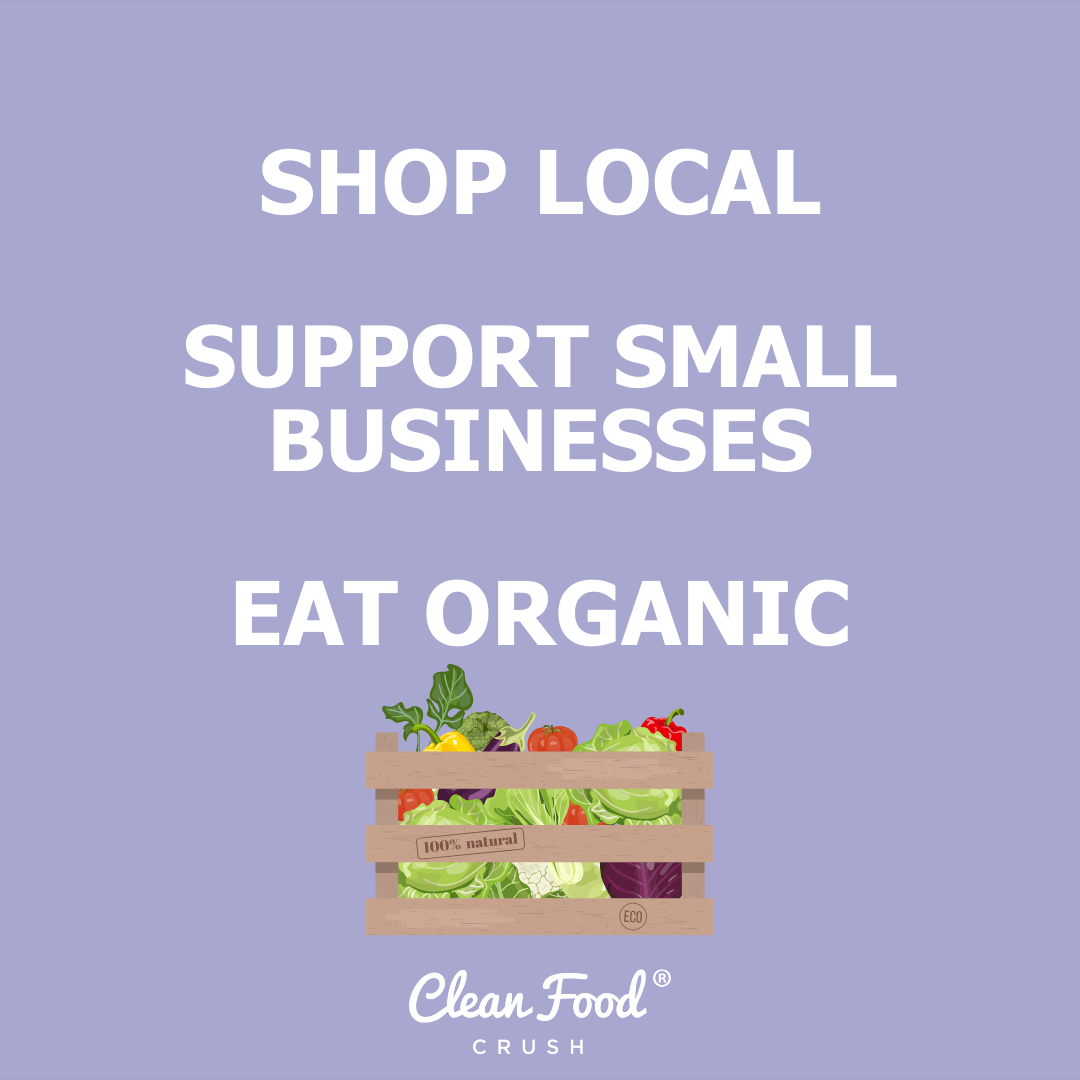 You can eat locally by shopping at farmers' markets, participating in community-supported agriculture, and keeping an eye out for "locally grown" signs at the grocery store. Locally harvested and sold produce travels MUCH LESS between farm and kitchen and reduces your exposure to chemicals. For information on vegetables, their different types, and their health benefits, check out this article! 
Here are some fruits and vegetables that are likely in season during the Spring and some delicious recipes to try with them:
Spring Vegetables:
Arugula – Pesto + Arugula Caprese Platter
The vitamins and antioxidants found in arugula offer many health benefits, from boosting heart health to supporting a healthy immune system.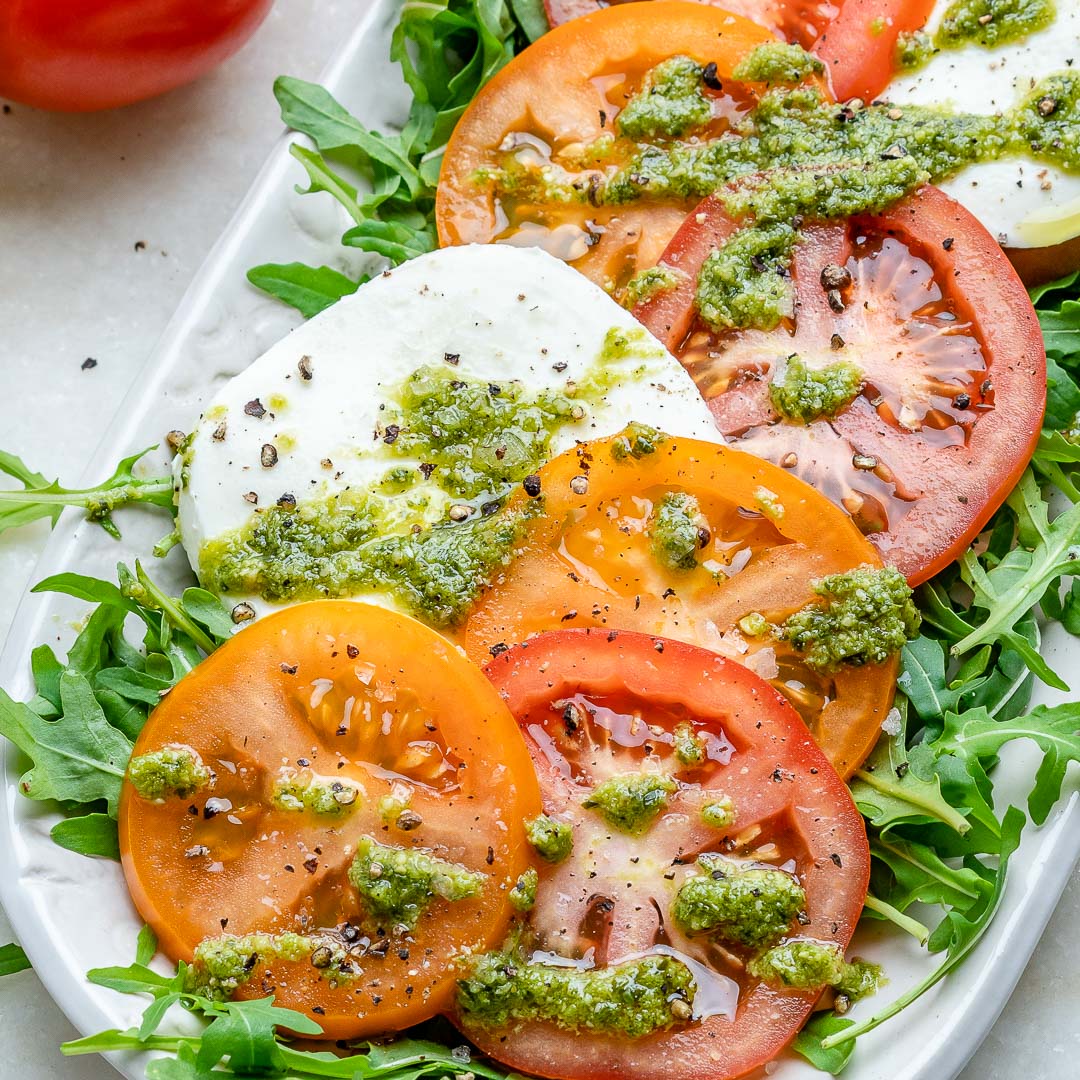 Artichokes – Artichoke Egg Casserole
Artichokes go super well with eggs, make for a quick and easy breakfast, and are a fantastic source of fiber!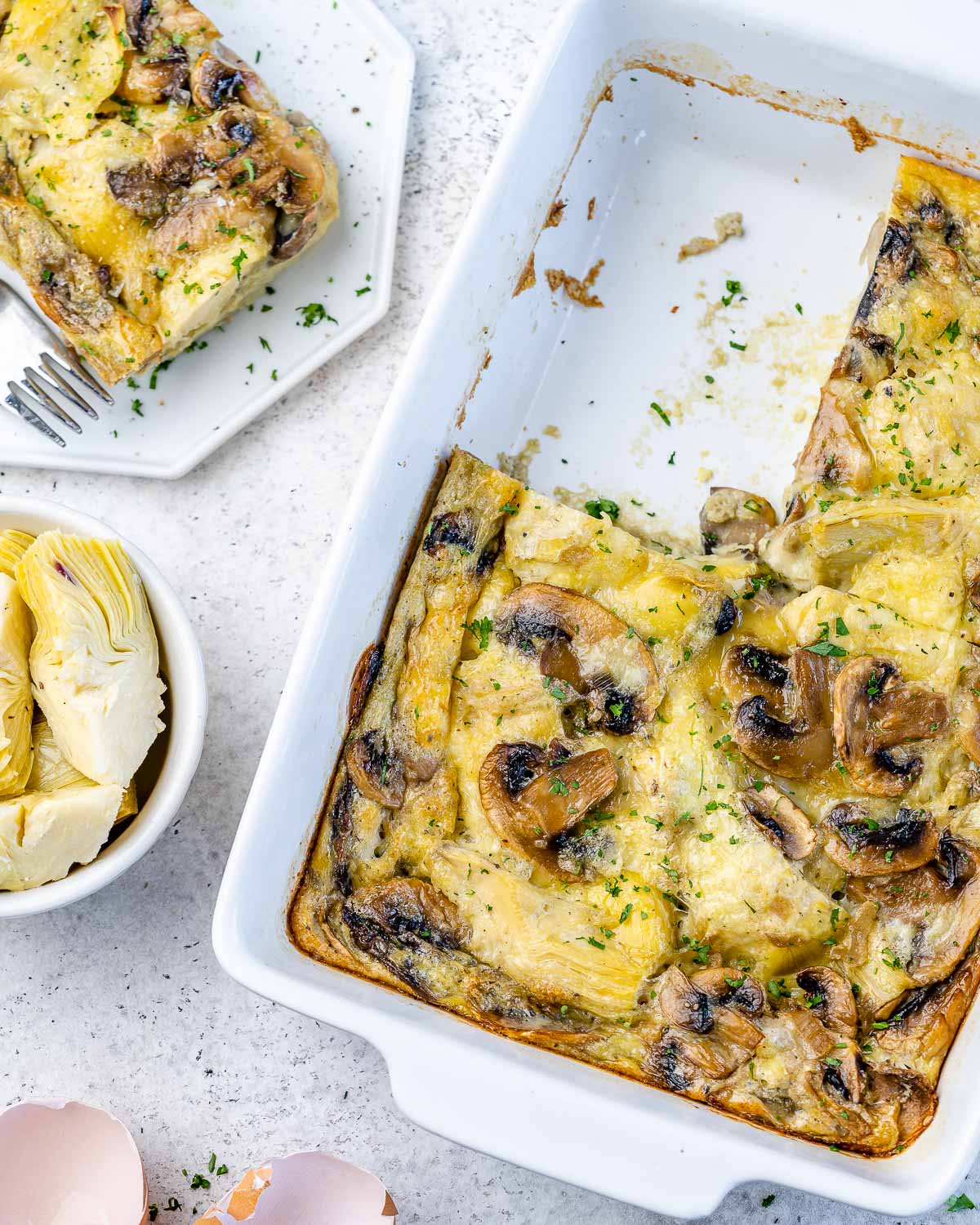 Asparagus – Chicken + Asparagus Stir Fry
Get your asparagus fresh from a farmer's market, then use it immediately in this simple stirfry that's better than takeout!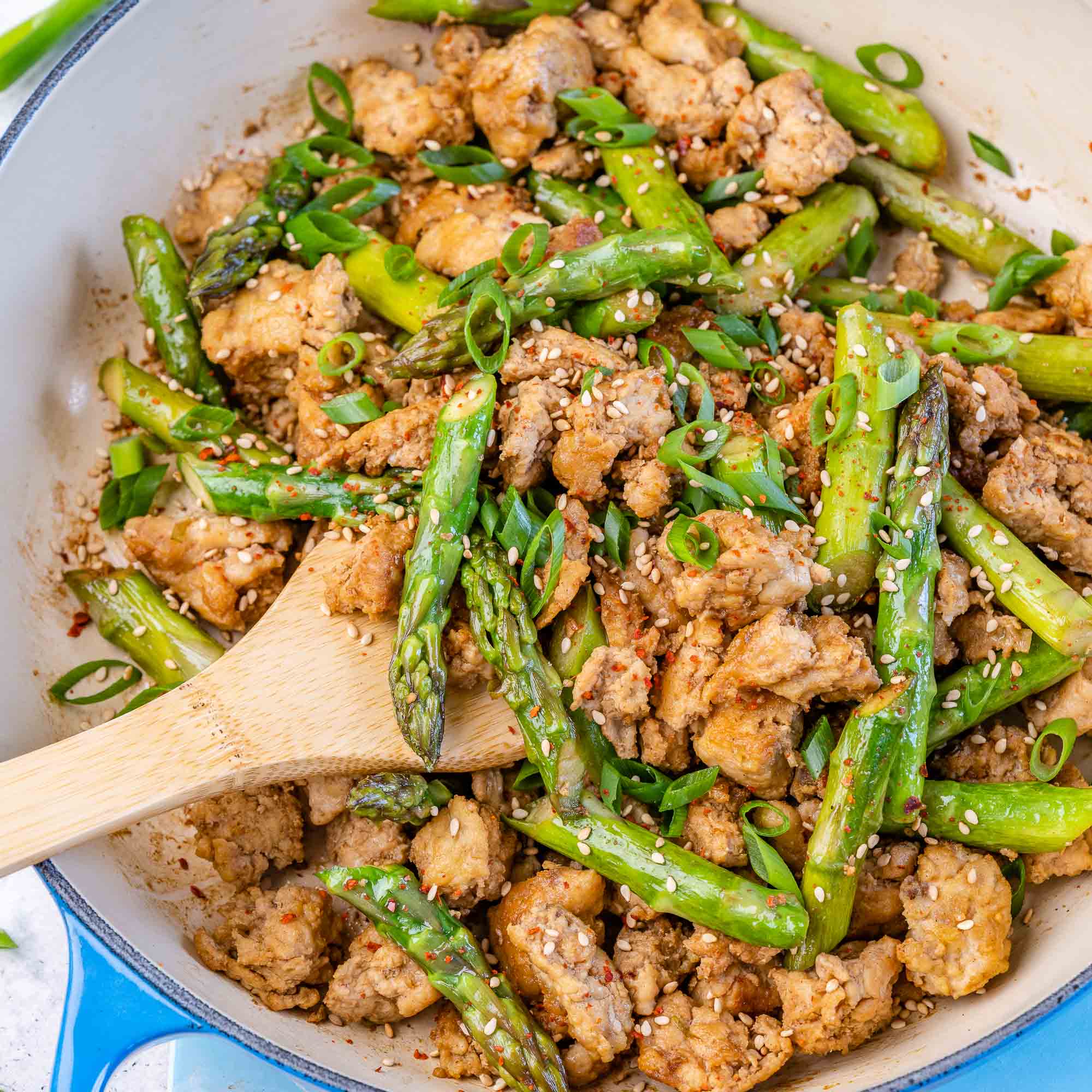 Avocados – Salmon Stuffed Avocados
This recipe is loaded with healthy fats, which can aid in weight loss, improving energy levels, balancing blood sugar, reducing inflammation, and improving moods.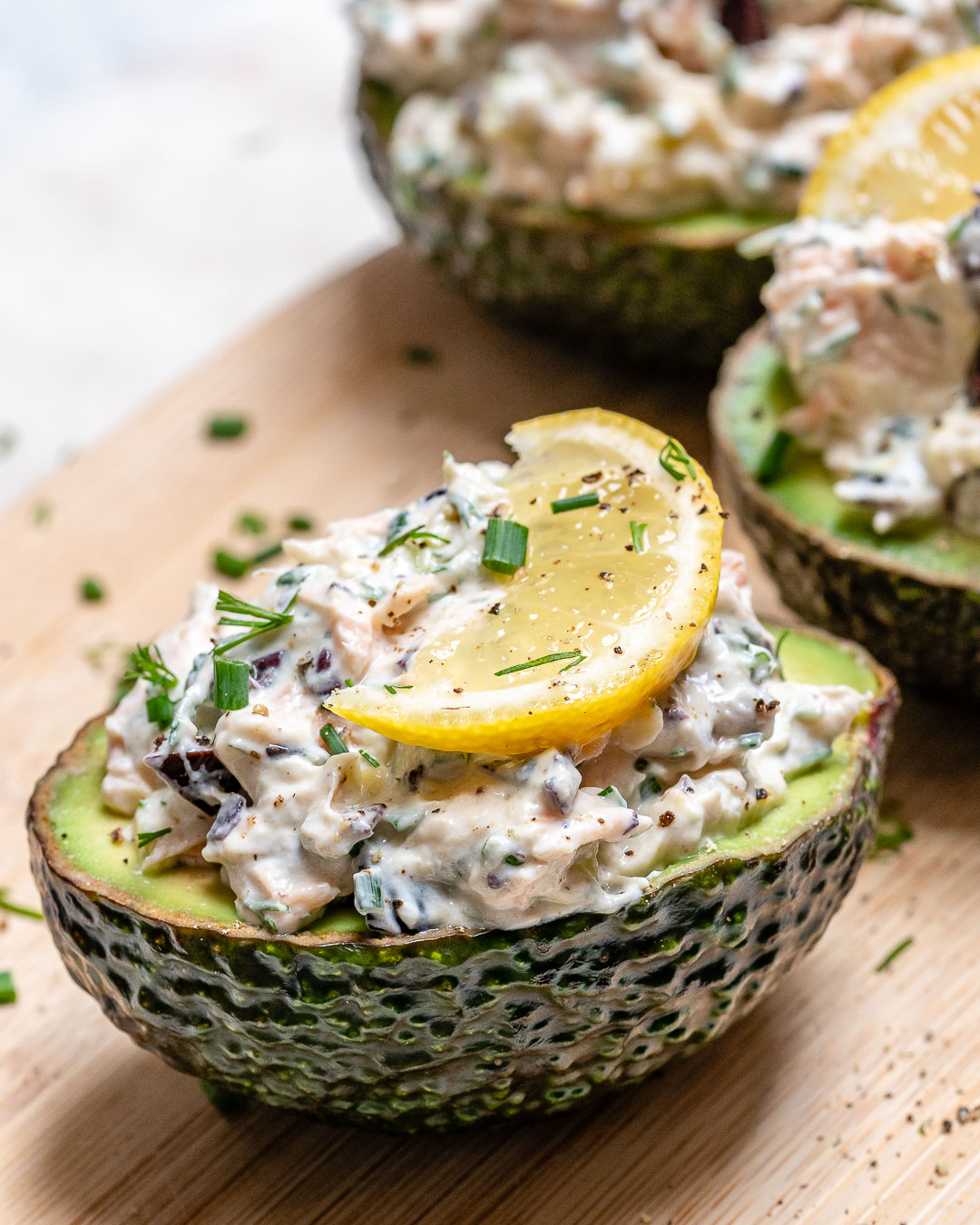 Beets – Beet Pickled Deviled Eggs
These flavorful deviled eggs are great to prepare ahead and impress guests at any social gathering!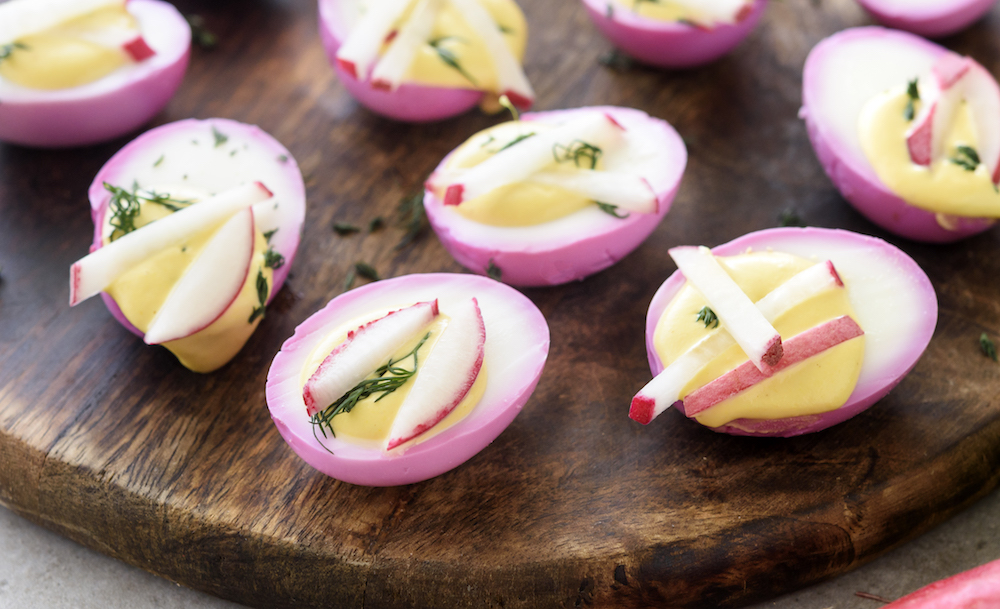 Broccoli – Broccoli + Fresh Corn + Bacon Salad
Broccoli is rich in antioxidants that help keep your eyes and heart-healthy, amongst several other great benefits.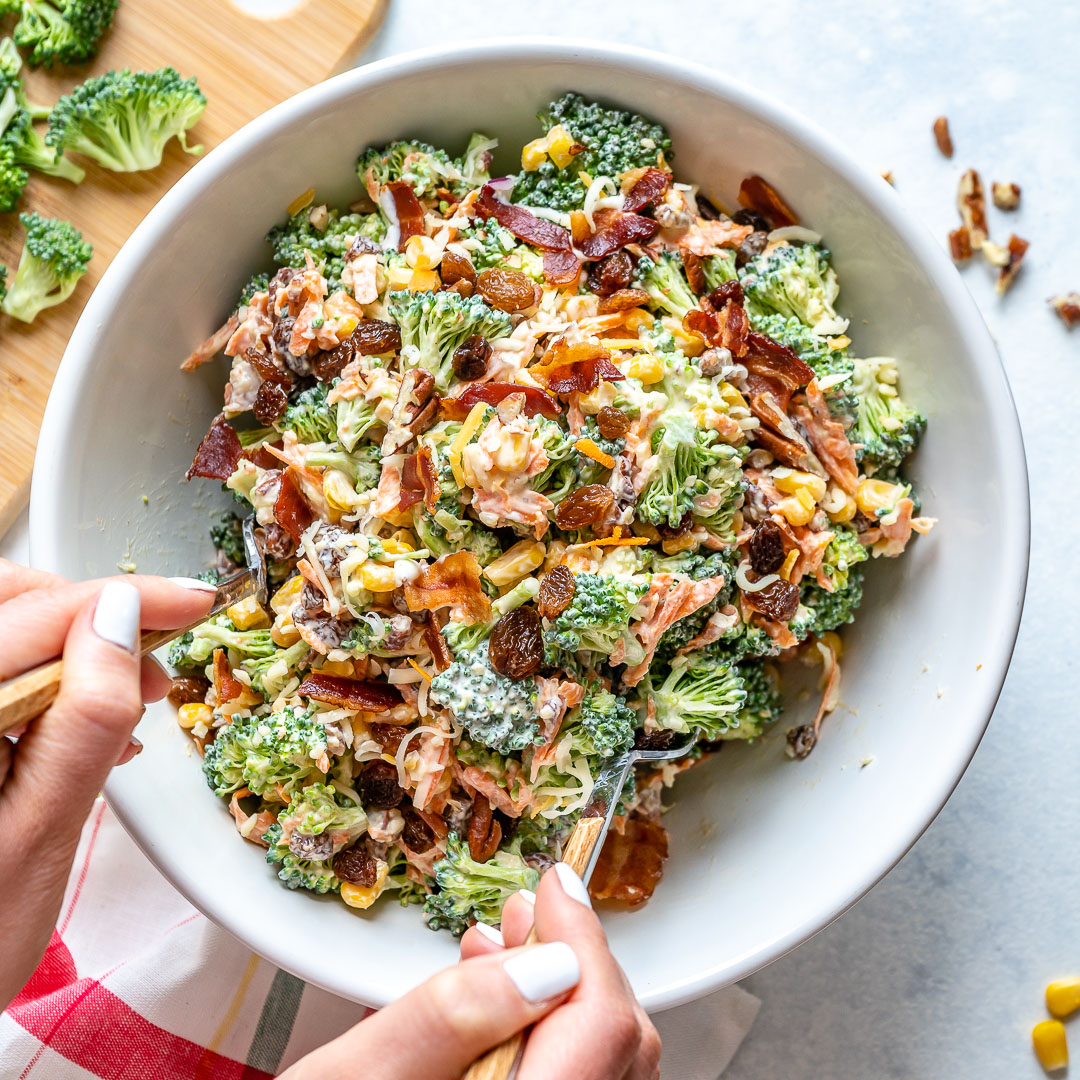 Cabbage – Melty Cabbage Casserole
If you're a cabbage lover (like me!), then you've gotta get this on your family's menu asap!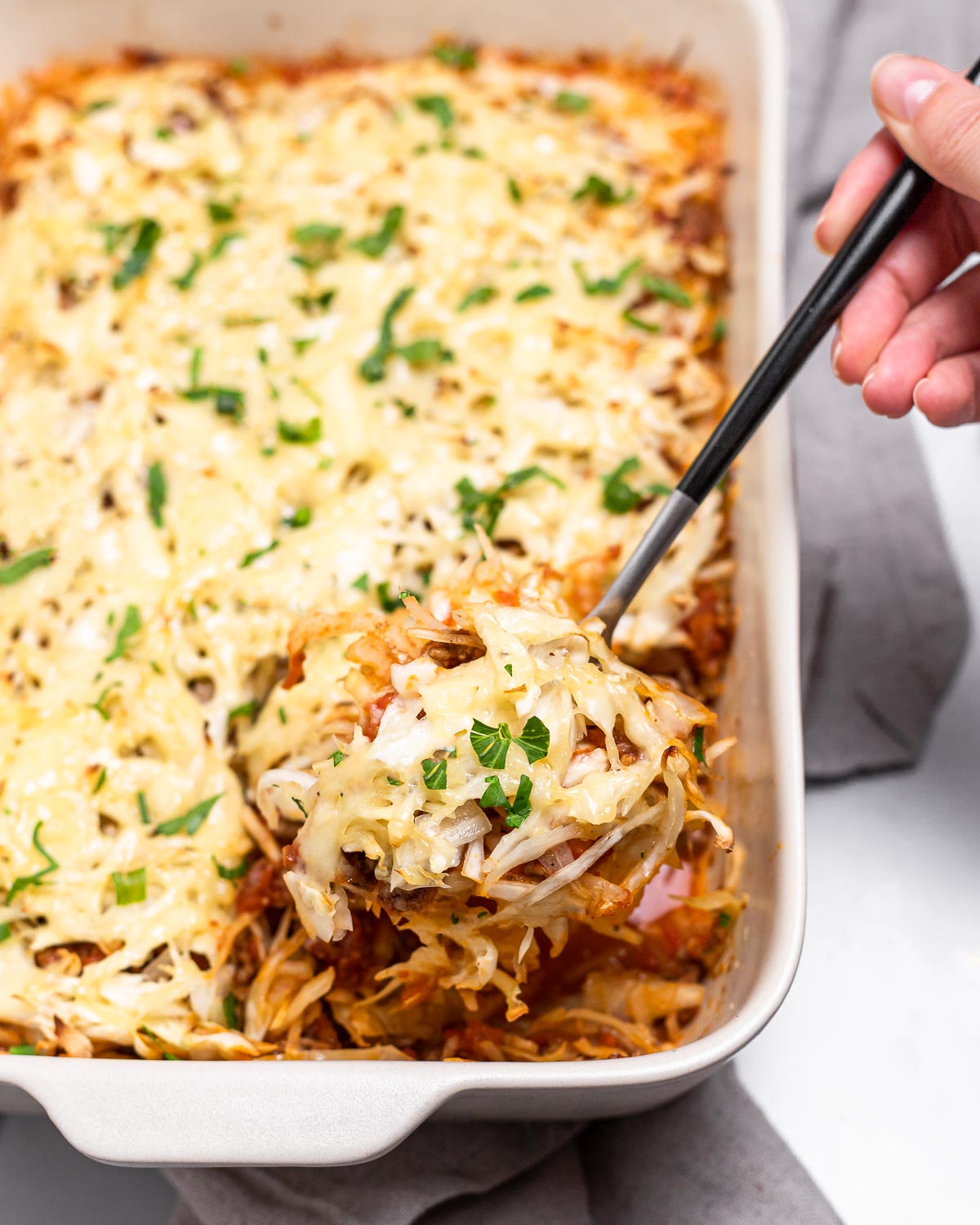 Celery – Shaved Fennel + Celery Salad
This is a very SIMPLE nutritious dish, with a satisfying complex flavor and crunch thanks to the celery (and fennel).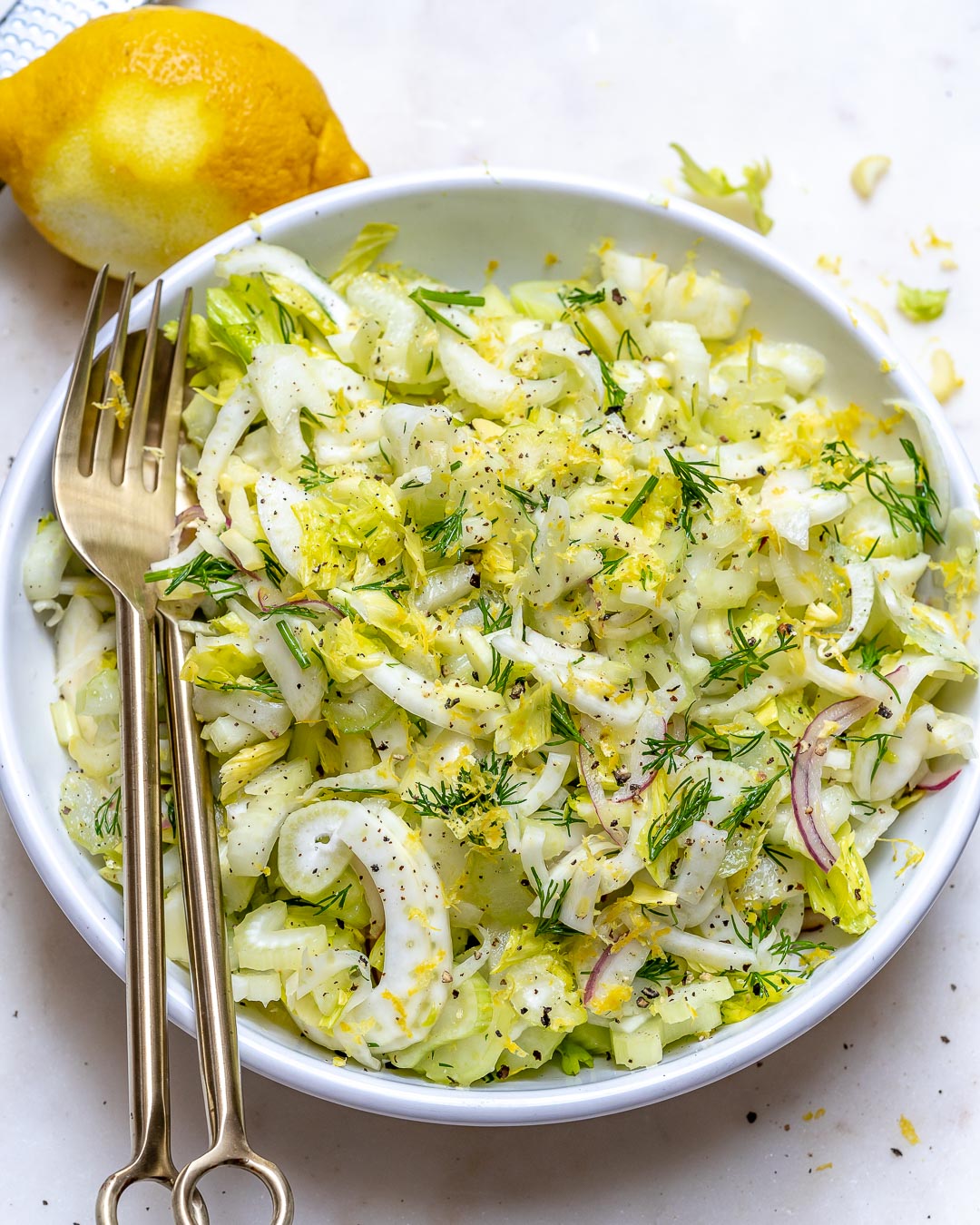 Collard Greens – Pesto Chicken Salad Lettuce Wraps
Collard greens, or collards, are green leafy veggies like lettuce, Swiss chard, and spinach, known for their nutritional and health-protective benefits.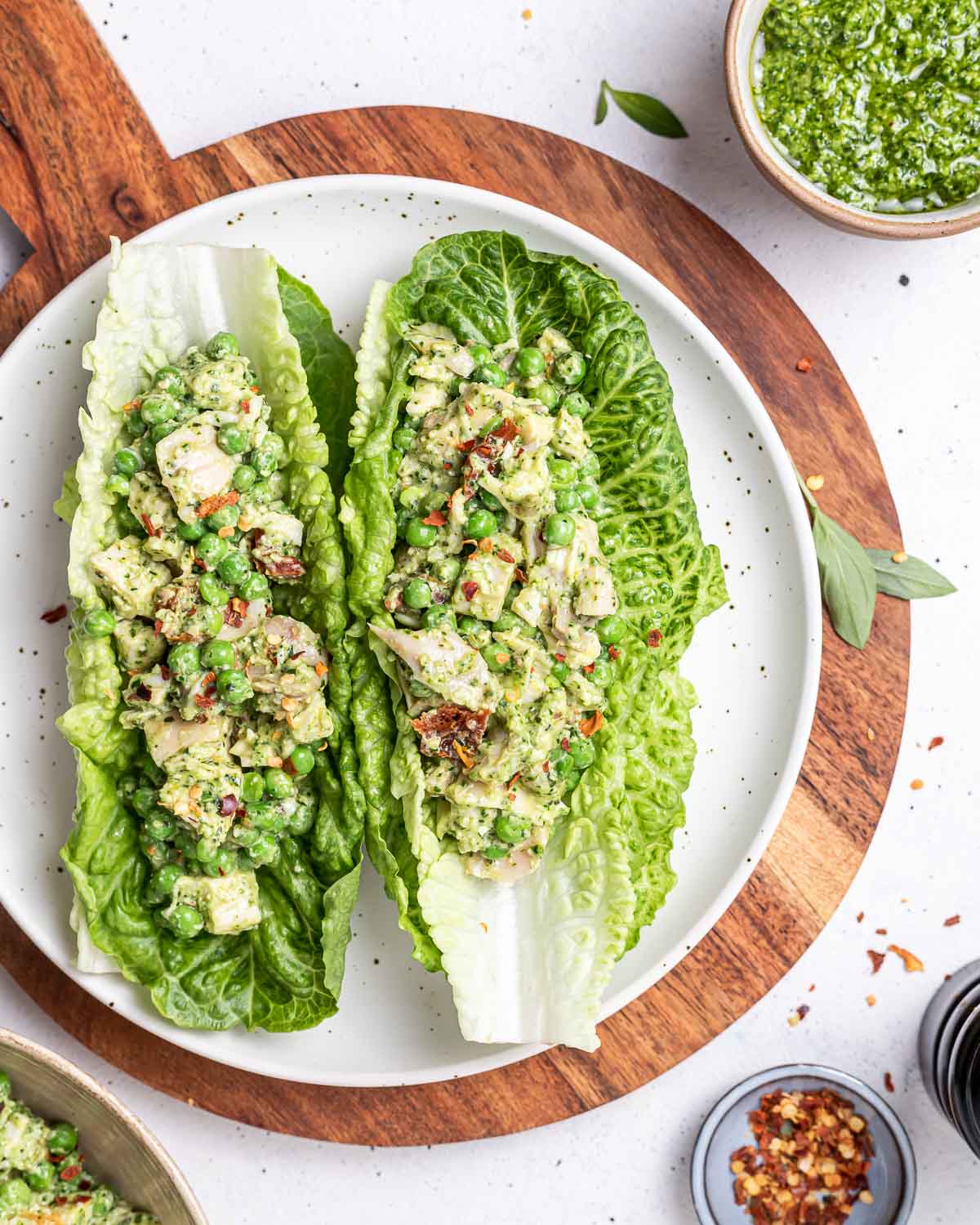 Carrots – Roasted Cauliflower + Carrot Soup
Don't let the simplicity of this soup trick you into thinking it's something to skip. Carrots (and cauliflower) are versatile and a great source of essential vitamins and minerals.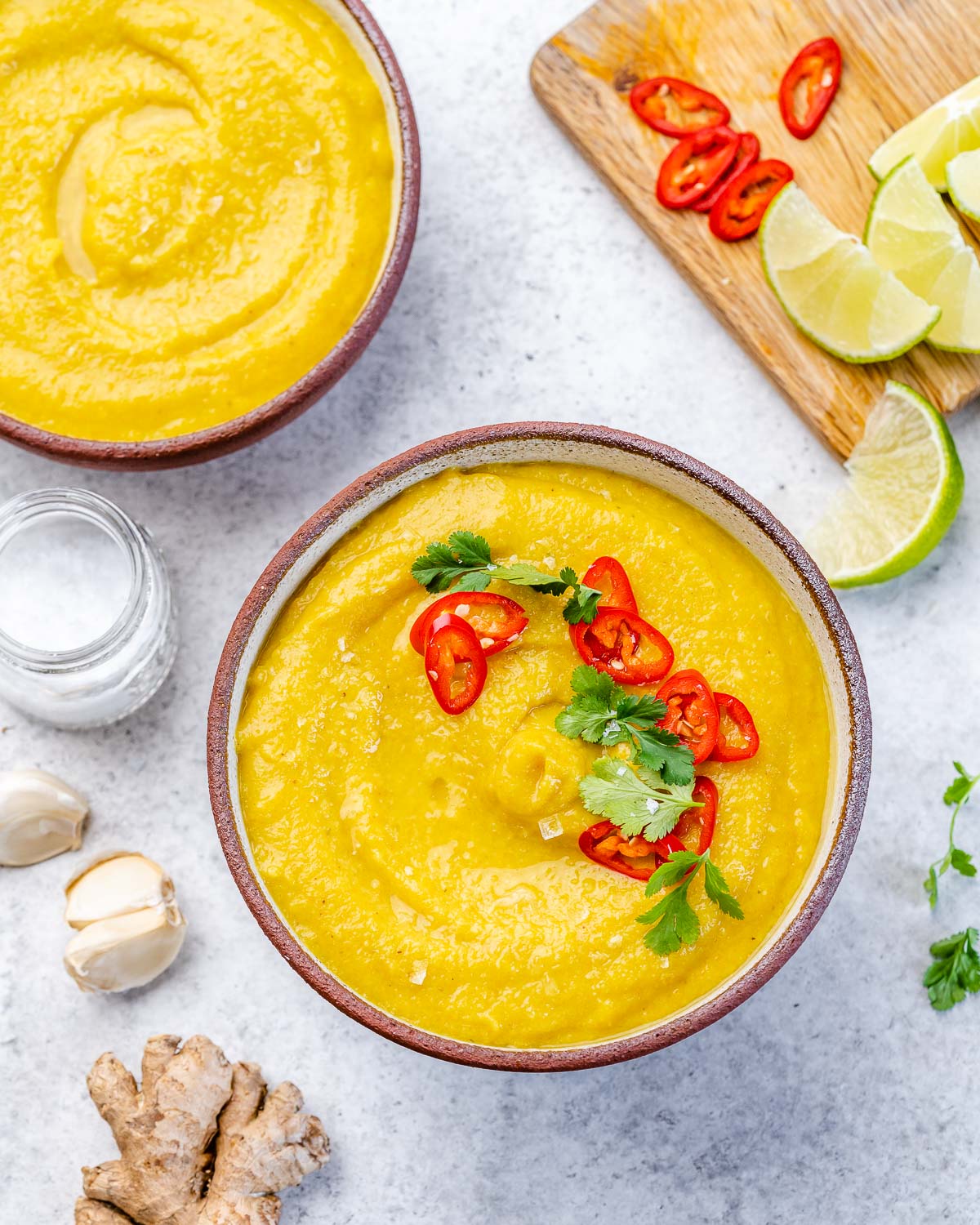 Fresh herbs: A Cook's Guide to Fresh Herbs
This guide takes you through several different herbs to explain what they are, their benefits, and a few of the best ways to use them.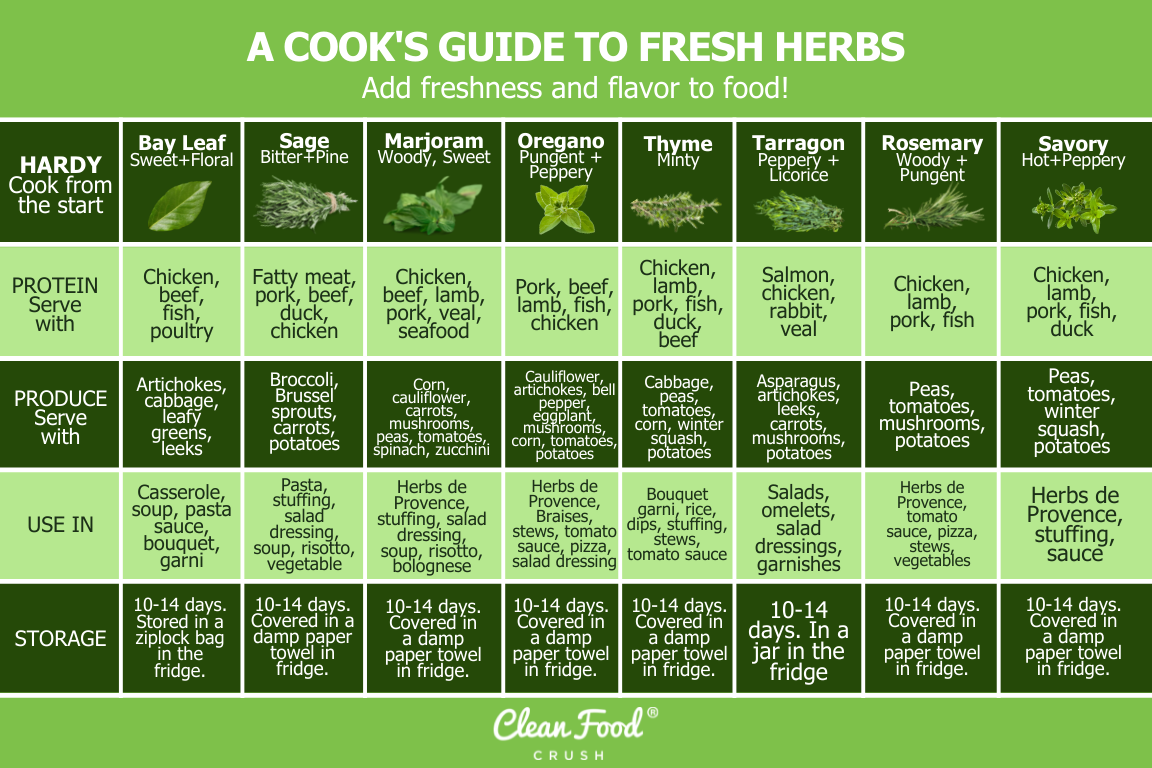 Garlic – Japanese-Inspired Garlic Fried Rice
Garlic is one of my all-time favorite vegetables, thanks to its delicious taste. If you like it too, try this fried rice and let me know what you think!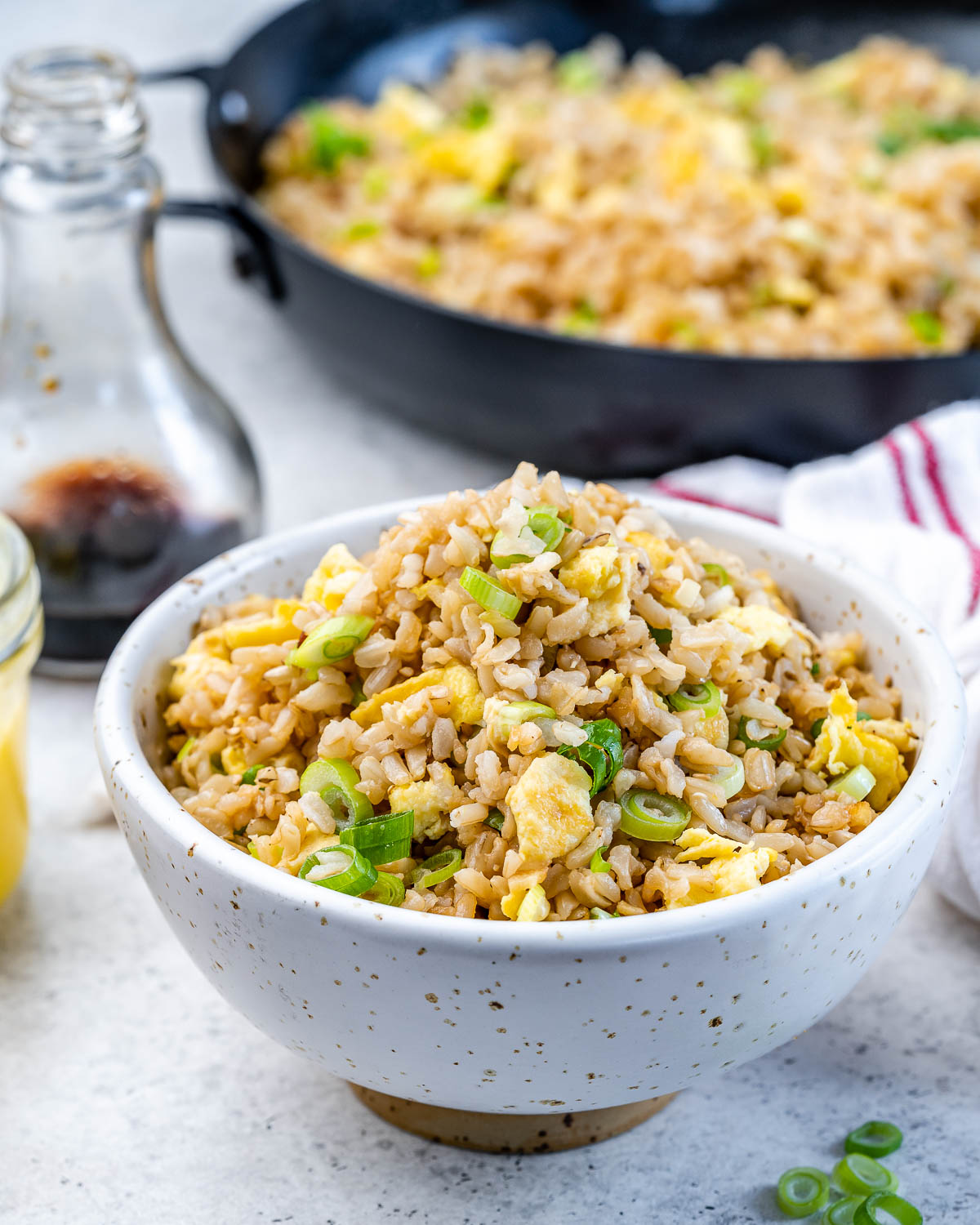 Kale – Greek Kale Salad
Massaging raw kale transforms it from a tough, bitter leaf into a sweet, delicate, and delicious salad that you're sure to love.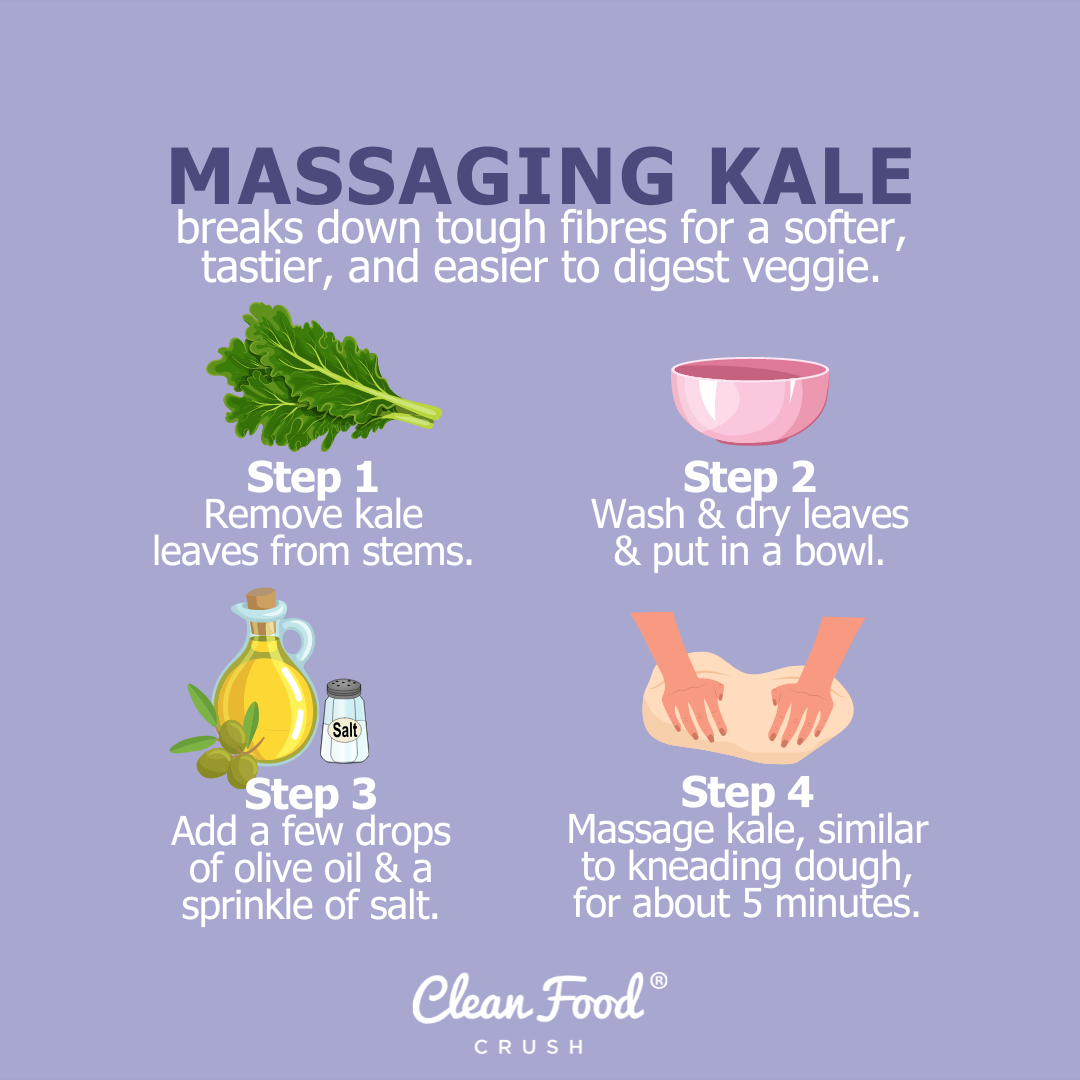 Lettuce – Buffalo Chicken Lettuce Wraps
This delicious meal is just one of several lettuce wraps we have, so if you like it and have some lettuce ready to go, then be sure to explore our other wraps!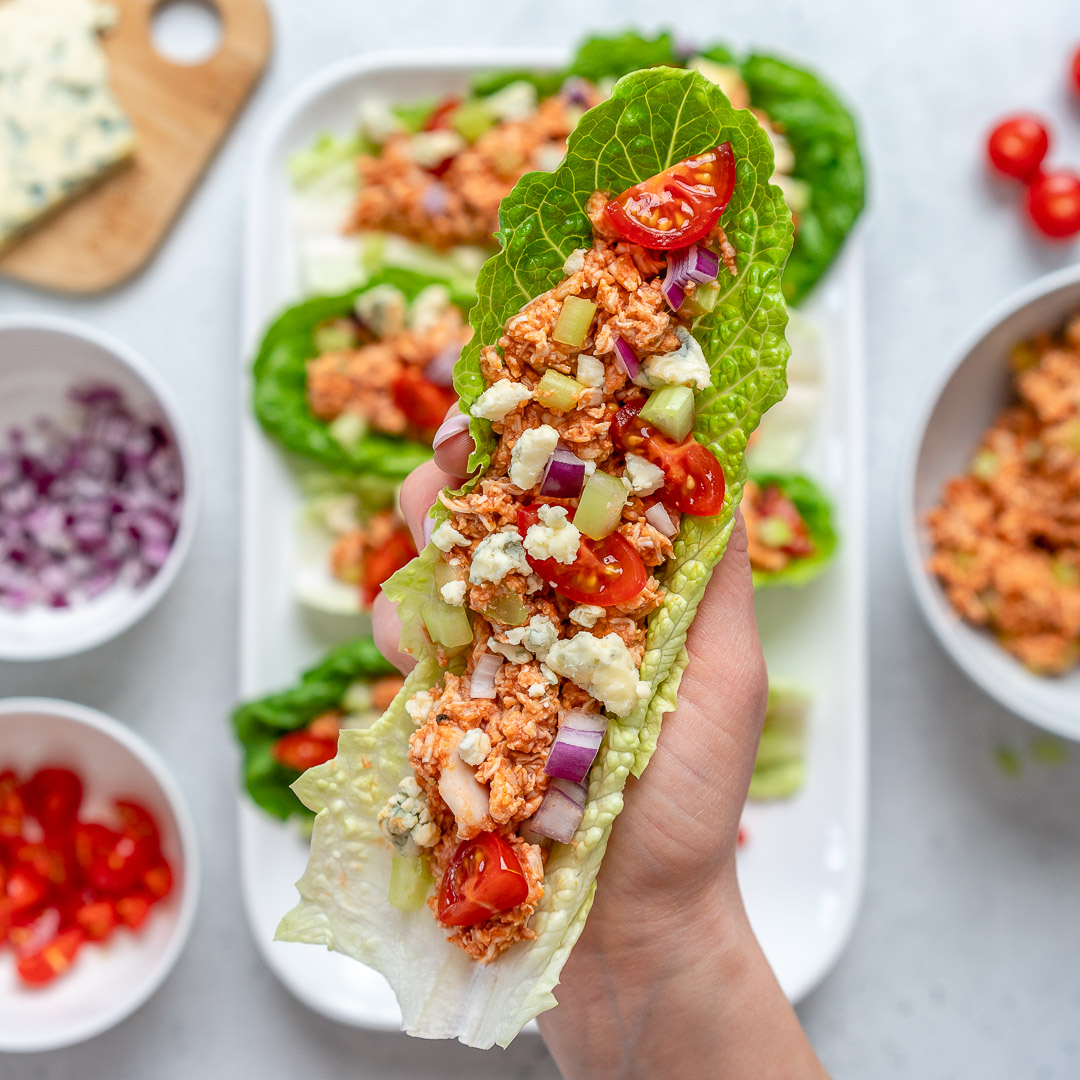 Mushrooms – Braised Beef & Mushrooms
This slow cooker meal makes excellent use of your seasonal mushrooms and produces a delicious, warm meal with minimal effort.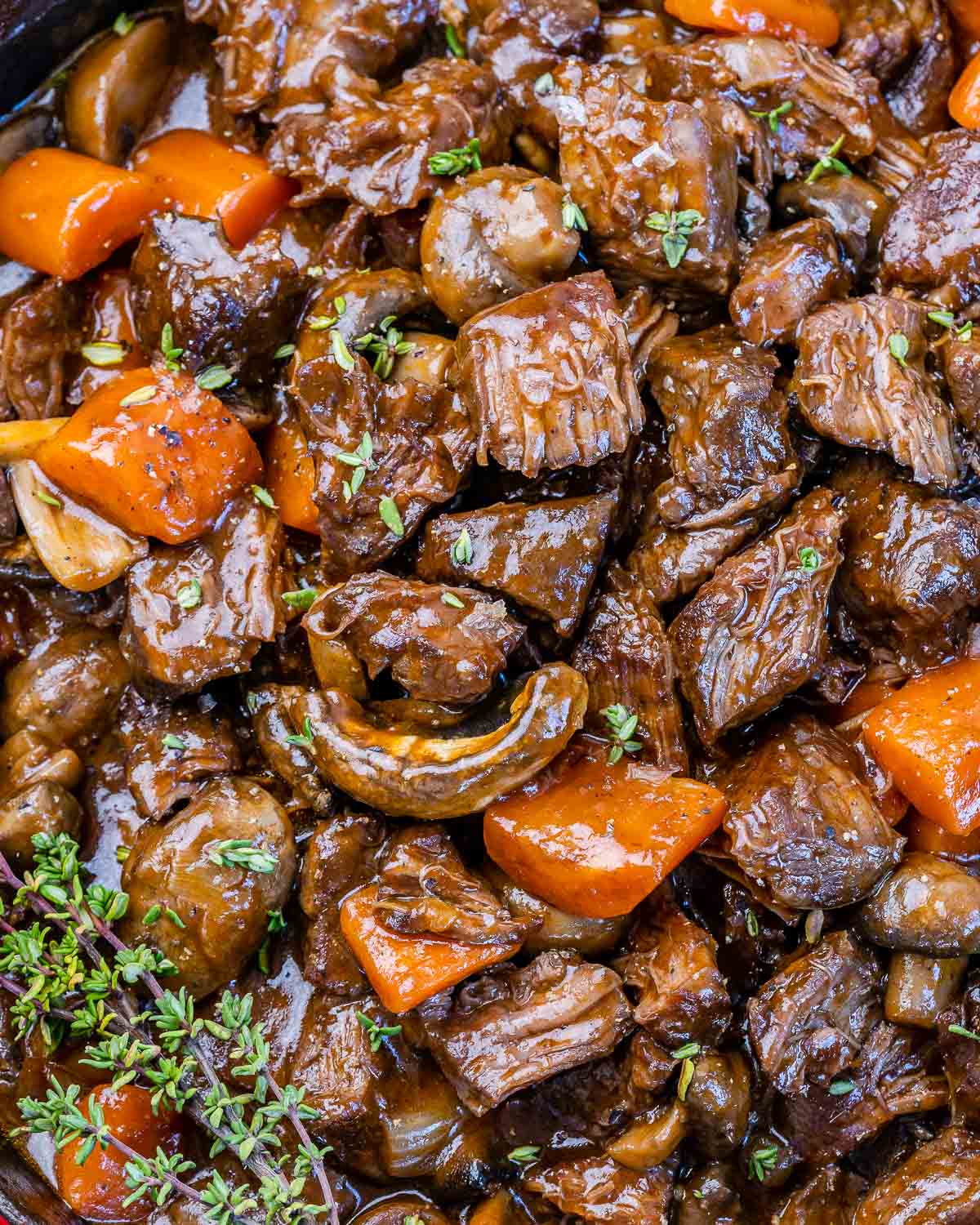 Onions – Easy Homemade Pickled Onions
Like garlic, onions add great flavor to many different recipes. Once pickled, the often harsh onion flavors tone down a notch and take on a milder, zesty-sweet note.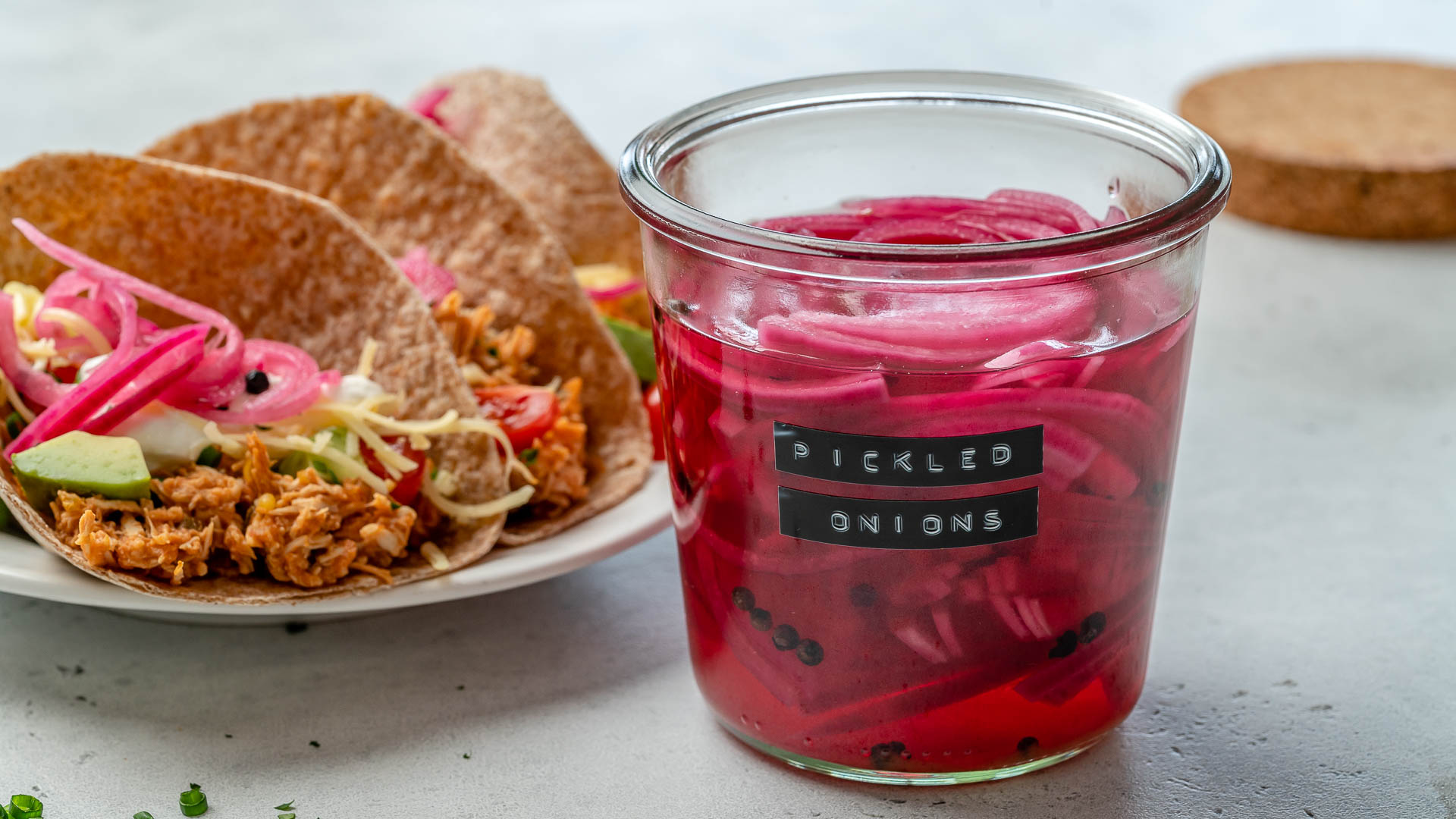 Peas – Grilled Peas with Toasted Coconut + Cashews
These grilled peas are super creative, Clean Eating friendly & rich with flavor!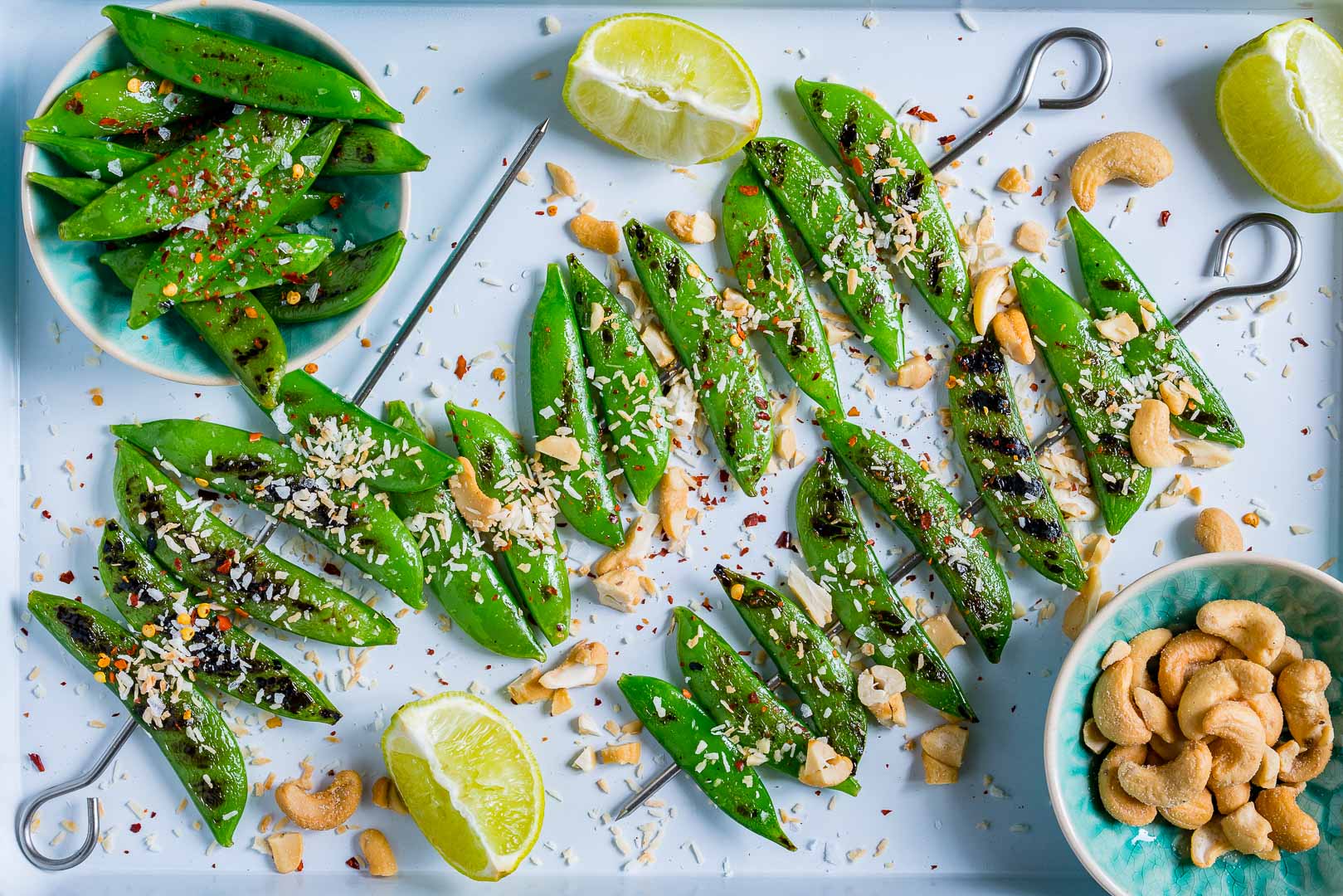 Radishes – Crispy Air Fried Radishes
These radishes are perfectly seasoned and nice n' crispy on the outside, creating a satisfying side dish when you're craving something a little crunchy and salty.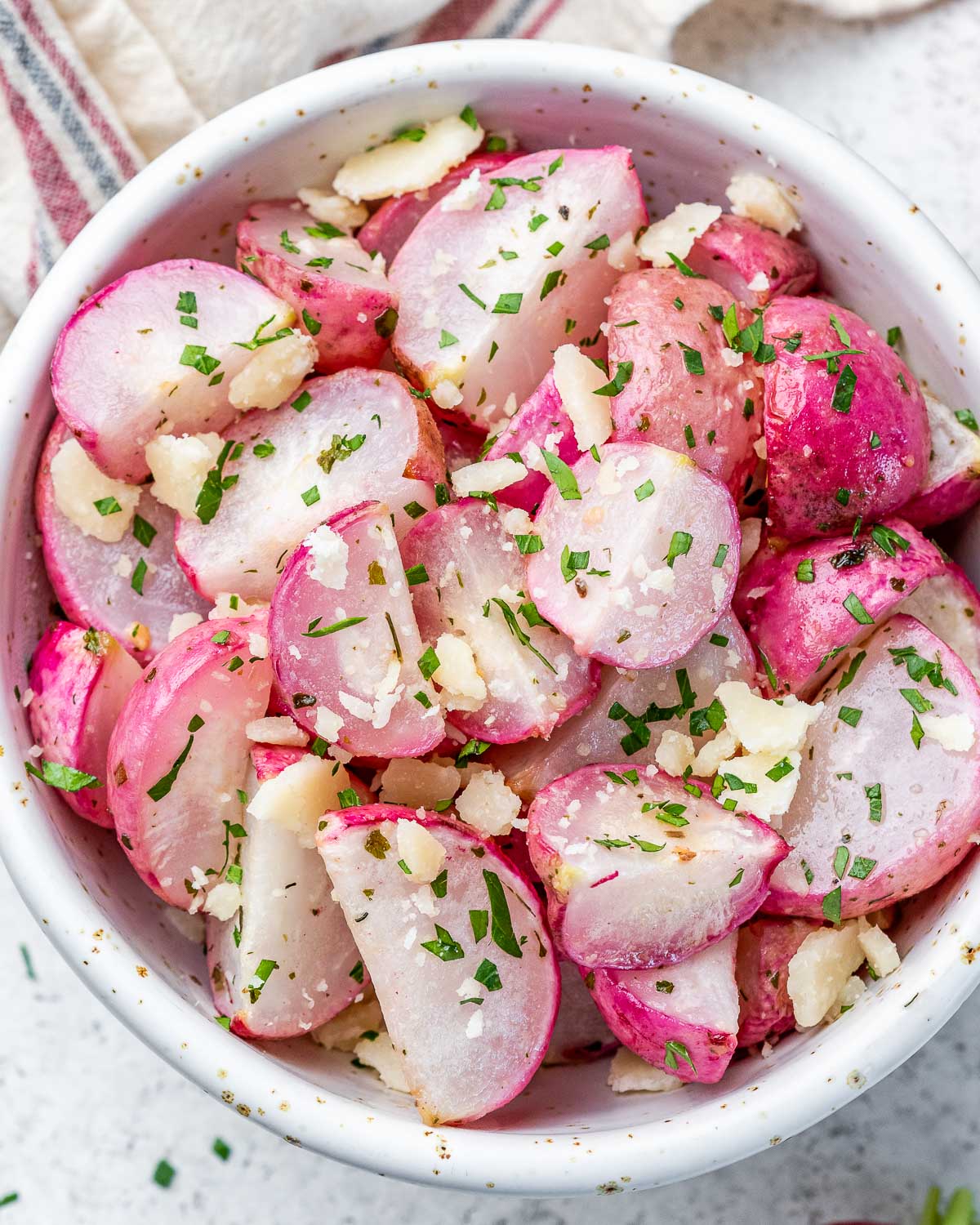 Spinach – Sautéed Fresh Lemony Spinach
By eating cooked spinach, you will absorb higher levels of vitamins A and E, protein, fiber, zinc, thiamin, calcium, and iron than you would with raw spinach.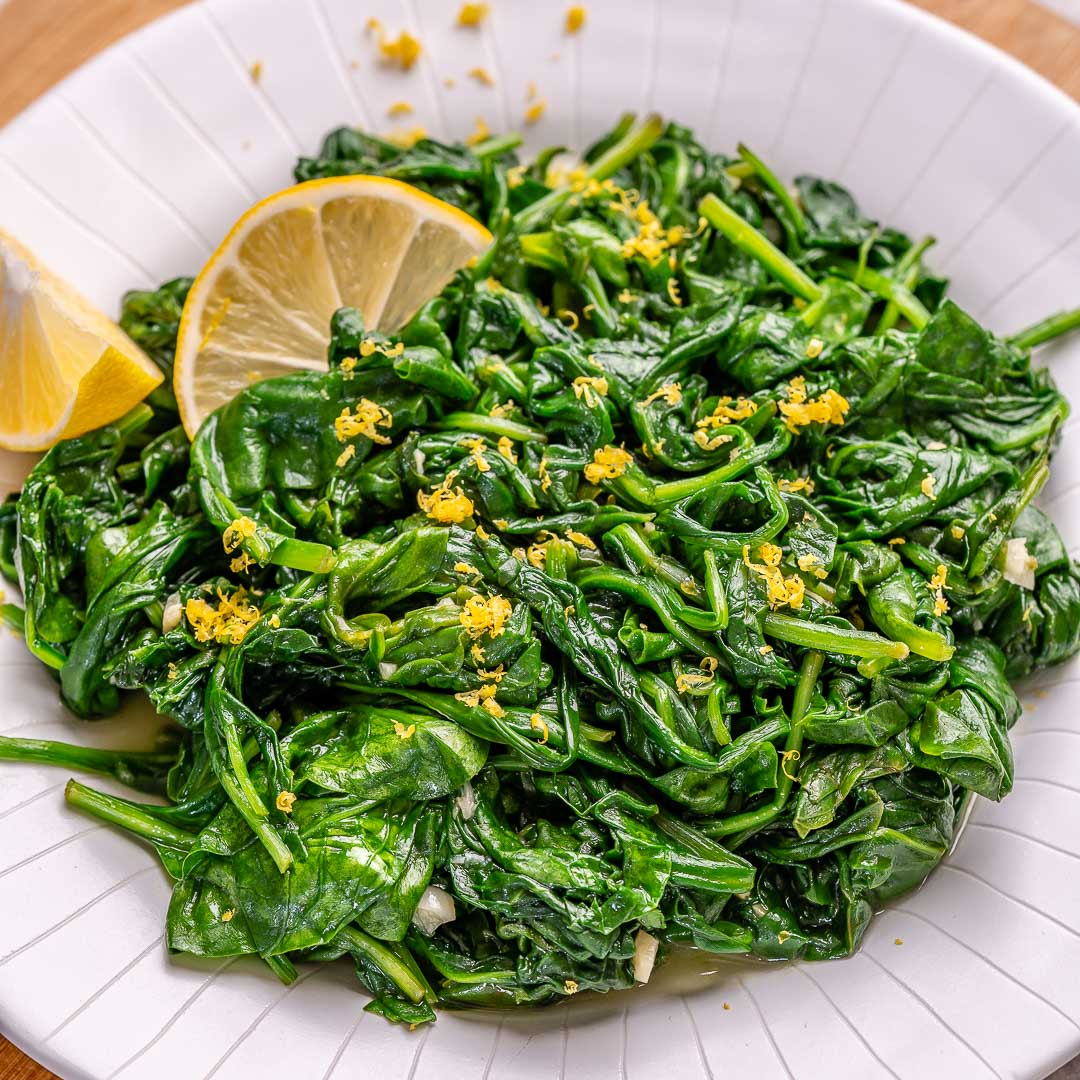 FRUITS
Grapefruit – Simple Grapefruit Vinaigrette Salad Dressing
An average grapefruit may provide 100% of daily vitamin C requirements, which is vital for your immune system.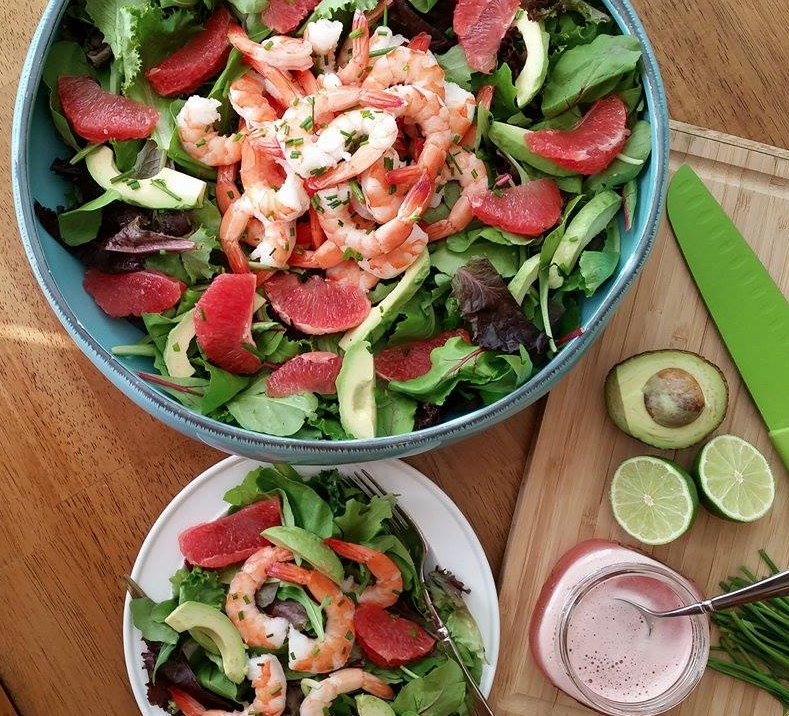 Lemons – Lemon Water Uses
We have plenty of lemon-flavored recipes, but another quick, easy, and effective way to reap the benefits of lemons is by adding the juice to your daily water intake. Read more about lemon water uses and benefits here!
Mangoes – Salmon Mango Power Bowls
These bowls were a quick lunch experiment that (after thoroughly enjoying every last bite) required a permanent spot on the website!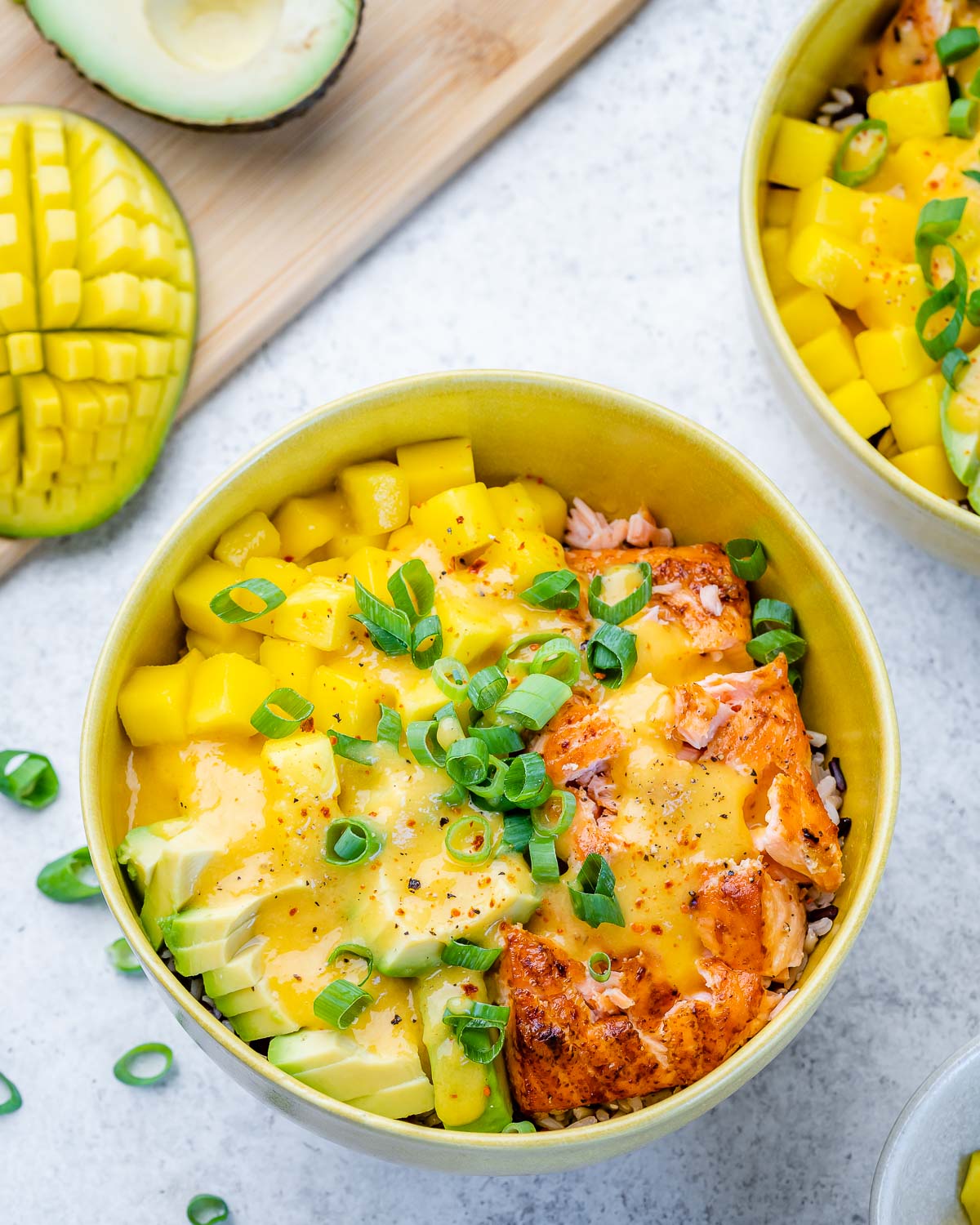 Pineapple – Crockpot Pineapple Chicken
Although fresh pineapples are available year-round in most of the US, the fruit peaks from March through July and is completely delicious and packed with nutrients, antioxidants, and other helpful compounds.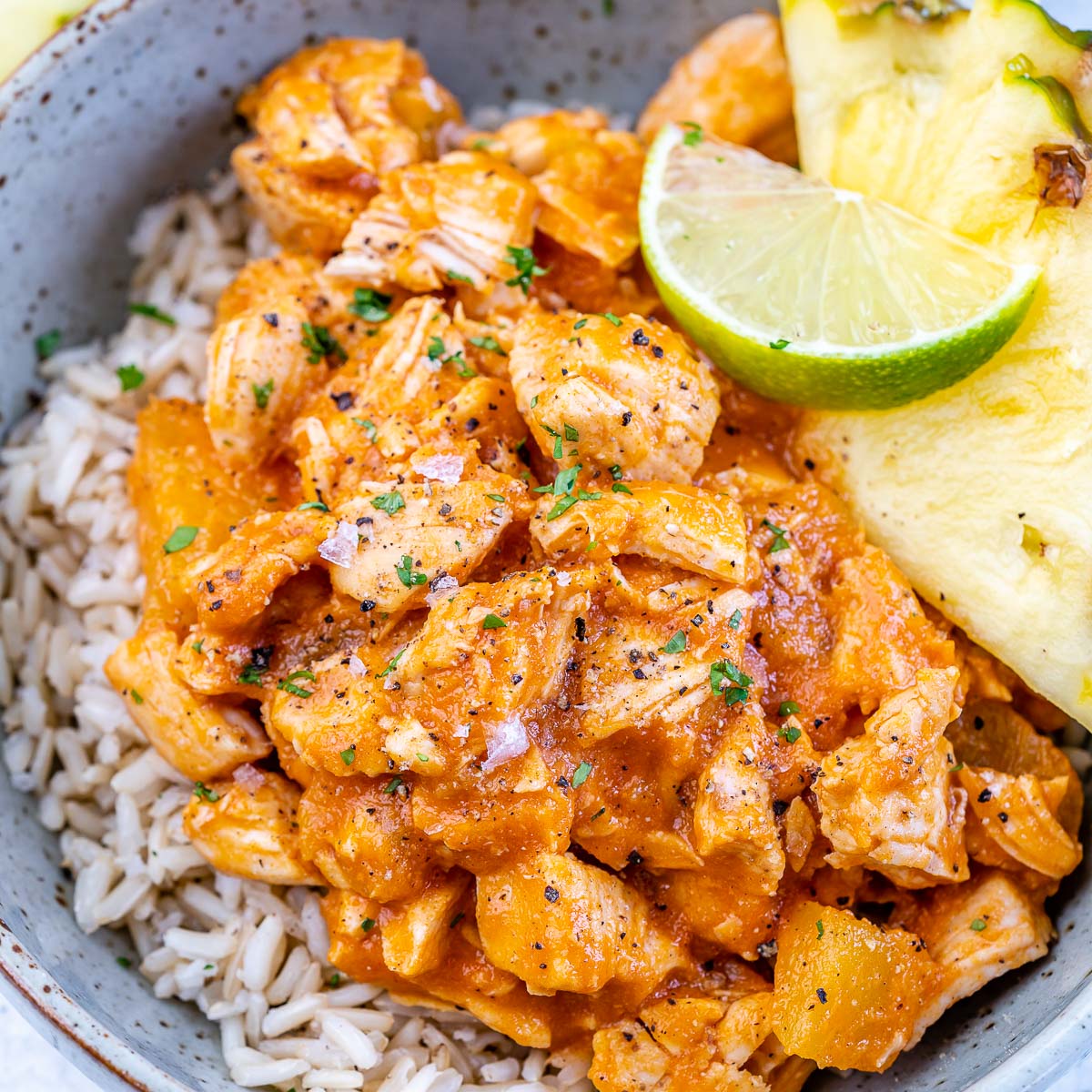 Rhubarb – Happy Rainbowls
Try "eating the rainbow" with this meal prep idea which will hopefully inspire more veggie consumption while also being simple & tasty!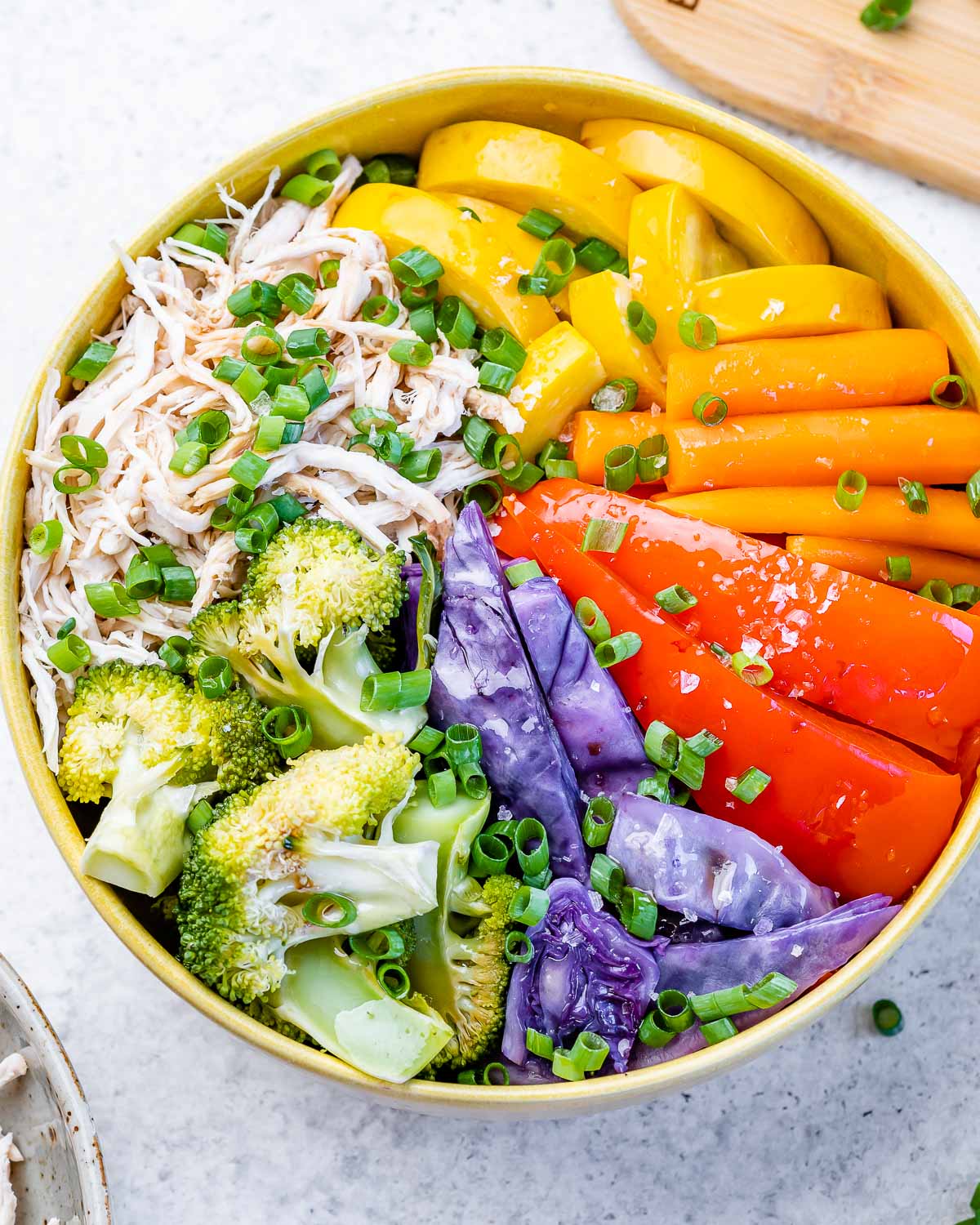 Strawberries – Strawberries + Cream Overnight Oats
Strawberries are a super fruit that provides fiber, potassium, folate, and antioxidants in addition to being incredibly tasty.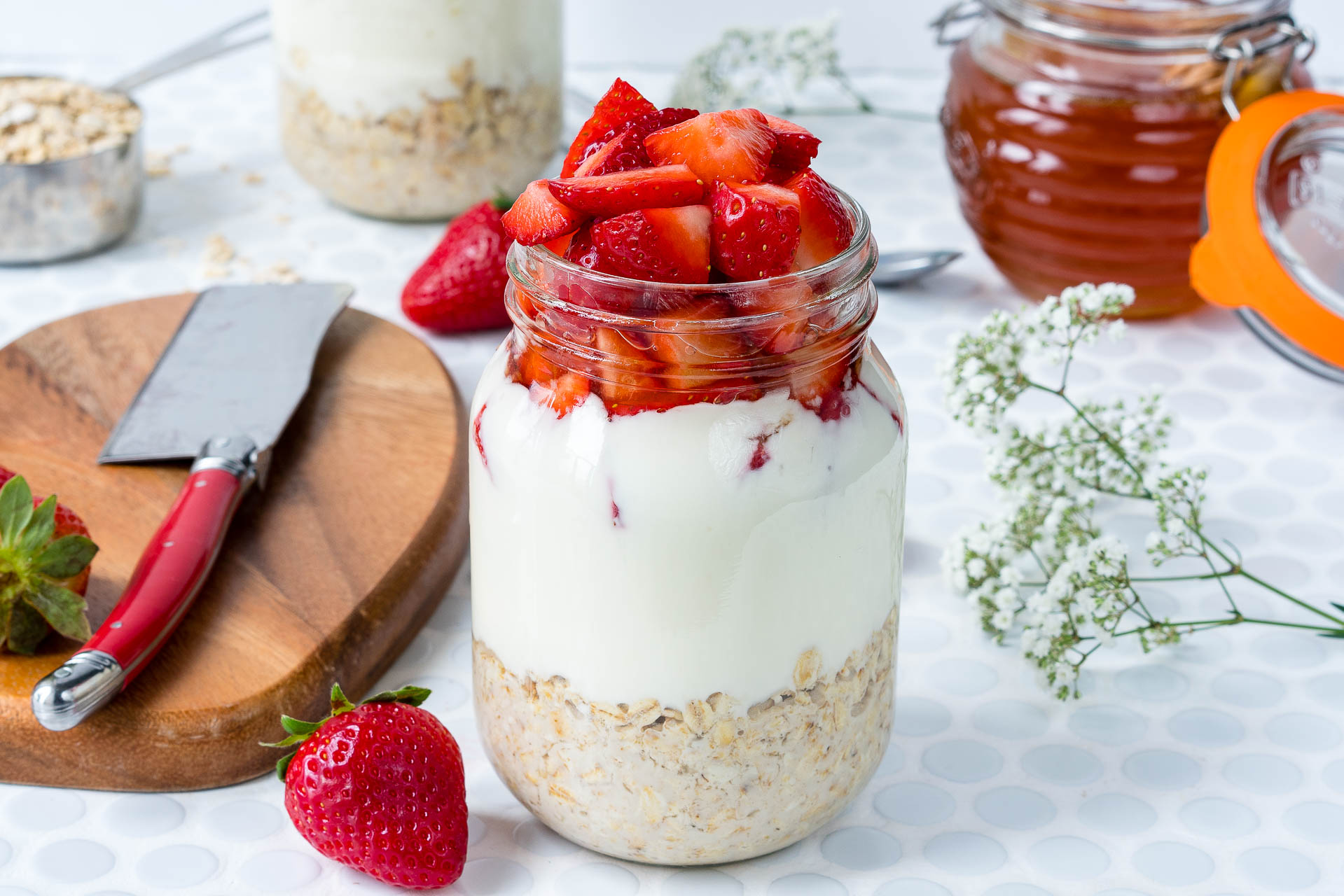 Apples – ​​Air-Fryer Baked Apples
Naturally sweetened, warm, cozy, rustic all-natural dessert you can easily make after dinner tonight.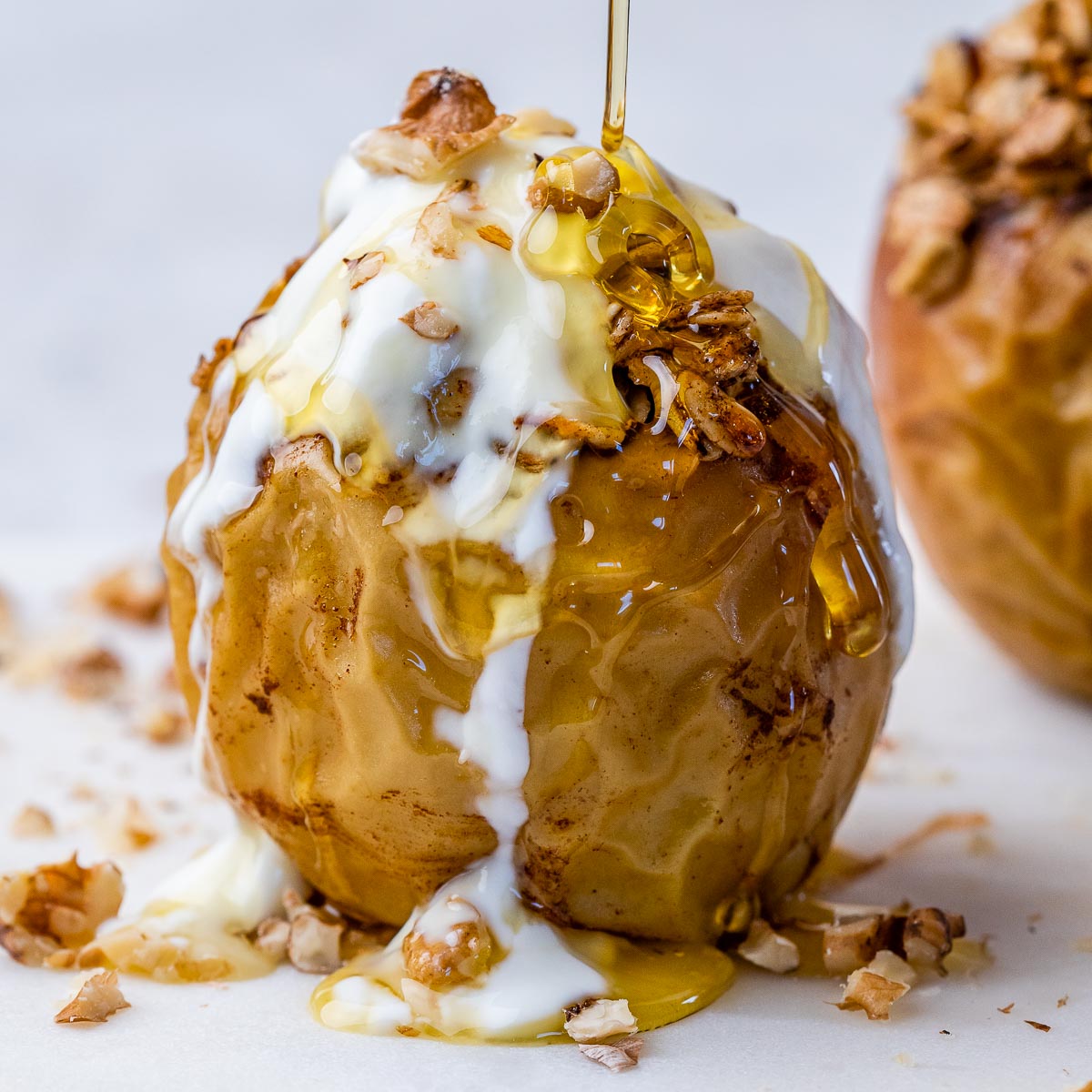 Apricots – Stone Fruit + Melon Salad
Add your apricots to this GORGEOUS fruit salad creation to impress your friends & family – while satisfying all those sweet cravings at your next get-together!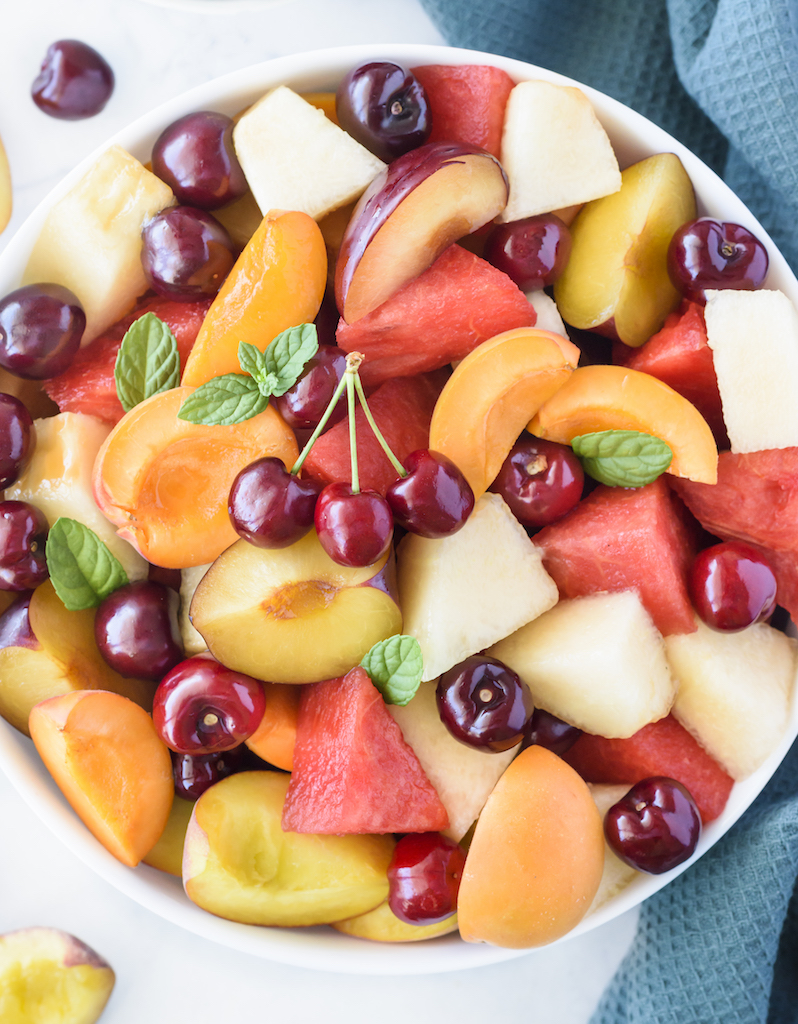 Bananas – Fully Loaded Bananas
Bananas can help keep your cholesterol and blood pressure in check and help ease inflammation.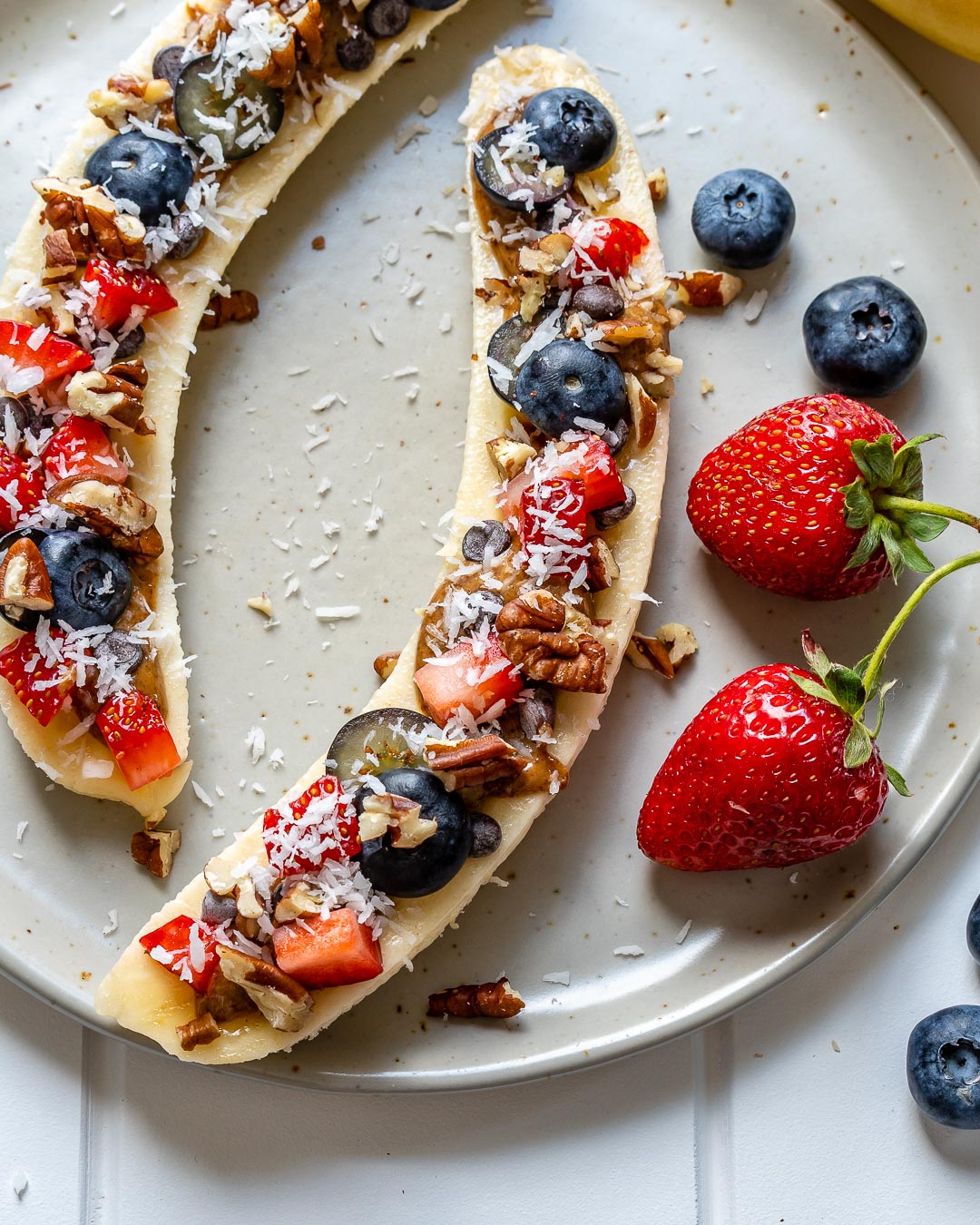 Kiwi – Easy Peasy Kiwi Sorbet
Kiwis are incredibly nutrient-dense, a good source of fiber, full of antioxidants, and packed with vitamin C!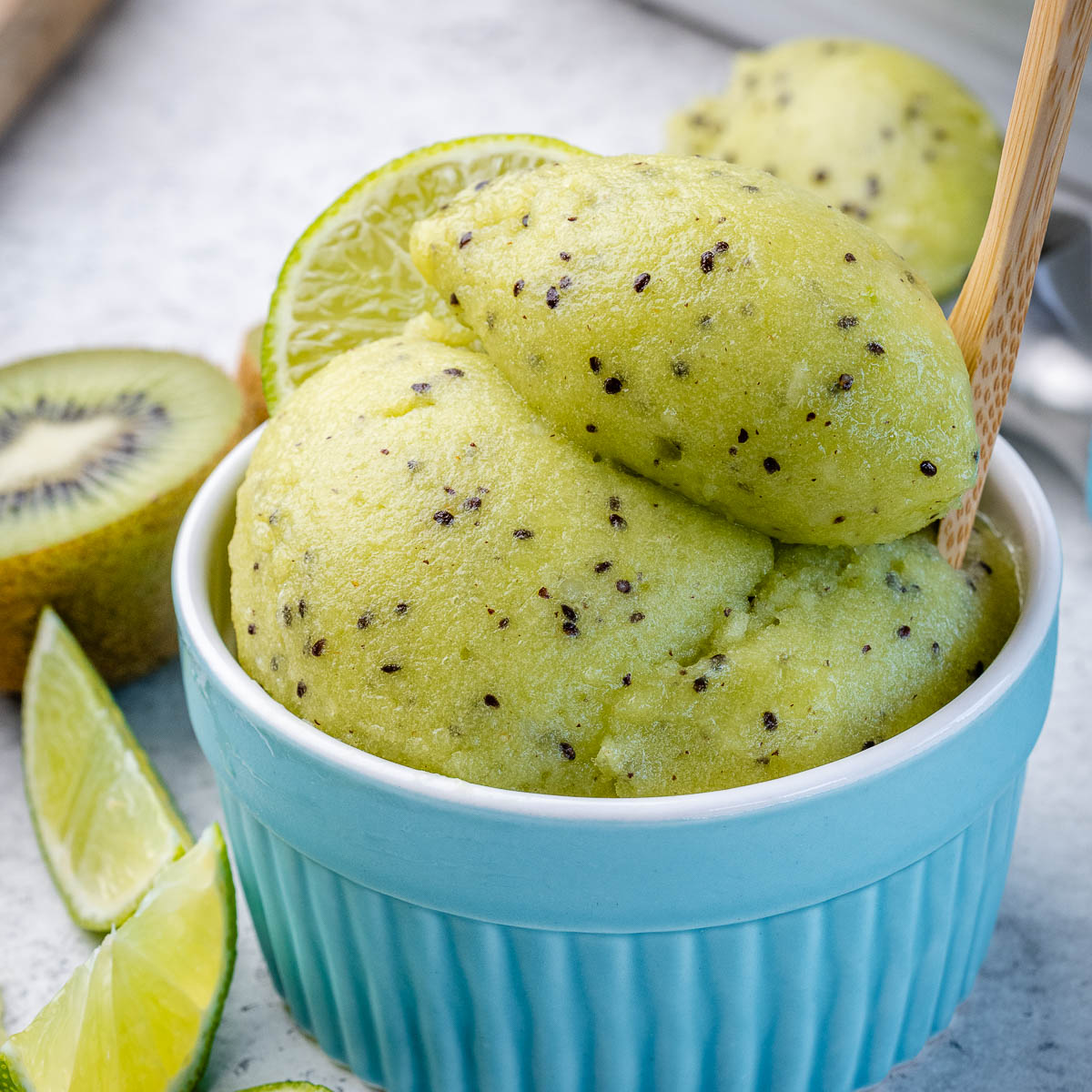 Limes – Coconut lime Dip
Use your limes to create this coconut lime dip in which you can dip all your other Spring seasonal fruits as a snack, appetizer, or dessert!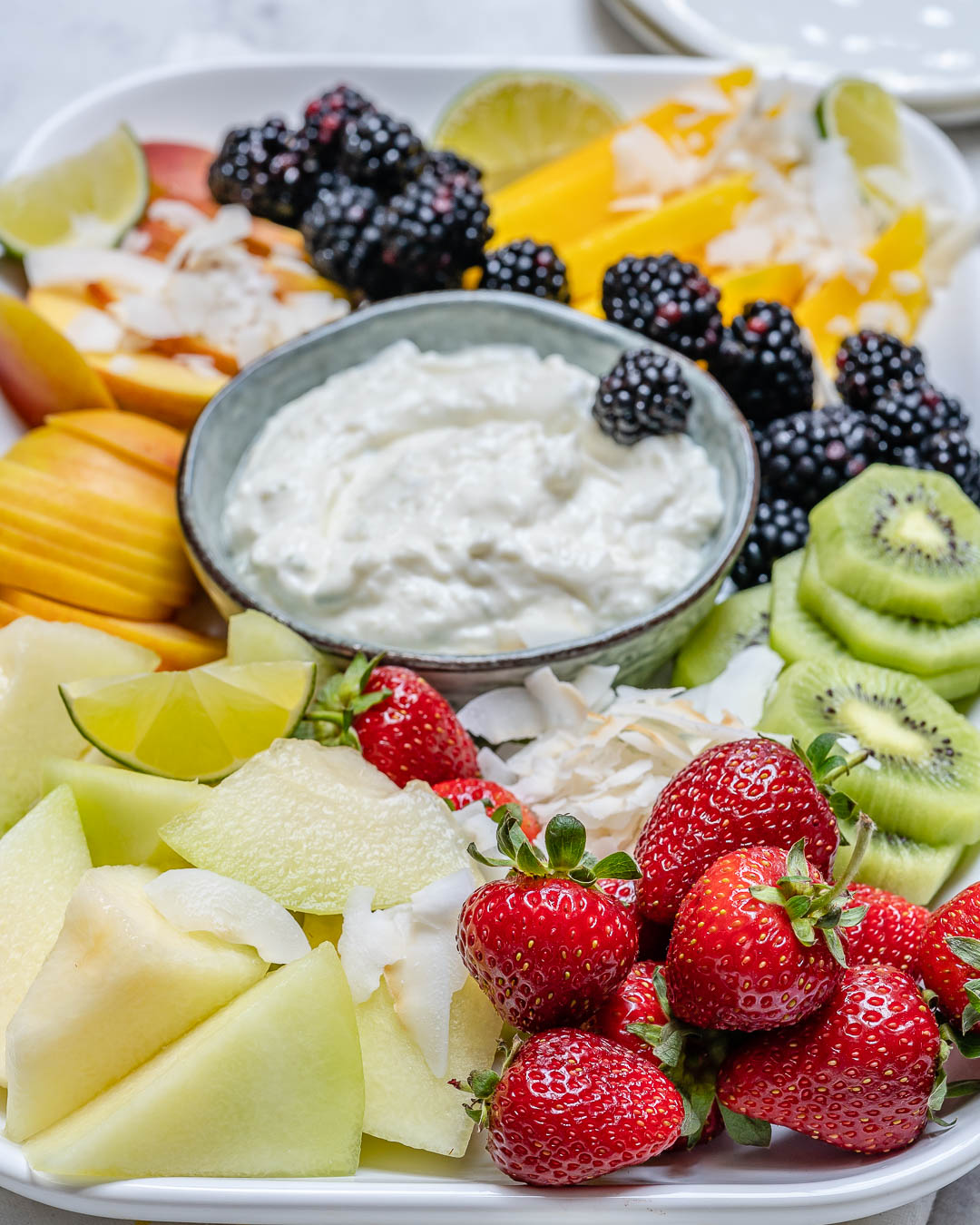 If you want more ideas for using your Spring Produce, check out this article for tips on building the perfect spring salad.
Let's welcome Spring by savoring some delicious, nutritious, colorful, and versatile fruits and veggies that are currently at their prime! 
Share a recipe that utilizes your favorite Springtime produce in the comments below, and we can all explore new ways to prepare these foods. 
Enjoy, CRUSHers!
Leave a Comment Below:
Related Posts :
..