30

Aug, 18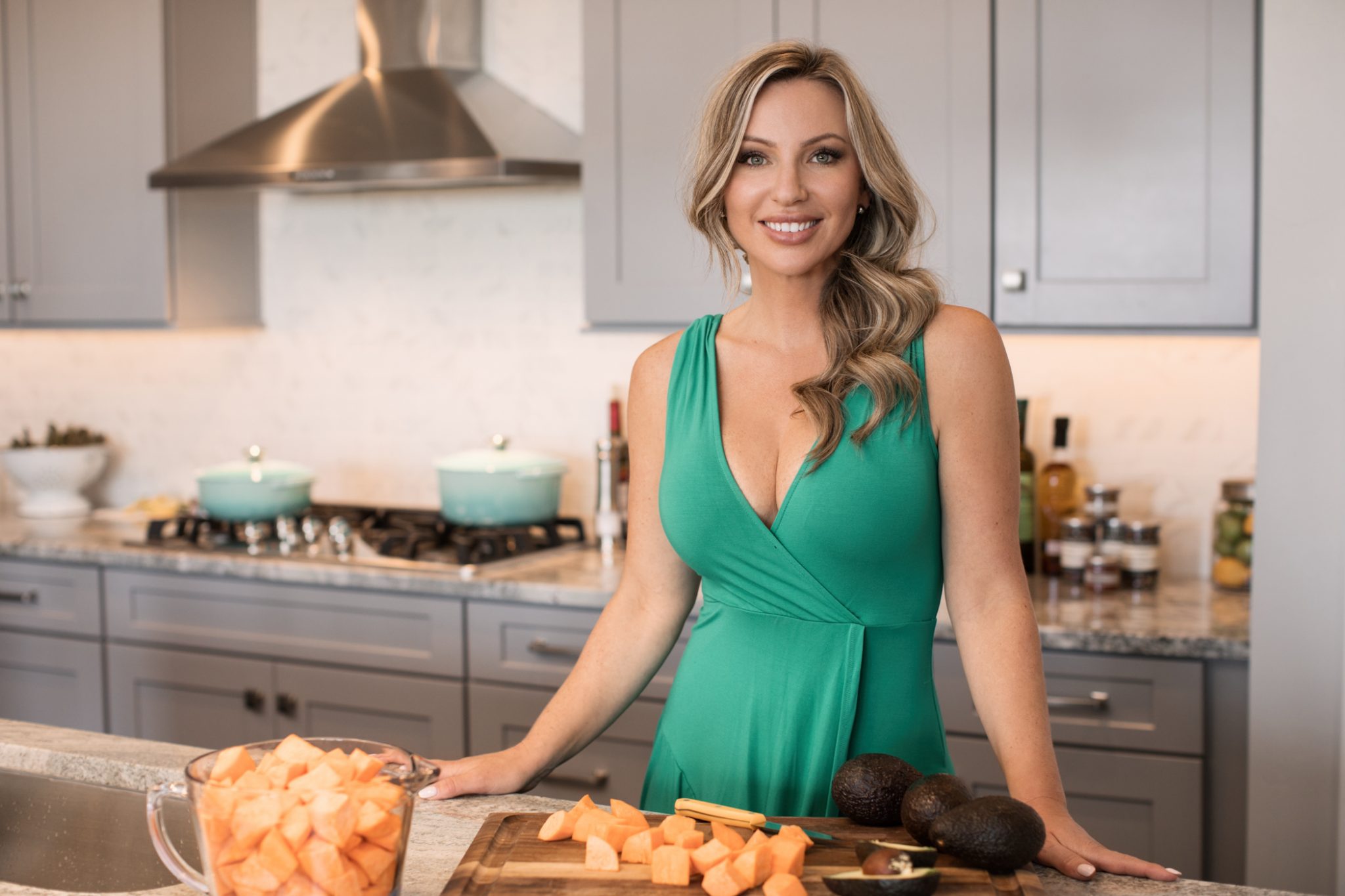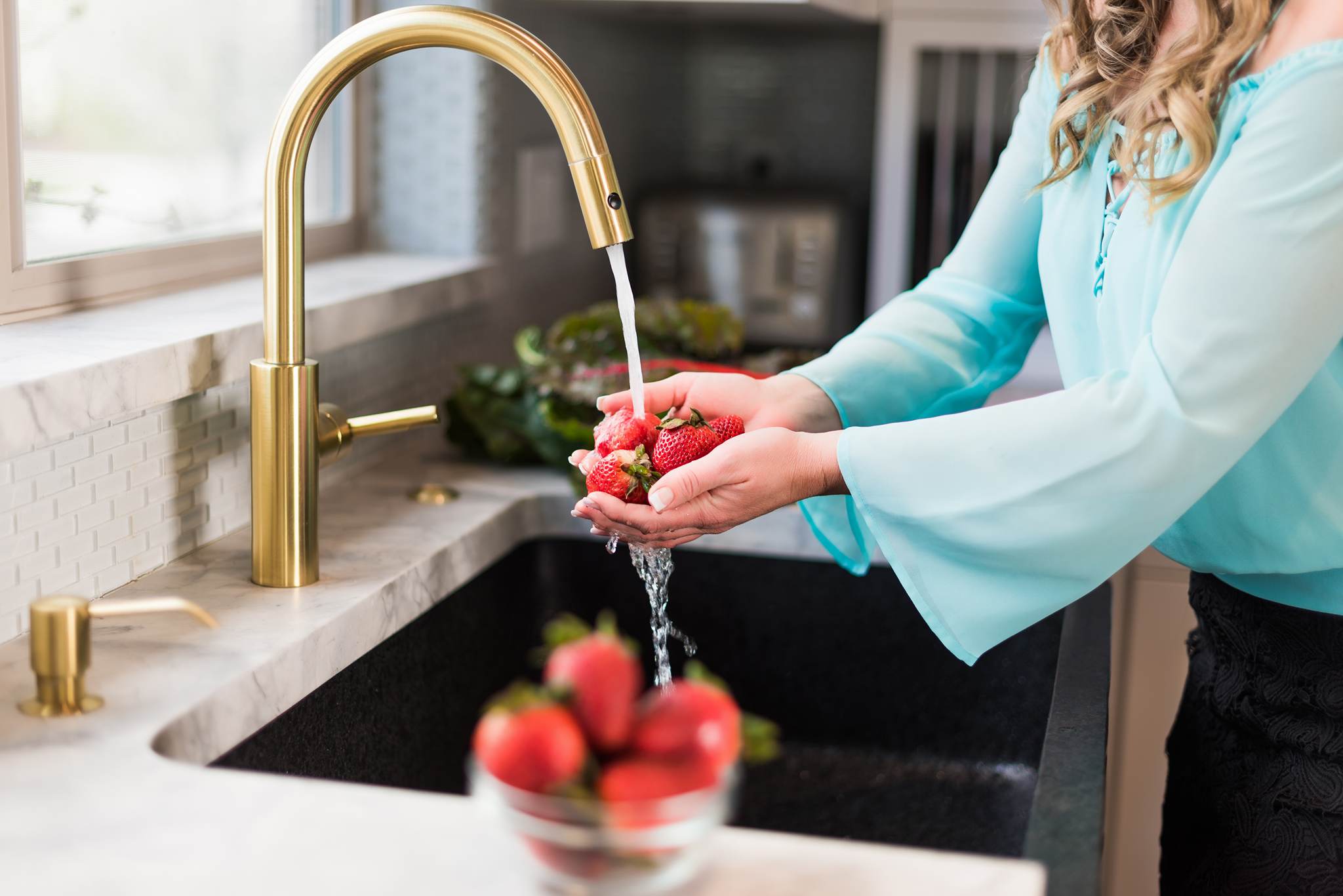 I'm constantly asked WHY I believe so strongly in food prepping.
"How do you eat the same thing day after day?"
"Do you eat it cold?"
"How does it taste the next day?"
"I could never do that"
Guys, I don't SURVIVE on prepped ahead meals alone, I DO try to make something fresh each day, and I'm constantly mixing things up.
There are many levels to meal preparation, and you'll figure out what works best for YOU.
How I can best explain, is telling you What I DON'T do because I have something to grab ready-to-go:
I DON'T eat McDonalds ewww…
I DON'T eat from a vending machine
I DON'T grab a donut because I'm starving
I DON'T have extreme energy drops in the afternoon
I DON'T feel bloated throughout the day
I DON'T wonder what is in my food
I DON'T stress about what I'm eating
I DON'T have extreme weight fluctuations
I DON'T eat candy, because I'm constantly satisfied with real food
I DON'T overthink
I DON'T binge eat…ever…simply because I've learned to EAT, real food, and OFTEN enough throughout the day to stay LEVEL and satisfied.
I DON'T pay for "food" that is completely void of nutrients
I DON'T believe there is any perfect way of eating, but I DO like the POWER I give to myself by planning and preparing a bit every week
As you are prepping ahead…please focus on the POWER this gives you, and not what you're giving up, because I promise it's a small sacrifice for feeling FREE in your body, mind, and health for LIFE!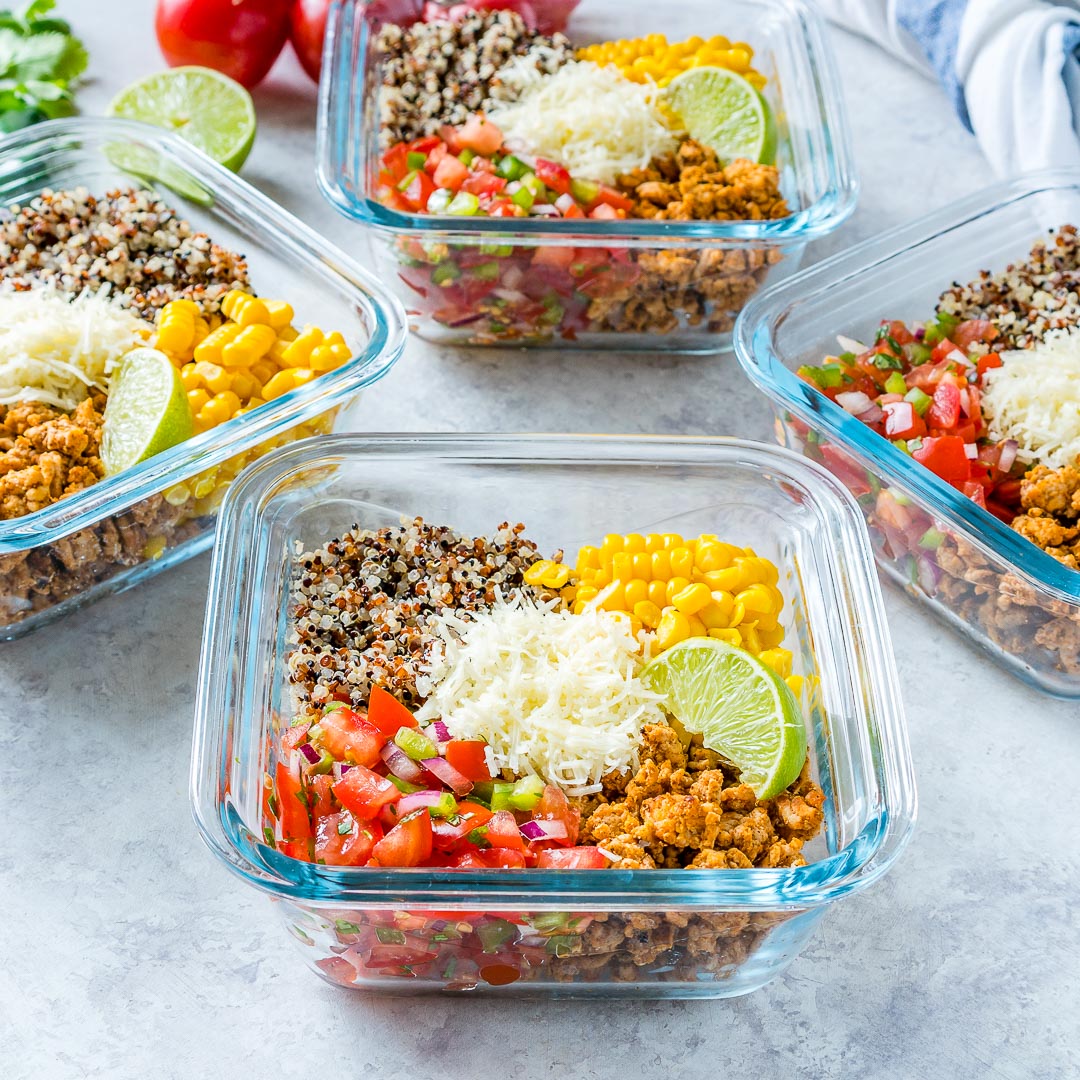 Here are a few things you need to know about meal prepping for a Clean Eating lifestyle:
1. Your Crock-Pot is basically your new best friend.
Seriously, if you don't have one I recommend you buy one and use it weekly. Here's the crockpot I recommend on Amazon. I throw everything in my crockpot – from soups to stews and even oatmeal. Choose a recipe you want to try for the week and toss your ingredients in! Here are a few you might like:
Crockpot Beef + Sweet Potato Stew
Crockpot Skinny Lemony Chicken
Crockpot Chicken Enchilada Soup 
Crockpot Melty Italian Chicken
2. Plan some time for meal prep at least 2X a week to make it work for you all week long.
Food stores in the fridge for about 3-4 days at a time, so if you always want meals on hand, set aside two times per week to do some food prep. Another option is to spend a whole day making tons of extra meals and popping them in the freezer. If you know life is about to get extra busy, this is a GREAT way to make sure you're well nourished and will have healthy food available.
A little bit of time spent chopping fresh veggies, making salad dressings, and cooking a meal or two is a simple way to be prepared without having your entire week planned. It really is all up to you – if you want everything at your fingertips for the week, or if you simply want to lower your workload by having everything pre-washed and chopped.
3. Investing in quality storage makes a world of difference.
Having high-quality storage solutions for your meal prep can make or break your plans. Storing food improperly means it goes bad faster and can also lead to a huge mess. I love these options for food storage on Amazon:
4. You can freeze meals!
If you want to be prepared way ahead of time, but also have the flexibility to change your mind on what to eat for the week- freezer meals are your answer. You can prepare a variety of different meals ahead of time, and choose what you want to eat even the night before.
5. You DON'T have to eat the same thing every day.
Contrary to popular myth – meal prepping doesn't mean you're eating the same thing day in and day out. You can choose a variety of meals throughout the week and make small batches. Personally, I don't mind eating the same thing two nights in a row because I LOVE the recipes I create and there's tons of flavor in them.
6. You DON'T have to eat your food cold.
If you're prepping salads, of course, grab em' and eat! But no, you absolutely do not have to eat all of your pre-made meals cold. If you're busy and on the go, you might have to out of necessity, but if you've got access to a kitchen or you're at home, just take your prepped meals and heat them up.
For crockpot meals, try using a thermos for a hot soup or stew even on the go! Try this Food Thermos on Amazon by Simple Modern.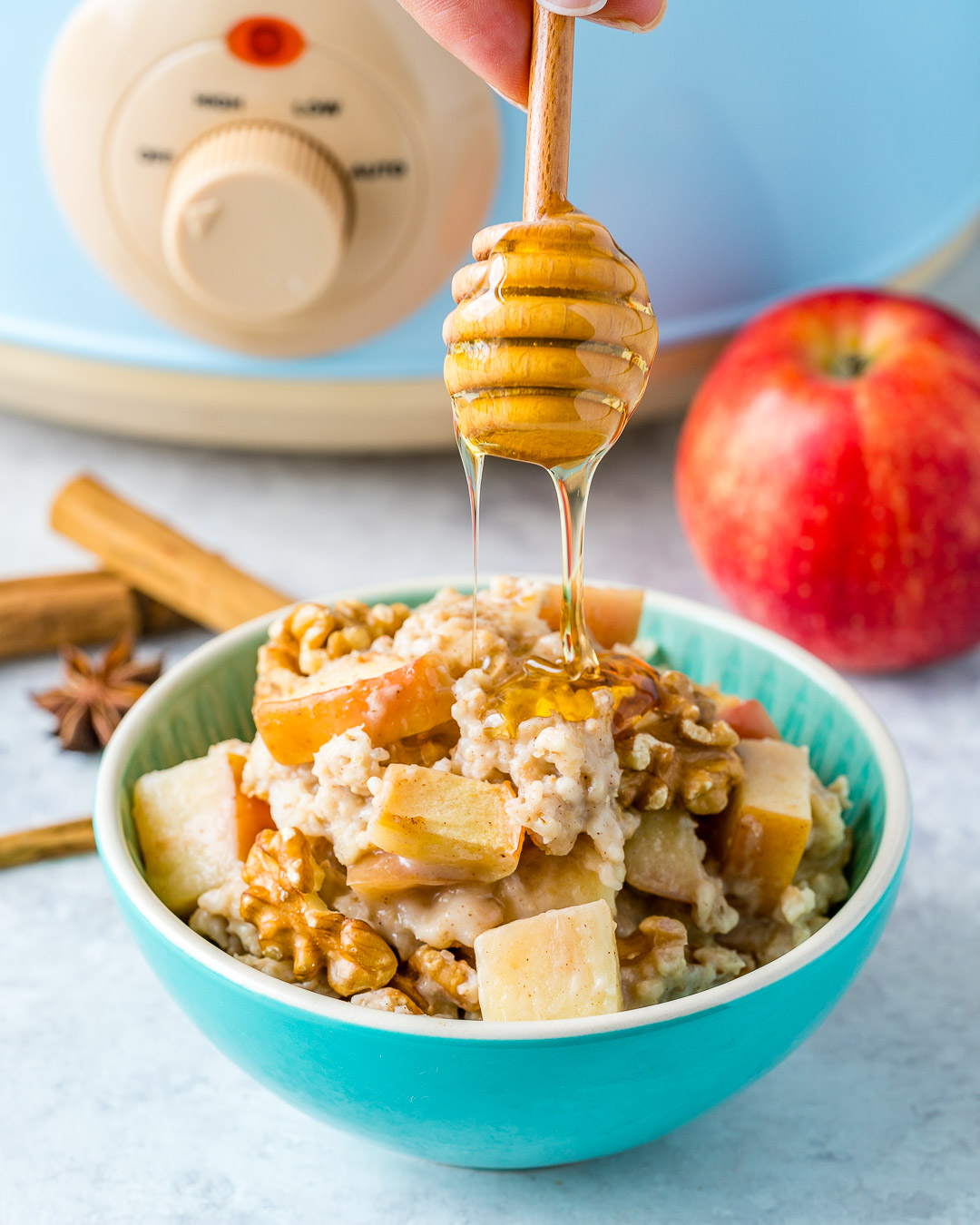 7. Meal prep will look a bit different for everyone, discover what's best for you and work from there.
As I said in the beginning, there's are SO many ways to make meal prep work for you. You can try prepping the night before, scheduling 2 sessions a week, or going all out to fill up your freezer for the month! My suggestion when you're starting out is to pick the meals that you find yourself most tight on time, or lower energy. If eating a balanced breakfast is always difficult for you, make sure that you focus some energy on having breakfast accessible.
If dinner is always the time crunch or you find yourself really tired by the time evening rolls around, get out your crockpot and make sure you have meals on hand.
Here are some meal prep recipes for breakfast, lunch, and dinner + snacks to get you started.
Breakfast:
BLT Bakes Frittata – this stores for up to 3 days in the fridge, you'll definitely want to reheat it in a frying pan or pop it in the oven in the morning!
Broccoli Egg Breakfast Muffins 
Lunch & Dinner
Fast BBQ Shrimp + Limey Avocado Salsa
Grilled Chicken Meal Prep Bowls 4 Ways 
Roasted Sweet Pepper Meal Prep Bowls
Snacks
Turkey + Veggie + Hummus Wraps (pre wash and chop your veggies, have your turkey slices and hummus on hand. You can put this snack together in minutes!)
Need a little more guidance? Our meal prep made easy video training course can help!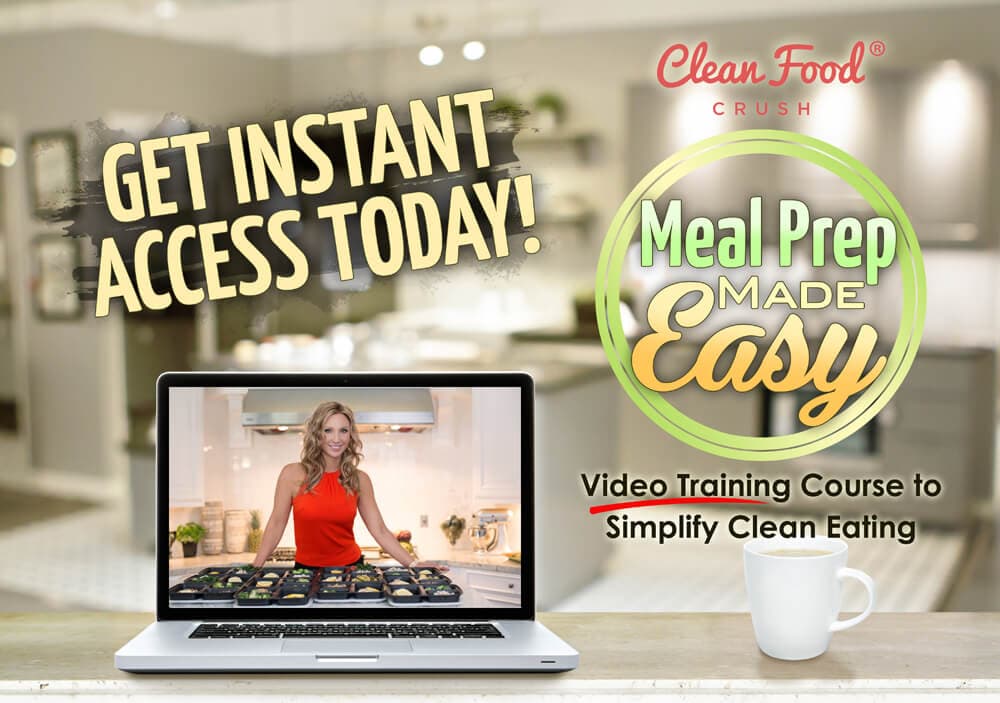 Leave a Comment Below:
Related Posts :
..
Tags: enchilada