6

Jun, 16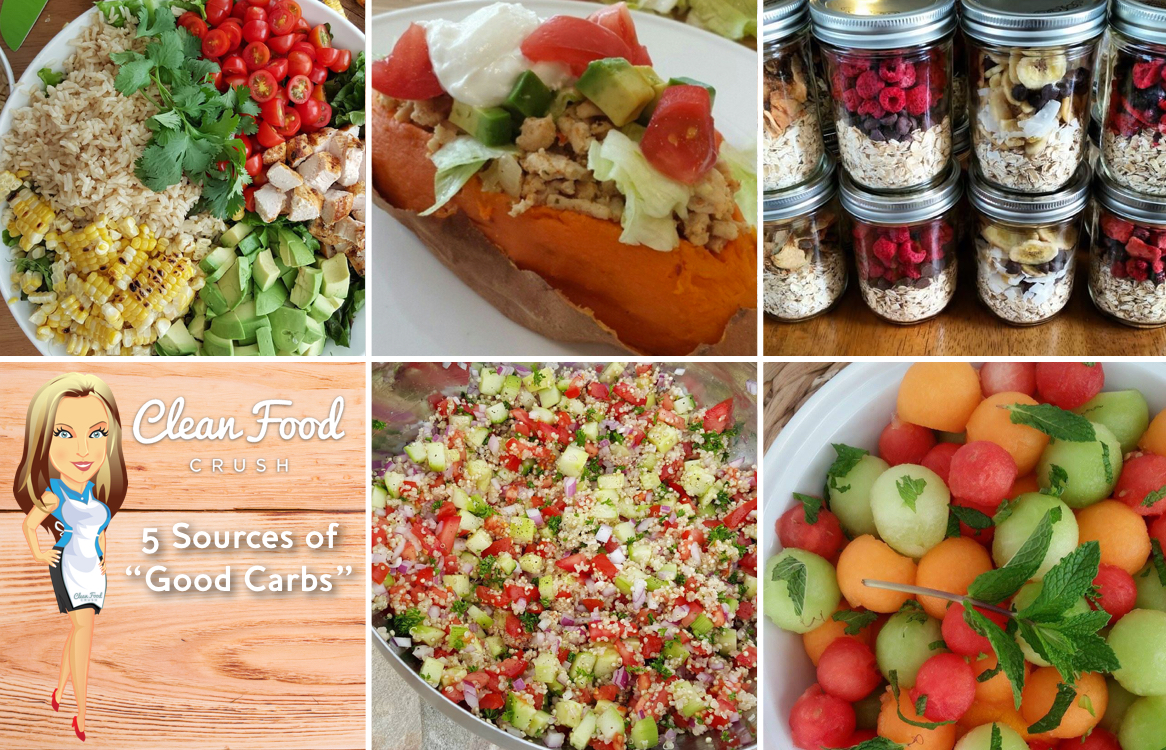 In the evolving world of nutrition, carbohydrates seem to be branded as the "bad guys." In many programs, carbs are considered one of the primary culprits of weight gain, and are more often than not, reduced to a very bare minimum or eliminated.
However, carbohydrates play an essential role in our body's energy-building processes. Whether you are an athlete, a  regular at the gym, or just a busy individual, carbohydrates are essential to keep your systems going.
Just like with fats, not all carbohydrate sources are created equally.
Here's a quick list of great carb choices that will keep you energized.

Brown rice
This dark-colored carbohydrate source is what white rice was before it went through an extensive refining process. It still has the side hull and bran intact, and a number of natural goodness like thiamine, potassium, fiber, and magnesium.
Cooking brown rice may take a longer time (about 30-45 minutes) and may require more water than your usual white variety, but the wait is definitely worth it.
Brown rice has a firmer texture, but still maintains a fluffiness that makes it a perfect partner for proteins and stir-fries. It also has a slightly nutty flavor, which lends an interesting taste to dishes.
Nutrition-wise, brown rice is high in fiber, low in calories, and also low in fat. If you're aiming to lose weight but need carbs to keep you going, brown rice is a great option. It is also a very versatile ingredient, and can be used with salads and even baked goods!
Here are some mouth-watering recipes on CleanFoodCrush that use brown rice:
https://cleanfoodcrush.com/stuffed-peppers
https://cleanfoodcrush.com/shrimp-bowls
https://cleanfoodcrush.com/honey-lime-sriracha-skillet/
https://cleanfoodcrush.com/burrito-bowls-avo-cilantro-dressing

Quinoa
In recent years, quinoa has gained popularity for being a nutrient-packed carbohydrate source, and has an extensive number of benefits makes it a great replacement for white rice and breads.
Quinoa, a great source of energy, also has fiber, potassium, iron, magnesium and Vitamin E. It is also touted as a complete protein, having nine essential amino acids that strengthens your immune system and helps promote efficient muscle-repair and building. If that's not enough, quinoa also has heart-healthy fats as well as antioxidants, and anti-inflammatory nutrients.
There are plenty of ways for you to enjoy quinoa – as a tasty breakfast treat with your favorite fresh fruits, with your salads and sandwiches, or to replace your favorite pasta.
Want to know how to make the best quinoa dishes? Here are a couple of clean and yummy recommendations:
https://cleanfoodcrush.com/quinoa-tabouli/
https://cleanfoodcrush.com/chicken-marsala-bowls/

Sweet Potato
Also known as 'yams' in the United States, sweet potatoes are a truly versatile source of carbohydrates. It can be sweet and creamy when cooked, which makes it a great choice for clean baked dishes. It also has a fairly neutral flavor, which makes it a recommended ingredient in savory dishes too.
Their bright orange flesh (sometimes pale cream or a light purple) is rich in beta-carotene, and contains 90% of the daily recommended amount of Vitamin A. In addition, sweet potatoes are also rich in Vitamin D, iron, magnesium, and vitamin B6. Sweet potatoes are also rich in Vitamin C, which is essential for blood cell formation, better digestion, and to ward off common viruses like that of colds and flu.
Planning to make your clean menu for the week extra energizing and even more interesting?
Cook some of these CleanFoodCrush recipes with sweet potatoes:
https://cleanfoodcrush.com/taco-sweet-potatoes/
https://cleanfoodcrush.com/fiesta-sweet-potato-hash/
https://cleanfoodcrush.com/sweet-potato-hash/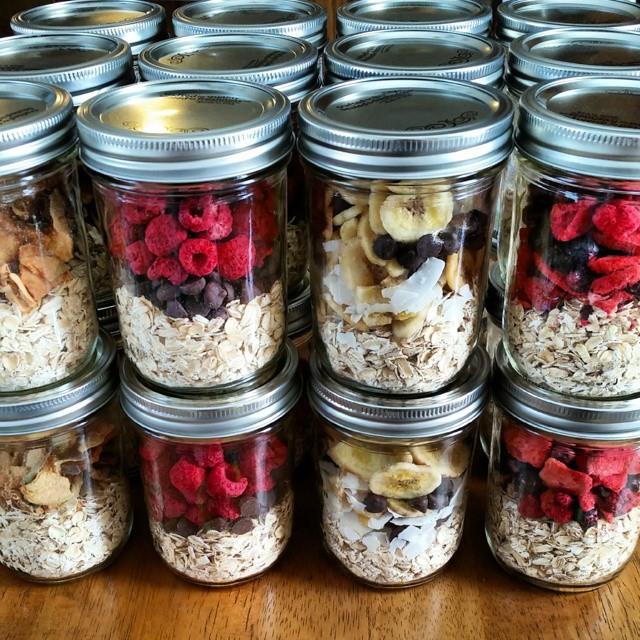 Oats
This breakfast mainstay became less popular when diets that eliminated or minimized carbohydrate consumption became widely popular. With clean eating paving the way for good nutrient sources, oats finally found its place again in "healthy pantries."
If you're looking to have a clean carb that's has plenty of nutrients and is easy to cook, oats are perfect. This grain contains beta-glucan, which helps lower cholesterol in our bodies. Oat are rich in dietary fiber and antioxidants, which allow you to manage blood sugar levels and improve your digestive processes.
Oats enables you to have better bowel control, and since it is filling without adding too many calories to your daily consumption, it is also helpful for those aiming to lose weight.
The best varieties are steel-cut oats & dry rolled oats. (I use Bob's Red Mill Gluten Free Whole Grain Rolled Oats.) Aside from being a great breakfast staple, oats can be used in various ways.
These CleanFoodCrush recipes should give you a good idea how:
https://cleanfoodcrush.com/instant-oatmeal-jars/
https://cleanfoodcrush.com/choco-strawberry-oats/
https://cleanfoodcrush.com/banana-bread-oats/
https://cleanfoodcrush.com/oats-n-cacao-berry-cups/
https://cleanfoodcrush.com/almond-joy-protein-balls/

Whole Fruits
Grains don't have to be your sole source of carbs – whole fruits also offer a healthy dose of this essential nutrient!
Carbohydrates from fruit are called simple carbs, and are normally accompanied by other vitamins and minerals that these healthy foods contain.
It is best to eat fruit carbohydrates as is. They are easier to digest because of the high fiber content, and thus are absorbed faster by your body – giving you a 'clean' surge of energy. Recommended servings range from a 1/2 cup to a cup depending on the fruit. Some of the best options are strawberries, apples, watermelons, raspberries, and blueberries.
https://cleanfoodcrush.com/mojito-fruit-salad
Making health-conscious choices of your carbohydrate sources make it a source of energy. When consumed in moderation and in combination with other clean foods, such as lean proteins, they are bound to give you truly filling, healthy meals.
What are your favorite 'clean carb' sources?
Let us know your choices in the comments section below!
Leave a Comment Below:
Related Posts :
..