1

Sep, 22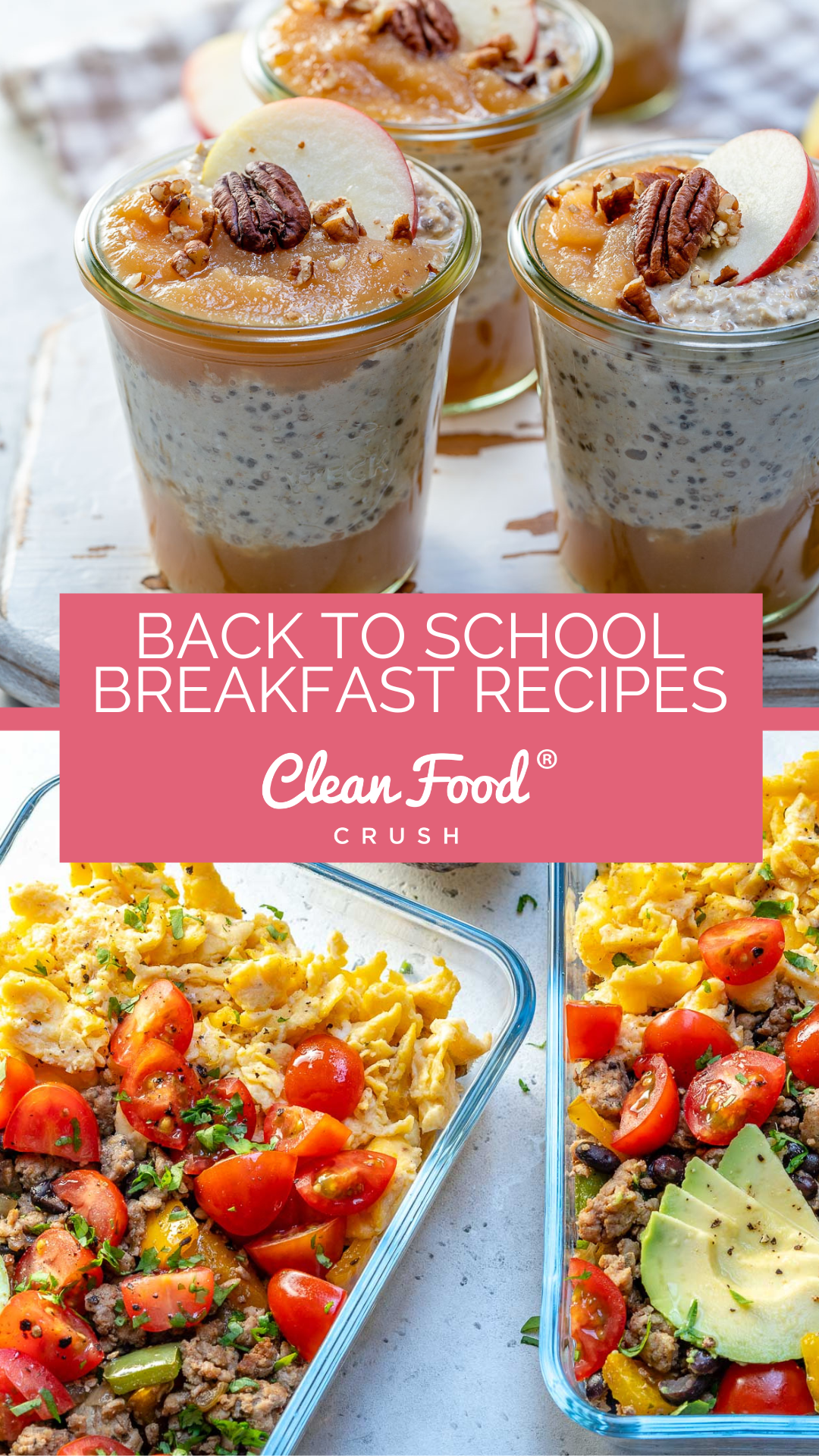 Back to School Quick + Clean Breakfast Recipes
It's 7 AM. One kid has their clothes on backward, and the other is frantically finishing their homework. The dogs are fighting. And you're scrambling around the kitchen trying to get the kids' lunches ready, and then you realize…
Breakfast.
What is everyone going to eat for breakfast?
Ever experienced a morning like this? Well, this is why I love meal-prepping! Having everything prepared the night before can make your early mornings a breeze.
And on those weekends when you don't know what to make, having these recipes on hand will give you an assortment of options that everyone will love! During this busy back-to-school season, having one thing off your plate can make all the difference in your morning routine.
Check out these Twenty-Two Delicious Breakfast Recipes to please your family's tastebuds and make your life a little easier:
Boiled eggs are a great and easy breakfast! You can prep them ahead of time or fix them in the morning. And did you know boiling your eggs for different amounts of time will determine whether they're runny, soft, or hard? You can do 4 minutes for soft, 6 for jammy, 8 for medium, or 10 for hard-boiled eggs. Check out this post to learn how to make the PERFECT boiled egg.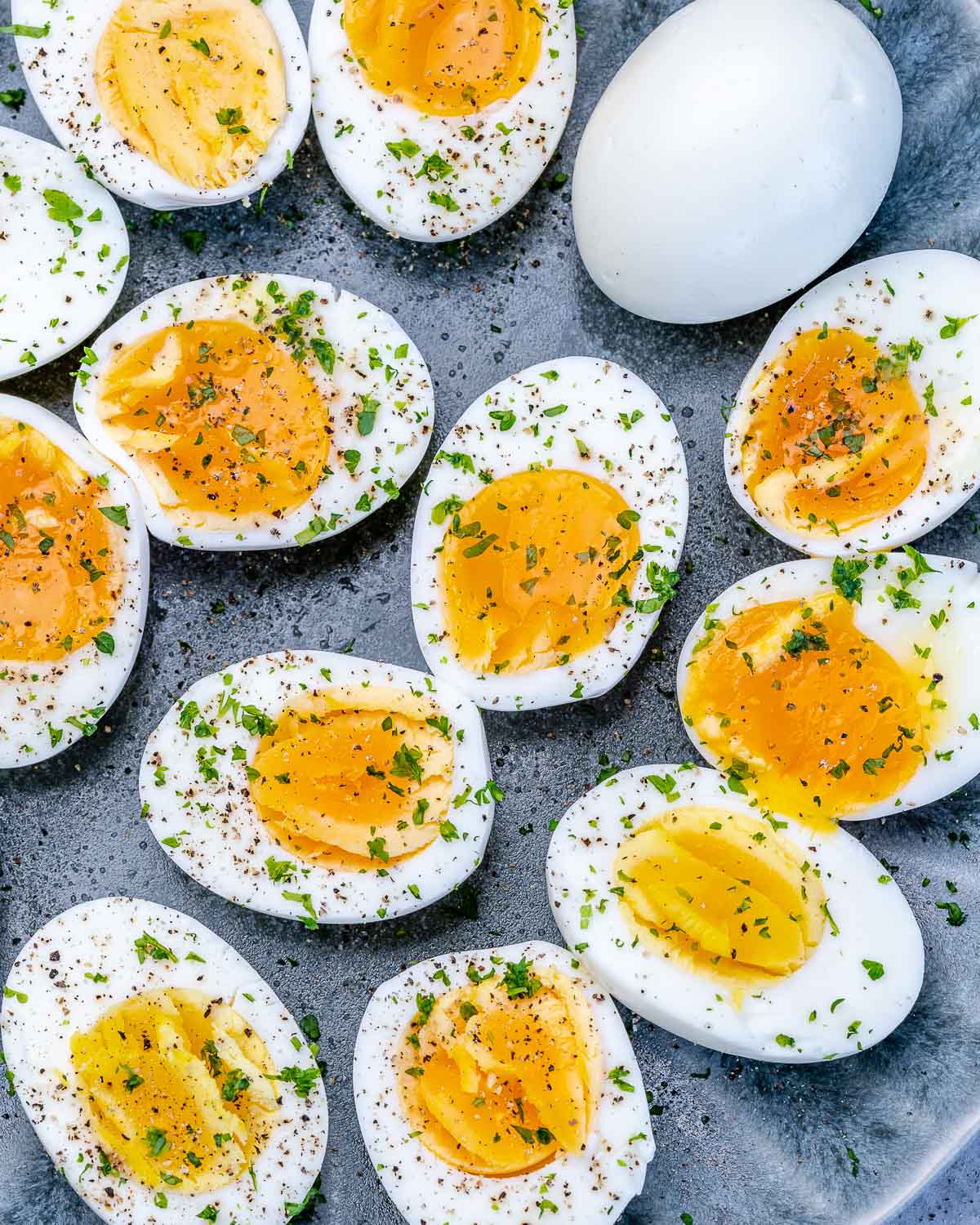 This crockpot veggie frittata is a great recipe you can pre-make or fix the morning of if you tend to wake up earlier than everyone else in the house. With a yummy egg base, this meal can be customized to your family's liking: ham, bacon, sausage, or any assortment of vegetables. Mix it all in for a delicious frittata!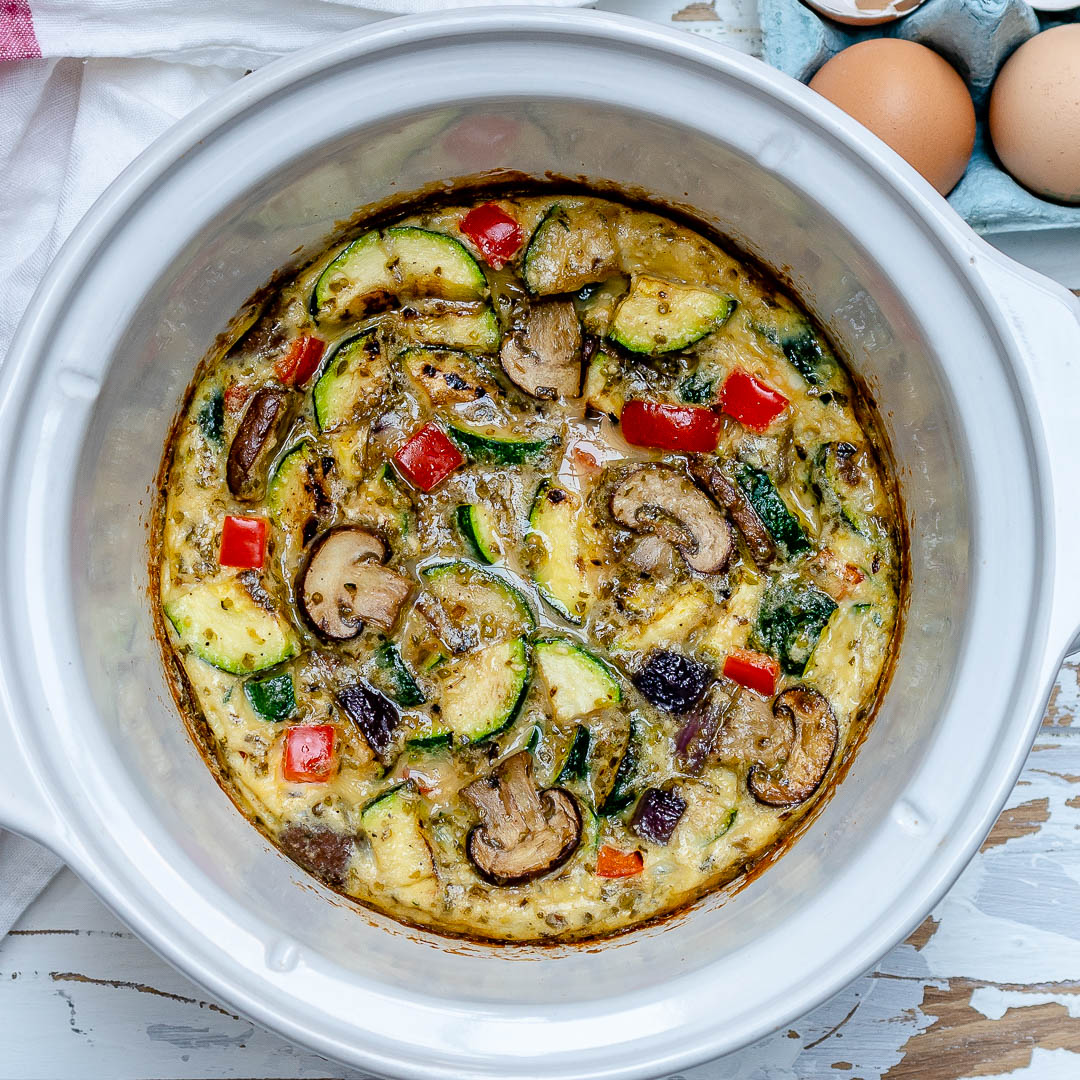 A cleaner take on a classic breakfast meal! Everyone loves pancakes, right? Well, these chocolate chip pancakes are baked like cookies but are much healthier, with far fewer simple carbohydrates (the kind FULL of harmful sugars).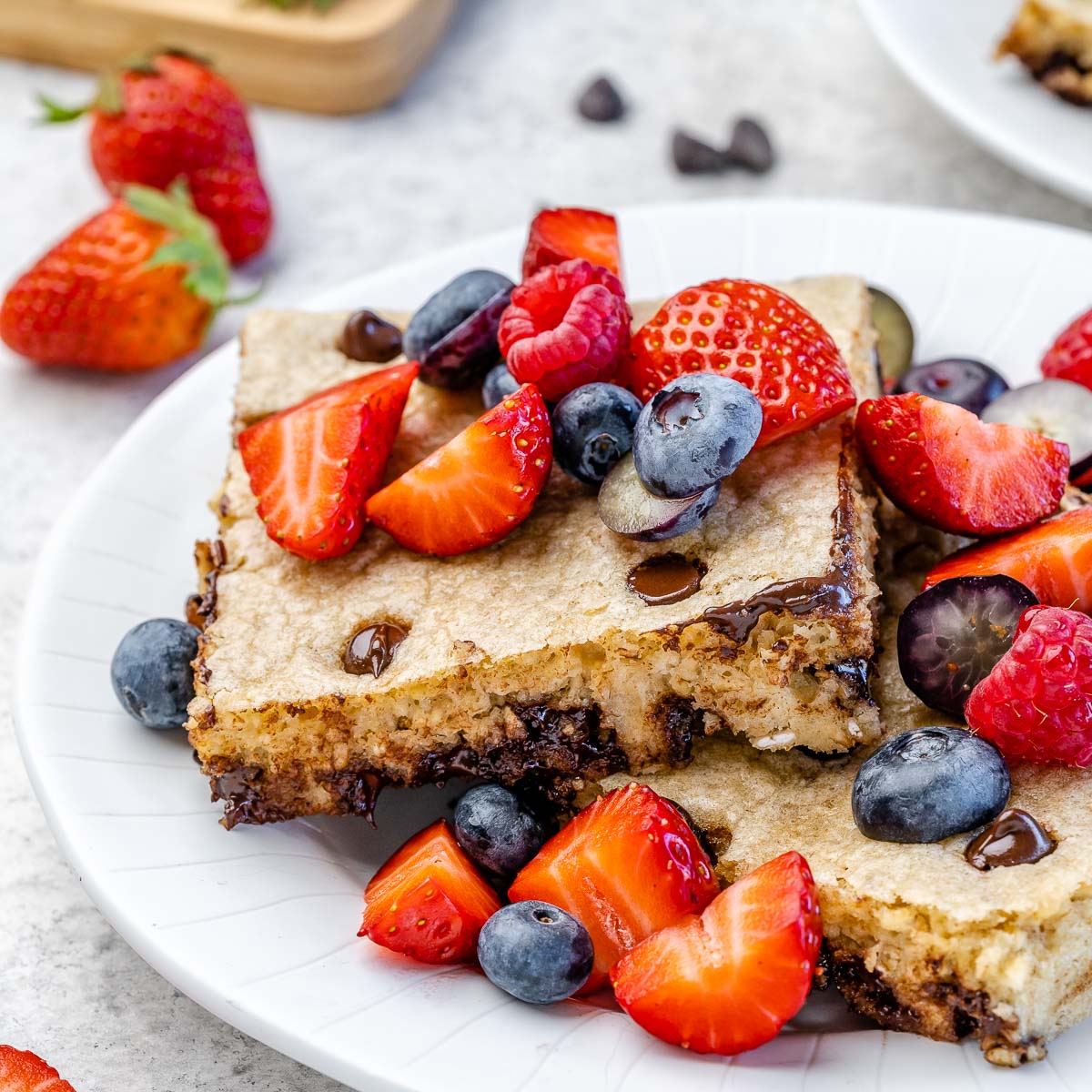 Feeding a large group? Try these sheet pan eggs! Eggs are a large part of my lifestyle and what I suggest as a fabulous source of protein and nutrition. With this way of cooking eggs, you can prepare a LOT at once so no one is waiting around for food. Plus, you can cook bacon and English muffins (to make some yummy breakfast sandwiches) at the same time – no wait, far less hassle.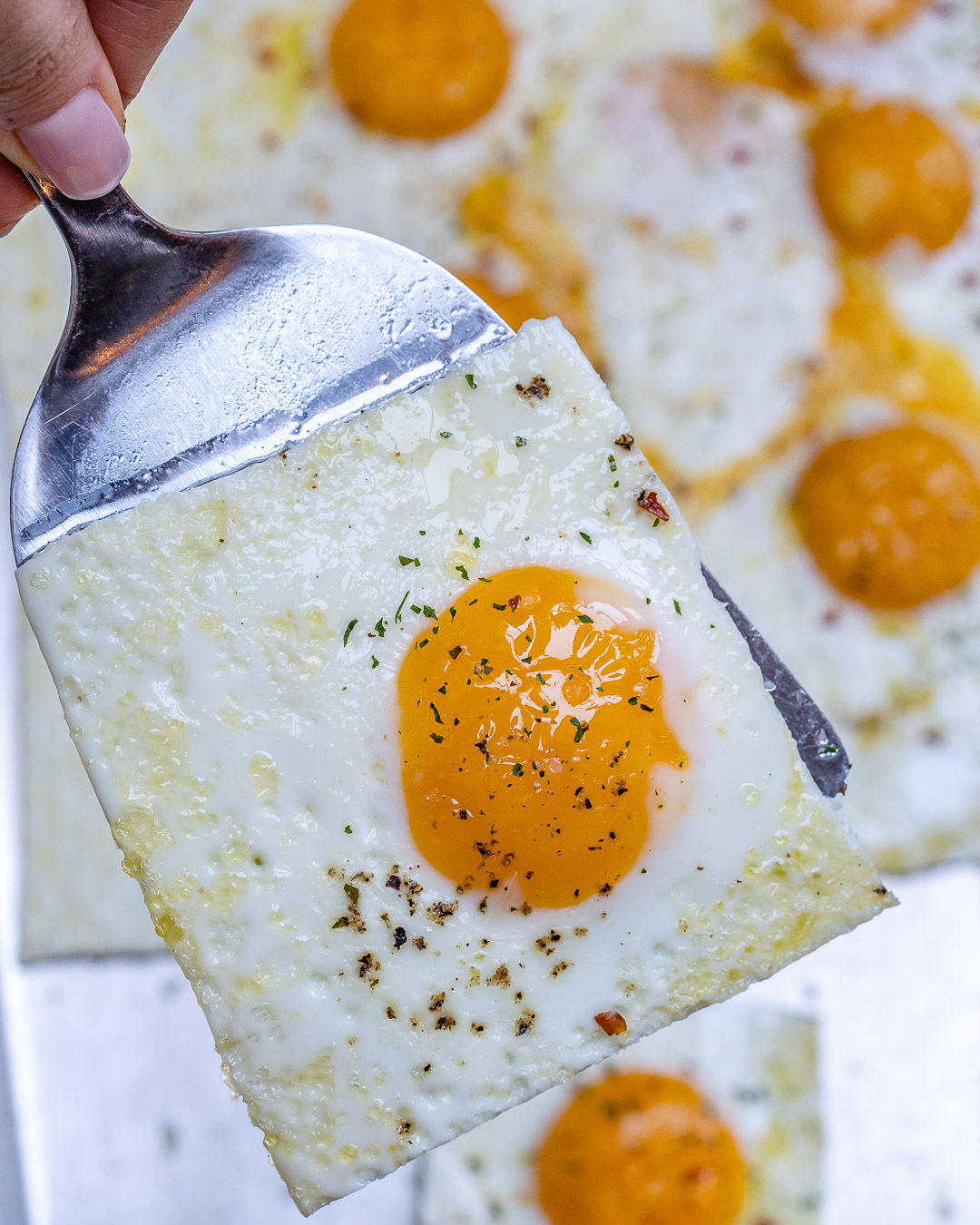 I love a good yogurt parfait. Greek yogurt is my go-to, and the rest is up to you! You can add honey, granola, raspberries, strawberries, blueberries, mangoes, peaches… really, whatever fruits you prefer! These are great for a light breakfast or as a quick after-school snack.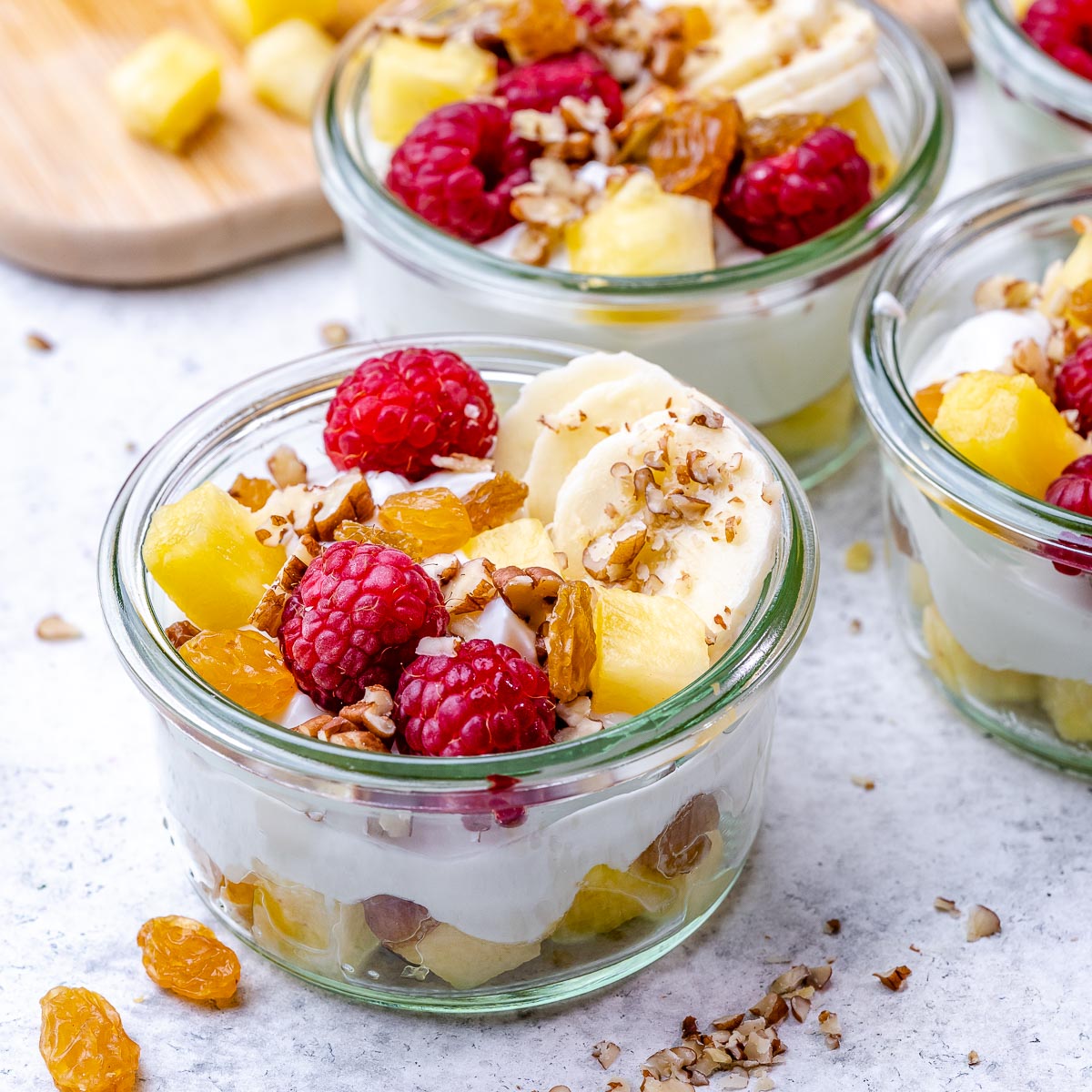 Does anyone enjoy pizza for breakfast? This recipe was made for you! With a cheesy egg base, your favorite marinara sauce, and toppings of your choice (I like pepperonis and some veggies), this is a great, quick meal that your kids are sure to crave again and again. And you can enjoy it any time of the day, not just for breakfast!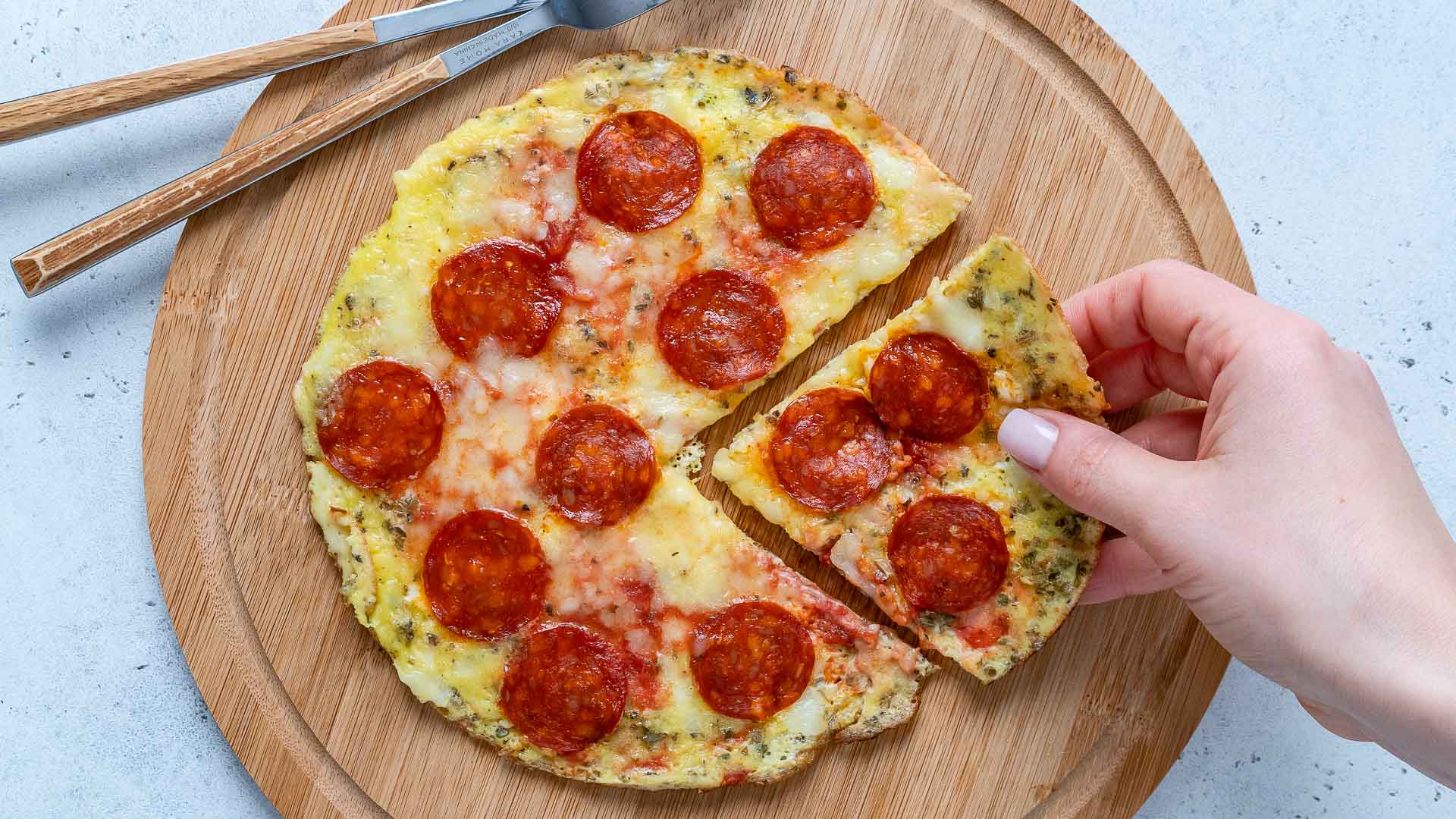 Why all the eggs? For one, they're a super inexpensive food, making them a great option for many recipes. But also, eggs are a great source of protein, can help your good cholesterol, can lower the risk of stroke, and are heart healthy. You really can't go wrong with a good egg!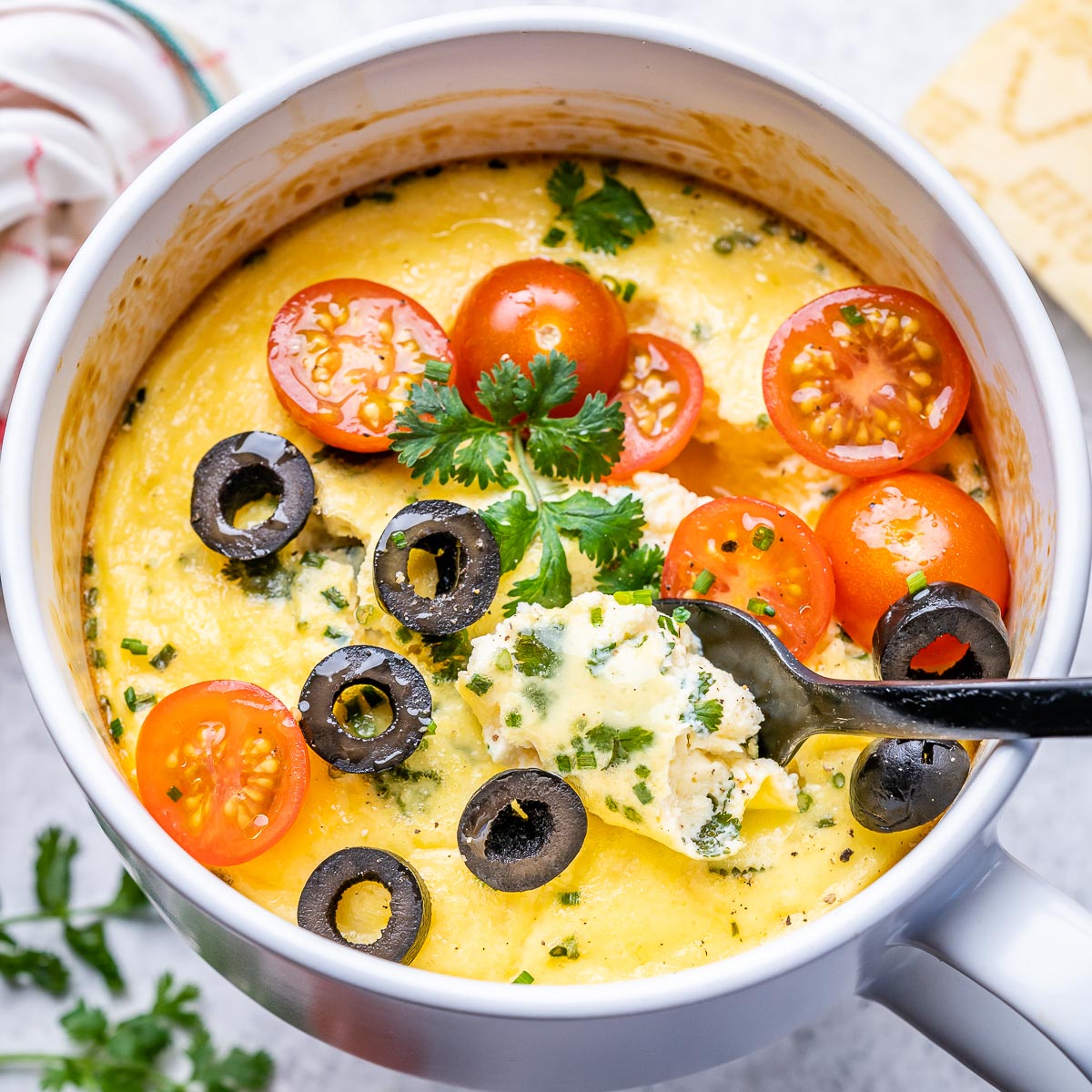 Craving a bakery item but don't want the heaviness of a scone or danish? Try these cranberry crumble bars! They have a similar texture to coffee cake, but with far more nutrients, given the health benefits of cranberries. They're a great source of many vitamins and antioxidants that help our bodies stay healthy and happy.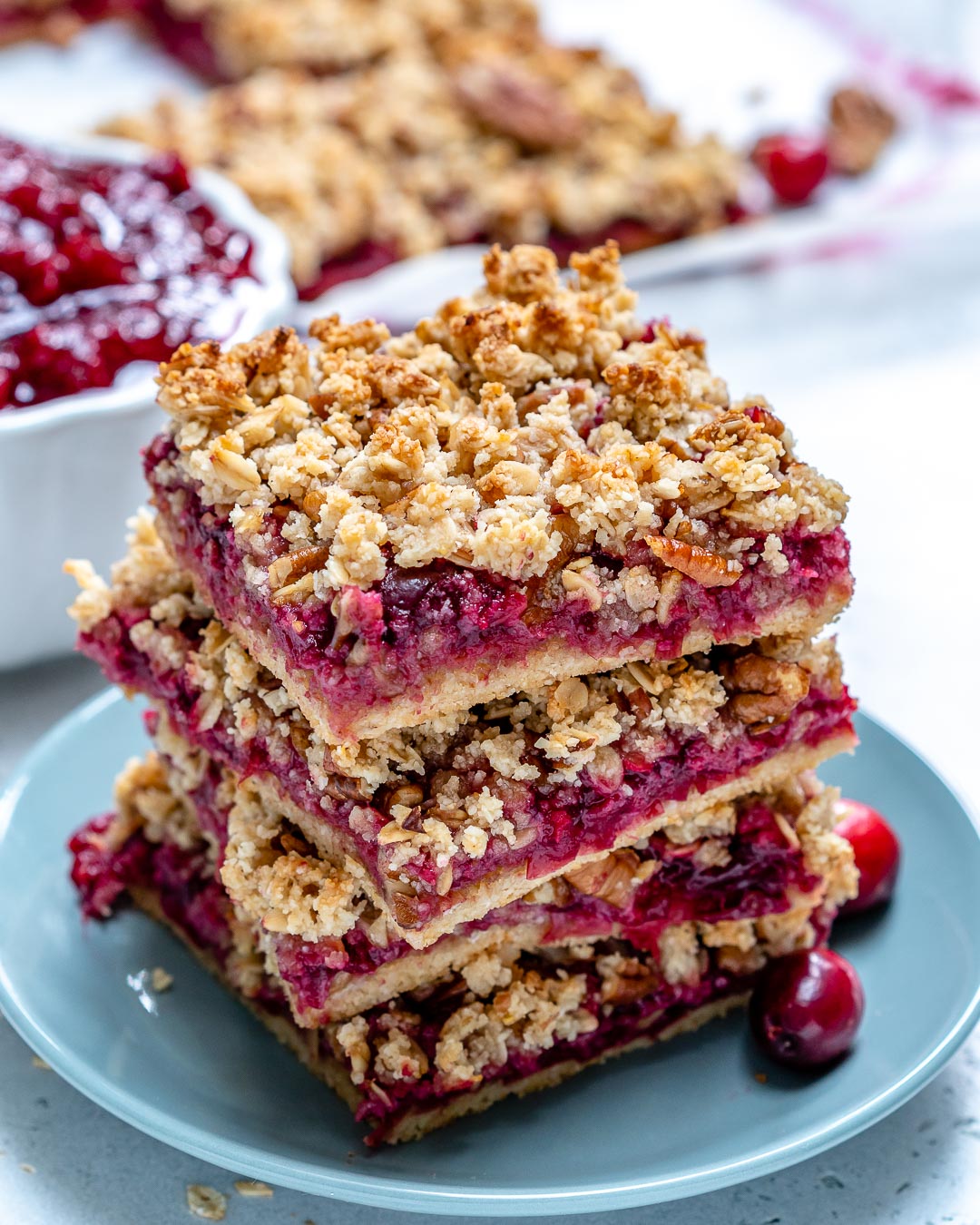 Ever heard of a chaffle? Basically, it's a waffle made of only cheese and eggs. Chaffles have WAY fewer carbs than classic waffles but are still super tasty! These do require lots of cheese, which I usually try to avoid, but given all the other benefits of this meal, we'll make an exception.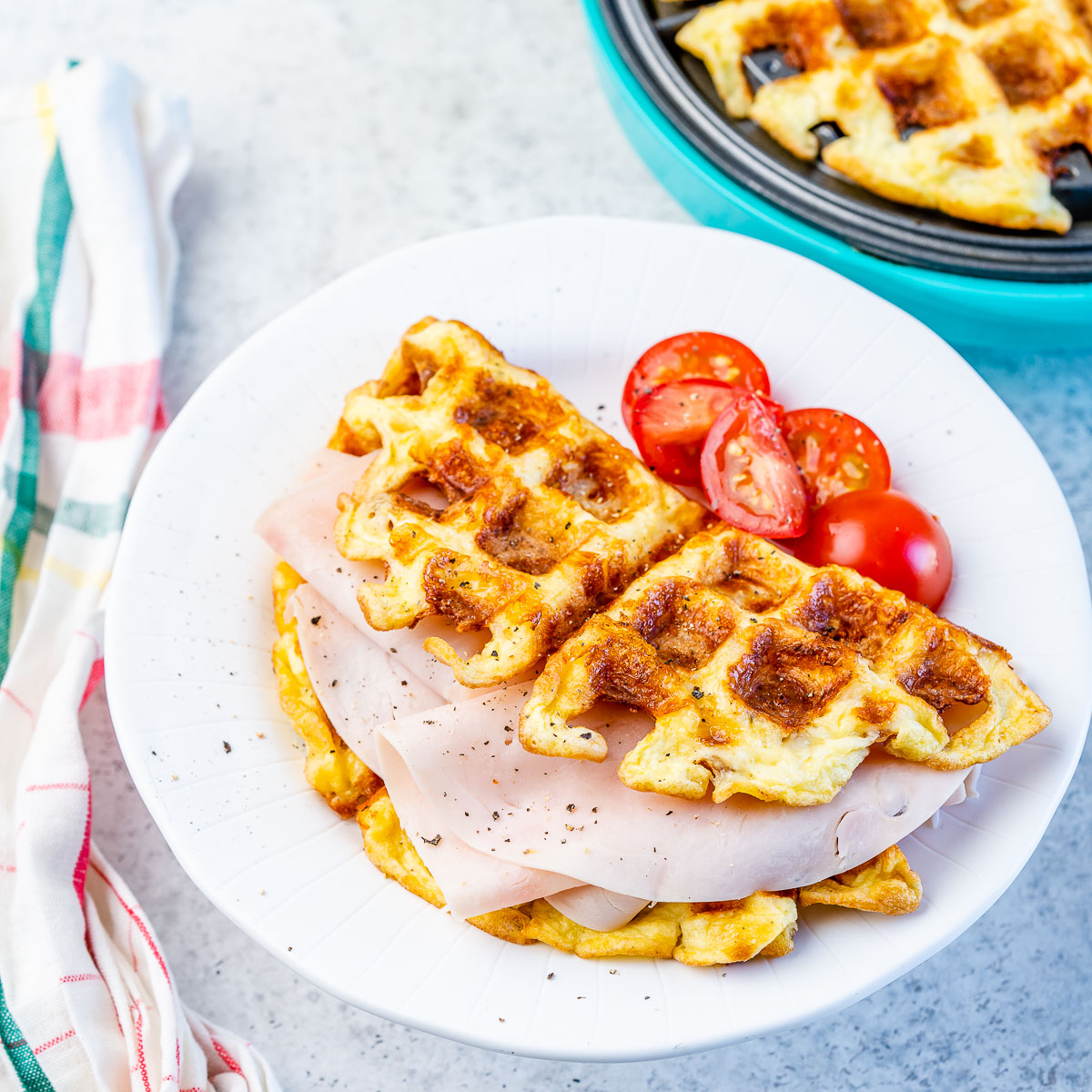 A breakfast taco like no other! Full of – you guessed it – eggs, yogurt, and milk, then topped with jalapenos, green onions, avocado, and feta cheese, these crunchy tacos will leave you feeling full and prepared for the day ahead (or satisfied after a long day – great for dinner, too!).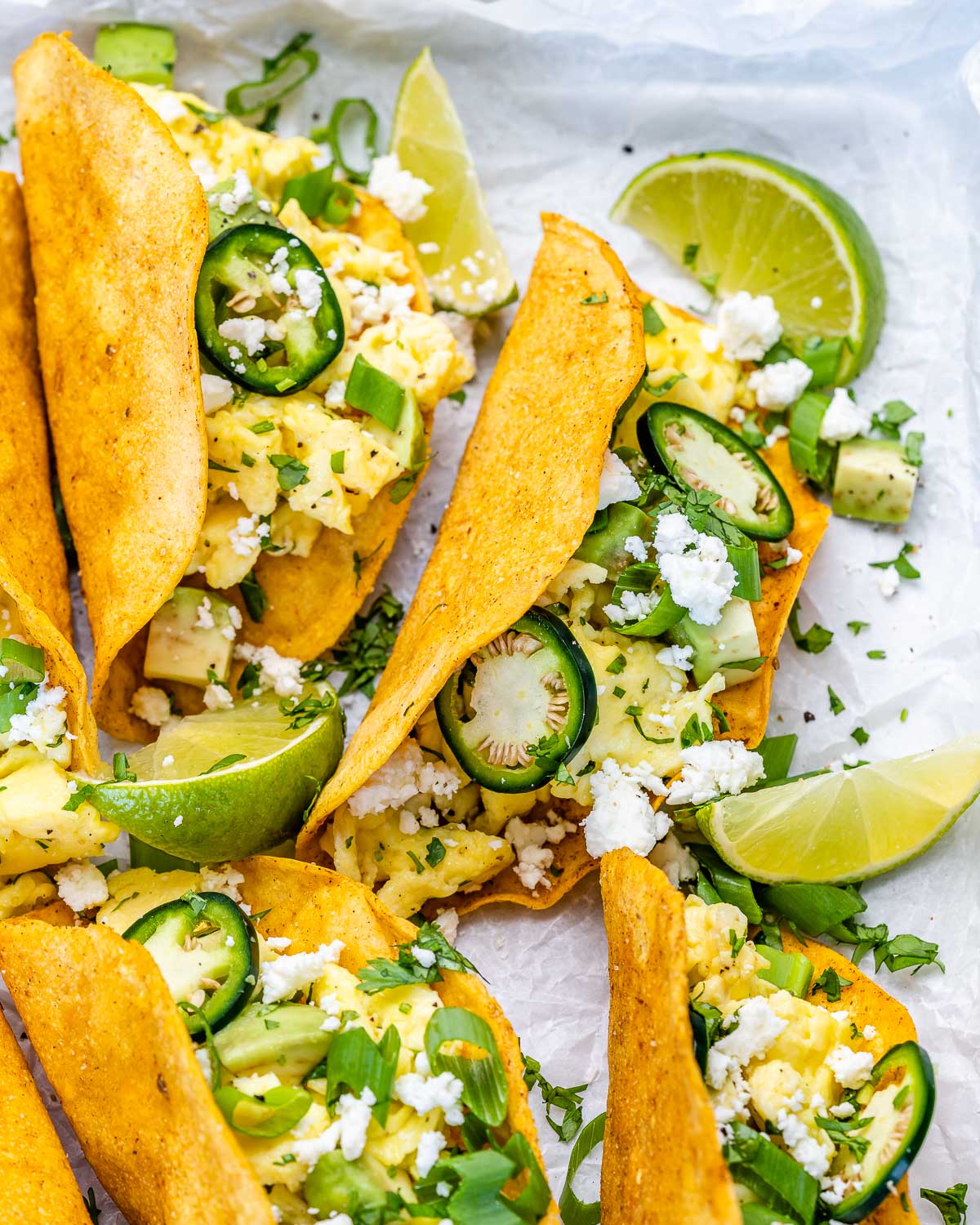 We're coming up on the fall season, which means pumpkin EVERYTHING! I love overnight oats. They're super simple, tasty, and make your morning routine a breeze, especially if you have kids. These are bursting with pumpkin flavor – bring them to your next brunch!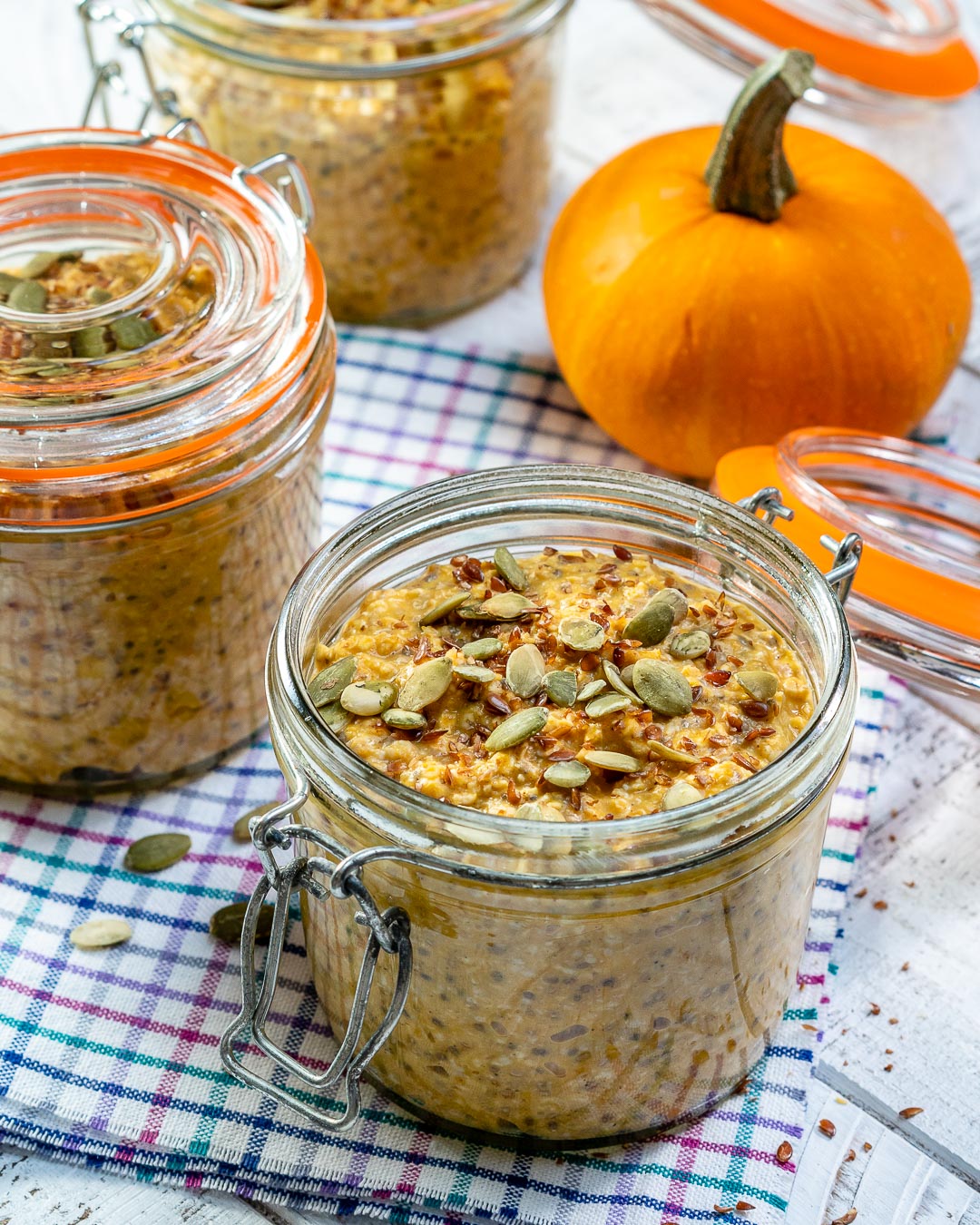 Got leftover turkey? Veggies that need to be eaten soon? Basically, anything else in your fridge that you don't want to go to waste? Throw it into a bowl, and voila! A perfect breakfast meal for even the busiest people out there. Experiment with what flavors work for you!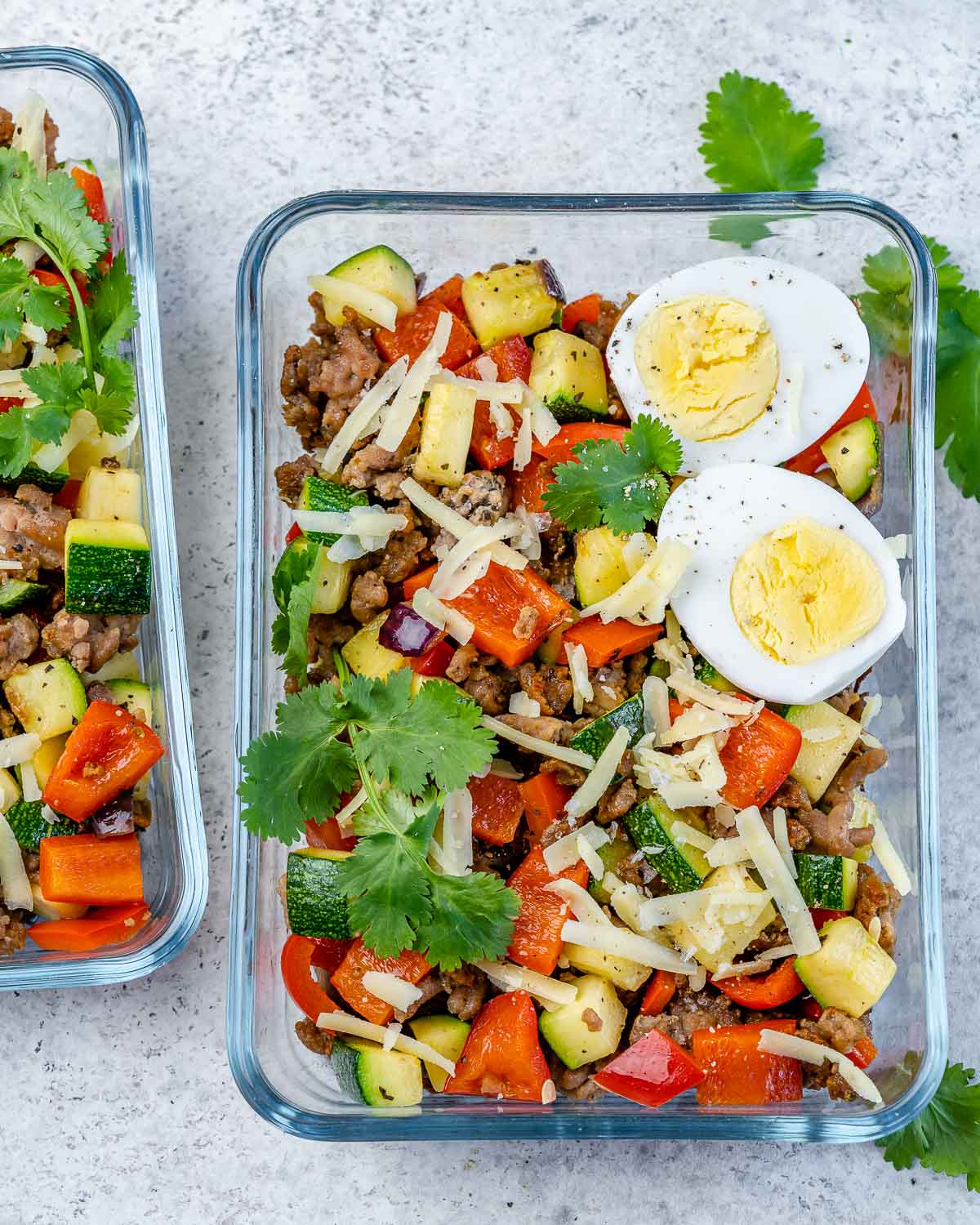 I love a good muffin. But we all know those sugary baked goods from coffee shops typically aren't that great for you. But these DOUBLE chocolate zucchini muffins are sure to hit the spot without that yucky sugar crash.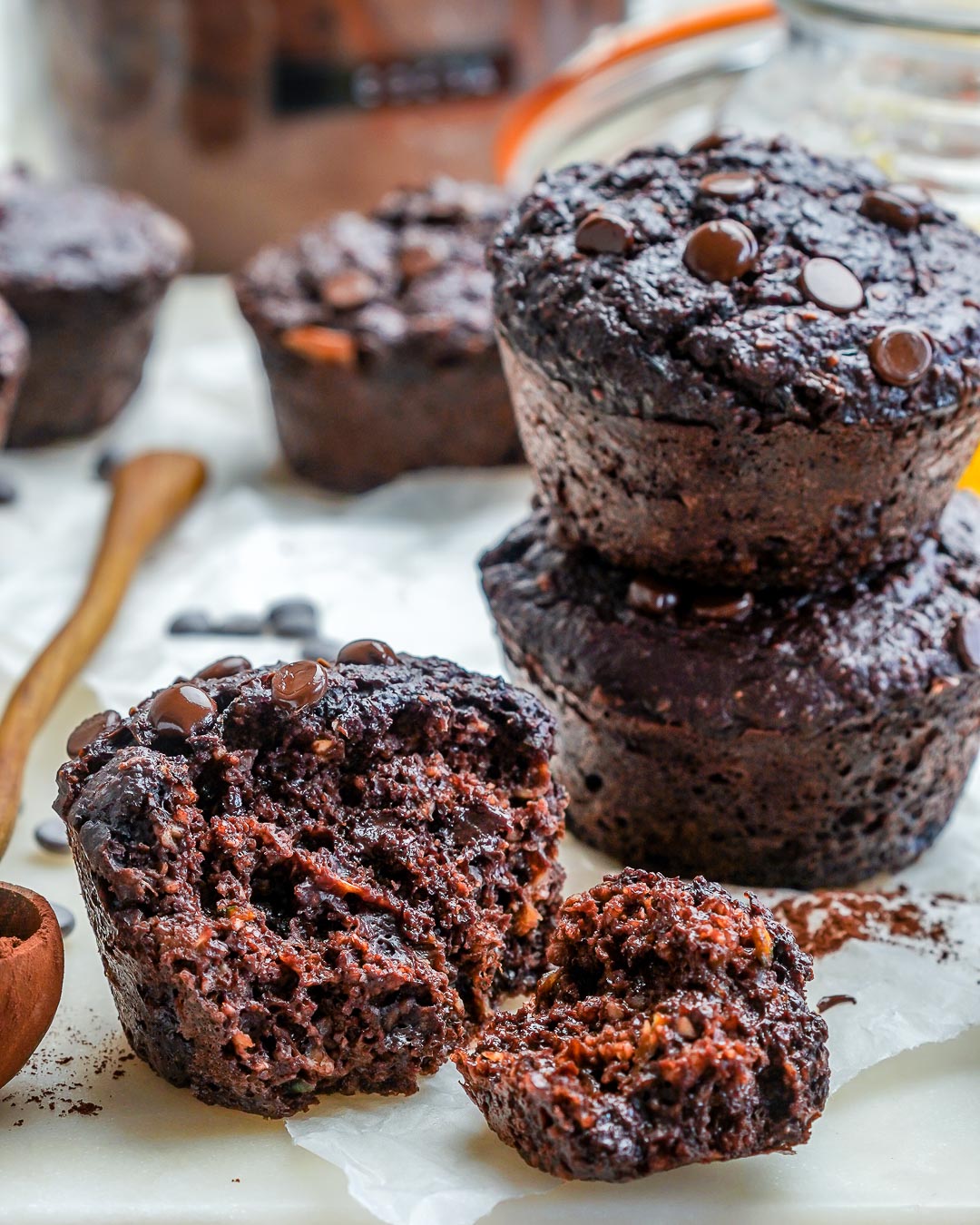 A good protein-packed breakfast is such an important thing. It can set the course for the rest of your day and keep you at the top of your game. Protein helps your body repair cells and make new ones, an essential function of your overall health.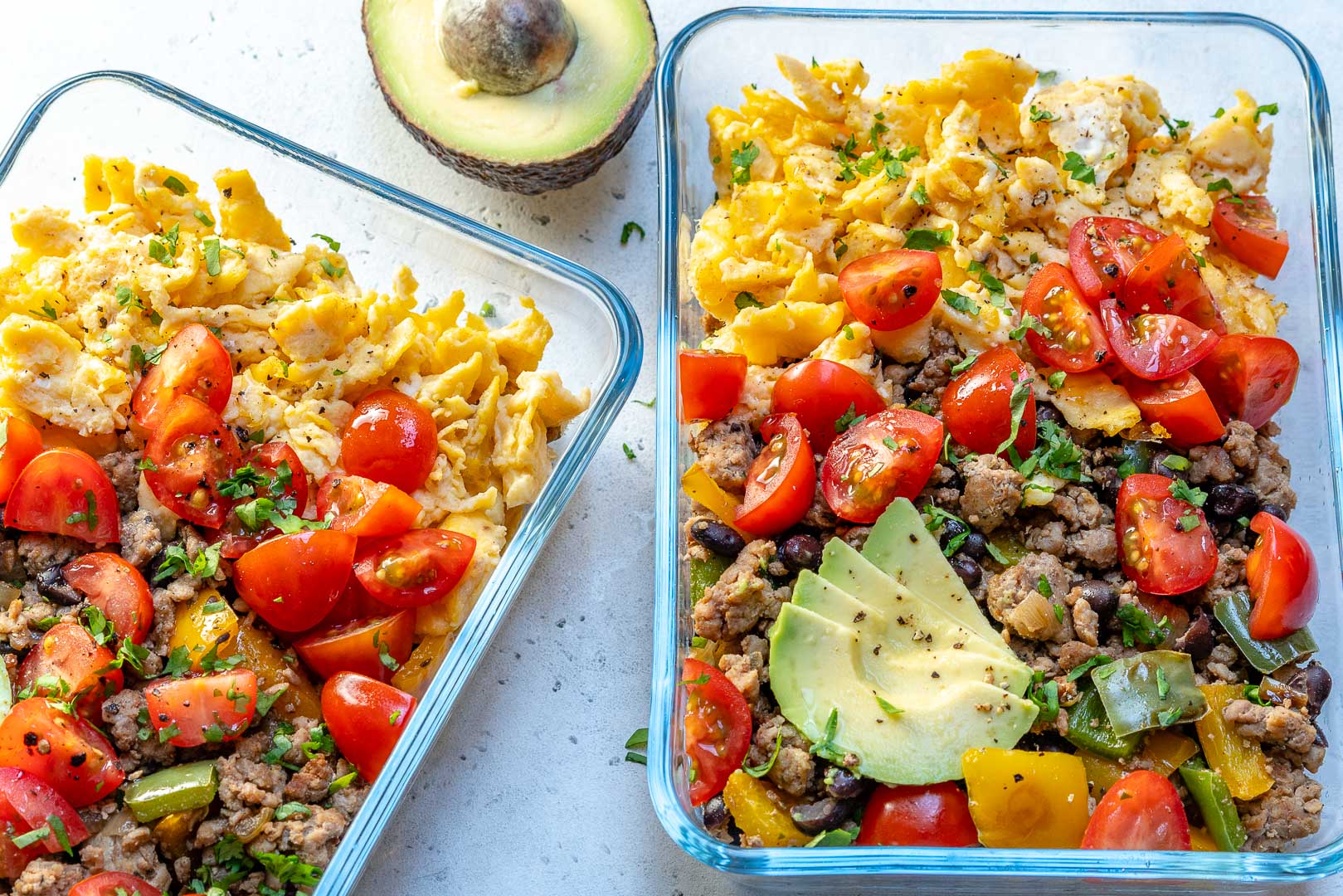 These egg muffins are jam-packed with flavor, protein, and a perfect spicy kick. They're super easy to make in advance and will last a few days, so you don't have to worry about making anything. Have a relaxing morning instead!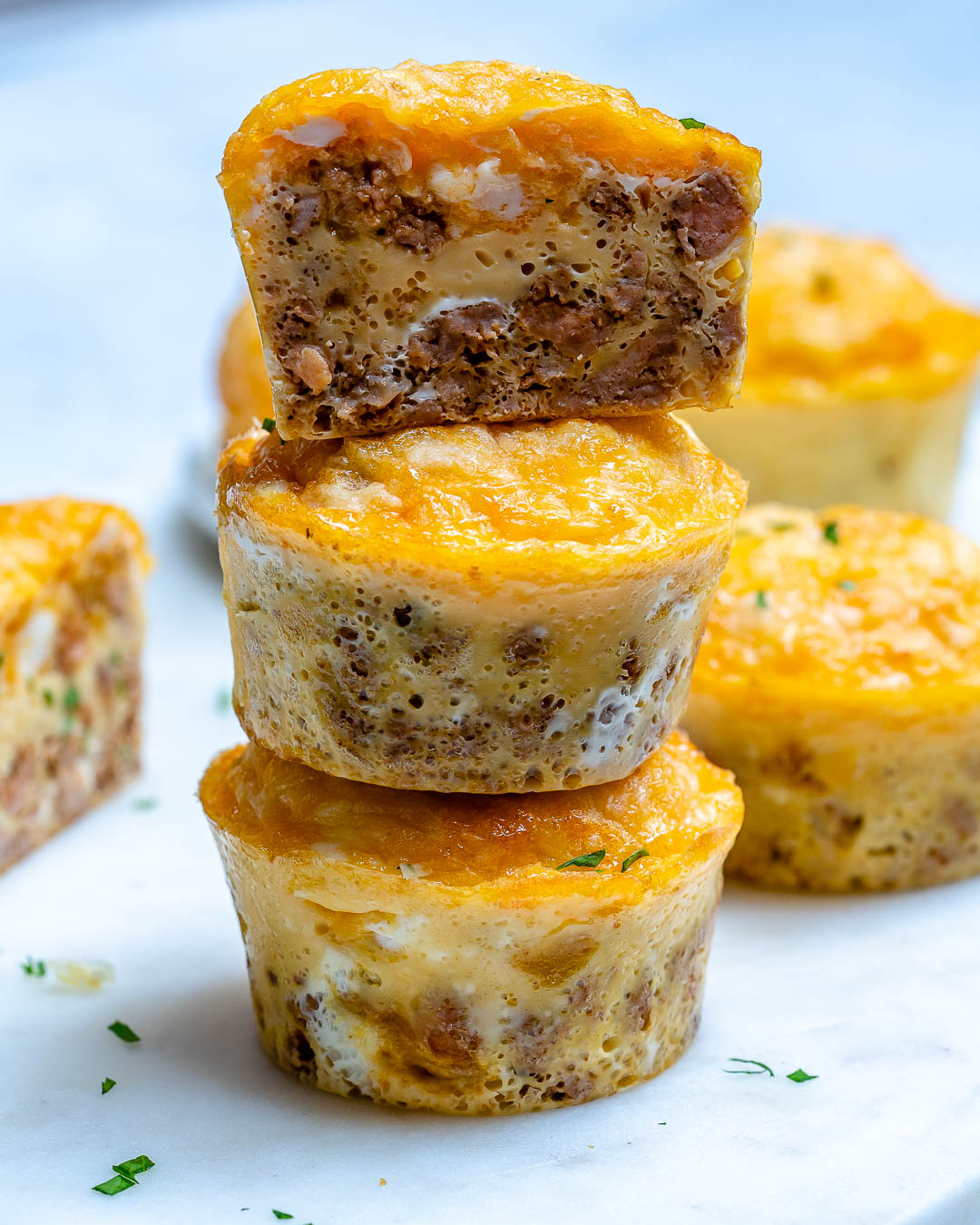 Avocados are a source of vitamins C, E, K, and B6, magnesium, potassium, and omega-3 fatty acids. These are all essential vitamins and minerals your body needs to function. Plus, avocados contain healthy fats, which can help you feel fuller between meals, resulting in less over-eating.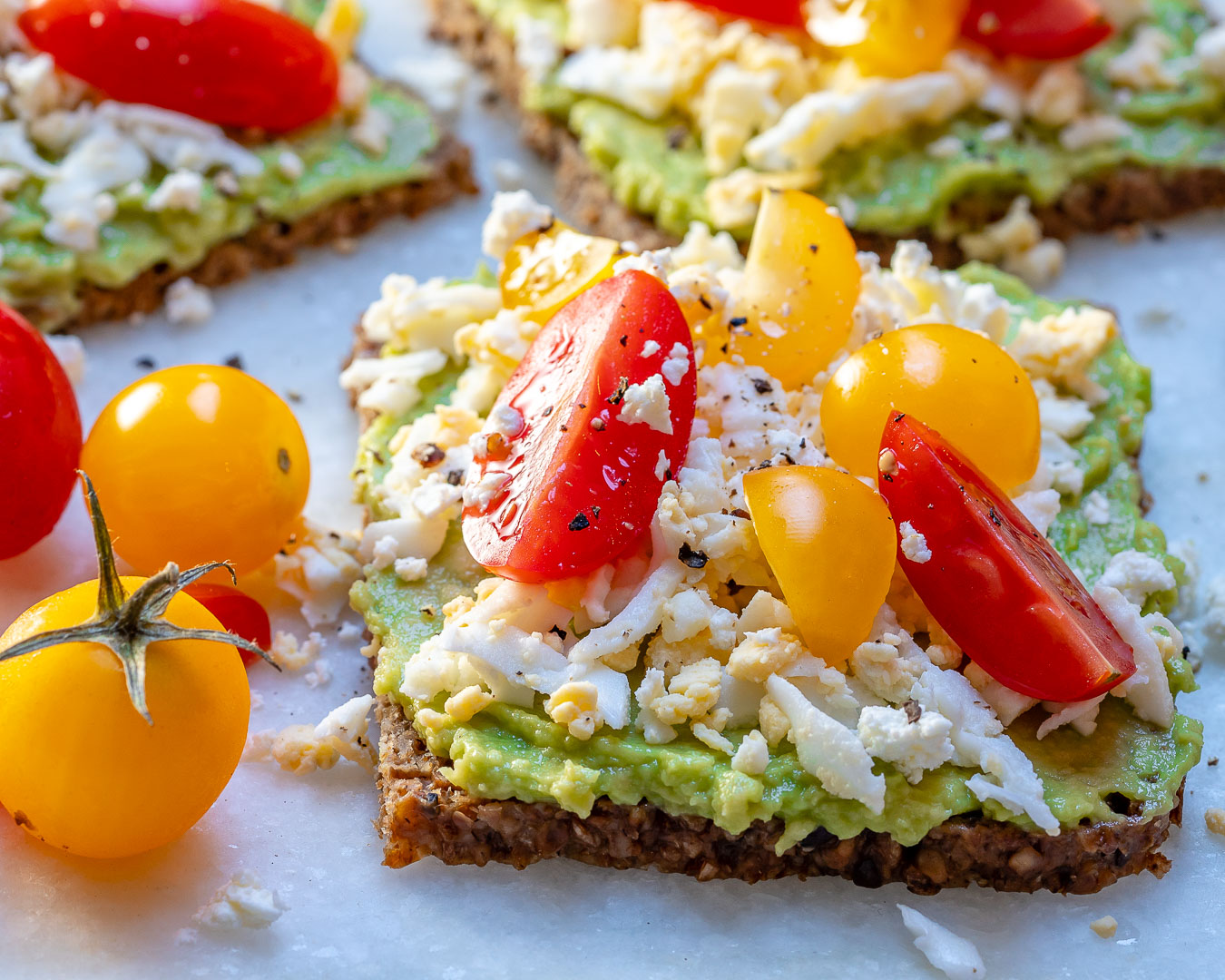 This recipe is a simple, light breakfast that's packed with yummy goodness. Chia pudding is great for heart health, weight management, inflammation control, and better digestion. Paired with this fresh raspberry puree, this is sure to please anyone's taste buds.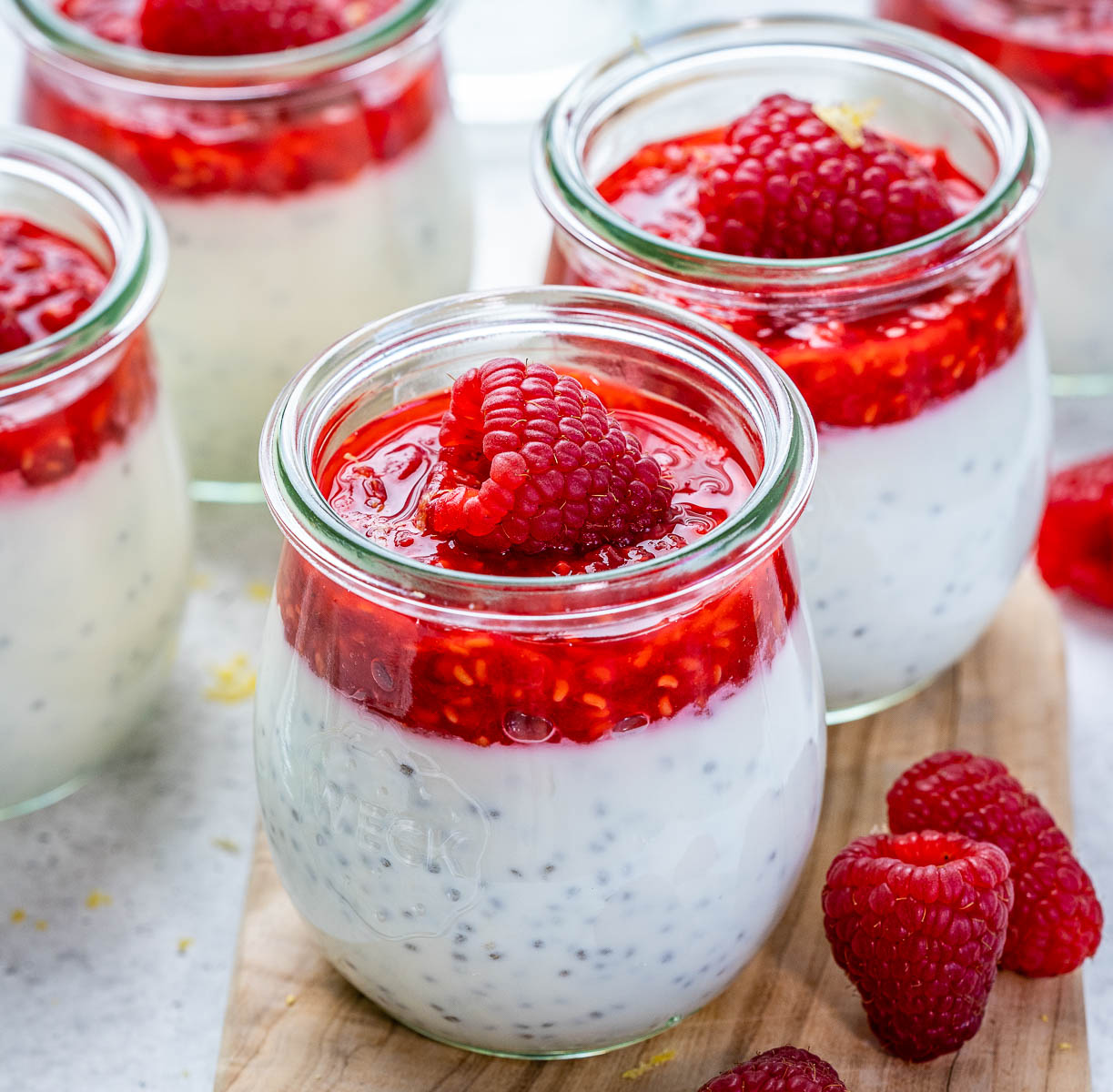 This breakfast is loaded with nutrients and satisfying healthy fats; you can have it ready in about 10 minutes! It truly takes the classic breakfast sandwich to a new level that's still full of flavor but without the extra harmful carbs. And you can customize these with additional vegetables and spices/herbs to make your own unique sandwich.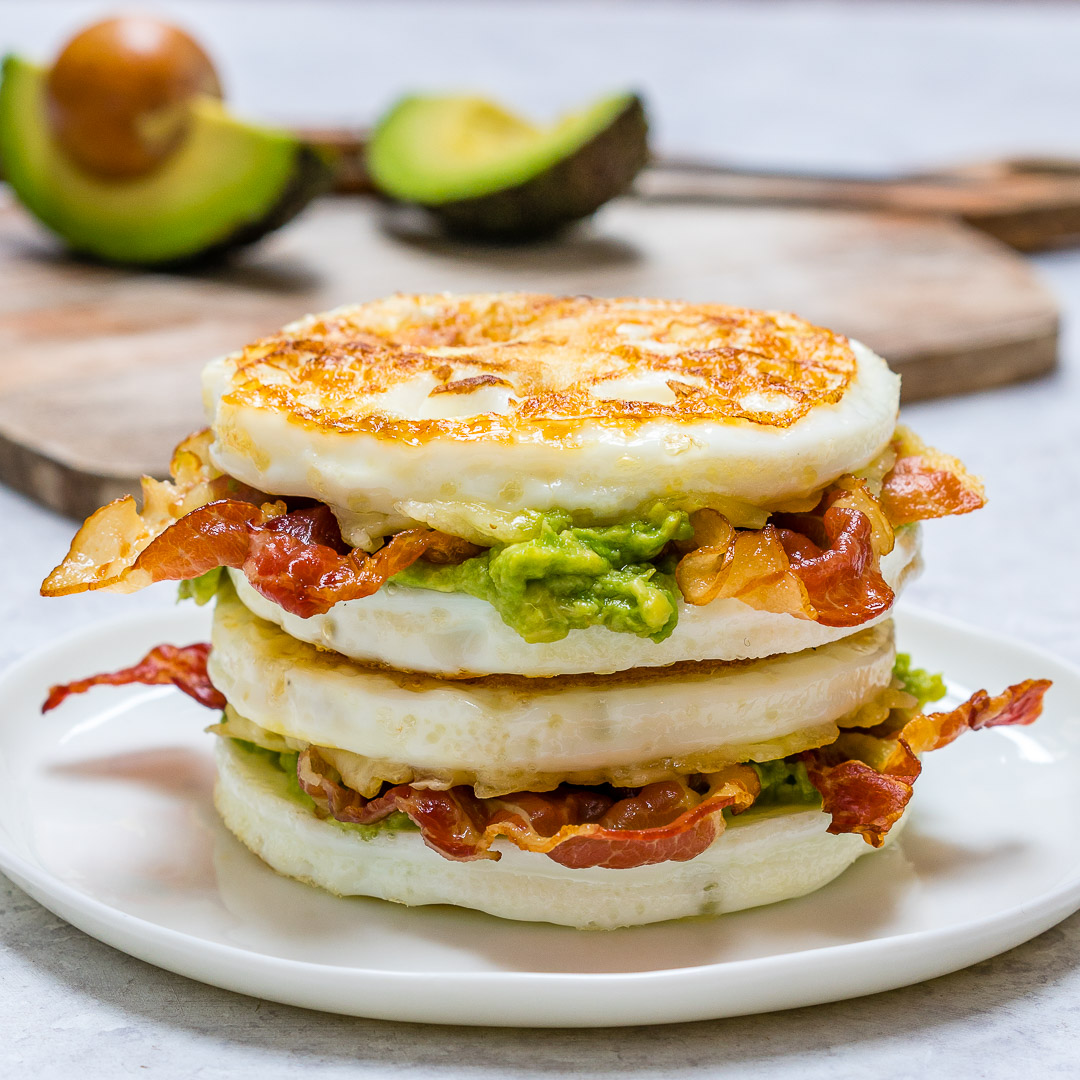 I'm always a sucker for more overnight oats! These oats are full of peanut butter, a classic breakfast spread. Did you know peanut butter contains fatty acids that lower bad (LDL) cholesterol and increase protective (HDL) cholesterol? Cholesterol helps keep your heart healthy!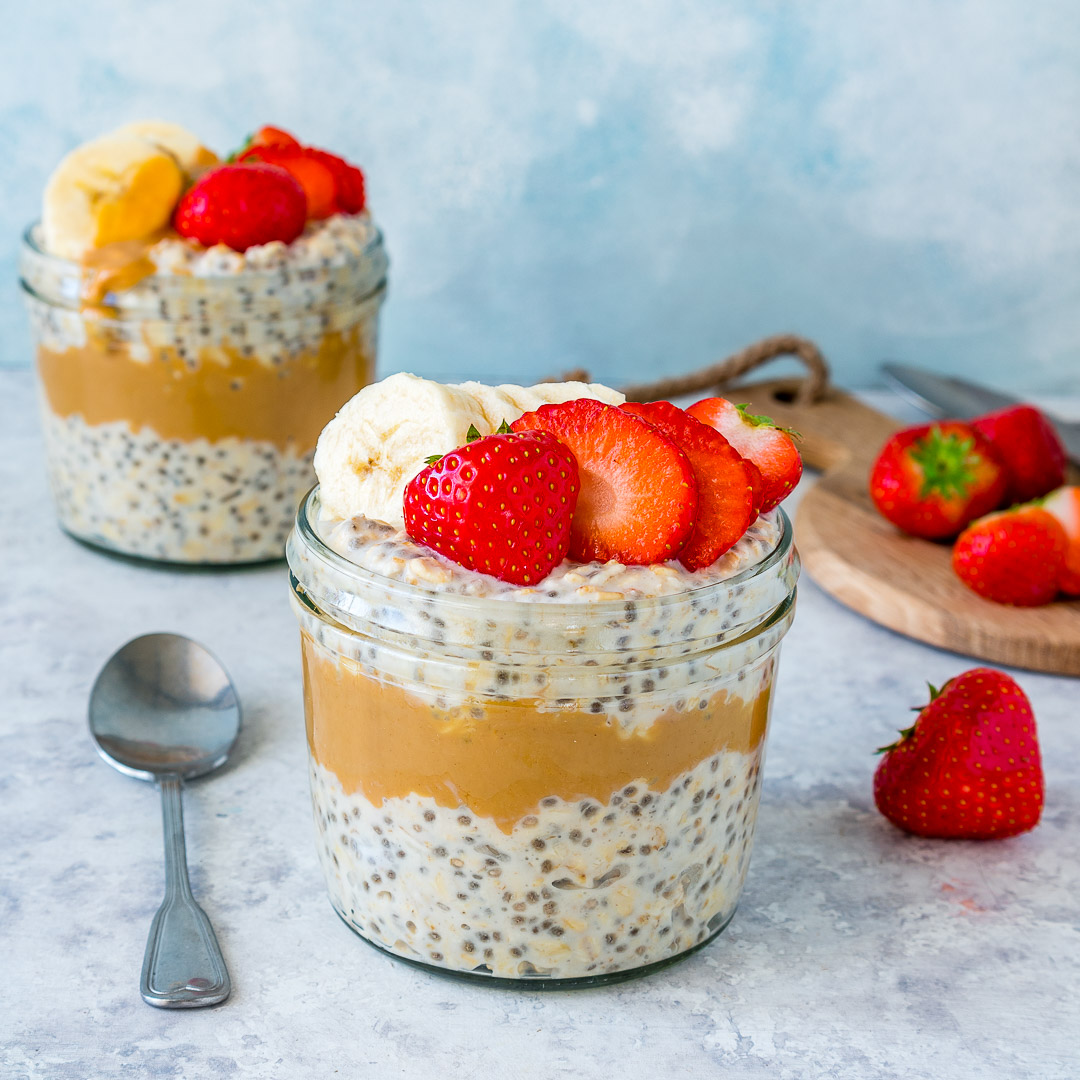 This recipe is perfect for a Saturday brunch! These bars are like a quiche and a casserole rolled into one. They're incredibly delicious and give you a good portion of broccoli, a super beneficial vegetable full of vitamin K and calcium, two nutrients that help maintain strong, healthy bones!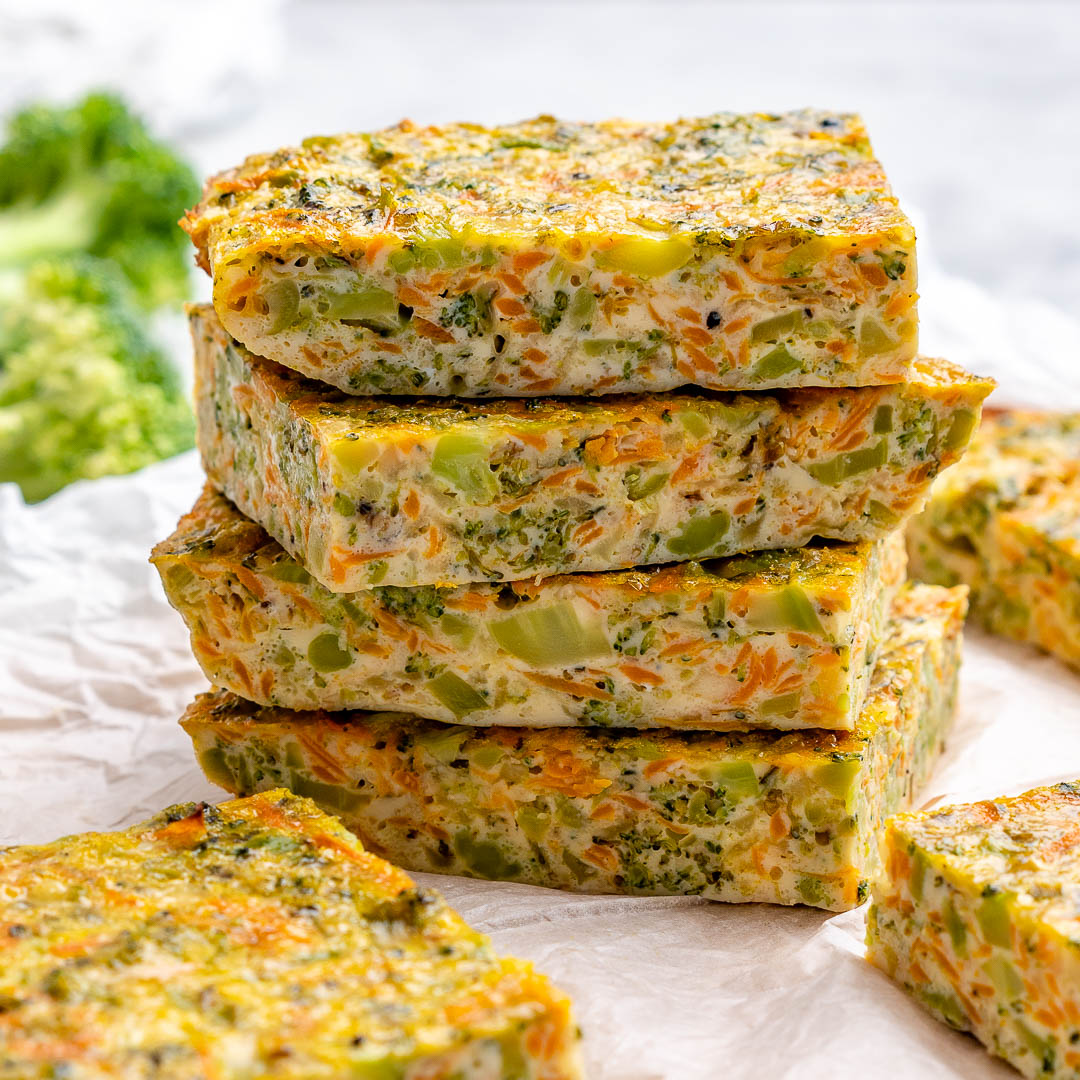 In need of a hearty but healthy breakfast (or any other meal) that won't cost you a ton of time? These egg wraps are packed with flavor, veggies, and PROTEIN, so they're sure to keep you full and satisfied, but not sluggish, as you tackle your day.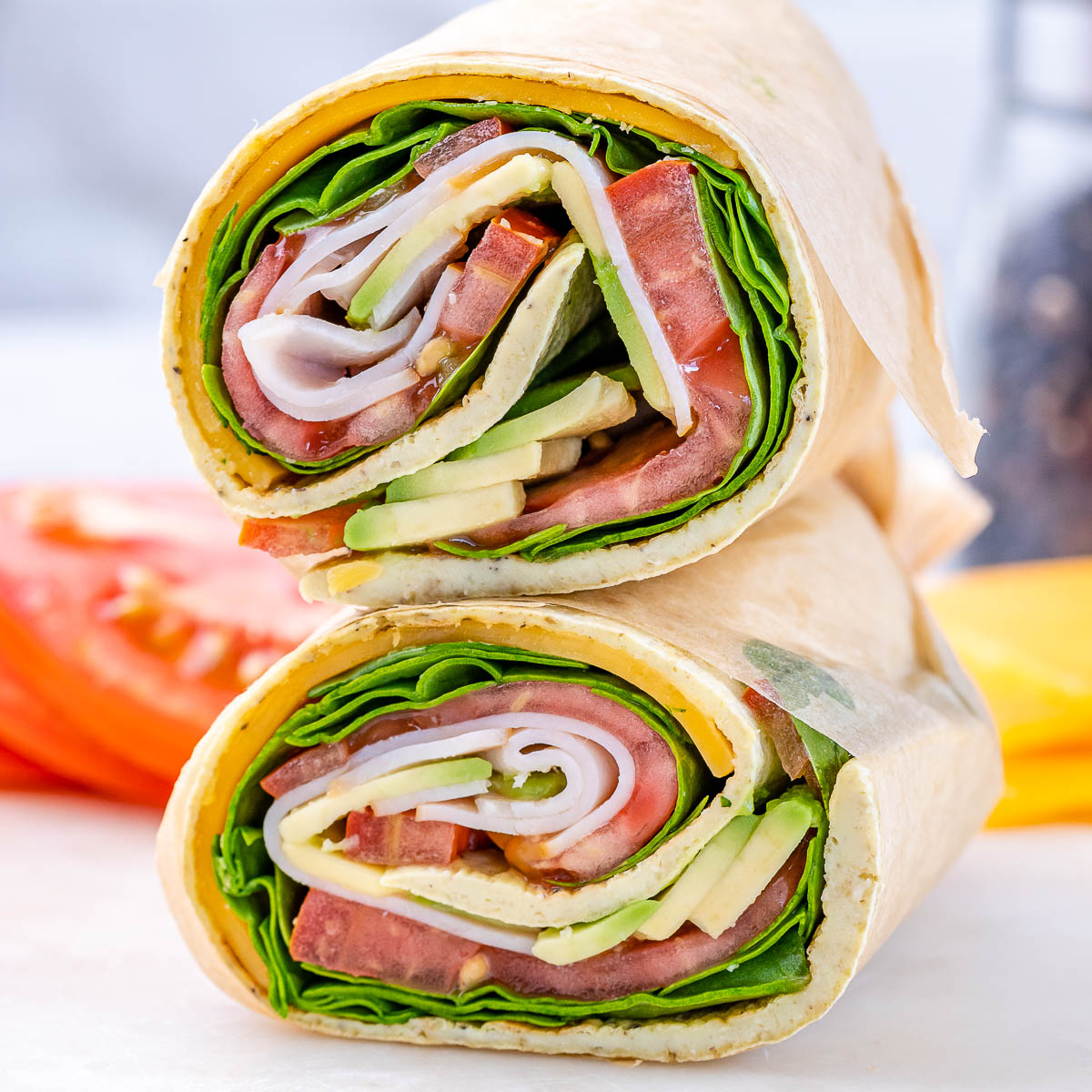 One final overnight oat recipe! With its delicious apple pie flavors, this one will surely get you in the fall mood. Full of chia seeds (remember the chia pudding?!), almond milk, honey, cinnamon, and oats, then topped with apple puree, apple bits, and almonds, this recipe is so good you won't believe it's clean eating approved.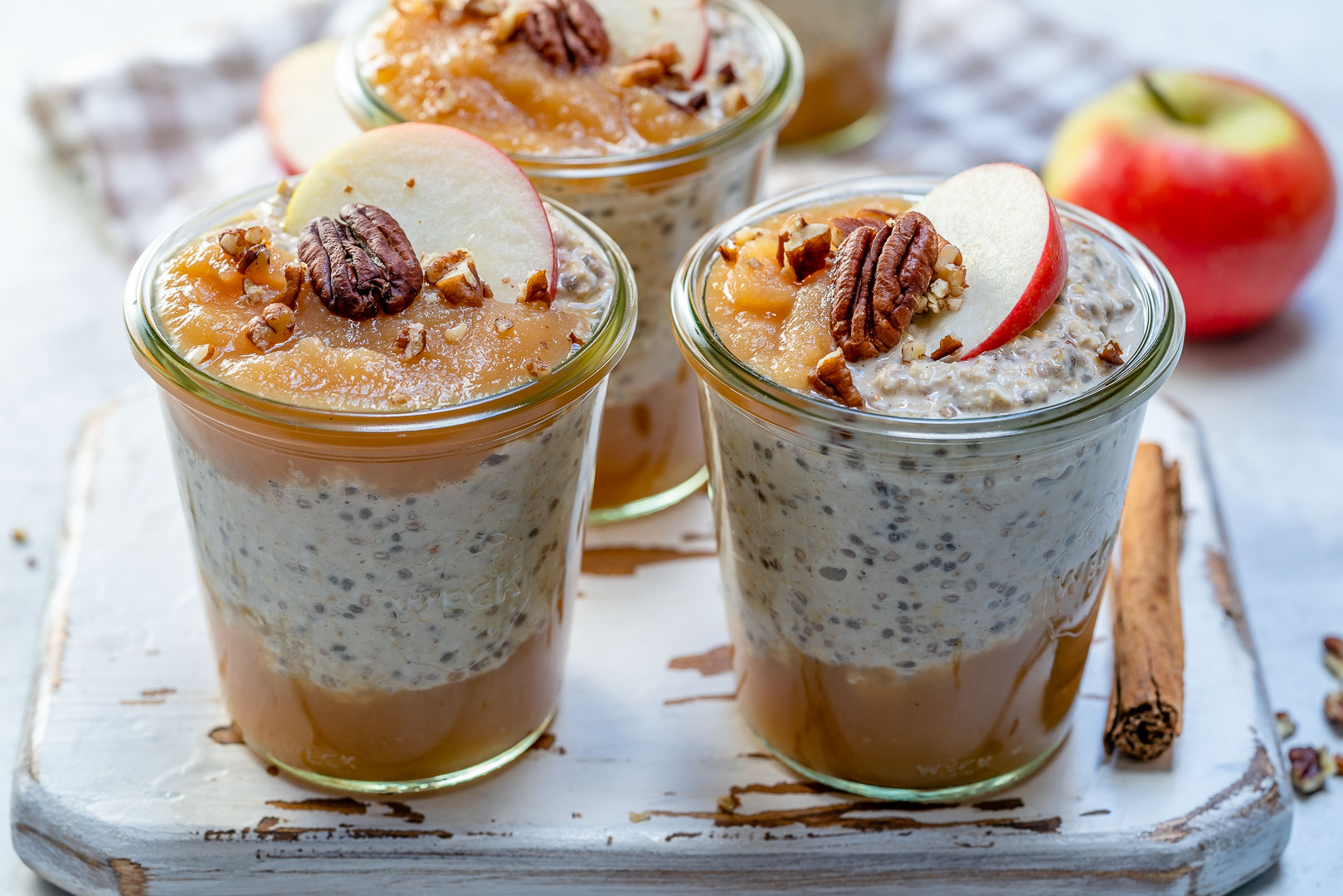 Breakfast is truly one of the most important meals of the day. It has the power to make or break your day based on the energy, or lack thereof, it provides you.
Choosing foods full of protein, vitamins, minerals, healthy fats, and flavor will motivate you to stick to a clean, fresh breakfast routine! And preparing in advance can set you up to have a productive day with far less stress!
Let me know what your favorite breakfast meal is in the comments below! 
---
Leave a Comment Below:
Related Posts :
..