28

Sep, 23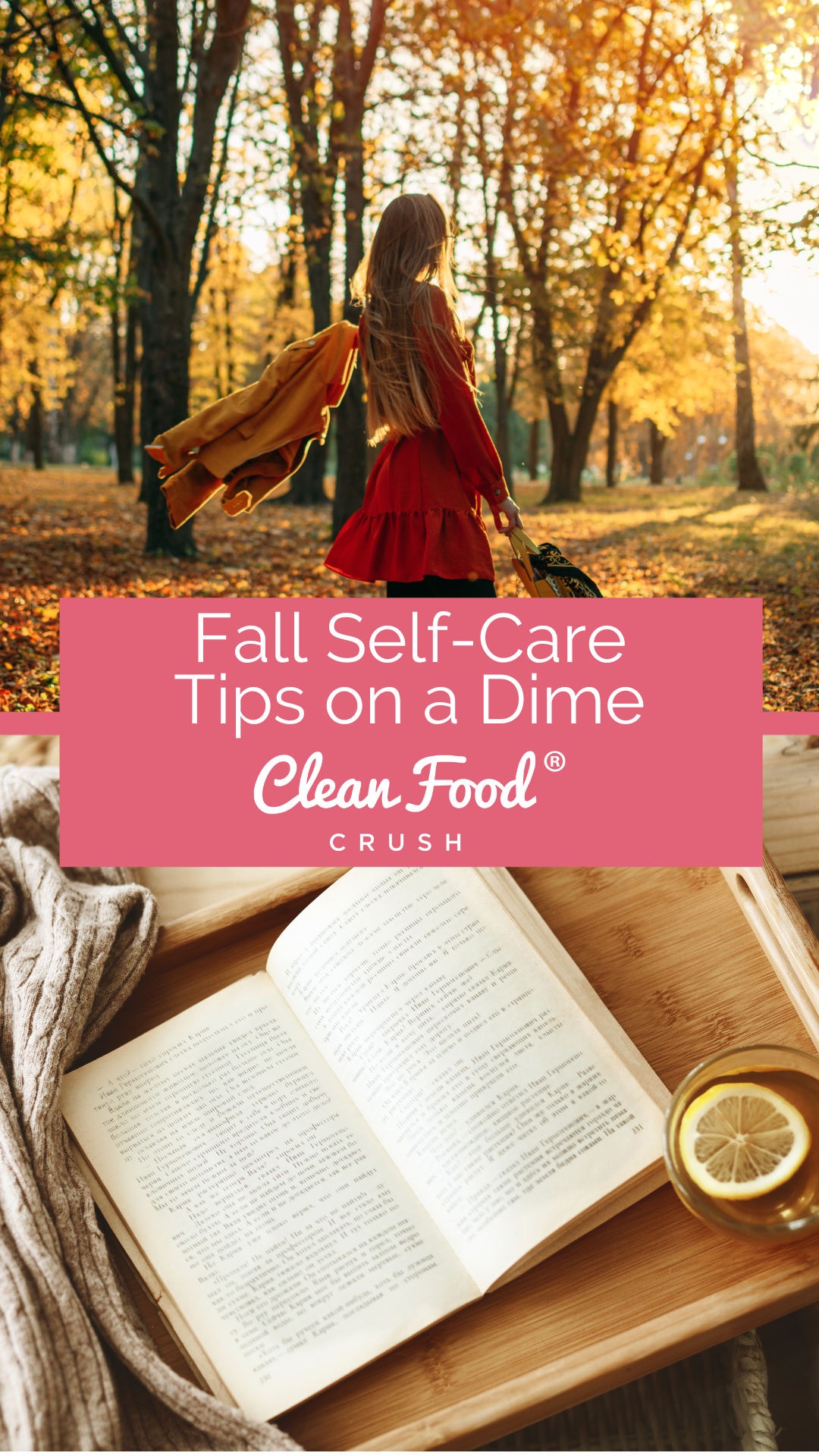 Fall Self-Care Tips on a Dime
Maintaining a full, healthy lifestyle means taking care of your
mental health
as well.
One of the biggest reasons mental health is ignored is time and energy because adopting a
self-care routine
can seem overwhelming.
The practice is essential but often gets forgotten with the busyness of life during the
back-to-school
season, during the
holidays
, or
every day as a mom
. 
Time isn't the only obstacle keeping us from caring for our mental health; but finances often get in the way.
Fall is full of fun seasons and activities but also costly ones that can
increase stress and anxiety
.
Preparing the kids to return to school, decorating the house for Halloween and Christmas, buying presents, feeding the extended family for Thanksgiving, and more all seem to sap our wallets this time of year.
So, when we're pulling pennies together to give our families great memories and excellent food, how can we find any spare money to practice self-care?
Thankfully, there are wonderful ways to care for your mental health without hurting your bank account! 
Below are 13 tips for practicing Self-Care this Fall on a dime.

1. Write Yourself a Letter
Writing yourself a letter is a fun twist on the classic form of self-care – journaling.
But this way, you're writing to yourself, so your brain is prepared to speak directly to
you
rather than to no one in a
journal
.
It might feel cheesy, but
positive self-talk
is an actual psychological practice that can help boost mental health and
self-esteem
.
You can either do this for FREE or for cheap by treating yourself to a new set of stationery from your local dollar store.
Or, make a craft out of it and create your own cute stationary. Then, keep the letter around to re-read on overwhelming days.
Don't know where to start? Here are some prompts for writing your future self a letter: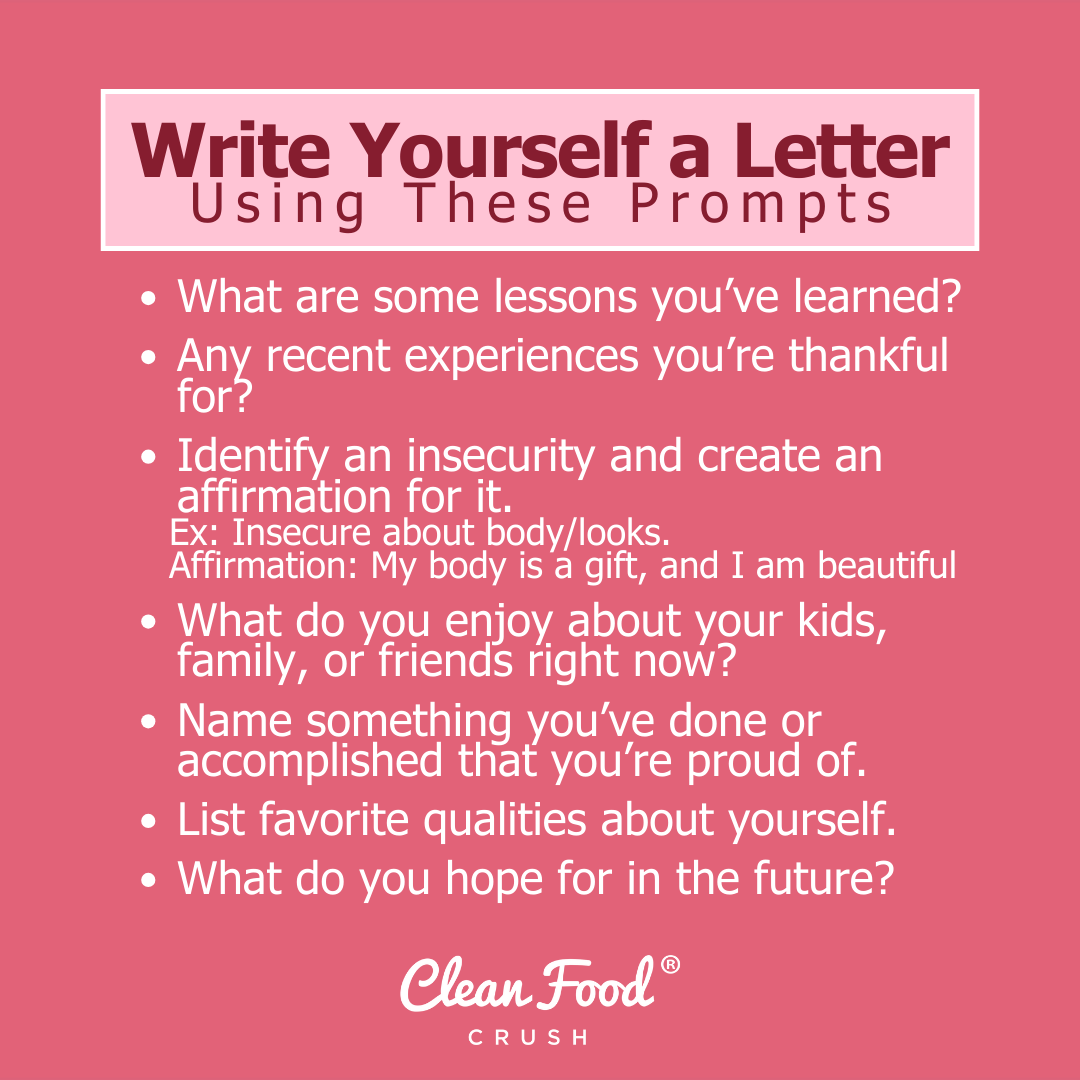 2. Try a New Autumn Craft
There are so many DIYs out there, and if you get creative, you can make something cute without spending too much money!
Being creative often
increases positive
emotions, meaning it can help reduce symptoms of depression and anxiety and improve mental health.
It also induces mindfulness because while working on a craft, you're not thinking about anything but that craft and the present moment while you're busy with the activity. 
Consider making a
Fall wreath
for your home or scrolling
through a list
of fun and
inexpensive DIYs
to try this Fall. You might find something you want to do with the kids, or maybe you'll want to keep the activity to yourself for some much-needed me-time.
3. Take a Nap
Talk about cheap!
Naps aid in
improving your mood
, lowering stress and anxiety, and reducing depression symptoms.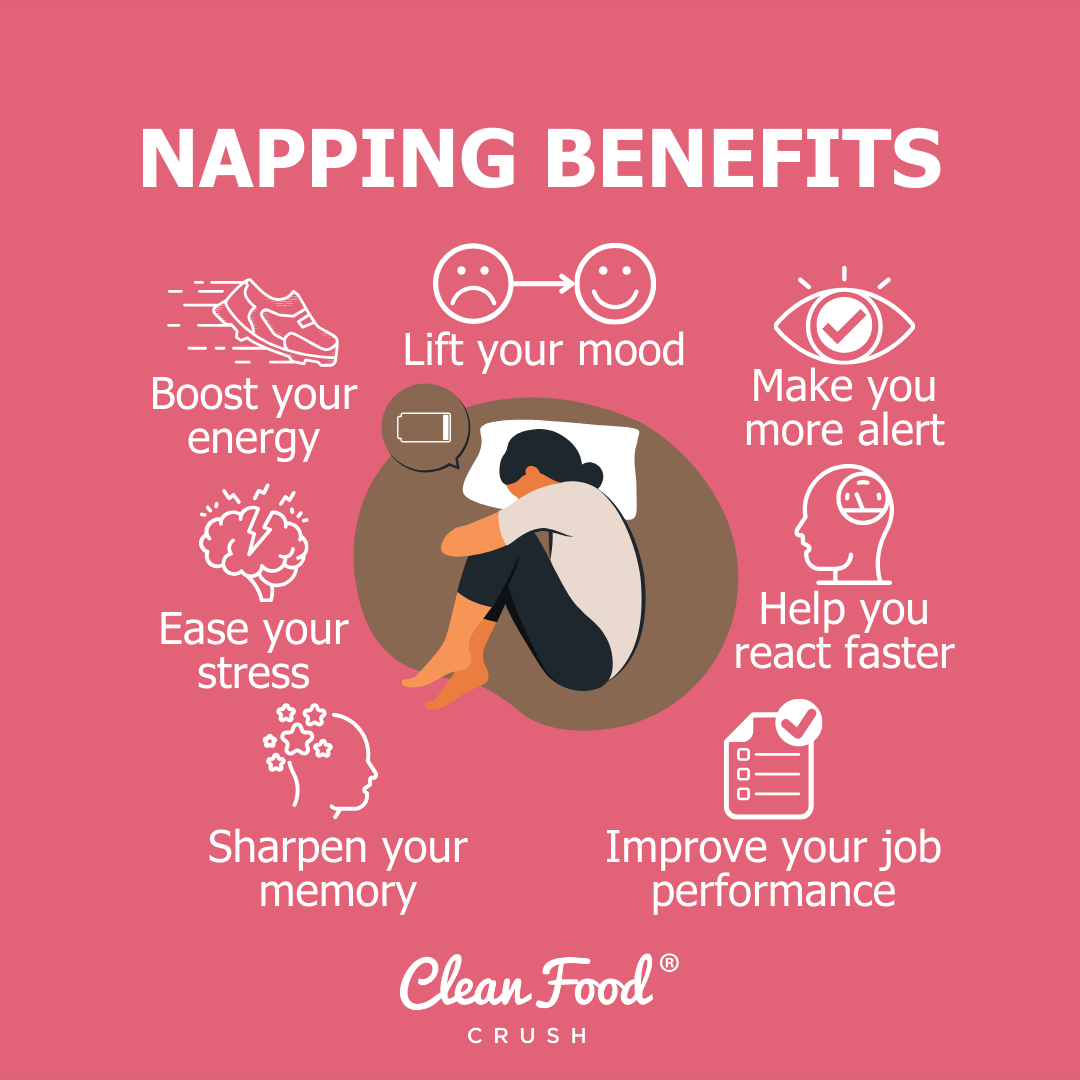 Next time your temper feels too short, try taking a quick nap!
Whether you're
sleep-deprived
, know you're about to lose some sleep, need to relax,
boost
your
energy
, or just want some time to yourself to practice self-care, you might consider laying down for a few minutes for a restart.

4. Treat Yourself With a New Water Bottle
All aspects of life affect one another, but did you know hydration and mental health are linked?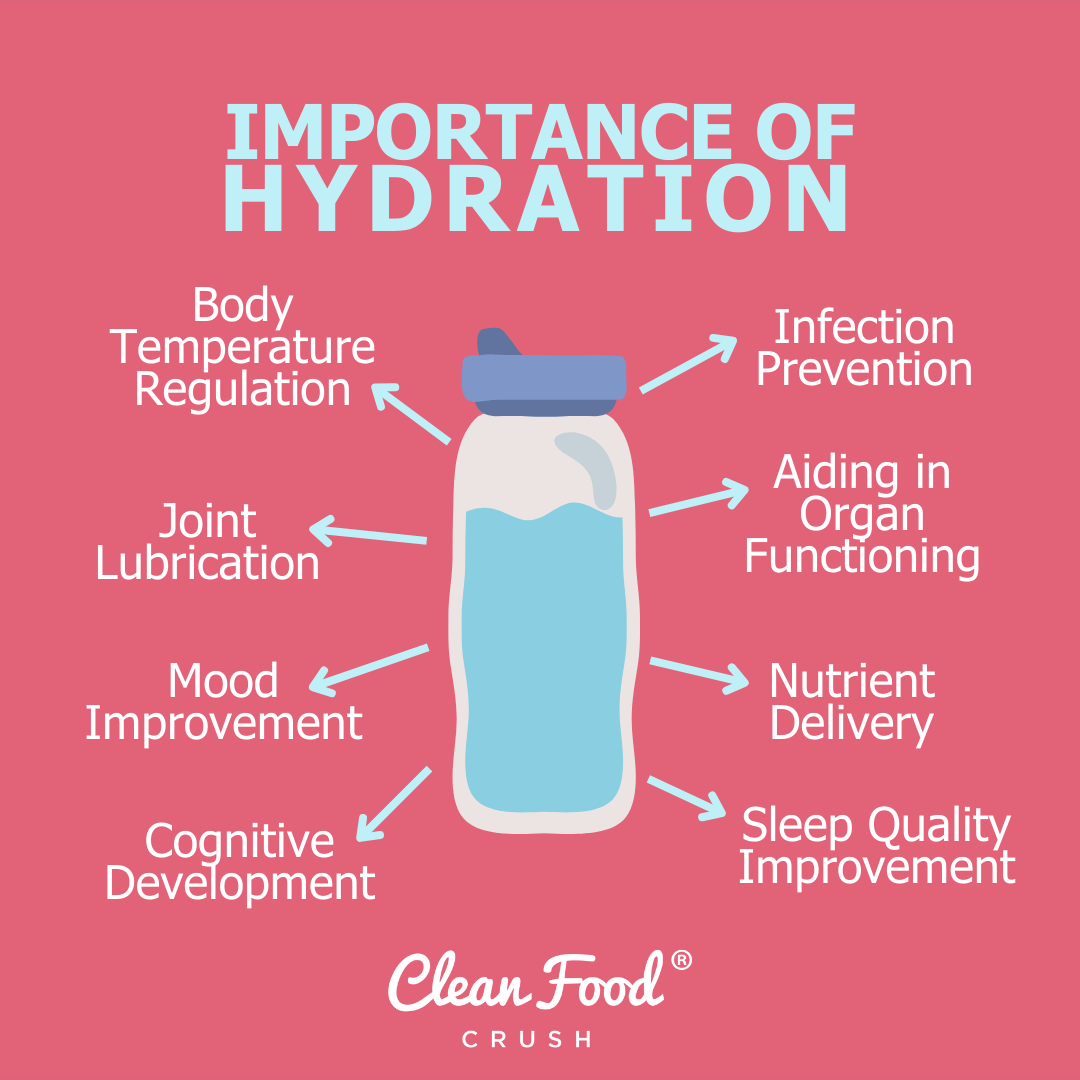 Several studies
show that dehydrated adults (drinking less than 2 glasses of water a day) are much more likely to suffer from depression, and those with the greatest water intake have lower incidences of depression and are at lower risk for mental health conditions.
There are several easy ways to make
drinking water a habit
, but one way that can also be a form of self-care is by getting a new water bottle. Treat yourself to a new favorite! 
5. Take a Long Bath and Moisturize
Light a candle, drop a bath bomb into the water, pour a steaming cup of tea, grab a good book, play your favorite music, and sink into the bath to enjoy a few long minutes of relaxation!

6. Make a Budget-Friendly Fall Meal
When I started CleanFoodCrush, I was a single mother of 4 young kids, so I
completely
understand the need to pull together every dollar to make a decent meal for a whole family.
Cooking on a budget might seem impossible, but it isn't, I promise!
7. Try Meditation or Yoga
Yoga and meditation
are excellent practices for increasing physical and mental health.
Yoga can be an exercise all on its own, and it's even been used as a
therapeutic strategy
when treating mental health conditions such as anxiety and depression.

Similarly, meditation is
linked
to reducing stress and anxiety and enhancing self-awareness.
Check out
this meditation guide
if you're unsure where to start. (
Always
remember to consult a professional with any health concerns, both physical and mental.)

You can find so many free online yoga or meditation classes! Here are a few great ones to get started:
8. Watch the Sun Rise or Set
If you're a morning person, get up early enough to make a cup of tea and watch the sunrise.
Those quiet morning moments are so peaceful and a great time to reflect on what you're thankful for and prepare for the day.
If you're a night person, try taking a few minutes to yourself to watch the sunset.
This is a great time to connect with nature and be mindful of the present moment as you enjoy such a beautiful site.
9. Water Your Plants & Plant New Ones
Your environment directly impacts your health, and houseplants can improve it by boosting your mood and productivity, helping your immune system, providing nutritional herbs and spices, and cleaning the air you breathe!
So, check this out; then, if you want, treat yourself to a new plant to brighten your home!
10. Read a Book

If you're anything like me, you already have a ton of books at home that you haven't read!
Pick one off the shelf and spend a few minutes before bed reading.
Or treat yourself to a new book, maybe one you've been wanting to read! 
Reading
is highly beneficial to your overall health!
Bibliotherapy
is a therapeutic approach employing books and other forms of literature (often self-help books, which can be so beneficial!), and
creative bibliotherapy
is the act of reading fictional work to treat mental health conditions. So, spending a few minutes every day reading is a perfect way to practice self care!
11. Do a Random Act of Kindness
Doing something nice for someone else is easy and inexpensive and can also
benefit your own
mental health and well-being by improving your mood,
reducing stress
, and boosting self-esteem. 
Buy someone a coffee, make a playlist for a friend of songs that make you think of them, or write a long-distance family member a letter!
There are so many small ways to tell someone else you're thinking about them, and making someone else smile really will make you smile, too.
12. Try a Detox
Detoxing your whole body – physically, mentally, and emotionally – is good practice for when you're stuck in a rut and unable to move forward.
You can find some
tips for a detox here
(it's written for the spring, but you can make it work for the Fall!) 
We also have 2 awesome detoxes here at CleanFoodCrush that are designed to reduce bloating, boost health and energy, and give you a much-needed restart.
Our 3-day detox is only $9, and our more complete 10-day plan is only $19! Read more about them here:
13. Breathe in The Fresh Fall Air
The heat is finally leaving, and the air is cooling to a crisp autumn, so take advantage of this time and get outside!

Go on a hike, jump in a pile of leaves, visit a pumpkin patch or apple orchard, or simply stand in your backyard for a few minutes.
Consider dedicating a walk to taking some beautiful photos of the changing leaves and fall scenery, or head to your local farmers market to combine your self-care time with picking out fresh fruits and veggies for your next delicious fall meal.
There are countless ways to enjoy this world, spend time with ourselves, and care for our mental health, even when life feels too busy and chaotic or expensive.

I hope one of these tips is helpful for you, even if it's only an inspiration for you to come up with a completely different way to practice self-care this Fall season! 
Leave a Comment Below:
Related Posts :
..