9

Feb, 22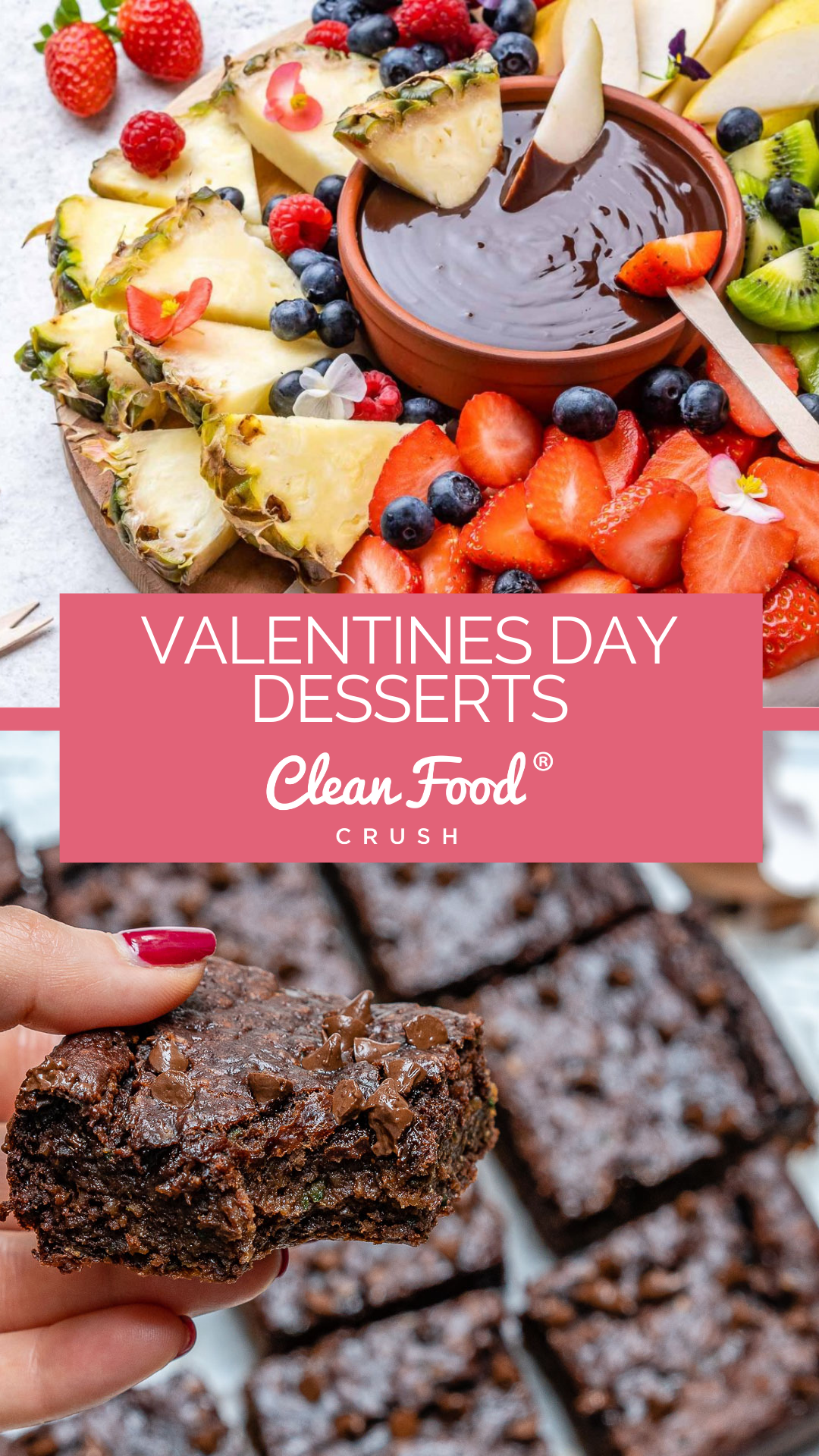 Healthy Alternatives for Valentine's Day Desserts
Happy Valentine's Day, CRUSHers!
This upcoming holiday can be so much fun, a chance to celebrate loved ones, and a reminder to practice self-love. It can also rival Halloween for being tough on a healthy lifestyle by surrounding us with sweets and treats.
Thankfully, you don't have to deny yourself delicious desserts completely! However you're celebrating (or not celebrating) this weekend, you can still enjoy an indulgence or two without abandoning your health journey.
Here are 25 of my favorite healthy dessert alternatives that are perfect for Valentine's day: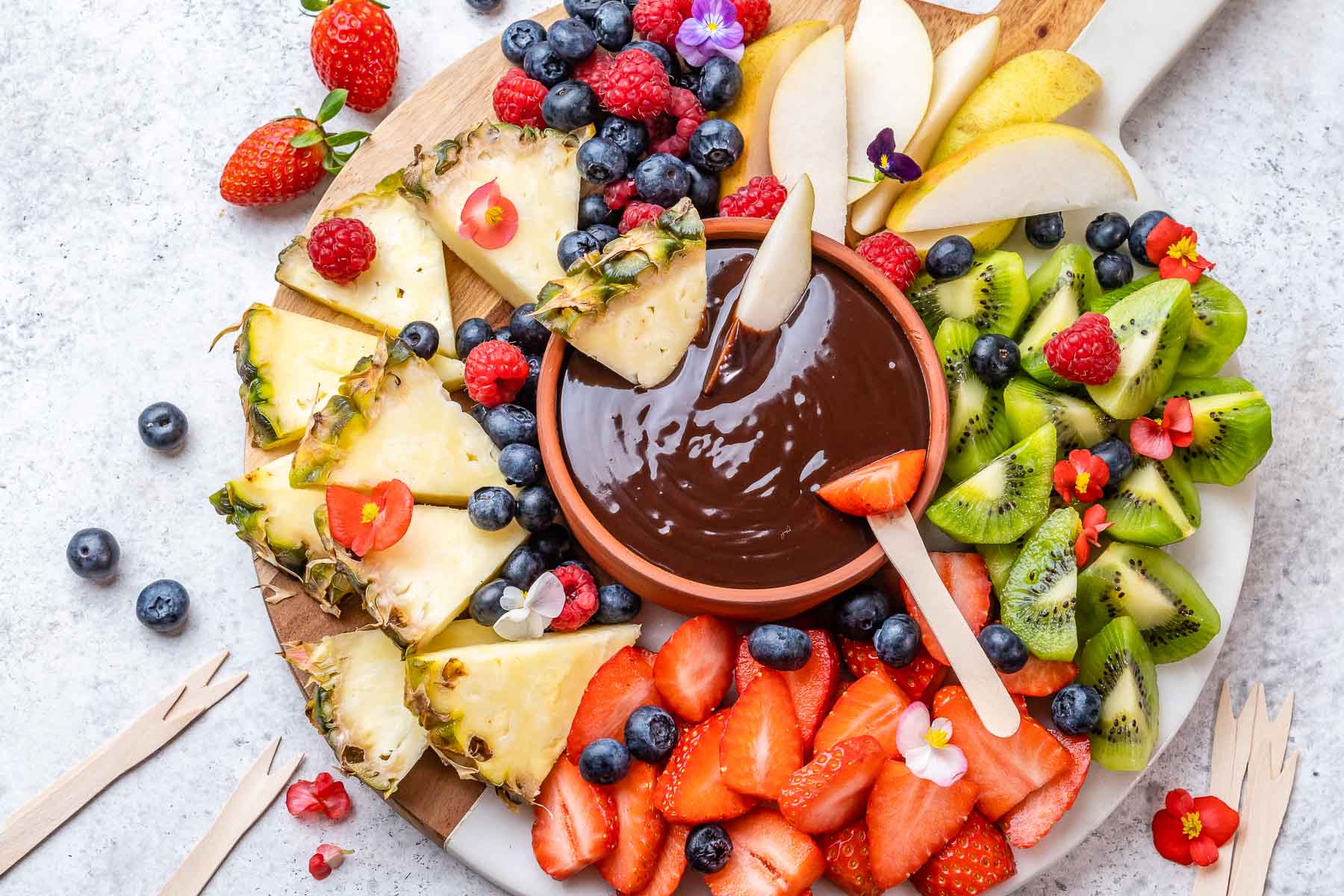 Four simple ingredients make for a decadent, healthy fondue that's perfect for dipping fruit with your sweetie! Despite the popular belief in its unhealthy nature, consuming a small amount of dark chocolate every day can actually be very beneficial to your overall health.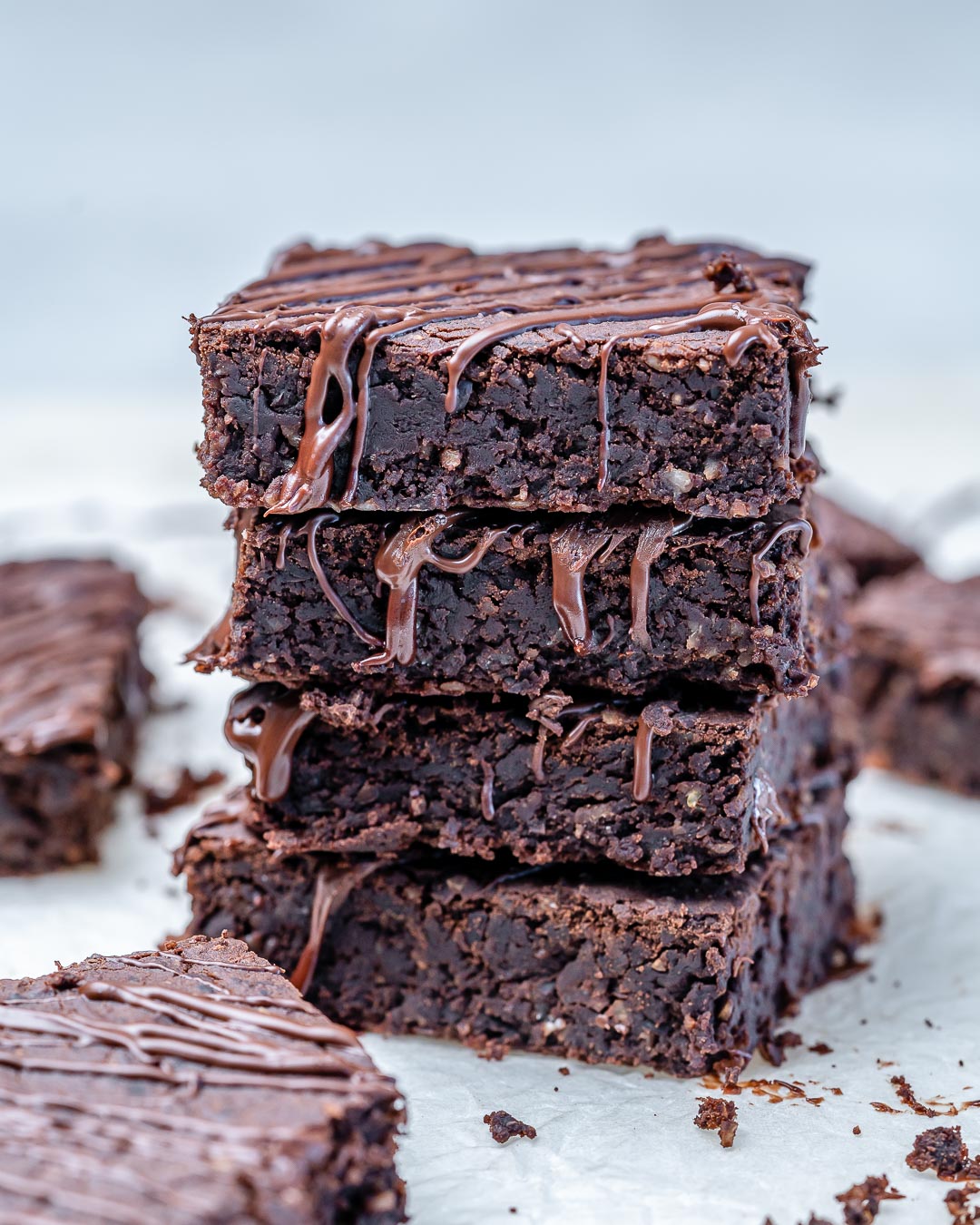 Who doesn't love a good brownie? This particular recipe uses cleaner ingredients, including black beans, oat flour (with steps on how to make your own!), and cacao powder, which is higher in protein, fiber, magnesium, and iron than its cousin cocoa.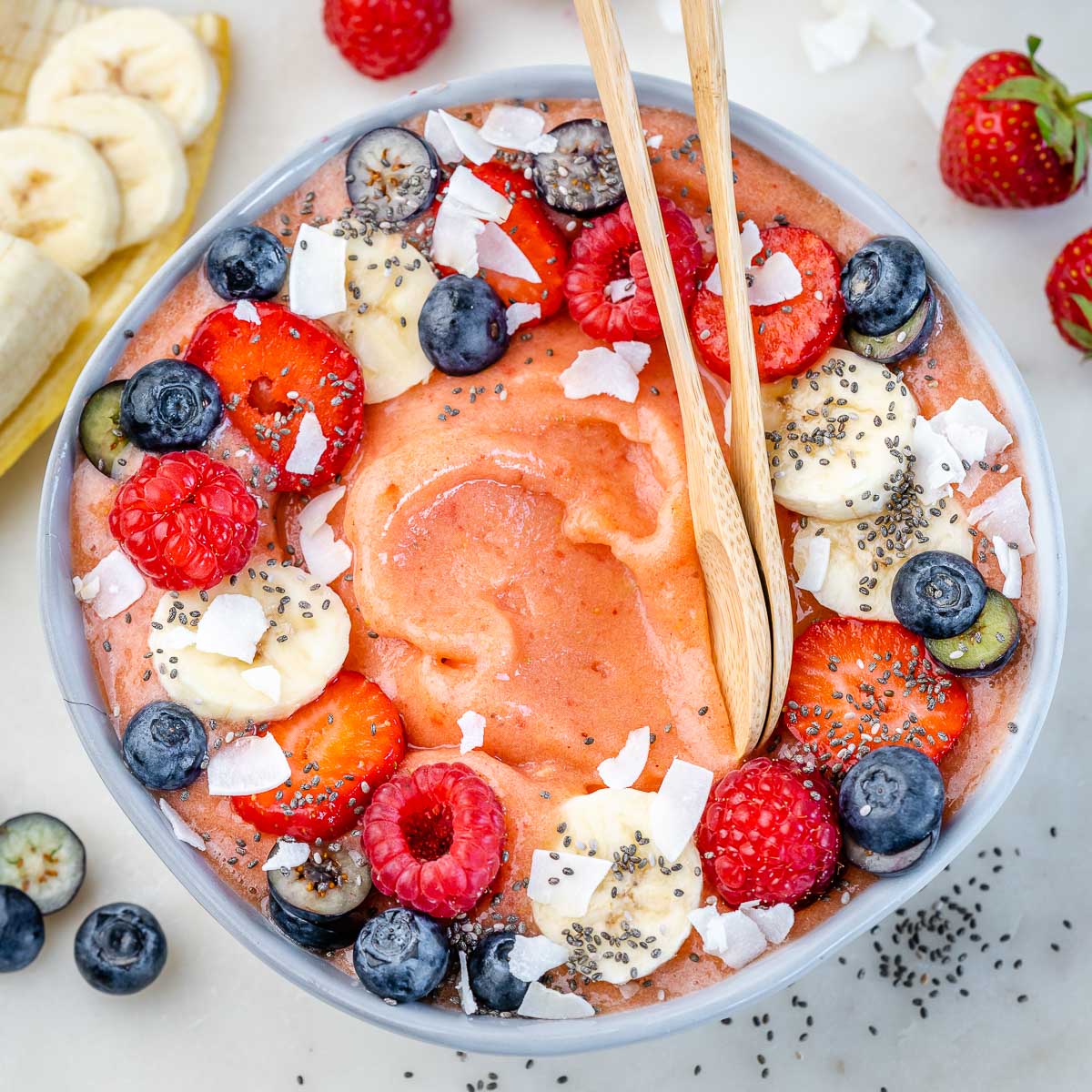 A super simple but fun snack, perfect for summertime OR a fun Valentine's Day date! Making your own smoothies at home lets you customize them with protein powder and your choice of fruits and veggies and gives you peace of mind about the ingredients you're consuming. An all-around win!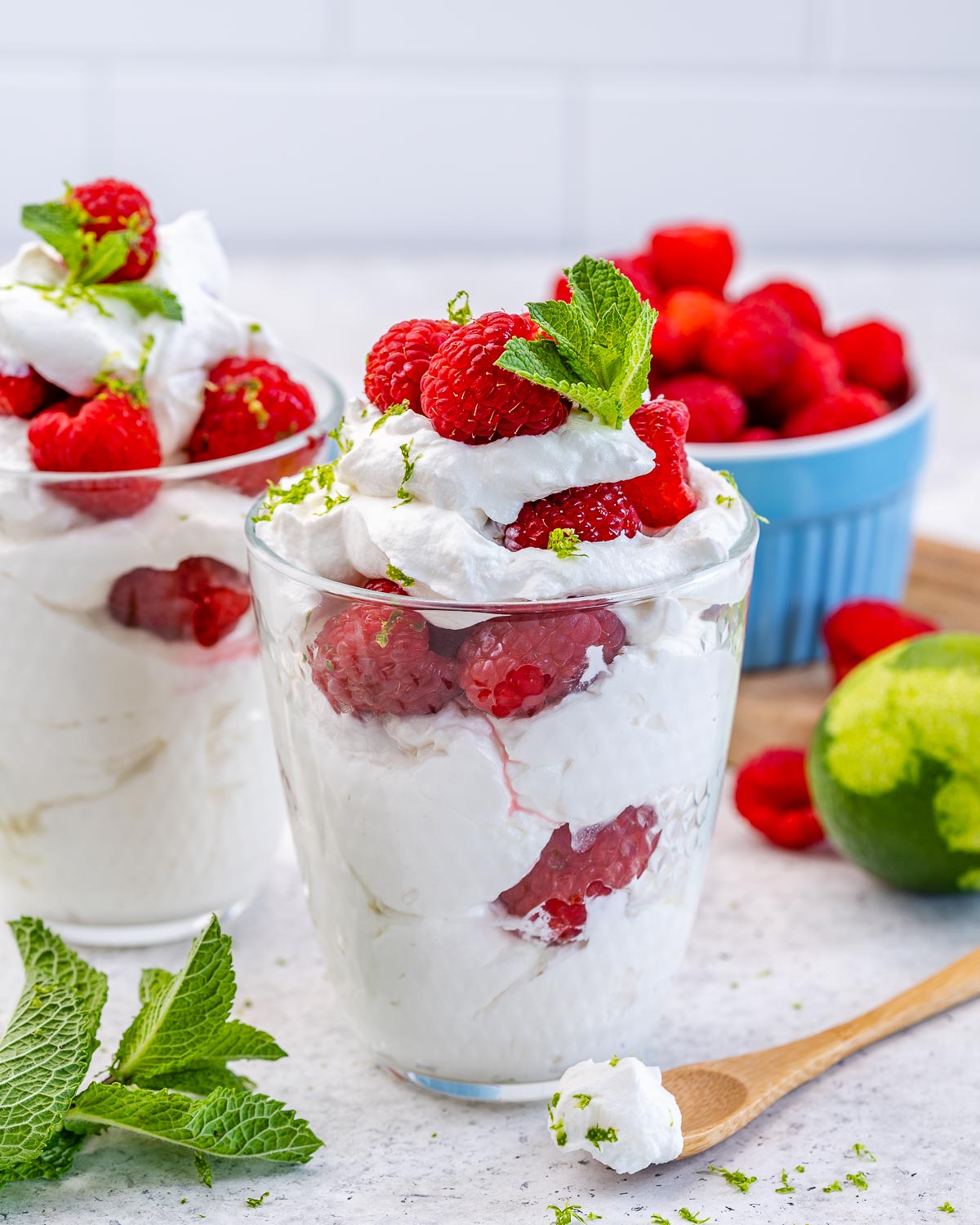 Have you ever made your own whipped coconut cream? If not, then you're in for a treat! It's fluffy, all-natural, and dairy-free, making it the perfect treat or dessert. Pair it with strawberries, blueberries, blackberries — really any fruit, nuts, or granola you want.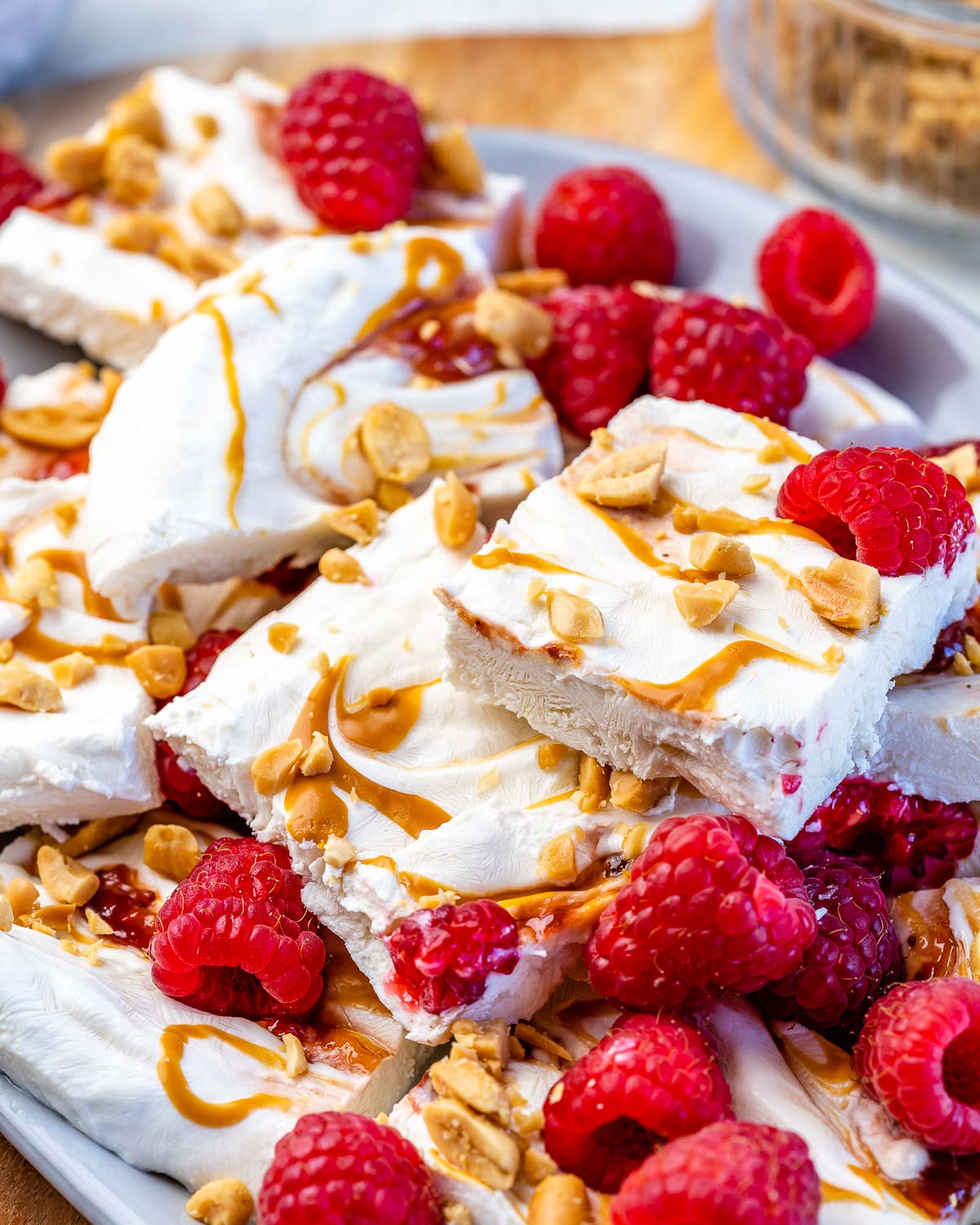 You may know the classic sandwich, but take a peek at this unique twist! For the sake of variety, these bars would be excellent using almond butter and sliced almonds instead of peanut butter.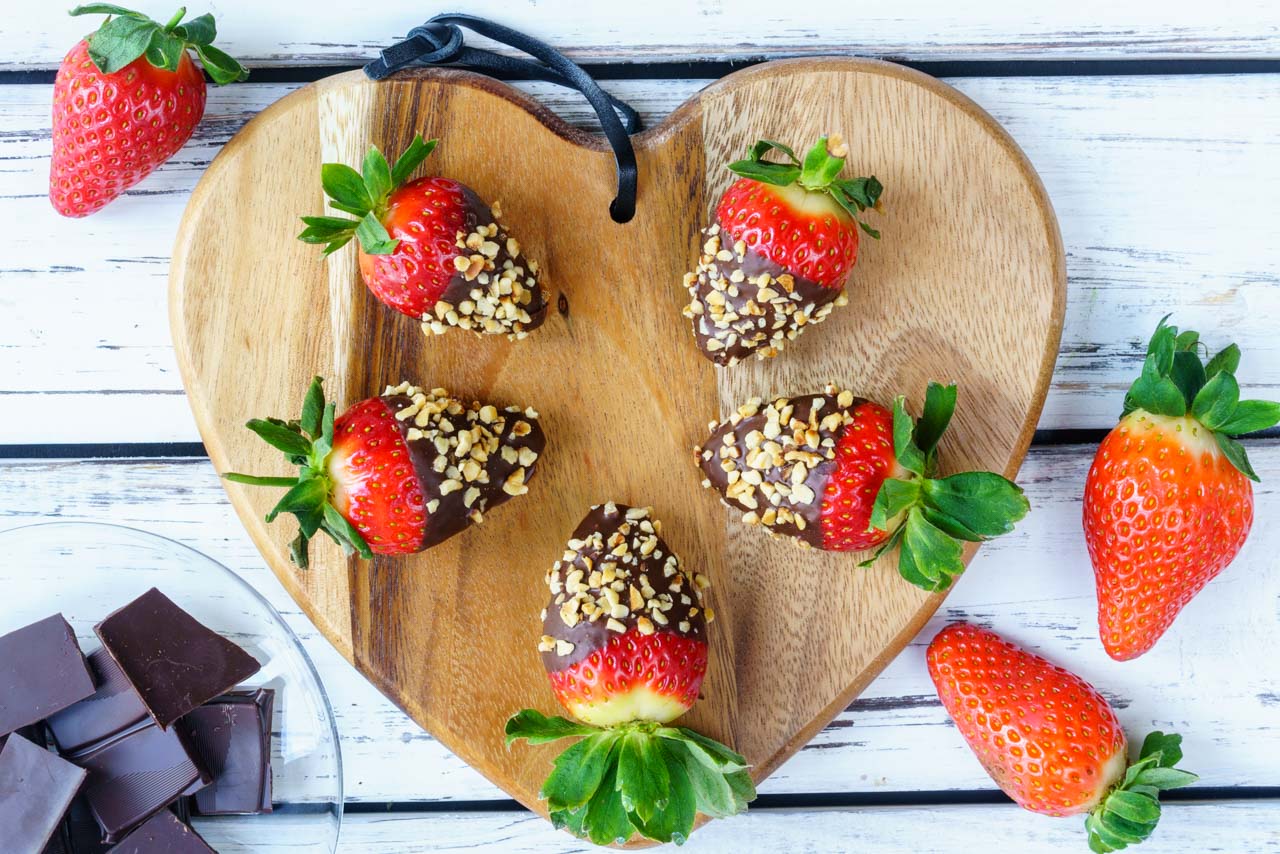 Chocolate-dipped strawberries are perhaps one of the most romantic snacks out there. Well, you can jazz these up by topping them off with some chopped nuts of your choice! This may be exactly what your romantic weekend needs.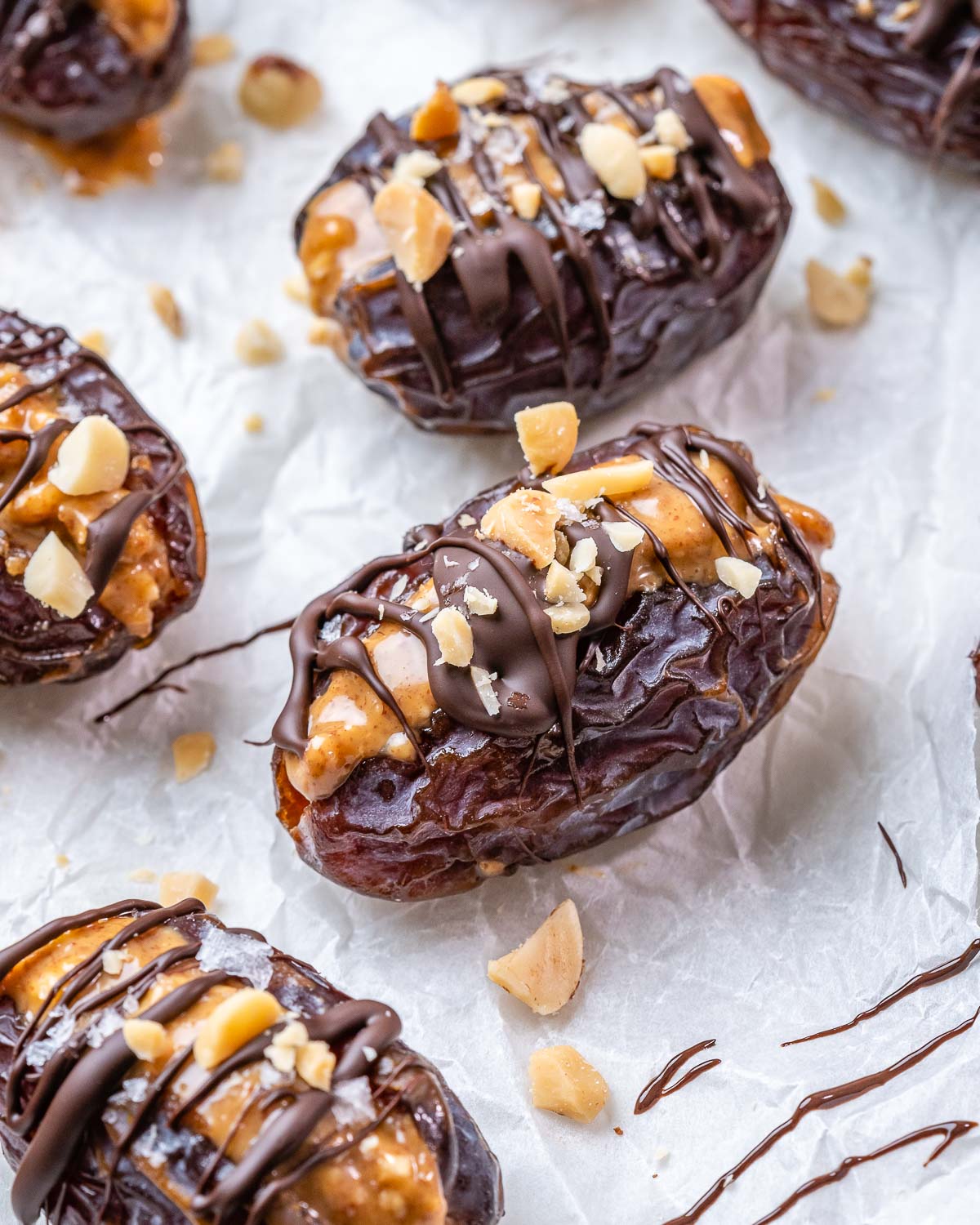 Chocolatey, chewy, peanut-buttery, and with just a touch of sea salt, these are a healthy alternative to the classic candy bar! Dates are high in several important nutrients, fibers, and antioxidants, making them a great base for this yummy treat.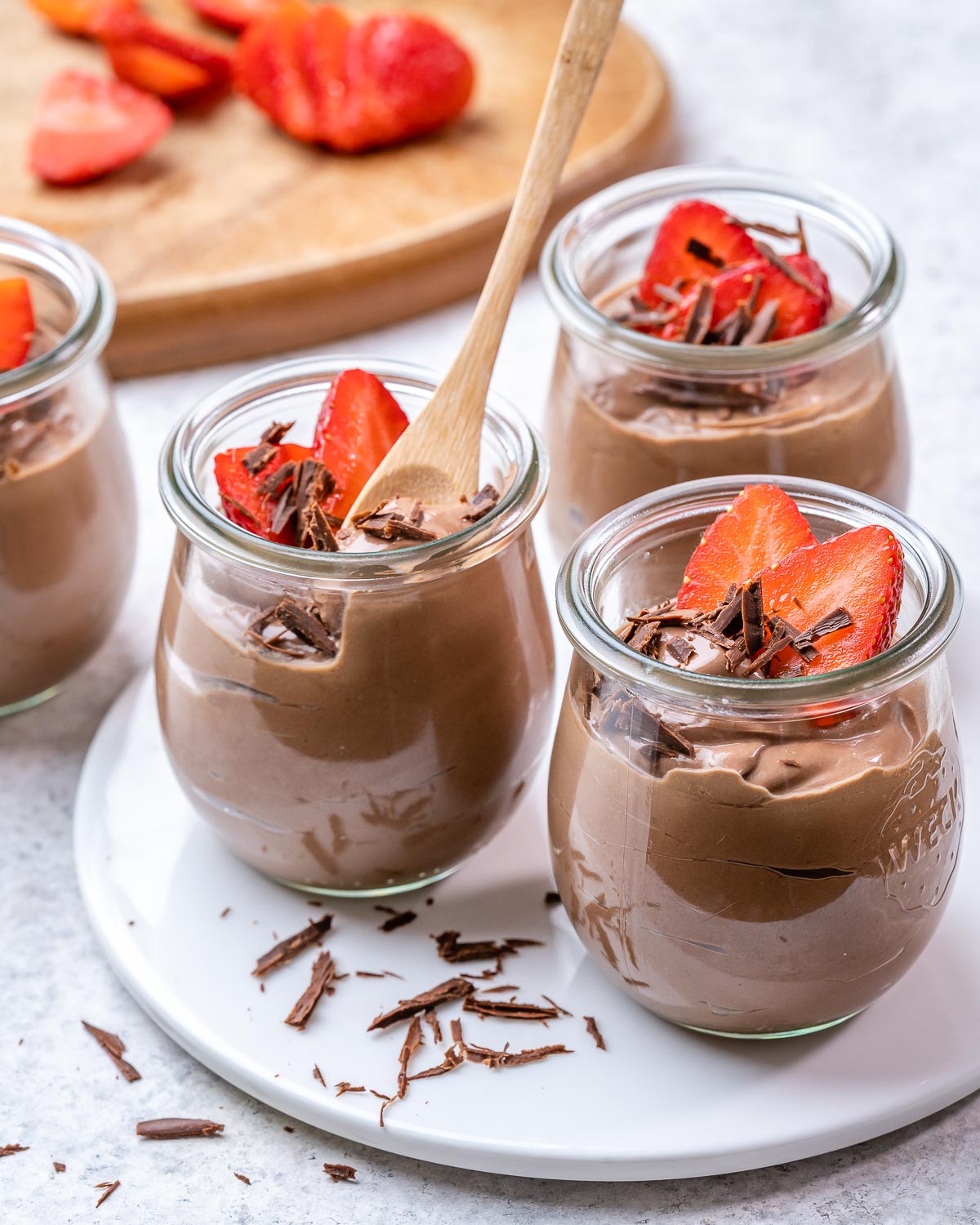 This chocolate mousse is perfect for a last-minute dessert idea (as long as you have time to refrigerate it!) and will satisfy those chocolate cravings. I love that this FULLY tastes like dessert, yet we get the nice protein boost from the Greek yogurt. Plus, it's another great way to enjoy healthy fruits like strawberries and raspberries. 

Peaches are a great fruit to snack on, especially when you're craving something sweet, and the additional honey, cinnamon, and maybe whipped coconut cream make this a delicious dessert. For an added health bonus, this fruit contains good-for-you antioxidants, including vitamin C, polyphenols, and carotenoids!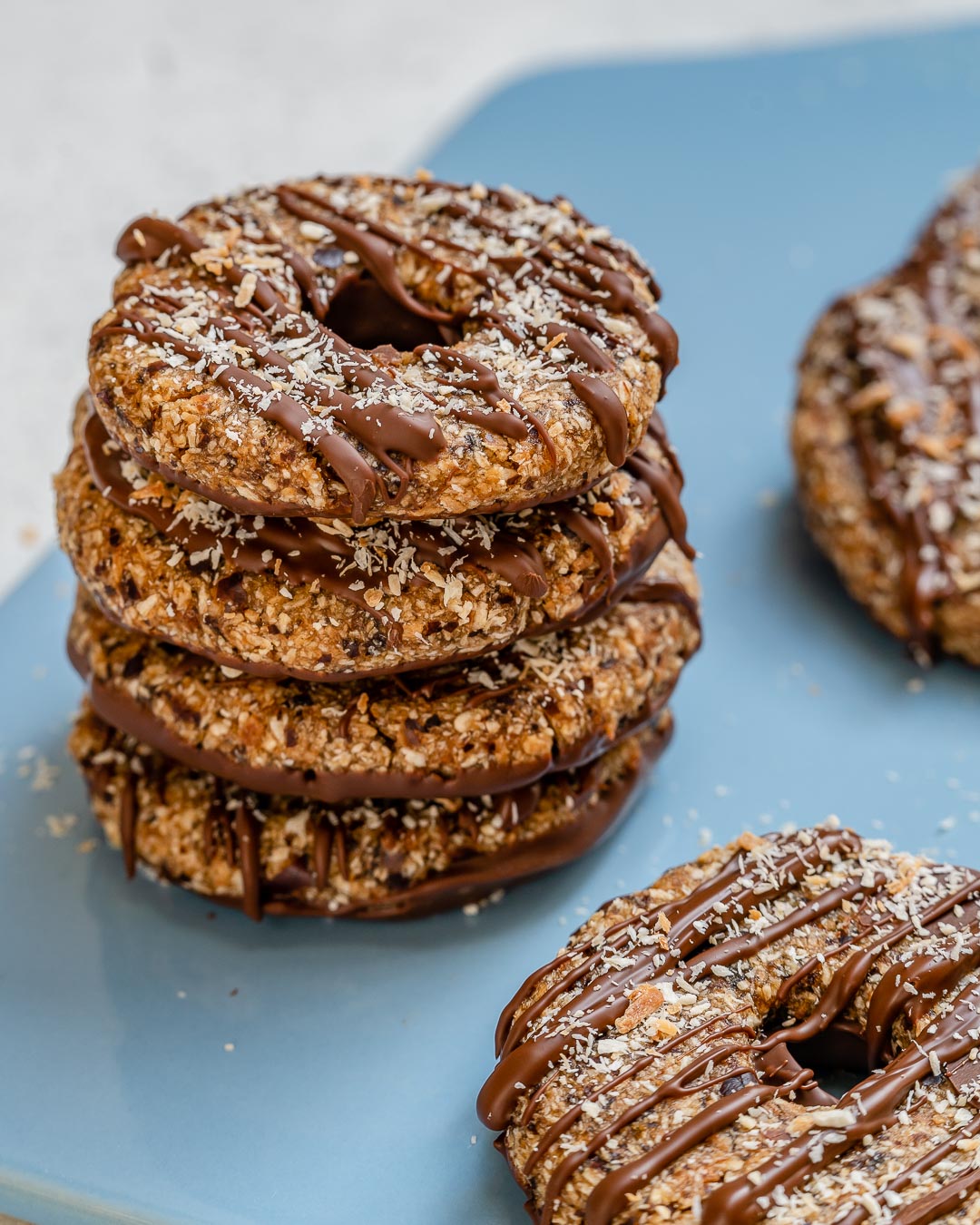 Unless you've been avoiding the supermarket lately, you know it's that time of year — when tables line the entryways and sidewalks of the grocery store and are laden with Girl Scout cookies. We're all suckers for them, but why not enjoy a guilt-free version you can bake yourself??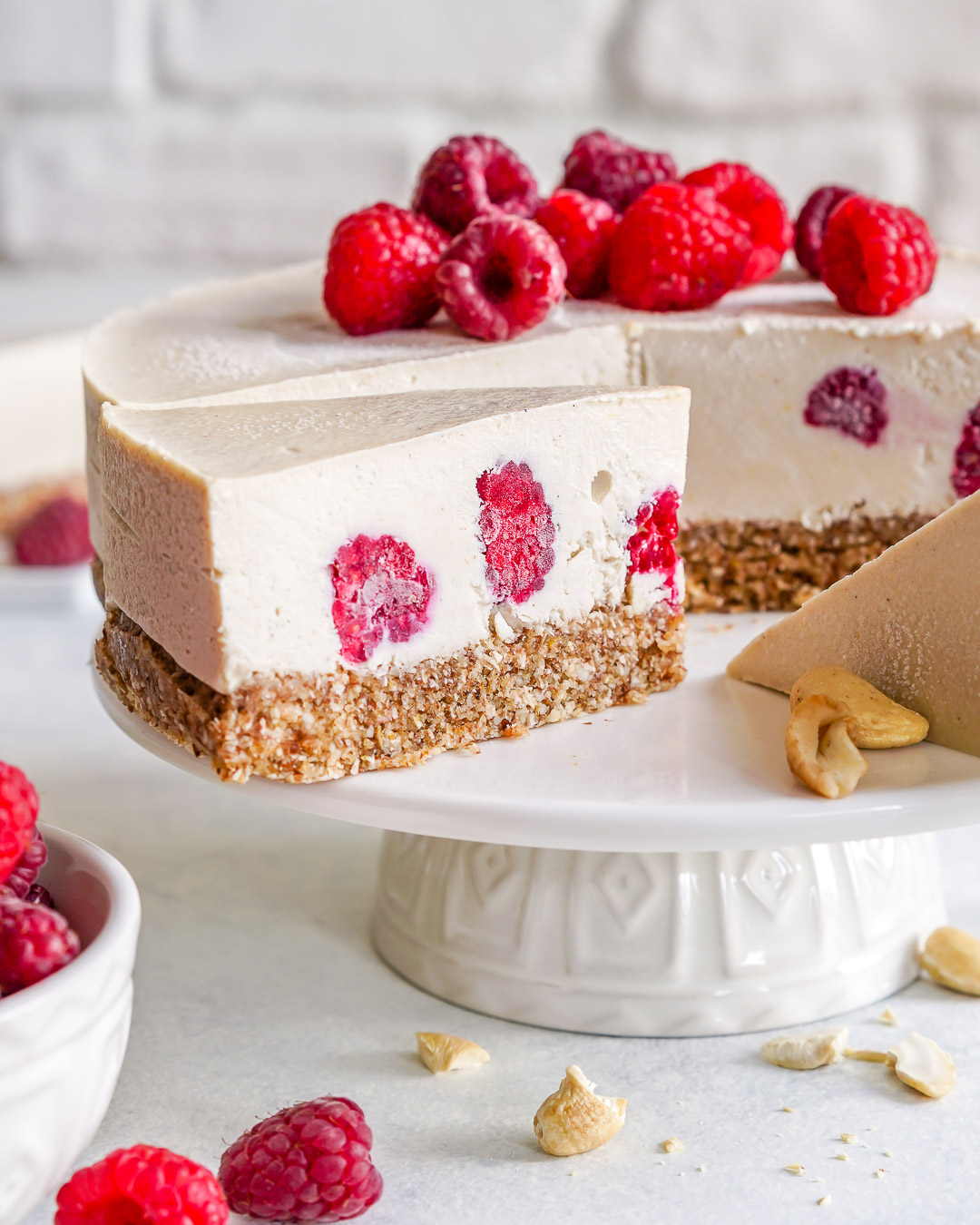 Cheesecake is a fun and generally easy recipe — it just requires a decent amount of time to set, so plan accordingly. This particular cheesecake is sweetened with dates, honey, and yogurt, making it a cleaner version of the classic dessert!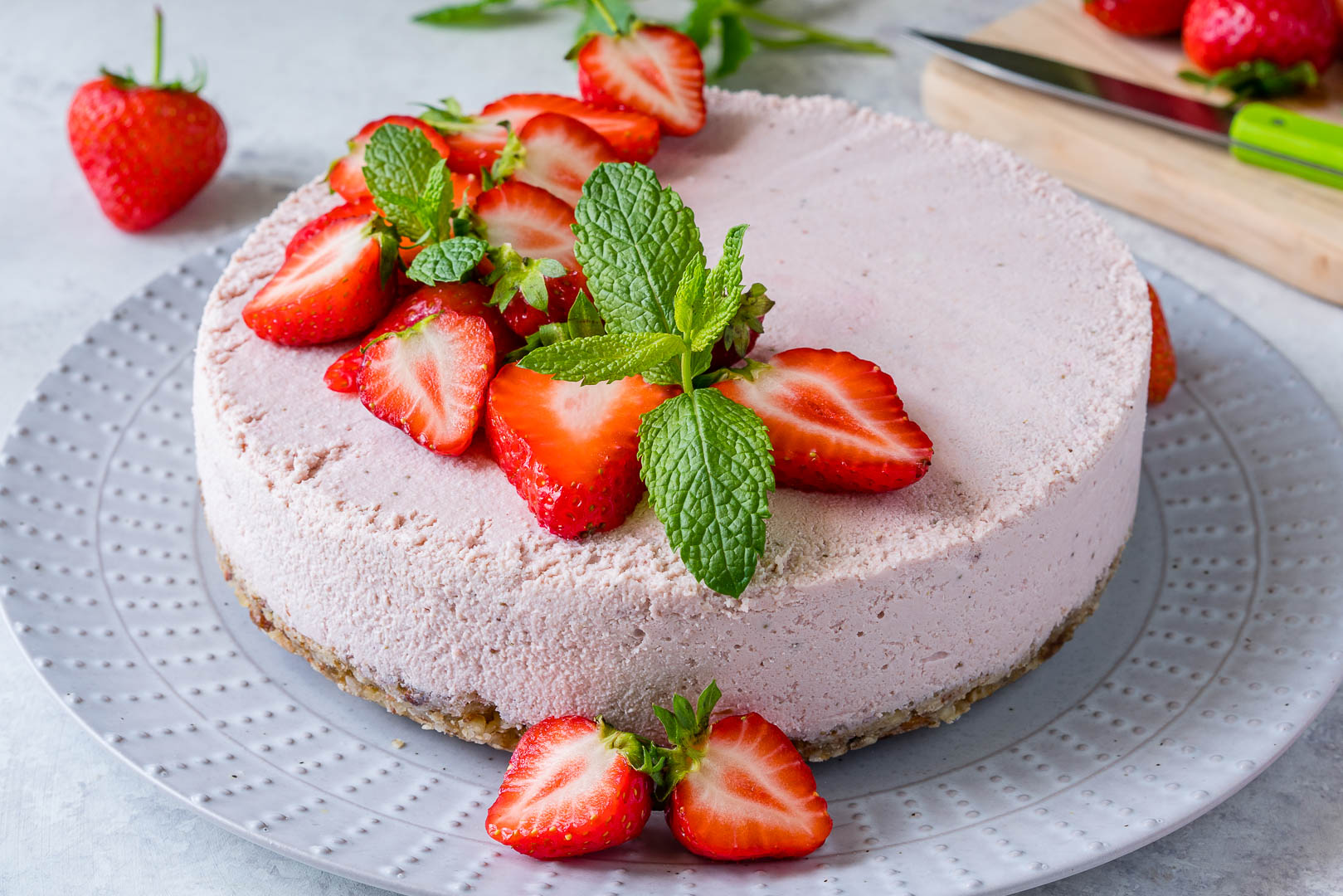 We've talked a lot about strawberries on this list, and here's why: they protect your heart, increase HDL (good) cholesterol, lower your blood pressure, and guard against cancer. They're high in vitamins, fiber, and antioxidants and are sodium-free, fat-free, cholesterol-free, and low-calorie. Basically, they're always a good option, and we particularly love them in this cheesecake!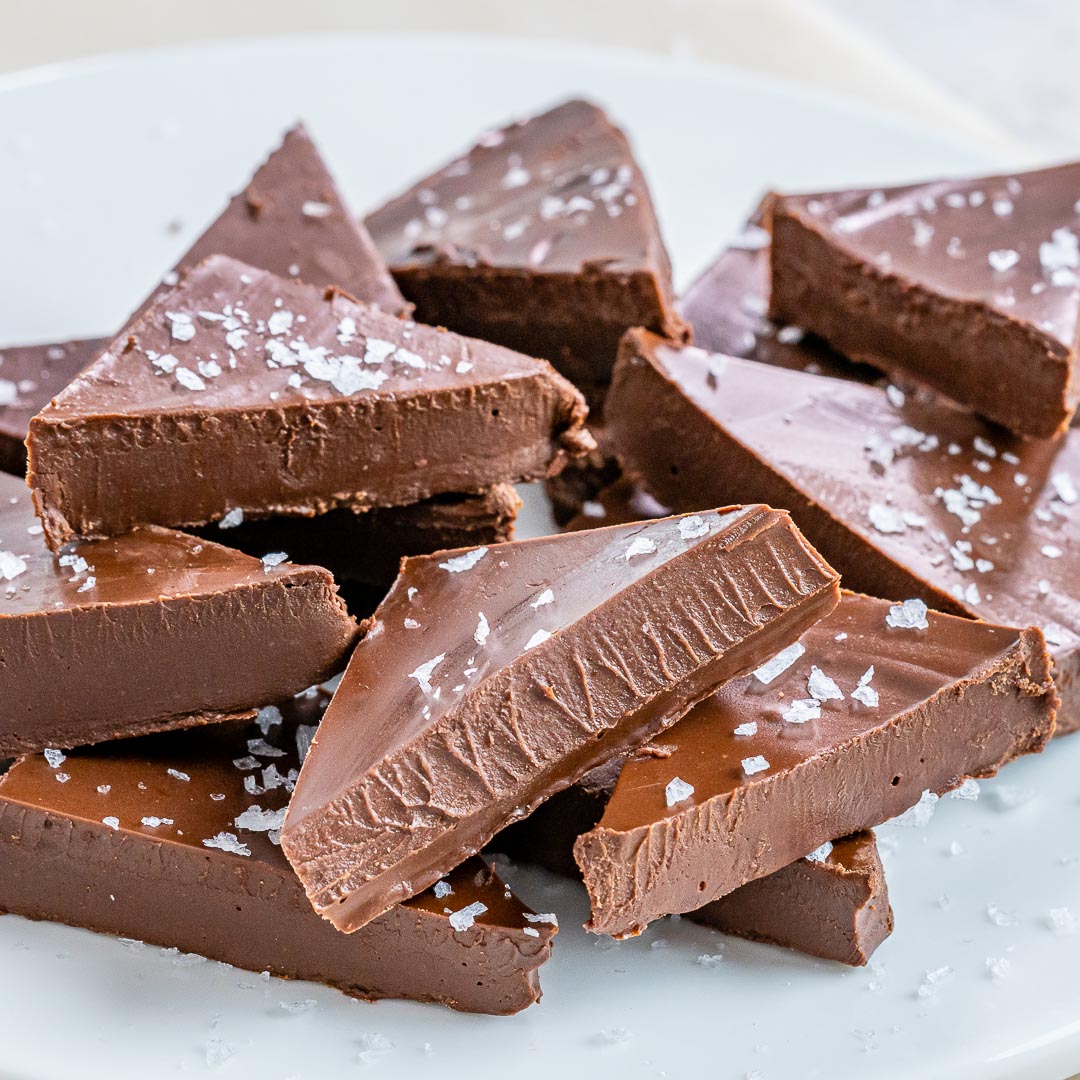 A super easy, quick recipe that's perfect for any Reese's fan out there. Not into peanut butter? Swap it out for your favorite nut butter and chocolate combo, and voila — a perfect sweet treat for any time of day!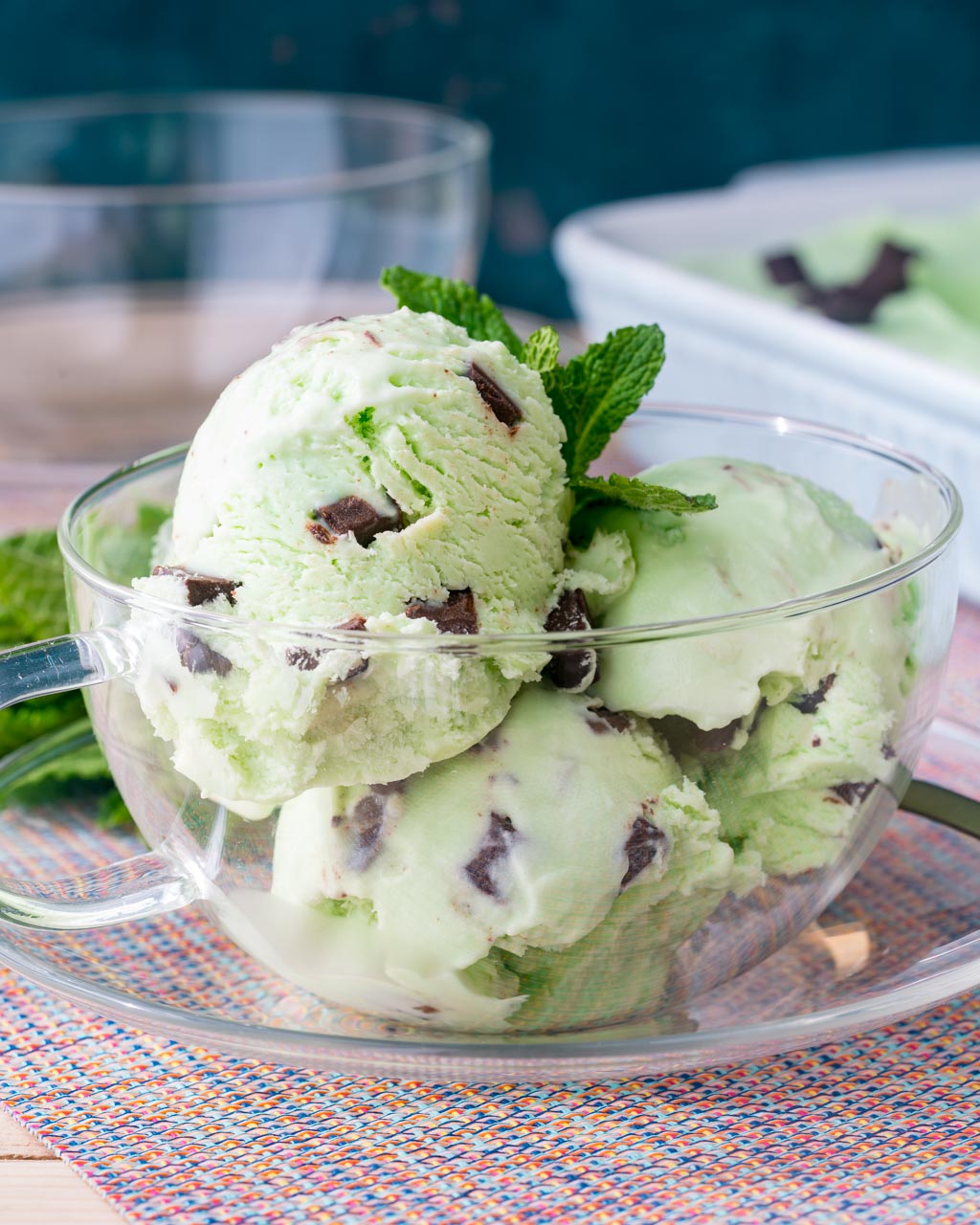 Who doesn't love ice cream? This is made from coconut cream and other natural flavors and can even be colored with spinach leaves! If you have some fresh mint leaves, you can also blend those into your ice cream!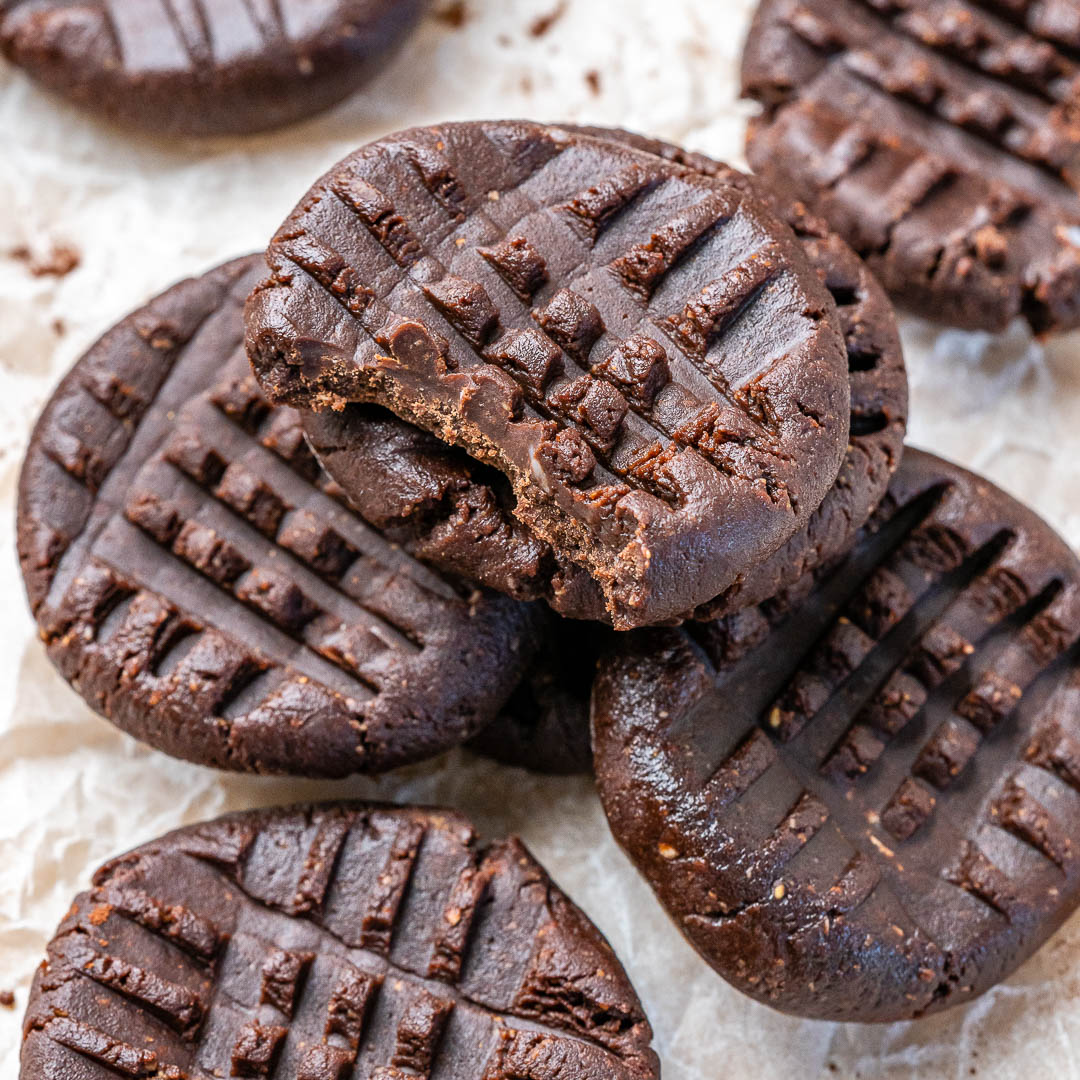 I'm big on no-bake recipes because time is already so precious, and I know how busy life gets. Kids, work, spouses, and pets all take up time, so often, the last thing we want to spend time on is cooking or baking. Enter an assortment of no-bake recipes that'll keep your family and friends satisfied and give you peace of mind. A win-win!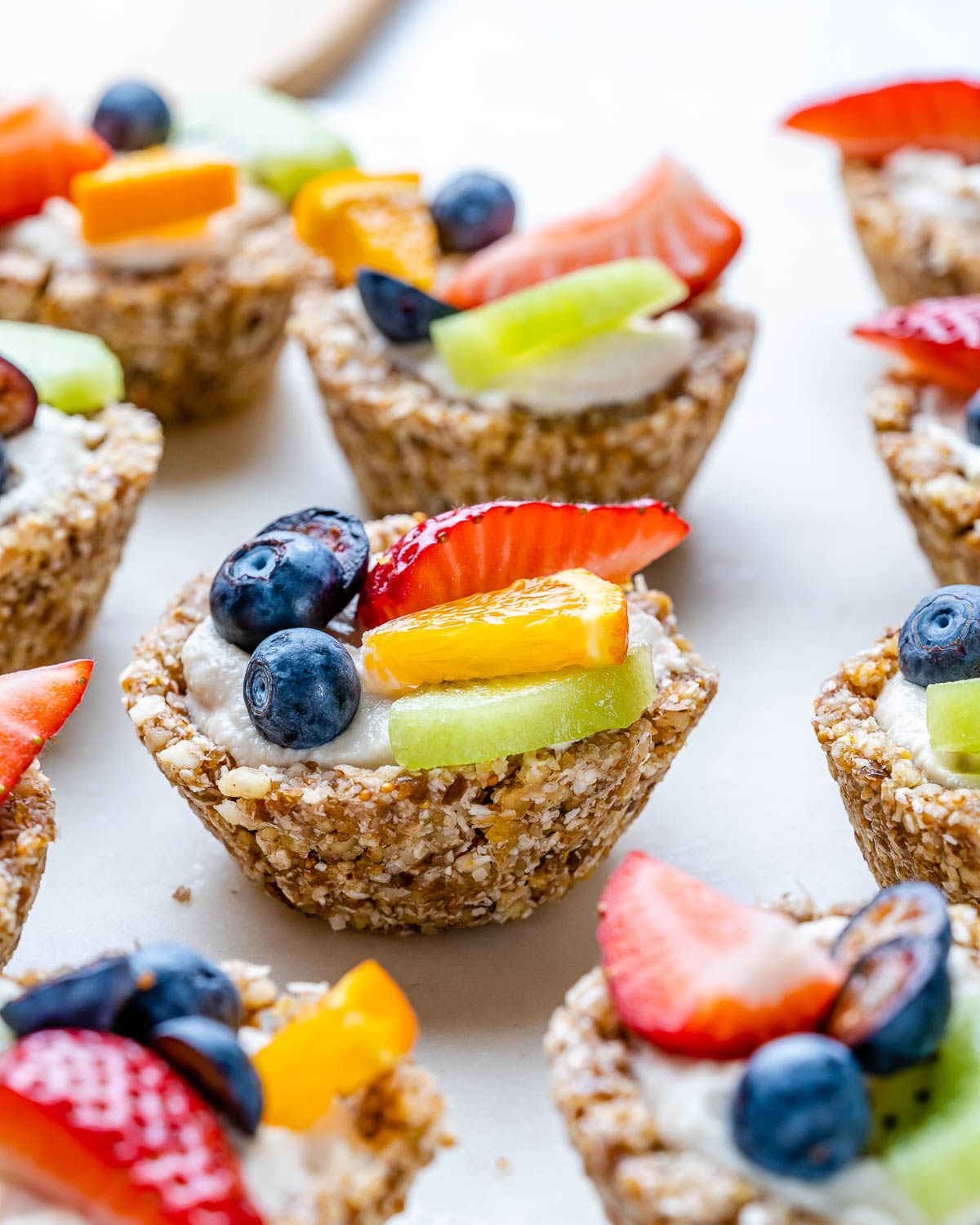 These tarts are made with soaked cashews, which help create a very indulgent, creamy filling, while the nutty crust is perfectly crunchy and full of flavor. The addition of fresh fruit and fresh lemon zest brightens everything up and pulls it all together!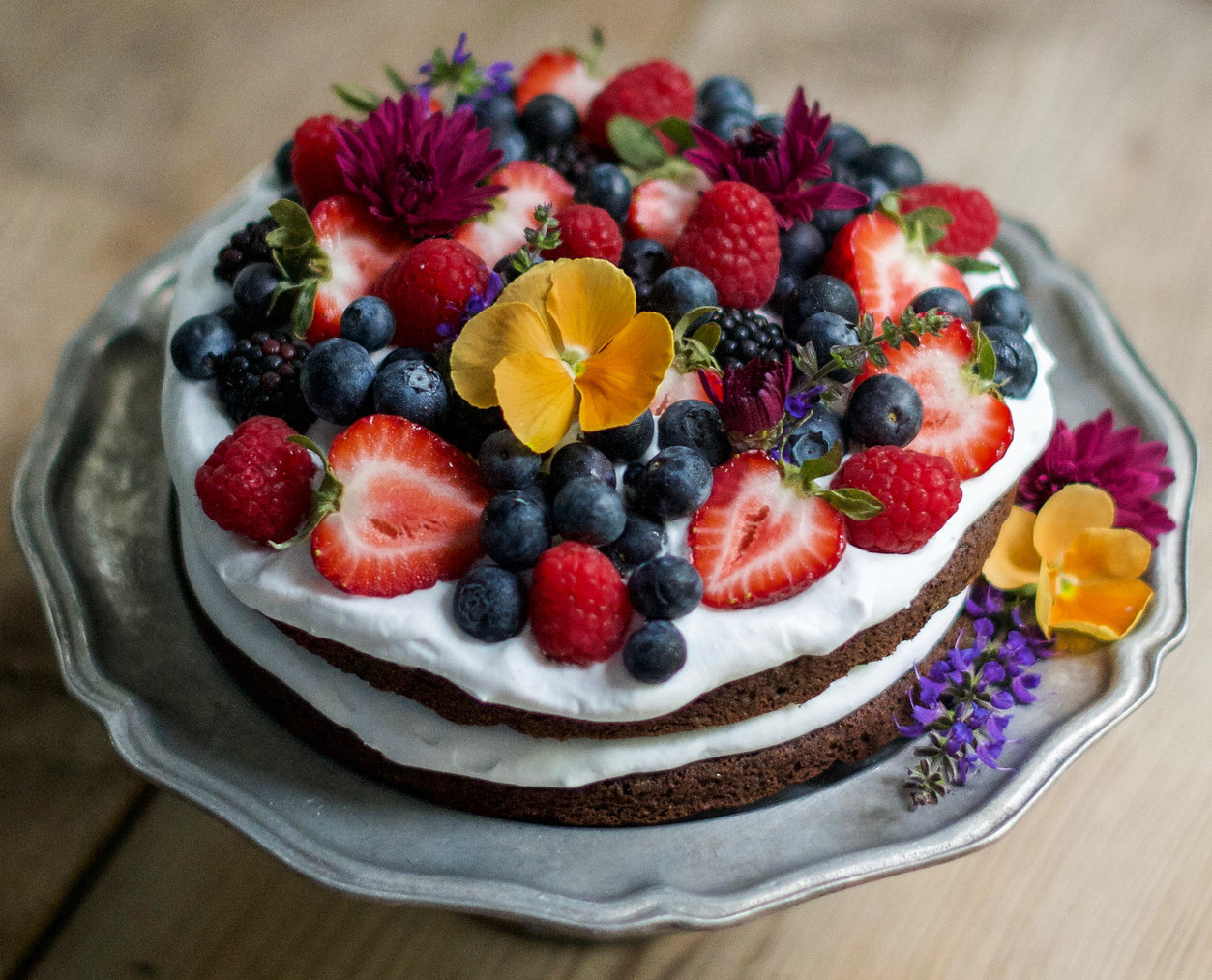 Coconut also makes a lot of appearances on this list because it's a great alternative to many less clean ingredients and is highly nutritious. Coconuts contain protein, several vital minerals, vitamins, iron, and antioxidants, all of which help keep your body balanced!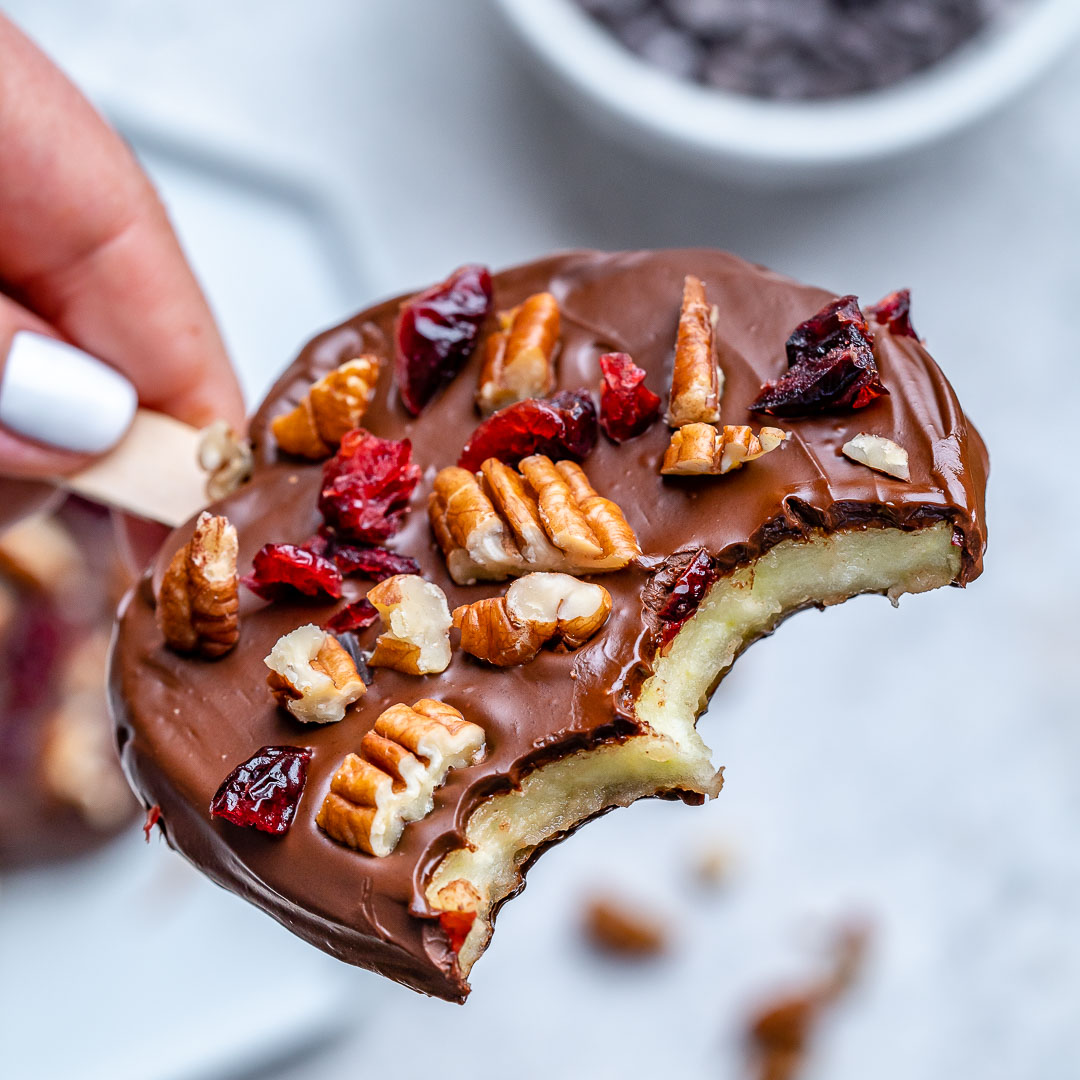 These pops are a great Valentine's day treat to give your kids in lieu of unhealthy, packaged candies. I mean, doesn't a crisp apple almost always hit the spot?! Add a little sweetness to your favorite tarty treat with some added chocolate, cranberries, and nuts in this fun, portable snack!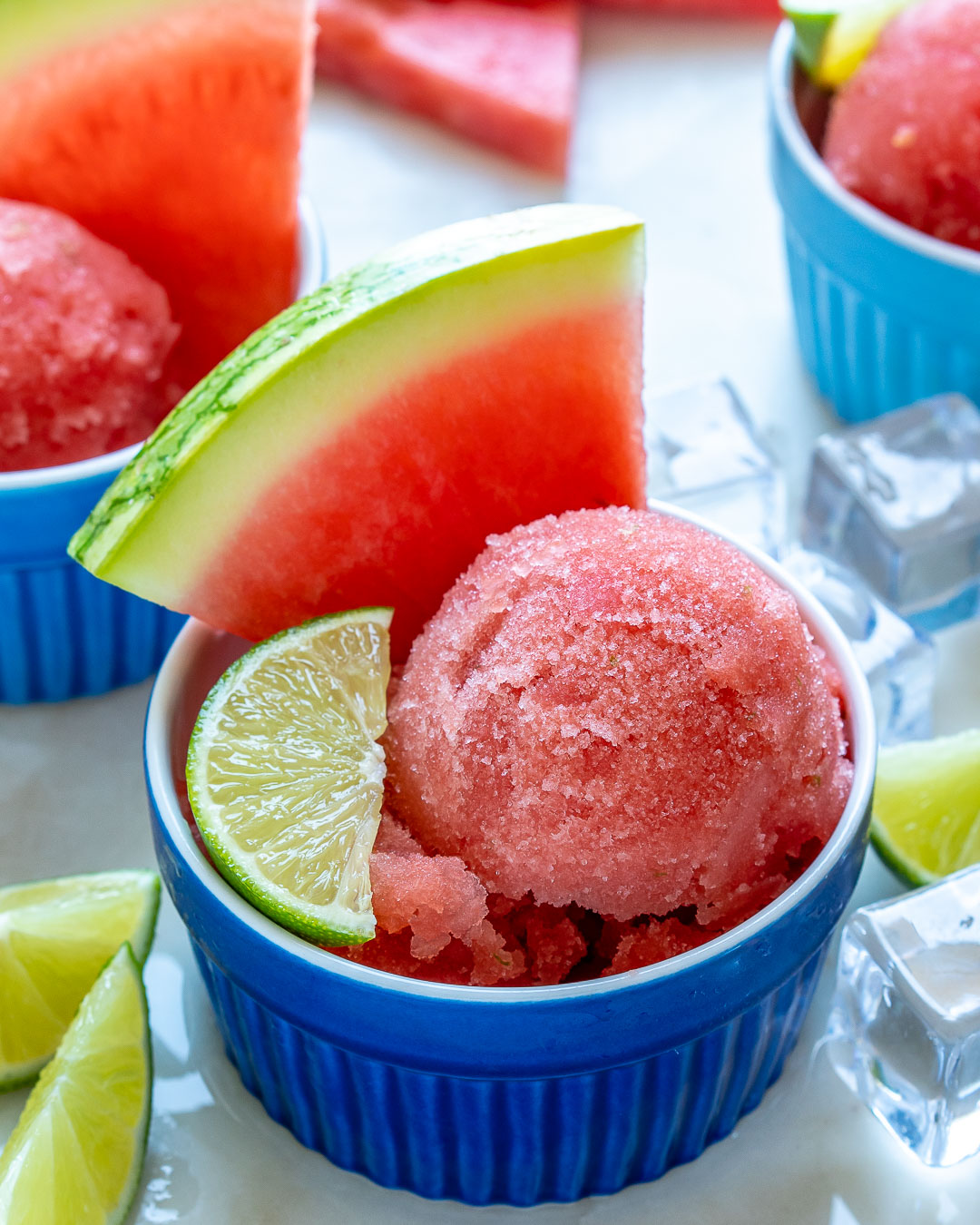 Watermelons are a wonderful snack that you can munch on all day long! This fruit is made up of over 90% water so it's extremely hydrating and is also a surprisingly nutrient-dense food. Freeze some of this fruit, add lemon juice and honey, and blend together for a refreshingly cool treat!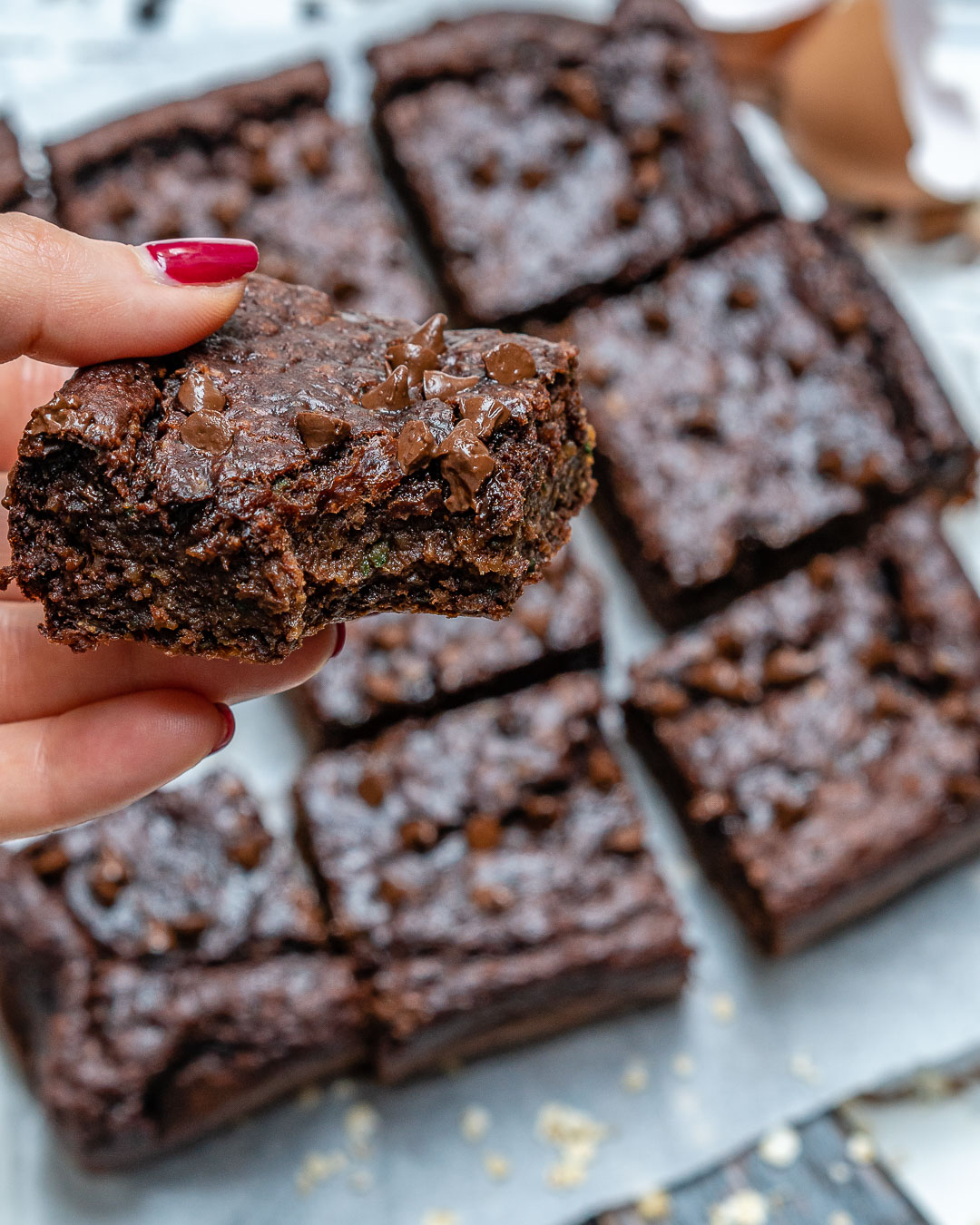 I think chocolate gets a bad rep as an "unhealthy" food. Did you know dark chocolate is full of antioxidants and can help improve your blood flow? Not to mention it can reduce the risk of heart disease, too. So you can enjoy a yummy chocolate dessert like these brownies without any unnecessary guilt!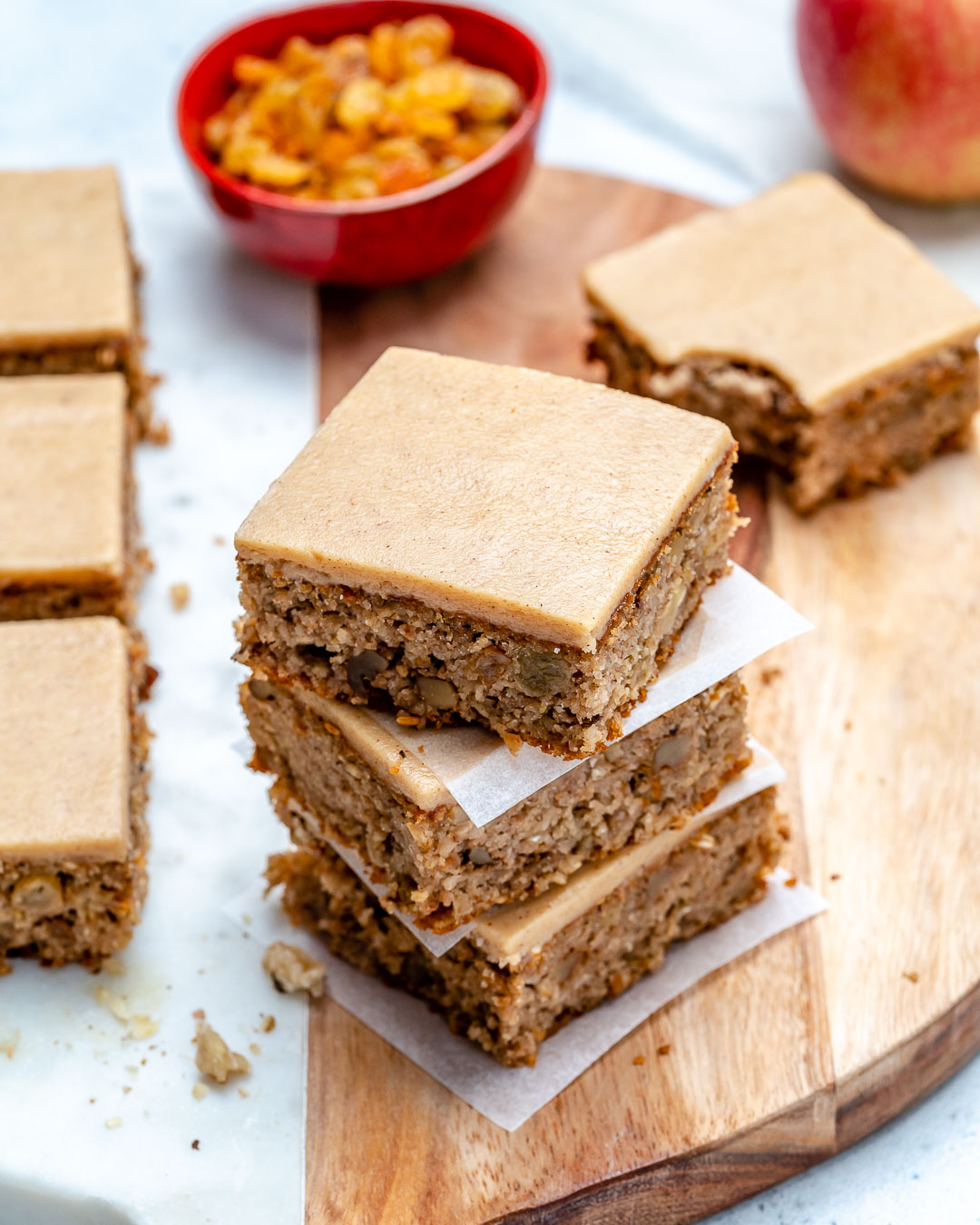 A cleaner take on a classic dessert! These peanut butter apple pie bars will have your house smelling amazing while they cook. Plus, you can customize this recipe by creating your own applesauce AND coconut butter!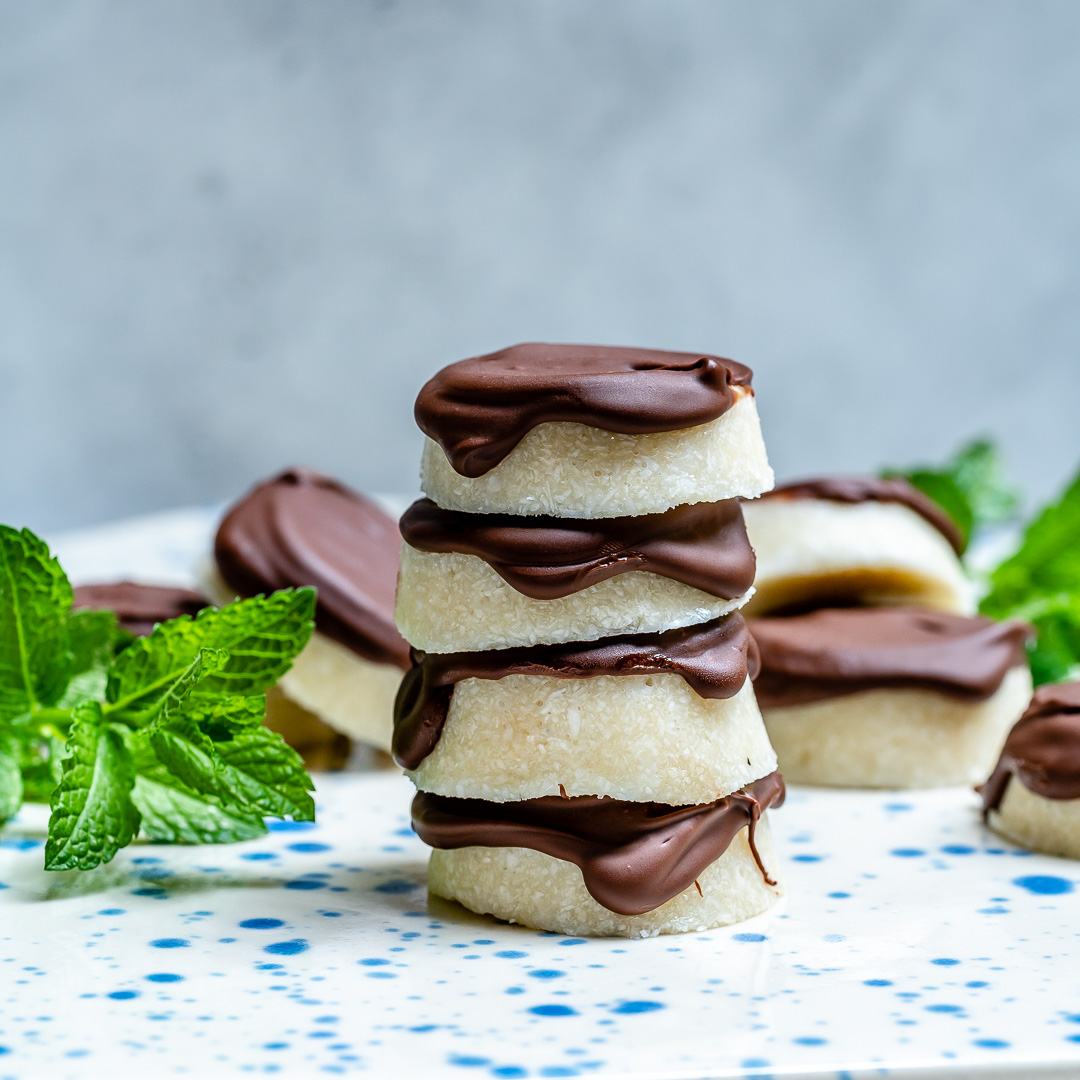 These homemade peppermint patties are mostly a coconut base, with a bit of a coconut flavor, peppermint flavor, and chocolate on top. If you like York Peppermint Patties, these are a great alternative that will make for a tasty treat at your next gathering or date night!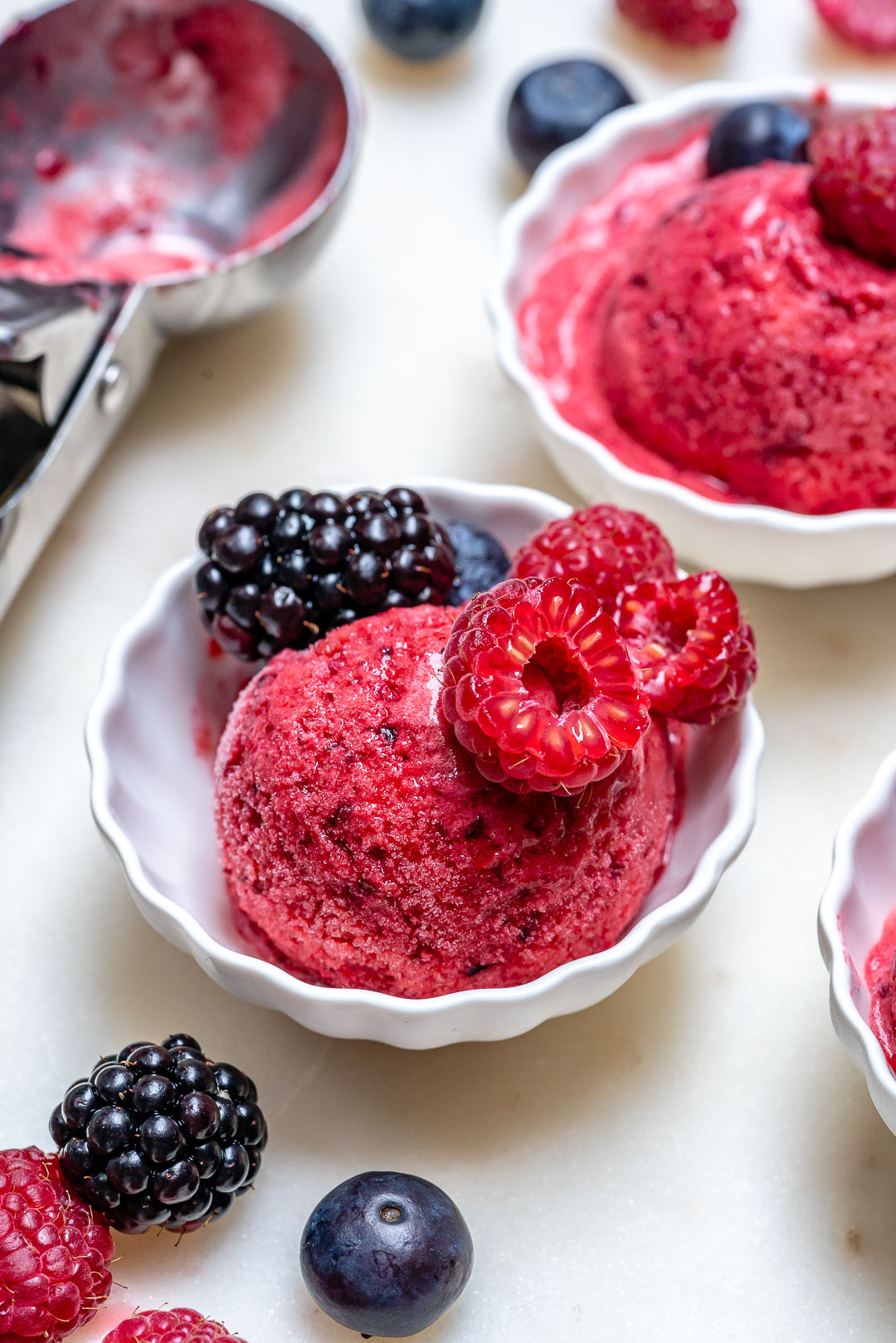 We've talked a lot about berries in these recipes because they're a great way to add color, sweetness, and healthy calories to your dessert! Blueberries are full of antioxidants and can help lower blood pressure; raspberries have a ton of vitamin C in them, and blackberries are very high in fiber. Combining these berries together in a yummy sorbet is a healthy alternative to regular snow cones.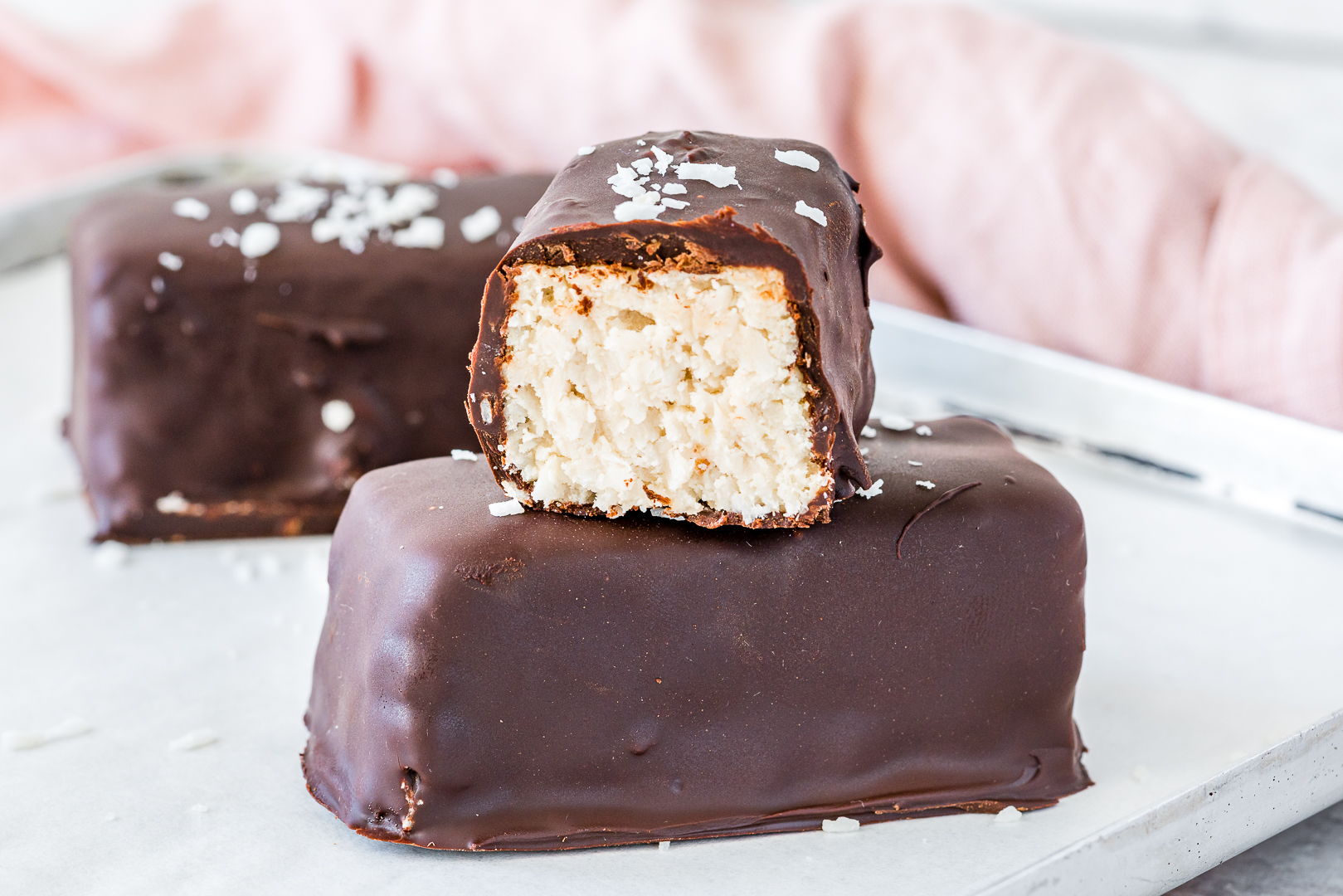 Bounty Bars (or Mounds bars as they're known in America) are basically just chocolate-covered coconut bars. This particular recipe uses coconut milk and oil for the base, raw honey to add sweetness, and dark chocolate to make this a cleaner version of a classic sweet!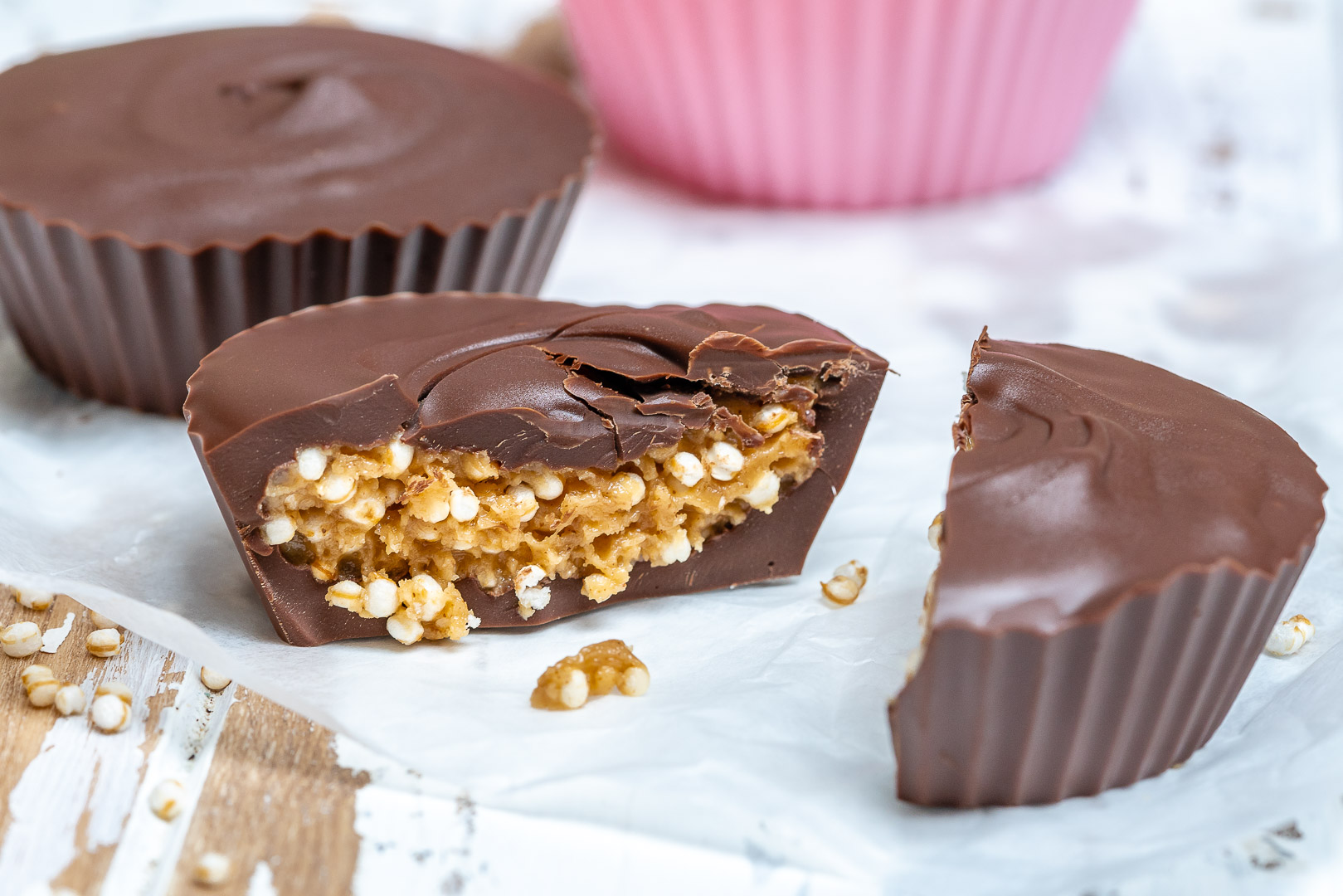 Ever heard of quinoa puffs? If you make this recipe, you're sure to fall in love with them! This recipe is so fun and perfect for making with your kids or spouse on a quiet night in, especially if you're chocolate/PB fans.
There you have it!
25 delicious, simple, decadent, and healthy recipes you can choose from to replace any harmful desserts that line the walls of grocery stores this time of year.
I hope you find a few treats in this list that you love and can prepare for whatever Valentine's plans you have! And if you're planning a romantic date night with your significant other, consider perusing this list of date night recipes.
So, how do you celebrate this season?
If you're making any Clean Food Crush recipes, let me know which ones in the comments. 👇👇👇👇
Whatever your plans, I hope you all MAKE this a fantastic weekend, CRUSHers!
Leave a Comment Below:
Related Posts :
..