21

Sep, 23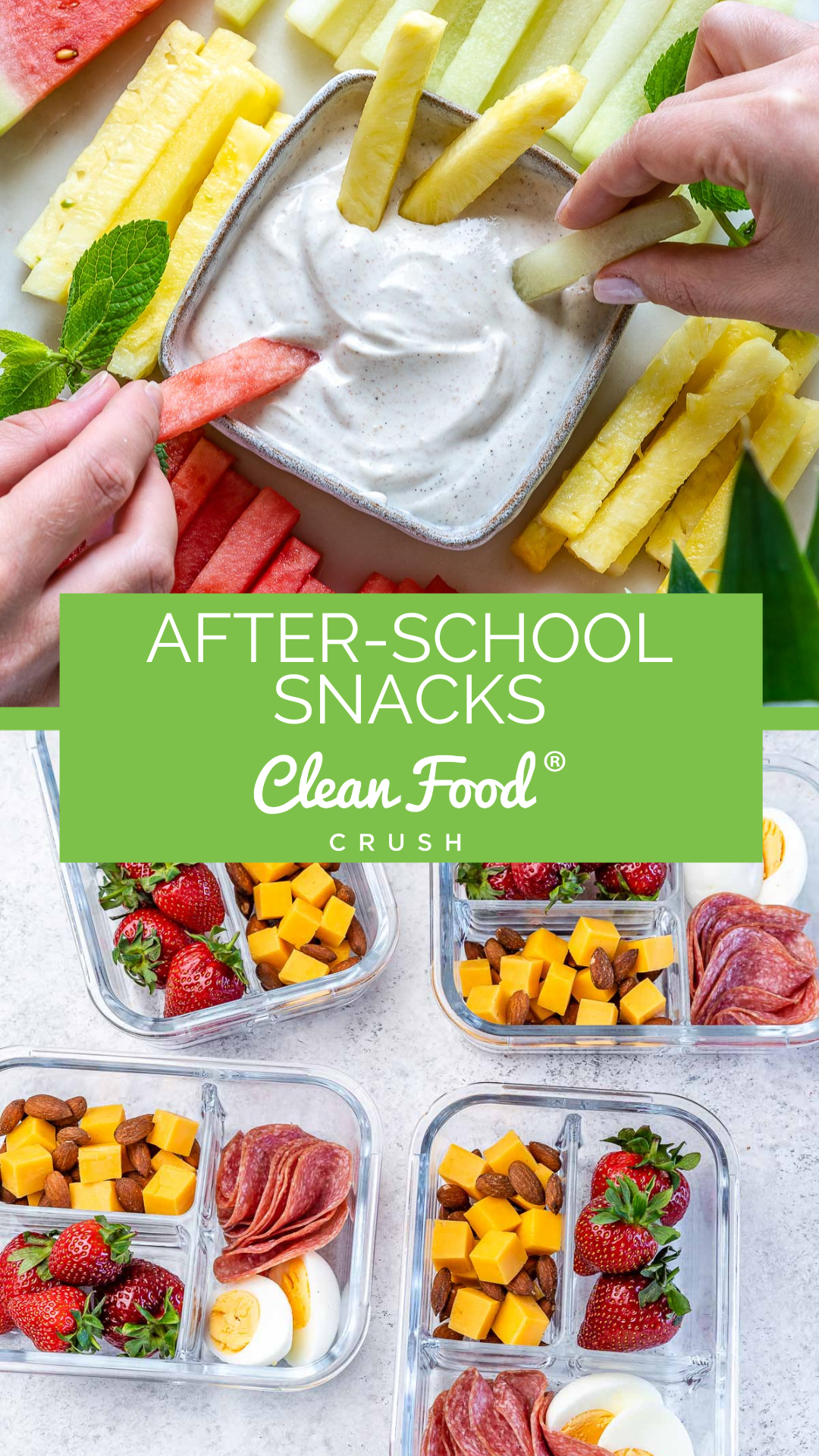 Satisfying After-School Snacks
Let's face it….we all love snacks!
Healthy snacks are a BIG part of our programs, and why so many people find success.

Snacking is an important way to stay satisfied, energetic, nourished, and to keep our blood sugar balanced throughout the day.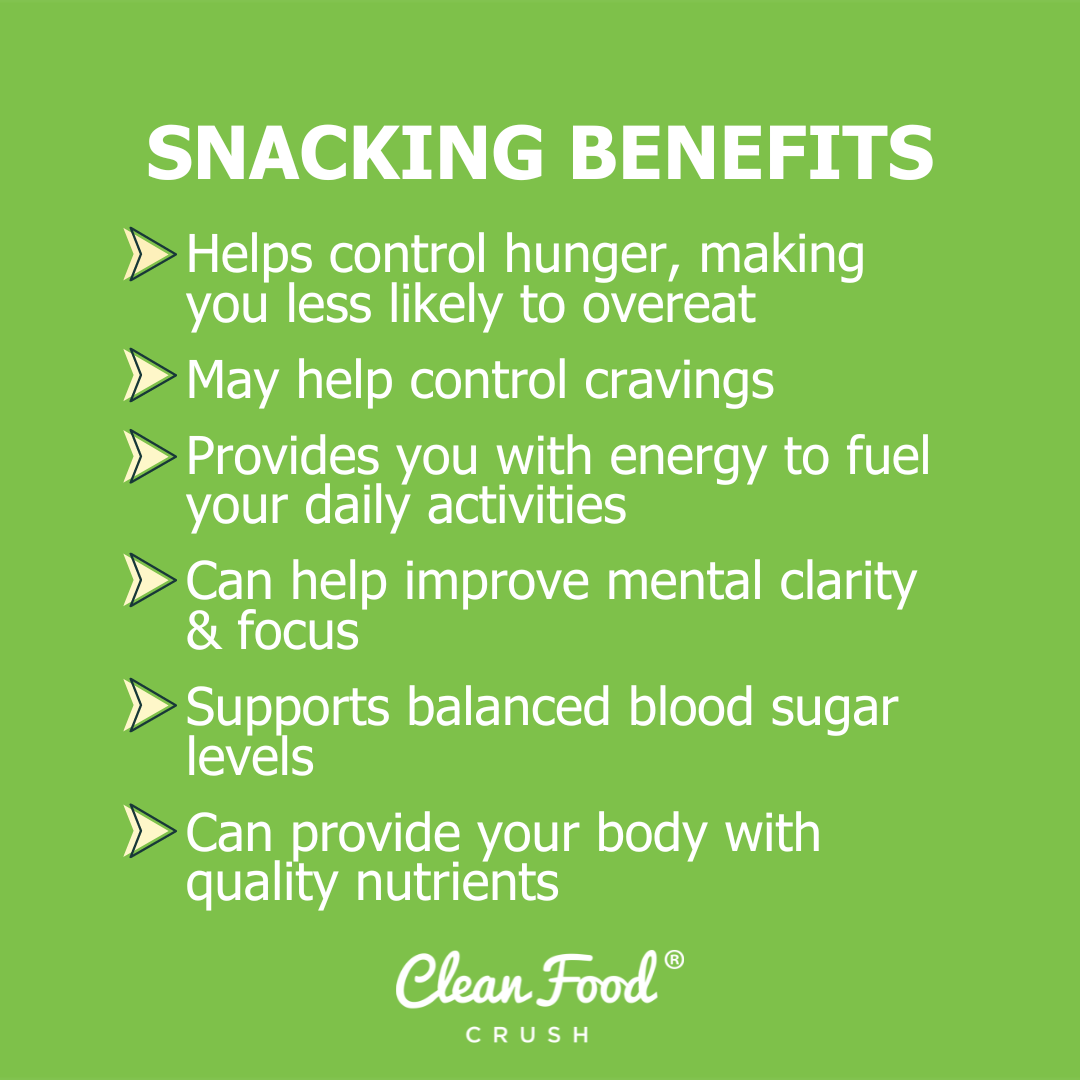 It can come with many health benefits, such as helping you
control cravings
and hunger to keep you from overindulging,
providing energy
, and improving mental clarity, just to name a few. (For more snacking benefits and tips on how to snack
mindfully
,
check out this post.
)
However, snacking can also often be the downfall for many of us.
It's easy to settle for processed chips or fatty packaged foods as a snack, especially after a long day at work or school.
Kids who are exhausted from sports and learning all day might come home and grab the first thing available to them, regardless of the nutritional value.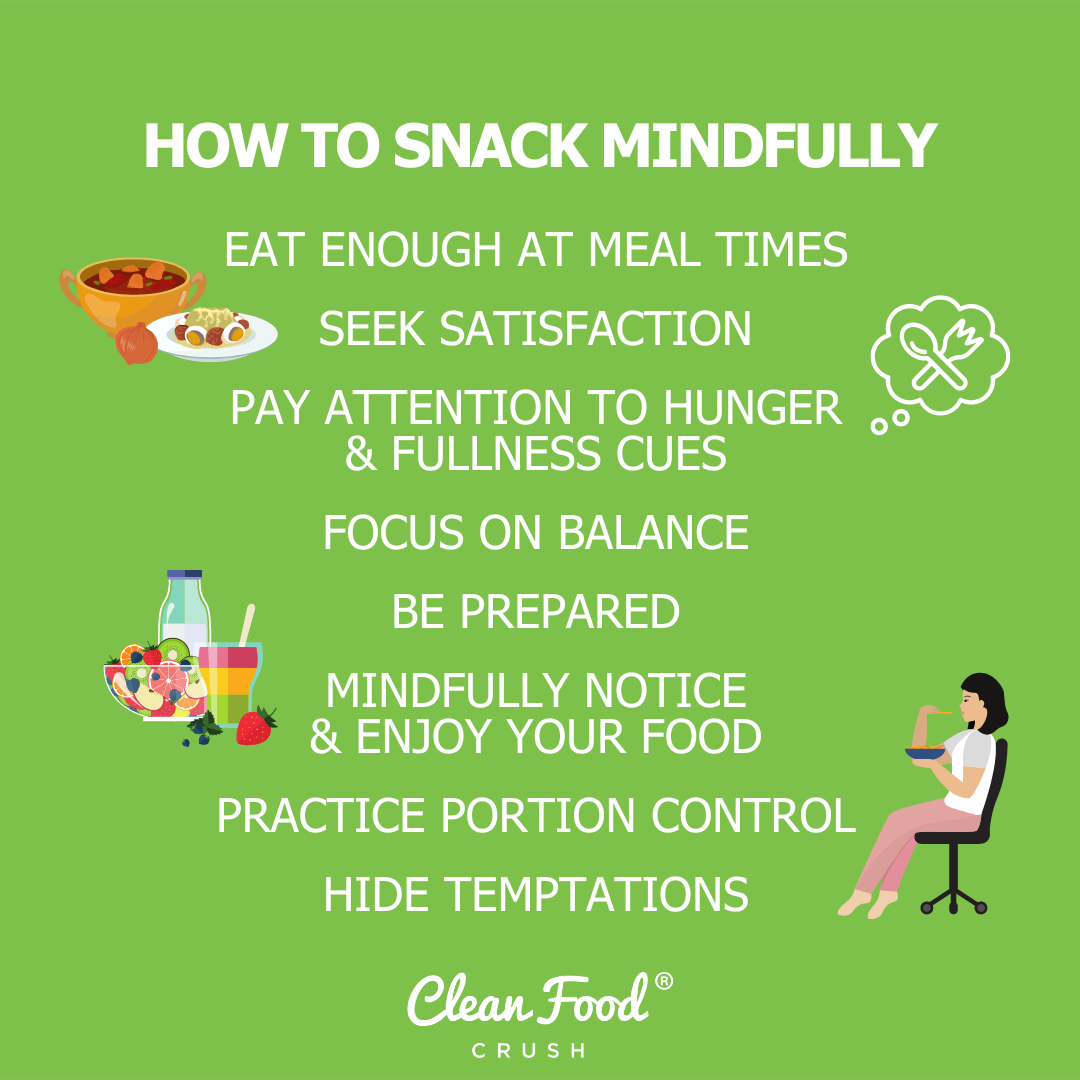 That's why having a list of clean snacks that are available, meal-prepped, or easy to make is incredibly helpful for everyone all year, but especially in this
busy school season
. 
Here are 20 simple and accessible afternoon snacks to have on hand. 

There really isn't a more refreshing snack for warmer days or afternoons after the kids have been at sports practice than a popsicle that's made out of
real
fruit rather than sugary artificial.

Apple pie is a perfect Autumn treat! These snack bars are a fun twist on the classic dessert.
They're simple to make and more nutritious without sacrificing any of the divine taste!

These are a perfect mix of snacks that might be the inspiration to help you create your own version!
Having a few of these in the fridge helps us stay out of the drive-thru and concession stands.

Both the kids and adults in your life will definitely enjoy snacking on this cute fruit tray!
The creamy yogurt fruit dip is packed with protein, nutrients, and ultra-delicious flavoring.

These crispy sweet potato chips are absolutely irresistible! I get a craving for something salty and crunchy almost daily, and a handful of these chips do the trick every time.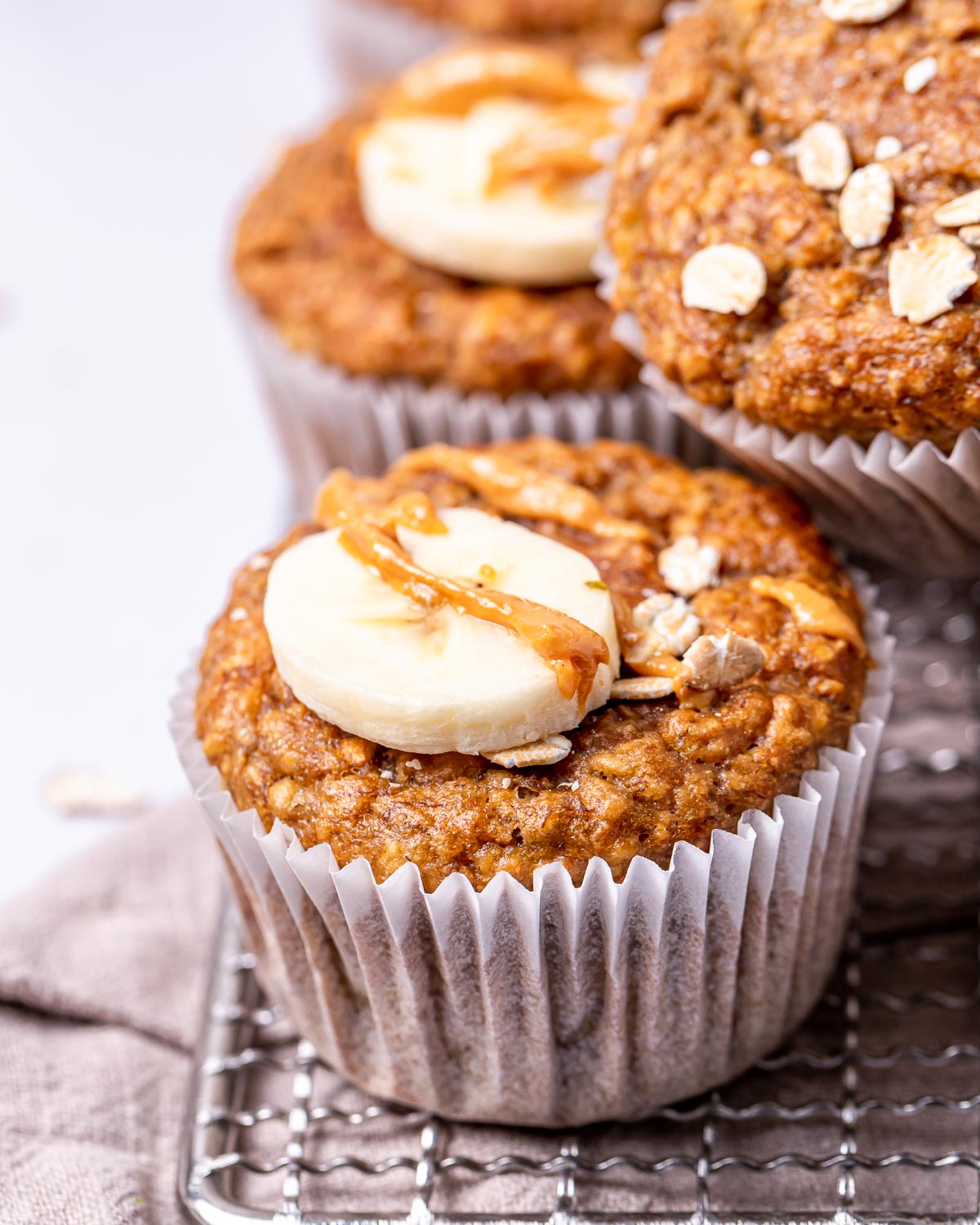 Enjoy these muffins for either a quick breakfast or an afternoon snack.
This is a budget-friendly and simple recipe to save you time and money. You'll likely already have most of these basic ingredients in your kitchen!

Of
course,
I'm going to include some pumpkin recipes in this list!
They're filled with
health benefits
and make for a delicious ingredient in drinks and foods, like these chocolate pumpkin balls.

They are super delicious and can be added to just about EVERYTHING: salads, sandwiches, and especially snacking. It's hard to beat that fresh, crisp tanginess, in my opinion!

Here's another variation on a refreshing popsicle recipe, but with the sweet kick that comes with coconut milk.
In addition to the flavoring, coconut milk
might help
lower cholesterol and promote weight loss.

They're packed with flavor and vegetables and great for combatting the munchies if you're a savory snacker like me!
They're a great way to
sneak veggies
into your family's diet.

These bistro boxes are a perfect on-the-go snack. Make them for road trips or for your kids to take on road trips or away games during sports season. And feel free to change up the boxes to fit your tastes!

These bars are like winter wrapped up in tasty crumble bars! Cranberries offer a considerable range of health benefits. They are a good source of many vitamins and antioxidants.

I spent years experimenting with different recipes and methods before I found my favorite way to make kale chips!
Kale is a superfood, but what's great about these chips is that they hit the spot when you're craving something salty and crispy.

Who doesn't love a nice fries and dip snack every once in a while? But instead of greasy potato fries from a fast food place, these are savory, beautifully roasted carrot fries with a perfect creamy chipotle dip pairing!

These scrumptious chocolate energy bombs are super satisfying!
They taste like a bite of dessert, but these are packed with nutrients to keep you fueled and energetic. Perfect for a quick snack or after-workout boost!
Or simply a little after-dinner sweet treat.

It might look simple, but these bento boxes are another great on-the-go snack that you can personalize with your favorite fruits.

Here's a veggie snack pack box to go with the previous fruit bento box!
Set your entire family up for a week of health by spending some time on the weekends preparing your vegetables and snacks for your week ahead.

Here's another pumpkin recipe for your Fall menu!
They're delectable. Also, pumpkin is super filling and satisfying, thanks to its high fiber content, so it'll fill you with nutrients and provide you with a ton of energy!

These babies are utterly indulgent in the best possible way. Invite your kids to the kitchen to make these with you to create a few magical memories!
You'll have a great time, and everyone will love the results.

If I told you that kids like eating these things, would you believe me?
Guess you'll have to make them for yourself to find out, because, trust me, they're DELICIOUS!
And broccoli contains many vitamins, minerals, fiber, and antioxidants, so you'll be providing your family with a ton of health benefits in these simple fritter snacks.
Life can feel super busy and feel chaotic sometimes!
That's why I put together lists like these.
I want to help you amazing CRUSHers find a little more peace in your life while filling your menus with more nutritious foods.

And I know snacks are often the most difficult "meals" to prepare ahead of time or find satisfying.
Hopefully, one of these previous recipes will become a new favorite in your household!
Leave a Comment Below:
Related Posts :
..