6

Oct, 22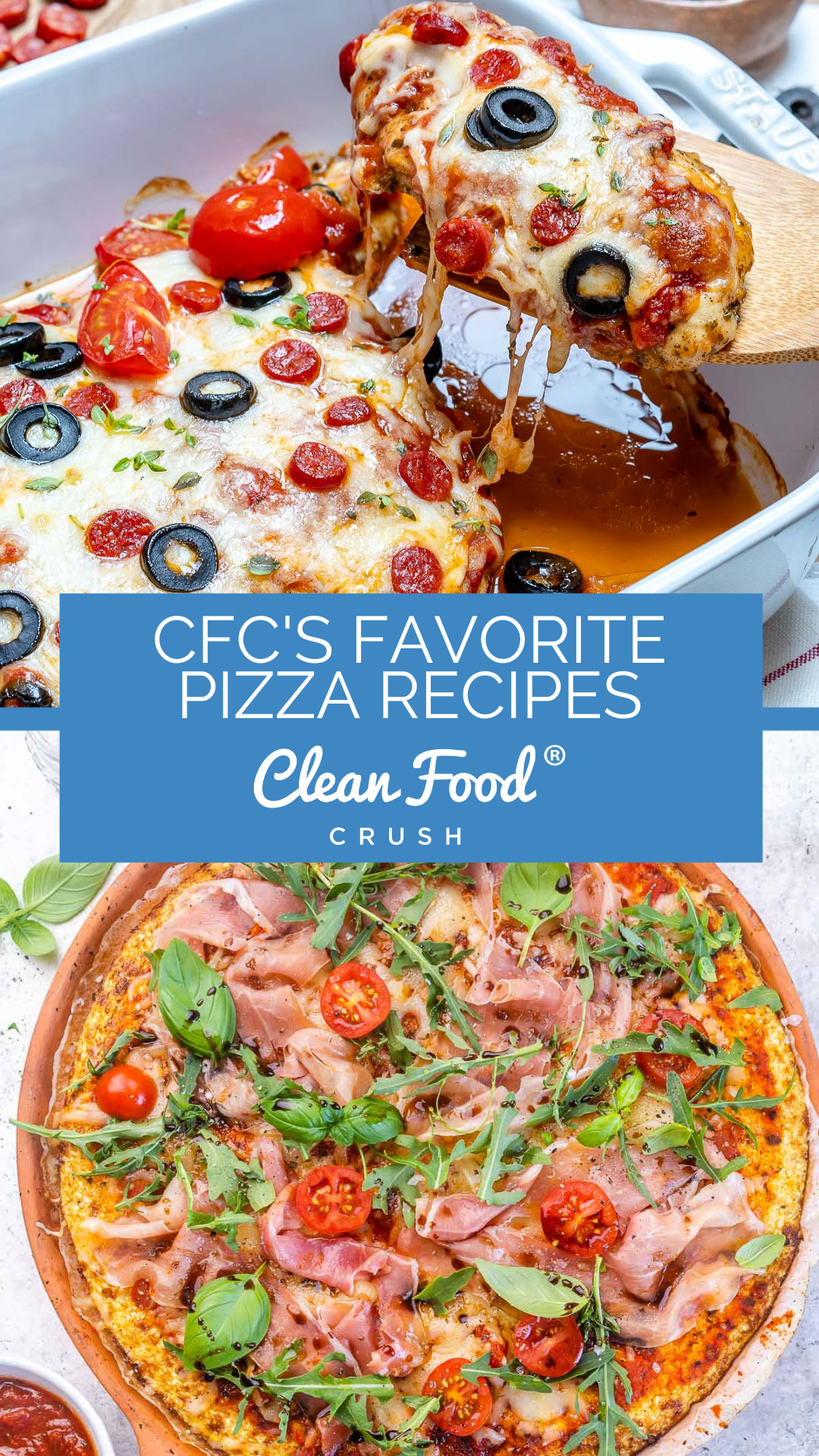 20 of Our Favorite Pizza Recipes
Have you ever found yourself standing in the kitchen or sitting on the couch thinking about dinner but having NO idea what to cook? Then someone says, "Let's order pizza!" and it's so tempting because it's easy and delicious, and you don't have to think.
I'm sure we've all been there at least once! Most people love pizza, and not having to rack your brain about what to cook is so tempting. And deciding to work on living a healthier life and eating clean might make you think you can never have pizza again. Thankfully, that's not true!
We believe in everything in moderation here at Clean Food Crush, and we also believe in enjoying a delicious pizza every once in a while! But there are healthier ways to have this yummy meal! 
Here are twenty of CleanFoodCrush's FAVORITE pizza recipes: 
Perhaps the most popular way to make a healthy pizza is using a cauliflower crust base. And there's a good reason for that! With recipes like this, you get all the delicious taste with much fewer carbs. This recipe is probably my favorite! It's nicely crispy and just the right amount chewy with a fantastic flavor and texture.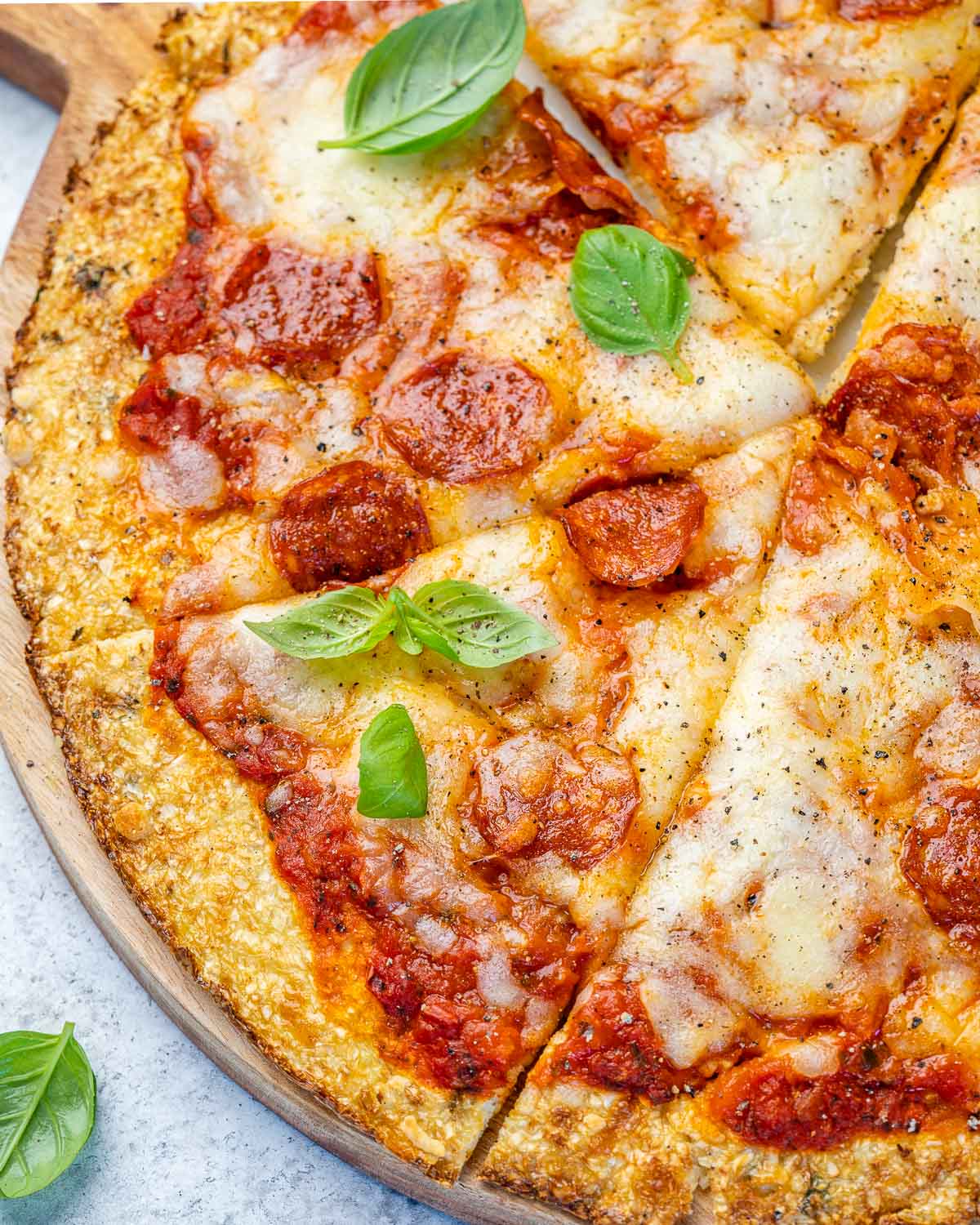 Yes, you can treat yourself and your family to pizza, even in the mornings! This pizza breakfast will surely satisfy your cravings and supply you with some necessary protein and vitamins. Plus, eggs are an inexpensive and nutritious meal ANY TIME OF DAY!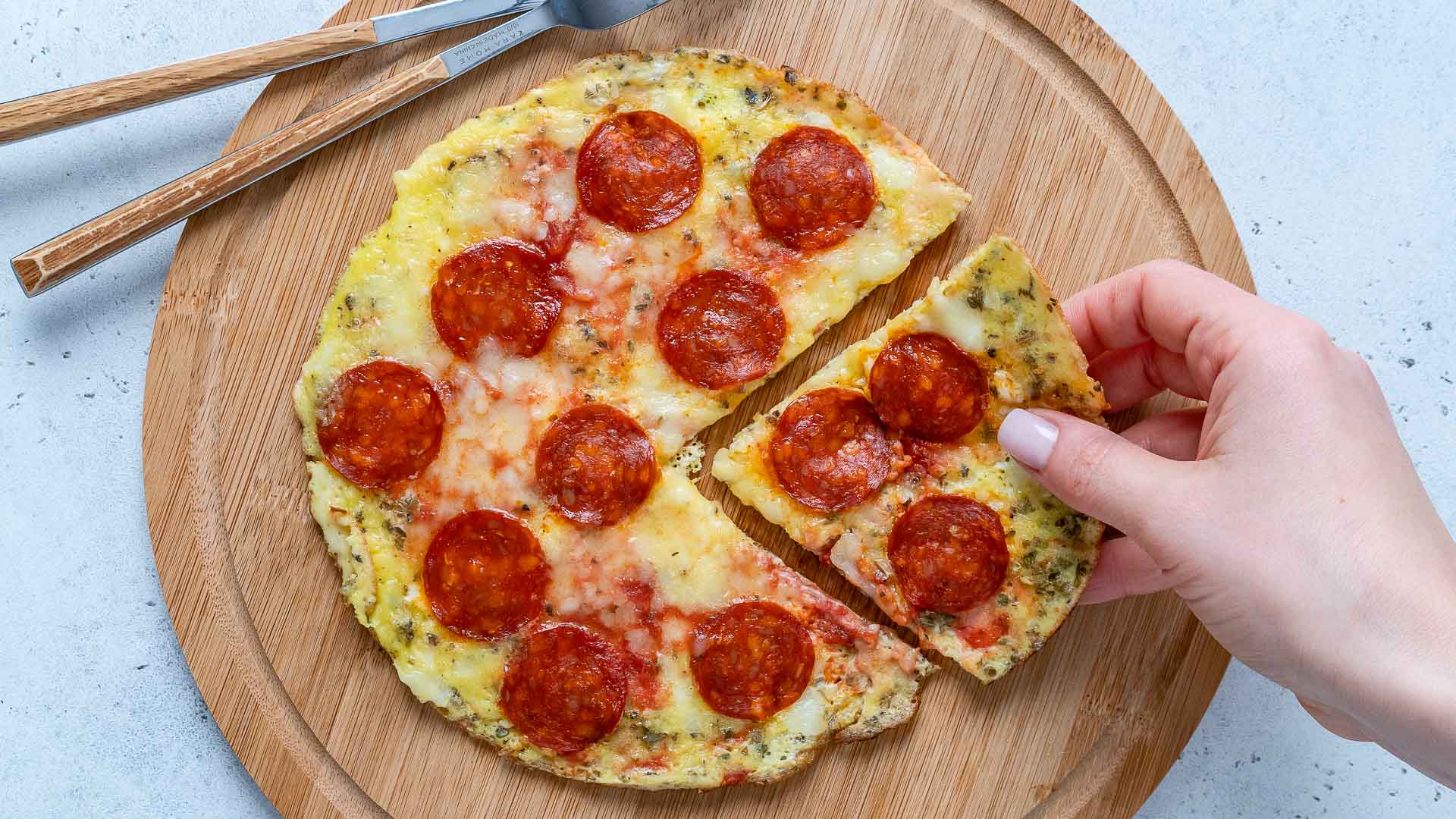 Consider these peppers a fun version of deconstructed pizza! And the flavors blend perfectly to create an absolutely amazing meal. Your family will love this pizza, and their bodies will thank them for the nutrition the peppers provide.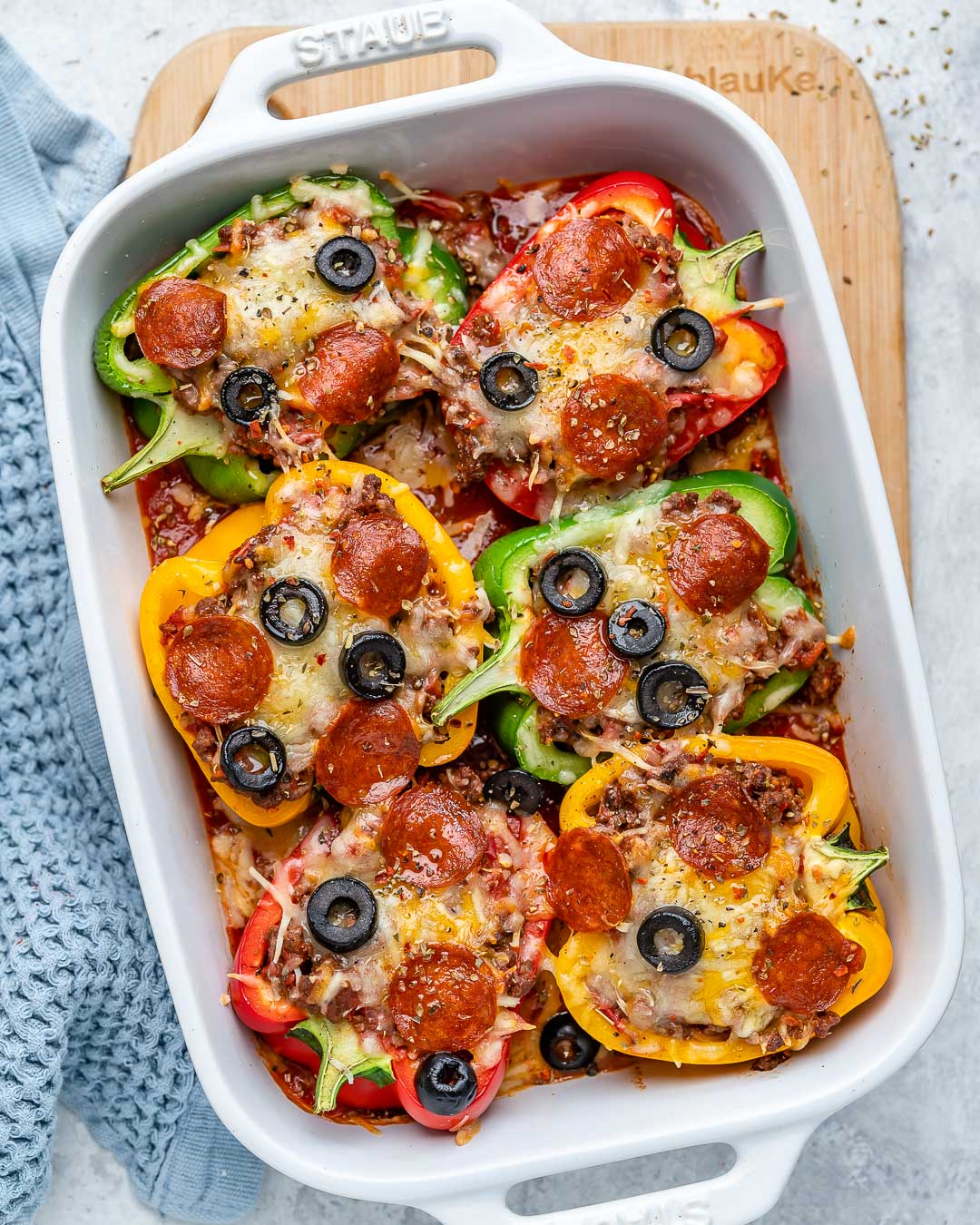 We're entering autumn and winter, but that doesn't mean we shouldn't be vigilant about staying hydrated. This watermelon pizza can be a delicious snack in the Summer or any other season. This fruit is about 92% water, so it's a simple way to help you stay hydrated all year round!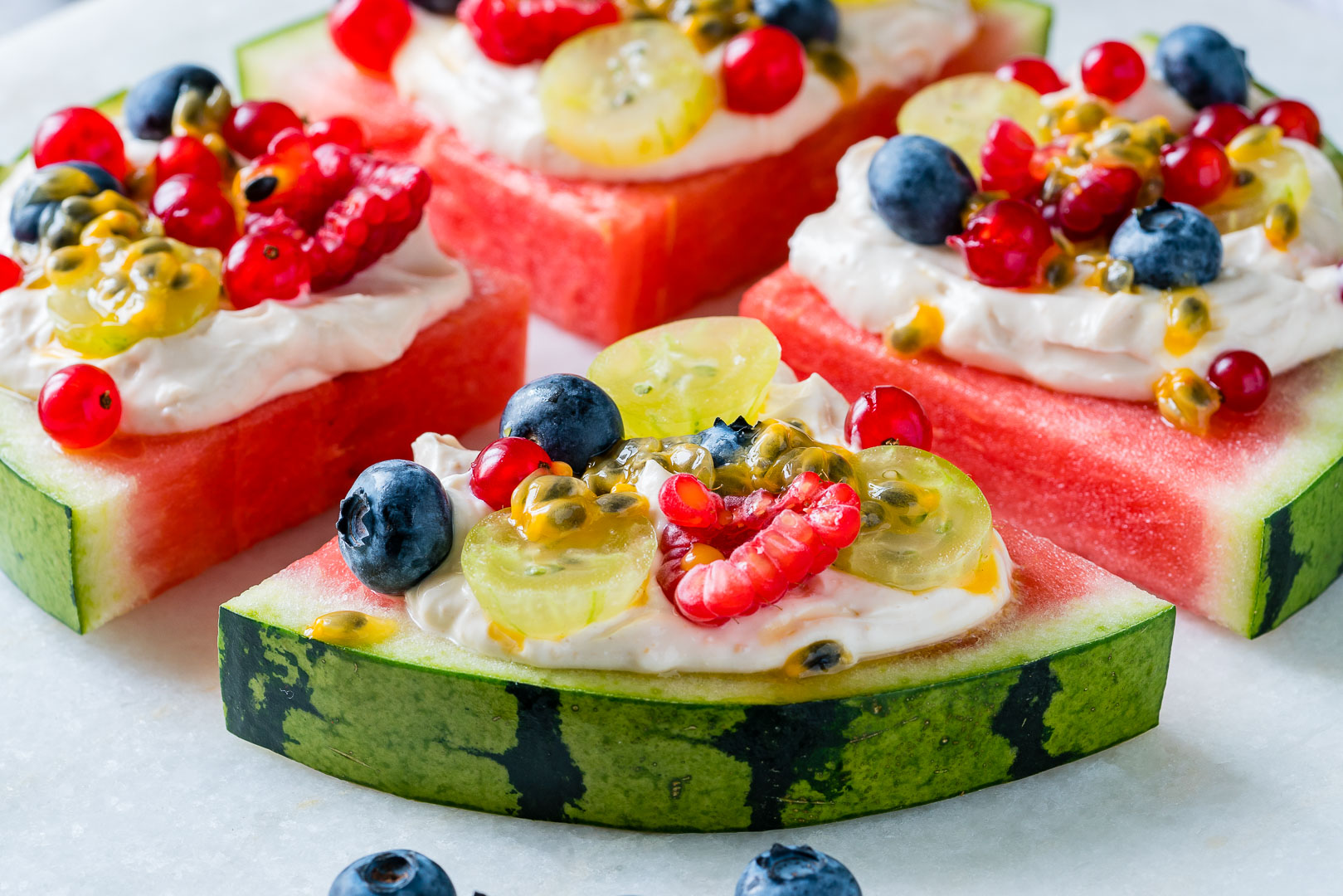 Here's a super simple idea for your weekends or snacks if you have any get-togethers coming. And they're fun to make! So fun that you should try getting the kids in the kitchen to help you with cooking, both to spend time together and because kids are more likely to try something new when they help make it!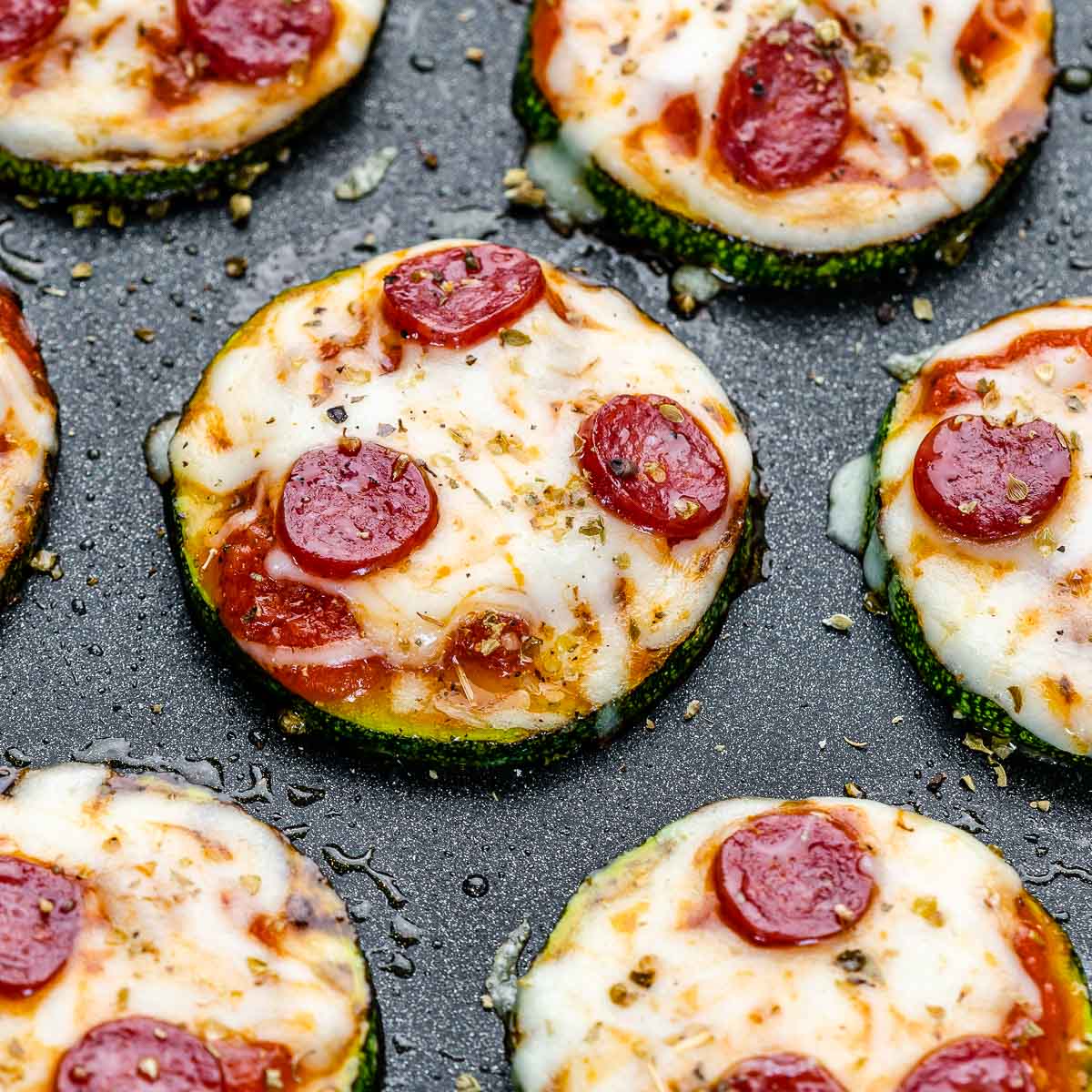 I promise you're not going to be disappointed with this recipe. It's packed full of protein and complimentary flavors. Who knows…maybe you'll have a new Friday night regular!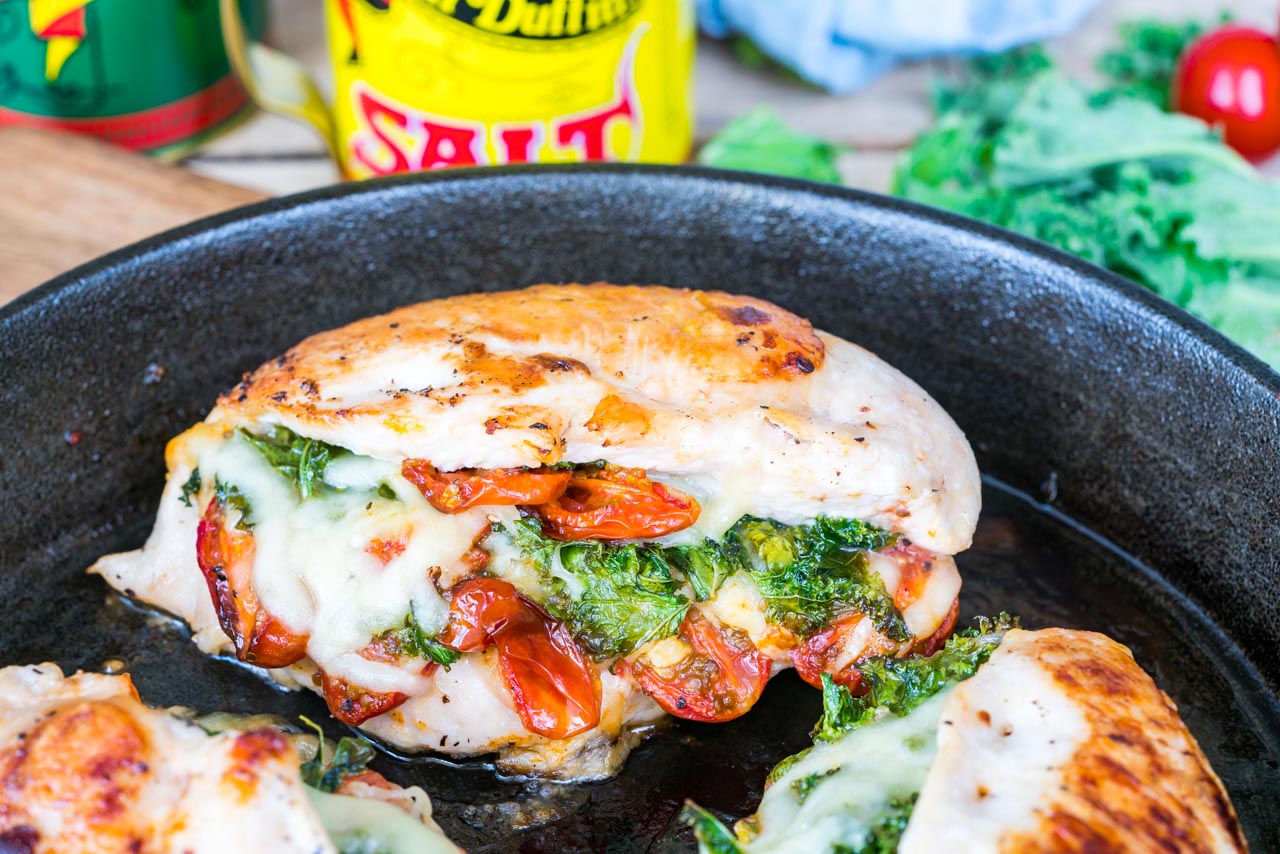 You might not expect sweet potatoes and pizza flavors to go together, but I swear, they do! And the best part is sweet potatoes are considered a "superfood" because of all the vitamins and minerals they contain. For example, 1 sweet potato has almost 400% of your daily vitamin A requirements! They also contain vitamins B, C, and D and a wide range of minerals.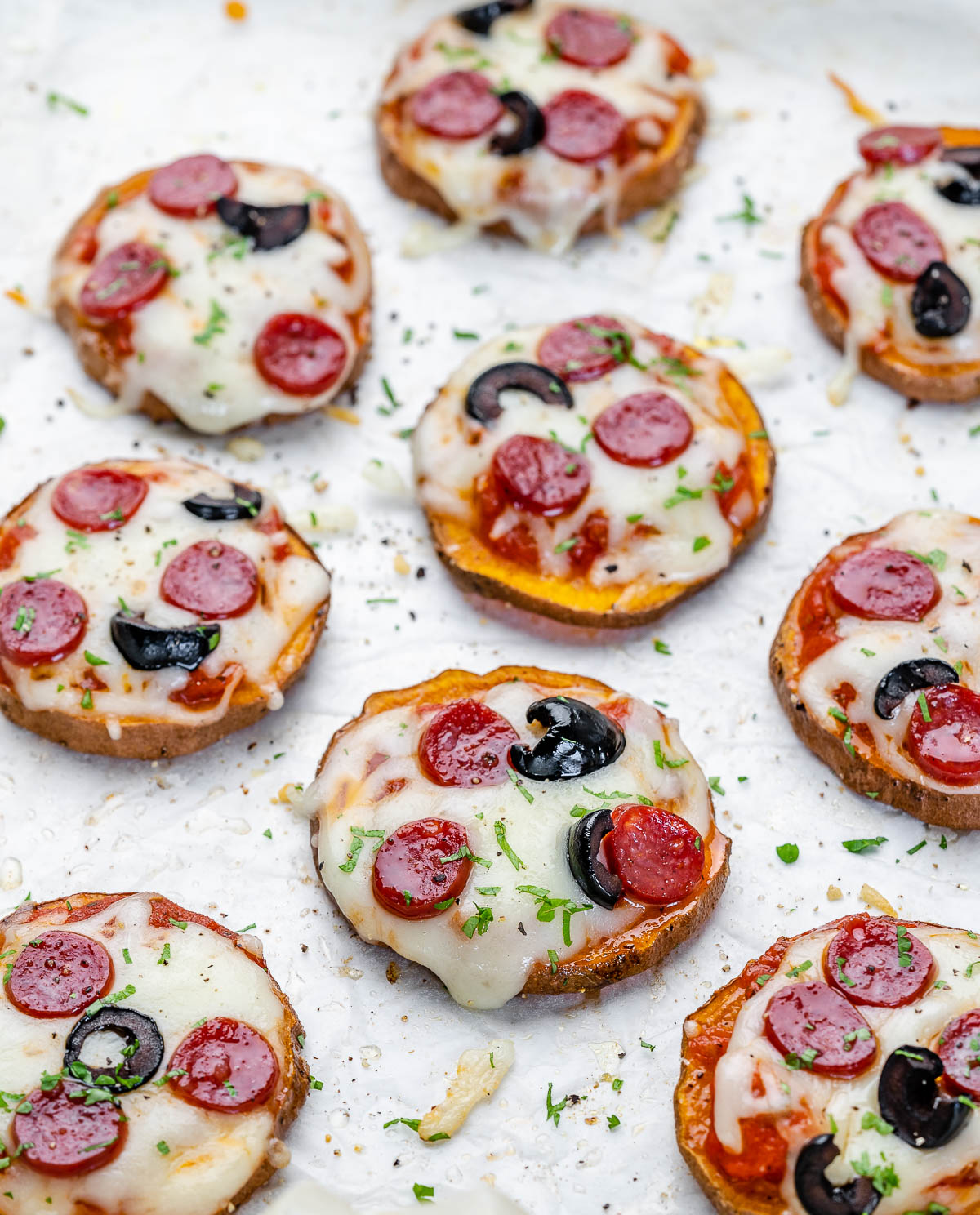 My family completely devoured this casserole! The flavors and melty satisfaction of pizza with some veggies and protein make for a fantastic recipe perfect for feeding a whole family. Or, make it for your guests the next time you're hosting!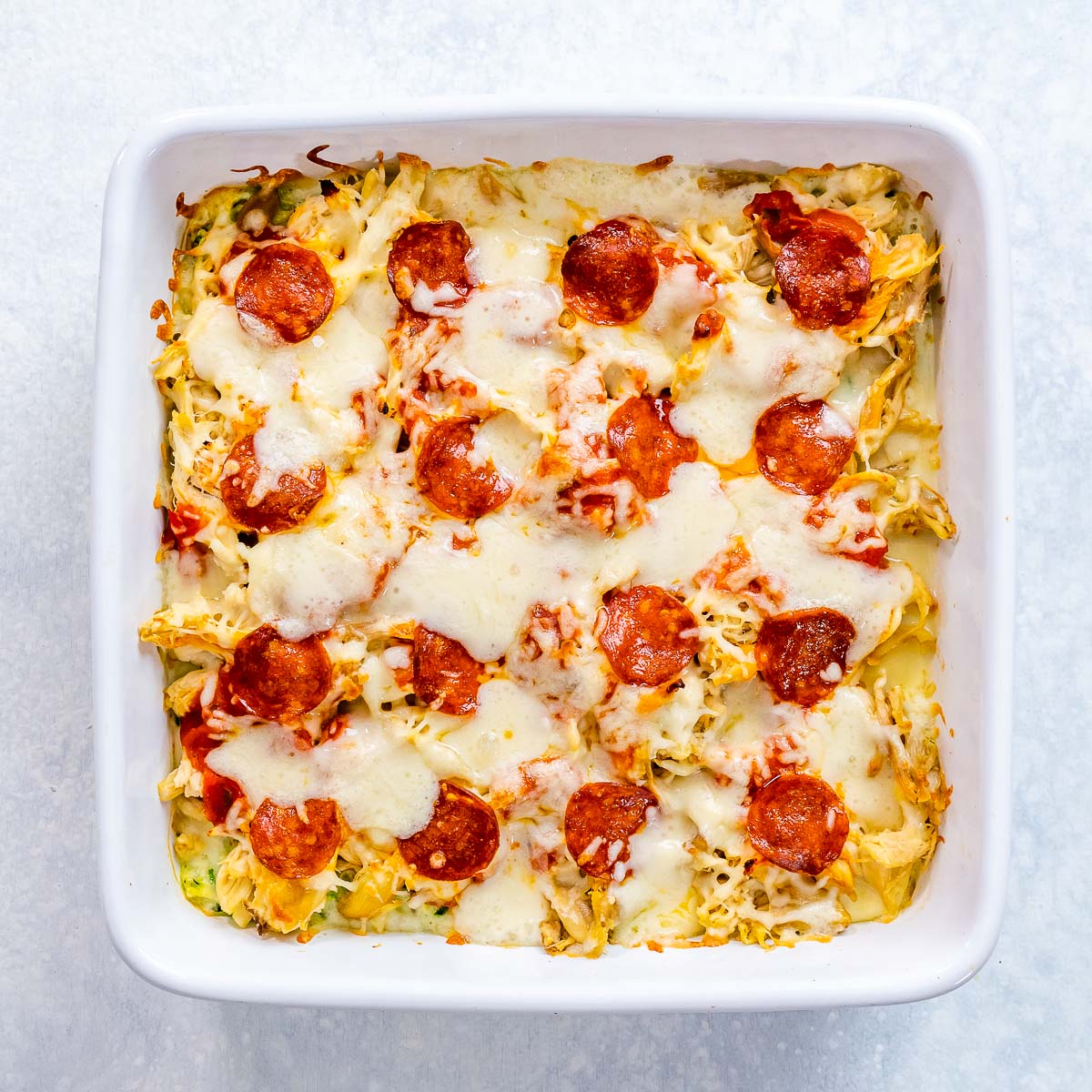 Eggplants are an excellent source of fiber and nutrients. They're fun to grow in a home garden because each plant usually produces many beautiful eggplants. Mixing them with other grilled veggies and a tasty cauliflower base makes a delicious pizza!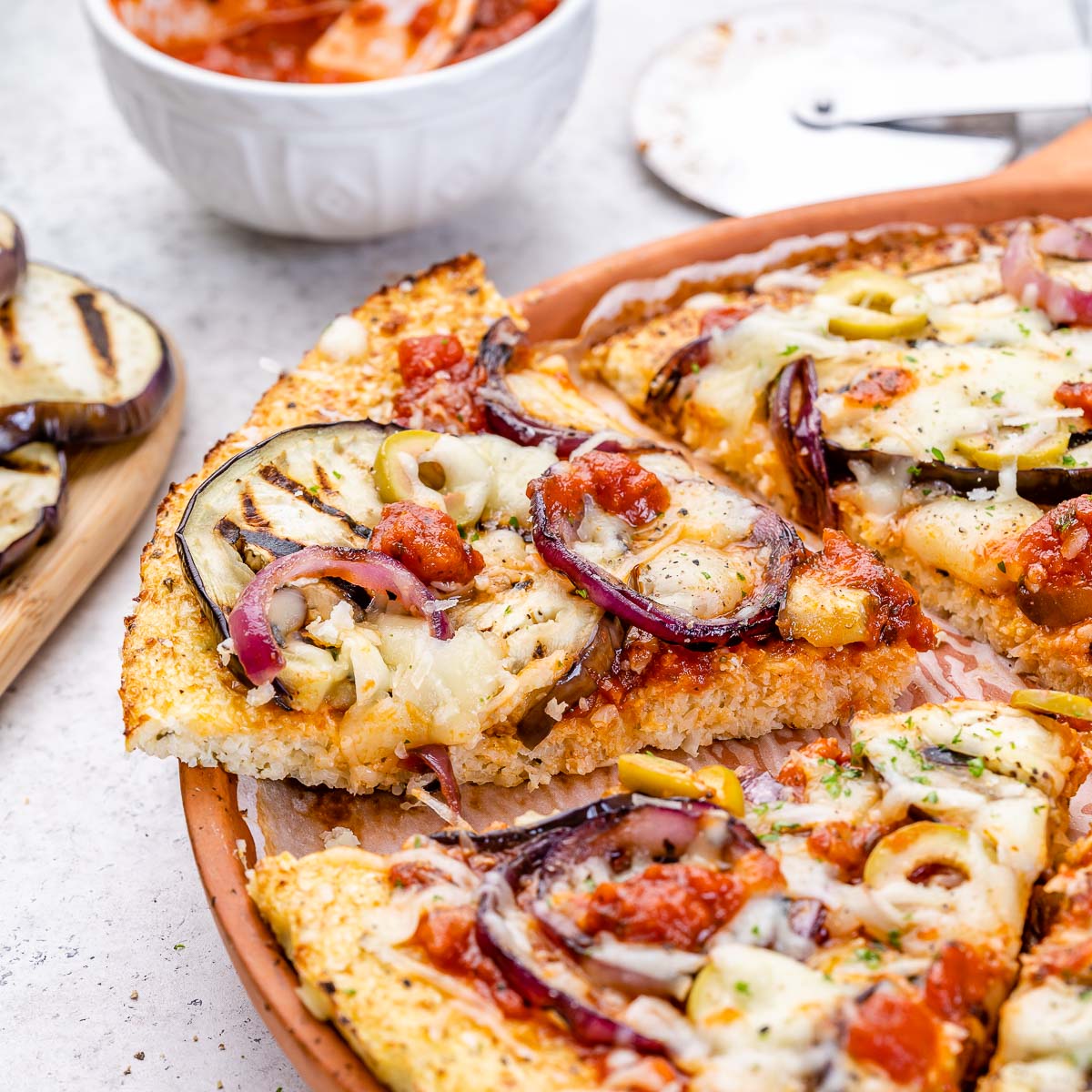 Here's another way for you to cheat the system and have pizza for breakfast! This is definitely not the traditional pizza, but it's just as delicious. And it's super fun and a perfect breakfast for enjoying with the kids!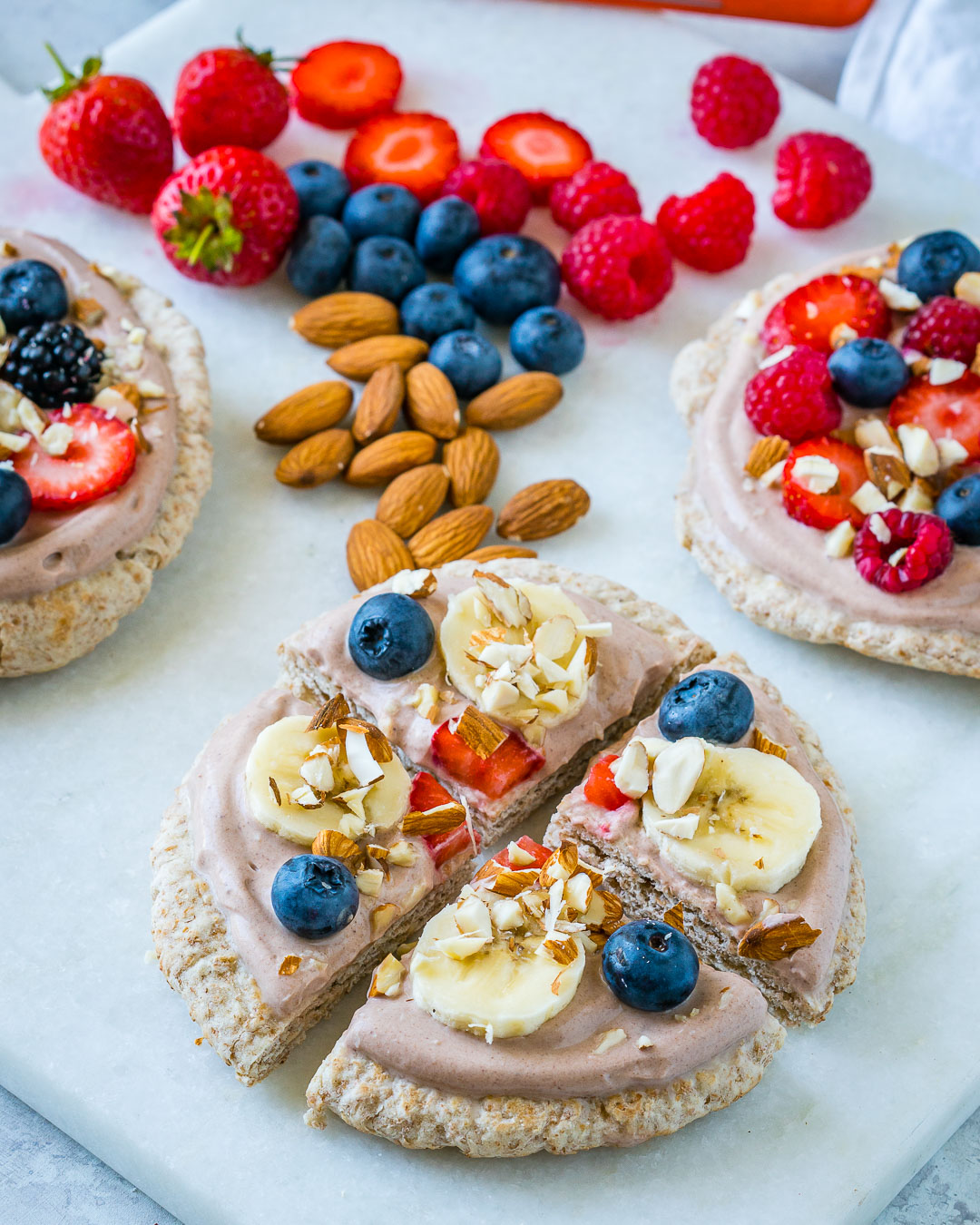 These stuffed peppers can be a snack, a side, or a little appetizer for parties. The Anaheim pepper is one of those peppers that are just big enough to be stuffable and incredibly flavorful. Plus, its mild heat makes it a family favorite − most enjoy its slight kick and flavor!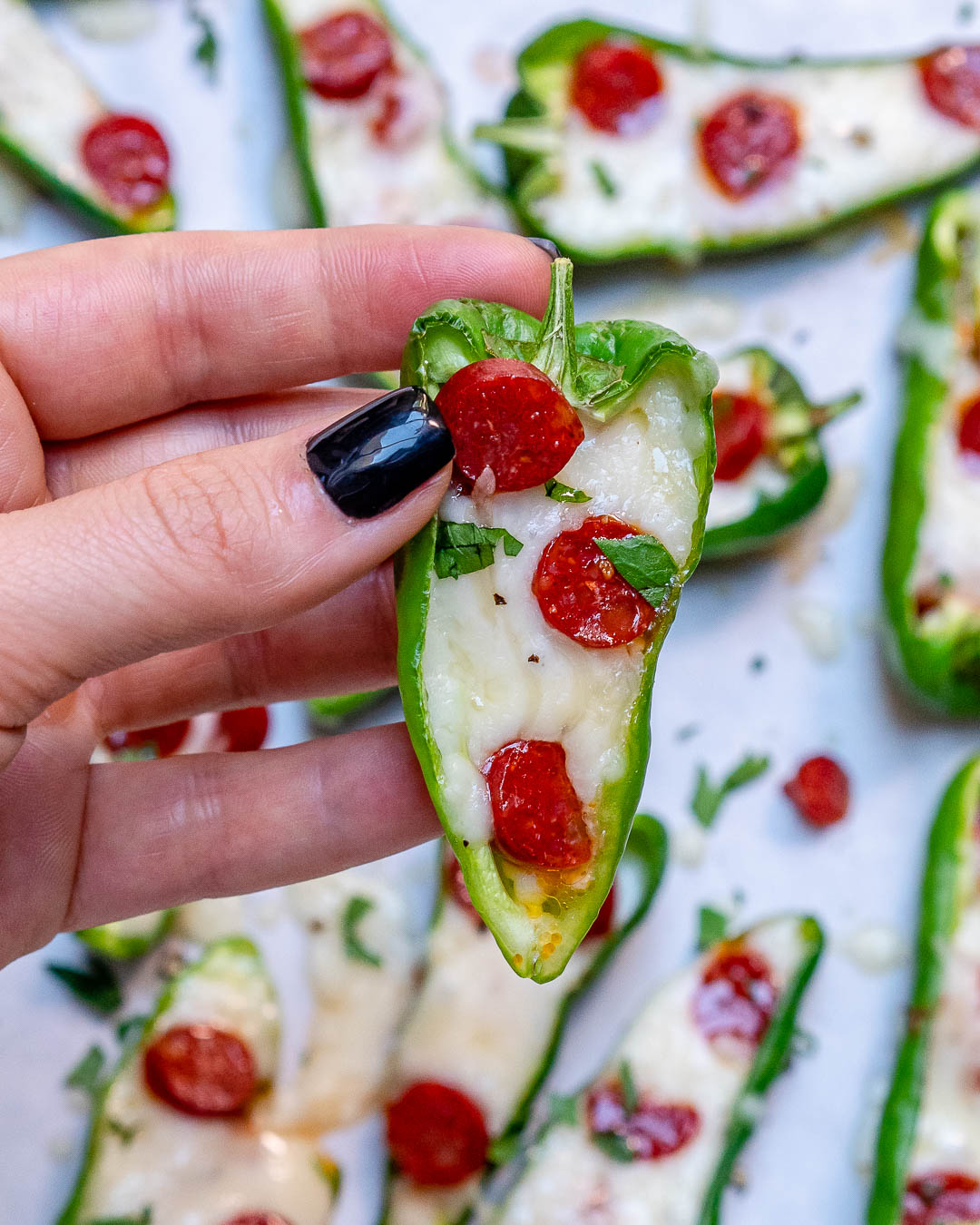 If you're not a fan of cauliflower crust, or even if you just need a change, then this zucchini crust pizza is the thing for you! It may not be as crispy, but it still tastes terrific and has quite an impressive nutritional scoreboard.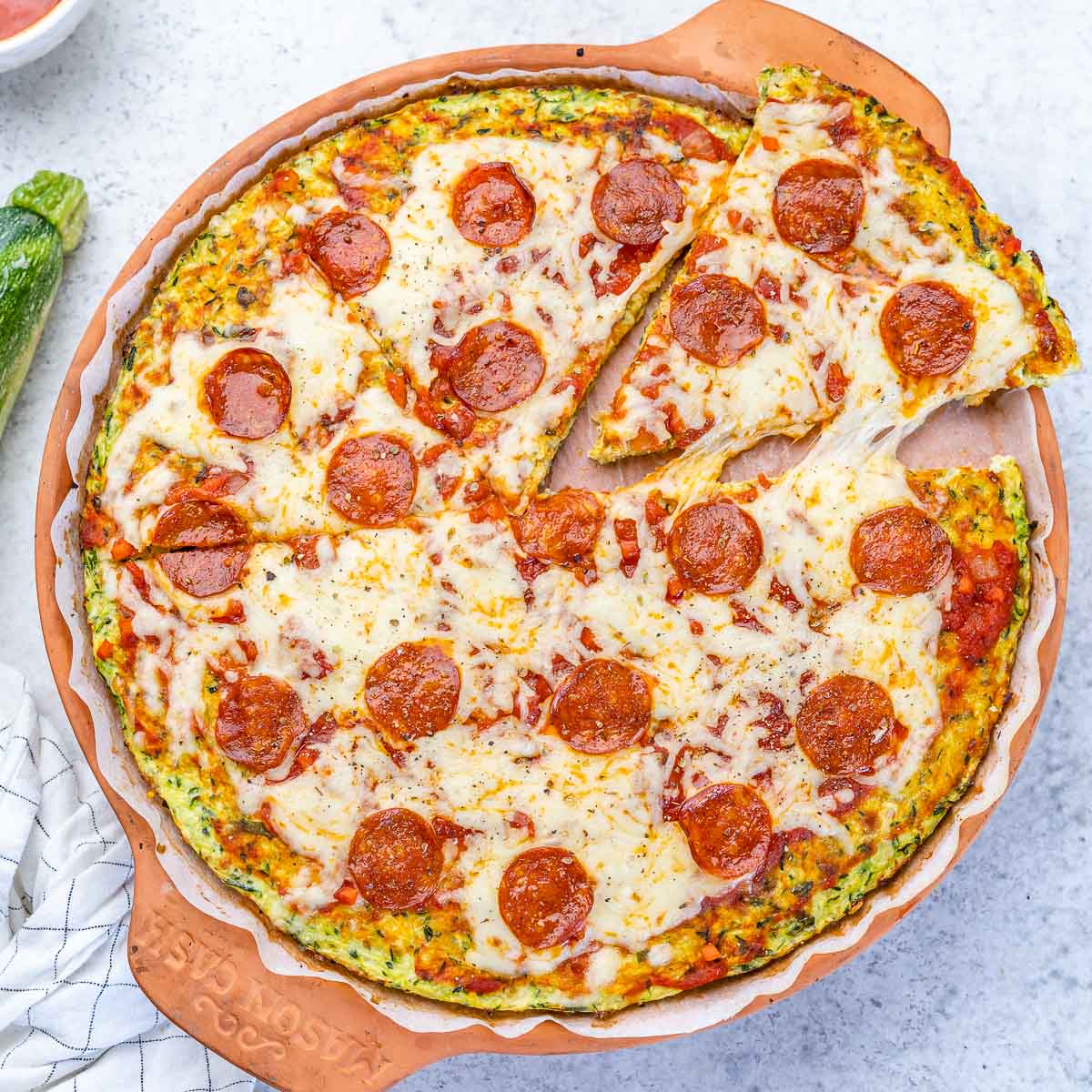 Okay, this is the THIRD recipe on this list with a cauliflower crust, so I want to take a moment and explain WHY these pizzas are so popular. Cauliflower is a great alternative to the traditional bready crust because it doesn't have a strong taste and crisps up while cooking. PLUS, Cauliflower is an anti-inflammatory and antioxidant-rich vegetable that may boost both heart and brain health!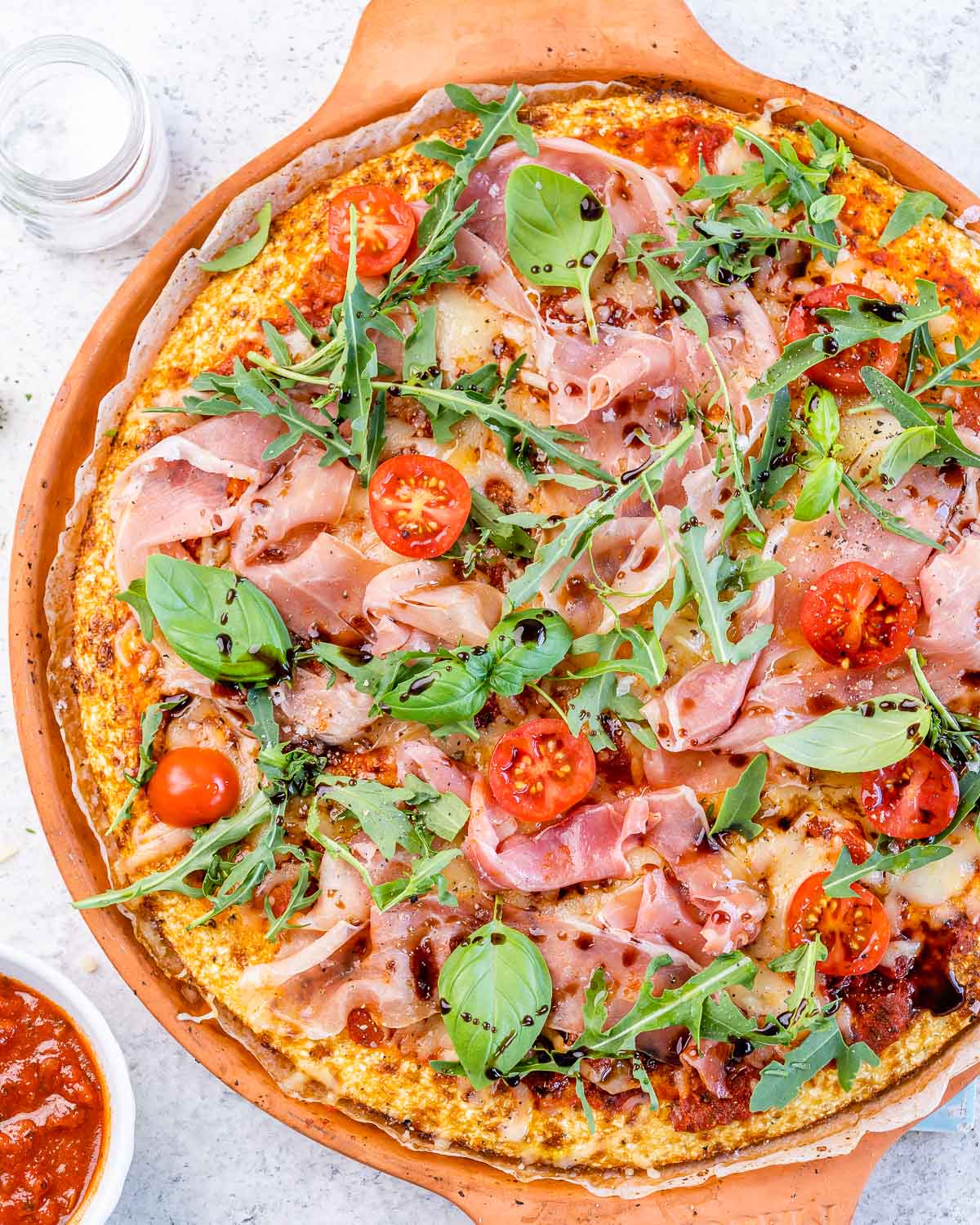 This is perfect weekend party food and a unique spin on a family favorite. Set up your grill and get ready to impress your friends, family, and guests with this flavorful Mexican pizza! 

Full of Vitamin C, potassium, and calcium, these baked pizza slices are fun, simple to make, delicious, and full of nutritional value. You might want to double it up and make several batches if you're like me because these little babies go quickly!

You'll need to use a huge, oven-safe skillet or Dutch oven for this recipe, but it is worth it! Not only does it taste incredible, but the quinoa in this recipe provides a TON of nutritional value. It's gluten-free and high in protein, fiber, magnesium, B vitamins, iron, potassium, calcium, phosphorus, vitamin E, and various beneficial antioxidants, making it a total superfood!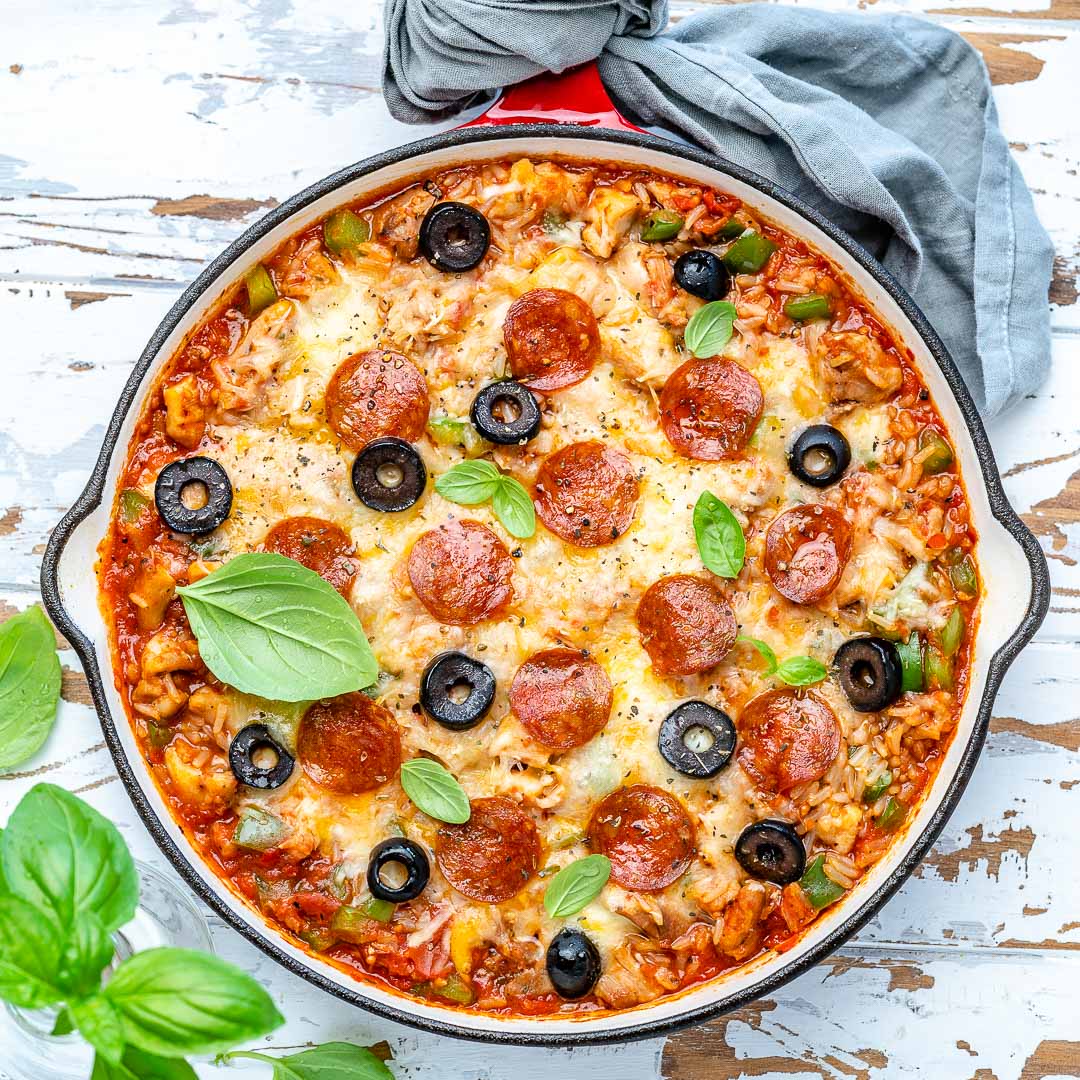 I believe you'll be very pleasantly surprised how DELICIOUS and SATISFYING this combination really is! It's comforting and perfect for these upcoming colder months. Plus, you can make a ton of it at once to feed a larger group.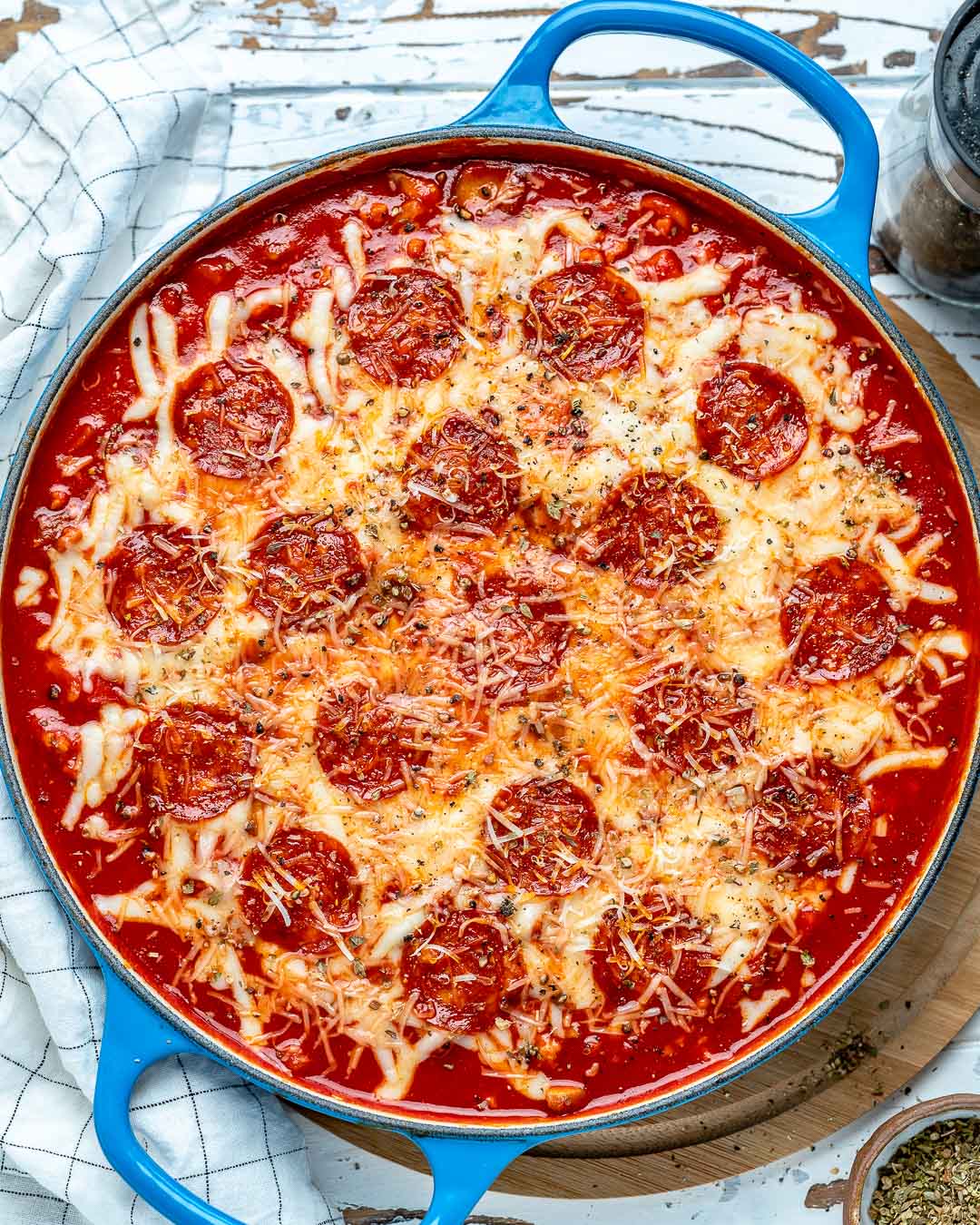 This recipe is a fan favorite here at Clean Food Crush! And it's no wonder because this recipe is simple, delicious, melty, and SUPER satisfying. Get ready to please the crowd with this amazing, low-carb pizza chicken bake!

Here's another fun recipe to get the kids involved in the cooking process! They'll love this meal, and you'll love knowing how many vitamins and minerals they're getting. From high levels of potassium and B-vitamins to a rich amount of dietary fiber and antioxidants, Zucchini offers considerable benefits to our overall health!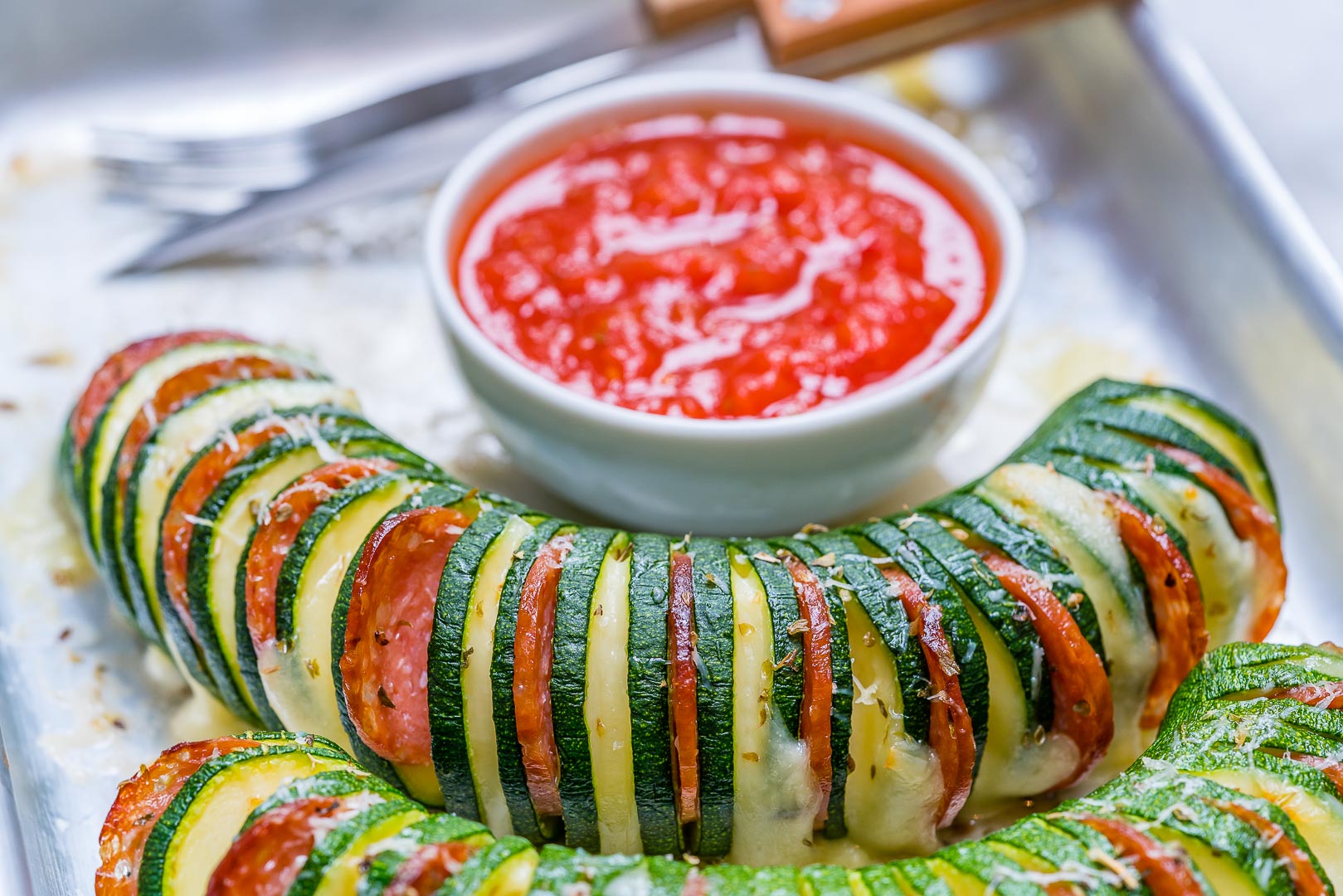 If you don't have much time to cook, this recipe is for you. You can have these portobello pizzas cooked and ready to serve faster than anyone can deliver pizza to your home! And you'll feel better knowing you made the healthier choice.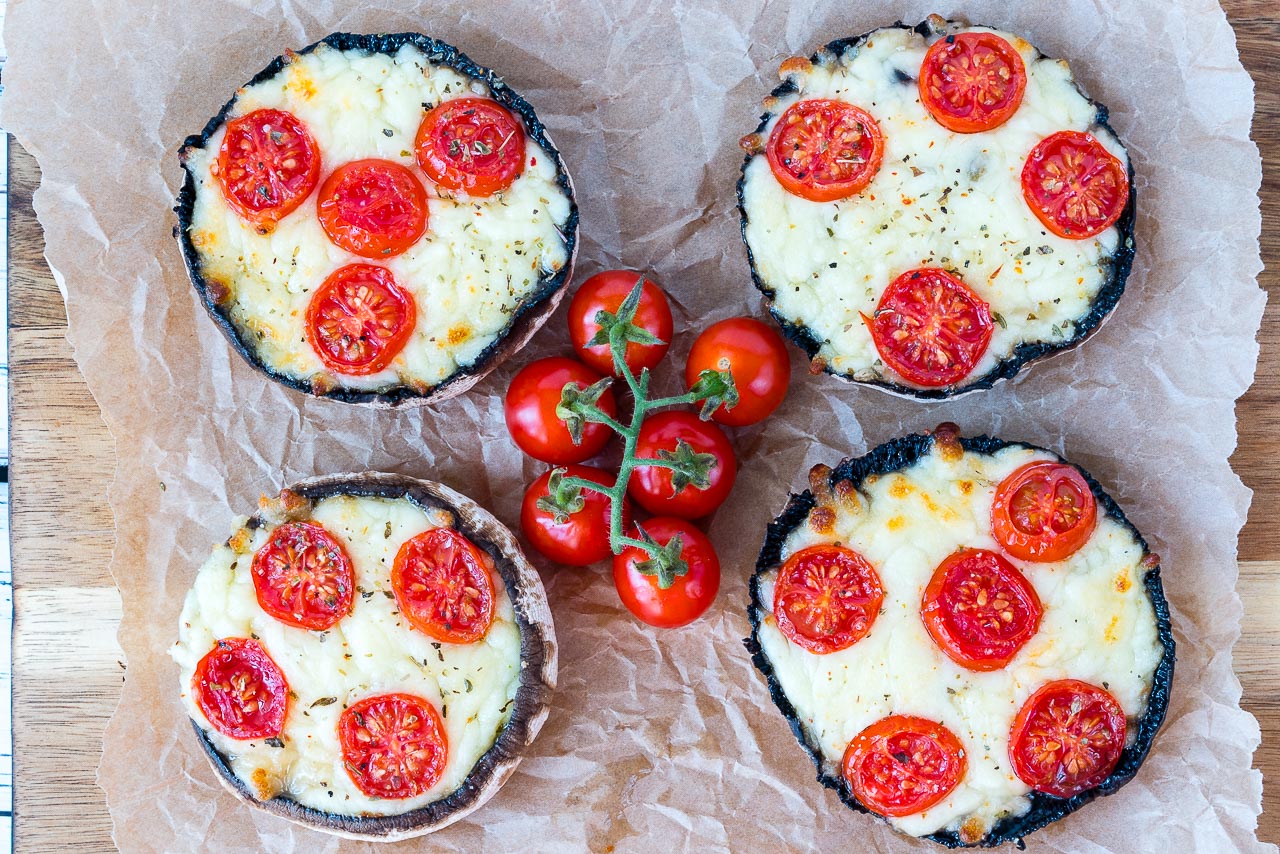 As you can see, we all LOVE pizza at Clean Food Crush!
And you can still follow a clean eating lifestyle while enjoying a family favorite. There's no need to deprive you or your family of delicious meals and flavors! But there are dozens of ways to have a cleaner, healthier meal.
I hope you find some recipes on this list that you love and can make in these coming weeks.
Let me know your FAVORITE way to enjoy pizza in the comments below!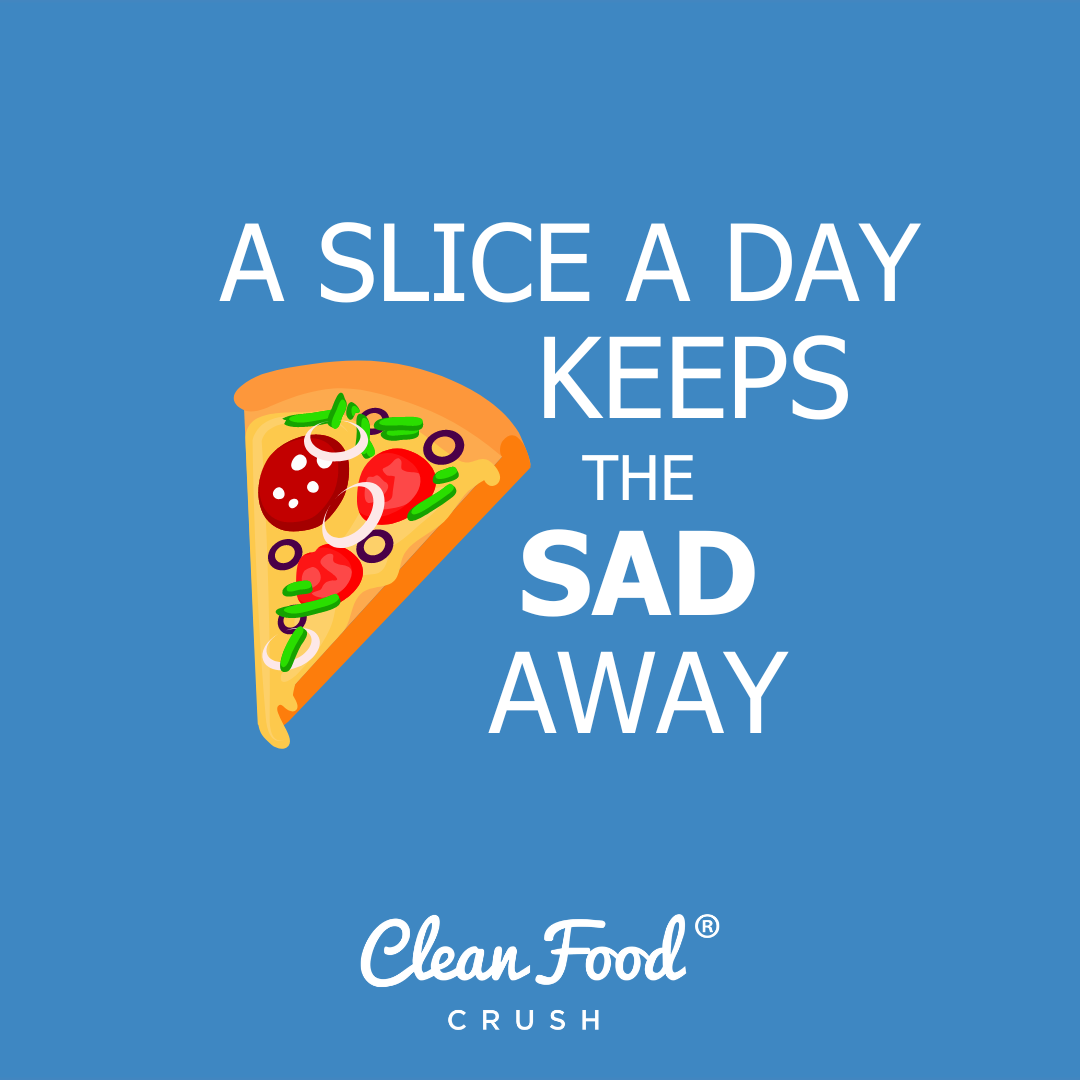 Leave a Comment Below:
Related Posts :
..