29

Apr, 21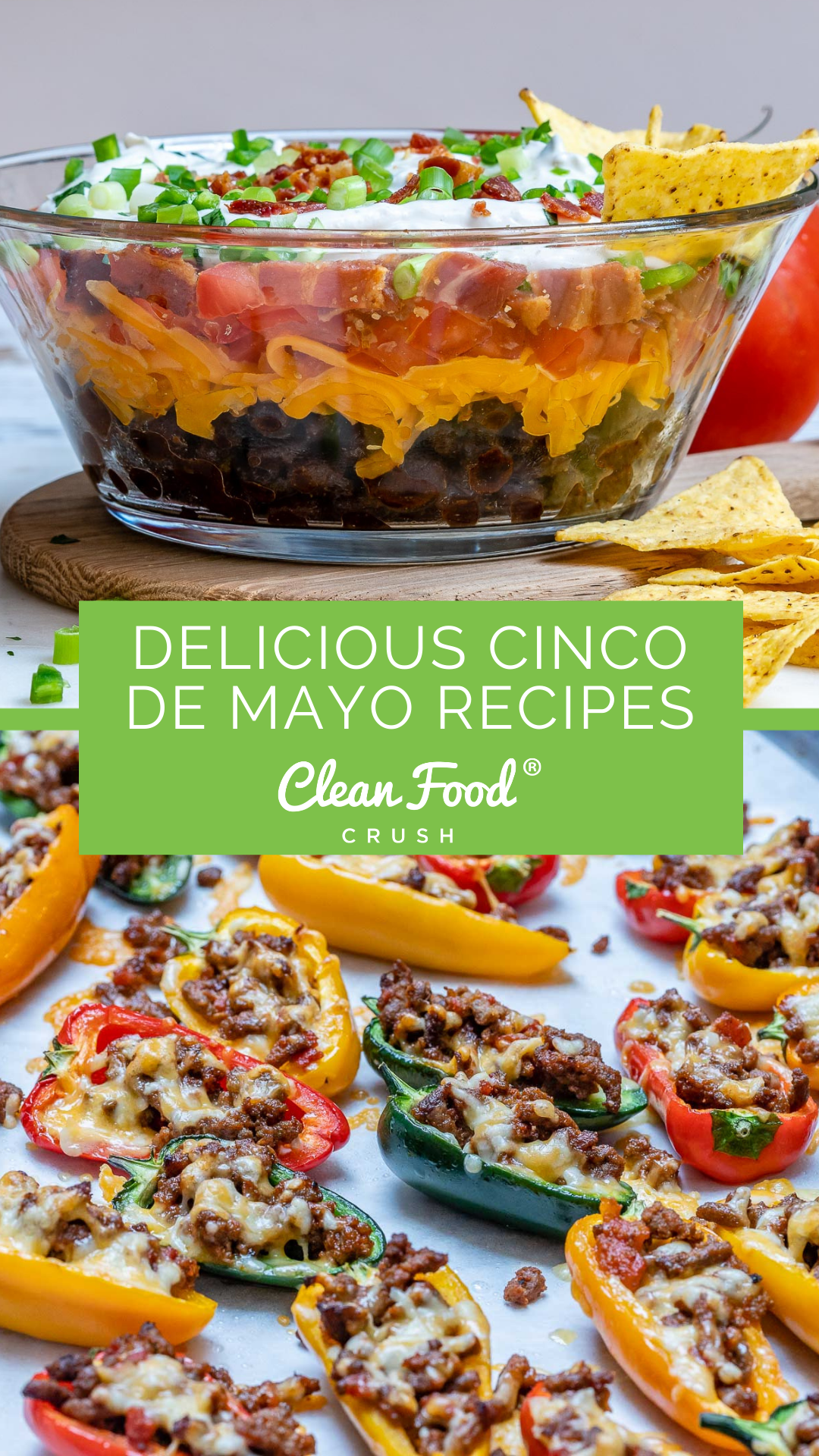 Cinco de Mayo Recipe Roundup
Just like that, another month comes and goes! I hope all you Crushers had an incredible April and are ready to start May with some clean, empowering choices and healthy, delicious recipes! 
Speaking of, how many of you are planning to celebrate Cinco de Mayo next week? My family definitely is! It's such a fun day to spend with family and friends, enjoying good food and fantastic company. But have you ever wondered why we celebrate this particular day?
Contrary to popular belief, Cinco de Mayo is not Mexican Independence Day (that's on September 16th), but it's still an important day. On May 5th, 1862, Mexico defeated France in the Battle of Puebla. The legacy of this small (but inspirational) victory lives on for centuries (particularly in the United States) for a few interesting reasons.
First, the French troops outnumbered the Mexican Army by 2 to 1, and Mexico still fought bravely, being led by an indigenous president, which would hold a special symbolic significance for decades.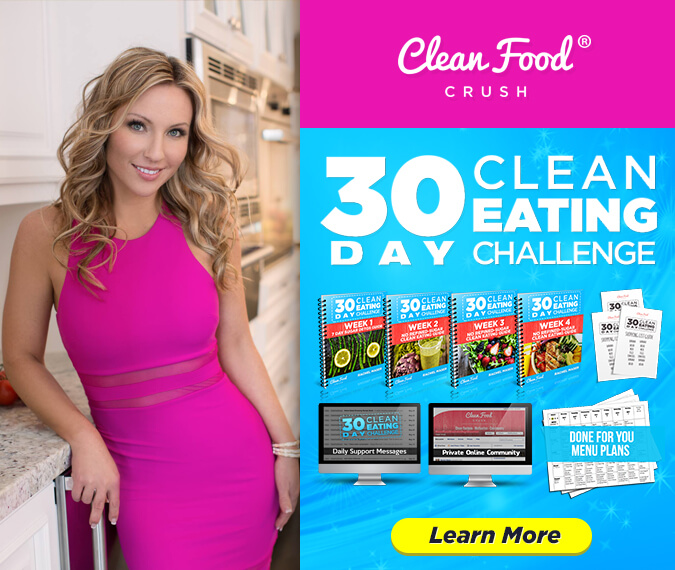 Second, Mexico's northern neighbors (The United States) were a year into our infamous Civil War. While we can never know for sure if this is the case, many believe that if the French had defeated Mexico in the Battle of Puebla, they would have continued northward to the U.S. and aided the Confederacy, possibly altering the course of American history.
Third, California, which still had strong connections to Mexico, celebrated the win, viewing it as a defense of freedom. And later, in the mid-20th century, Chicano activists raised awareness and re-stated the significance of the holiday, identifying with the victory of indigenous Mexicans over European invaders. 
Finally, many Mexican Americans see this day as a significant opportunity to celebrate their shared heritage. Many other Americans join in on the celebration, even if just to enjoy the company of their loved ones and delicious food and drinks. 
There you have it! A few of the main reasons we celebrate Cinco de Mayo in the United States.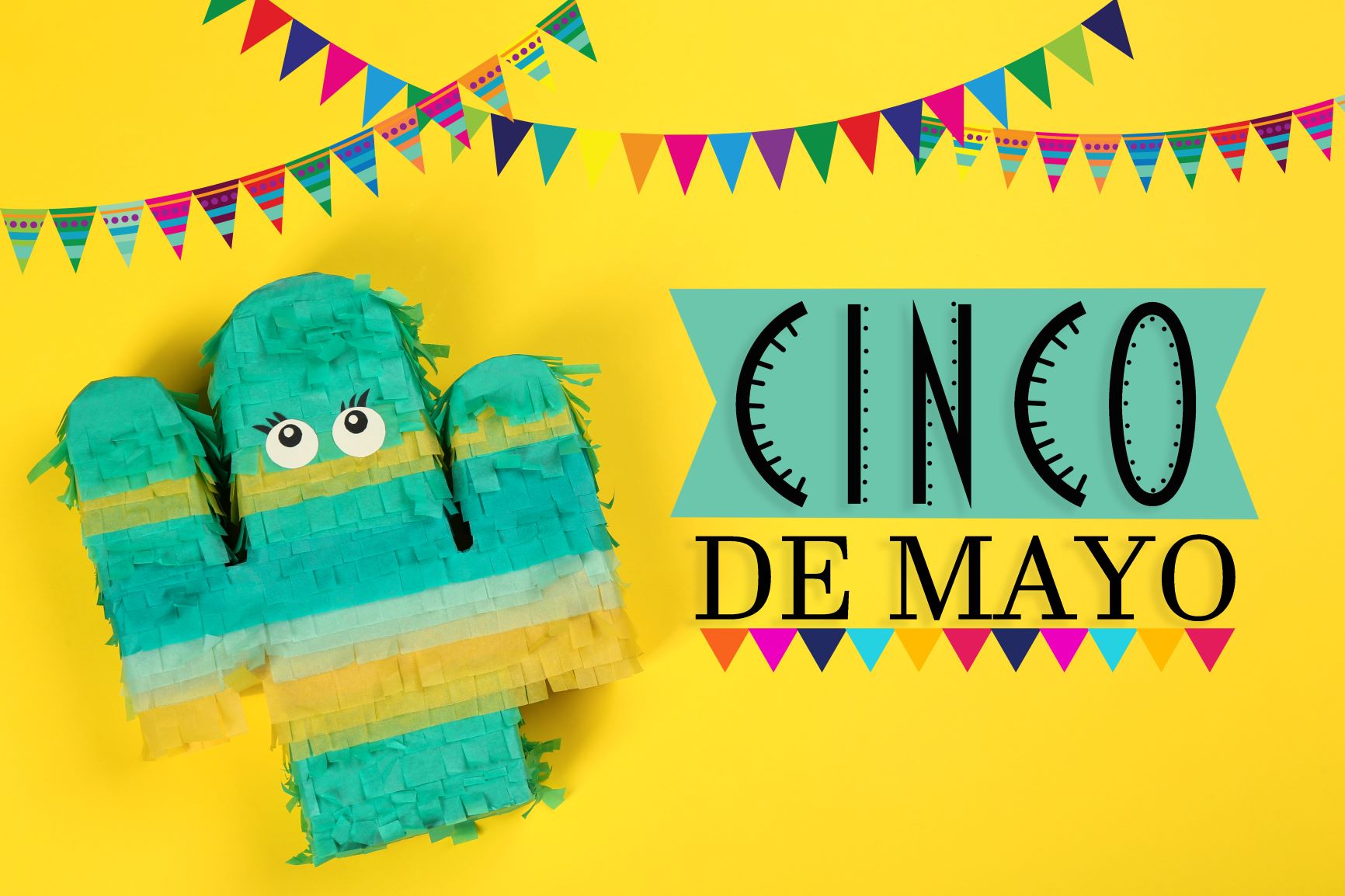 If You're Planning to Honor Cinco de Mayo with a Fiesta or Dinner with Family, Here are Twenty Celebration-Worthy, Delicious, and Healthy Recipes You Can Try: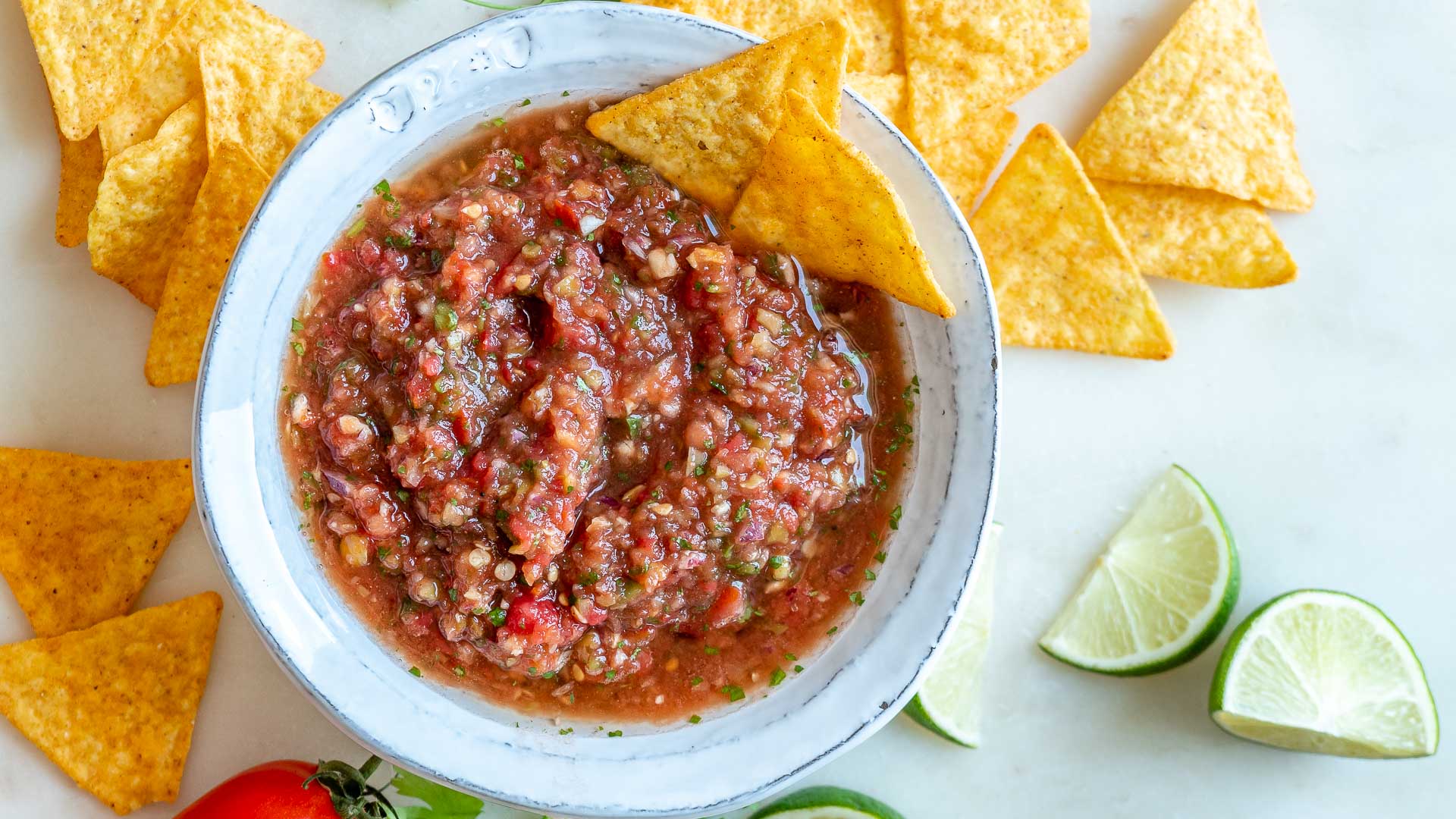 Good salsa is a must-have at any Cinco De Mayo celebration! We have a bunch of excellent salsa and pico recipes, but this one may be my favorite one. Let me know what you think!
---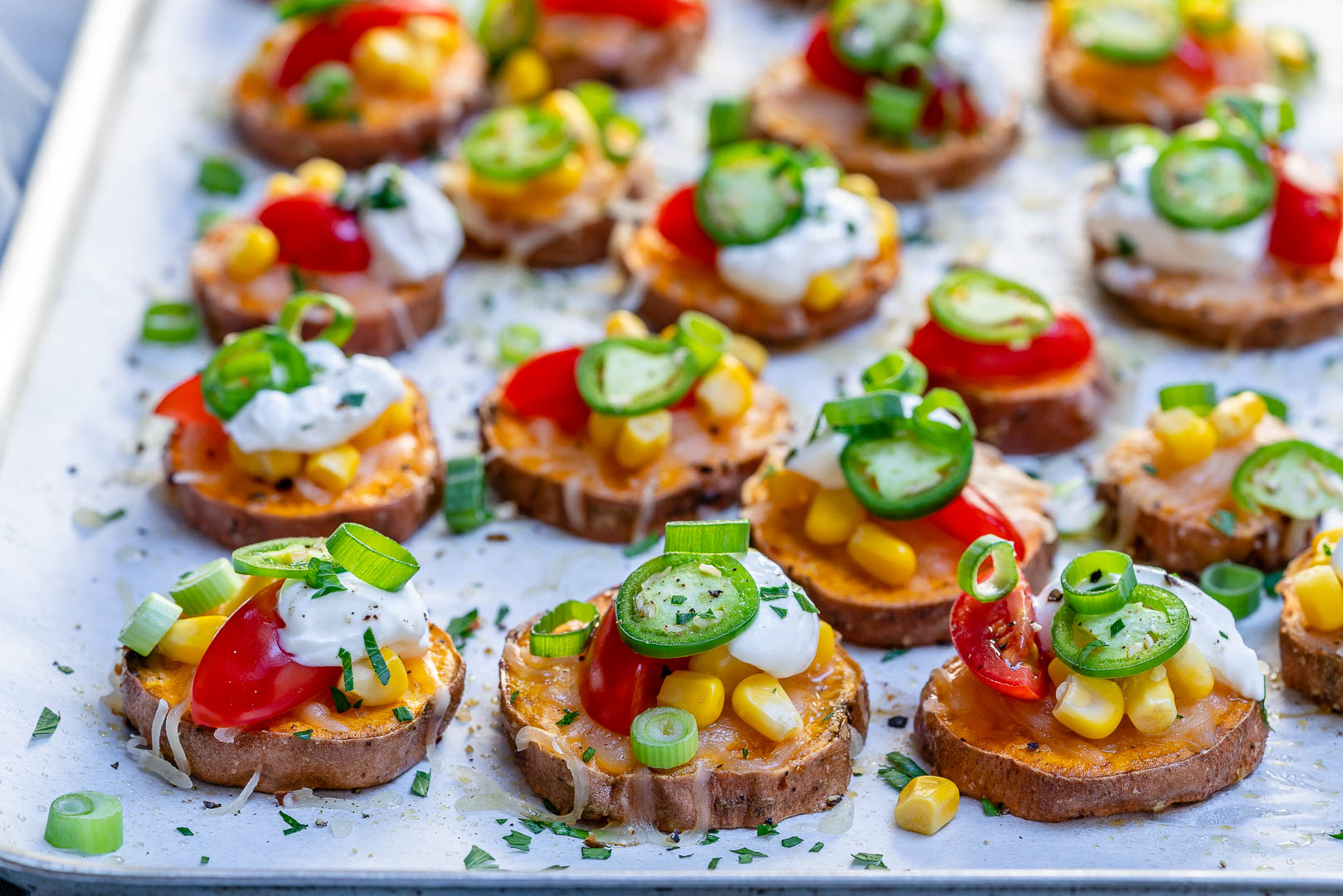 Love nachos but want something unique and healthier? This recipe is definitely for you! These are perfect zesty little appetizers for throwing together before a party.
---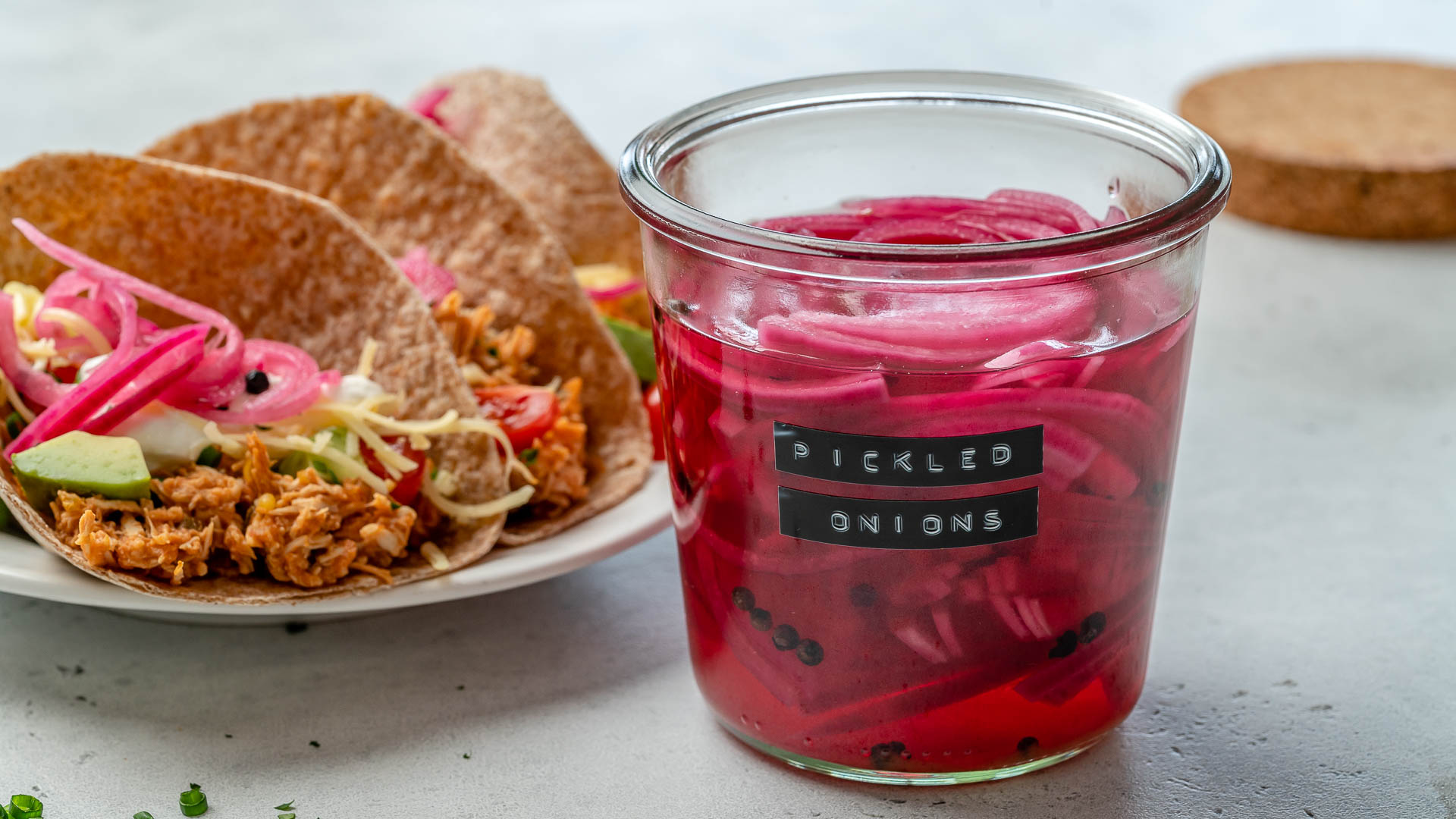 I love making these to put on top of tacos or nachos for more than a dash of color! They also add a nice, tangy, sweet flavor to your meals and are easy and inexpensive to make at home!
---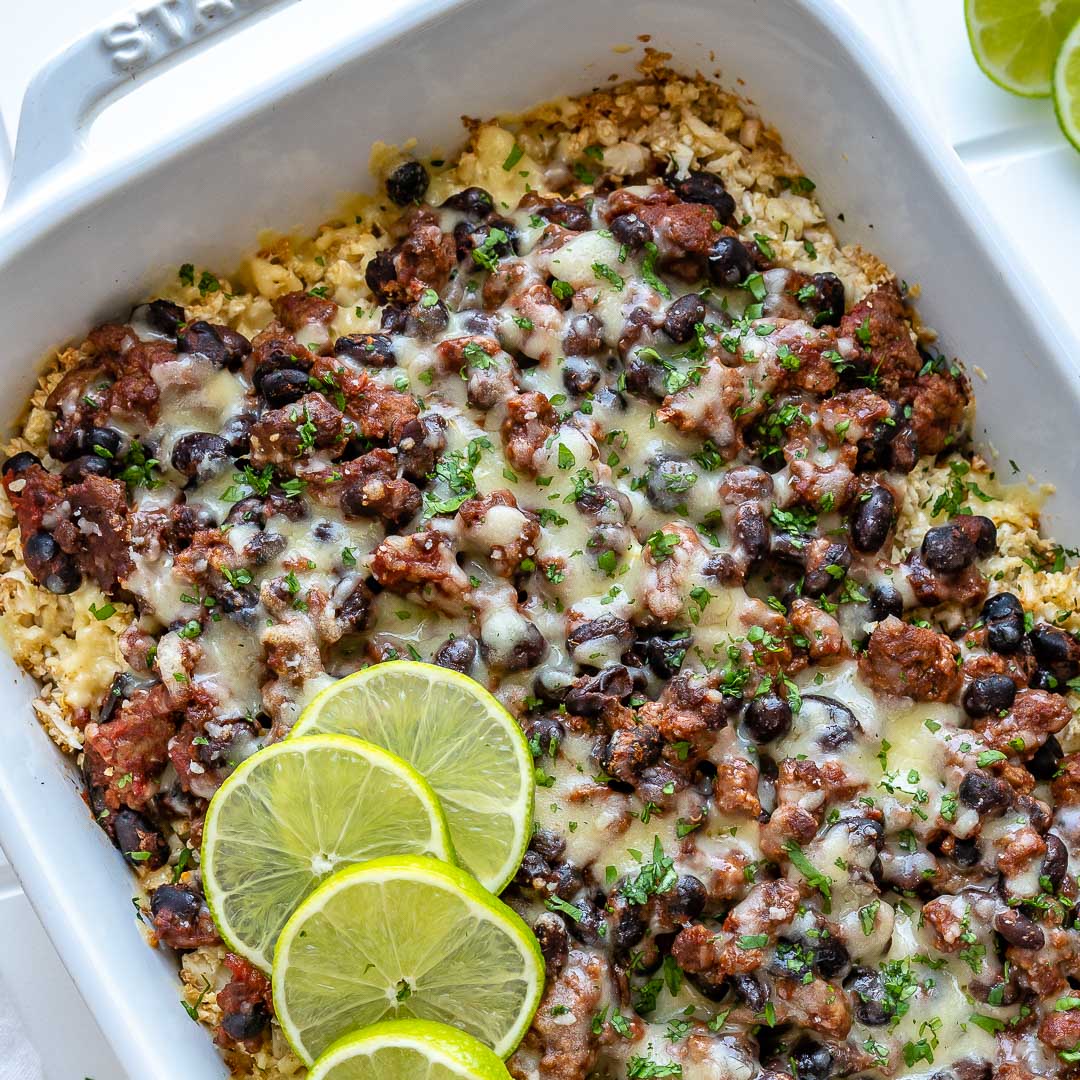 This "Riced" Cauliflower Taco Casserole is a TOTAL family pleaser! Cauliflower is an insanely versatile cruciferous vegetable that we should all be eating more of, and this recipe is so delicious and satisfying.
---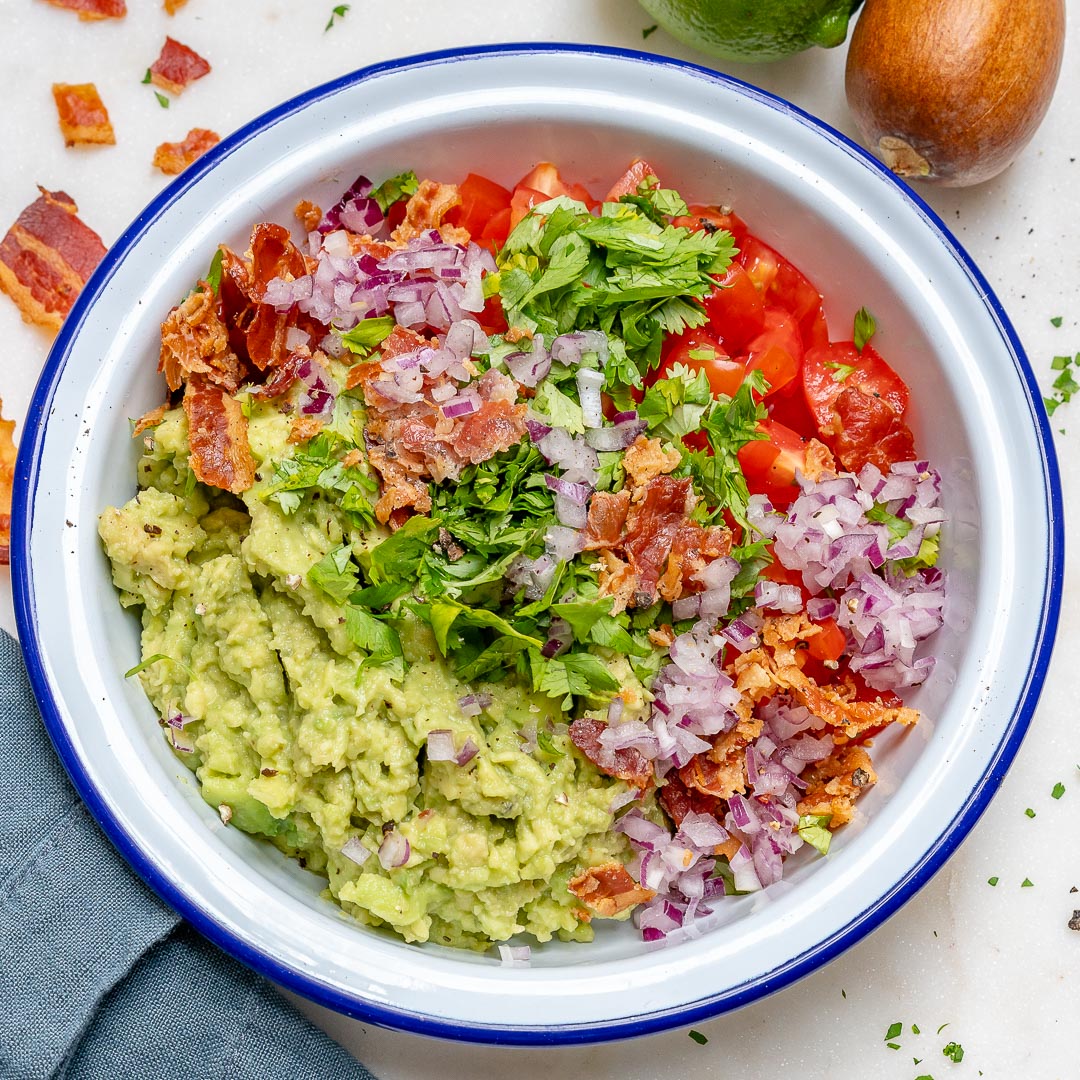 Guacamole! Another staple at any good Cinco De Mayo party (or a regular ole' taco Tuesday). You may have a go-to recipe, but if you haven't already, I recommend trying this one! It's clean, delicious, and easy to make. (Plus, there's bacon! Need I say more?)
---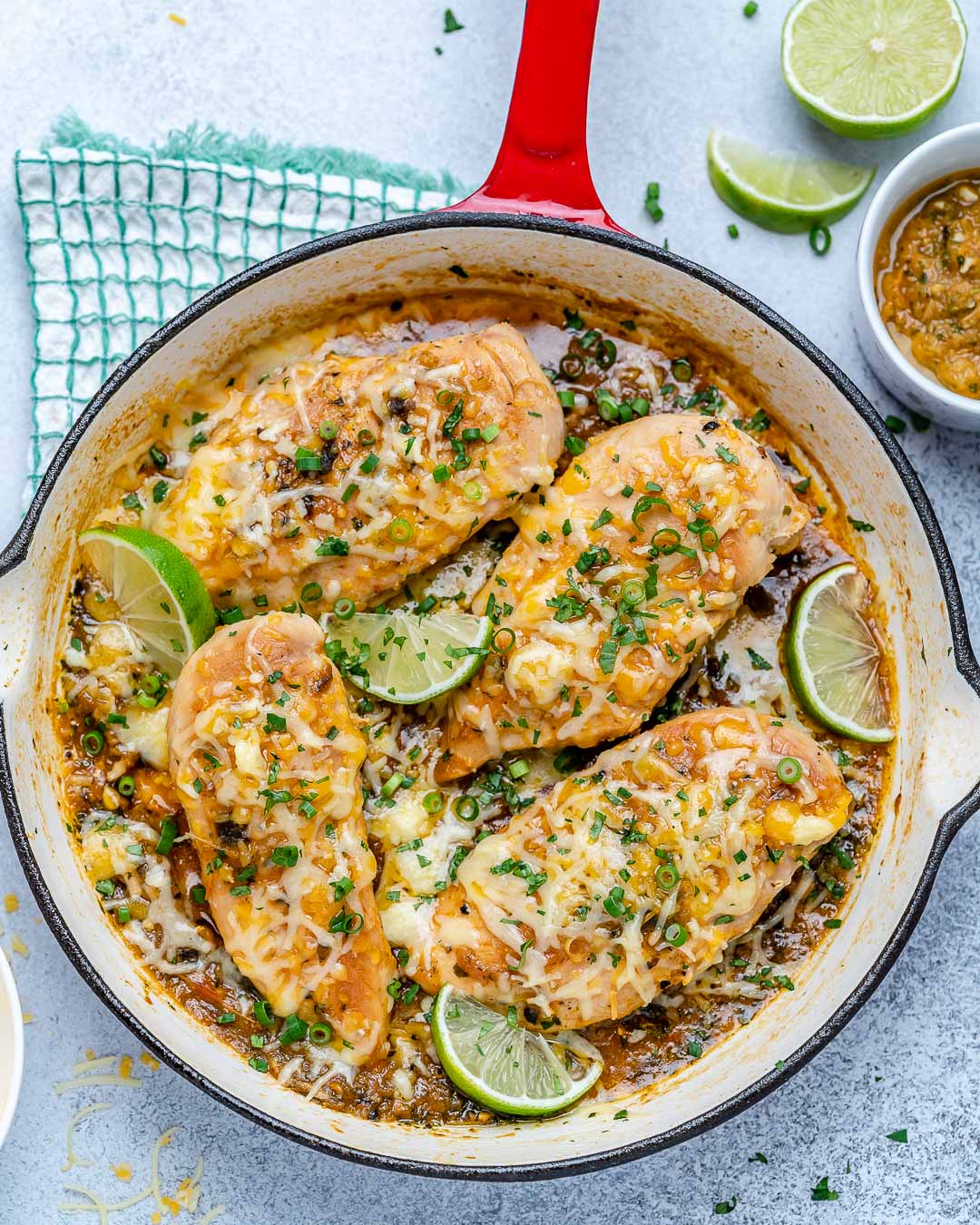 This Salsa Verde Chicken is an EASY one-pan dinner idea to impress your guests. It's packed with flavor, and I'm sure it'll quickly become permanent on your menu! Pair it with the guacamole from above and some rice for a perfect meal.
---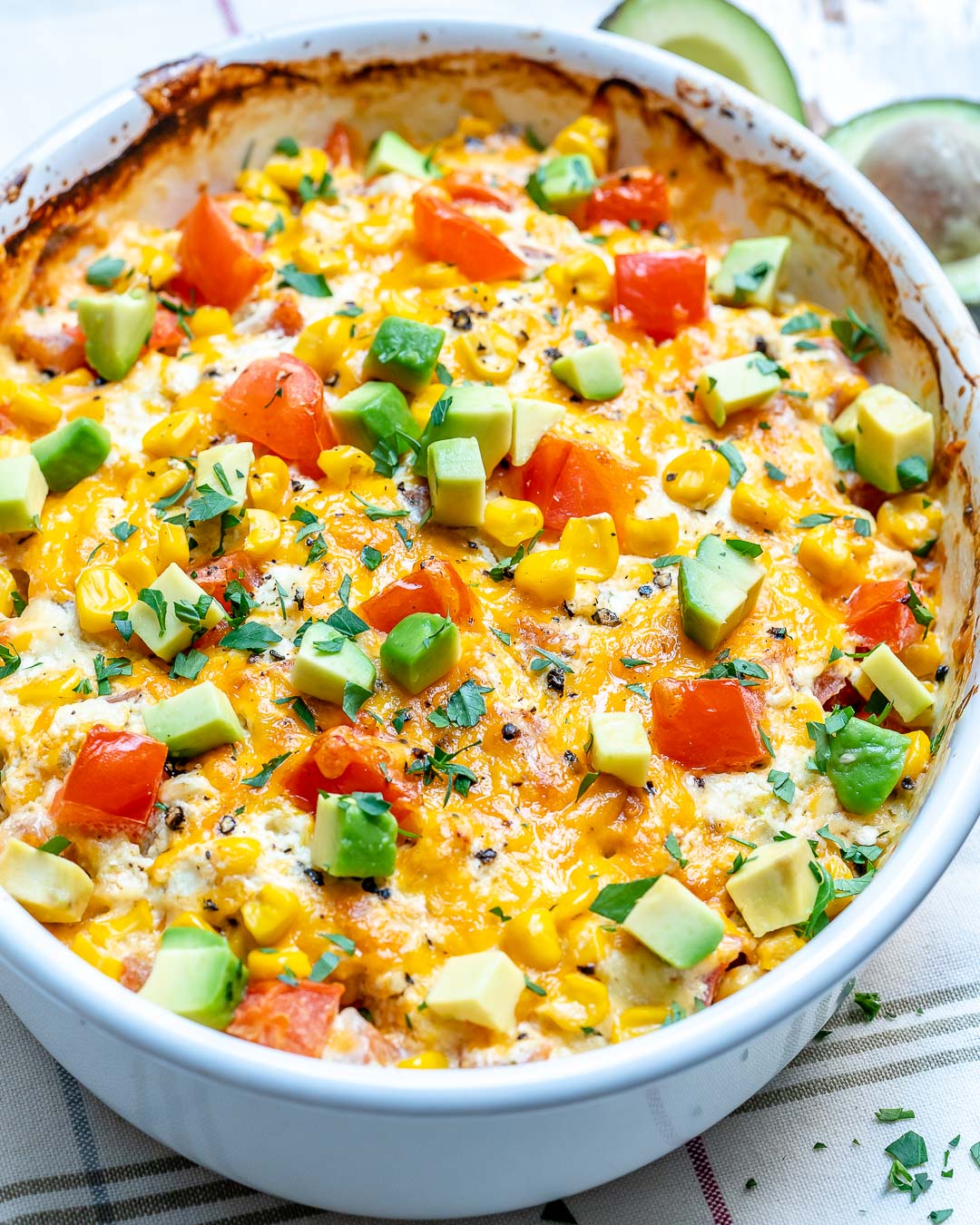 This is a family favorite in my house! It's so comforting and a nice treat, so it'll be perfect for adding to your Cinco de Mayo menu. Let me know if you try it and what your family thinks of this comfort meal!
---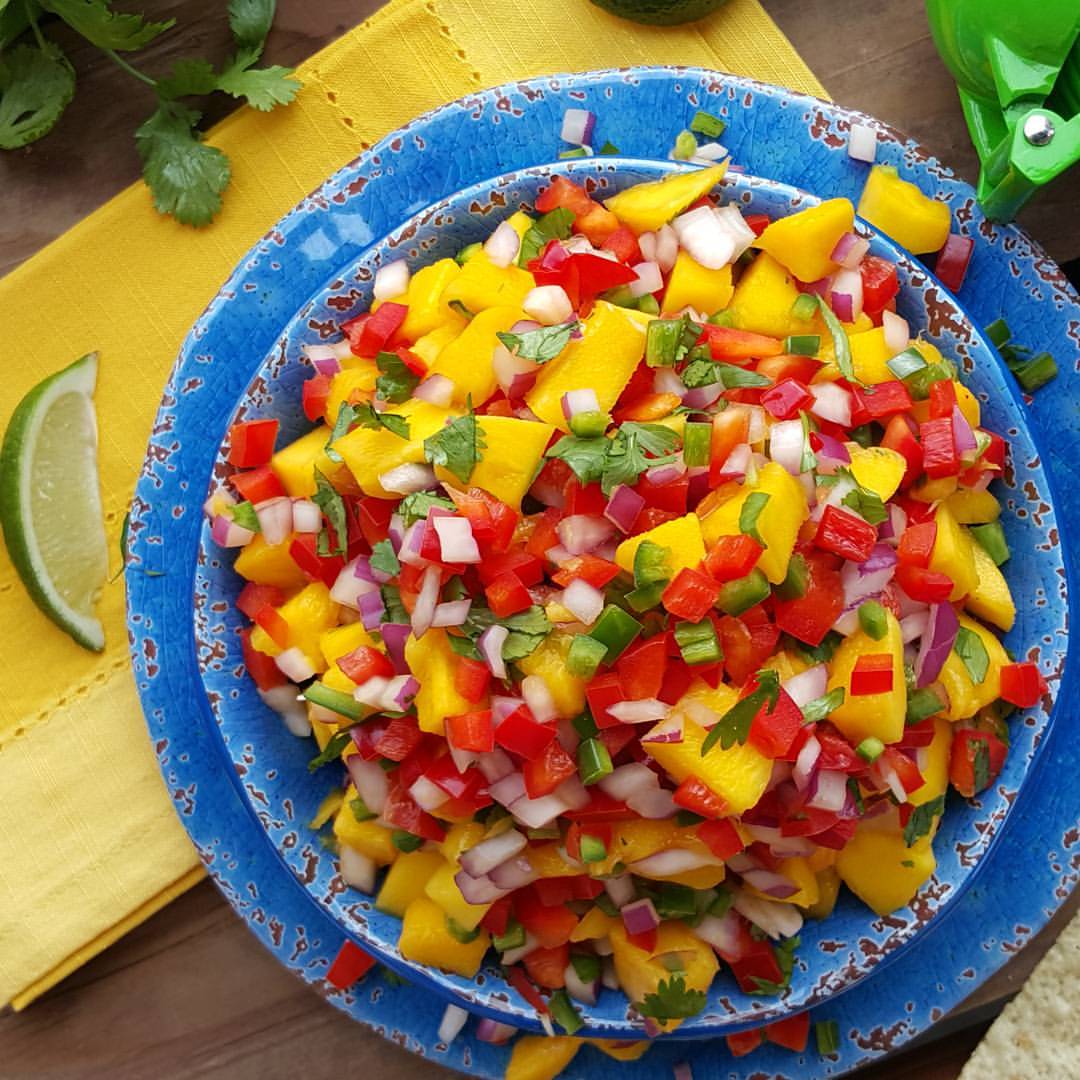 A little bit of spicy and a little bit of sweet, the mango salsa is surprisingly delicious and perfect as a dip or a topping on tacos, fish, chicken, or any other seafood. And a fun bonus, mango is low in calories yet high in nutrients — particularly vitamin C, which aids immunity, iron absorption, and growth and repair.
---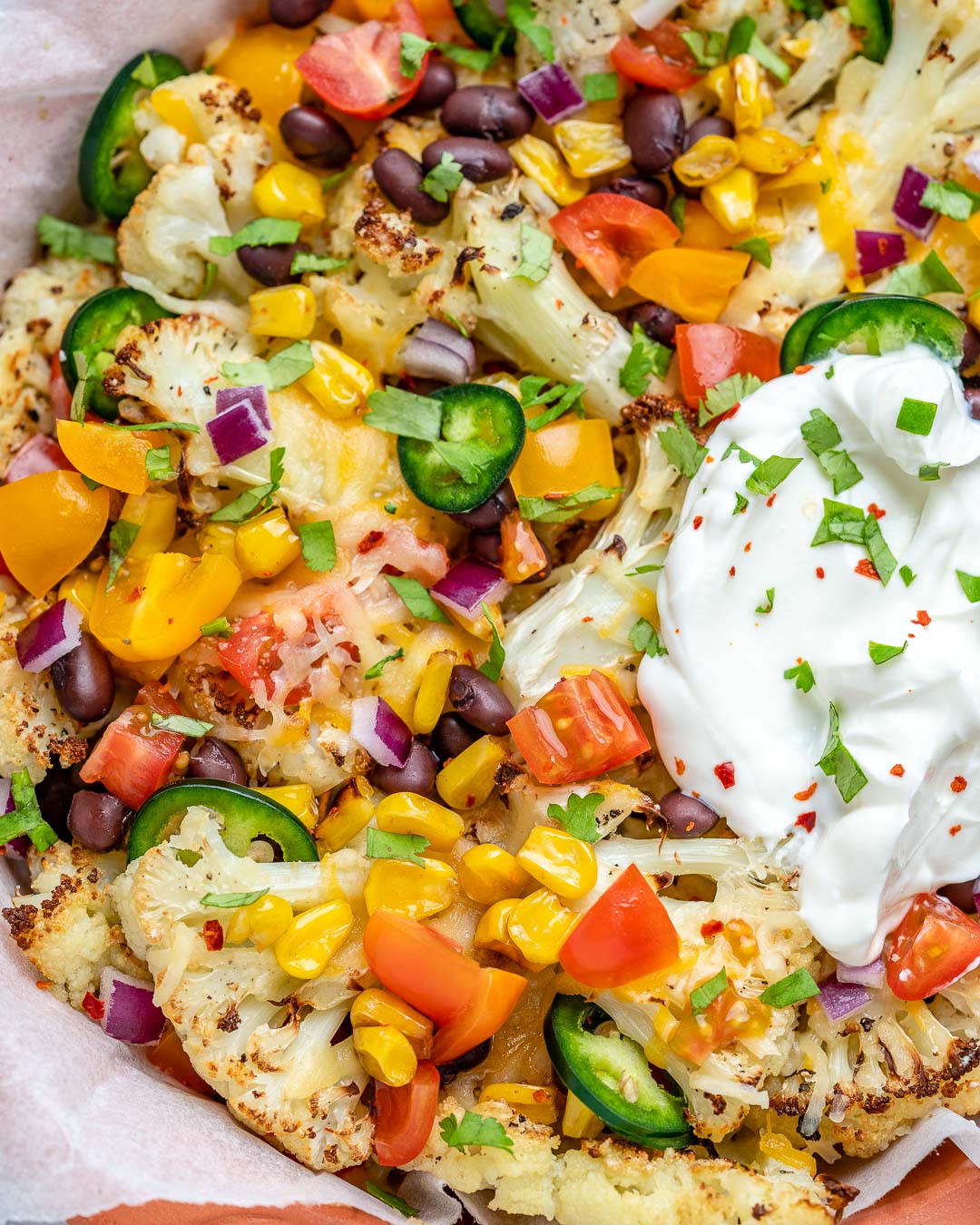 You have to have nachos at your celebration! And if you're looking for something low in carb or gluten-free, then this delicious recipe may be just what you need. As always, ingredients are SUPER interchangeable, so use what you have and hand and add whatever your family loves!
---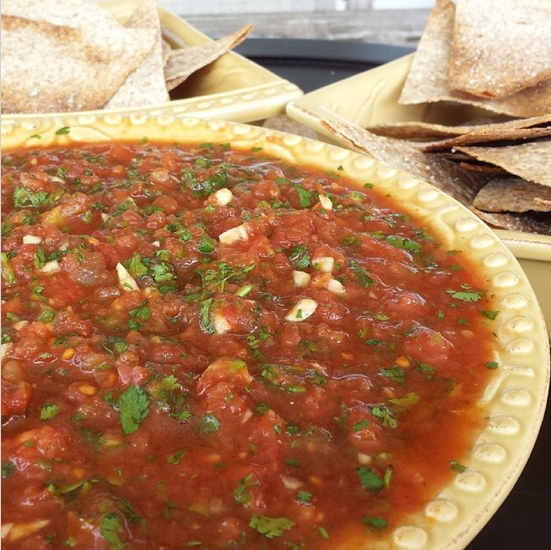 I'm a sucker for the touch of garlic in any recipe, and it's absolutely perfect in this hot salsa. Paired with healthy Ezekiel baked tortilla chips, you won't regret making this for whatever party you're throwing next Wednesday.
---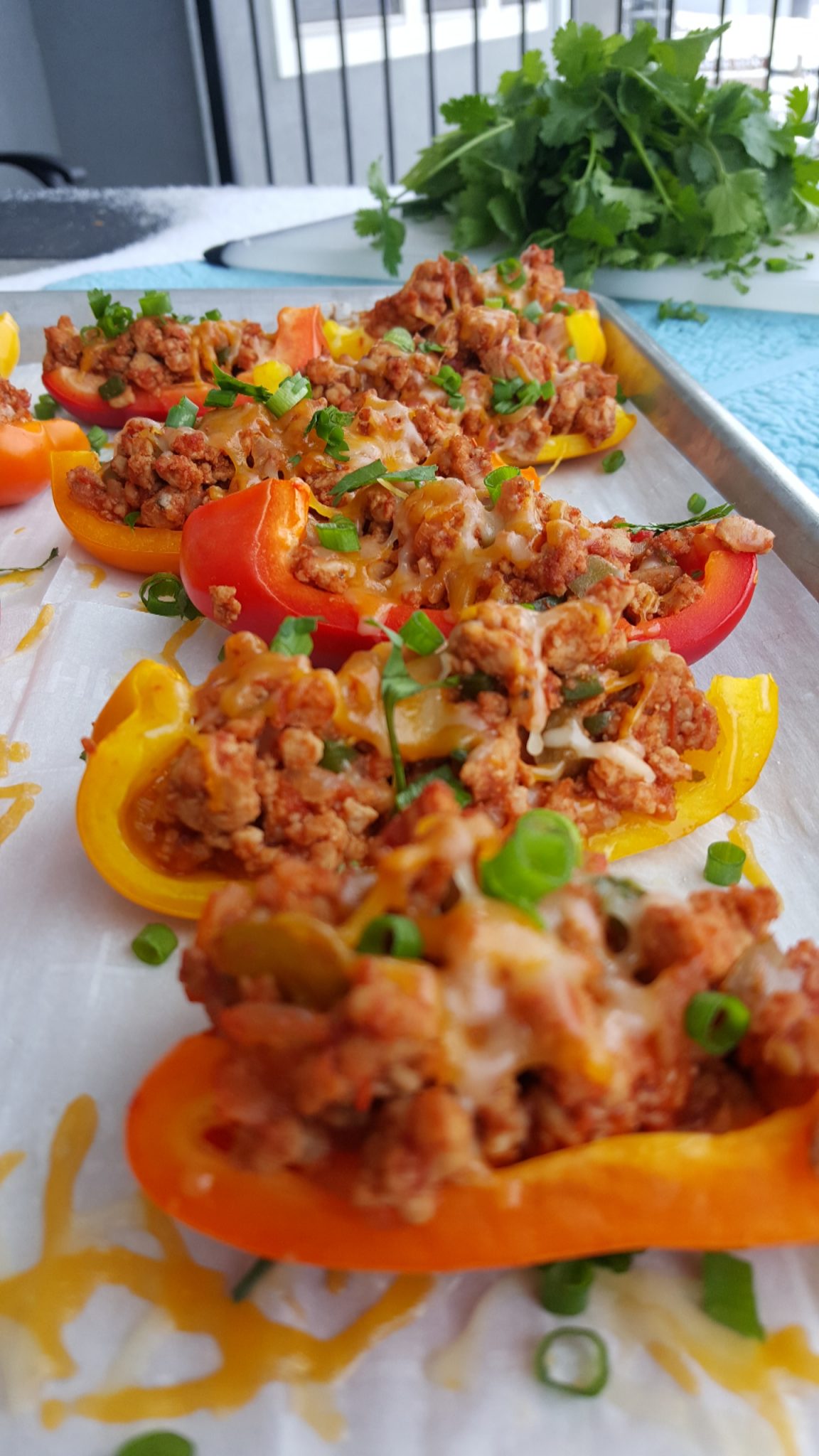 Here's another fun and clean twist on classic nachos. These are delicious and great for appetizers. Have the family join you in the kitchen to make these! Cooking with your kids is a great way to bond and teach them the importance of clean eating.
---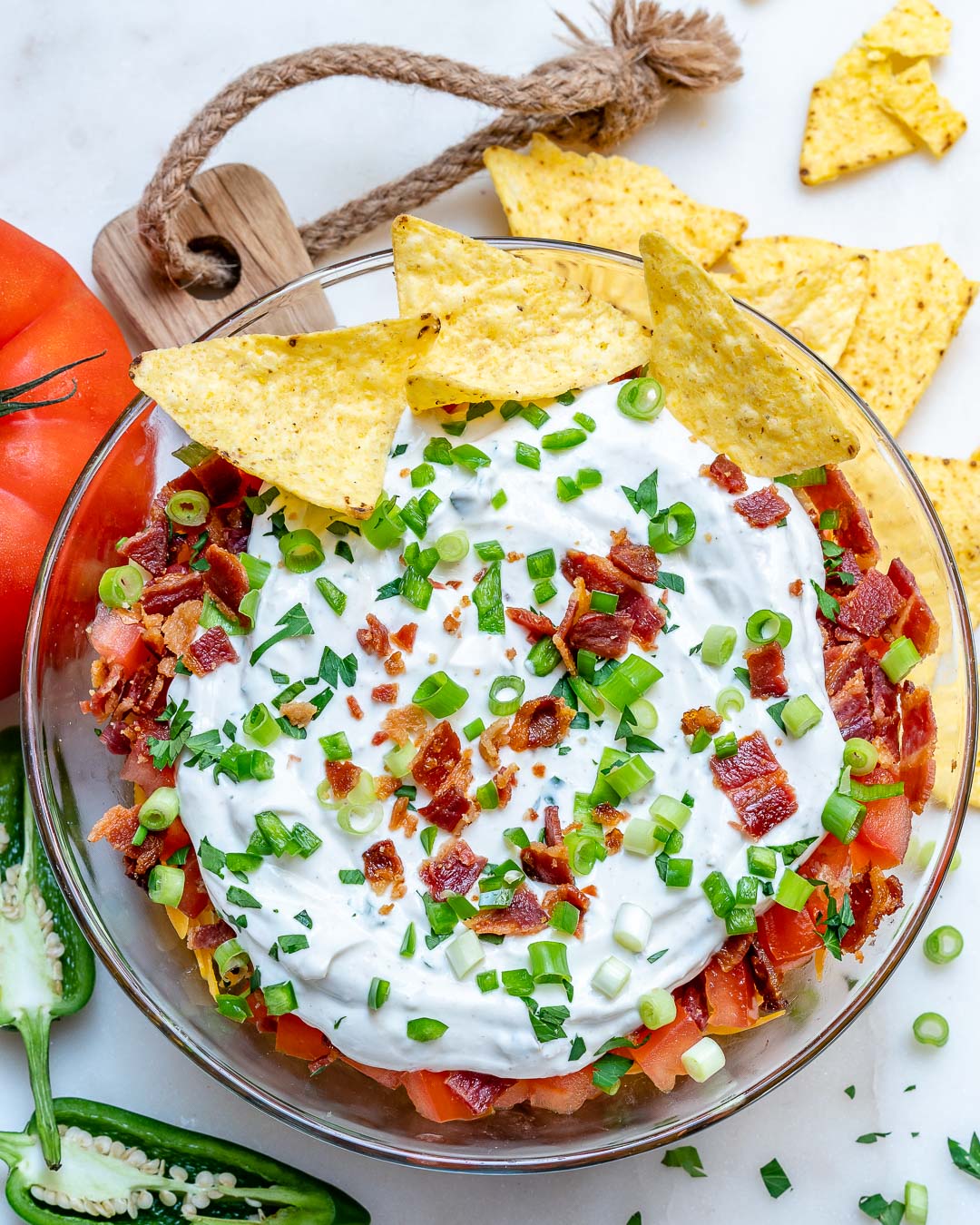 I LOVE this spin on bean dip because it's healthy while still being delicious. You can also double the recipe to feed a bigger group the perfect appetizer. This dip stays great in the fridge for a few hours, so you can make it ahead of time.
---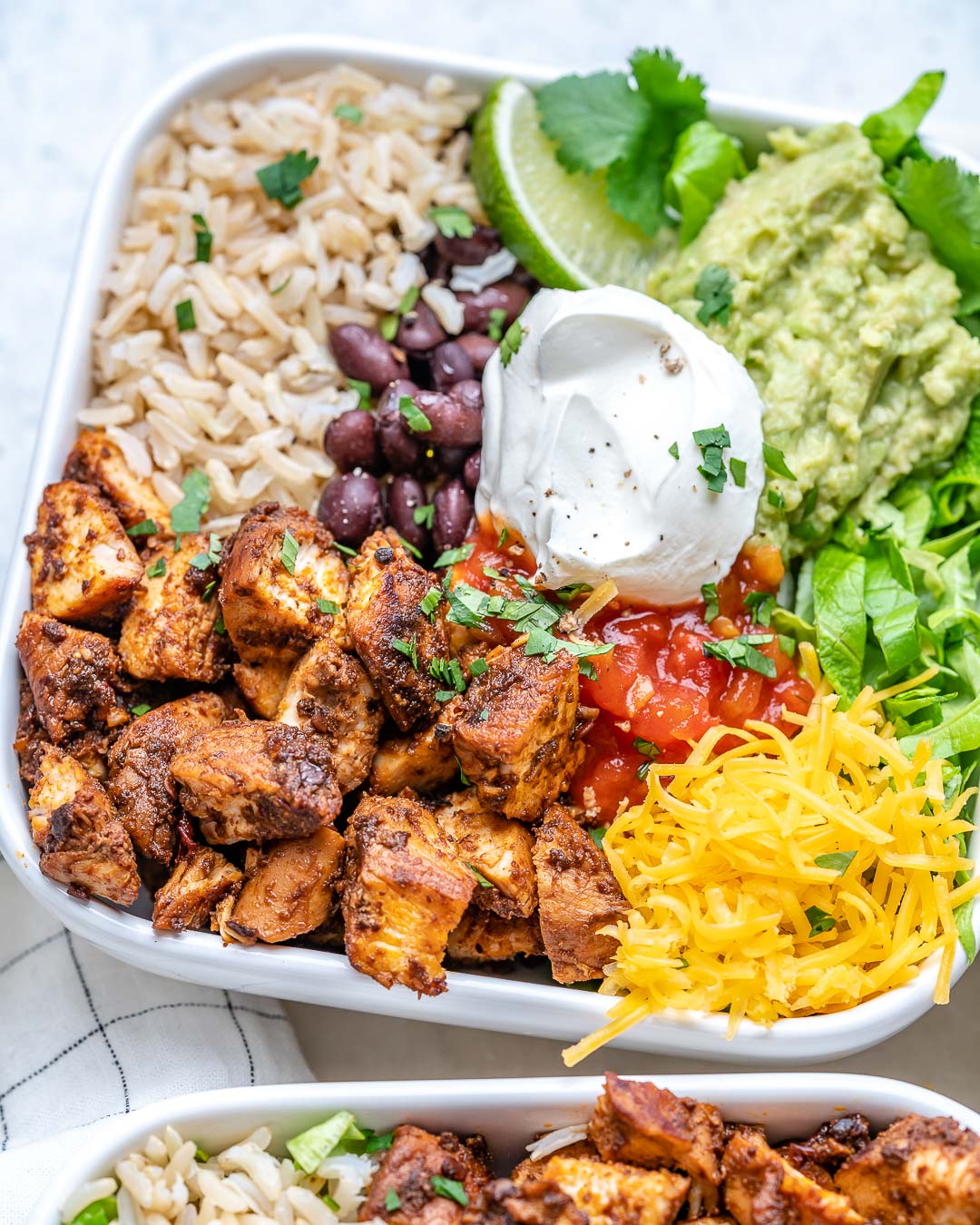 Anyone else LOVE chipotle? I know my family can't be the only ones! So, if you agree, then you have to try these copycat chicken burrito bowls. They're simple to make and can be prepared a few days in advance.
---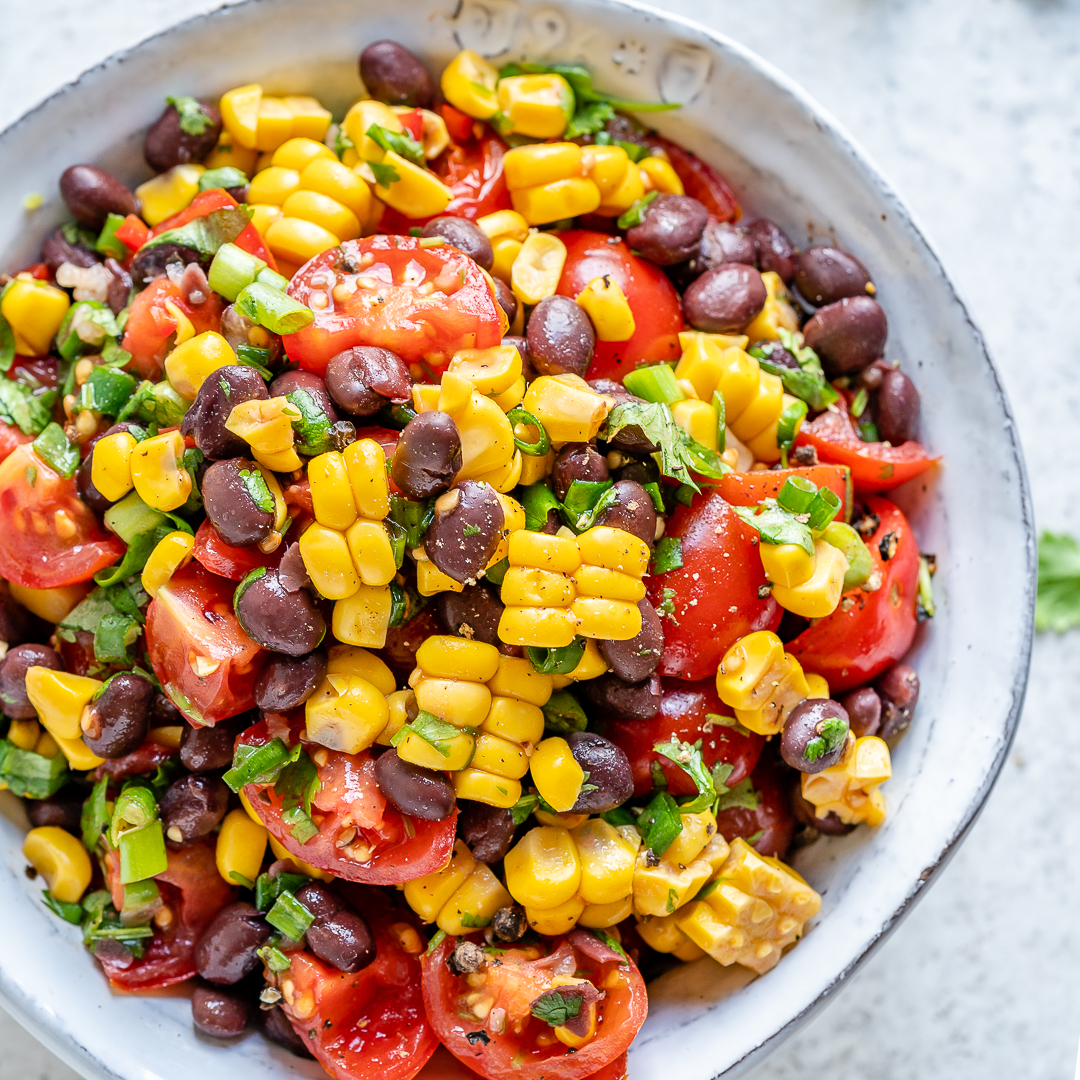 I wasn't lying before when I said we have some fabulous pico recipes here at Clean Food Crush! And this one is highly flexible, so you can interchange your favorite ingredients to personalize it for your family.
---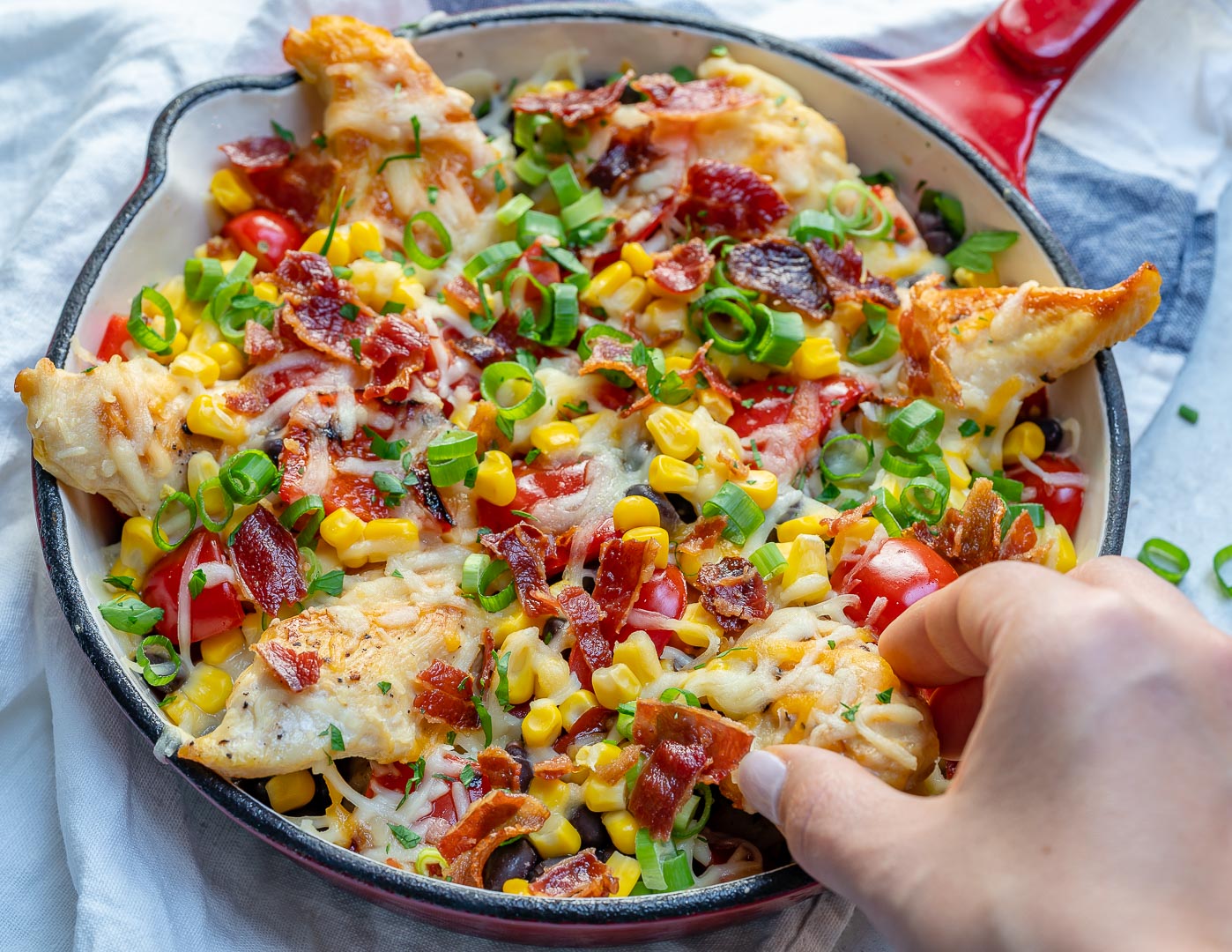 Haven't seen a nacho recipe you're drawn to yet? Don't worry, because these are incredible. It's packed full of protein, nutrients, and flavor and will be sure to please a crowd.
---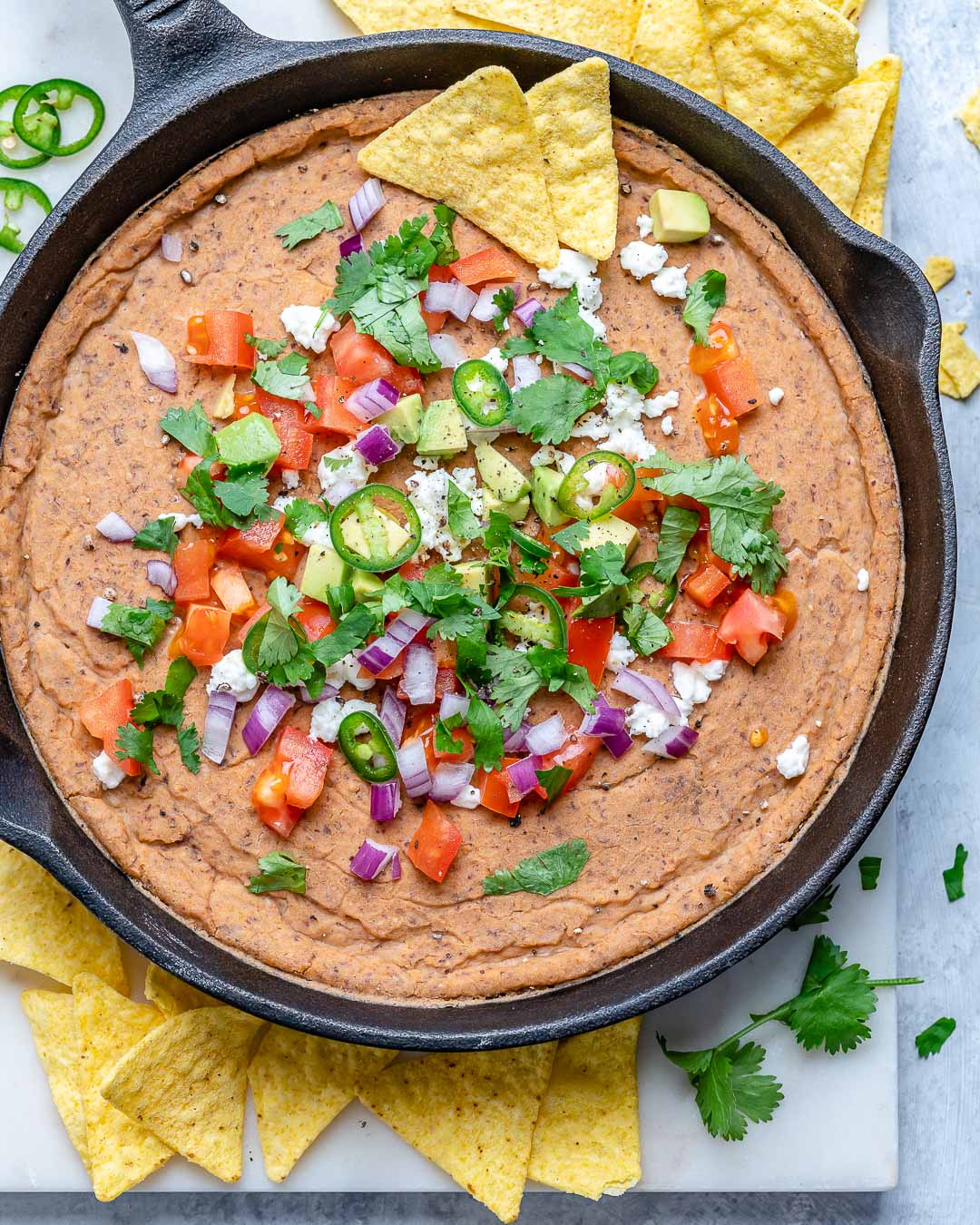 This is a quick recipe that truly delivers on flavor thanks to the mixture of dark and light beans combined with just the right amount of seasonings and spices! Even the pickiest of eaters will drool over this Mexican bean dip.
---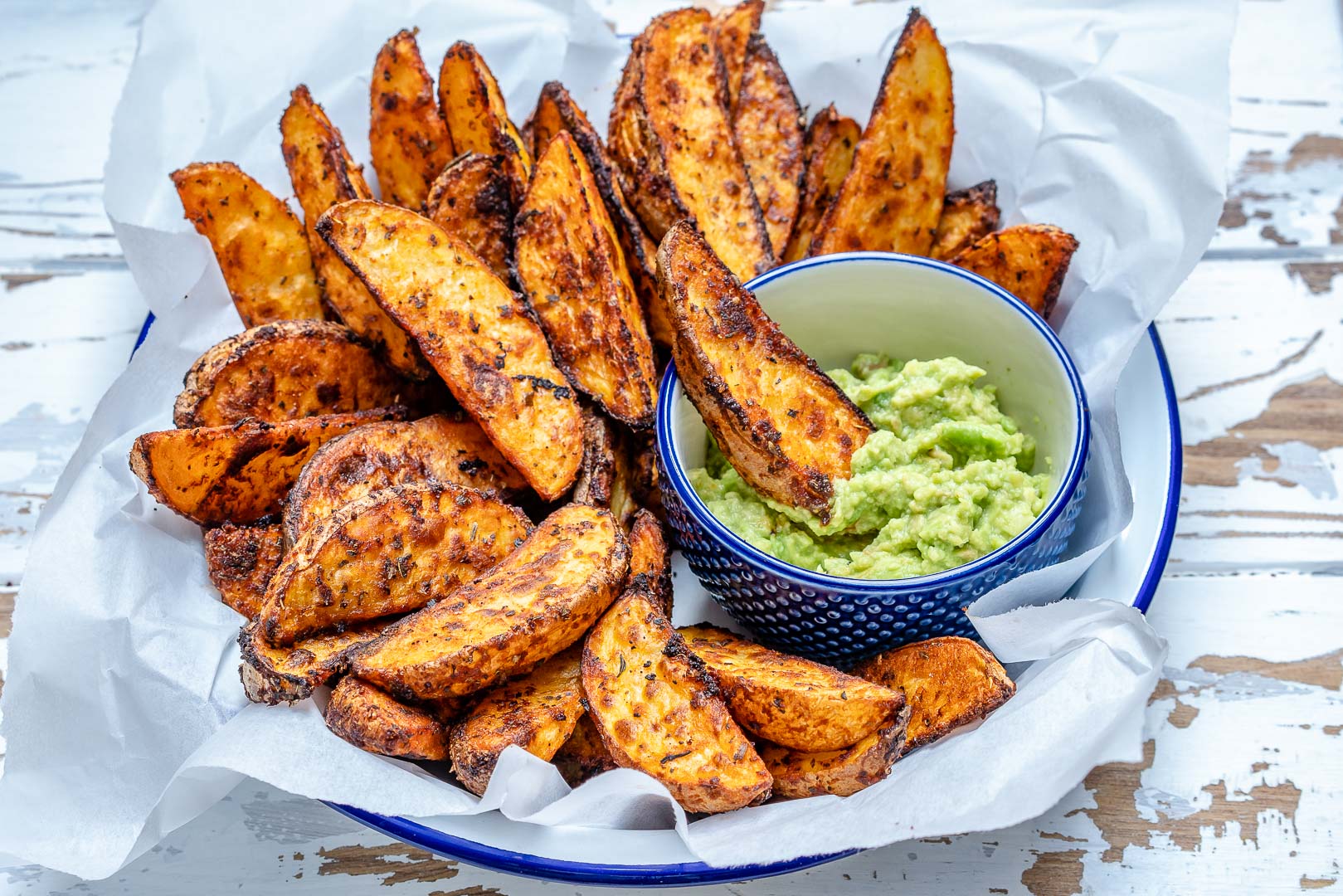 Fries and potato wedges are great for any get-together, including Cinco De Mayo! And if you need convincing, remember that potatoes are a great source of fiber, which can help you lose weight and prevent heart disease by keeping cholesterol and blood sugar levels in check.
---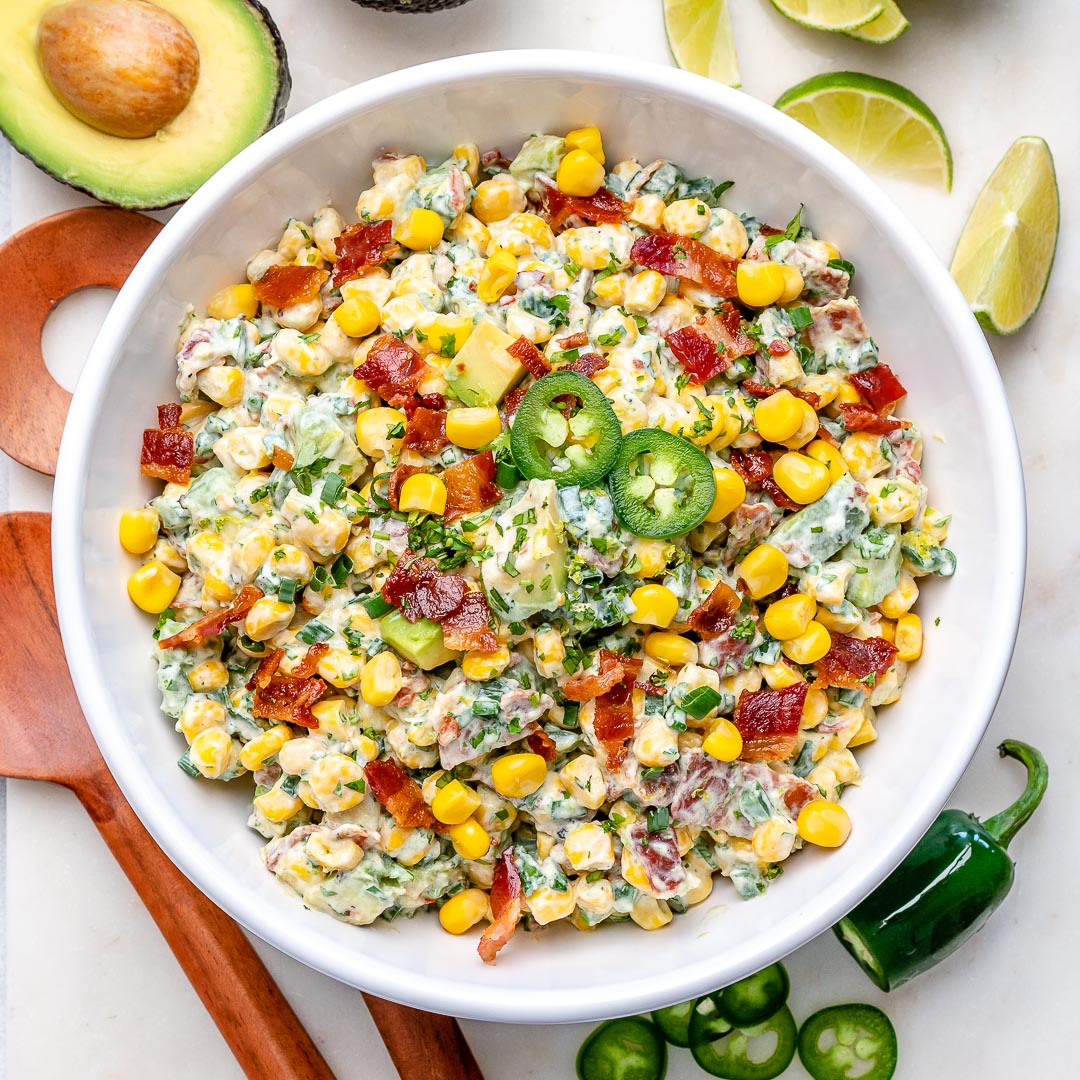 At CFC, we believe in moderation and enjoying treats every once in a while. This is one of my favorite indulgences! The salad is packed with flavor, creamy, tangy, slightly spicy, crunchy, and a definite winner.
---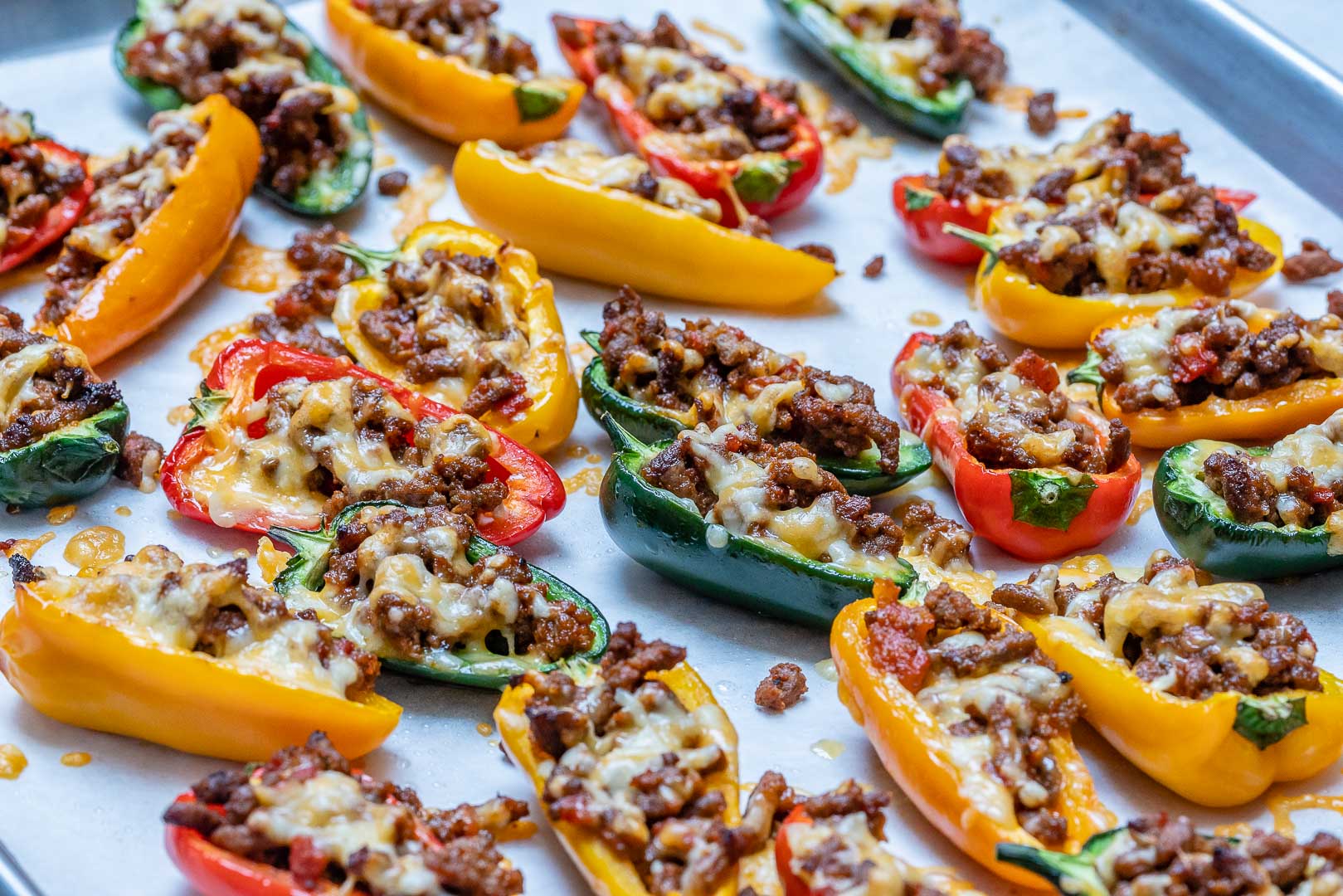 You've got to have some taco choices on the table next week, and if you want something healthier and unique, you should try these! We get a bit of healthy protein from the grass-fed beef, and antioxidants from those beautiful colored peppers, and tomatoes.
---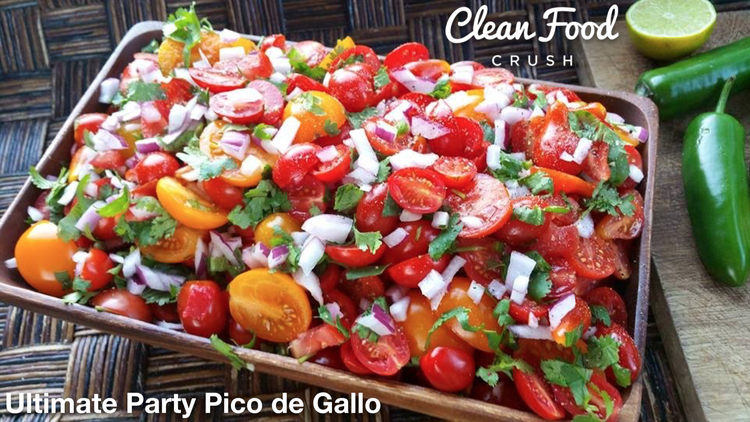 Last but not least, another delicious pico recipe that is packed with nutrition and flavor, sure to please a crowd! Tomatoes are full of fiber, potassium, vitamin C, and choline content, all of which support heart health. You won't regret making this for your Cinco De Mayo celebrations! 
---
However you choose to celebrate this important holiday, I hope you have a great time with your loved ones and enjoy some delicious meals. 
Let me know if you try something on this list or if your family has any staple meals you always make for Cinco de Mayo!
Have a great weekend, Crushers! Keep up the awesome work!



Leave a Comment Below:
Related Posts :
..