25

Nov, 21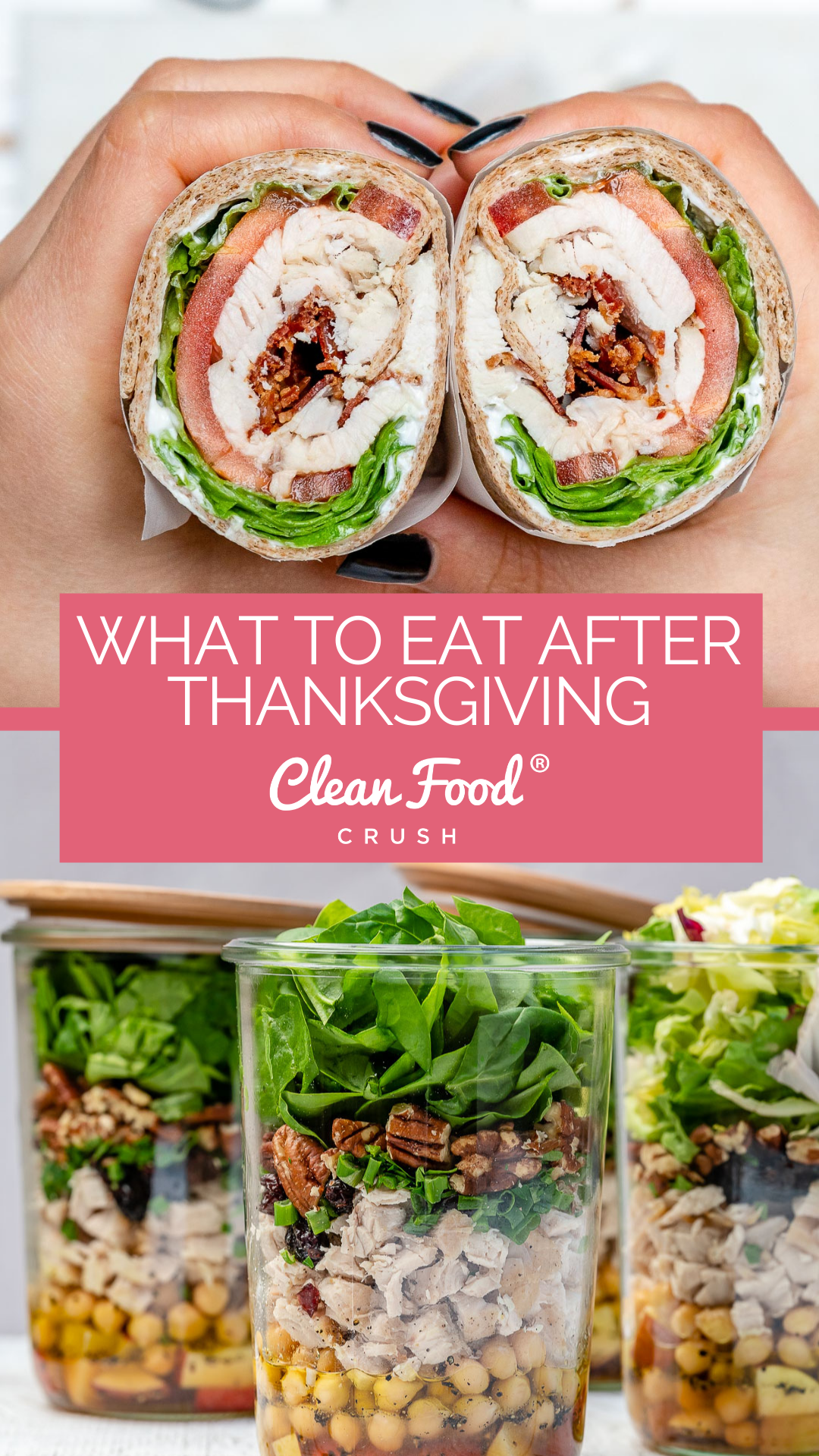 Got Thanksgiving Leftovers?
Whether it's extra food, extra bloat, or extra fatigue, sometimes those Thanksgiving Leftovers can be a bit much.

Holiday meals require a TON of planning which means thinking about what foods you'll eat for days or even weeks in advance. And after enjoying a meal(s) with your closest loved ones, the last thing you want to think about is food. But tomorrow is coming, and despite the temptation to restrict meals, it is important to eat regular, nutritious, and clean meals.
Rather than fasting for days on end, eating will help maximize metabolism and regulate blood sugar, insulin levels, and hunger hormones. You don't have to follow a strict diet after holidays, but it can be helpful to choose lighter meals to help your body recover quickly.
So, what is best to eat after a big holiday like Thanksgiving? I've put together my best tips for recovering from extra consumption + favorite recipes perfect for post-holiday celebrations.  The great thing is, these clean Thanksgiving leftover recipes can actually help you recover! #Winning
Tips to Recover From Feasting: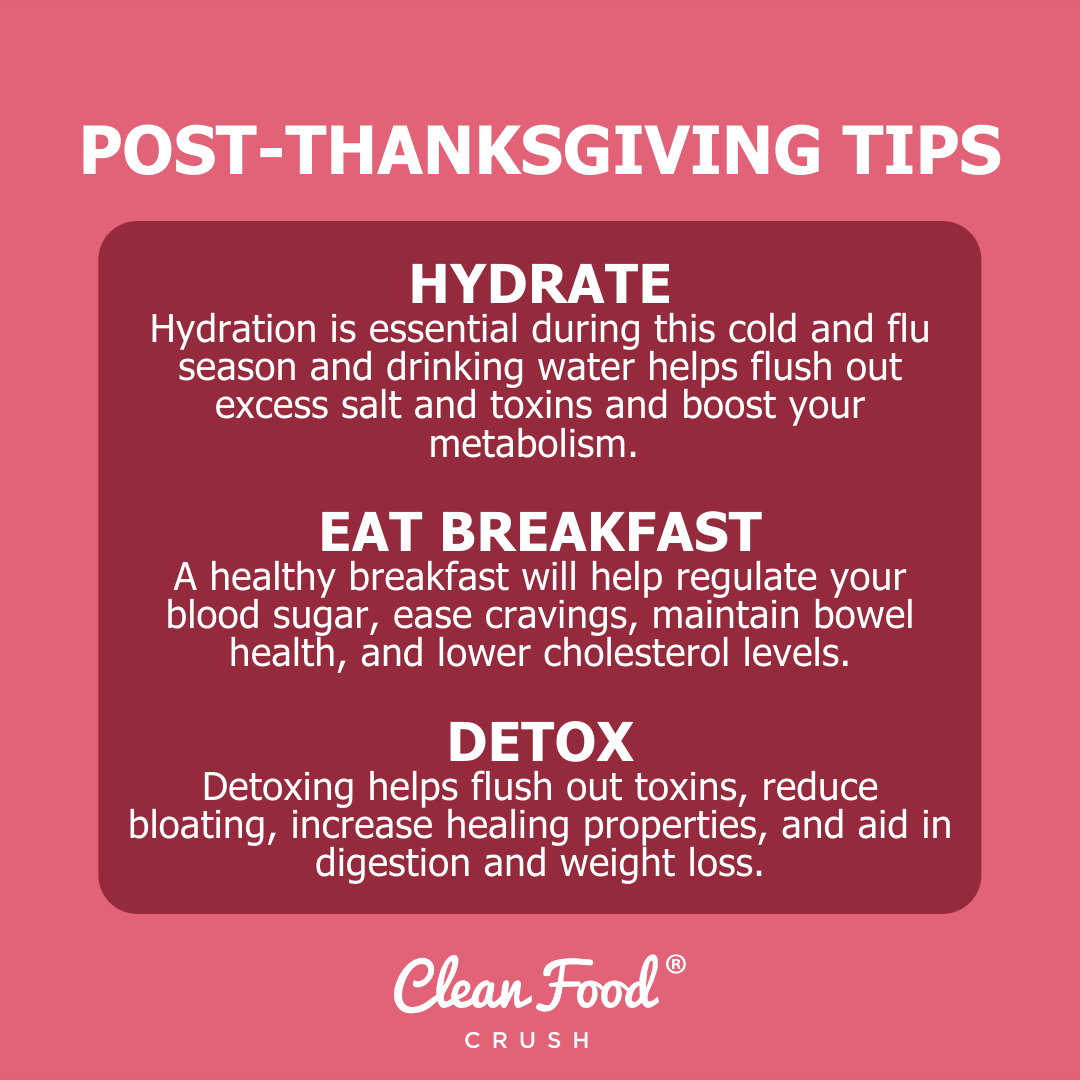 ➡️ HYDRATE
First and foremost, be sure you're drinking plenty of water! Hydration is essential all the time, but you likely consumed more sodium than usual during Thanksgiving, meaning you'll need extra water to re-hydrate. Plus, this will help flush out excess salt, toxins and boost your metabolism. 
Another great option for hydrating is green tea! Not only is it hydrating, but, being rich in antioxidants, it can also help raise energy levels, burn fat, reduce inflammation, and improve brain function. 
➡️ EAT BREAKFAST
If you can manage it, eat breakfast the day after Thanksgiving. Over-correcting after a large meal by skipping breakfast is tempting, but you can start the day fresh and on a good foot by eating a light breakfast. A healthy breakfast will help regulate your blood sugar.
Raw fruits and veggies are great for breakfast and snacks the day after Thanksgiving. Veggies are packed full of vitamins your body desperately needs right now and can help ease any cravings. The same can be said for fruit, which can replace dessert if your sweet tooth is begging for more pie. Fruit also has a lot of antioxidants and fiber that will help you get back on track.
Try picking fiber-packed foods in the days following a holiday as well. Fiber is vital for overall health and helps maintain bowel health, lower cholesterol levels, and control blood sugar levels, all of which your body may need right now. I've included a few recipes below with fiber-rich foods like sweet potatoes and fruits that you can make for breakfast!
➡️ DETOX
Finally, a detox isn't a bad idea after such a big and delicious meal. It's not necessary, but your body may need to flush out some extra toxins. Our Three Day Detox is perfect for moments like these! Or, you can join the Clean Food Crush Challenge that comes with a detox week and hundreds of delicious recipes.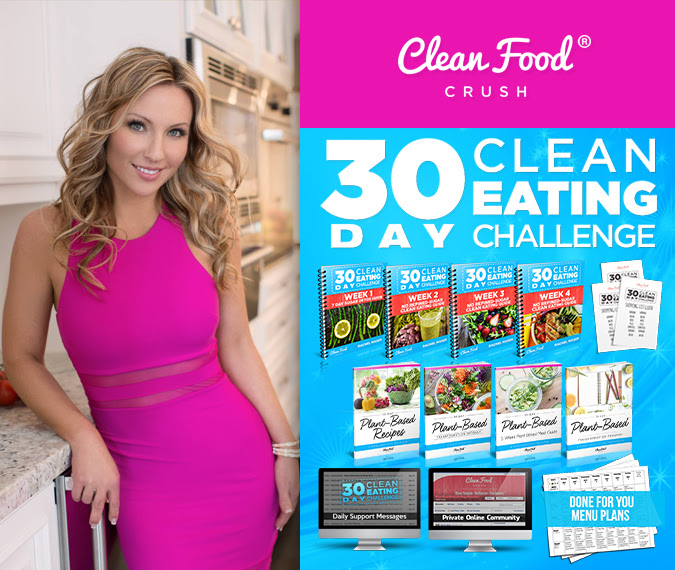 Ready To Feel GREAT!?  Our Clean Eating Challenge and Team are Ready To Help You Eat Clean and Get Lean!
Soup and broth are great for detoxing, and I've included six of my favorites below. If you like these, consider joining the Clean Eating Challenge or Three Day Detox for even more recipes and meal options! 
Here are 20 Recipes To Detox + Use Up Thanksgiving Leftovers!
Whether it's a nourishing and detoxifying soup, a healing smoothie, or just a light meal full of proteins and veggies, we can help you turn your Thanksgiving leftovers into something deliciously healthy!
➡️ LIGHT MEALS:
This easy and fun breakfast loaded with protein and nutrients is great for mornings after a big meal like Thanksgiving!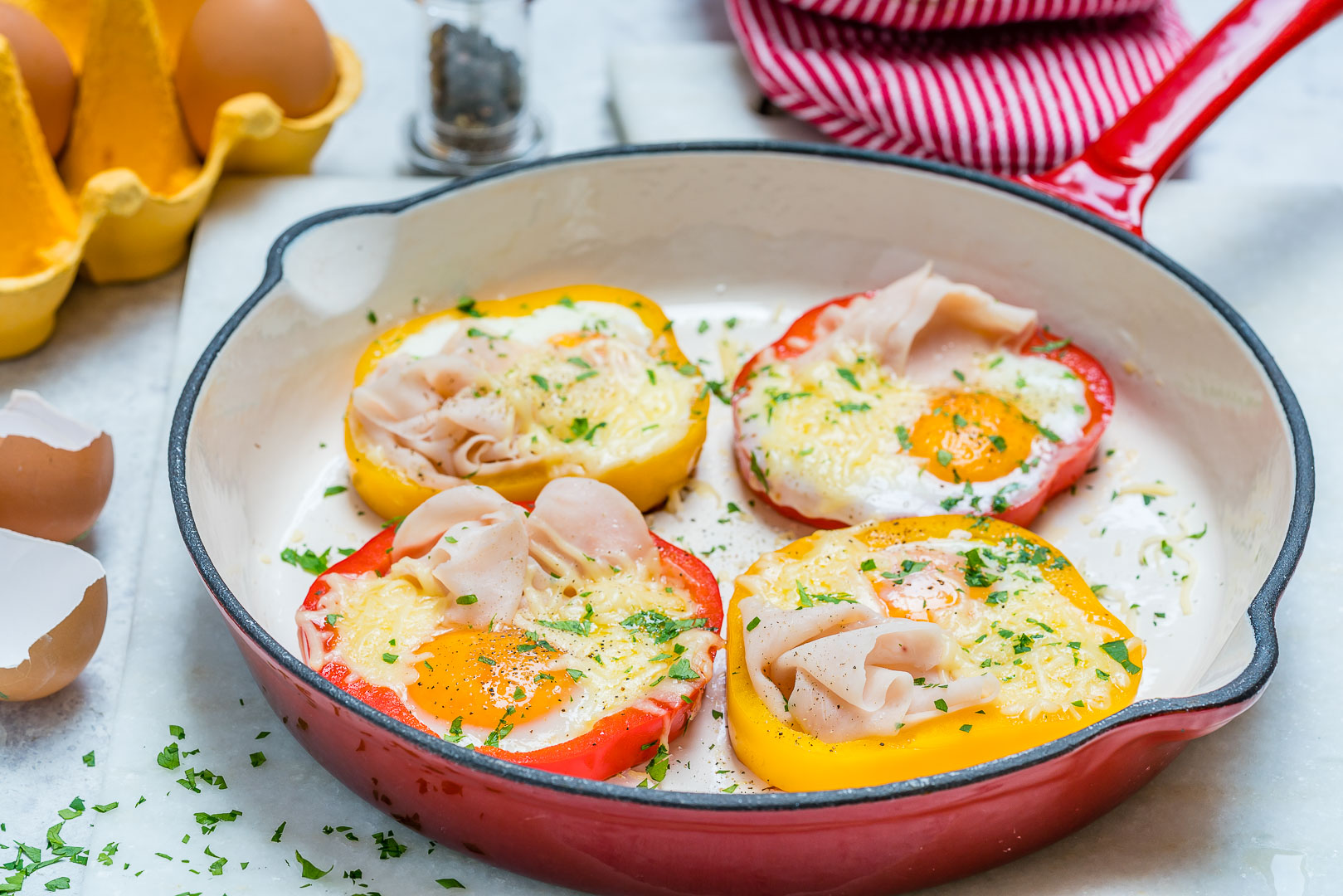 Salads are some of my favorite meals and a go-to after Holidays. This one is even more perfect because you can use any leftover turkey to create a delicious flavor combination!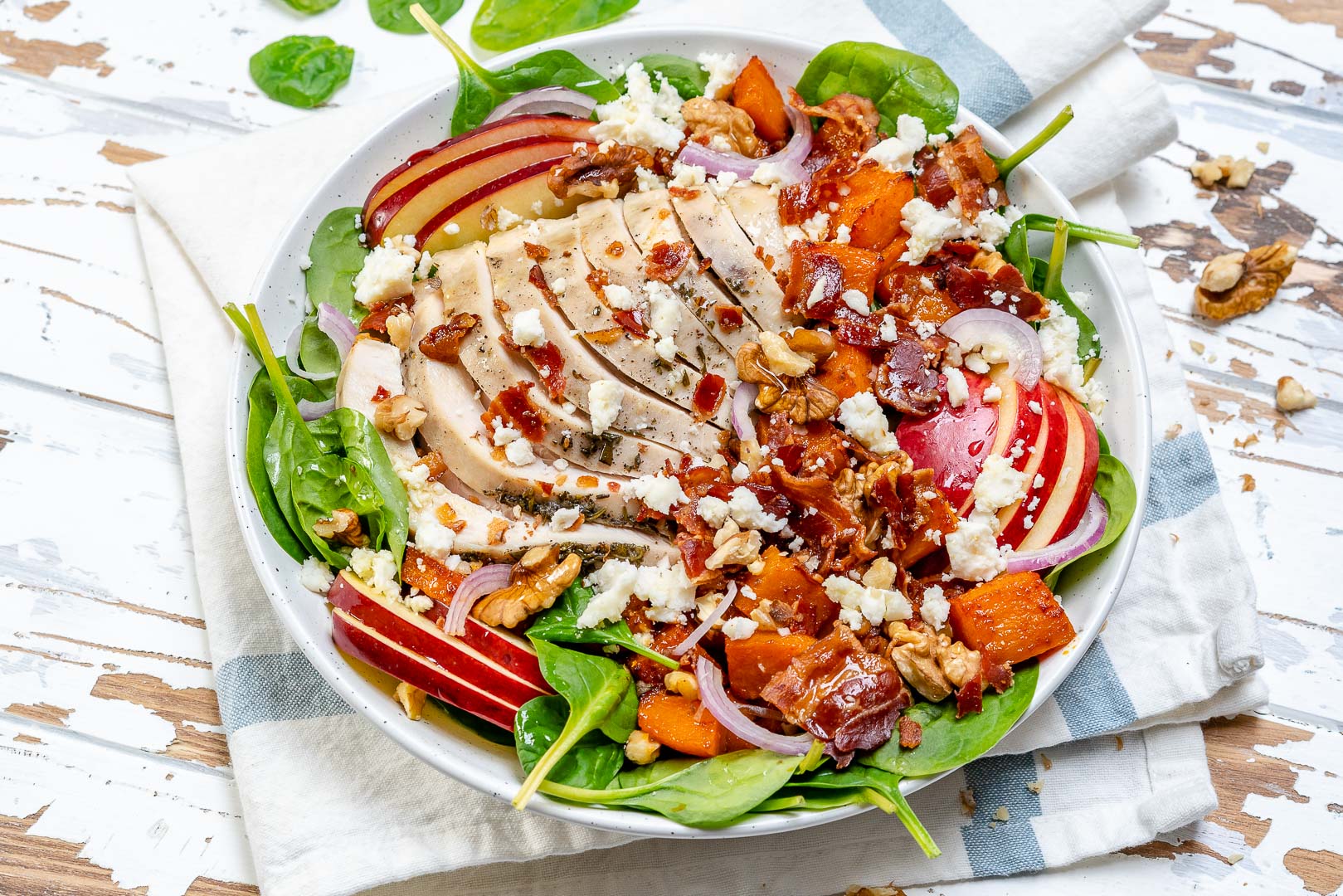 Packed full of protein, this salad is not only delicious but also filled with nutrients that will get you through the day! Protein is essential for overall health and can help keep you from overeating.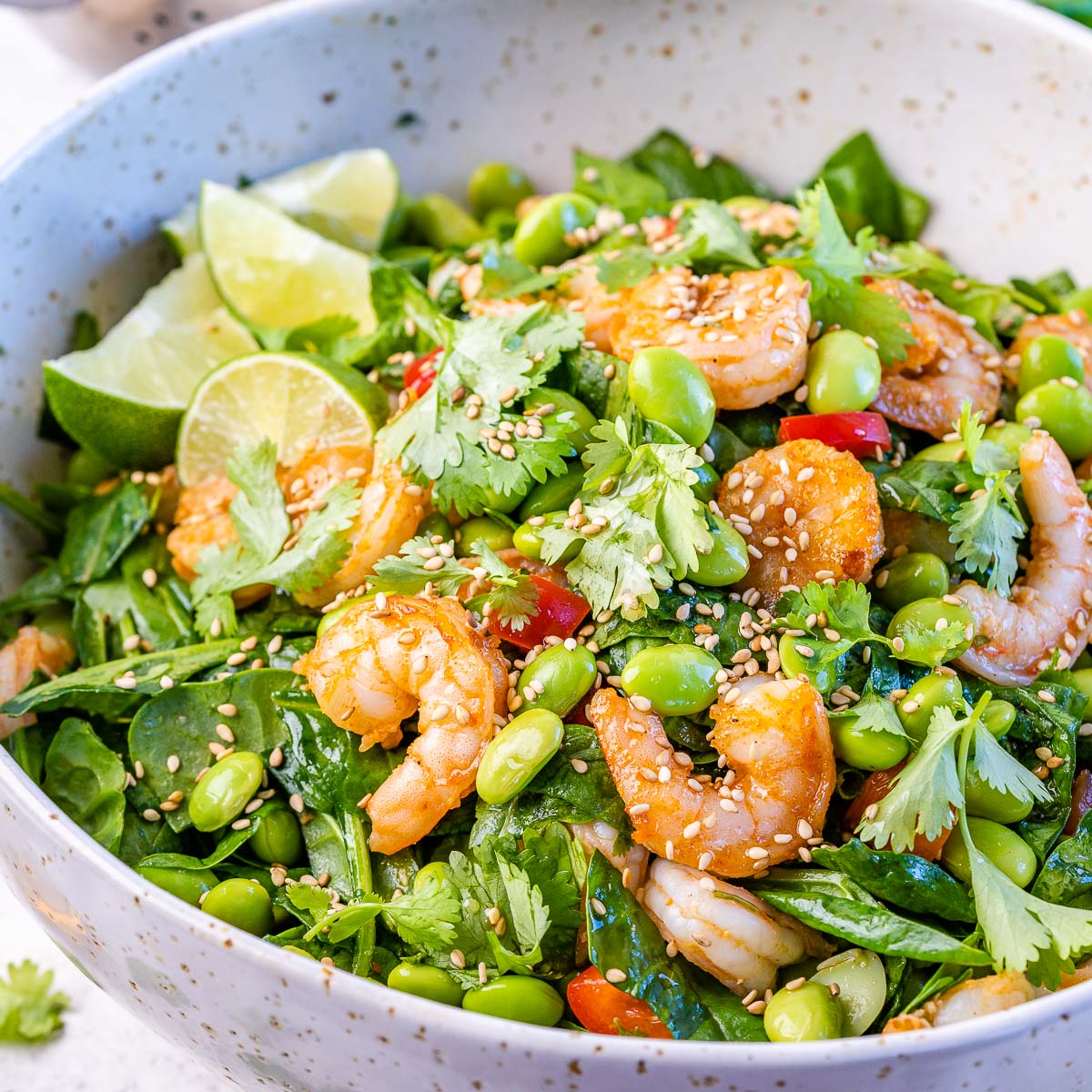 Sweet potatoes are loaded with fiber and so many other essential vitamins and minerals. Plus, this salad comes with other nutritious veggies!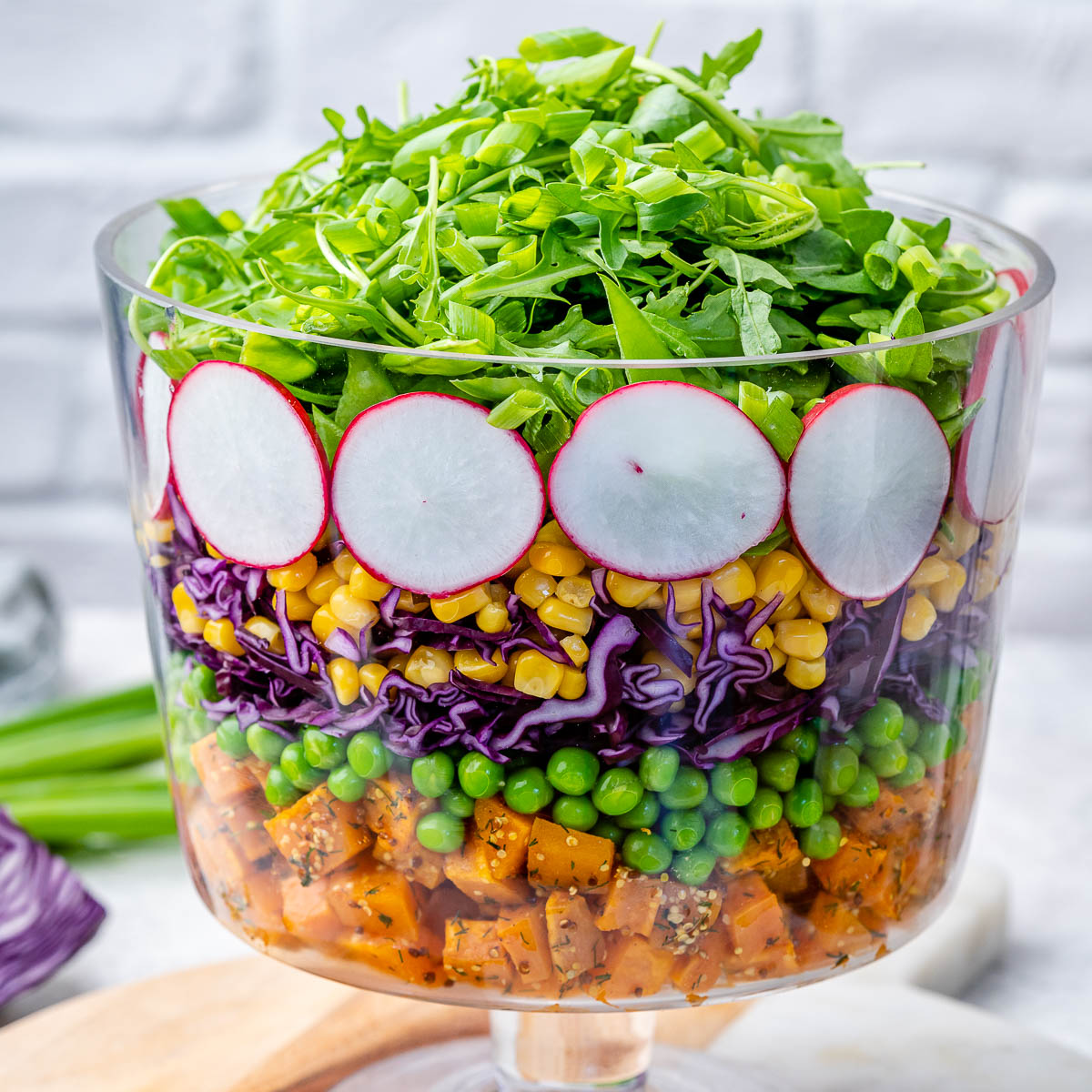 If there was ever a time to enjoy this sweet potato hash, it's the weekend after the holidays! Make this for breakfast, and your body will thank you – for both the delicious taste and nutrients.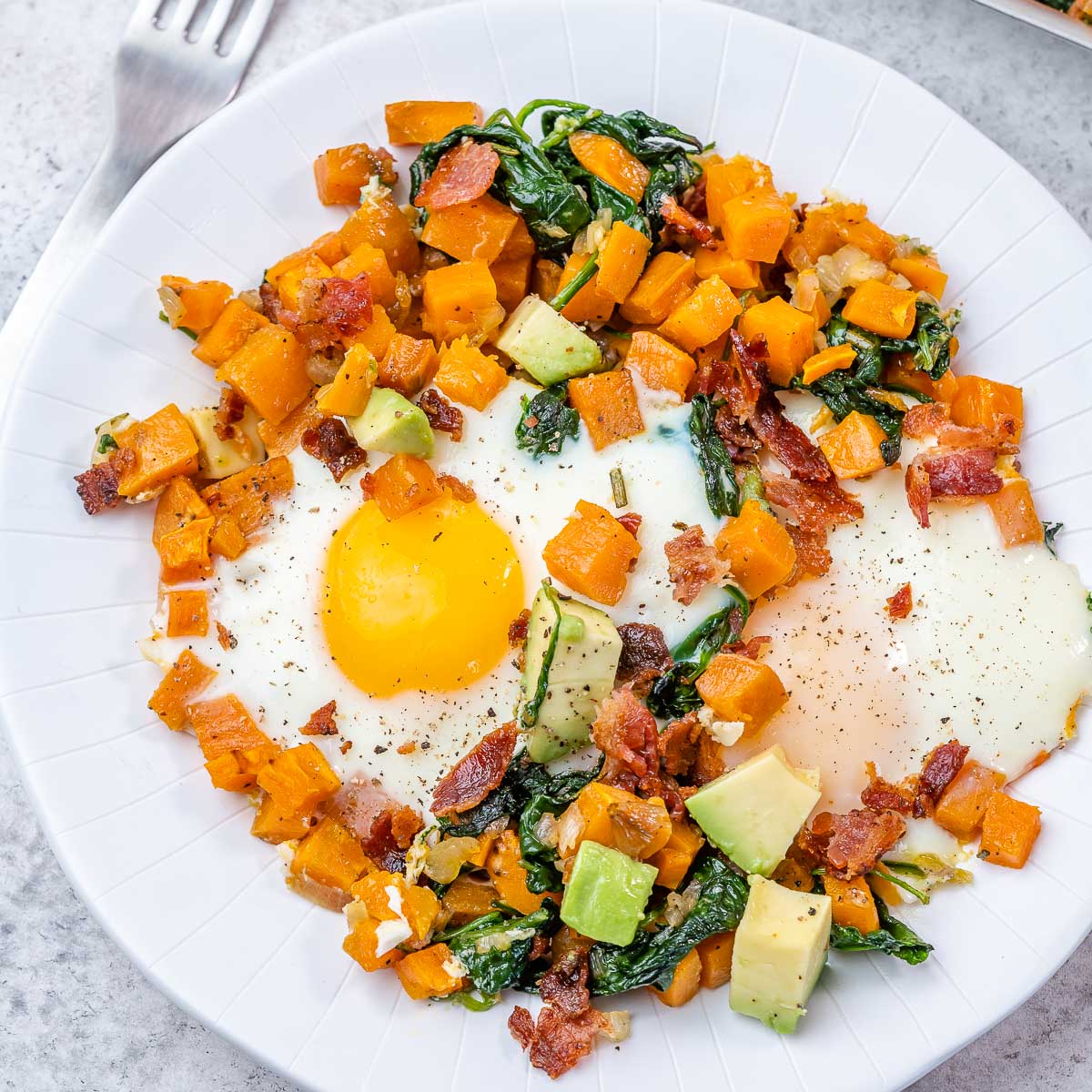 These six smoothies can all aid in lowering inflammation, weight loss, and gaining energy. Try these for breakfast or an afternoon snack this weekend. 

➡️ DETOX AND HEALING SOUPS:
In addition to helping with detox, this soup has many healing properties that can be beneficial in this cold and flu season. Tumeric has been shown to increase the antioxidant capacity inside our bodies dramatically and contains natural anti-inflammatory compounds!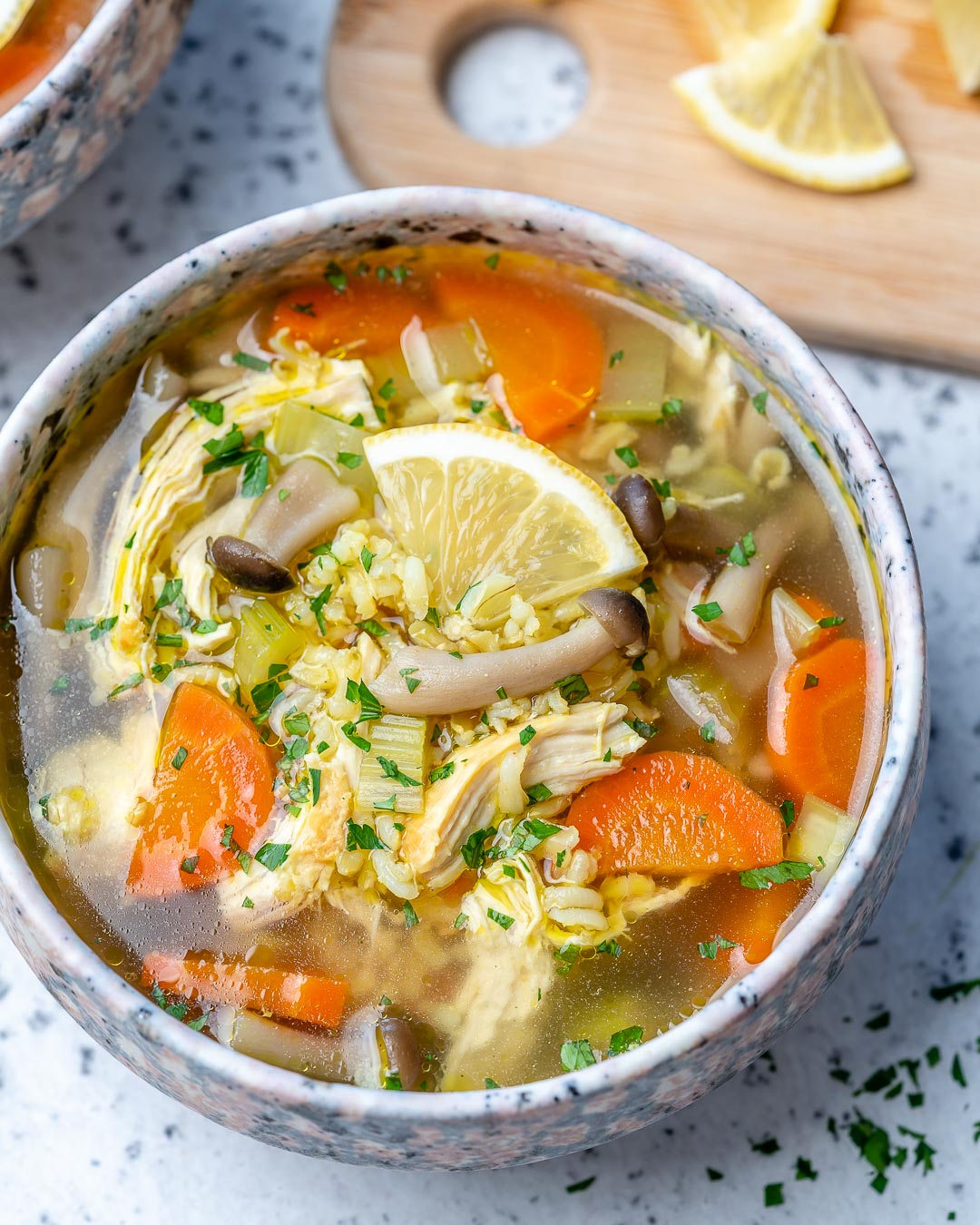 Each ingredient in this soup contains incredible healing, digestive, weight loss, and disease-fighting capabilities. For example, ginger aids in fighting infections, and cabbage increases the production of detoxification enzymes and stimulates liver cleansing.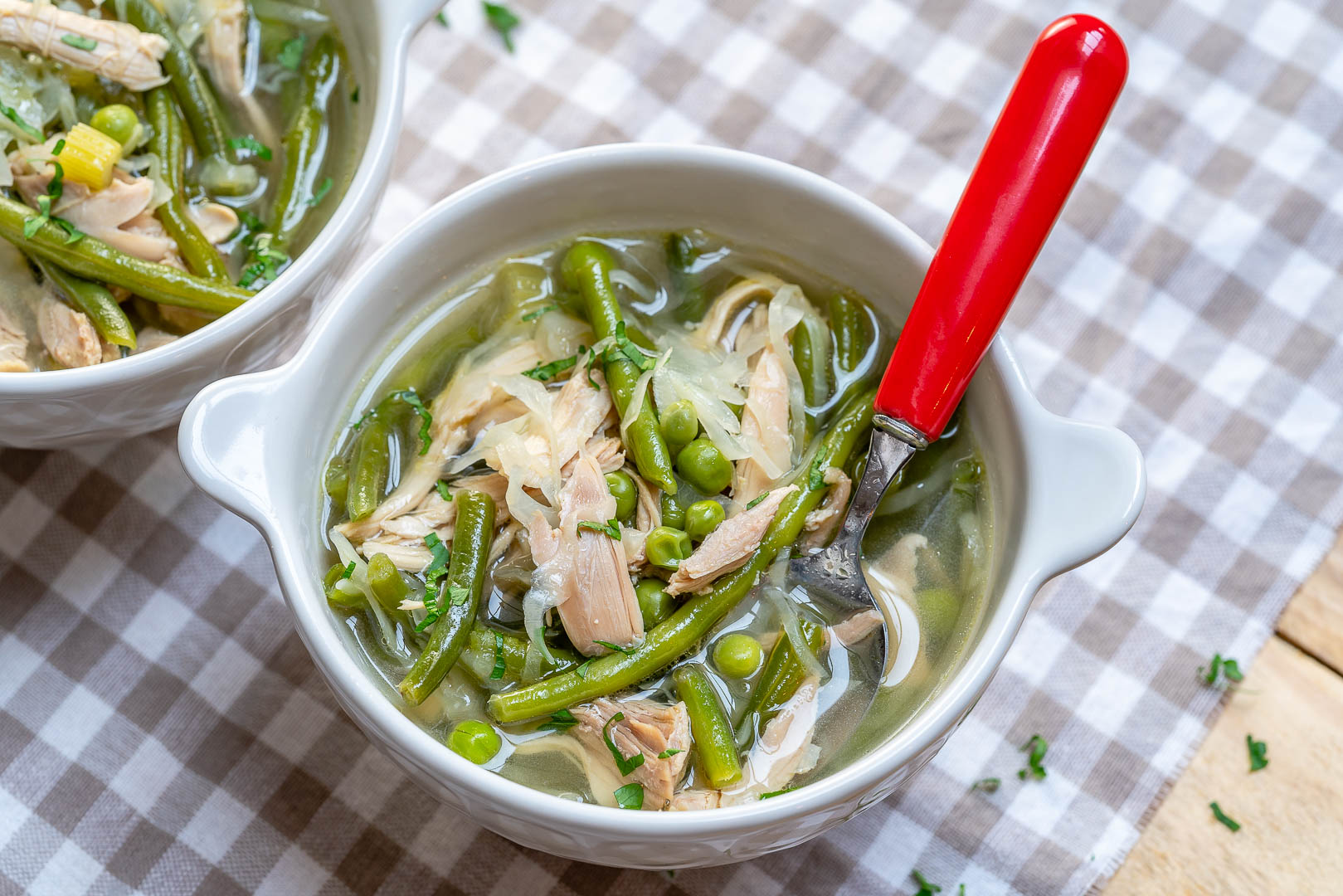 If you have any left-over chicken from Thanksgiving, put it to great use by making soups like this one. It's creamy and delicious while containing no dairy! Perfect for these cold months.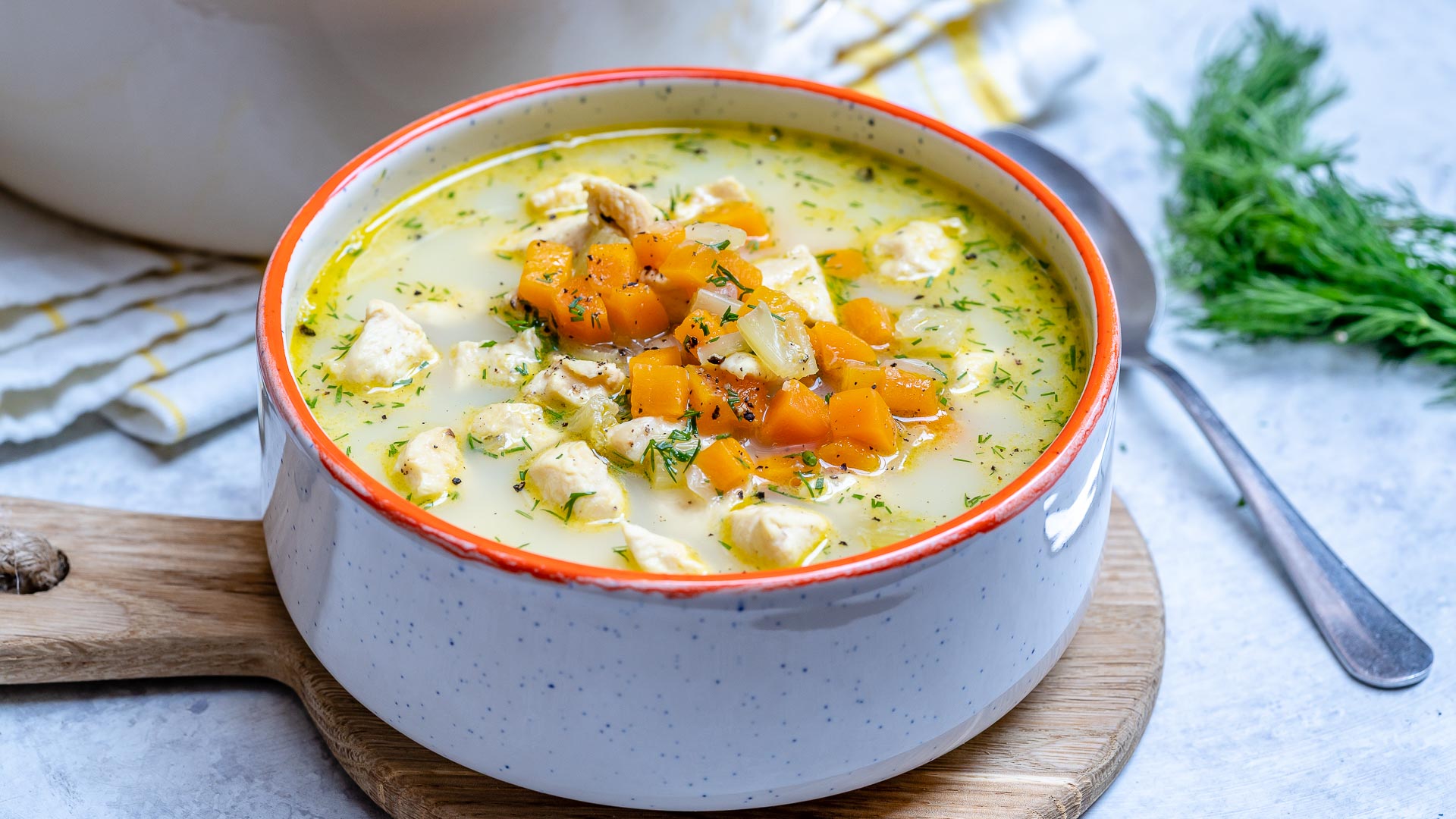 Quick & Simple Skinny Detox Soup
Look no further for an effortless and easy-to-make detox soup! The large number of vegetables help release water weight from previous heavier meals.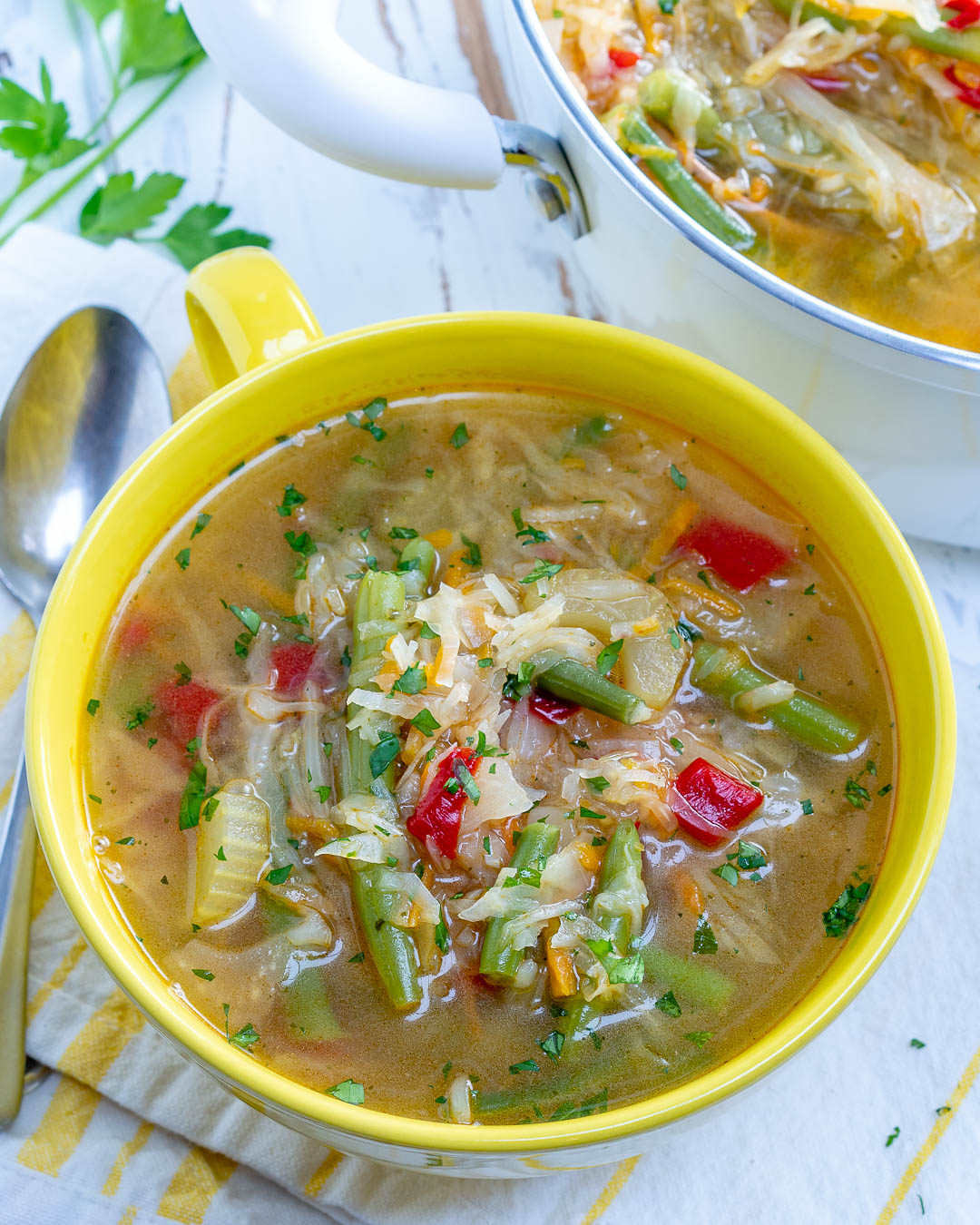 Another excellent option for any leftover chicken you may have! And this is wonderful for a full body cleanse and reducing inflammation.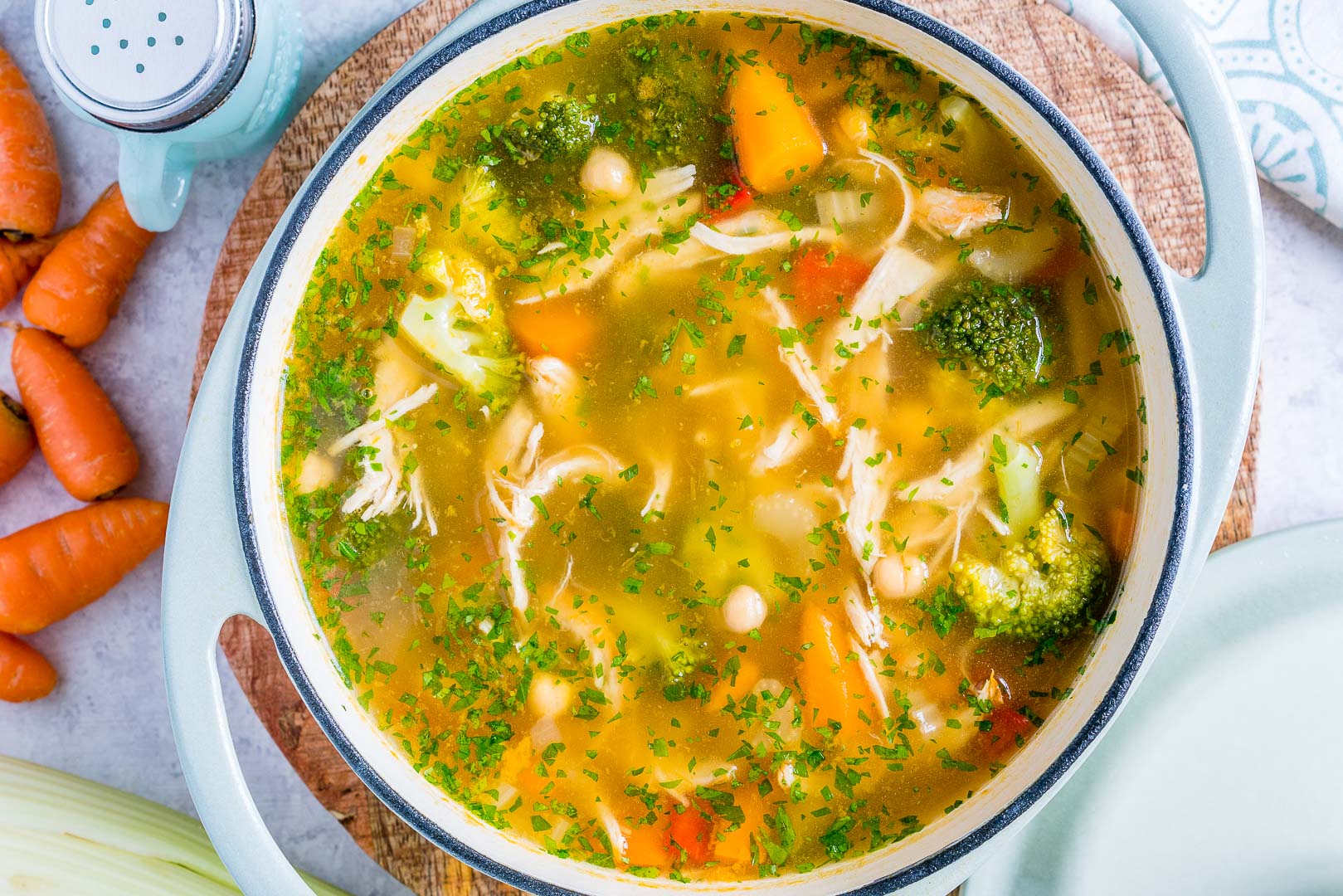 This recipe is also very interchangeable and forgiving, so use your favorite herbs and veggies or whatever you have on hand. Vegetable broth and bone broth are both full of vitamins, nutrients, and minerals.

➡️ THANKSGIVING LEFTOVERS
Leftover Turkey Mason Jar Salads
Make extra use of the leftover turkey by doing some prepping! That way, you have delicious meals like these salads to enjoy for several days.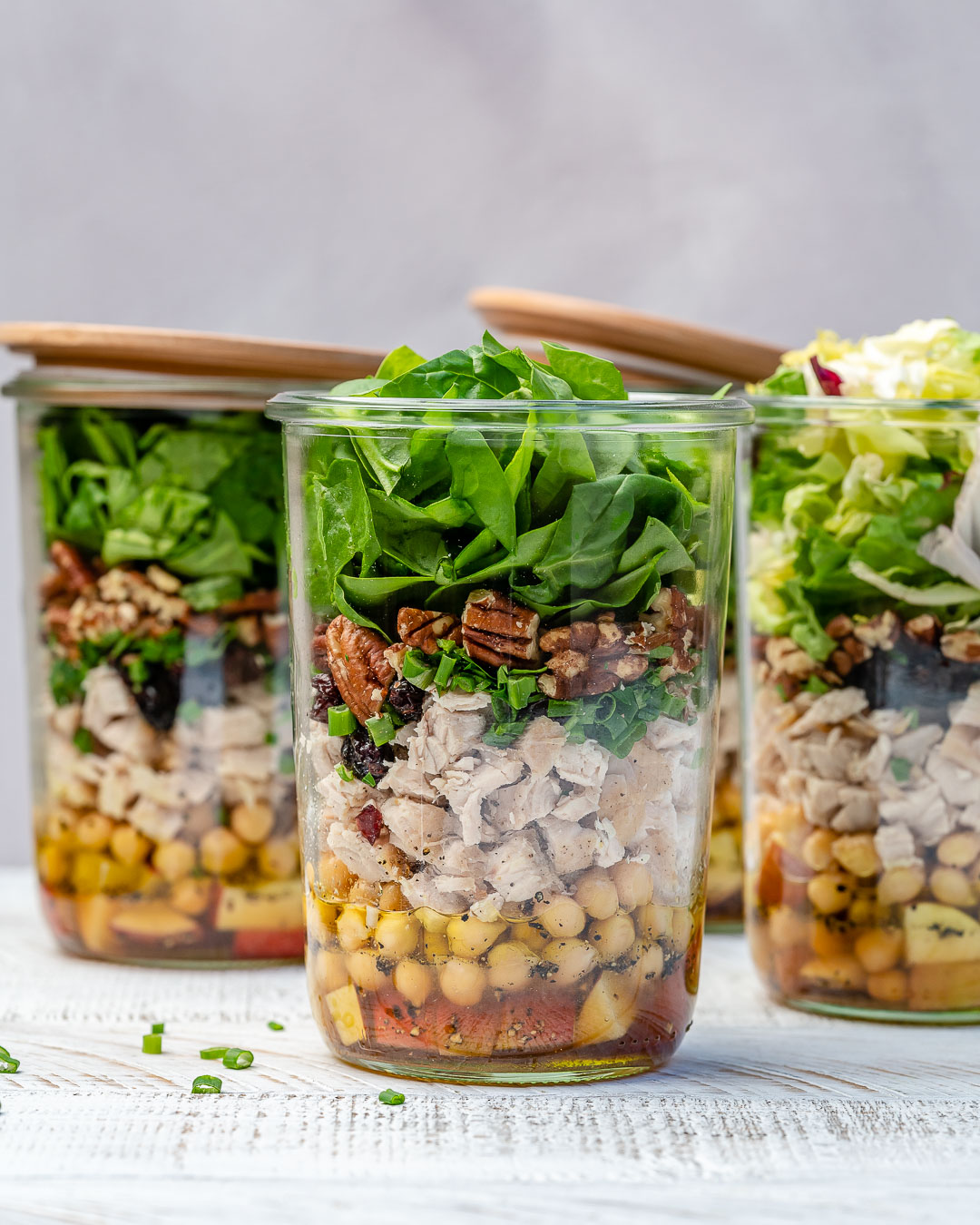 Quick Leftover Turkey + Bean Soup
Of course, I'm not done with soup! This one is mouth-watering delicious, simple to make, and can be frozen to save for later.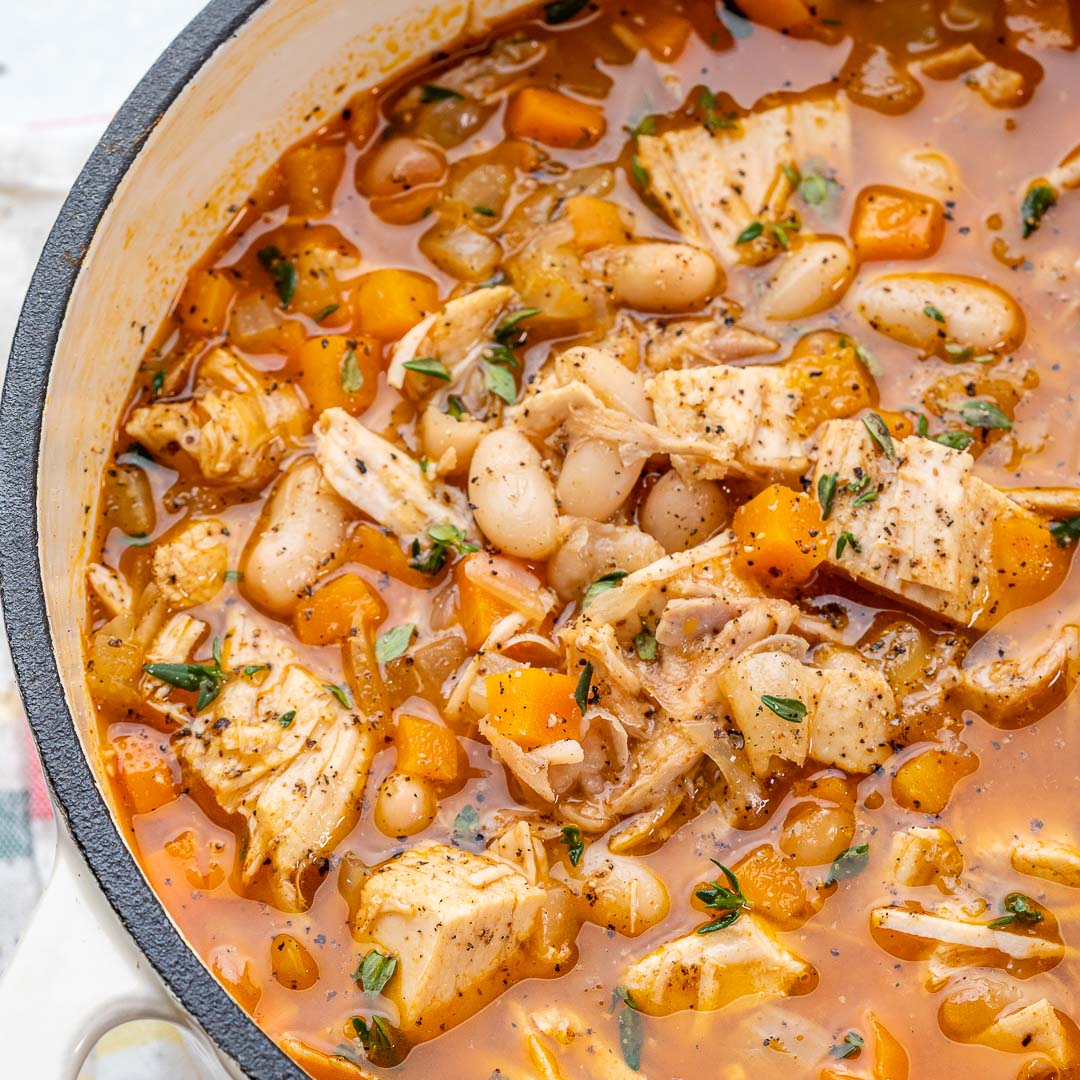 Ham n' Egg Loaded Sweet Potatoes
If your family prefers ham, we have some leftover recipes for you too! These loaded sweet potatoes come with much-needed fiber and protein.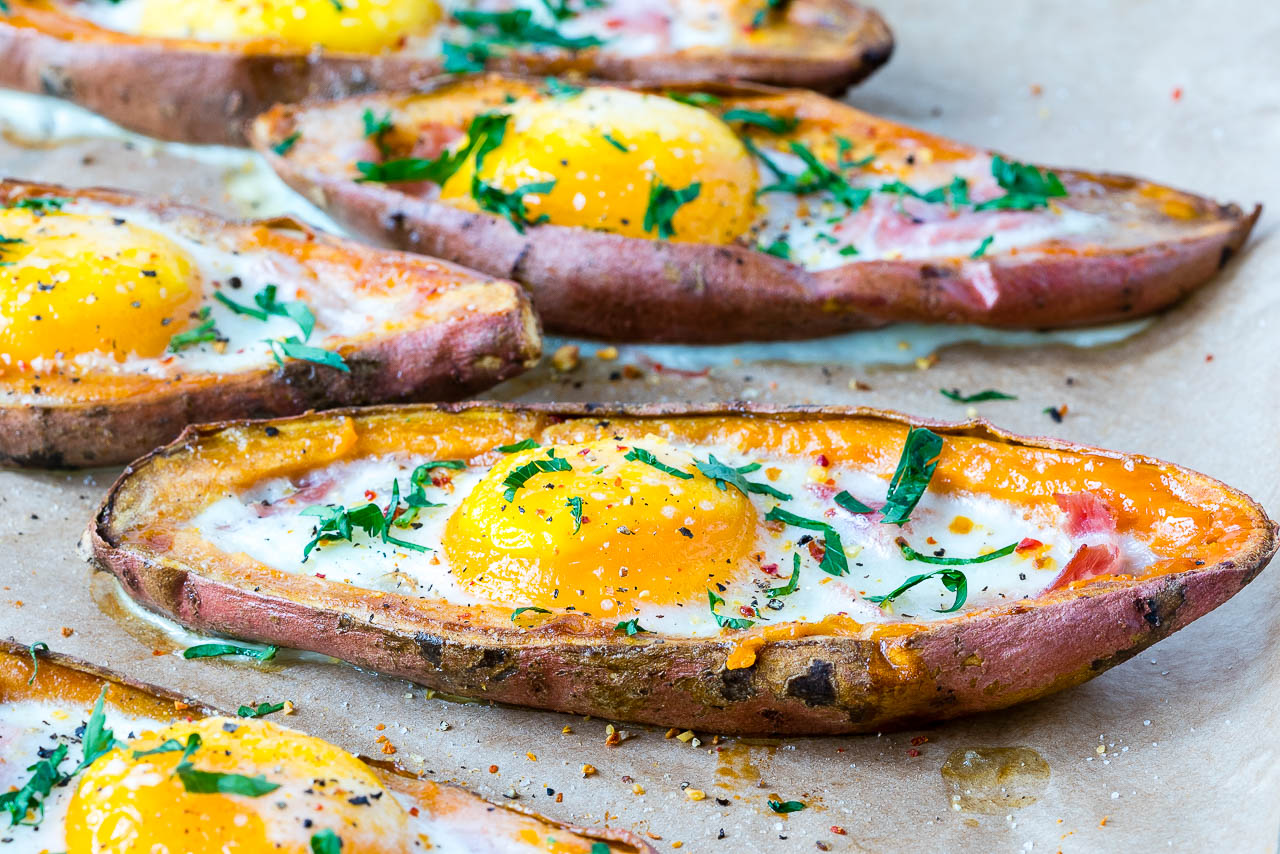 Leftover Tangy Turkey Ranch Club Wraps
Need a tasty and quick lunch on the go? You will love these turkey ranch club wraps! You can also substitute the turkey with chicken if that's what you have in your fridge.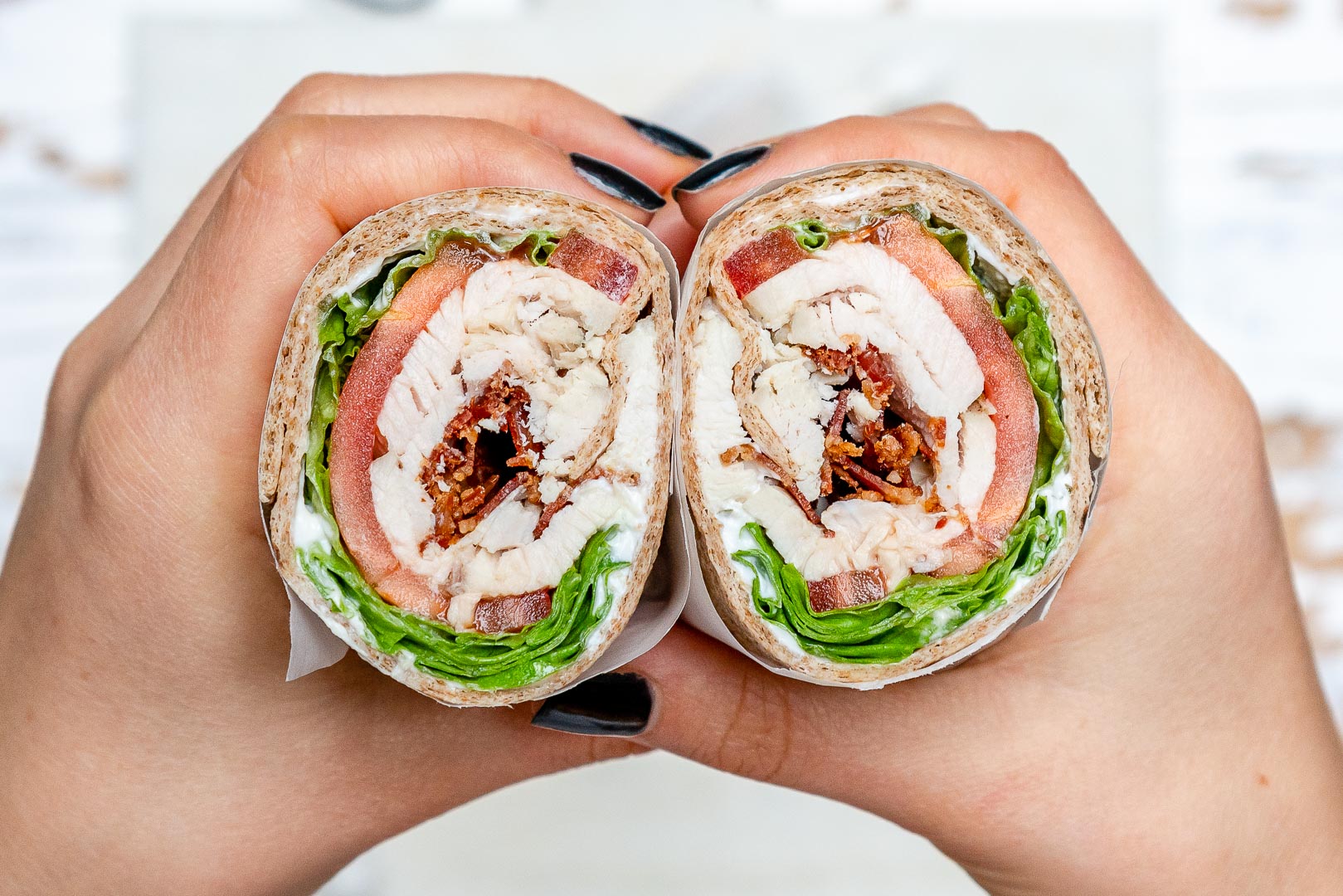 There's just something ultra-satisfying and highly comforting about a big stockpot of homemade soup sitting on the stove. Rest easy knowing you're feeding your family fresh, whole-food ingredients without emptying the wallet.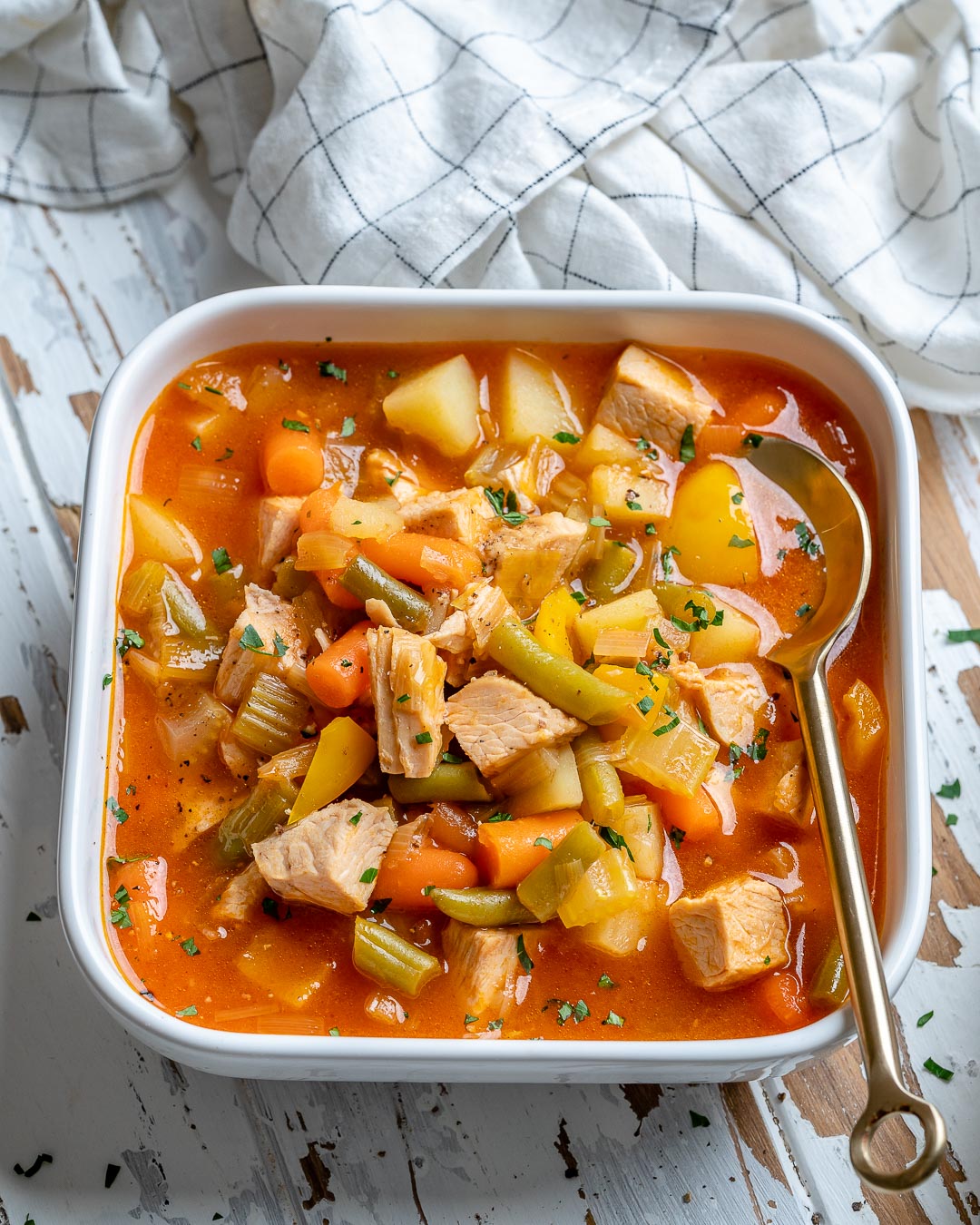 Dill + Lemon Turkey Leftover Soup
This soup is incredibly comforting throughout cold winter months, yet bright and cheerful during the springtime, thanks to the addition of fresh lemon juice, zest, and fresh dill!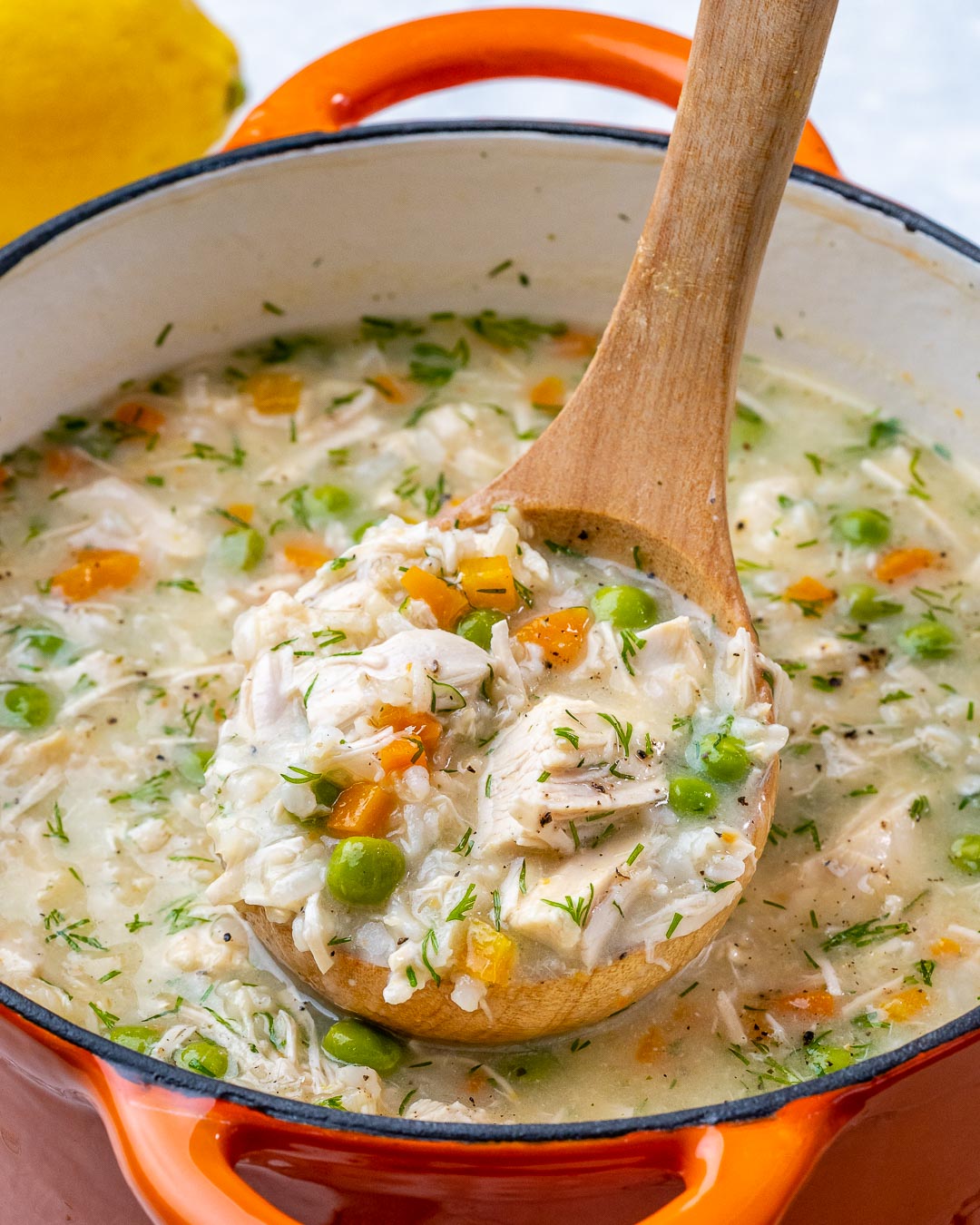 Creamy Turkey & Wild Rice Soup
I'm not going to lie; this is one of my absolute favorites; I always double this because it's insanely delicious and even better the next day! And as a bonus, it's much healthier than any classic creamy turkey and rice soup filled with heavy cream.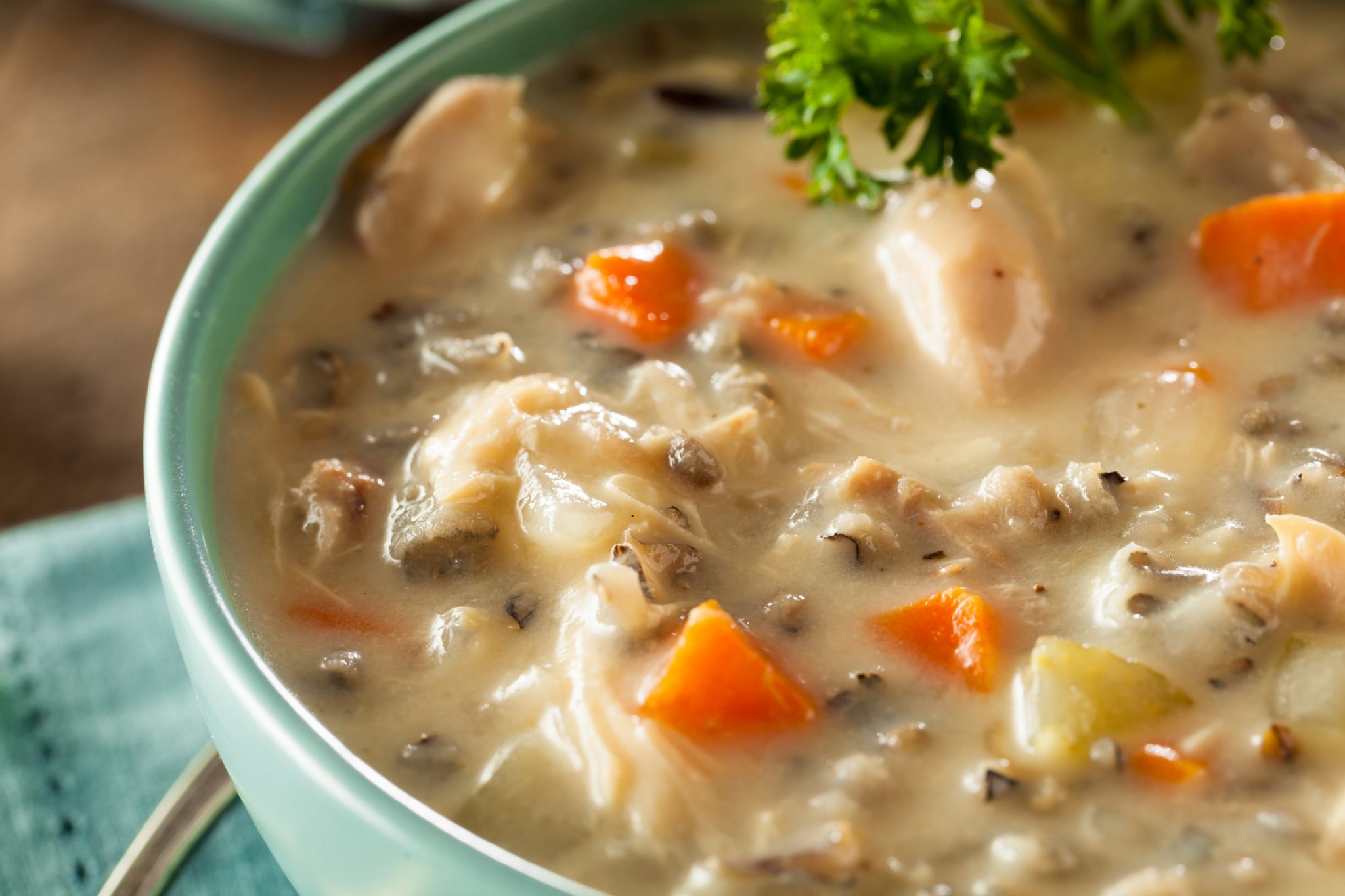 Chicken + Ham & Cheese Rollatini
Here's a downright delicious chicken recipe your whole family will love! And you can bring the kids into the kitchen to help out for some great family bonding.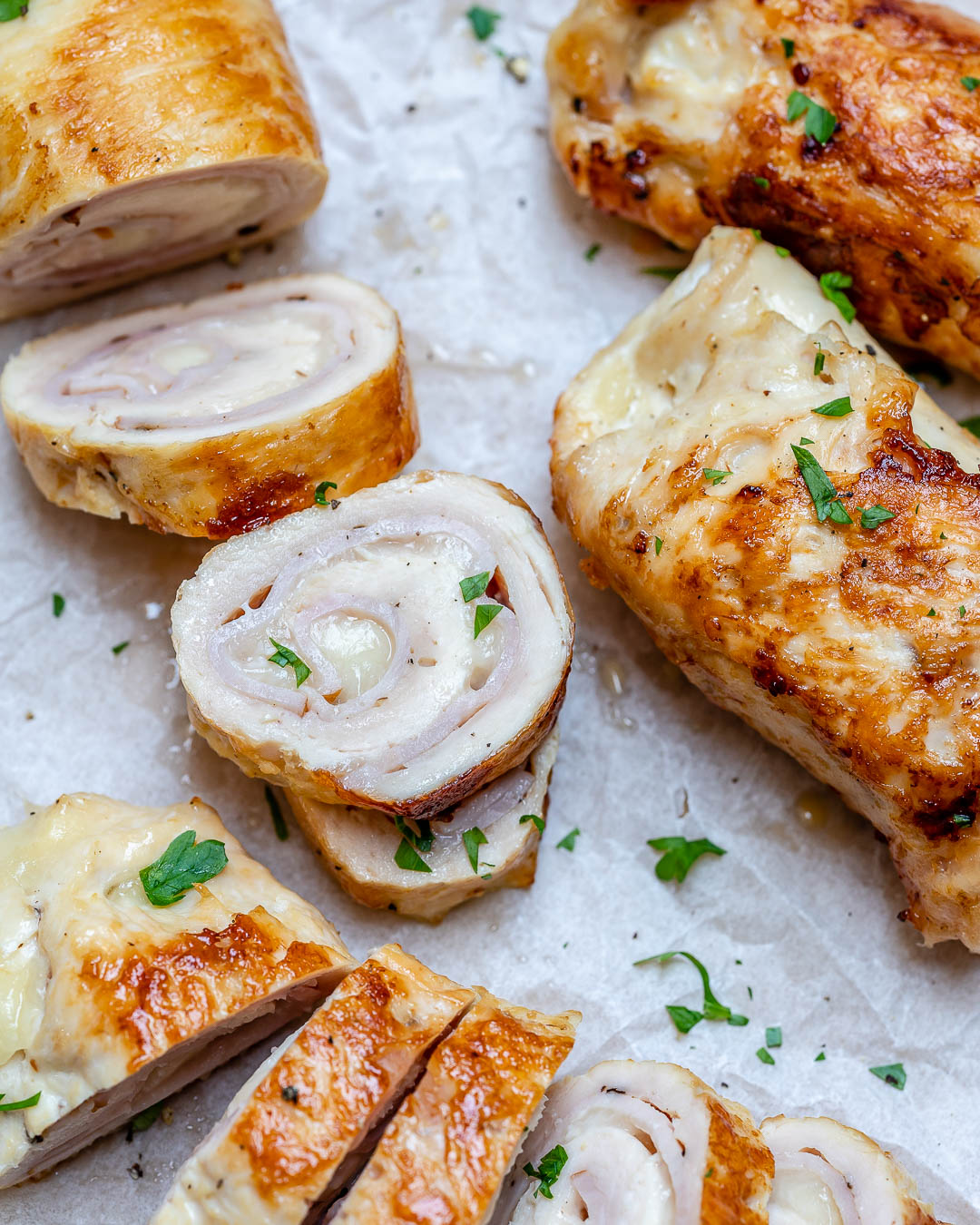 I hope you all had and are having a WONDERFUL Thanksgiving and holiday season. Remember, you do not have to feel guilty for indulging in all the delicious foods! We believe in everything in moderation here at Clean Food Crush and allowing ourselves to actually enjoy food. 
So, instead of kicking yourself for having a great and tasty Thanksgiving, get some rest, drink some water, and pick out a few of these recipes to help you get back on track. One meal nor one day will ruin all the incredible progress you've made! 
Let me know in the comments your go-to way to prepare Thanksgiving Leftovers and your favorite soup!
Leave a Comment Below:
Related Posts :
..