14

Jan, 21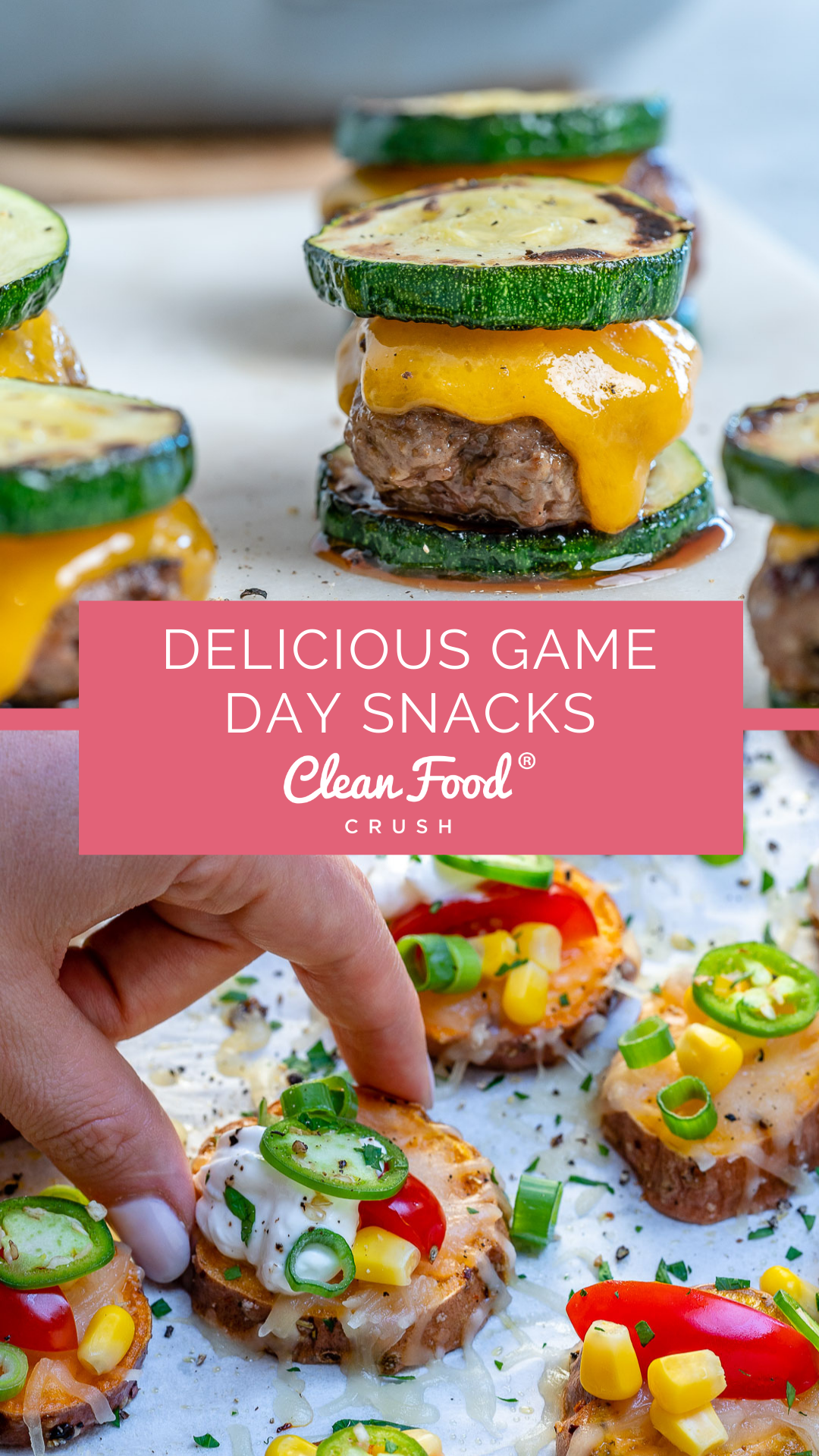 25 Clean Eating Game-Day Snacks
Attention all sports fans! Are you looking forward to game day and thinking about what delicious snacks to make? Because I know I am. Whether you're a fan of football or not, I'm sure you can agree that game days are the
perfect
time to enjoy some great food! In fact, it's THE BEST part.
Unfortunately, many traditional game-day snacks are not super kind to your body because they are often very processed, and contain inflammatory oils. But don't worry! You don't have to sacrifice great taste and excellent snacks to stay strong and committed on your health journey. 
Here are 25 delicious recipes that are clean eating approved and will satisfy those taste buds.
Whether you're cooking for one or the whole family, I hope you can find a snack on this list that is perfect for your game day!
➡️ These Pizza Stuffed Anaheim Peppers are Super Fun and Delicious!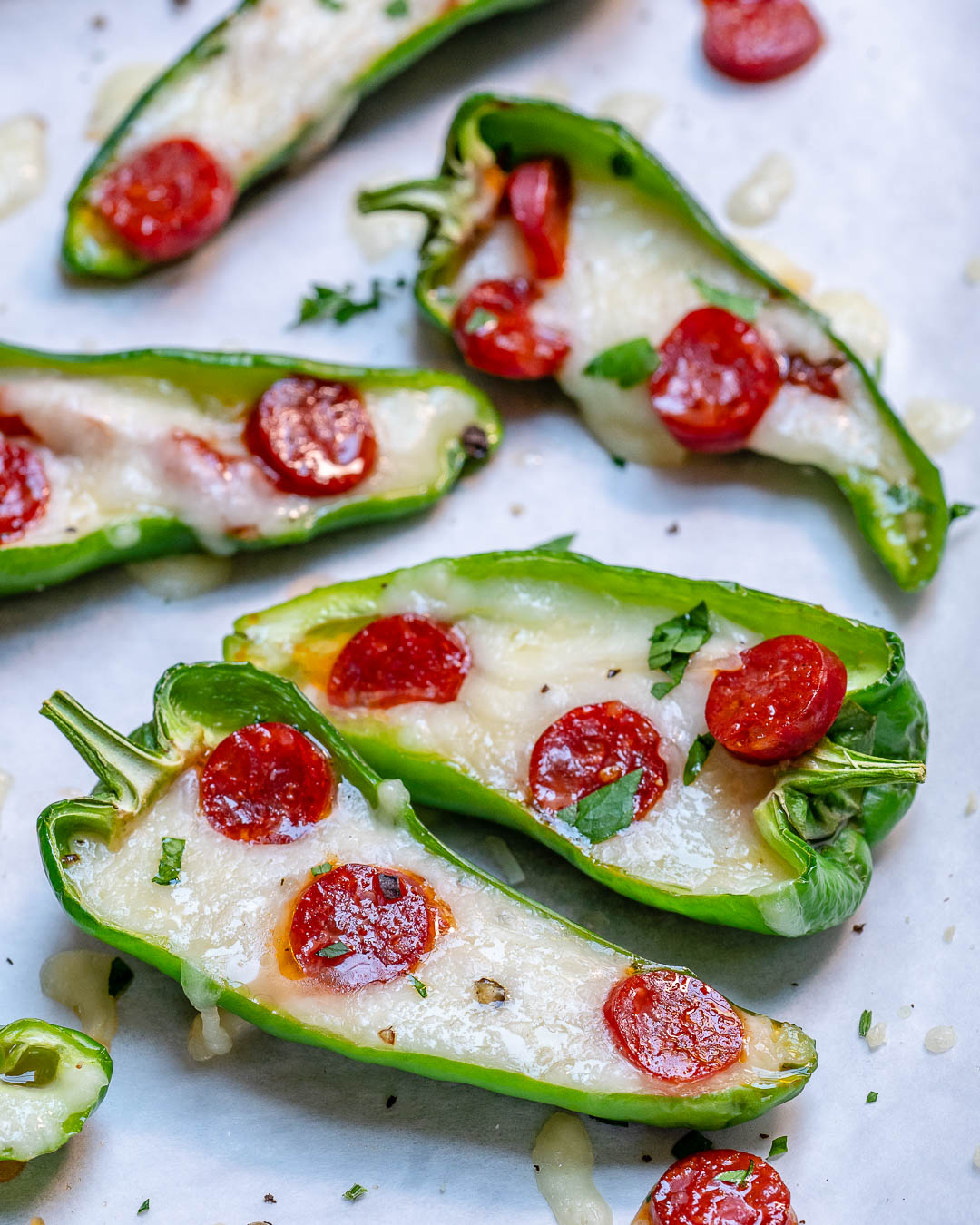 Need to satisfy those pizza cravings? This is a great appetizer that is delicious and easy to make! The Anaheim pepper is one of those peppers that are just big enough to be stuffable while also incredibly flavorful.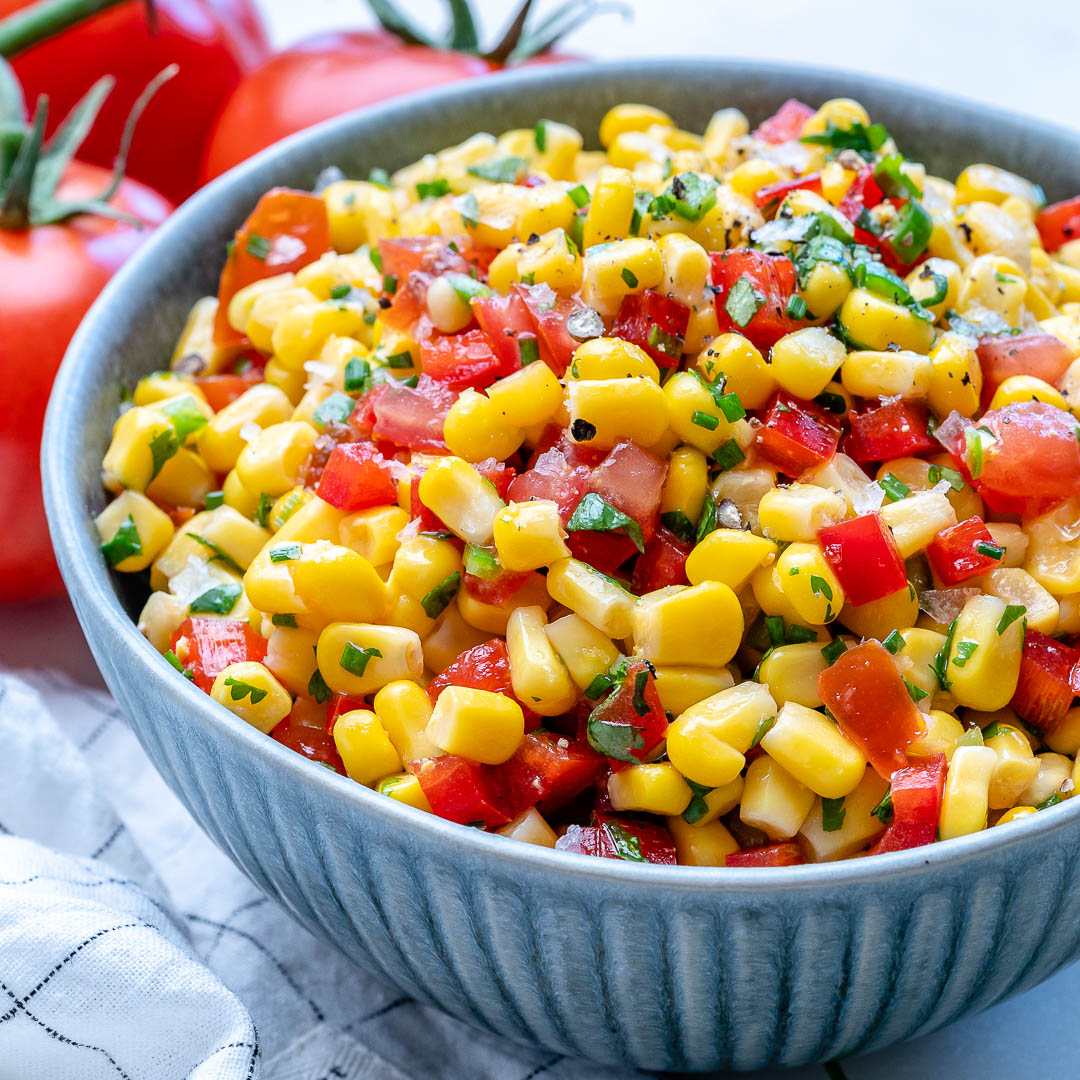 I don't know about you, but when I'm thinking about game-day snacks, my mind immediately goes to salsa! This one is so good and guaranteed to be a win! Try it as a side dish, a dip, or on top of chicken or fish!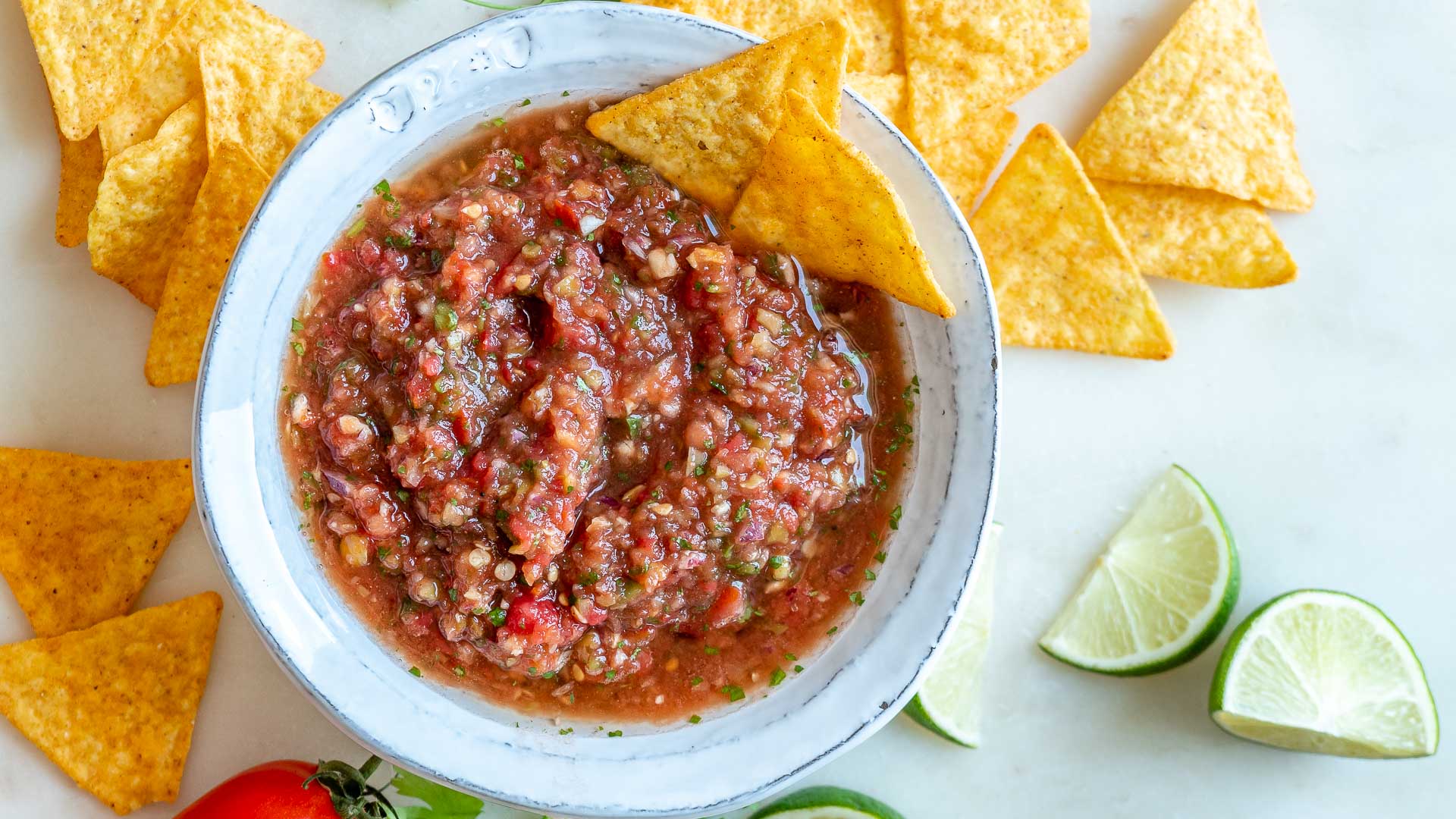 If corn isn't your favorite, but you still want to try salsa, then perhaps this is the recipe for you! It is such an easy and quick recipe and SO worth it. I hope you LOVE it!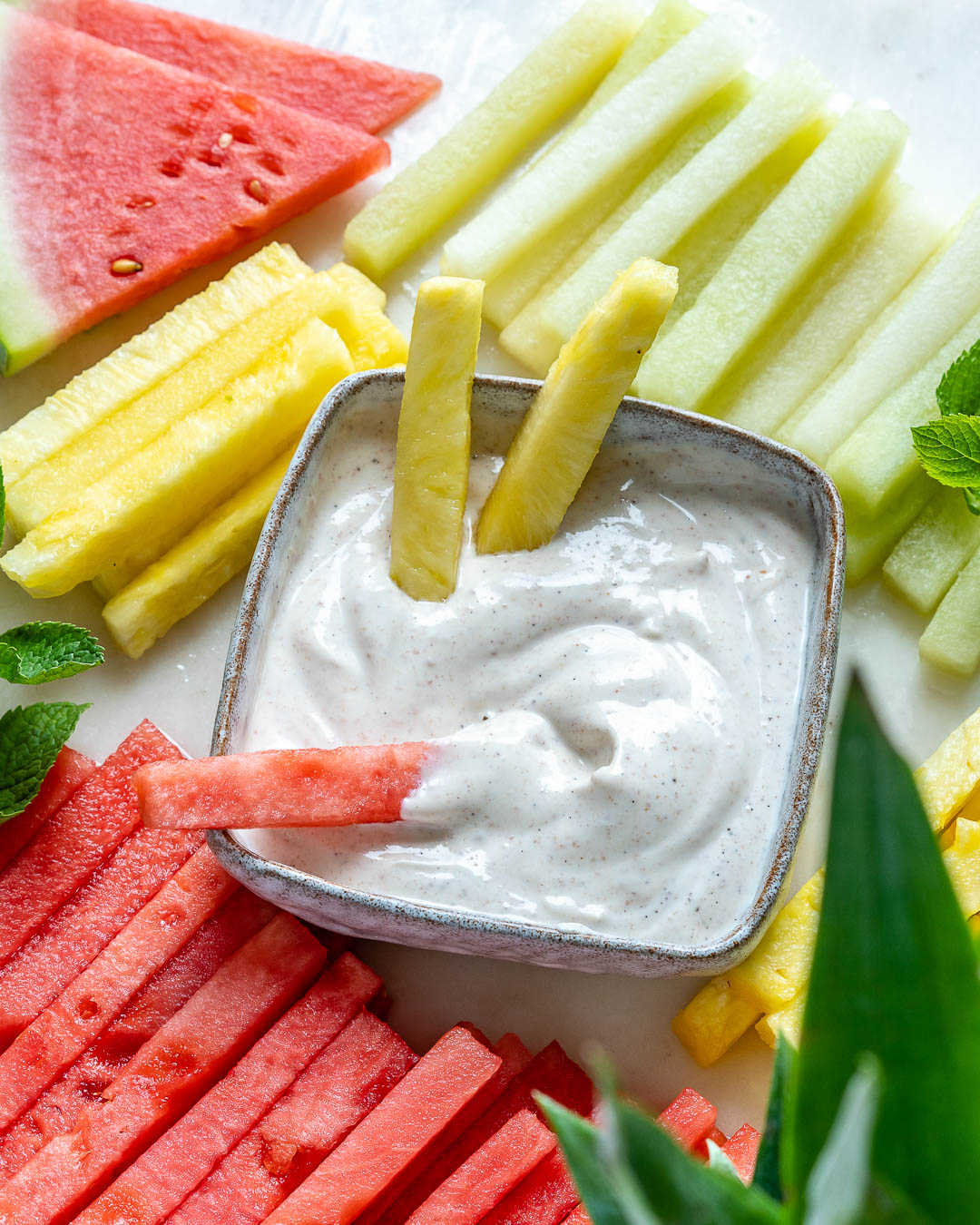 I love getting creative with food, and this recipe is super creative AND delicious. Your kids will LOVE the taste and the feeling of eating fries (even though those fries are fruit!) PLUS, the creamy yogurt fruit dip is packed with protein, nutrients, and it's ULTRA delicious too!
➡️Slow Cooker White Chicken Chili | Clean Food Crush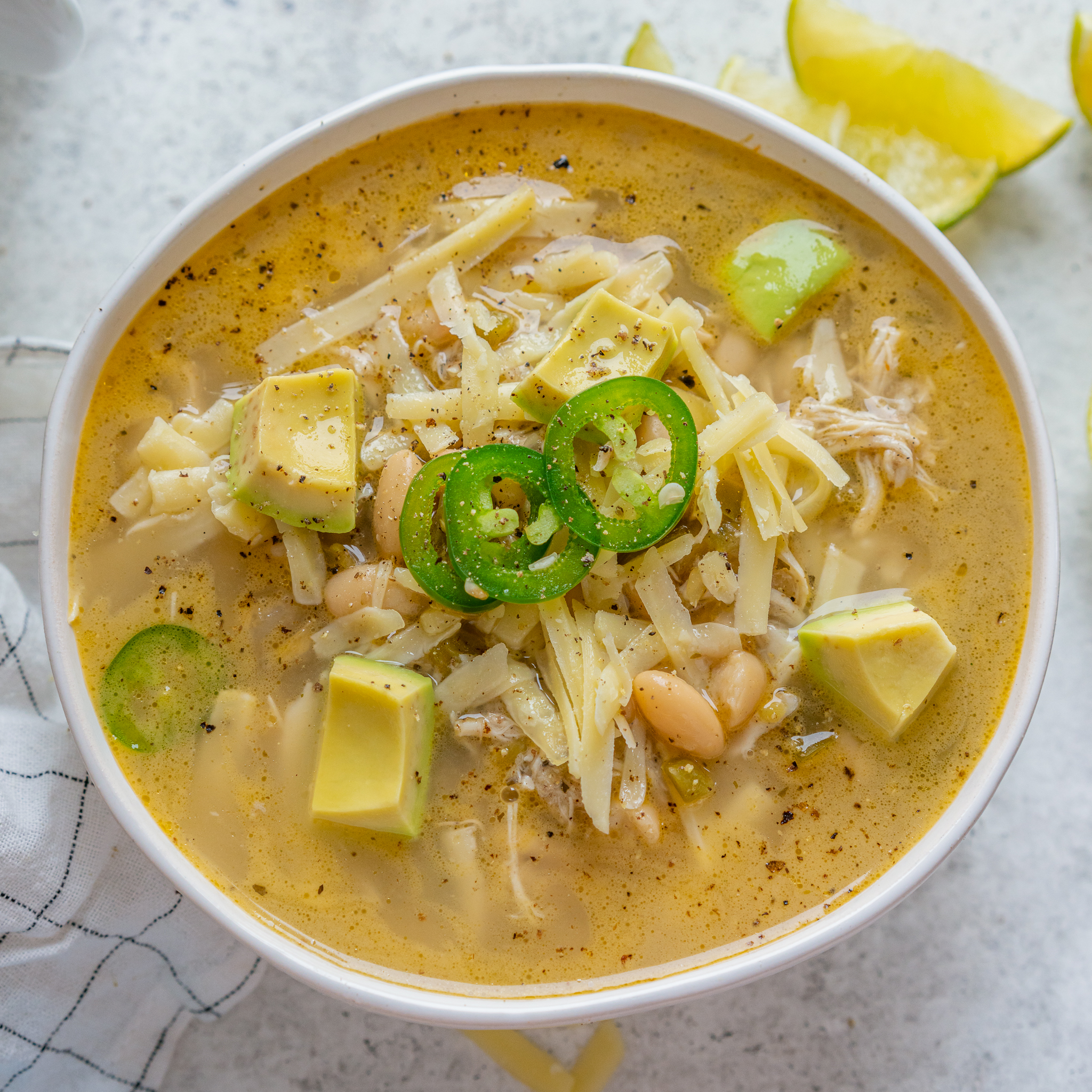 Hearty, nourishing, inexpensive, and simple, this chili is one of our favorites! It'll be a great addition to those cold game days!
➡️Irish inspired Potato Nachos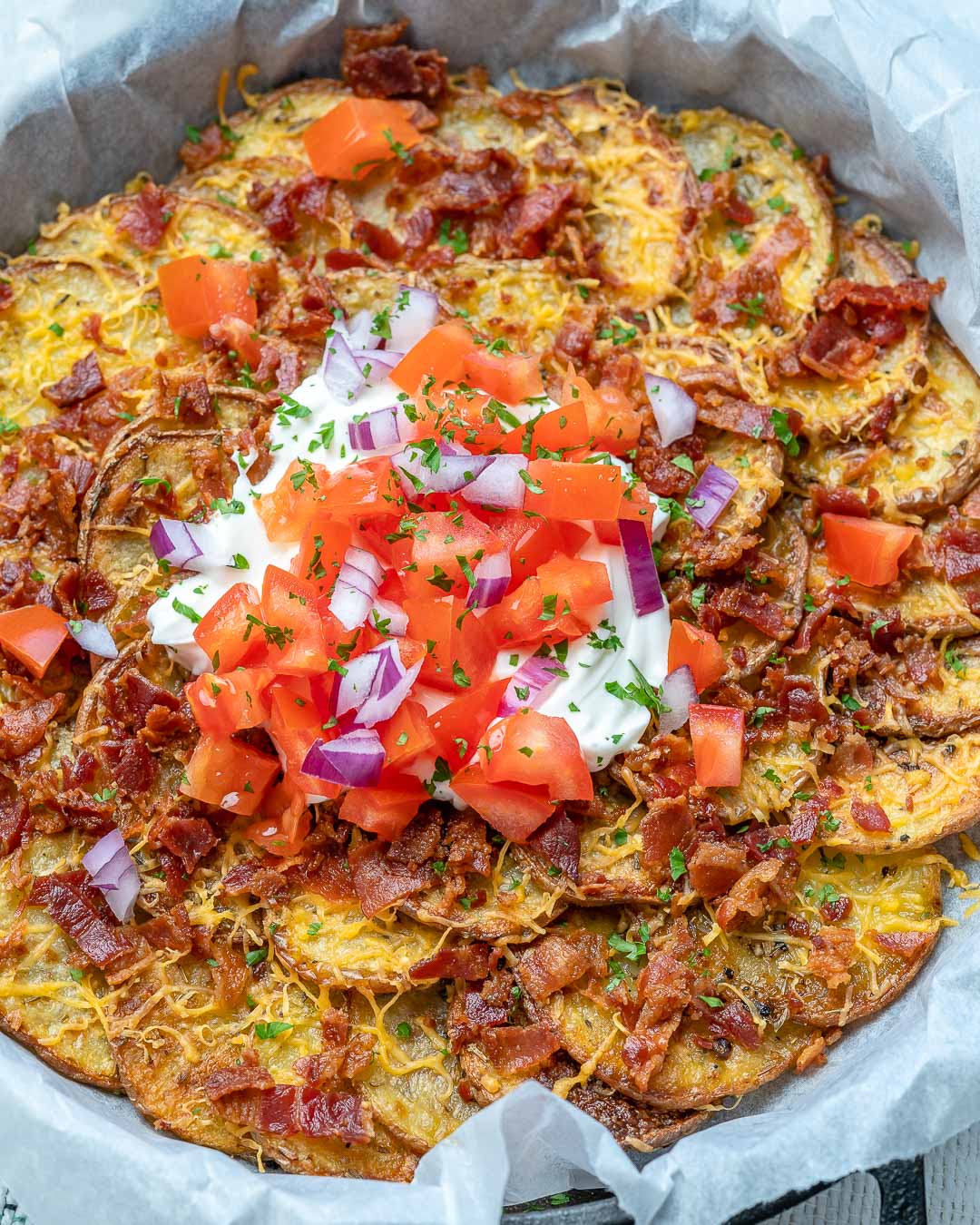 I'm a sucker for nachos as much as the next girl, and these can be enjoyed without any guilt! Throw your favorite ingredients on there and make this recipe your own.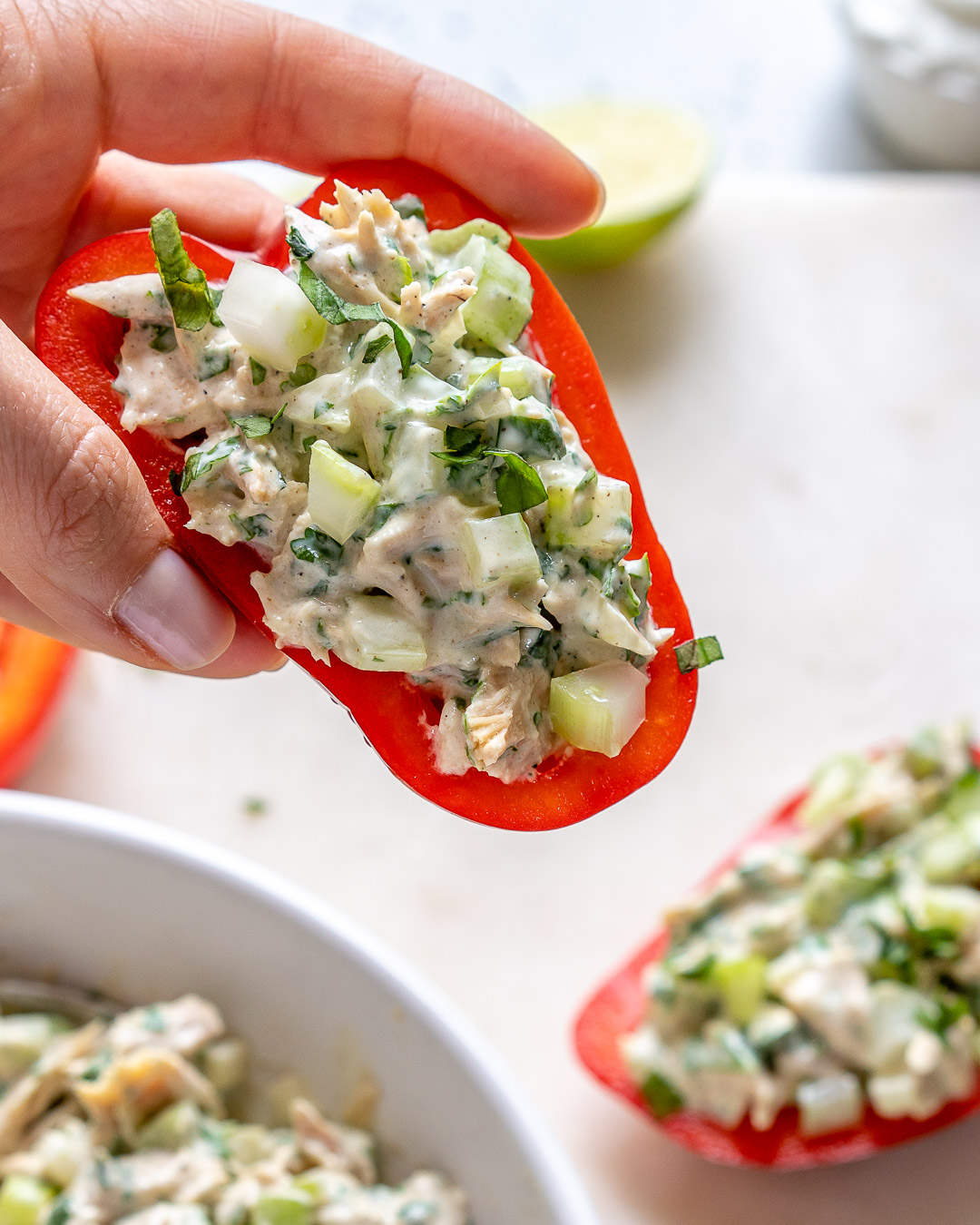 Another delicious stuffed pepper recipe for you. These tuna "boats" are packed with protein and some incredible flavors from the fresh herbs and veggies!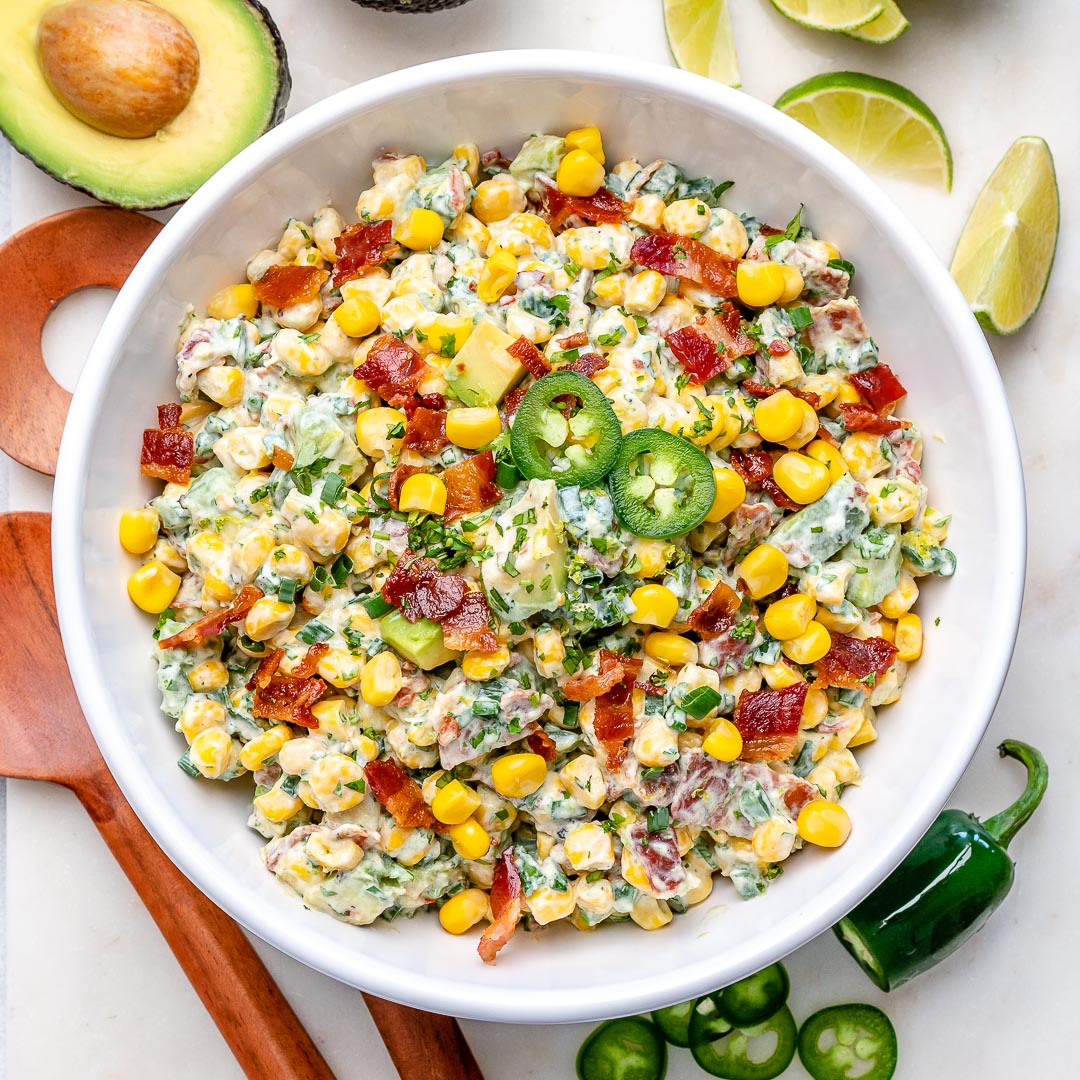 This is seriously a winner. Every single bite is packed with flavor! Creamy, tangy, slightly spicy, and just all-around delicious, this one is perfect for a fun game day. (Plus, it's a great way to get your kids involved in cooking and clean eating – just enjoy your time together!) 
➡️Bacon-Wrapped Cheese-Stuffed Dates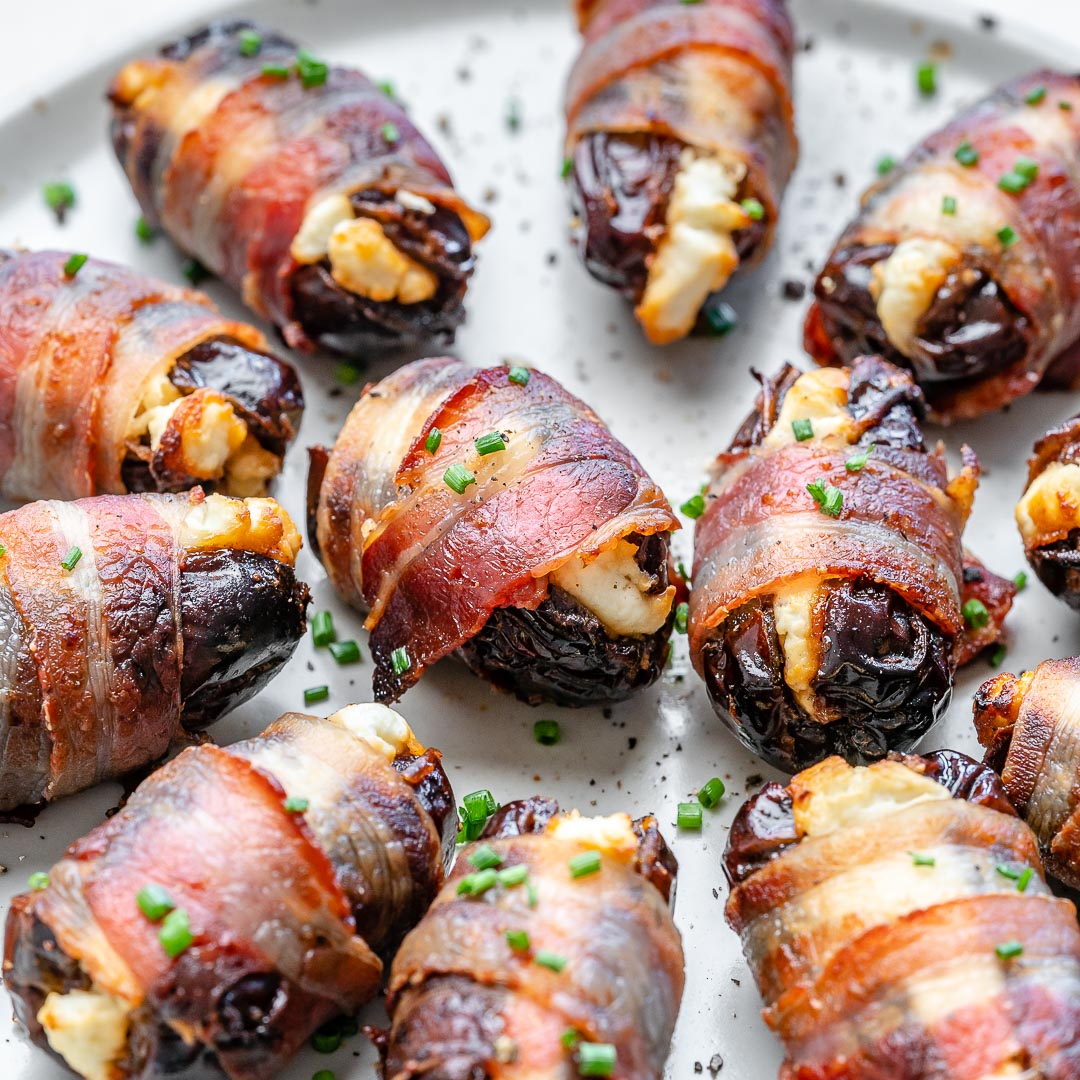 Did I have you at bacon? I know bacon is controversial when it comes to clean eating, but many high-quality options are available! Look for nitrate-free and humanely raised if possible, and allow yourself to enjoy this delightfully sweet and salty indulgence! 
➡️Buffalo-Lime Chicken Stuffed Anaheim Peppers for Epic Clean Eats!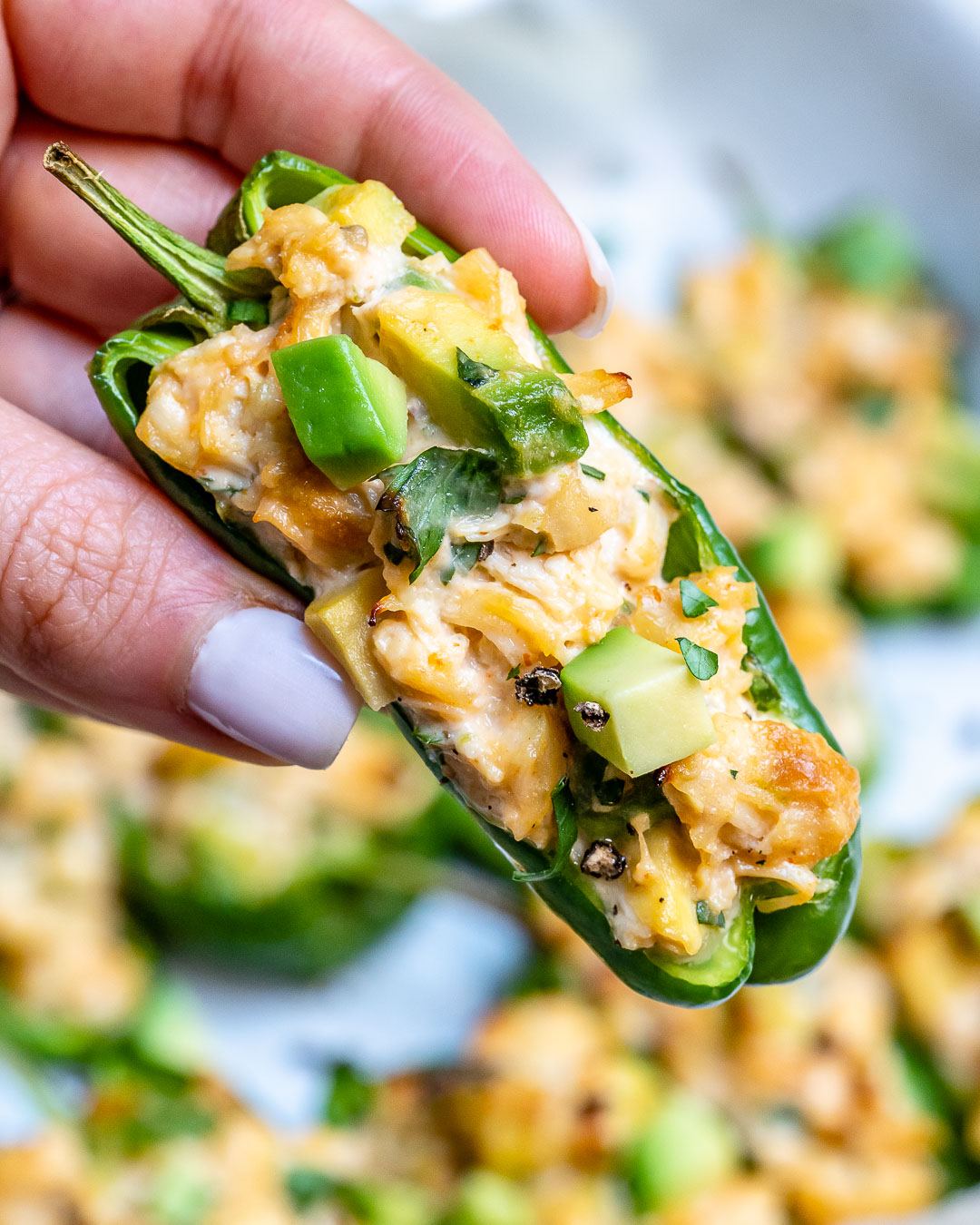 Appetizer, meal, delicious treat for the family, however, you want to enjoy these stuffed peppers, you won't regret trying them. They are filled with protein and incredibly satisfying!
➡️Grilled Garlic Herb Shrimp Skewers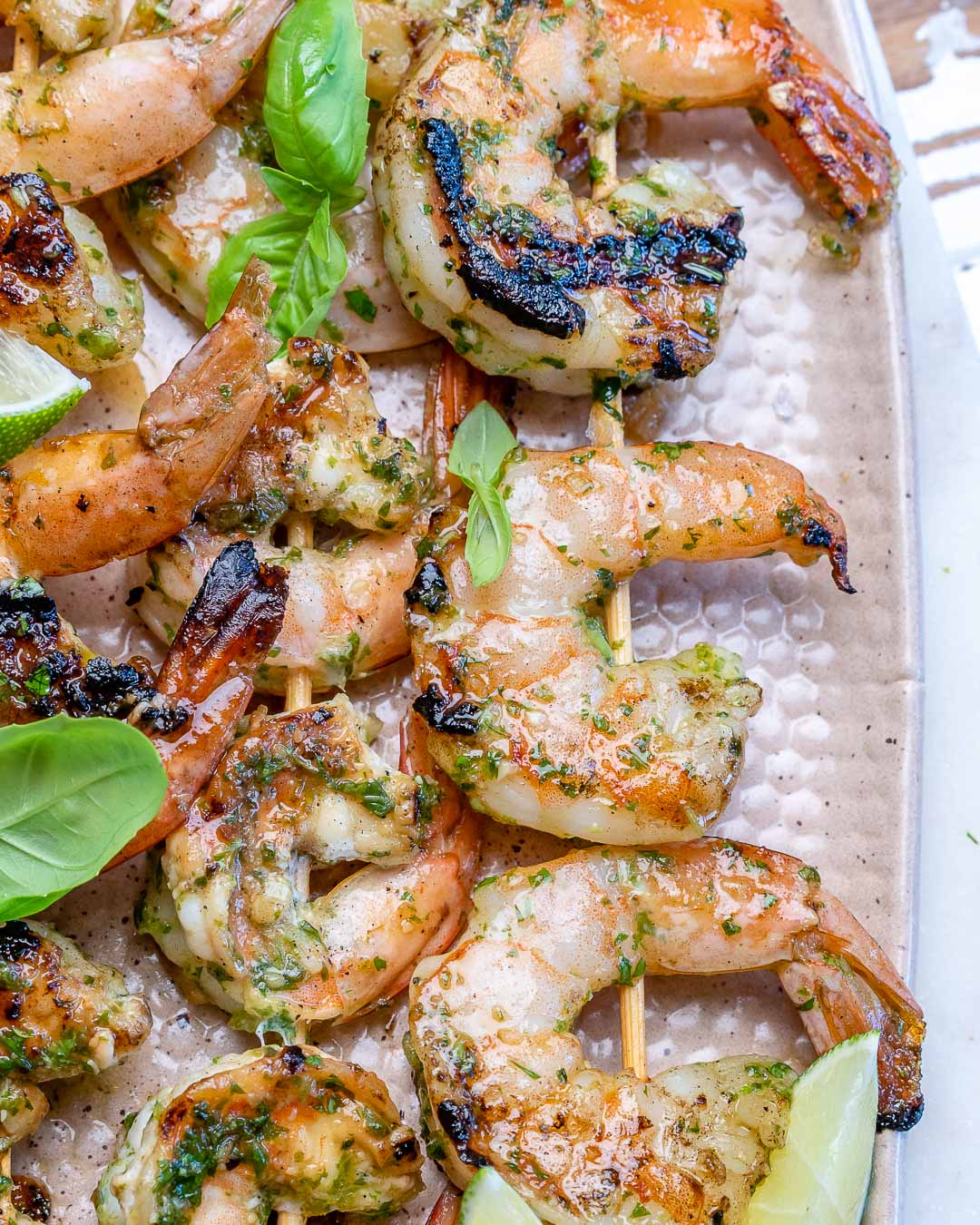 SO MUCH FLAVOR! These may take a little longer to prepare, but I promise, it's worth it! They're delicious and great to enjoy while watching the big game.  
➡️These Clean Eating Pizza-Stuffed Mushrooms are the Bomb!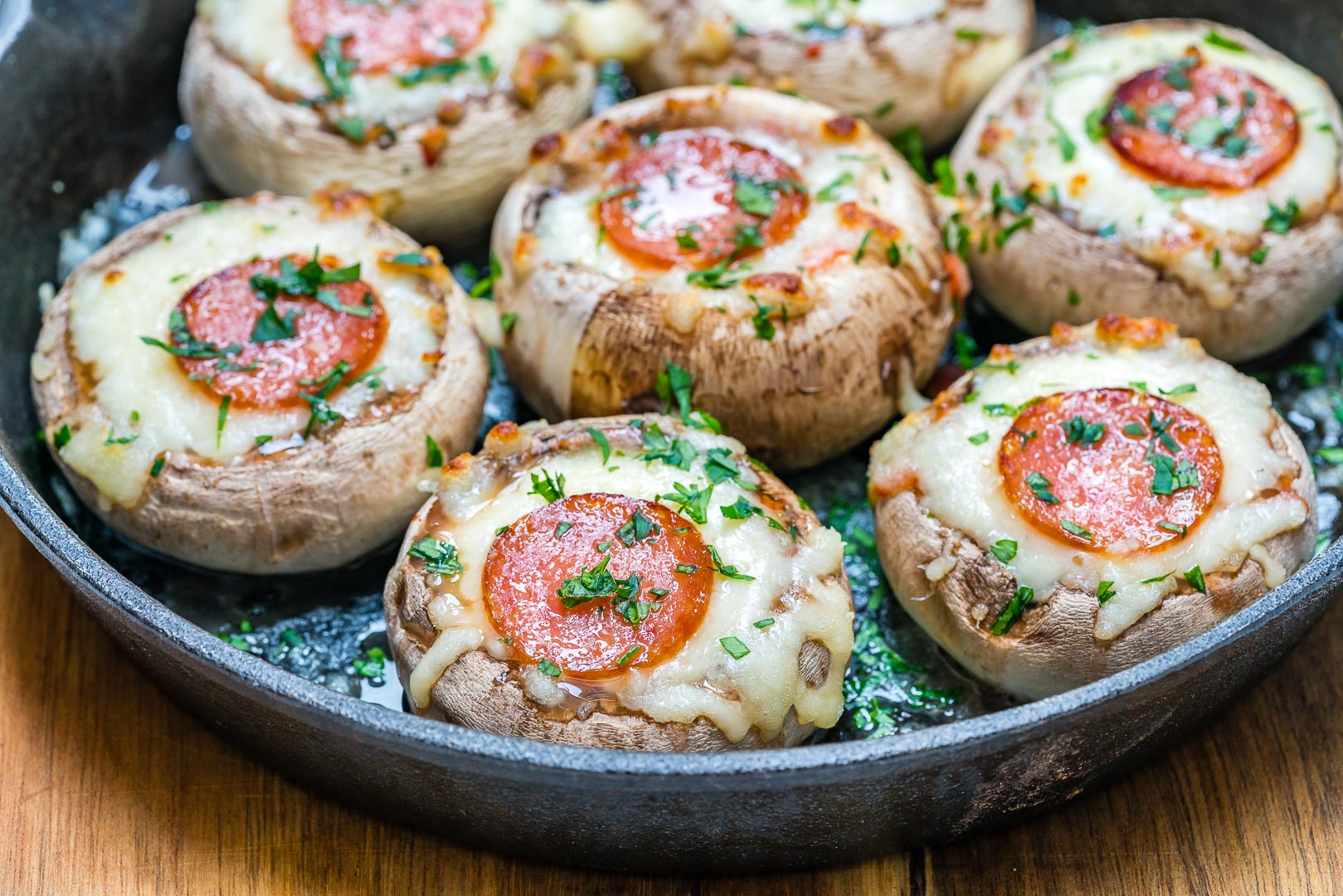 A fun, quick, and easy snack, these are the perfect appetizer! Plus, they're super low carb AND gluten-free. 
➡️Air Fryer Buffalo Cauliflower 'Wings'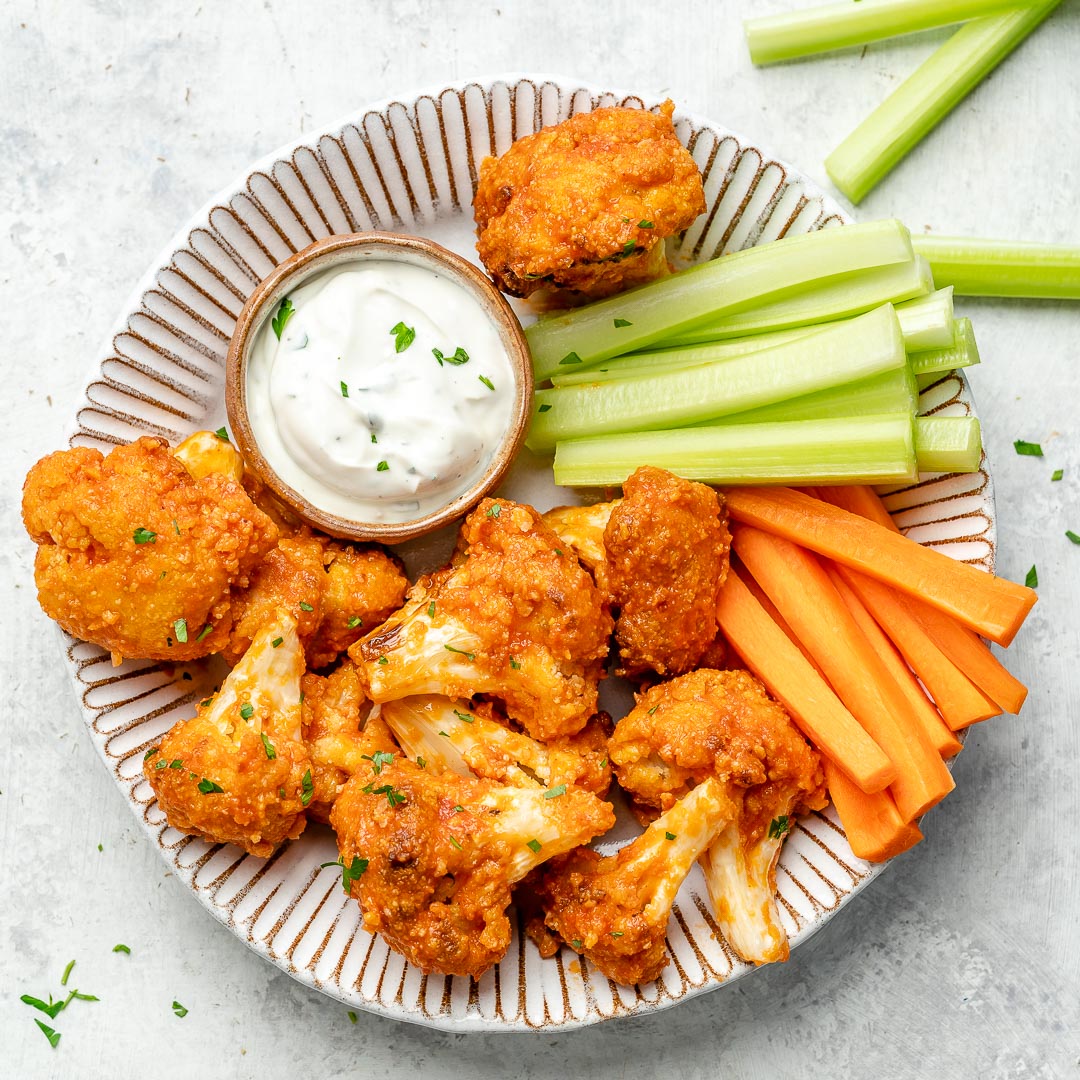 Are buffalo wings a staple in your house during game days? Well, there's no need to go without them this year! Just try these clean eating approved substitute wings! They're super simple and DELICIOUS.
➡️Loaded Sweet Potato Rounds for Clean Eating Party Snacks!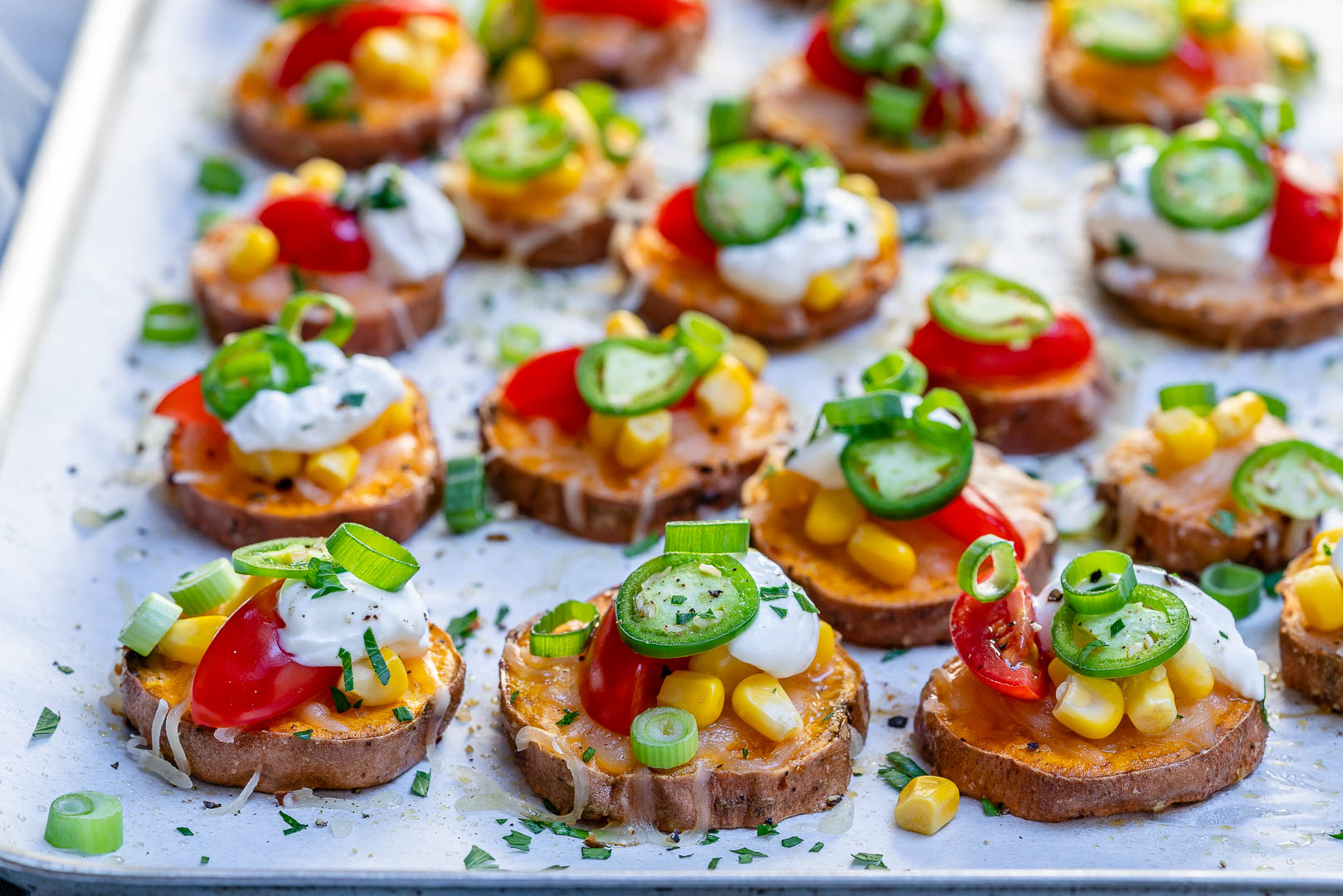 These are GREAT bite-size appetizers! I know most of us can't have a huge party this year, but maybe you still have a bigger family or a few people over to watch the game. If so, you have to make these! They're so fun, yummy, and filled with nutrients. 
➡️Shrimp + Cauliflower "Rice" Stuffed Poblanos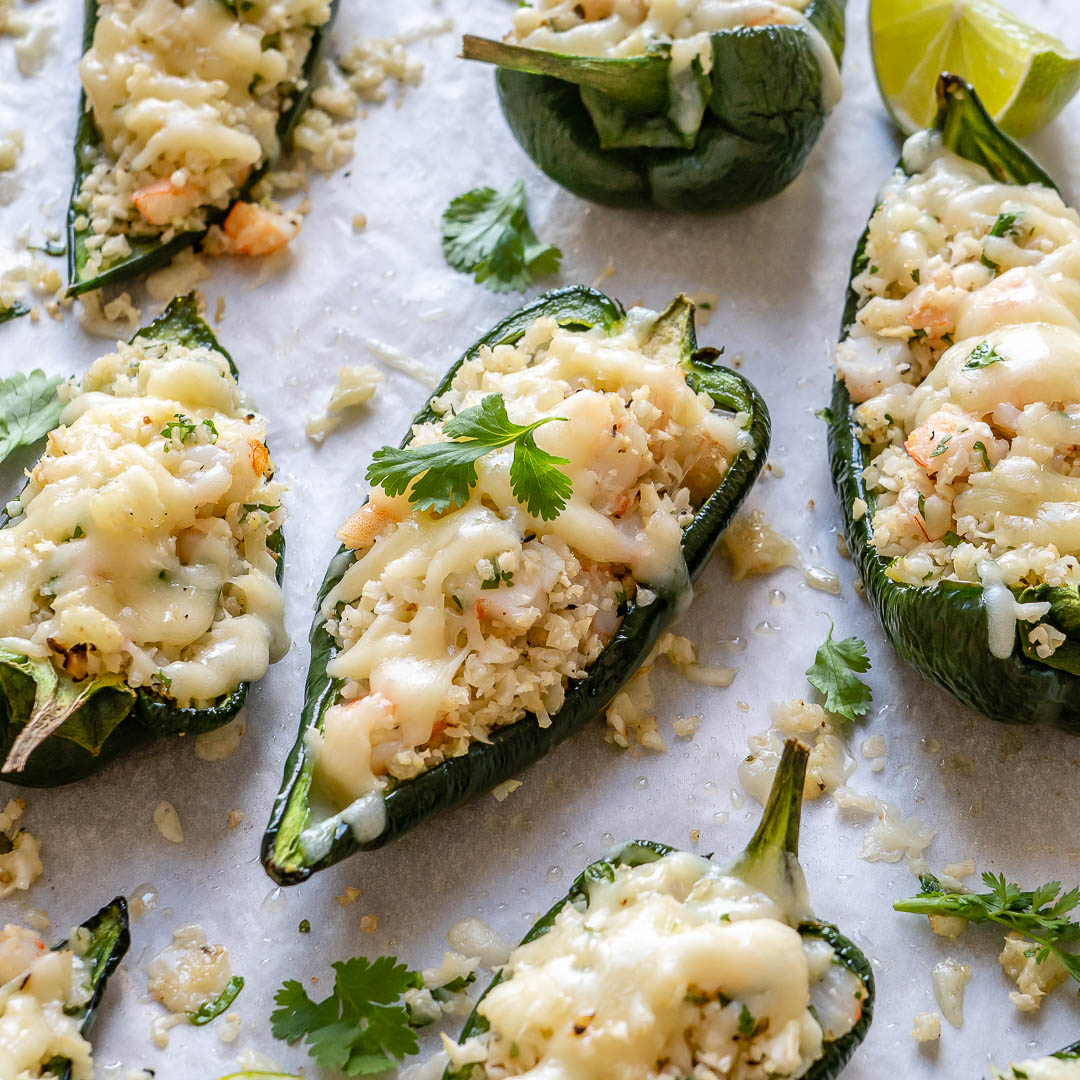 Can you tell we LOVE stuffed peppers here at Clean Food Crush? Poblanos typically have a very mild flavor, but every once in a while, you'll get a spicy one, and they're so delicious. Anaheim peppers also work well for this recipe and have a delightful medium heat flavor.
➡️Black Bean Quinoa Chopped Salad for Light and Fresh Clean Eats!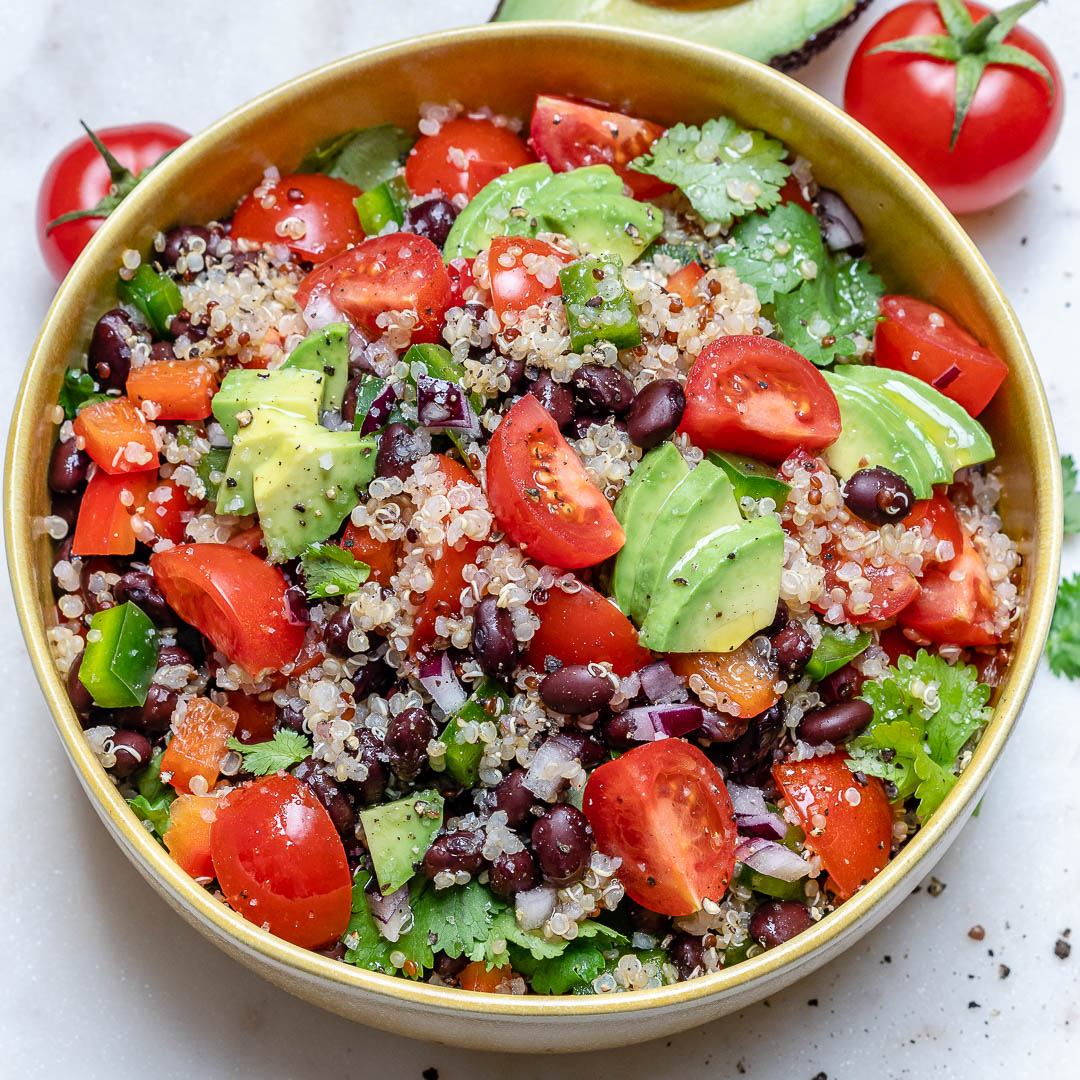 Beautiful, packed with flavor and nutrients, and great for game days, meal prep, or just a normal dinner, you will definitely want to save this salad!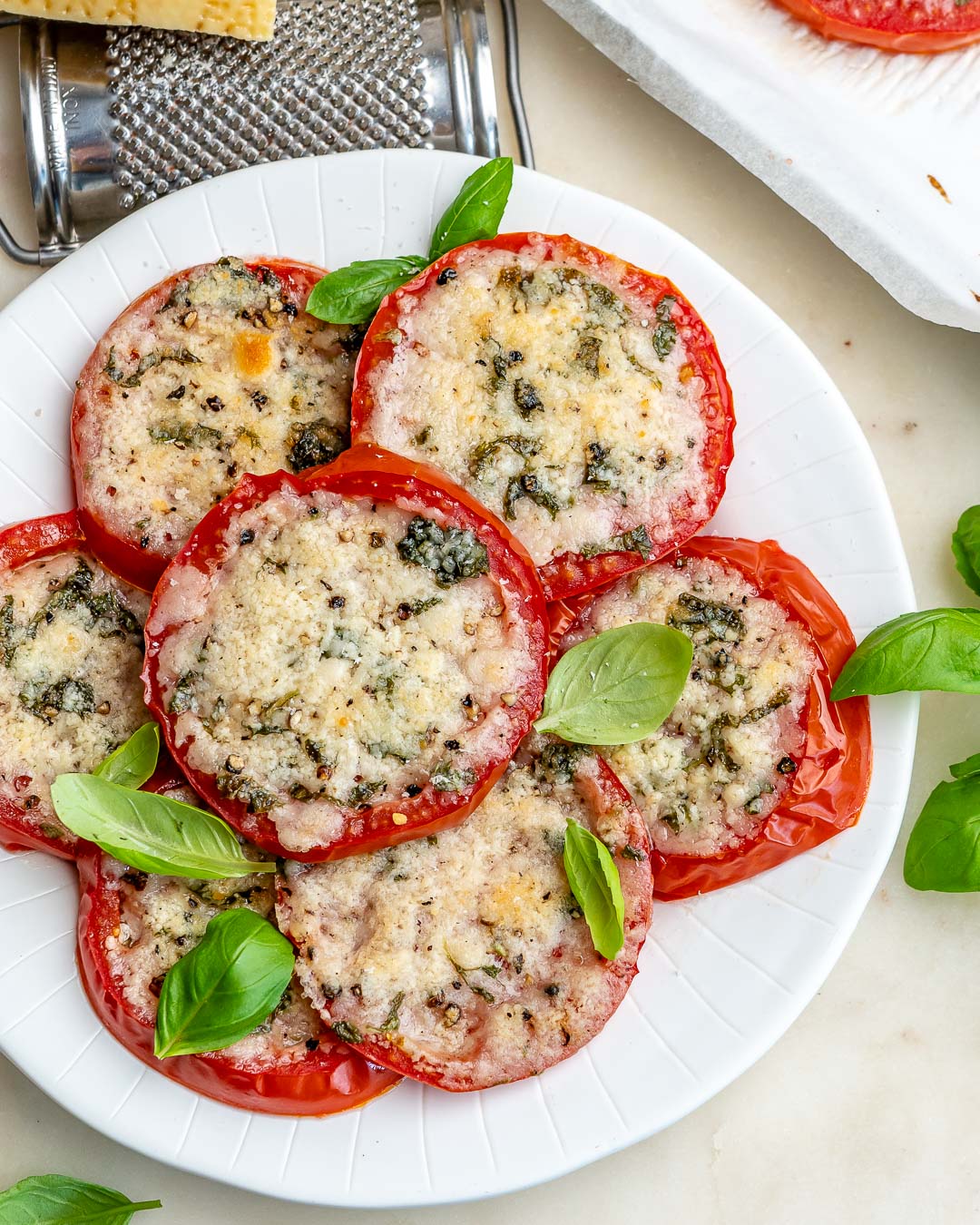 If you're a tomato fan, you are going to adore this recipe! These roasted tomatoes have that Margherita flavor going on, with the melty cheese and basil combo, and are packed with vitamin C!
➡️These Honey Mustard Baked Chicken Drumsticks are AMAZING!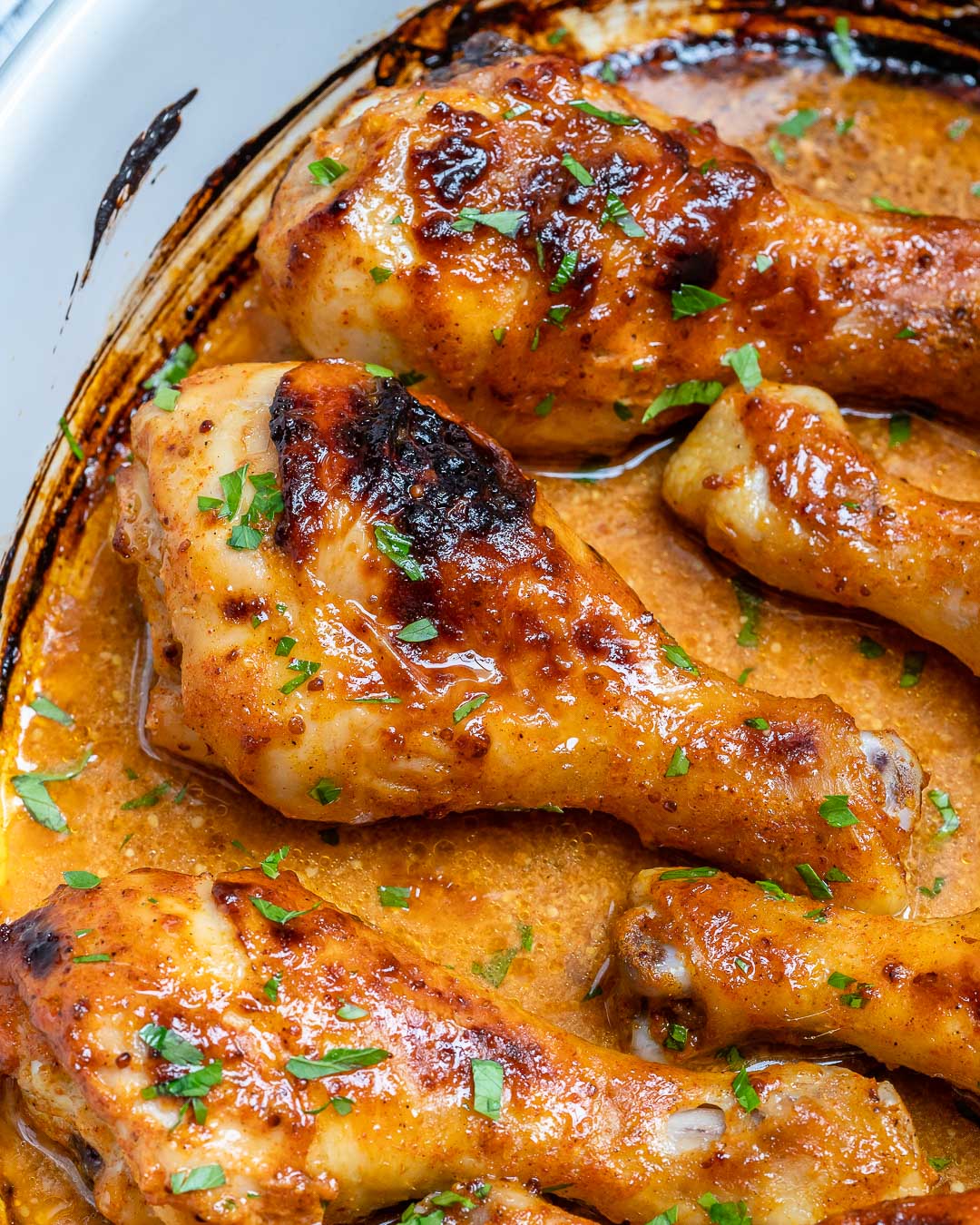 A little more substantial, this recipe is GREAT if you want to make more of a meal to enjoy during the game day rather than appetizers.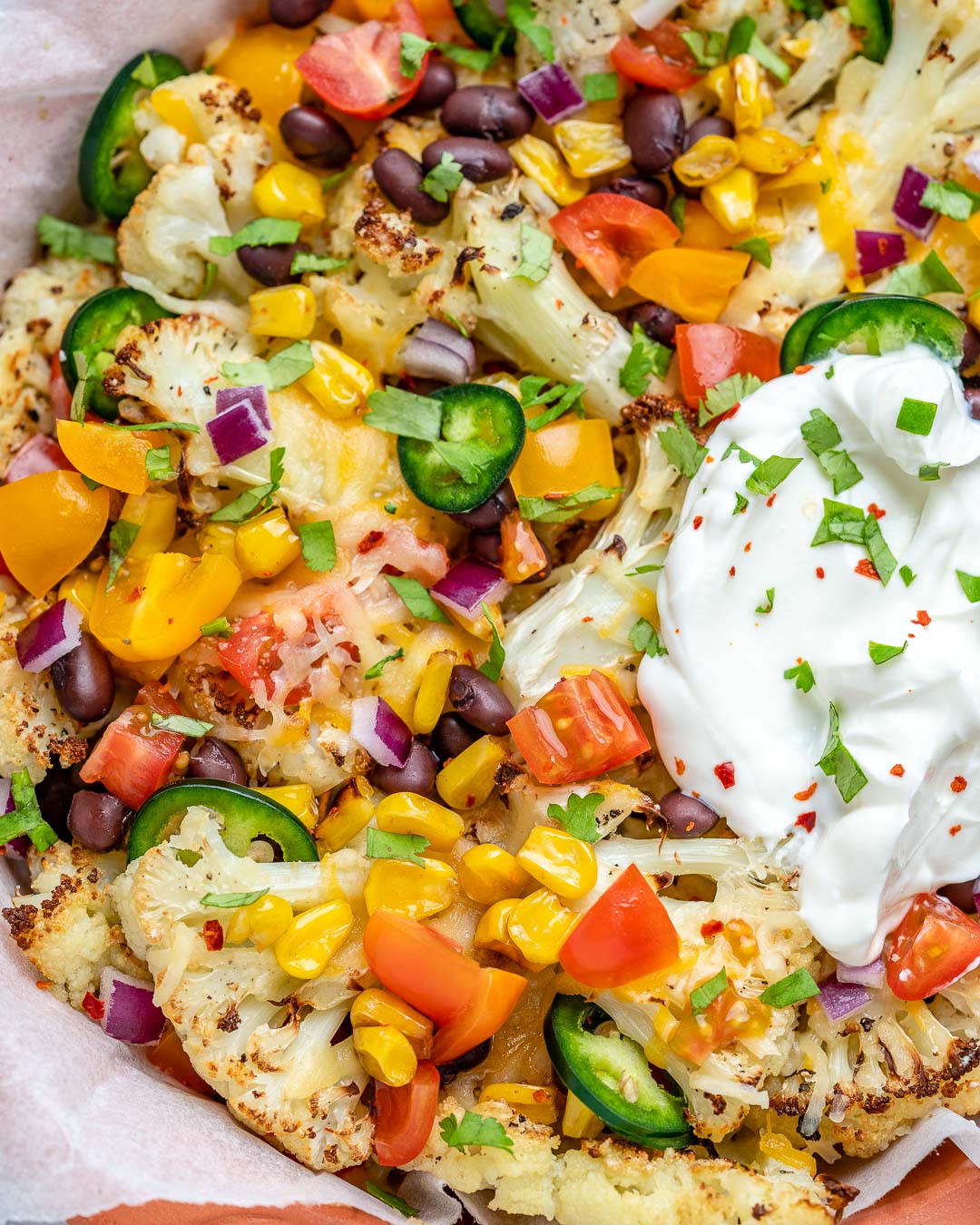 Another amazing nacho recipe for you guys! These are delicious, gluten-free, and perfect for our no-carb friends. As always, ingredients are SUPER interchangeable, so use what you have and hand and add whatever your family loves!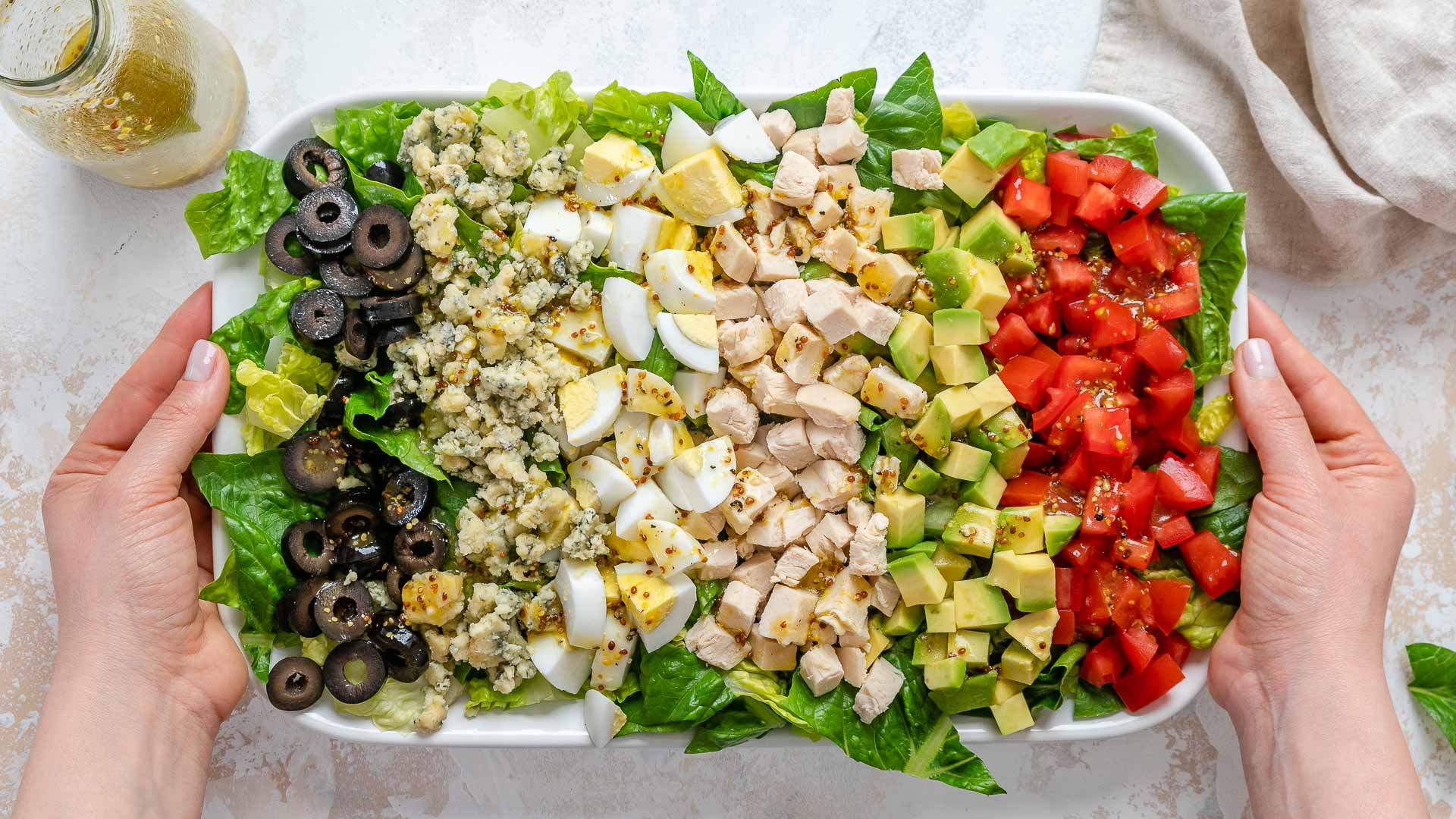 I love it when my food is colorful because you can actually SEE the nutrients in various ingredients! Seriously, this cobb salad is amazing and the perfect addition to your game day menu.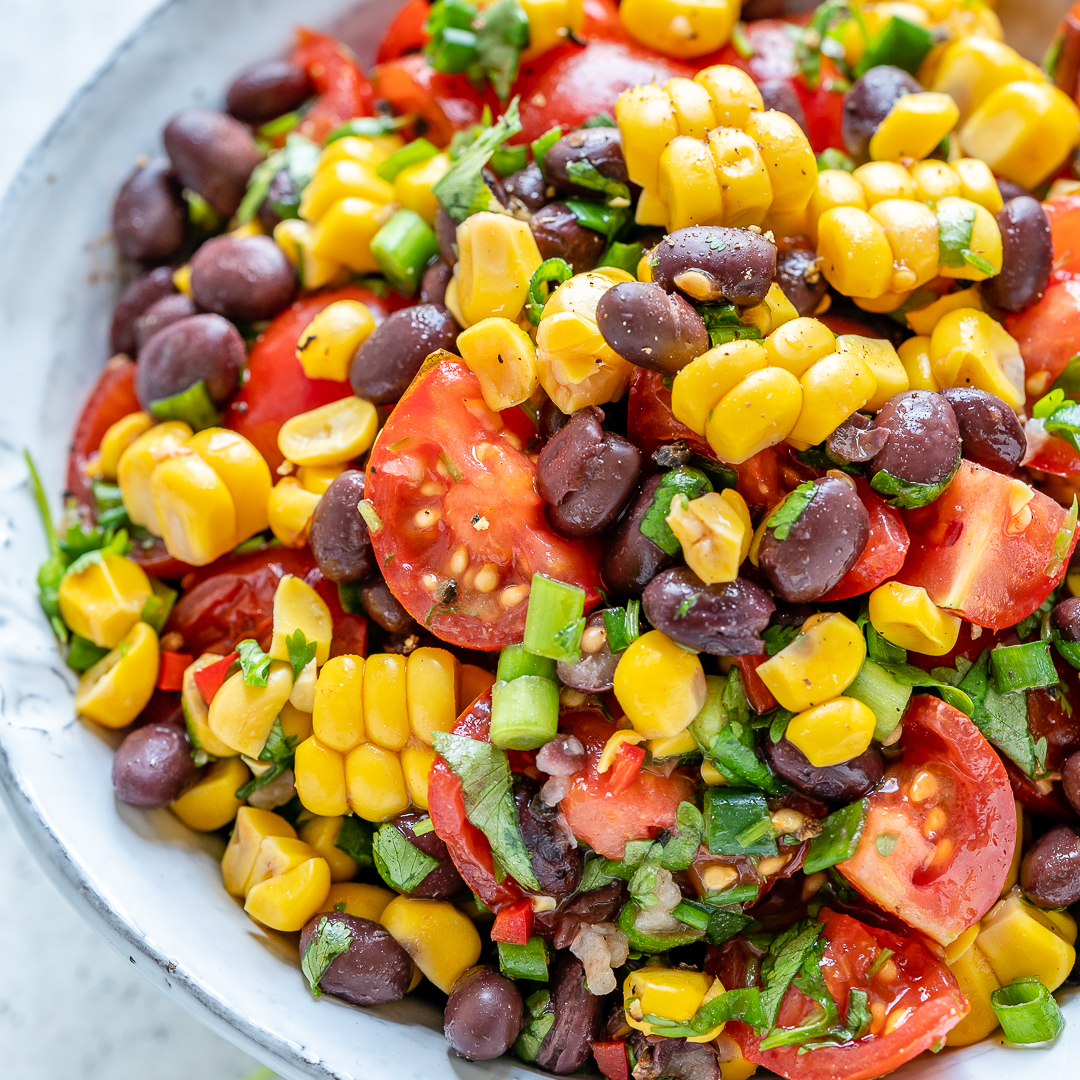 Where are my pico fans?! This recipe is fantastic and so versatile! You can alter it to fit your family's preferences and still feel confident in your healthier choices. It works as a great dip with some good corn chips, a tasty side dish, or a topping for some grilled fish! (Like I said, versatile!)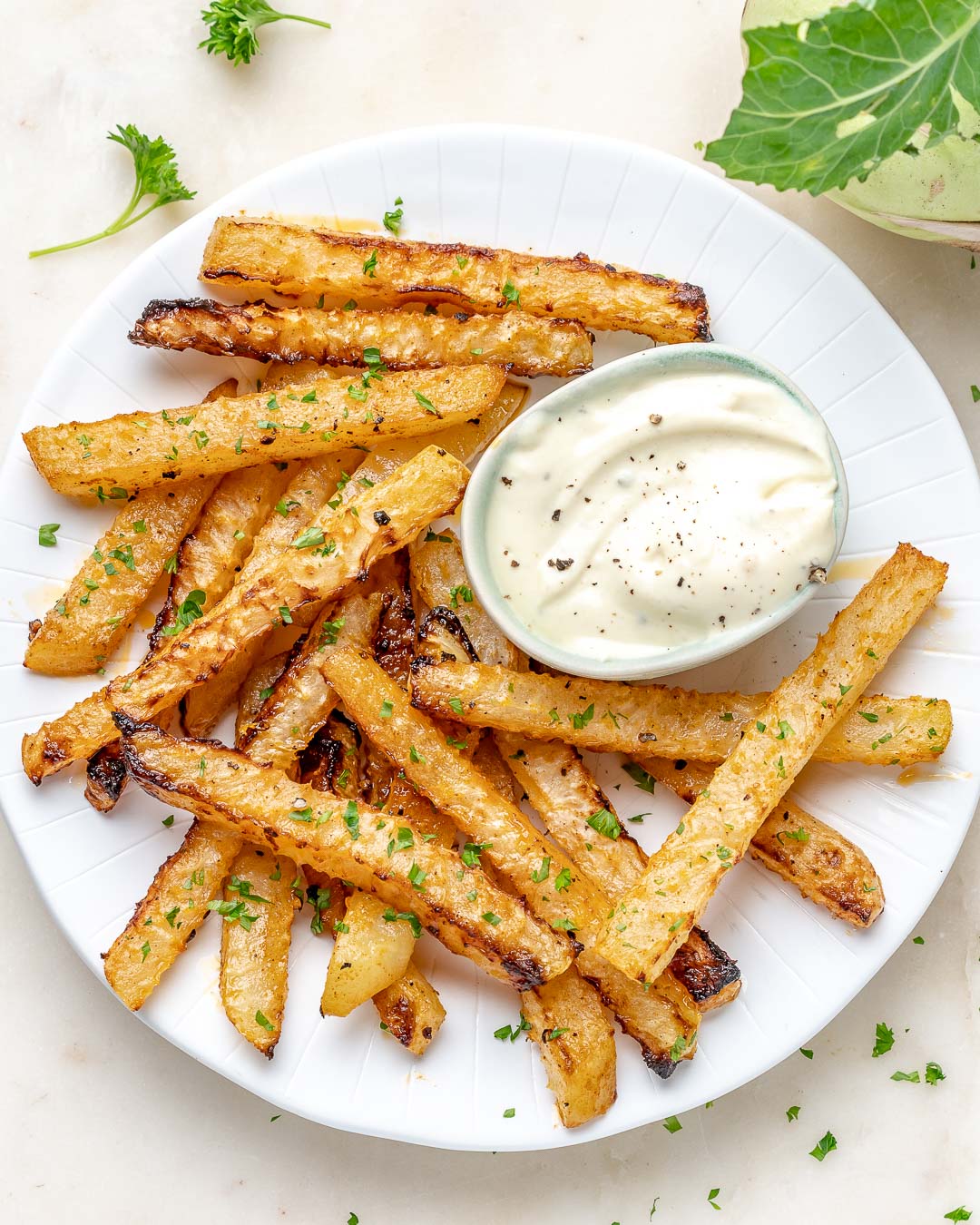 FRIES. The universally adored appetizer and game day snack. Remember when I said you don't have to sacrifice your favorite foods to eat clean? I meant it! These fries may not be potato, but they're still AMAZING (plus high in vitamins and minerals)!
➡️Make these Chili Sweet Potato Fries for Clean Eating Heaven!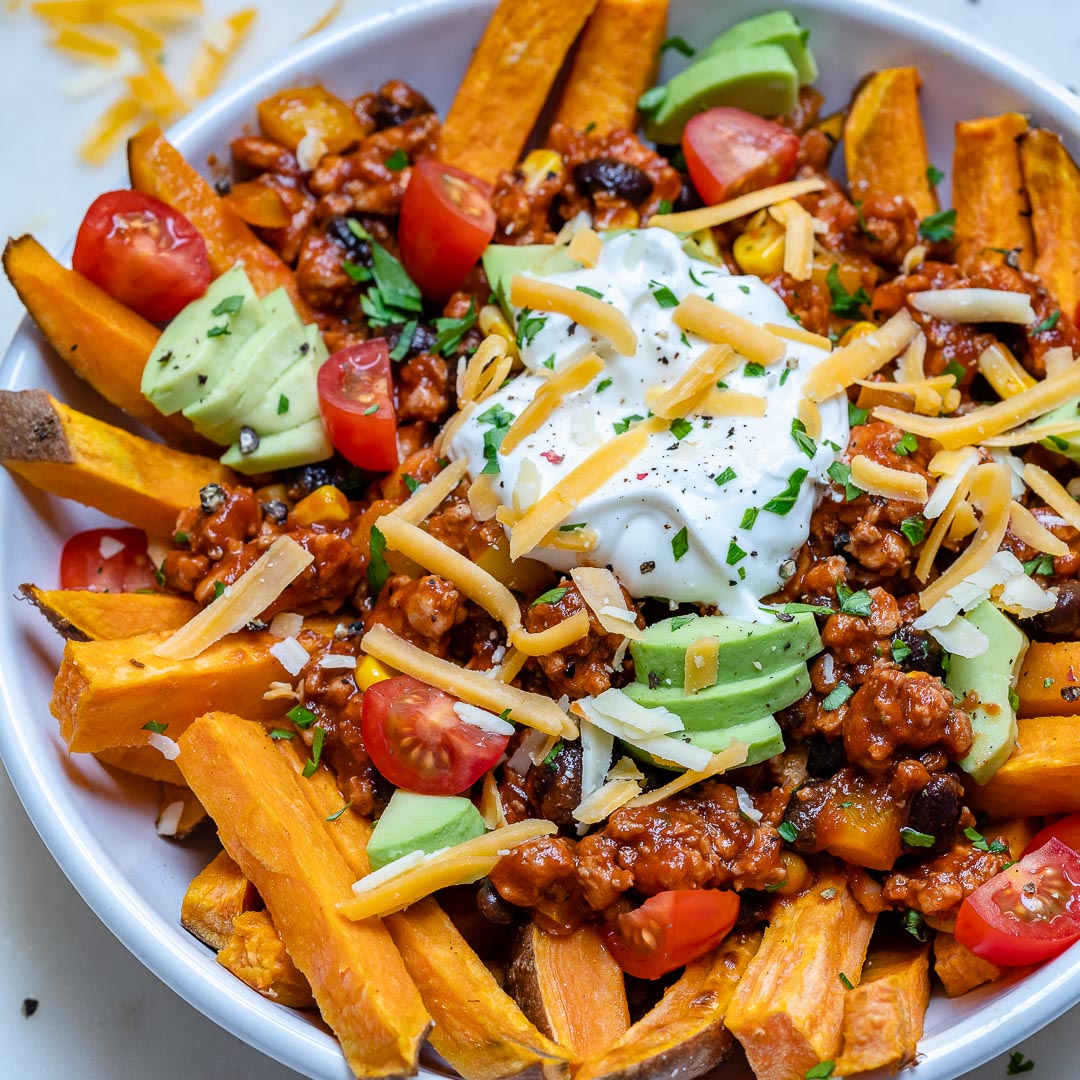 MORE FRIES. And this time I am giving you some potatoes! (Sweet potatoes, which are arguably even better than white potatoes.) This recipe is an explosion of flavor, and everyone will LOVE it.
➡️These Bacon Wrapped Salmon Bites Melt in Your Mouth!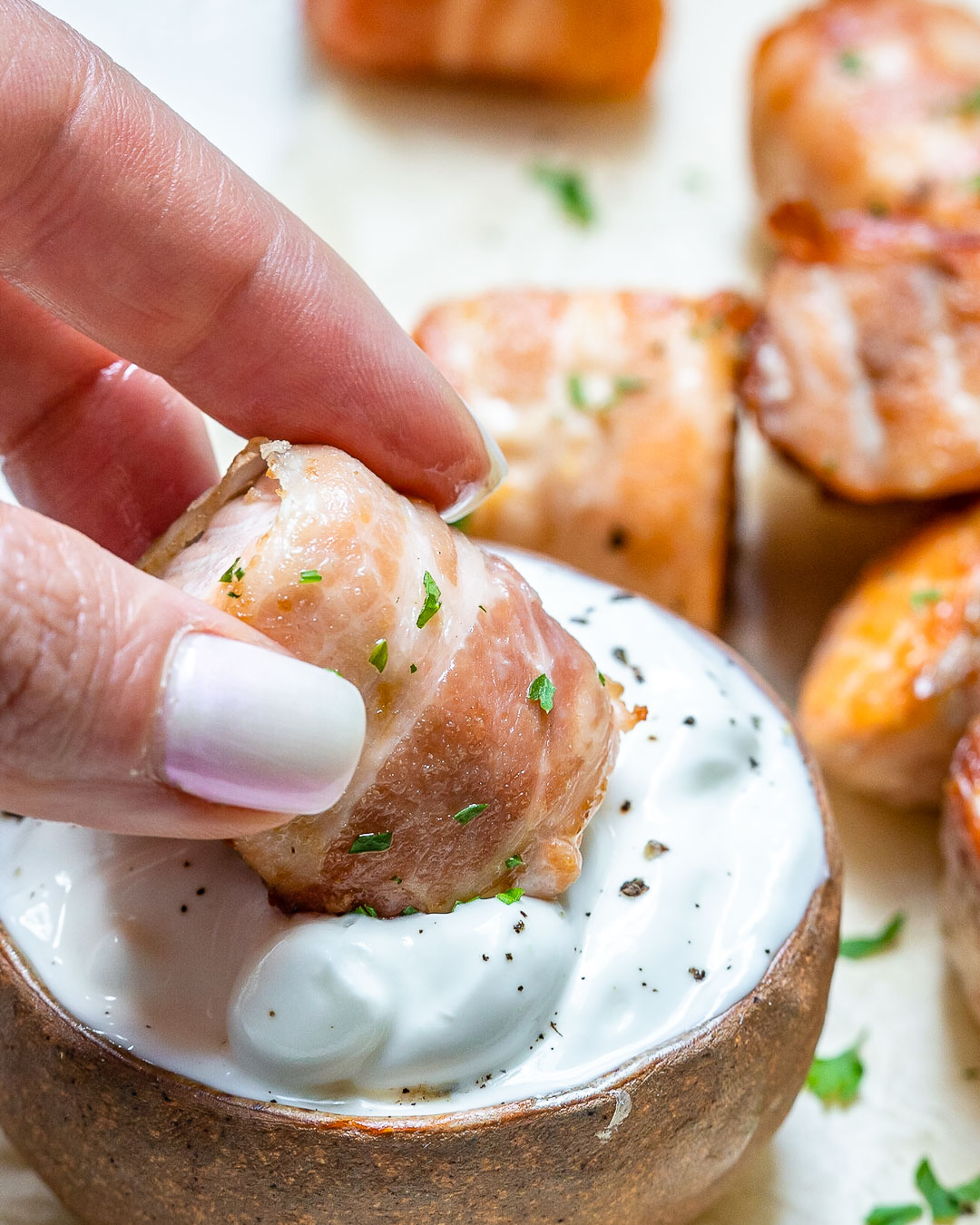 One more bacon recipe for the win! This fun appetizer is creative and delicious but so simple to make.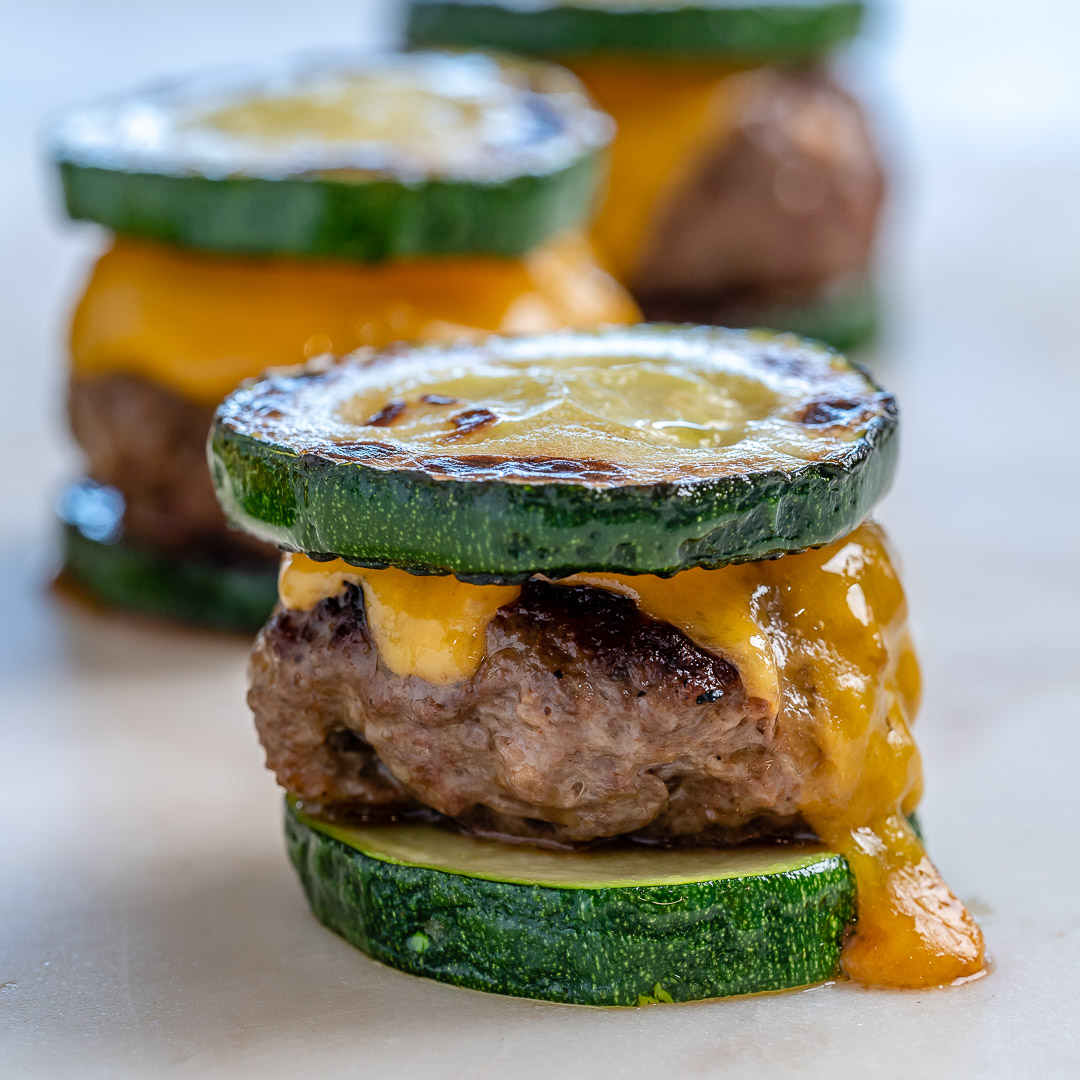 We're finishing this list strong with some–you guessed it–SLIDERS. The ultimate game day treat! Our simple combination of perfectly seasoned grass-fed ground beef and lightly charred zucchini with just a touch of melty cheese is sure to hit the spot. 
And there you have it! 25 DELICIOUS, fun, and best of all, clean-eating plan-approved recipes to enjoy throughout this game day season! Even if you can't have the big party you may be used to, you can still enjoy the day with some fun company (even if it's your family or friends over video chat) and incredible food. 
So, which one is your favorite? And will you be trying something new? Let me know in the comments! 👇👇👇🙏❤️
Leave a Comment Below:
Related Posts :
..