19

Jan, 23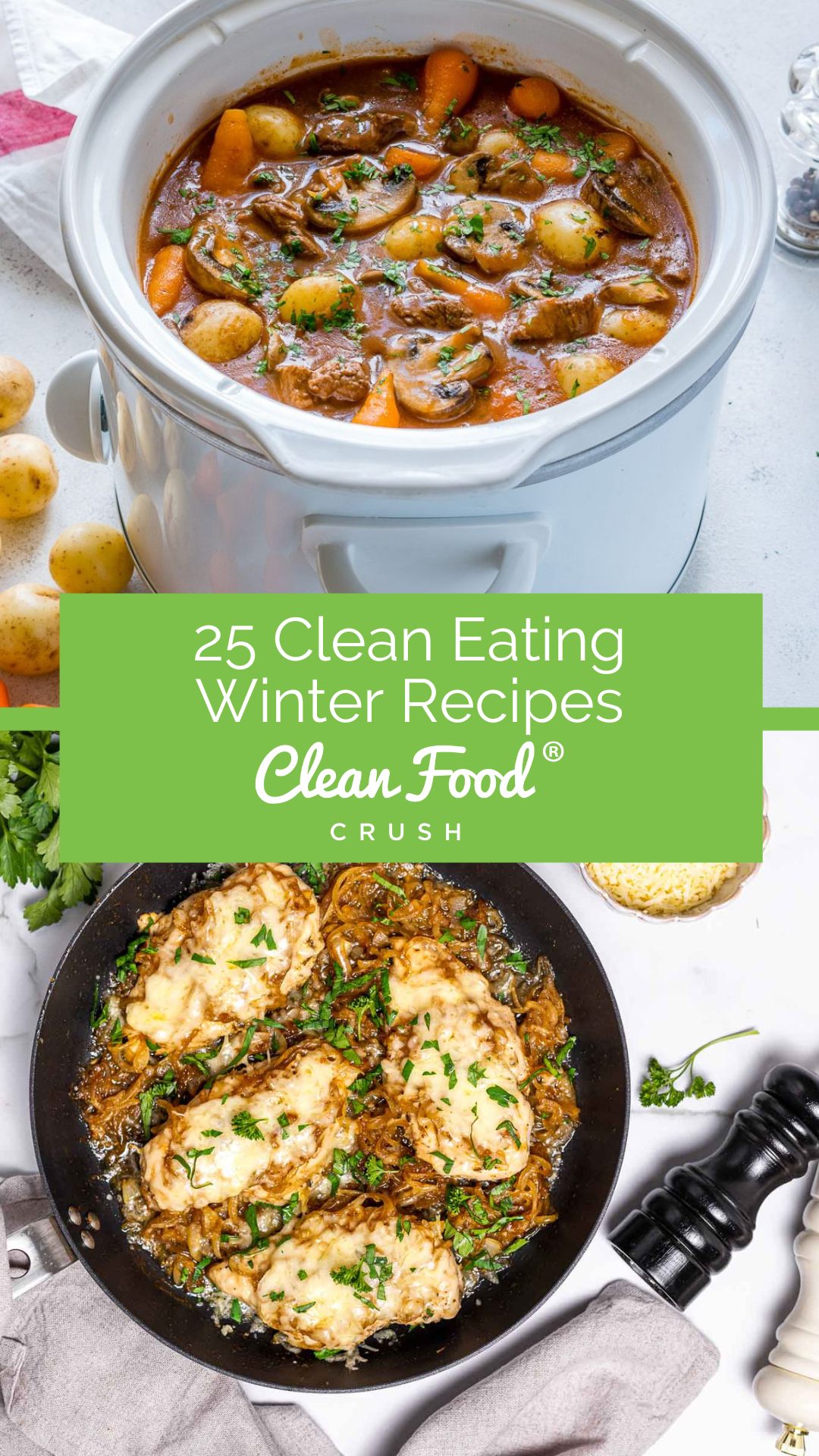 25 Clean Eating

Winter Recipes
The holiday season tends to be full of sugar and spice or carbs and gluten, which aren't so nice. Who can resist Grandma's apple pie or Mom's holiday cookies?
While a few indulgences won't undo all your hard work, several indulgences in a row can take a toll; usually resulting in extra pounds or added body inflammation.
Not to worry! We reject the "all-or-nothing" mindset at CleanFoodCrush and embrace everything in moderation. Thankfully, we've some great tasting clean eating recipes that will you get back on track and reduce inflammation… all while making your taste buds sing!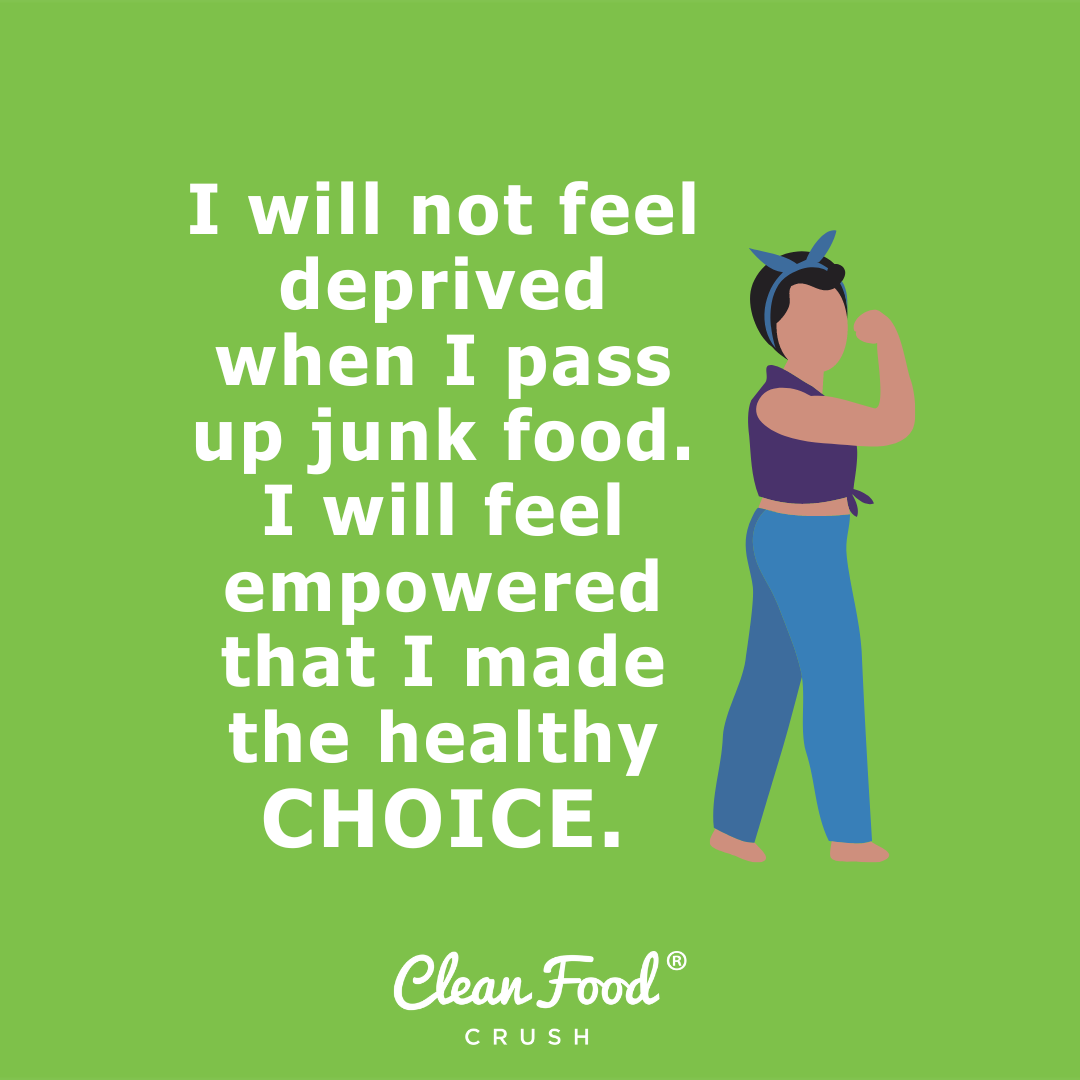 Here are 25 of our Favorite Clean Eating Dinners to Enjoy this Winter: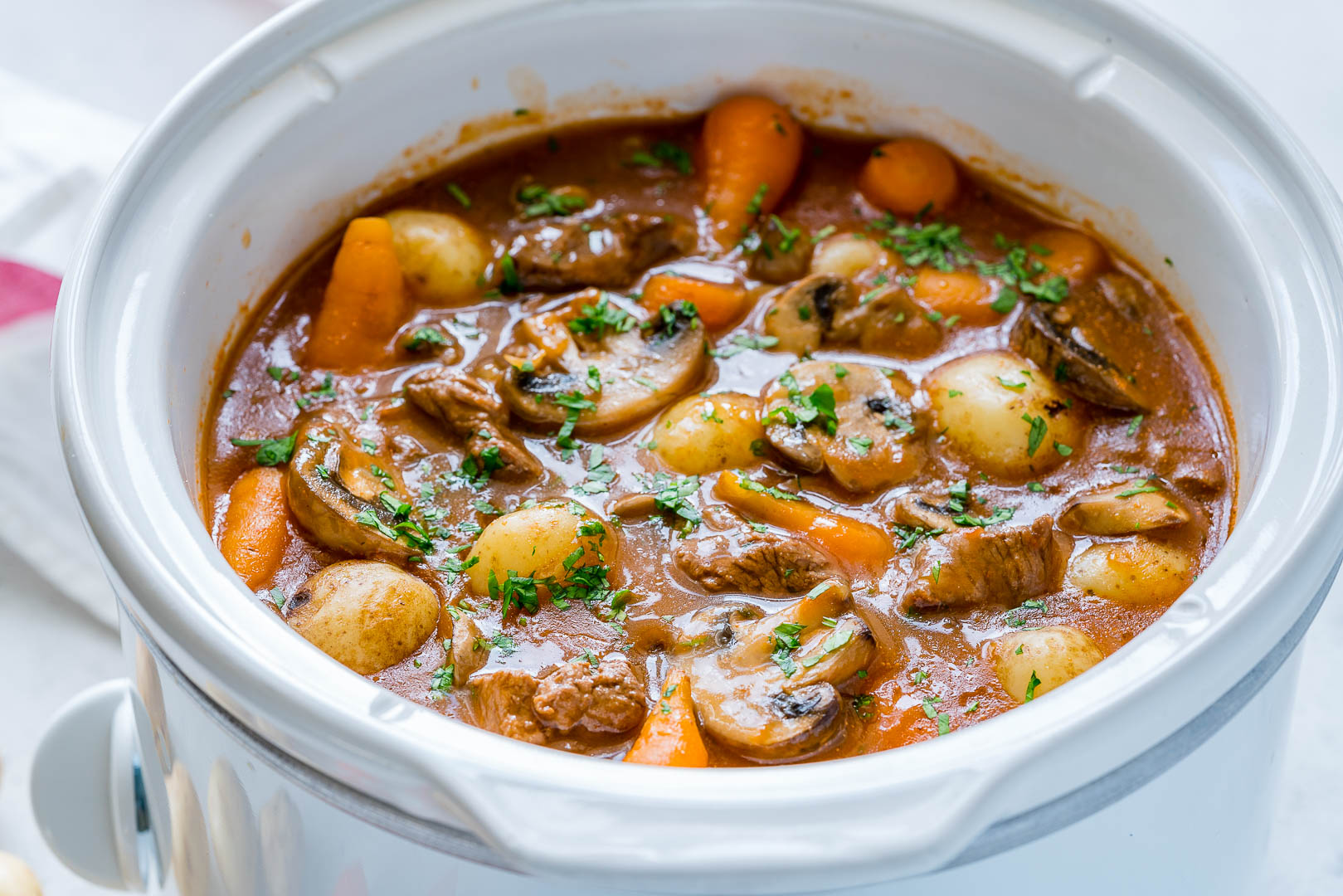 If you're like me, sometimes you just want to throw a bunch of ingredients in a crock pot, set the timer, and go curl up on the couch in front of the fire to read a good book, knowing that in a few hours, you'll have a delicious meal ready to eat!
This slow-cooker Beef Bourguignon contains fresh, organic ingredients that make an all-in-one meal, including carrots, potatoes, and beef. It also uses coconut aminos which have over 70% less fat which is a tasty alternative to soy sauce.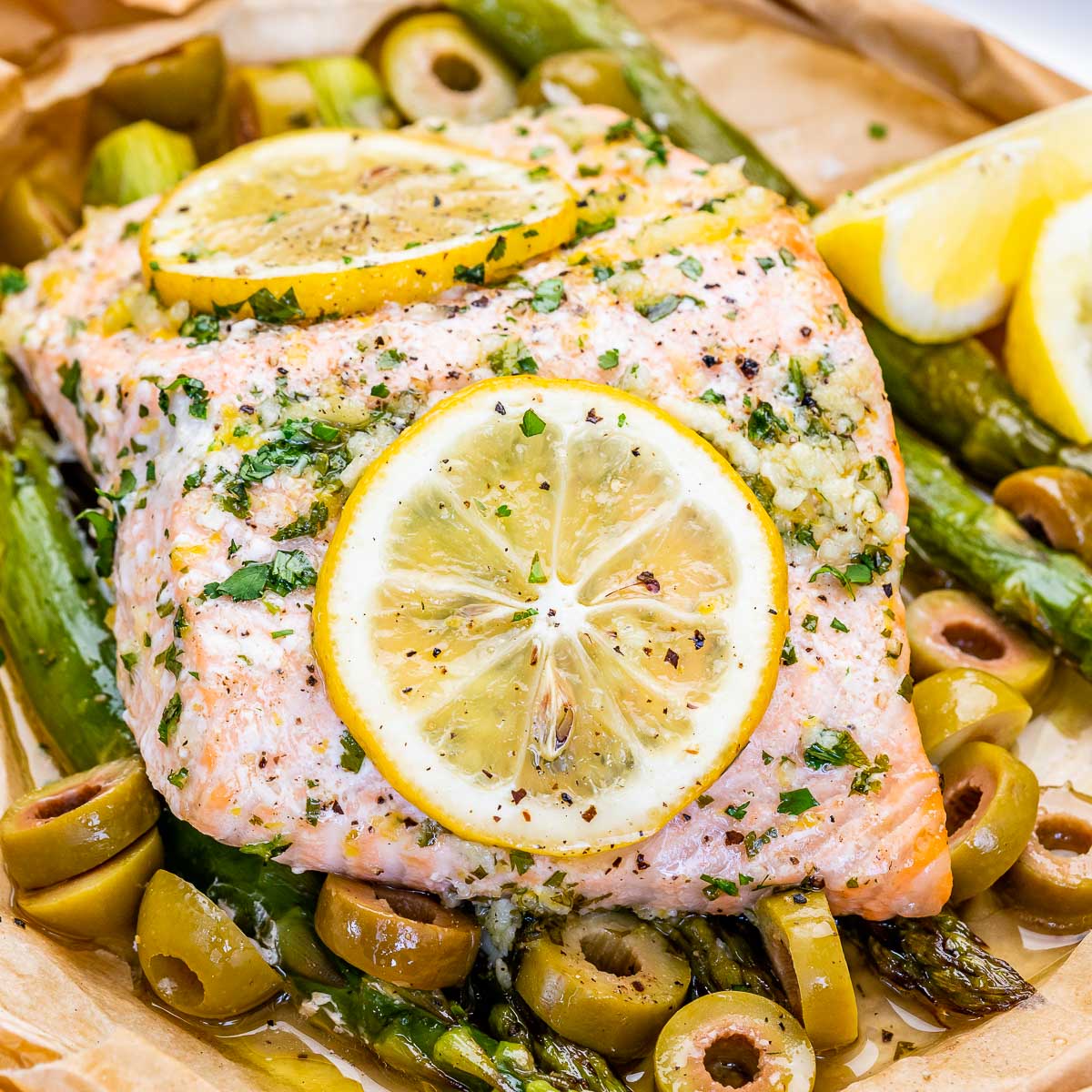 Here's a fun, versatile recipe for fish with minimal clean-up. Even though it calls for salmon with lemon and garlic, any fish or herbs can be used.
Want to get the kids involved? Have them help make packets out of parchment paper and fill them with ingredients. The paper makes food turn out tender and full of flavor. It's pretty easy and VERY tasty!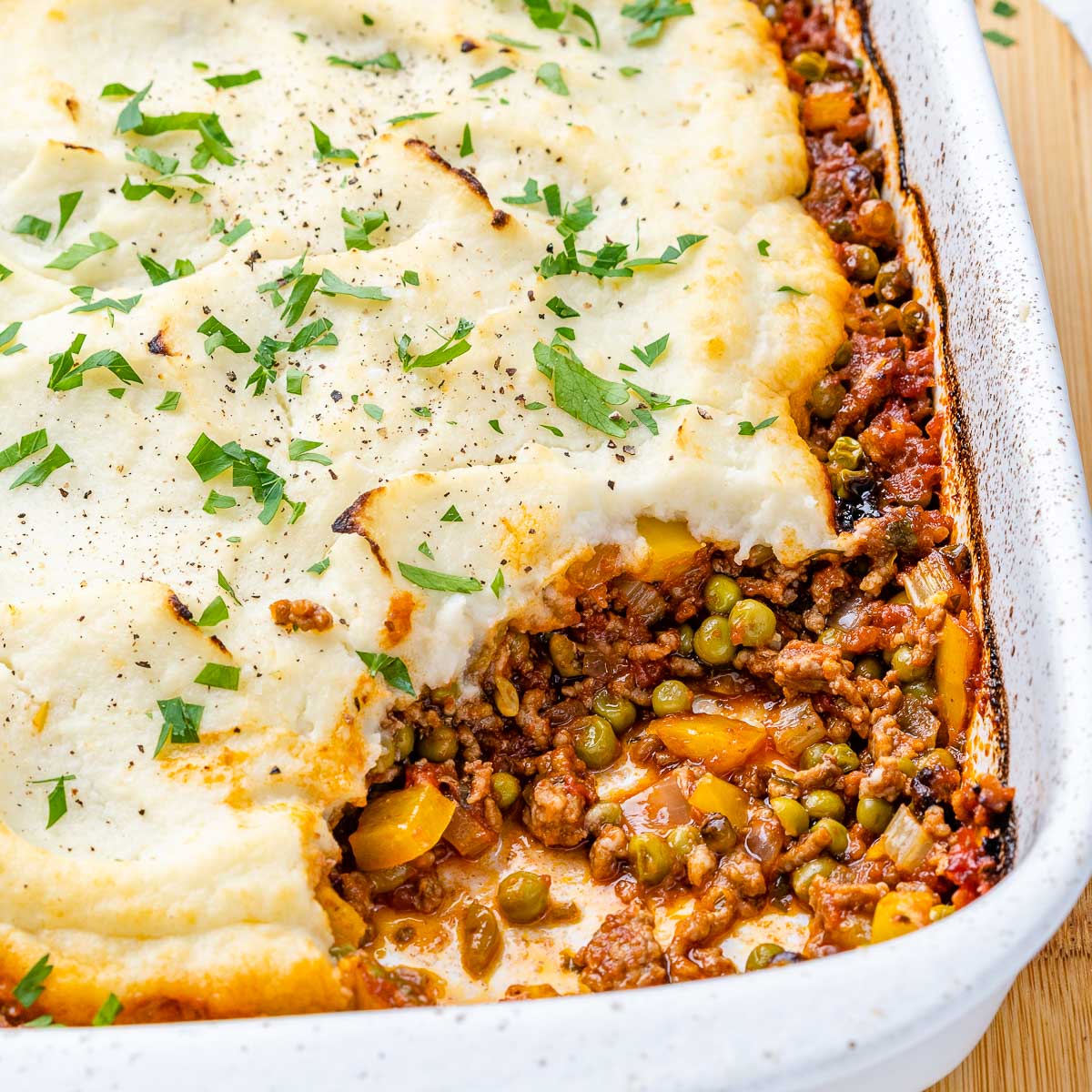 A healthy shepherd's pie? Yes, please! This is an excellent meal for cold nights and provides delicious leftovers. It's another flexible recipe because you can use the veggies you have on hand or those you like best. With veggies, lean beef, and a topping of mashed cauliflower, this dish is loaded with antioxidants and other good stuff!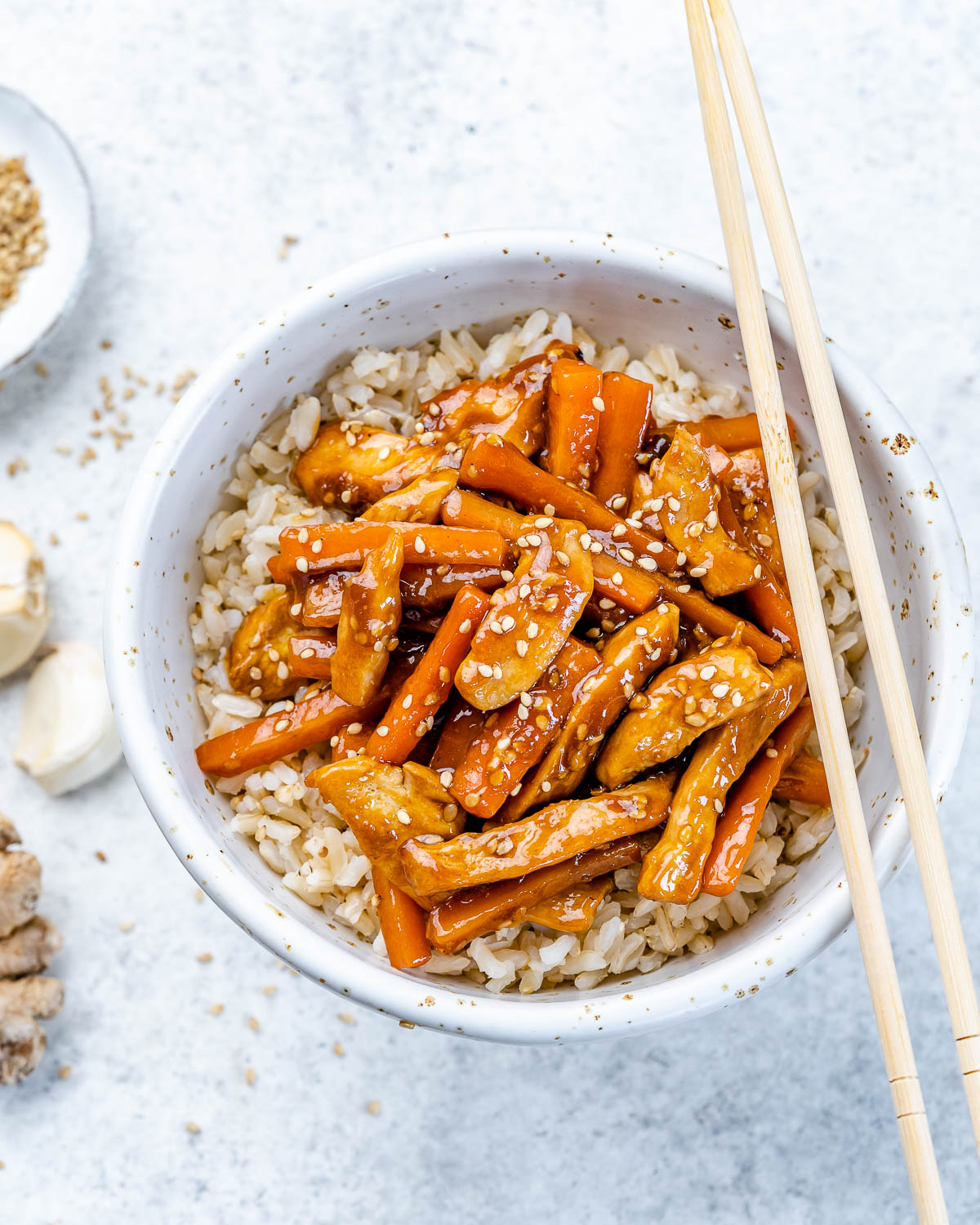 This sesame chicken is tangy, garlicky, and slightly sweet. Sounds yummy already, right? Besides being savory, the ingredients for this recipe are fairly basic and affordable. Never say that eating on a budget can't taste good!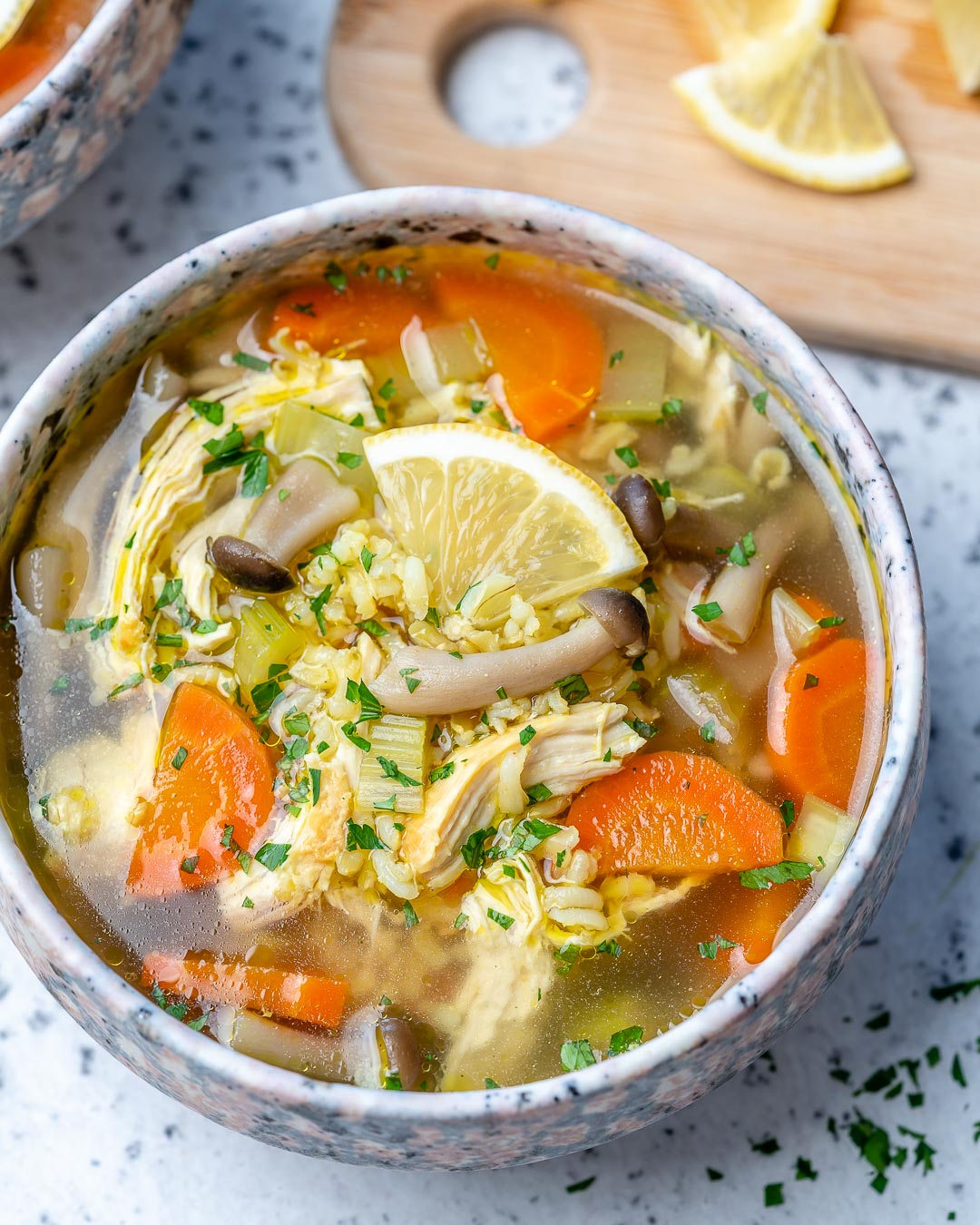 Chicken soup is a popular "go-to" meal when you're not feeling well. CFC spiced up the classic recipe with turmeric, ginger, garlic, and mushrooms to add healing and beneficial properties to a time-honored staple in any household.
Turmeric increases antioxidants in the body and contains natural anti-inflammatory compounds. Ginger also fights infection and can help clear congestion. Additionally, garlic is said to help reduce symptoms and severity of the common cold and flu, among other health issues.
Basically, it's a POWERHOUSE.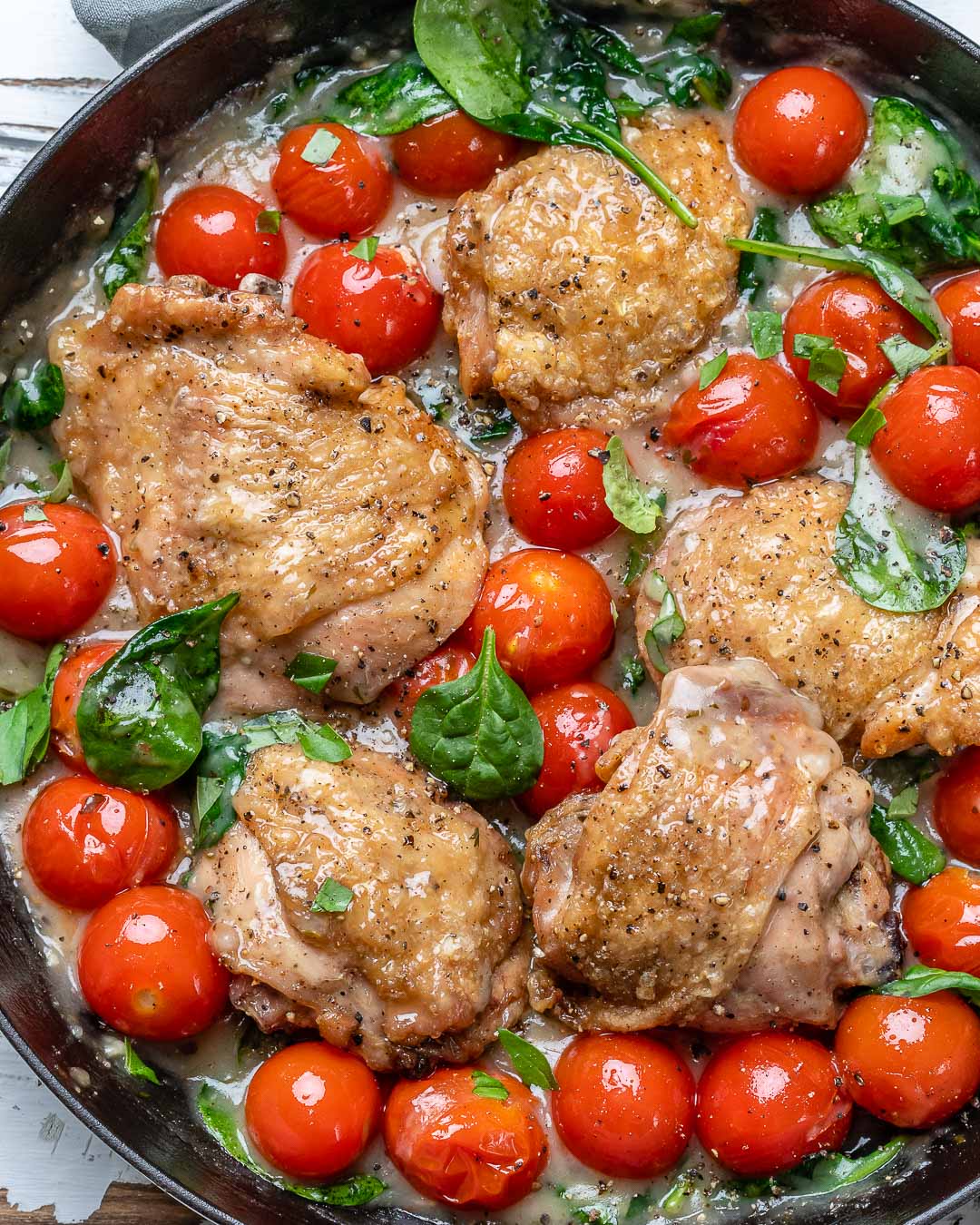 If you don't already love chicken thighs, then I bet this will change your mind because it's so BEYOND tasty. Colorful, healthy, and delicious, this Tuscan chicken is perfectly seasoned and nestled in a creamy, buttery sauce with tender spinach and sweet-bursting cherry tomatoes. And spinach is a superfood with nearly endless health benefits.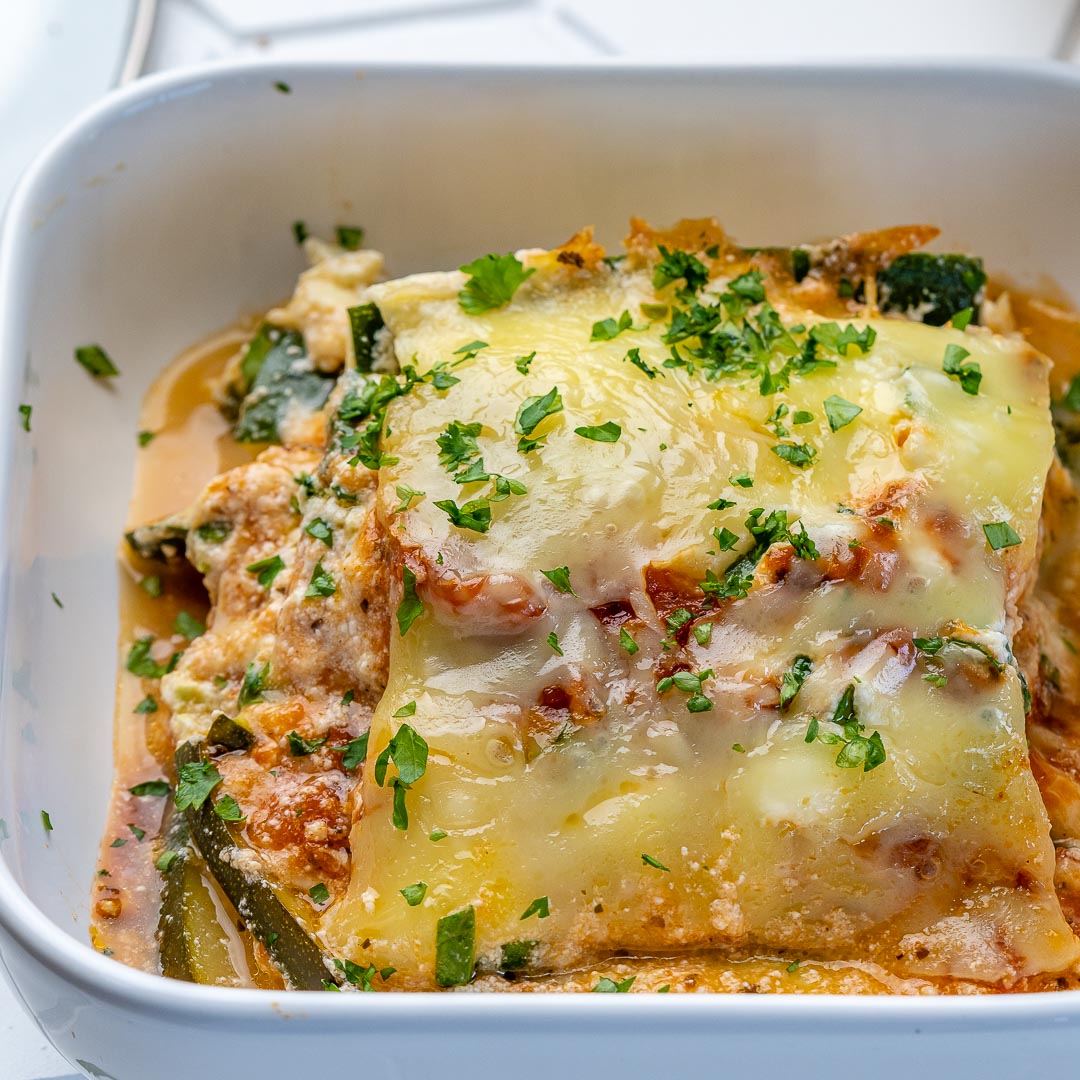 I honestly don't know which is better with this meal: the great taste or how healthy it is for you. The main ingredient, Zucchini, has high levels of potassium, B vitamins, dietary fiber, and antioxidants.  That's quite an impressive resume. Plus, it's a fantastic alternative to the processed carbs in pasta. This low-calorie veggie gives us the feeling of being full as it satisfies our appetite, so it can even help with weight loss.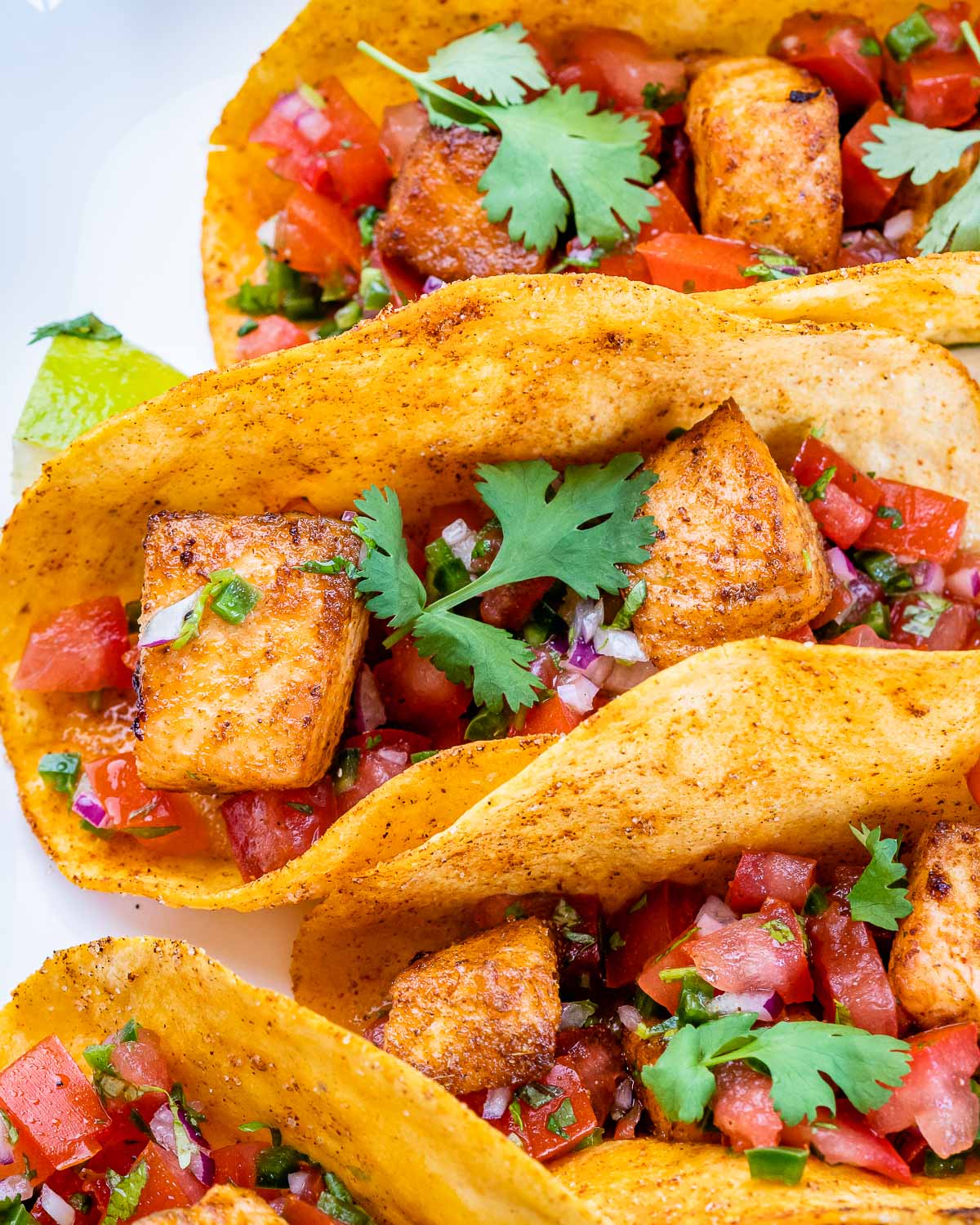 Salmon in a tortilla with fresh lime pico makes tasty tacos your whole family will LOVE. It's so easy you'll only need 1 sheet pan to make it, so if you're super busy this time of year, this is the recipe for you! With simple ingredients, these tacos are fresh, different, and fun to eat!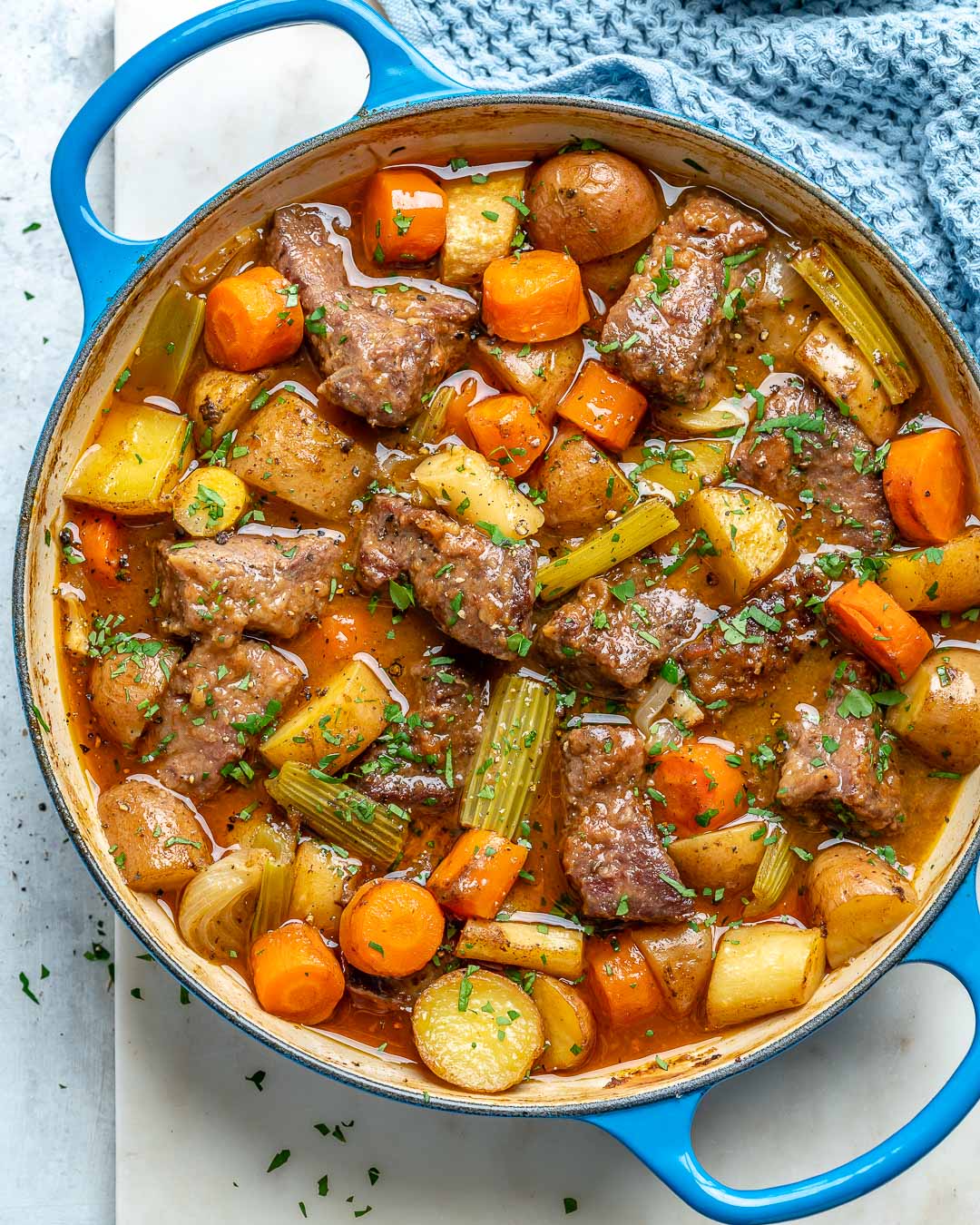 Winter always reminds me of my childhood home being filled with the smells of comfort foods like beef stew. It took hours to simmer to goodness, so the house smelled delicious and made us all the more hungry.
As the name says, this is my favorite beef stew recipe because it's scrumptious and super easy to put together and cook in a crock, instapot, on the stove, or in the oven. It's so good you might want to double or even triple this recipe for lunches and leftovers.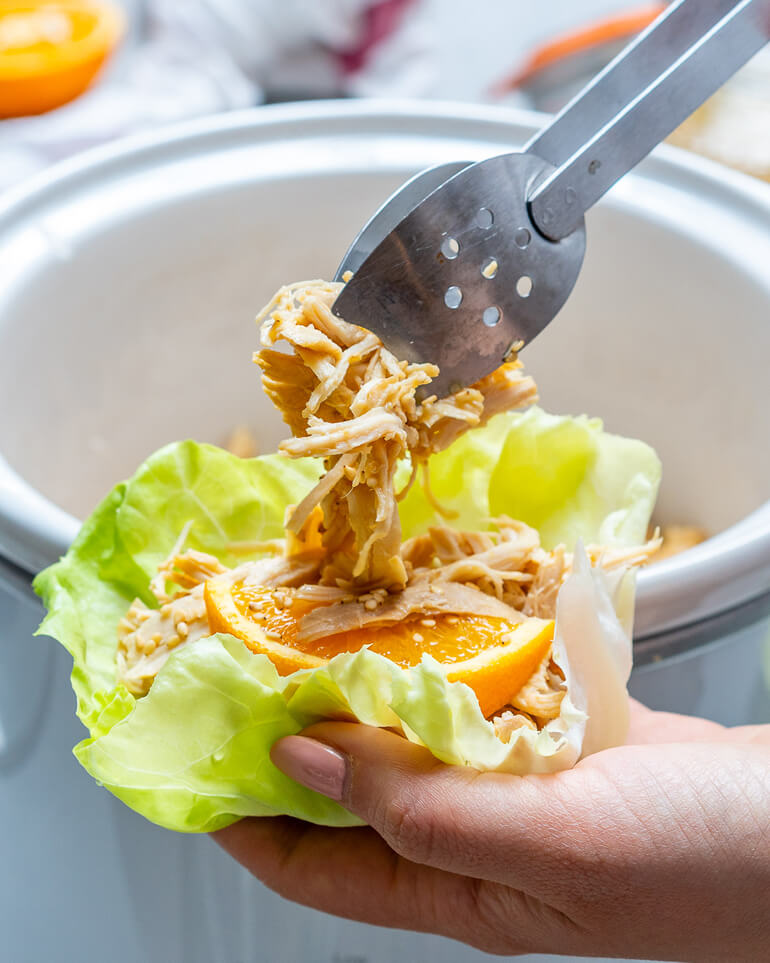 Most oranges are at their BEST during Winter, making them a great ingredient for delicious dinners this season. Again, this is another simple "put it together in the crockpot and walk away" recipe, which adds to its allure. To add to the flavor and avoid carb-loaded rolls, serve the chicken on crisp, fresh butter lettuce leaves.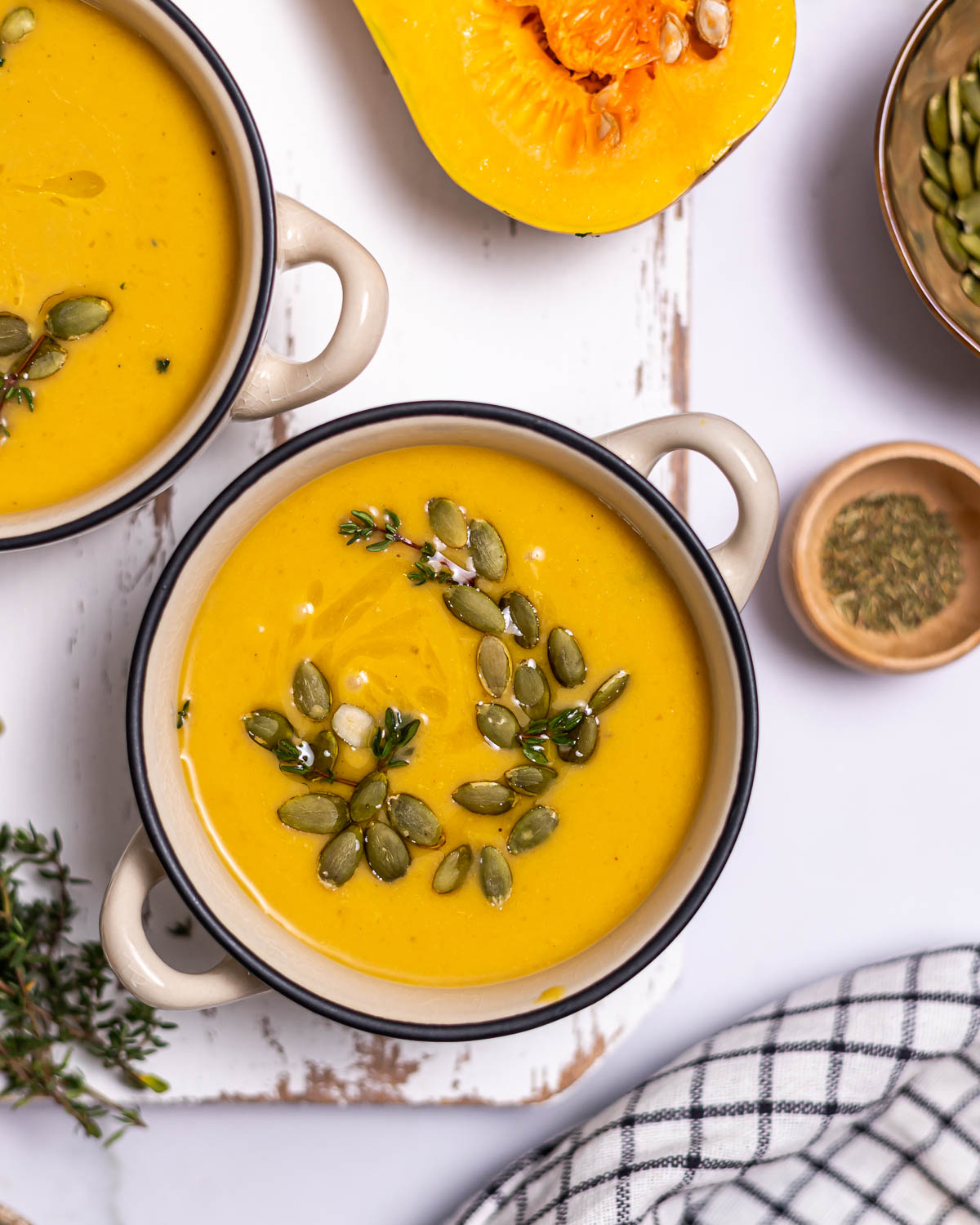 Pumpkin is not only a tasty, fun ingredient to enjoy, but it's also full of health benefits! With essential vitamins and minerals like Vitamin C, Vitamin A, and zinc, pumpkin boosts the immune system to help you fight infections and is high in antioxidants, which are incredibly useful during flu season. Making soup out of this classic autumn/winter fruit just makes sense!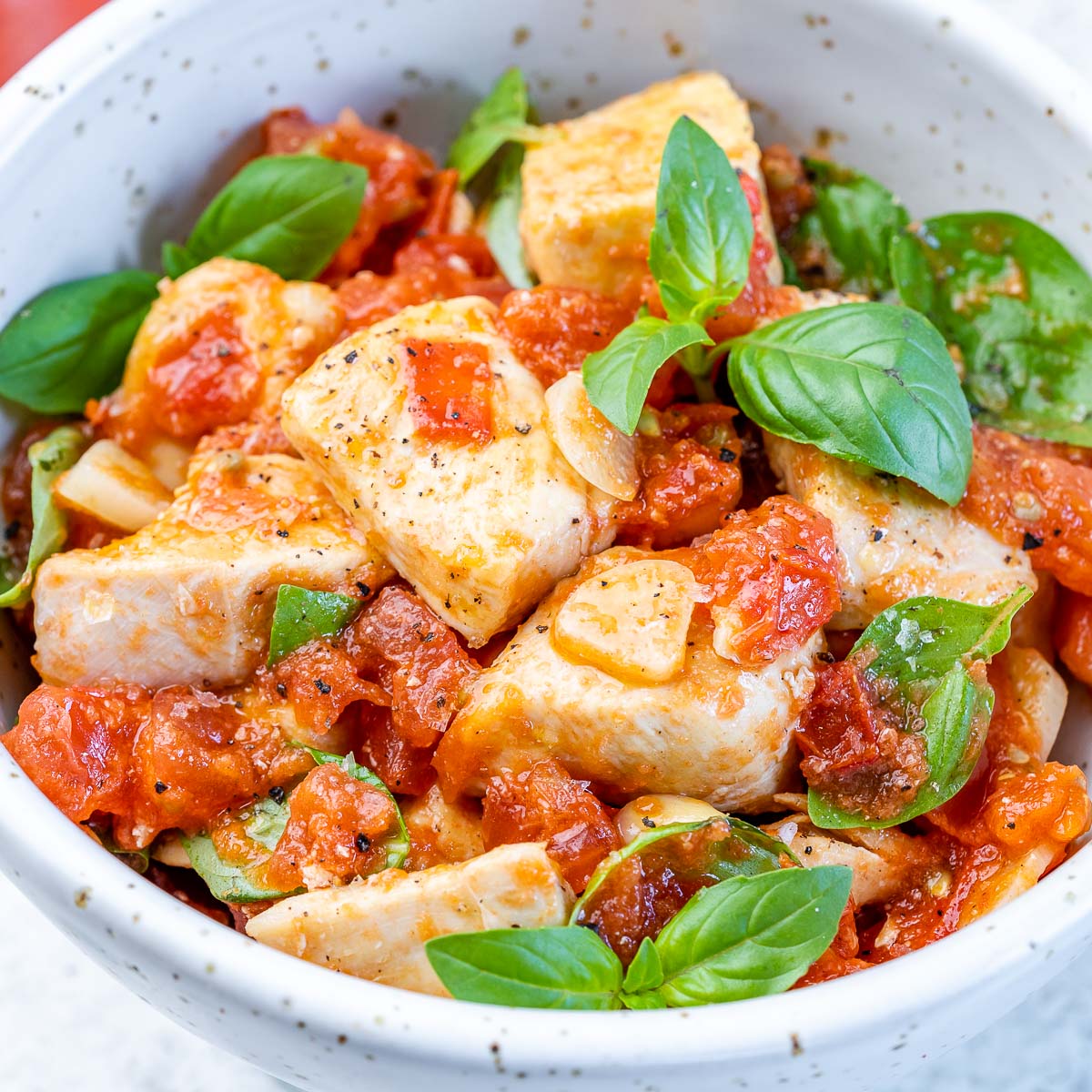 Recipes don't get much simpler than this! It's budget-friendly and can be served over zucchini noodles, cauliflower rice, or quinoa. 
An excellent source of micronutrients and vitamins A, C, and K, tomatoes vary in size, shape, color, and taste. So, to mix up the flavor a bit, choose an orange tomato that's less acidic and has a milder taste.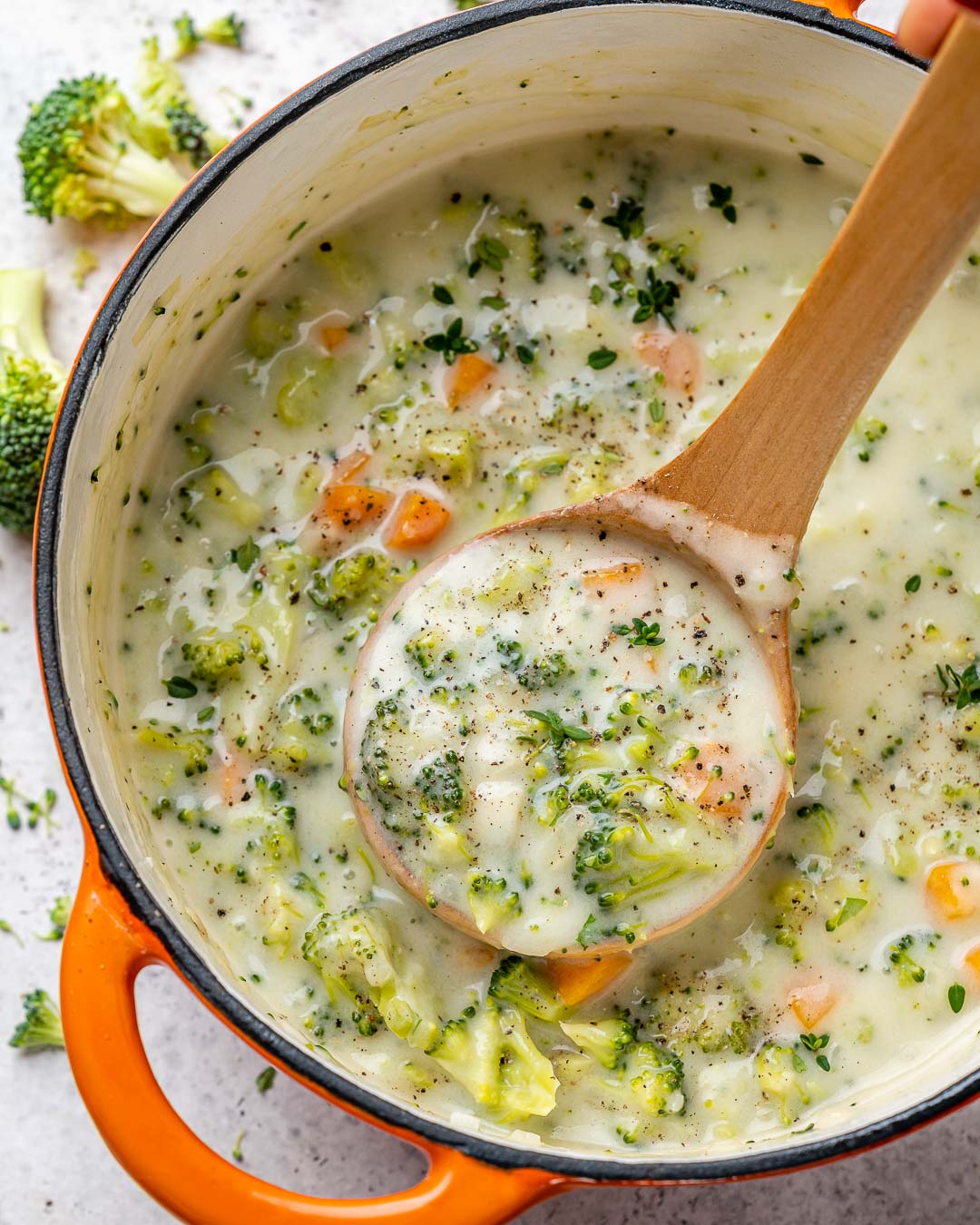 I'm a sucker for a well-made creamy soup. They're just so comforting and satisfying! But most are heavy with fats, which is why I came up with this recipe. It has all the delicious flavors you'd expect from cream-based soups and broccoli soup but is much healthier.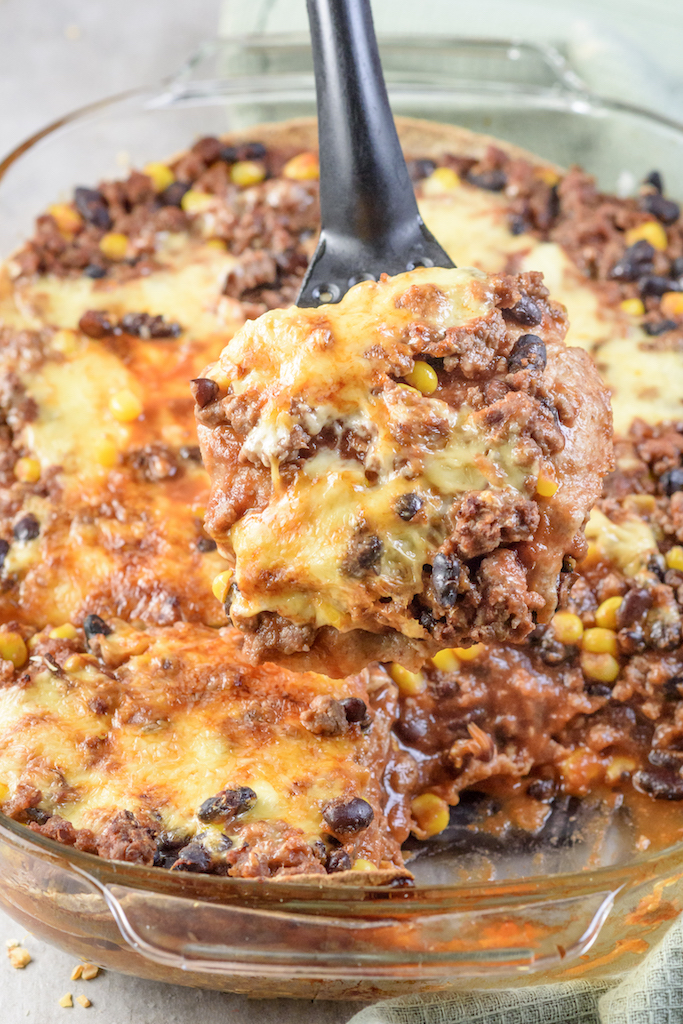 Casseroles are a wintertime love language, in my opinion. When the weather turns cold, I love to pull a hot bubbly casserole out of the oven to serve for dinner. They're hearty, satisfying, and OH SO cozy.
The ingredients are really simple because I was using up a bunch of things I had already at home, but keep in mind everything is interchangeable, so feel free to take this recipe and make it your own!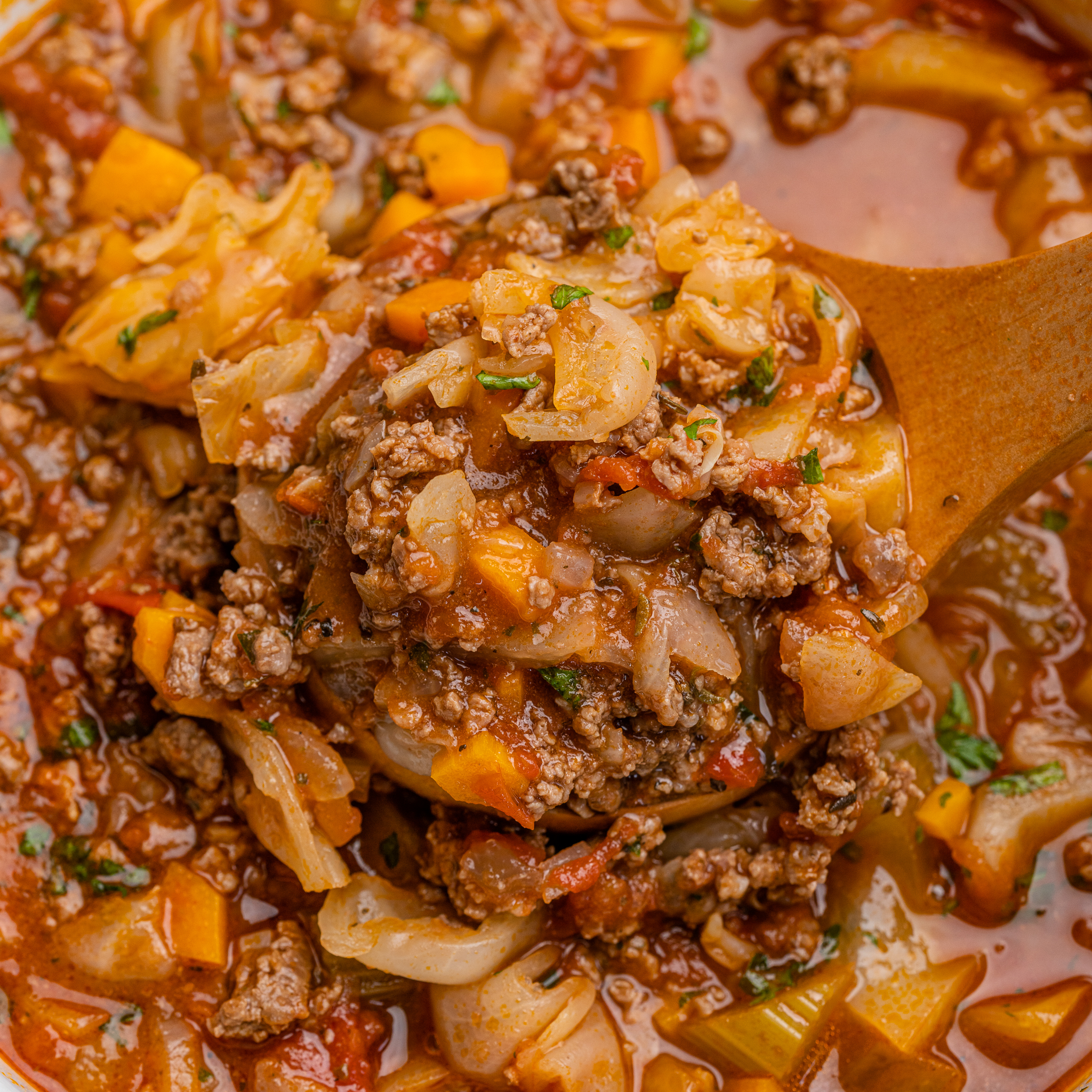 The MVP of this recipe is cabbage. Yes, cabbage! It thrives in cold weather and is ready to be picked in winter. It's not only economical but can also be cooked or roasted. The nutritional importance of cabbage lies in its ability to increase antioxidant and detoxification enzymes while it stimulates the production of liver cleansing.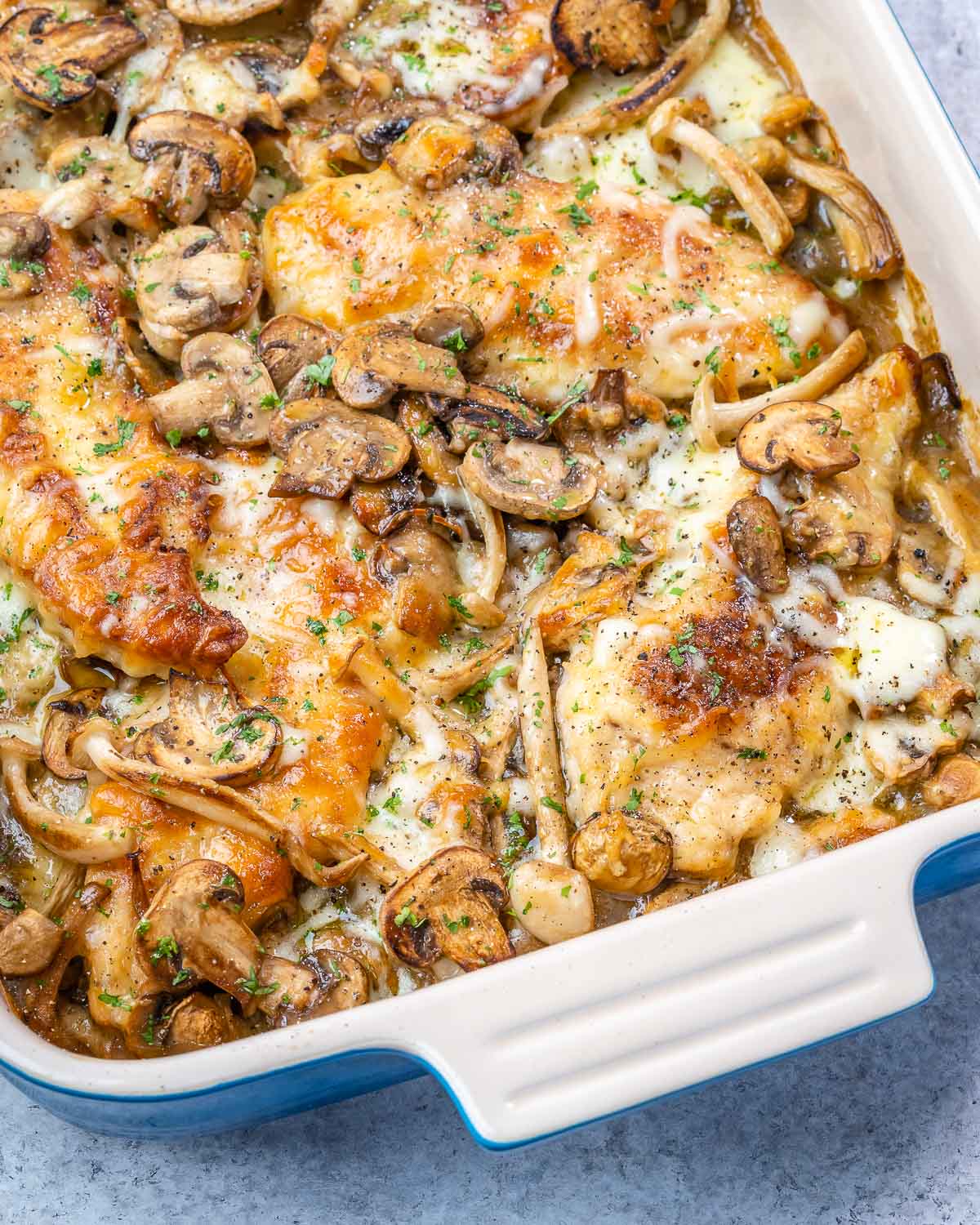 Where are all our mushroom lovers? This recipe is for YOU! 
Mushrooms are loaded with nutritional value, and this creamy, cozy dish is full of them. The varied benefits of mushrooms can help lower sodium intake, promote lower cholesterol, provide B and D vitamins, stimulate a healthier gut, and support a healthy immune system.
Don't let this simple recipe fool you because it's loaded with flavor. It's easy, inexpensive, nutritious, and delicious. 
There are thousands of varieties of tomatoes on this planet, and each has its own taste based on its sugar and acid profile. For example, choose an orange tomato if you want a less acidic and milder-tasting tomato. That being said, all tomatoes are an excellent source of micronutrients such as vitamins A, C, and K, as well as folate and potassium.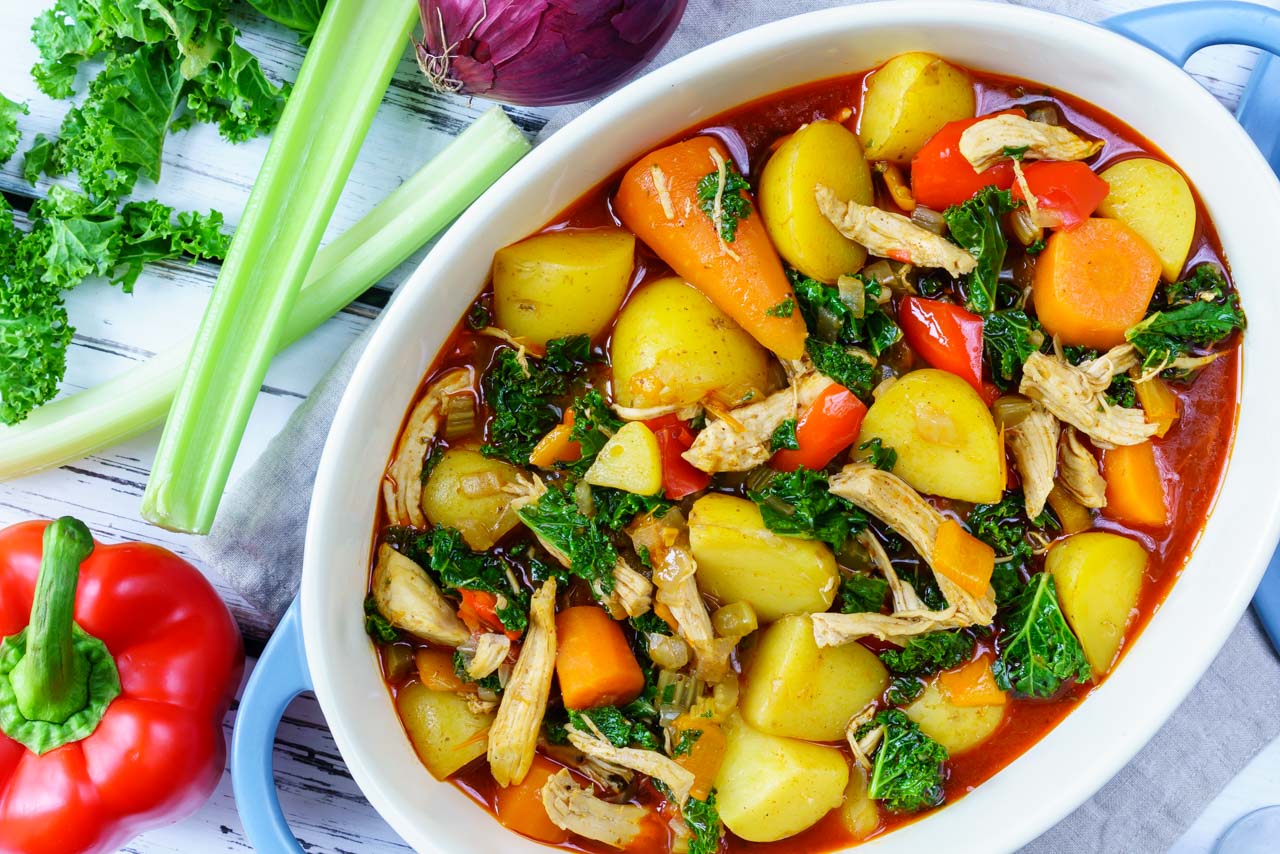 Carrots, onions, and potatoes are winter root veggies that are readily available and a staple in many recipes, especially when it's cold. This chicken curry has plenty of them, along with celery, bell peppers, and garlic cloves. It's another easy all-in-one meal that warms up the belly on a cold winter's night.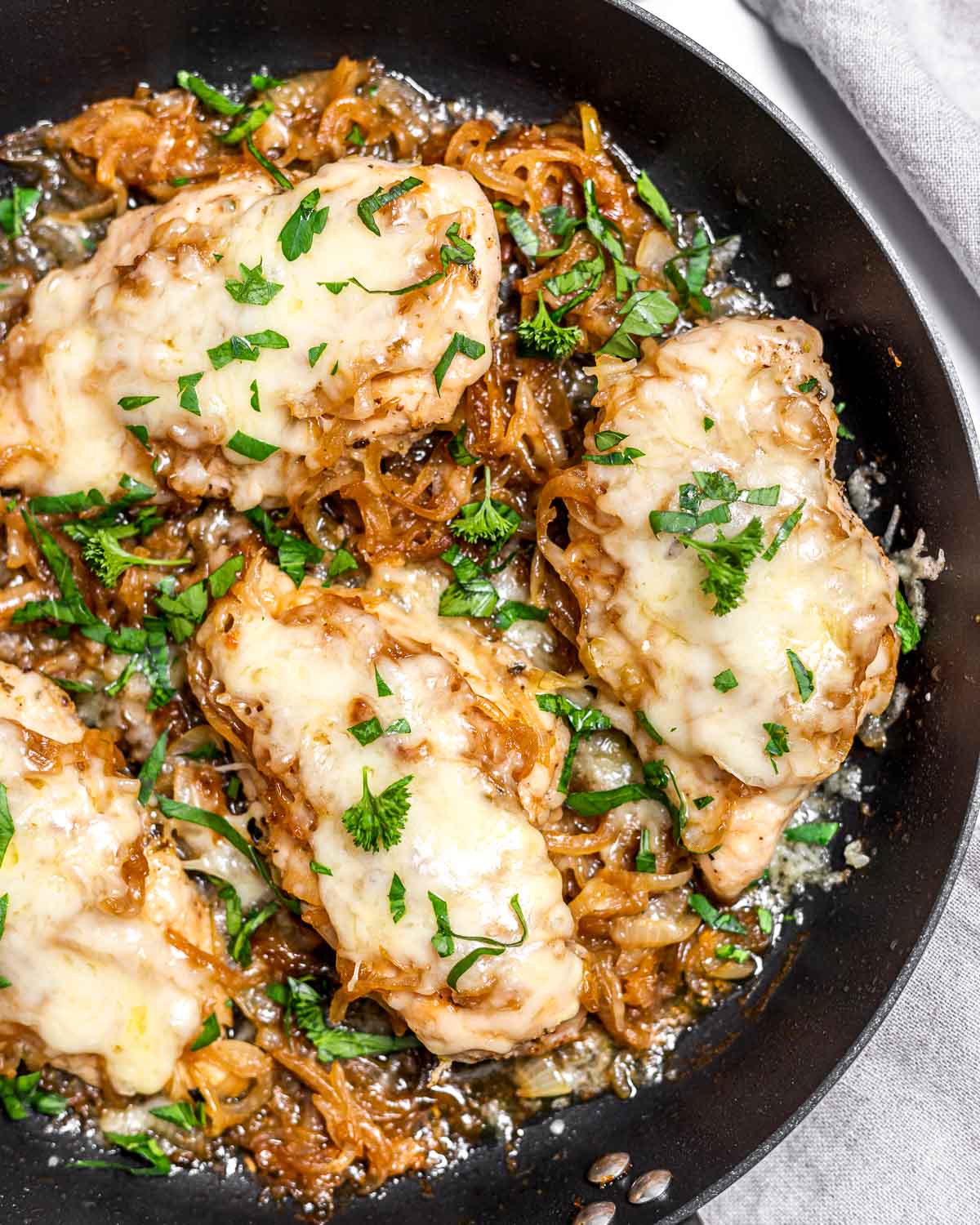 If you are a meal prepper looking for good ideas, this French Onion Chicken is perfect! It's ultra-comforting and super satisfying! As a great go-to meal, your family will love this savory chicken dish.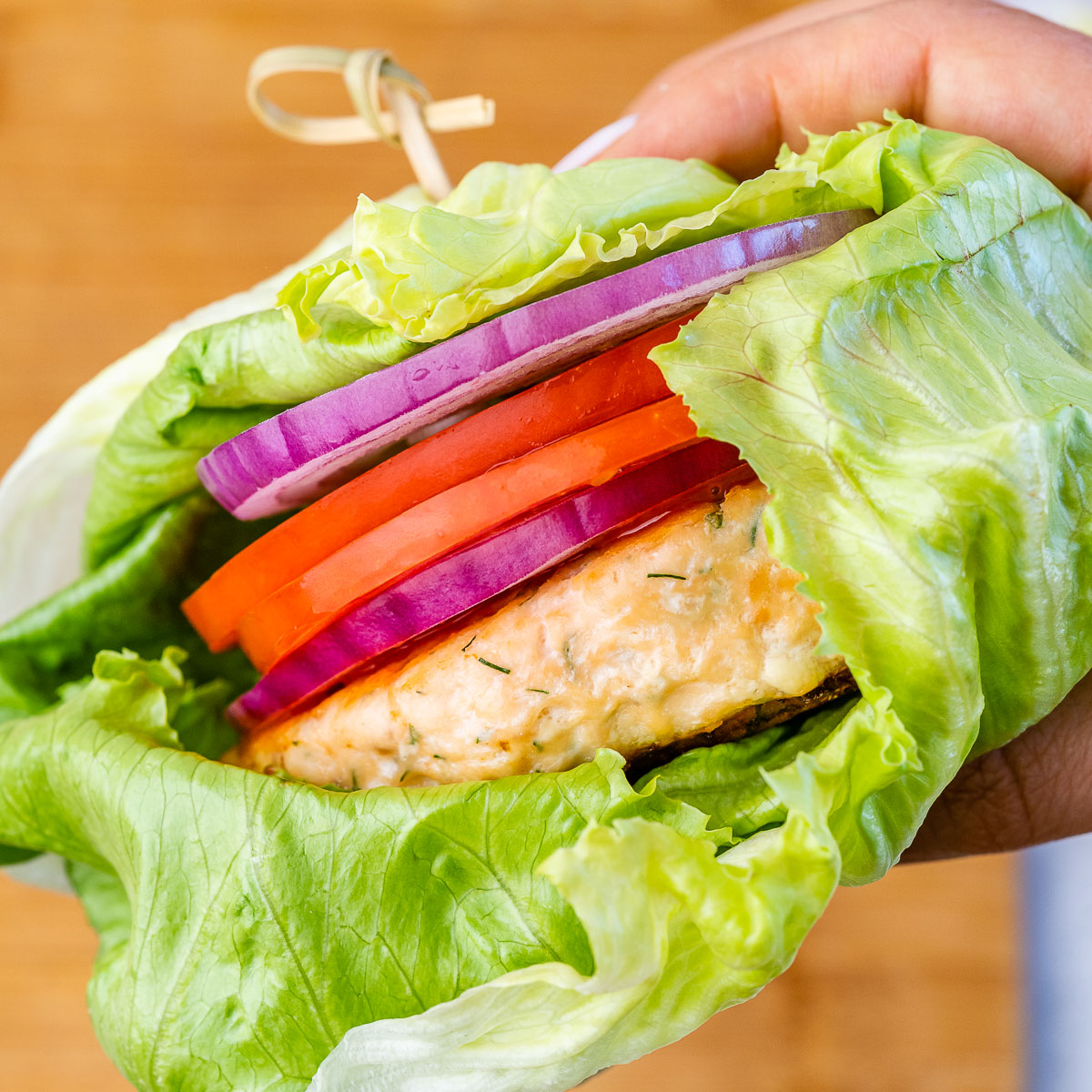 Salmon is an AMAZING food to make a part of your diet. It's full of many vital vitamins and minerals, particularly Omega-3 fatty acids, which reduce inflammation and ease joint pain. So, if you've recently over-indulged in meals or treats that have increased inflammation (such as red meats, processed meats, snack foods, sweets, and fried foods), you should enjoy some salmon dishes!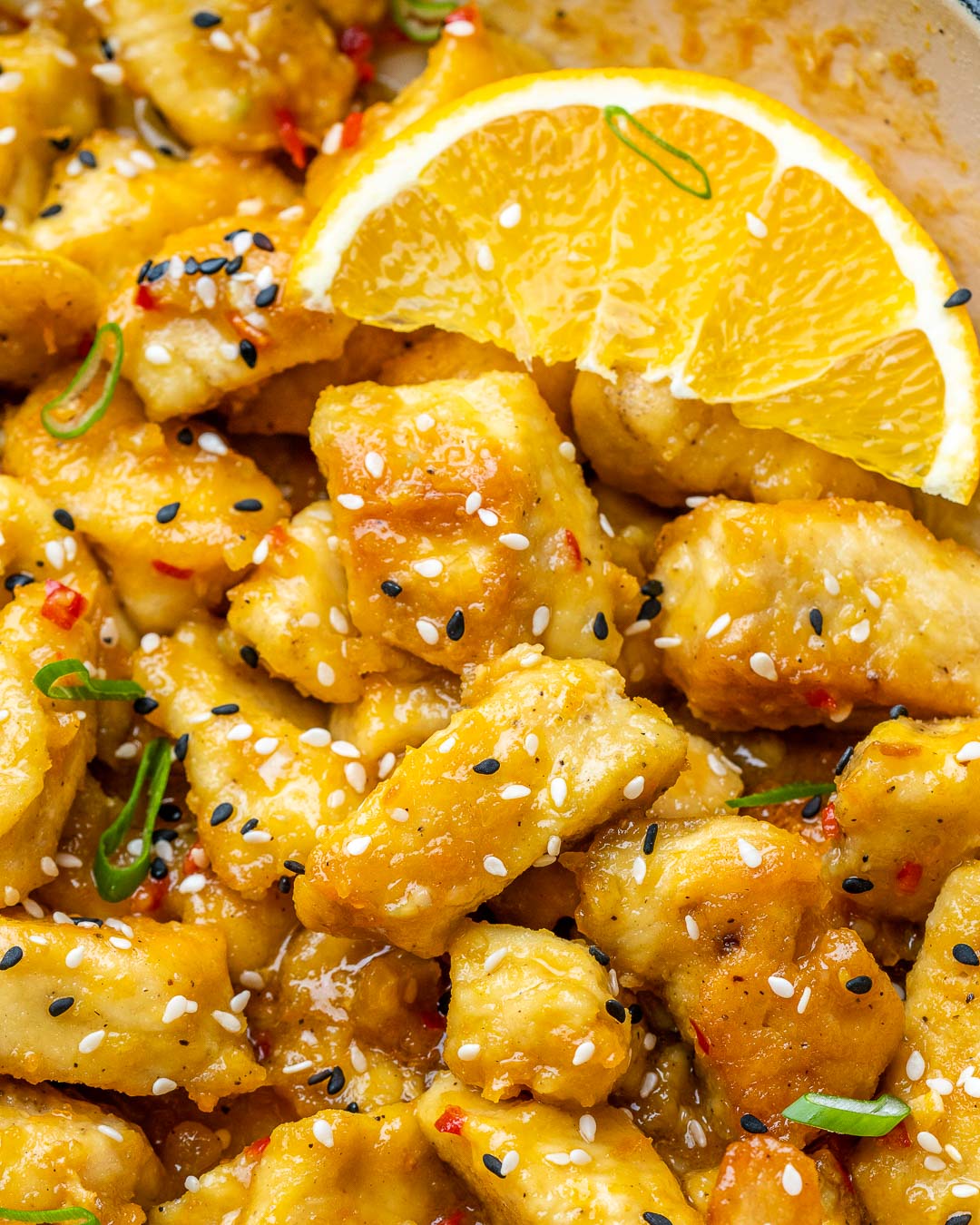 Sweet, zesty, tangy orange chicken in 15 minutes-it's a favorite of my family, and yours will love it too. 
Super fresh gluten-free ingredients make this dish tasty and healthy, as oranges reduce inflammation. As with most of our recipes, this one is flexible with the spices you choose. And it's another excellent prepper choice.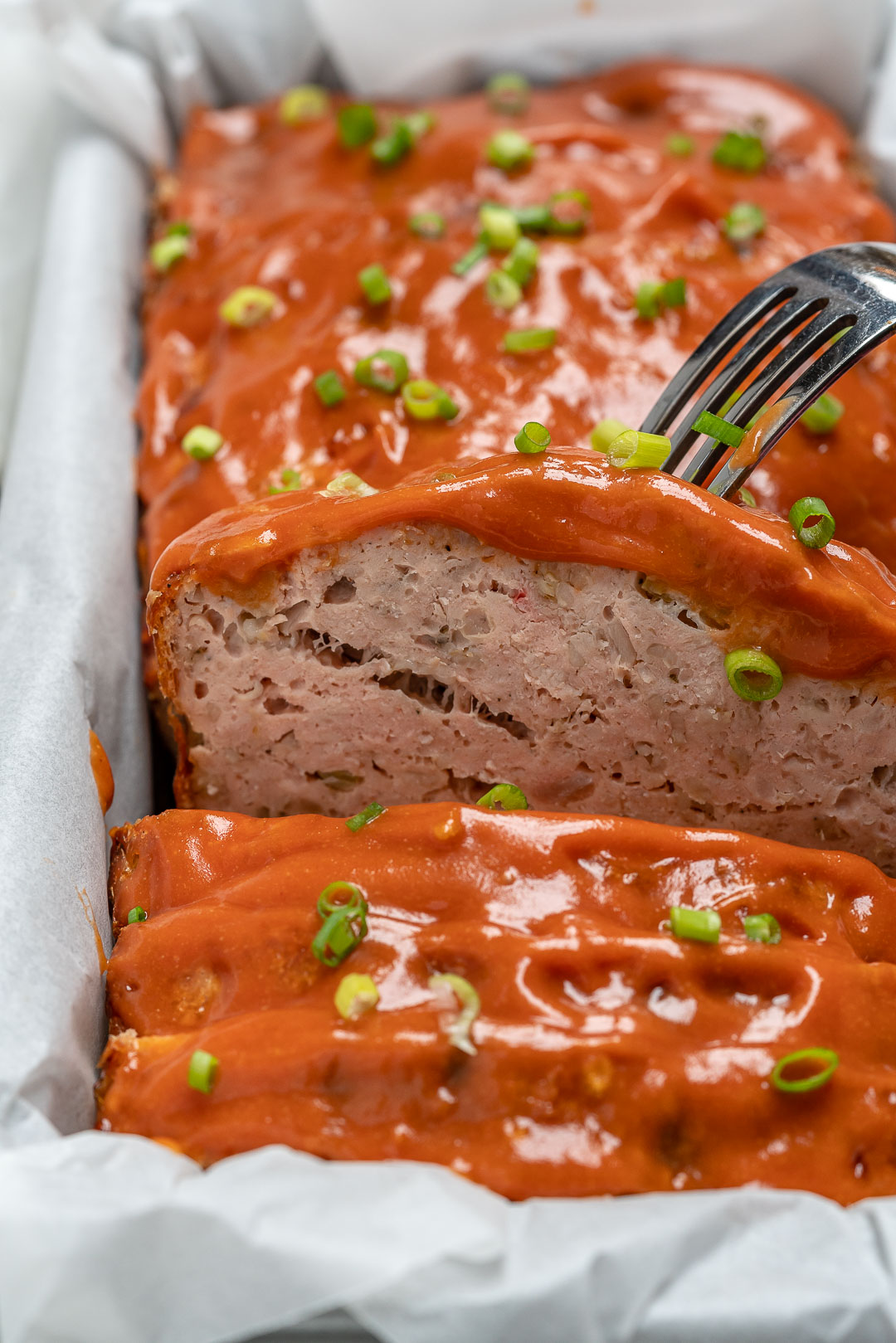 Meatloaf can be a dividing food because you either love or hate it. But honestly, meatloaf is such a convenient dinner because it's SO EASY to make and works well when you're on a tighter budget. And if you double the batch, you've basically meal-prepped for the week!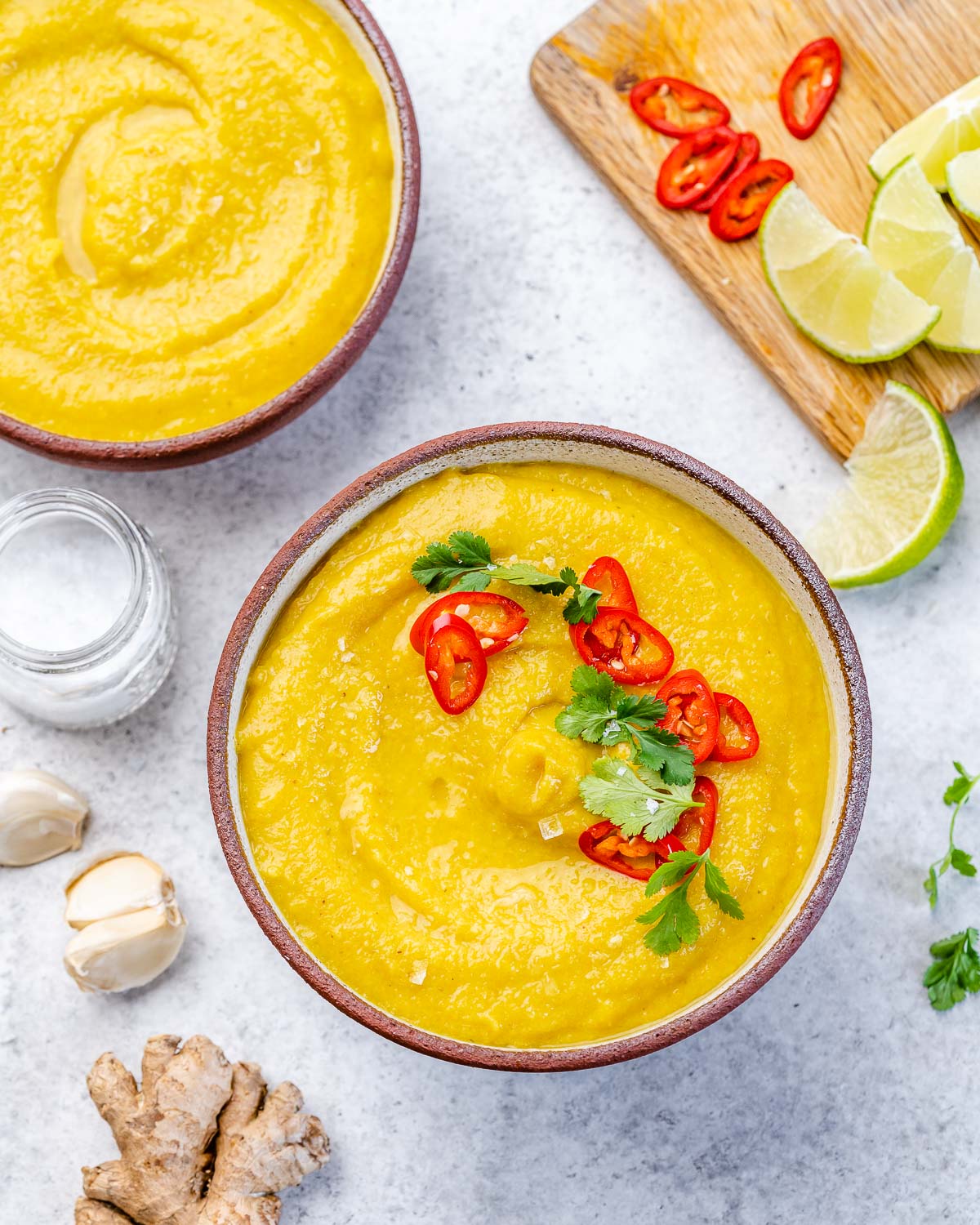 Don't let the simplicity of this soup trick you into thinking it's something to skip! It's AMAZING and a perfect dinner to add to your menu rotation this Winter.
The flavors complement each other in a unique but comforting blend. A nourishing warm bowl filled with an aromatic and soothing blend of some of the earth's finest ingredients. As with most soups, the flavor is even better the next day, so consider doubling your batch!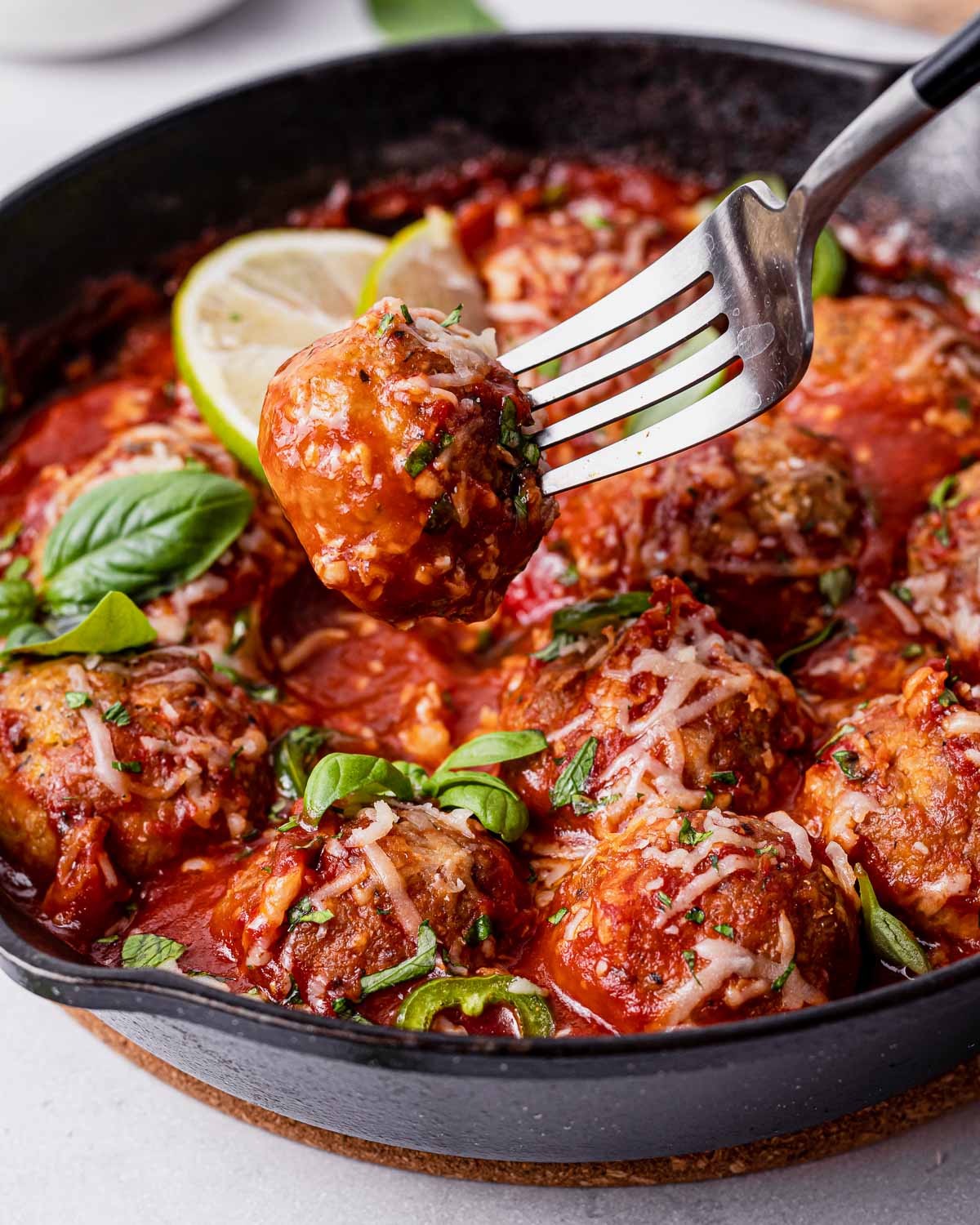 Okay, I know this might seem like a weird combination, but I swear, it works! These saucy, melty, flavor-packed enchilada-style meatballs are PHENOMENAL. You can enjoy these as a meal on their own or paired with brown rice or cauliflower rice, OR you can take them to a party as a perfect appetizer. Whatever you make it for, these cheesy meatballs will satisfy your cravings!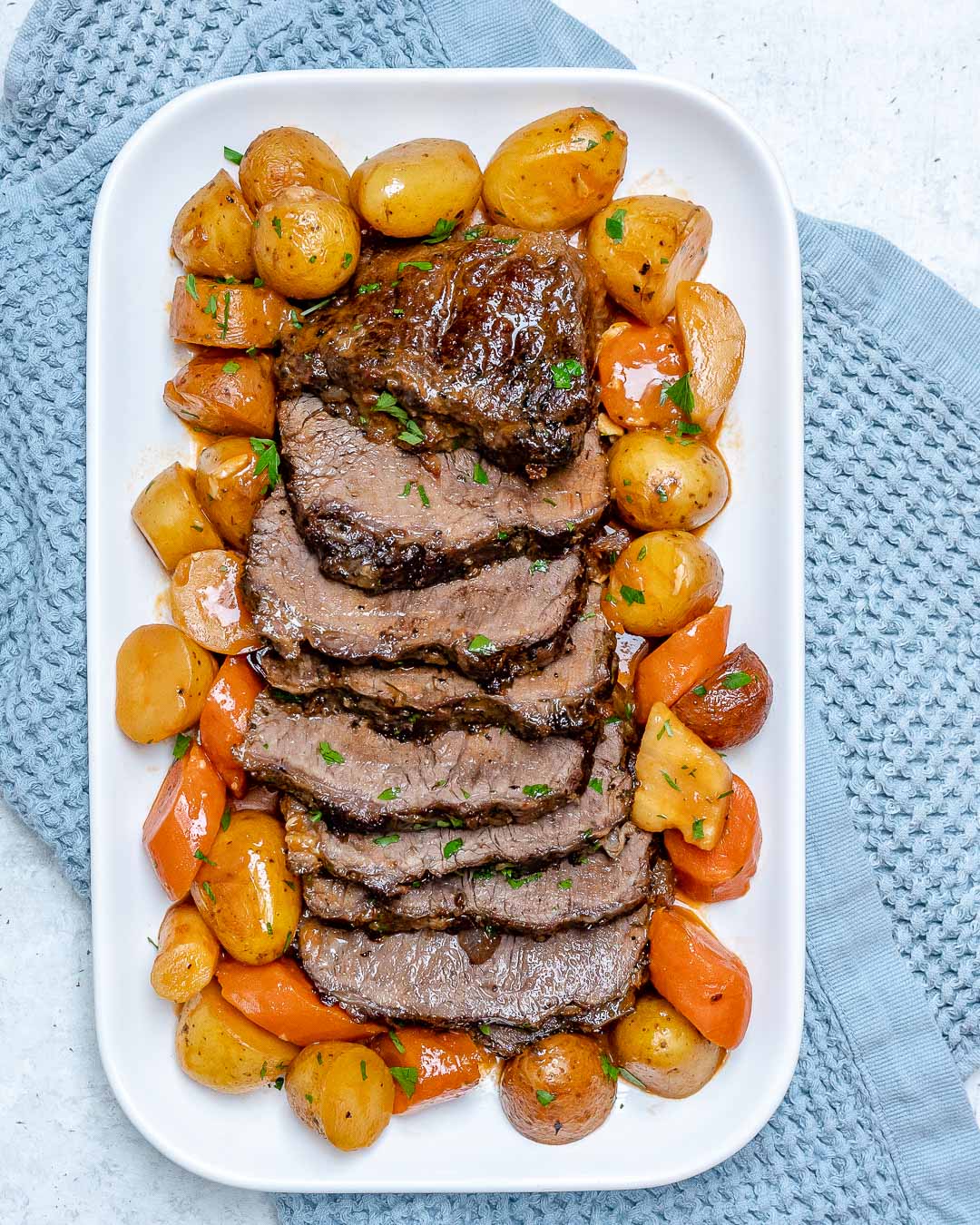 I LOVE my slow cooker because it's a busy mom's HERO. It's easy to put all the ingredients together in the morning and let it cook all day. Then come home to a delicious, protein-packed, and veggie-packed meal that's a warm, comforting hug to your soul. (Plus, it will make your house smell amazing!) 
With the Holidays, cold weather, and heightened desire for comfort foods, Autumn and Winter come with many opportunities for indulging in foods higher in fats, carbs, sugars, and calories. Thankfully, there are ways to enjoy healthy, delicious, and simple meals this season!
I chose these specific dinner recipes because I love their versatility and simplicity, in addition to their wonderful tastes!
Also, they take advantage of delicious produce that's affordable and in season, and many can act as anti-inflammatories, which is often needed after the Holiday season.
Whatever your needs, I hope you found something in this list that becomes a new regular on your weekly dinner menu!
Let me know your favorite Winter dinner recipe in the comments below!
Leave a Comment Below:
Related Posts :
..
Tags: enchilada