16

Nov, 23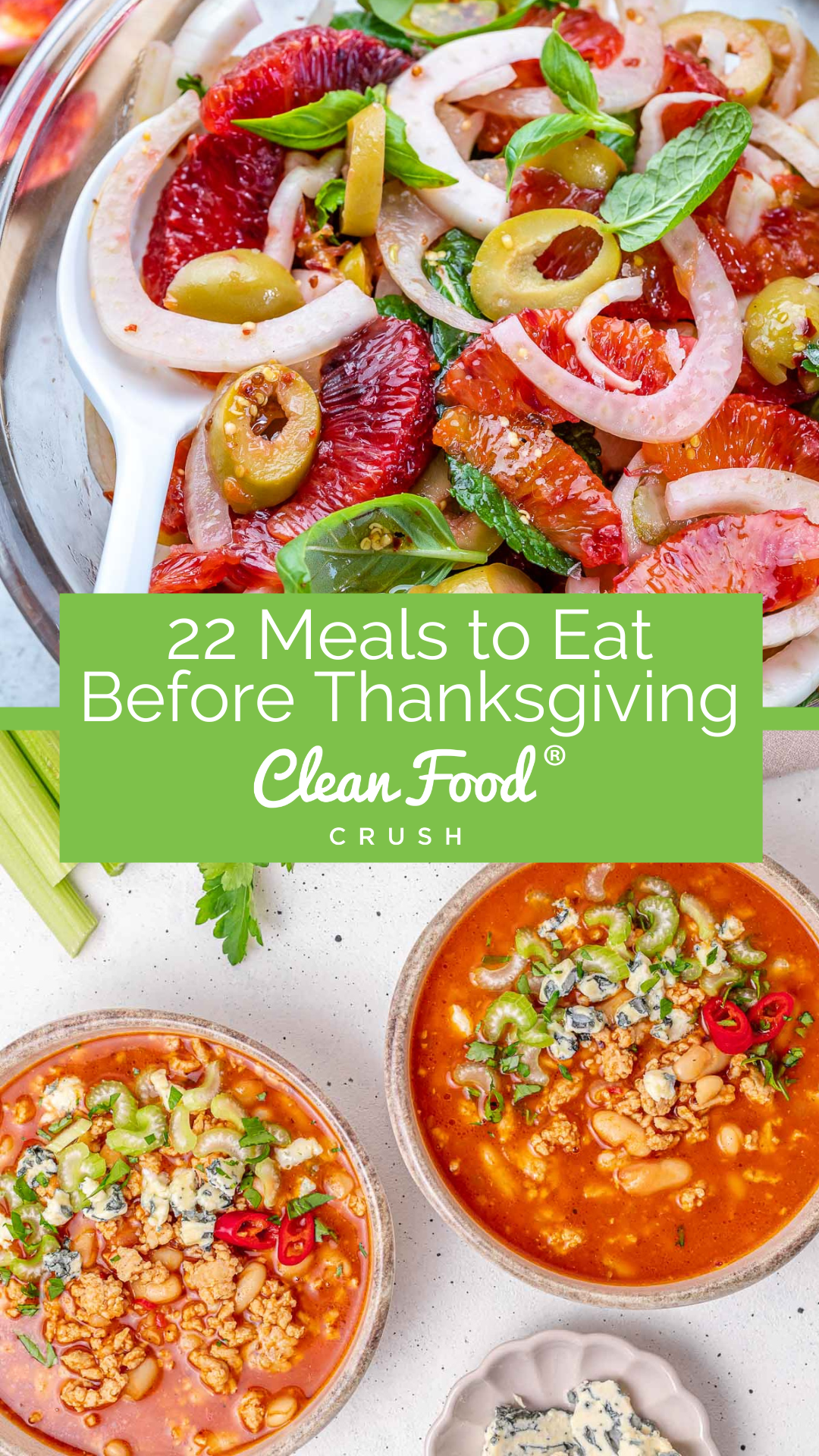 22 Meals to Eat BEFORE Thanksgiving – Your Survival Guide
Though Thanksgiving is a fun and fantastic Holiday, it can take up a lot of mental space and cooking time for those of us who prepare the majority of meals.
Because of this, it can feel strange to consider cooking anything other than food for Thanksgiving.
Additionally, the old dieting mindset (the one we're trying to evolve beyond here at CleanFoodCrush)
 suggests the need to eat as little as possible before a big Holiday like this one, but this isn't true!
In fact, under-eating in the days leading up to a larger meal actually sets you up for even more indulging, which leads to over-eating.
Before listing some terrific pre-Thanksgiving recipes, here are a few tips:

The week before Thanksgiving should include meals featuring plenty of nutrients, especially because Thanksgiving isn't typically overflowing with bright fruits and vegetables.
Eating extra vegetables
boosts your vitamin, mineral, and fiber intake.
Hydration
is vital for every aspect of health and helps to keep you from overeating.
Water
filters toxins through your body, which you will likely ingest more of on Thanksgiving, and aids in digestion.
Sit down for your meals and eat when you're hungry to help avoid grazing.
You're more likely to eat more food and faster when standing, so treat every meal with respect by sitting and focusing on what you're eating.
If you can,
try practicing mindful eating
or having five smaller meals every day rather than three bigger meals. This helps balance your blood sugar, keep your energy levels up, and stay satisfied.

And don't listen to the diet culture habit of skipping meals to "save calories." Eat when you're hungry!
Alright, here are some Lunch and Dinner ideas for the week before Thanksgiving:
Let's start with lighter meals that won't make you feel bloated and provide plenty of veggies.
Thanksgiving food is more known for being creamy and comforting than bright and crunchy, so these first meals will add contrast and variety to your weekly menu.
They're all refreshing, super
hydrating
, and great for lunch OR dinner!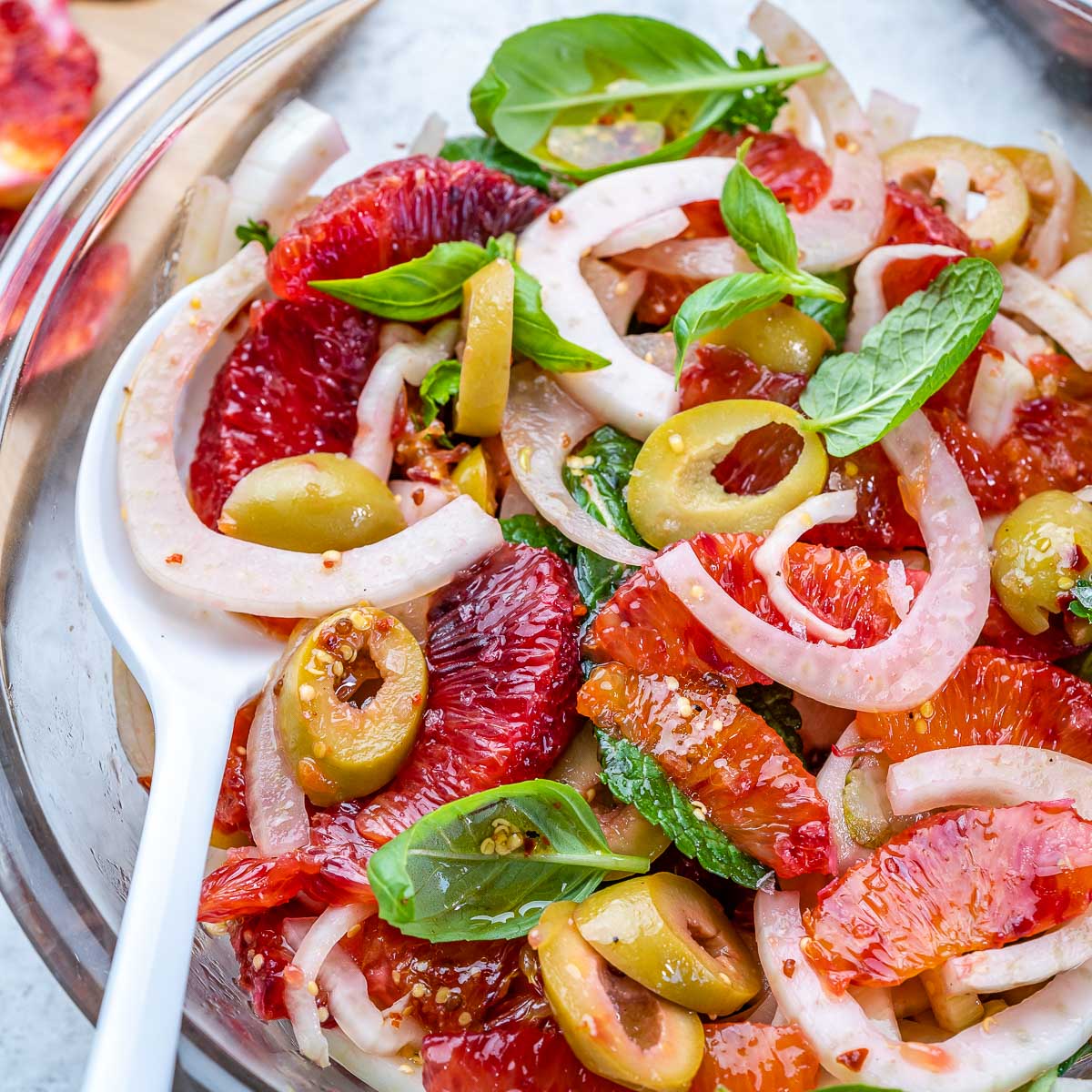 This salad is refreshing, with a beautiful blend of sweet + tangy that's full of depth.
While it may seem an unlikely combo, brined olives act to intensify the citrus fruit's natural flavors.
As a bonus, blood oranges contain antioxidants, vitamins, minerals, and other nutrients that provide many health benefits!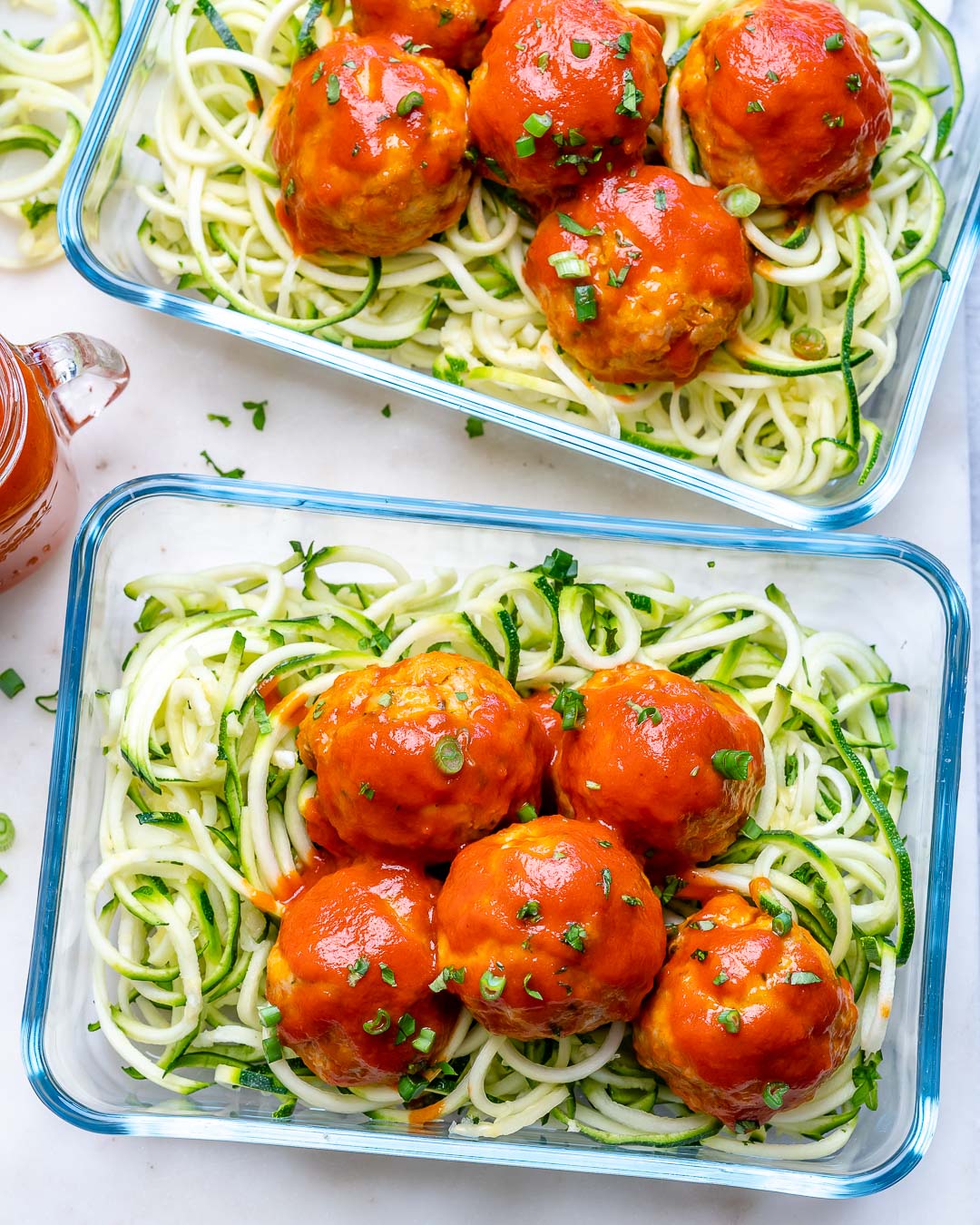 Homemade turkey meatballs + hydrating zucchini noodles = a MAJOR winner.
It really is the best of both worlds, being both a comfort food and veggie-packed. Double up this recipe so you have some for meal-packed lunches for a few days!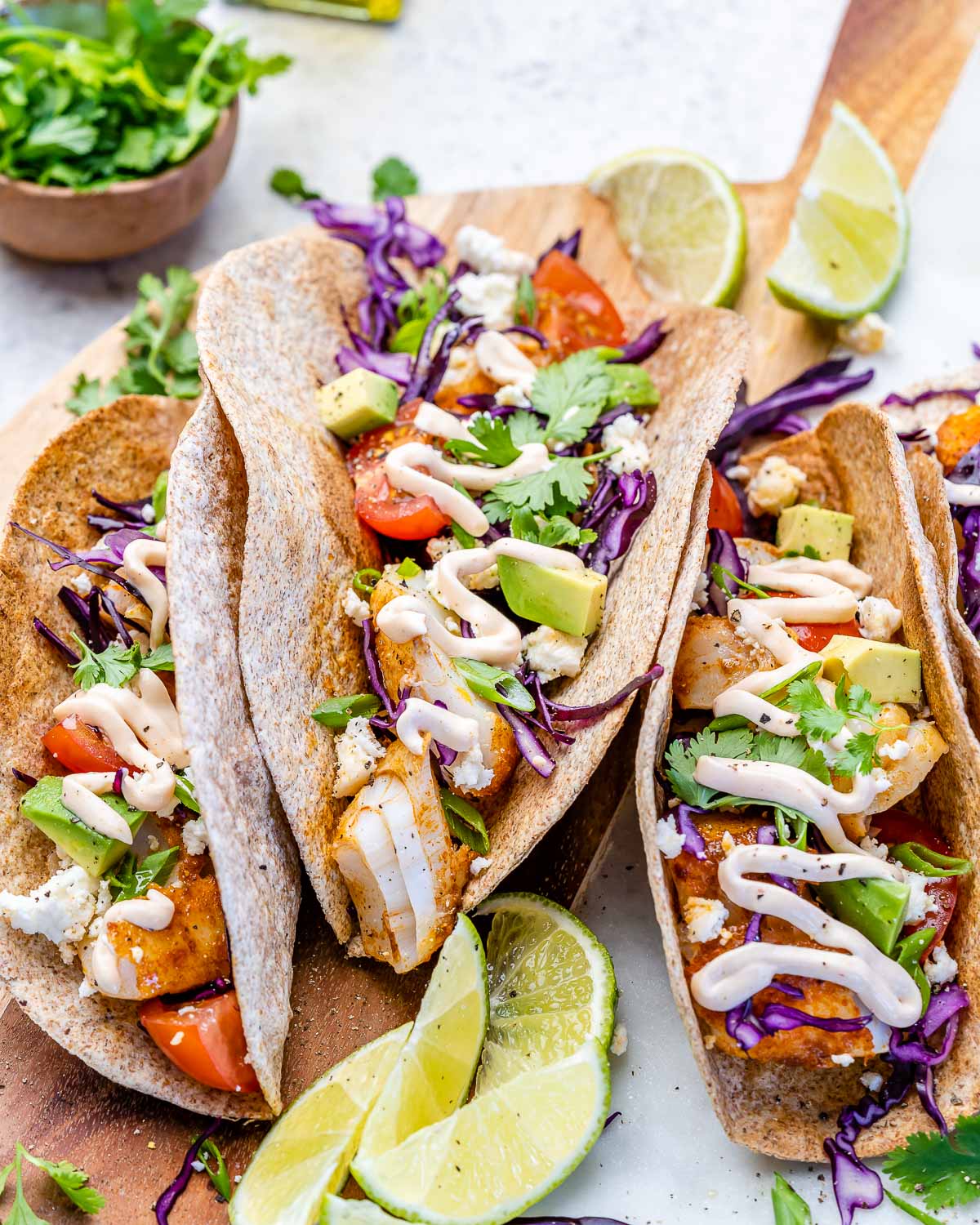 Recipes like this one are life-saving when you don't have much time and feel burnt out in the kitchen. These fish tacos are full of flavor and nutrients and only take 20 minutes to prepare!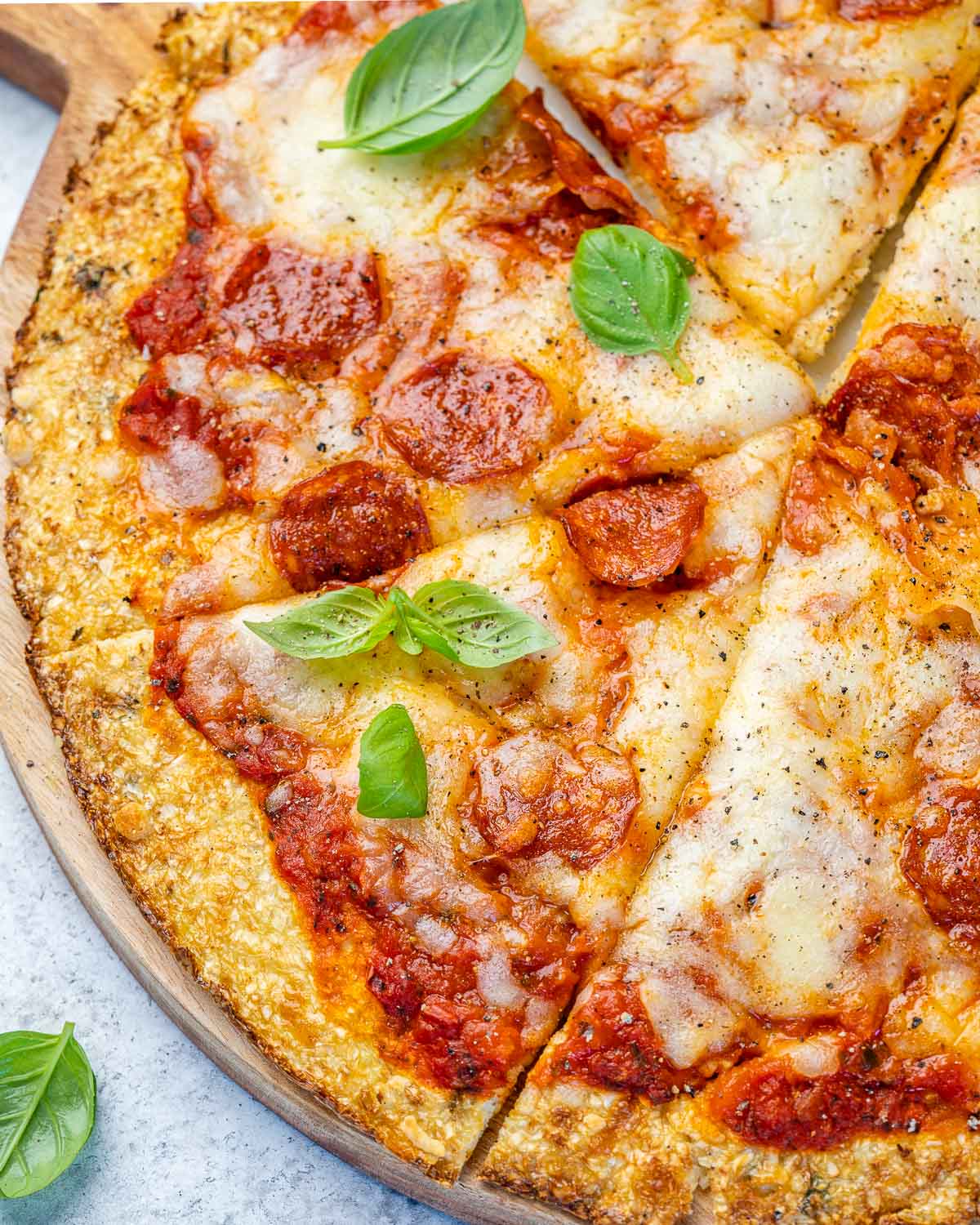 This is pretty much the easiest and best-tasting cauliflower crust that we've tested!
And cauliflower is anti-inflammatory and antioxidant-rich and may boost our heart and brain health, so this is a must-try.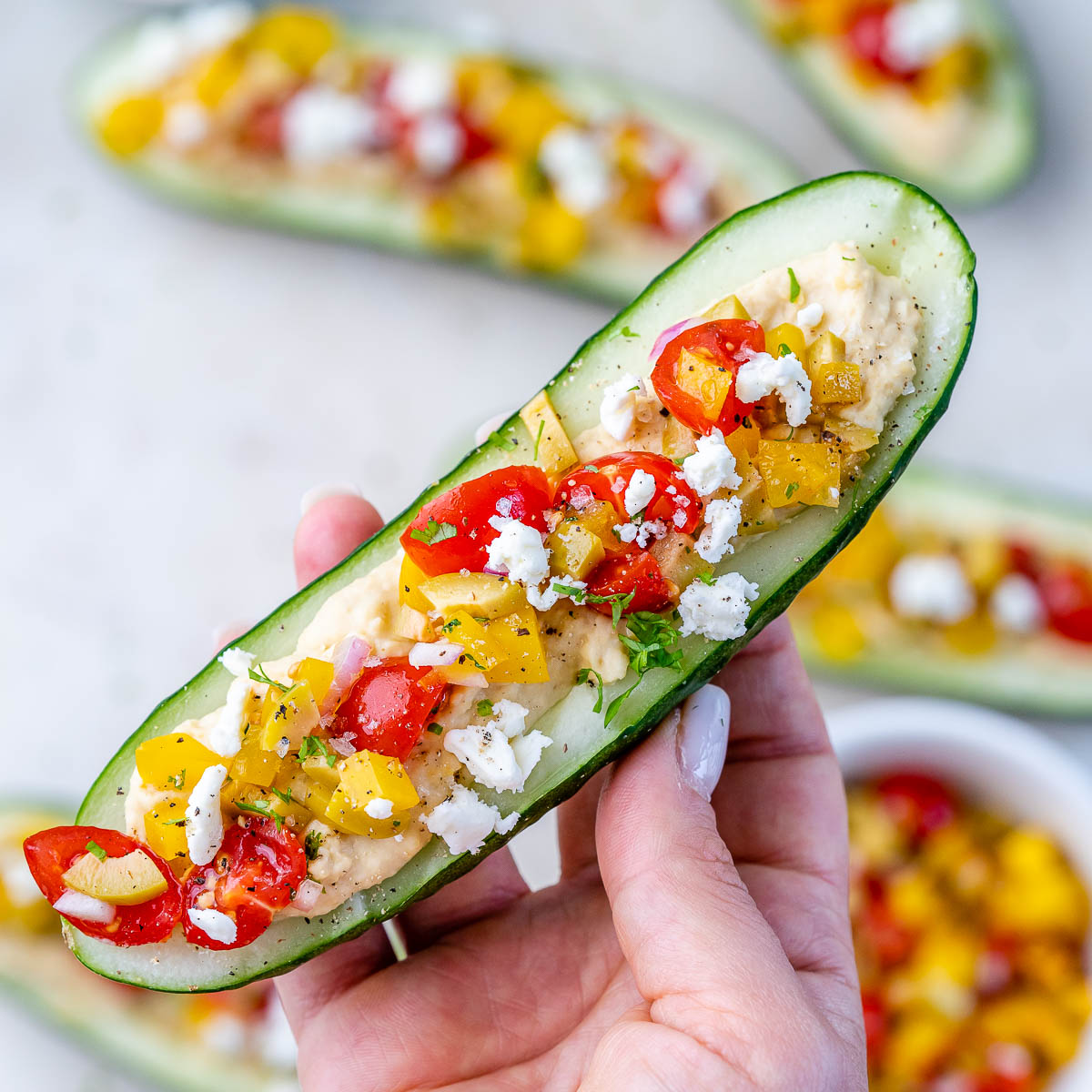 Cucumbers are about 96% water, low in calories, and a source of vitamins and fiber. These boats are an excellent lunch or snack to keep energy levels high throughout the day.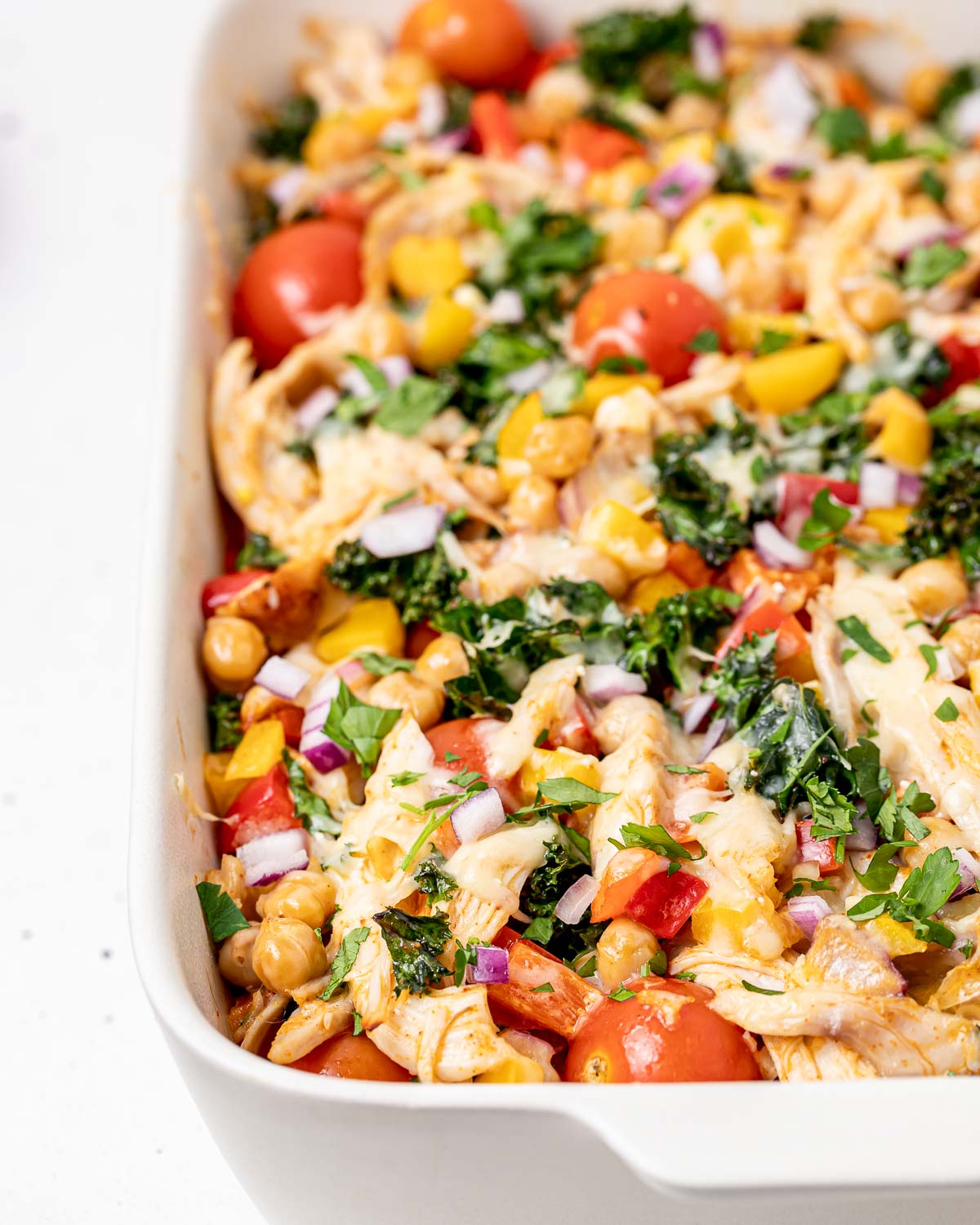 If you need to clean out your fridge to make room, try this loaded veggie and chicken casserole dish!
Hot bubbly casserole is very filling and cozy, especially throughout the colder months.

Give yourself the gift of less future work!
The ingredients in this recipe are simple because I used what I already had in my fridge.
Keep in mind everything is interchangeable, so make it your own with what you have!
Our next category of meals are soups, chilis, and stews, all of which are perfect to make ahead.
You can double or triple any of the following meals for plenty of leftovers!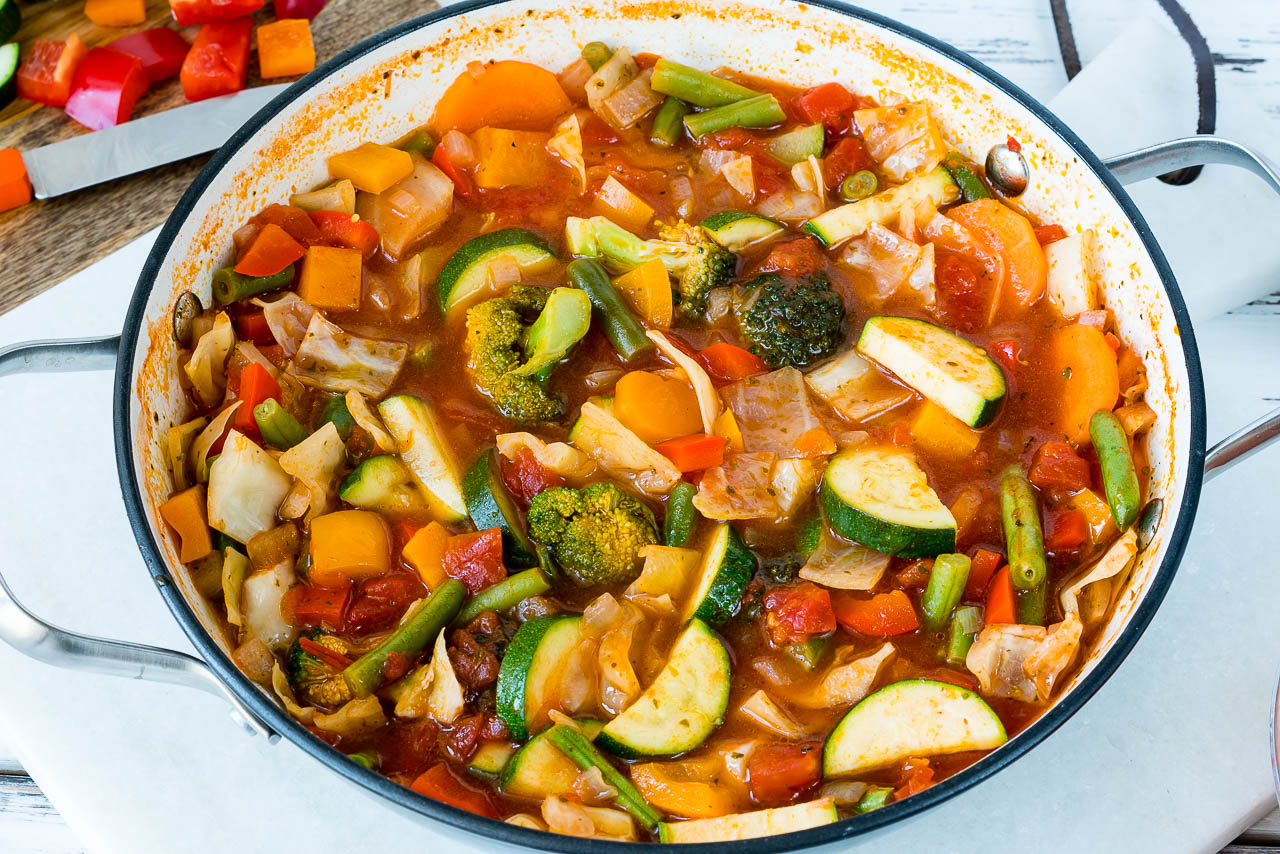 This soup has WONDERFUL anti-inflammatory effects, so it deserves a spot on your pre- or post-Thanksgiving menu to fight that pesky inflammation.
Plus, it's great for weight loss and hydration.

Here's a delicious recipe that is warm, comforting, and full of veggies and protein!
It takes maybe 20 minutes to throw together, and it simmers for at least an hour, or as long as you want, to get those flavors to meld and deepen.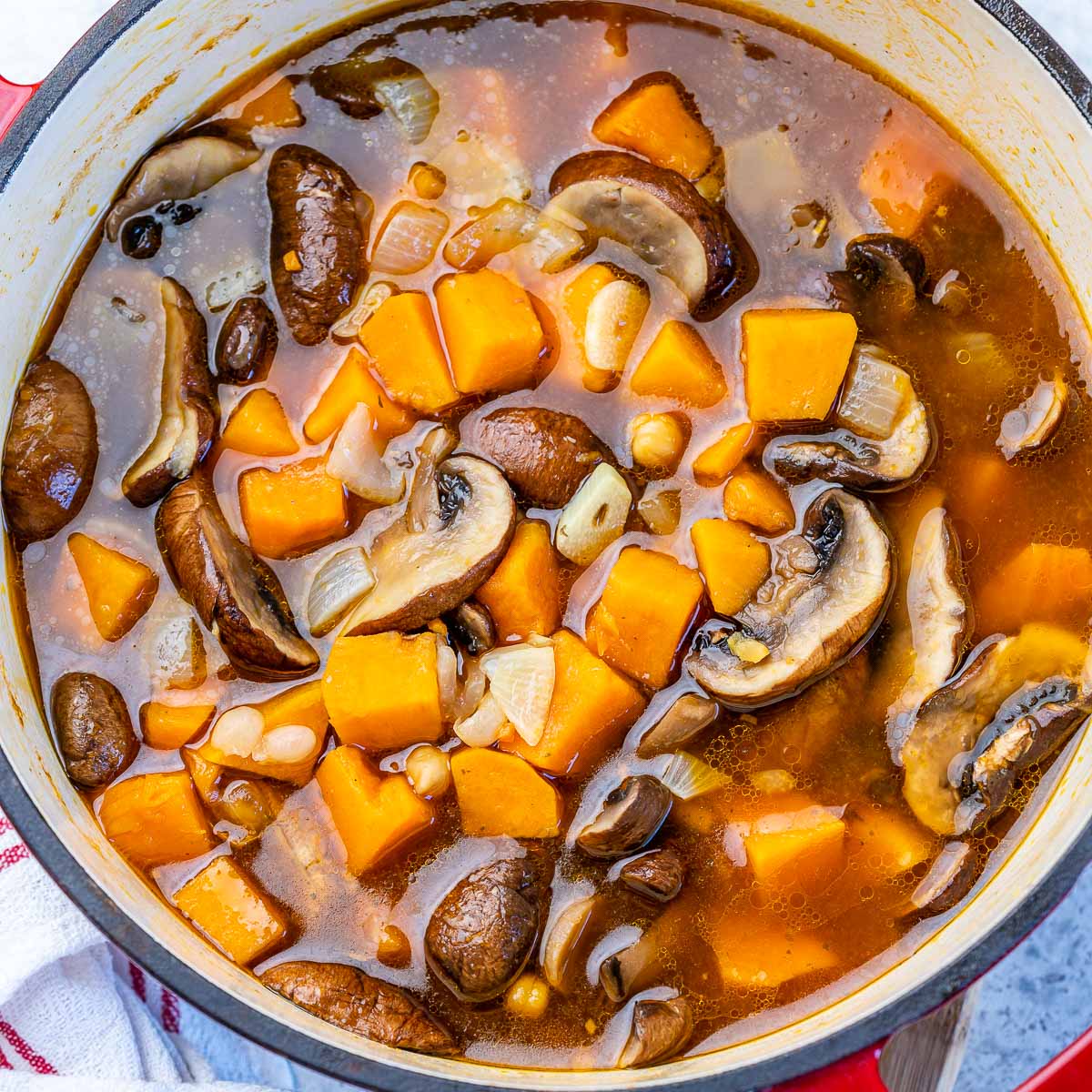 Talk about EASY and veggie-PACKED! This Loaded Vegetable Soup is truly one of my favorite recipes.
It is hearty and flavorful, and it also happens to be gluten-free, plant-based, and dairy-free.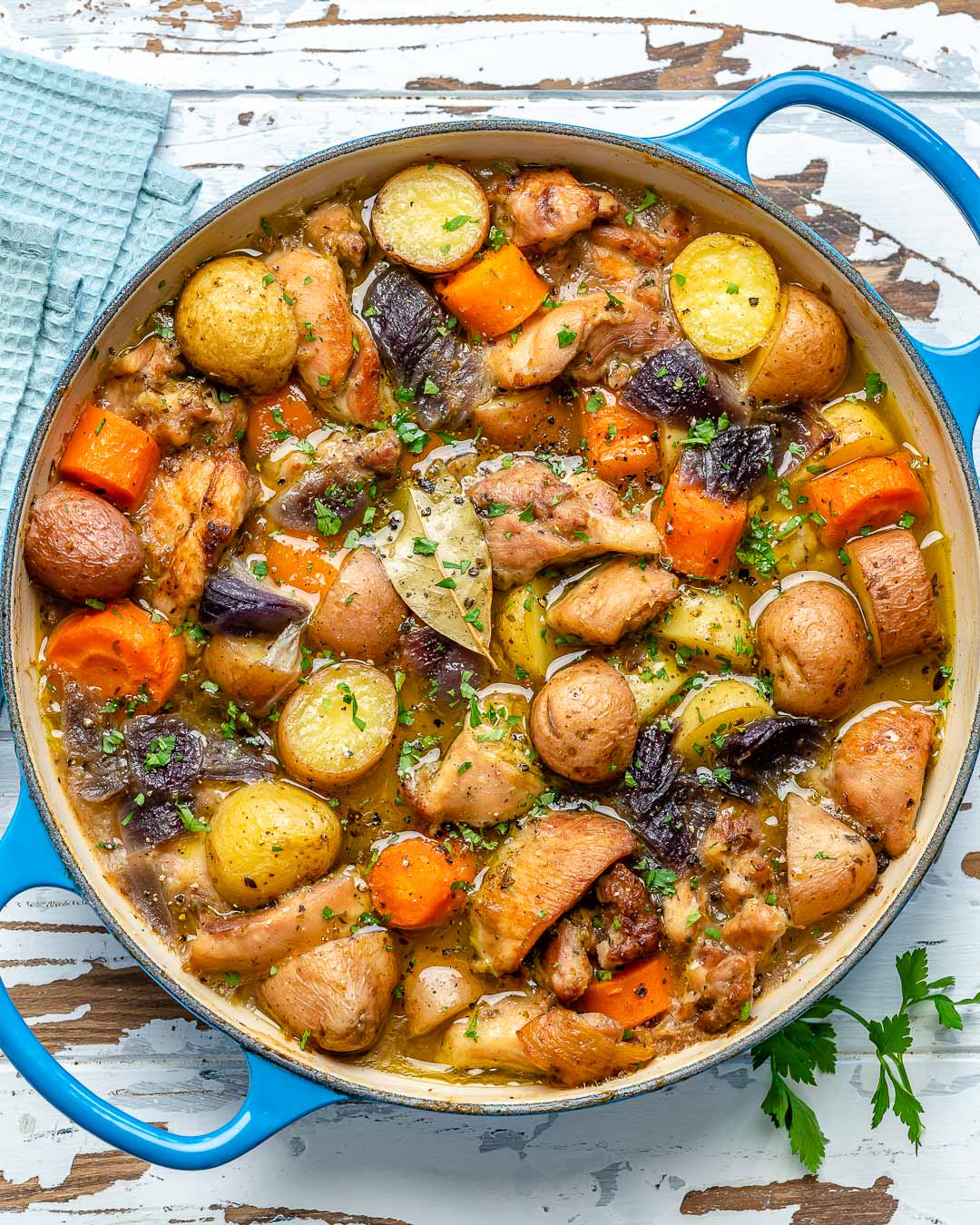 Here's a traditional chicken stew that couldn't be more comforting or simple to throw together. Be sure to save it for other cold winter evenings!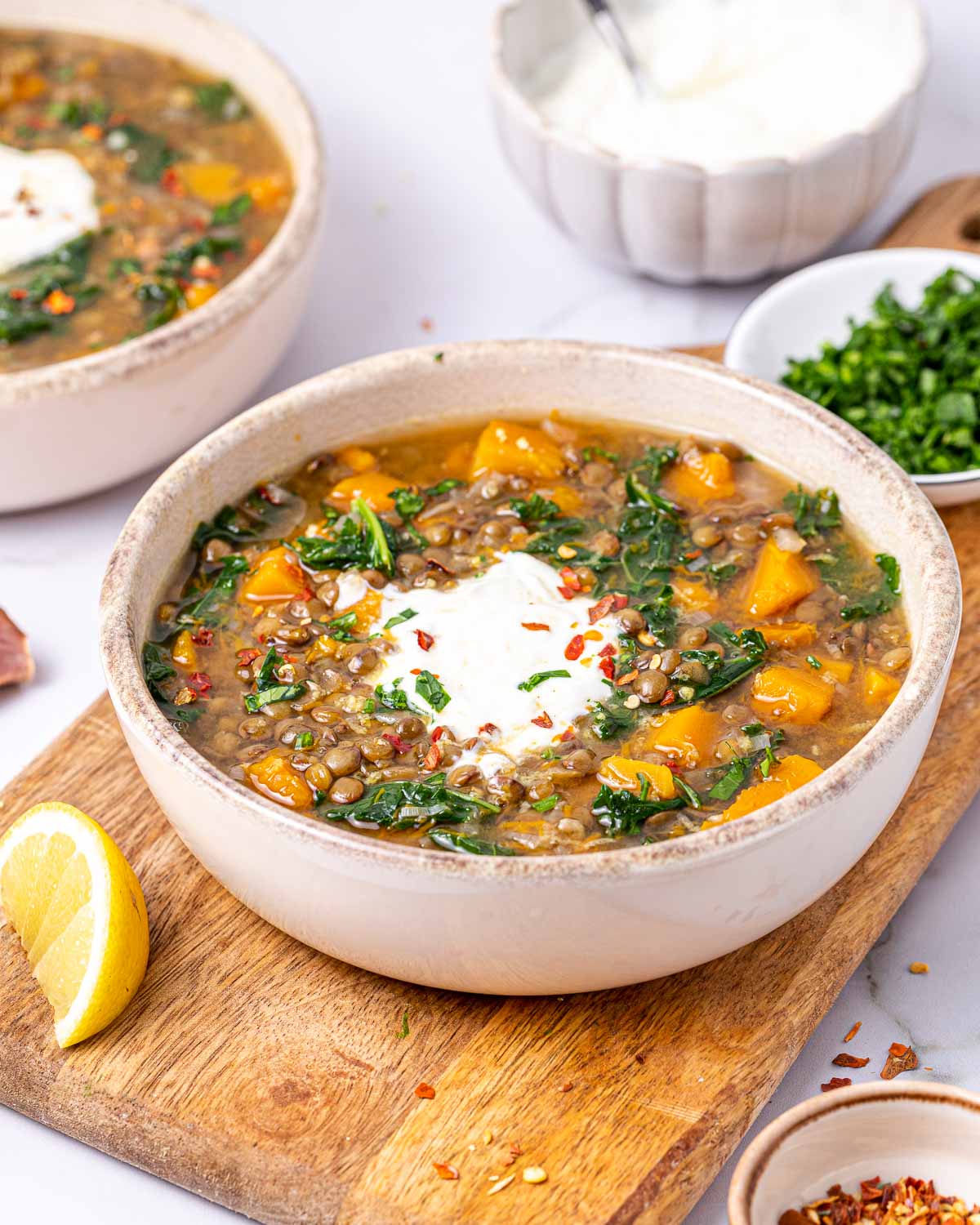 This Butternut Squash Green Lentil Soup is a very economical meal to save money during an expensive season. It's fantastic for stretching the budget while nourishing bellies.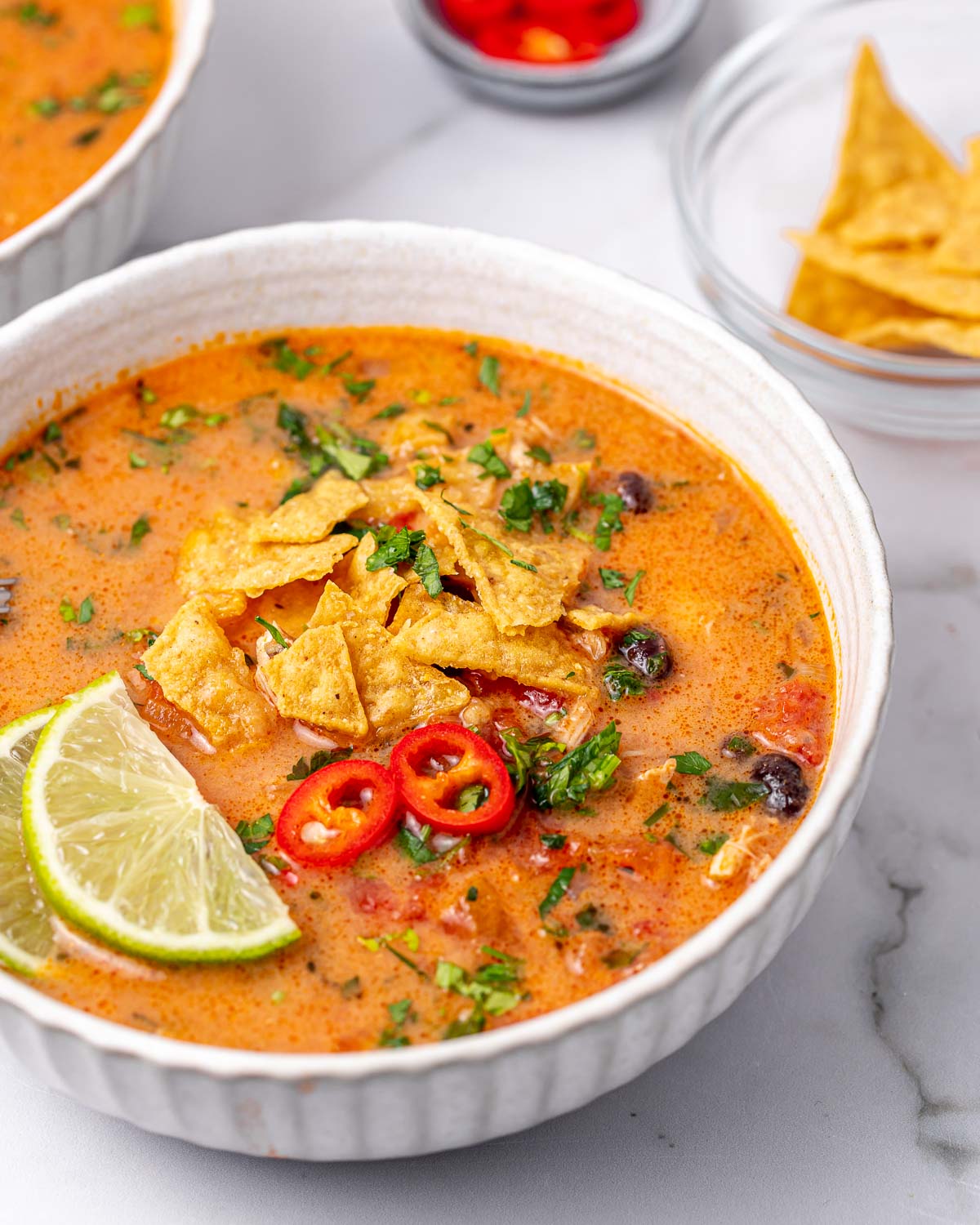 Whenever I have cooked shredded chicken in the fridge that needs to be used, I make this quick chicken tortilla soup. It's incredibly appetizing, satisfying, and budget-friendly!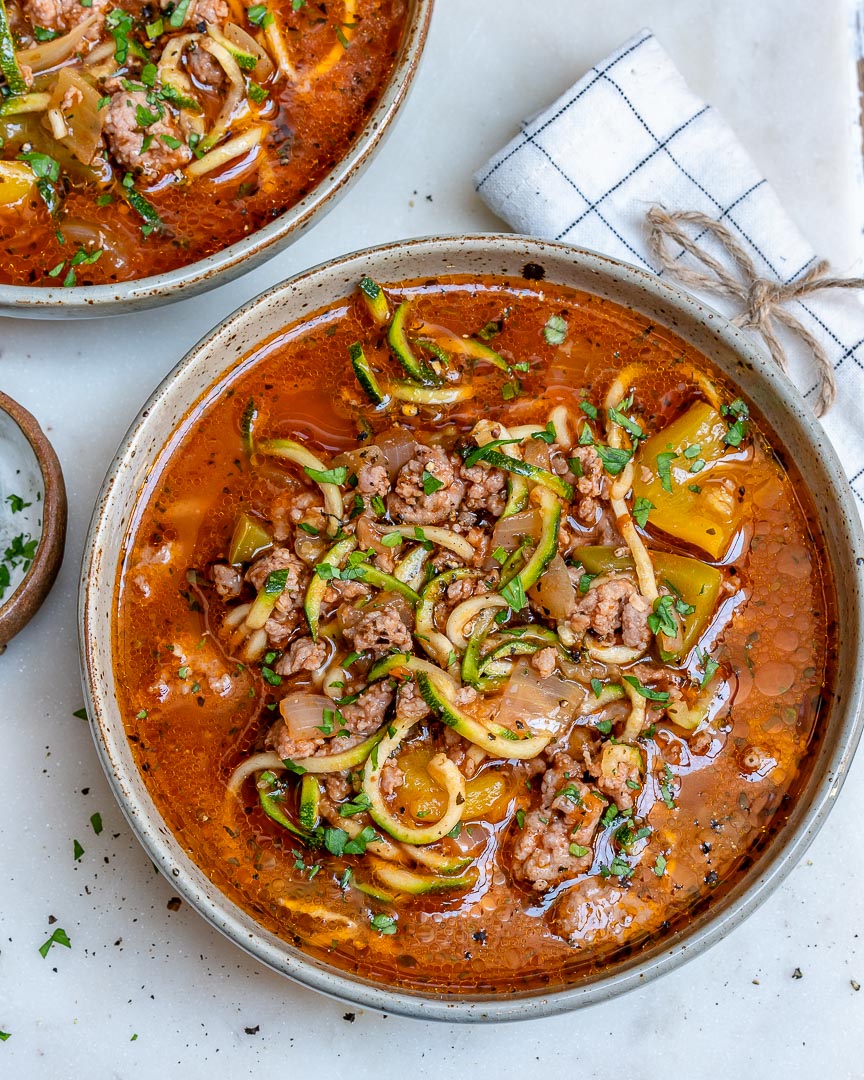 Make a batch of this soup for your food prep, then add/heat the zucchini noodles right 
before eating.
Zucchini is packed with several essential vitamins, minerals, and antioxidants. Plus, it's 94% water and has a high fiber content! 
To simplify things the week before Thanksgiving, pick a few recipes from the first category for your lunches and two or three of the second group for your dinners.
Just make extra so you have ready-to-go meals every day leading up to Thanksgiving.
That way, you can dedicate all or most of your time in the kitchen to preparing for the big day.  
Now that we have several lunch and dinner options, let's move on to breakfast! 
Although you may be busy thinking about cooking for the big feast, everyone still needs to eat a nutritious breakfast on Thanksgiving.
Of course, you'll want a quick and easy meal, but also consider the health benefits!
Some essentials you'll want to consider when choosing your weekly breakfasts are protein, healthy fat, and whole grains, which will take longer to digest, making you fuller longer (which might help lessen how much you eat during Thanksgiving).
Also, recipes with plenty of fruits are great for hydration and nutrition without sacrificing delicious taste.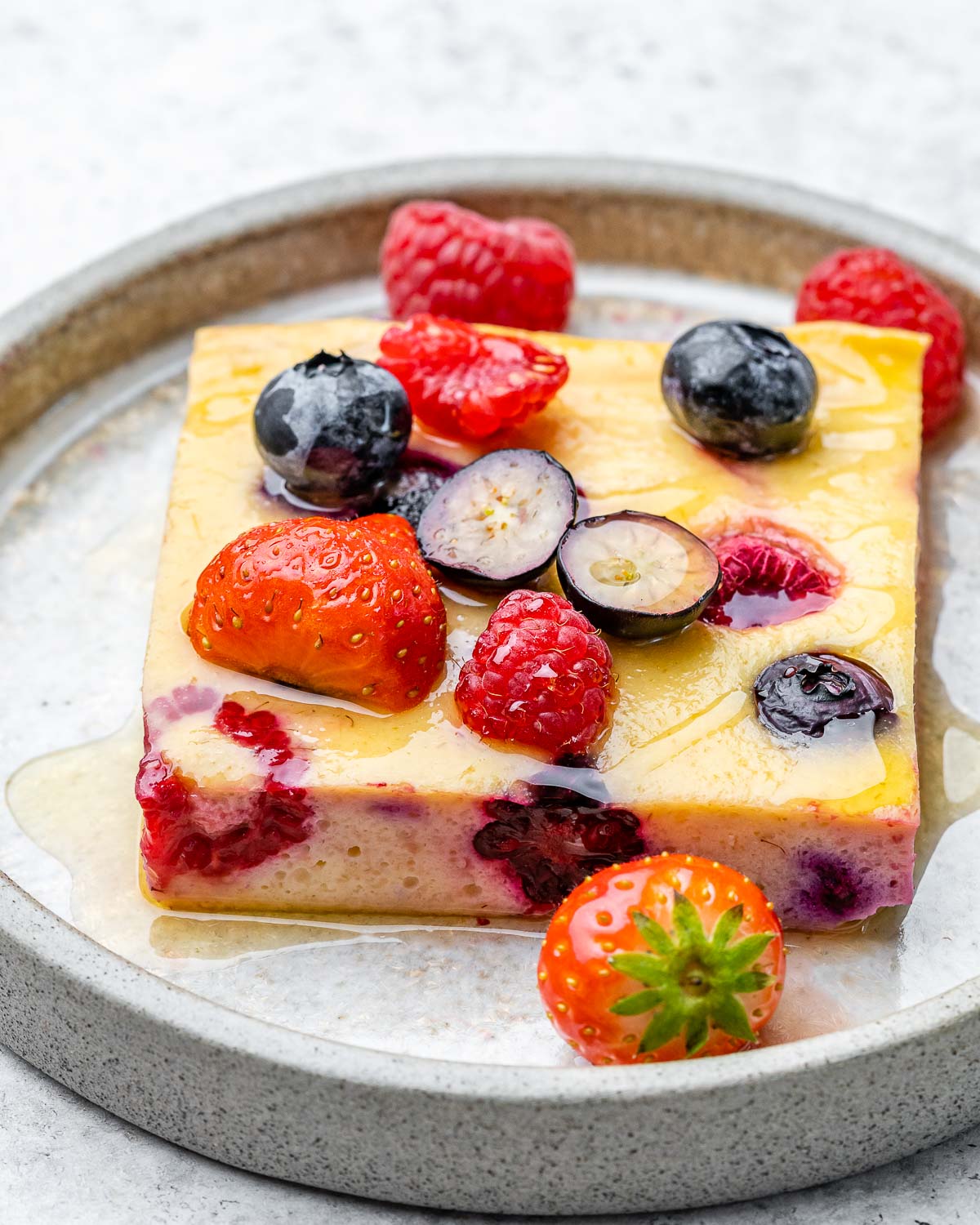 This protein-packed Breakfast Fruit and Yogurt Bake is superb and perfect for those who love something a little sweet in the morning.
Plain yogurt contains lots of water and nutrients that may boost your health.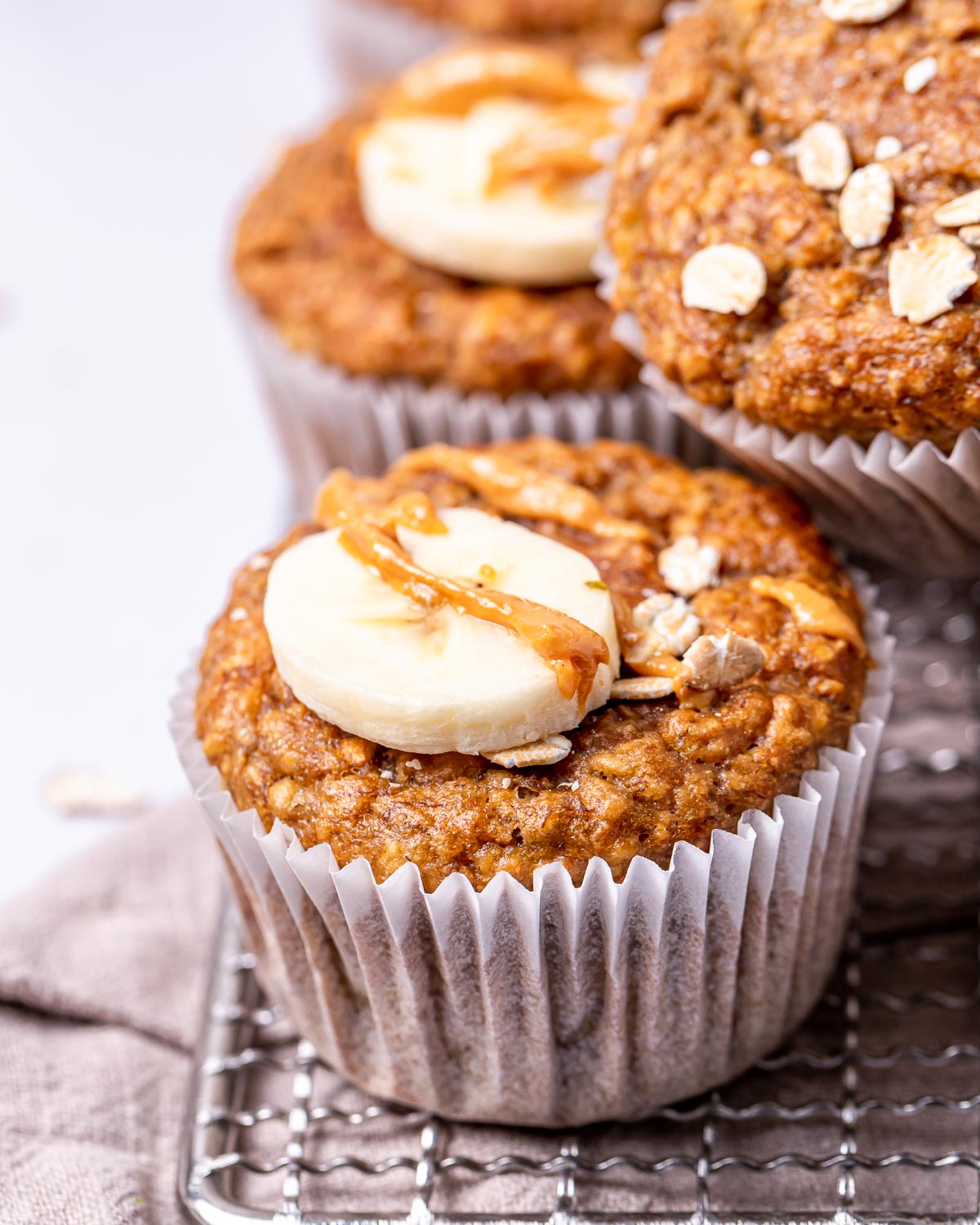 Muffins are one of the best ways to prepare breakfast in advance so you can grab and go the next morning.
These are inexpensive and will fit nicely with your seasonal fall and winter meals!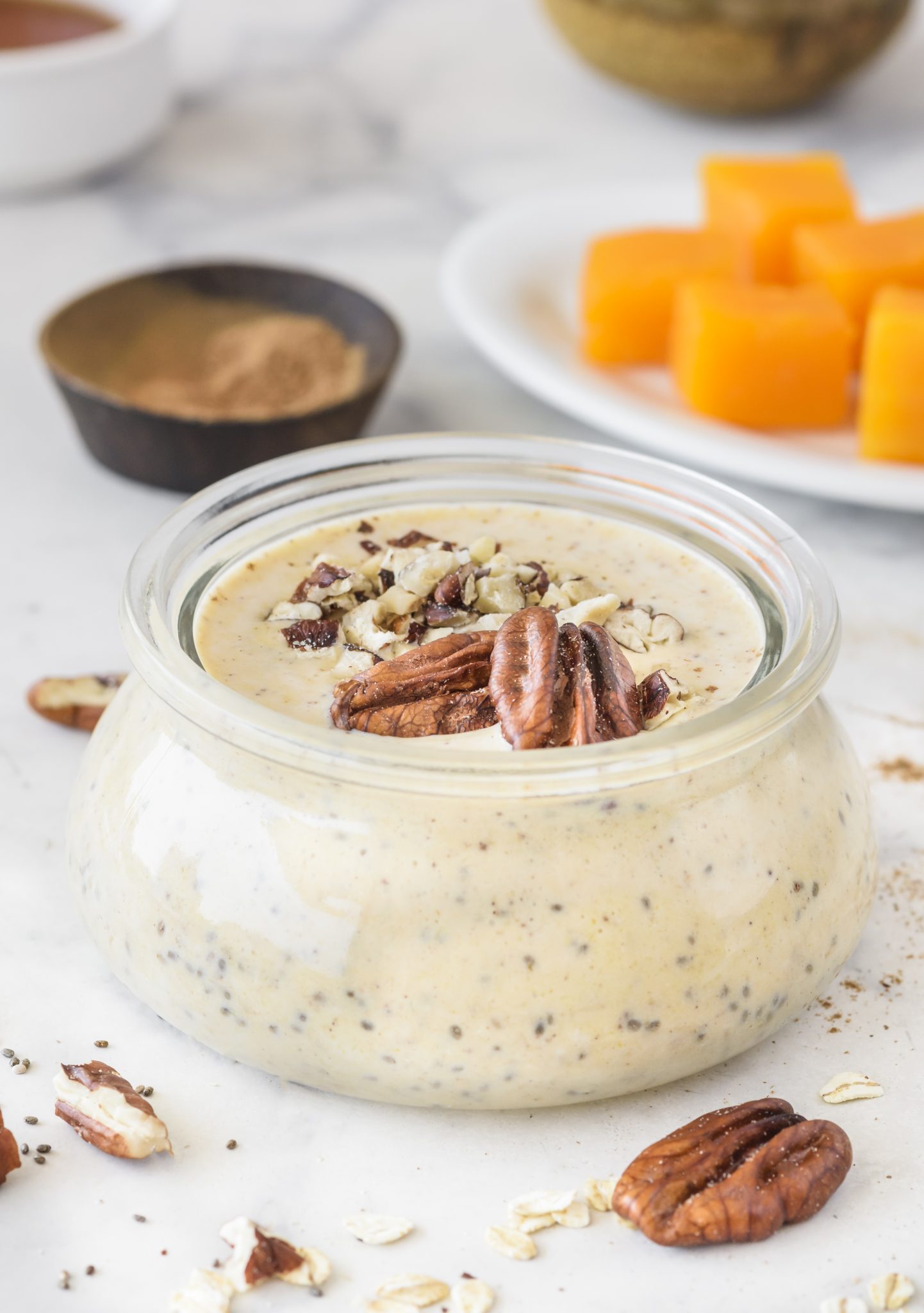 Not only do overnight oats save you time in the morning, but they're also easier to digest than unsoaked oats.
Additionally, there are several reasons to add pumpkin to your diet: it's tasty and loaded with vitamins, minerals, and healthy plant compounds.
For more on pumpkin, including health benefits and recipes,
check out this post
!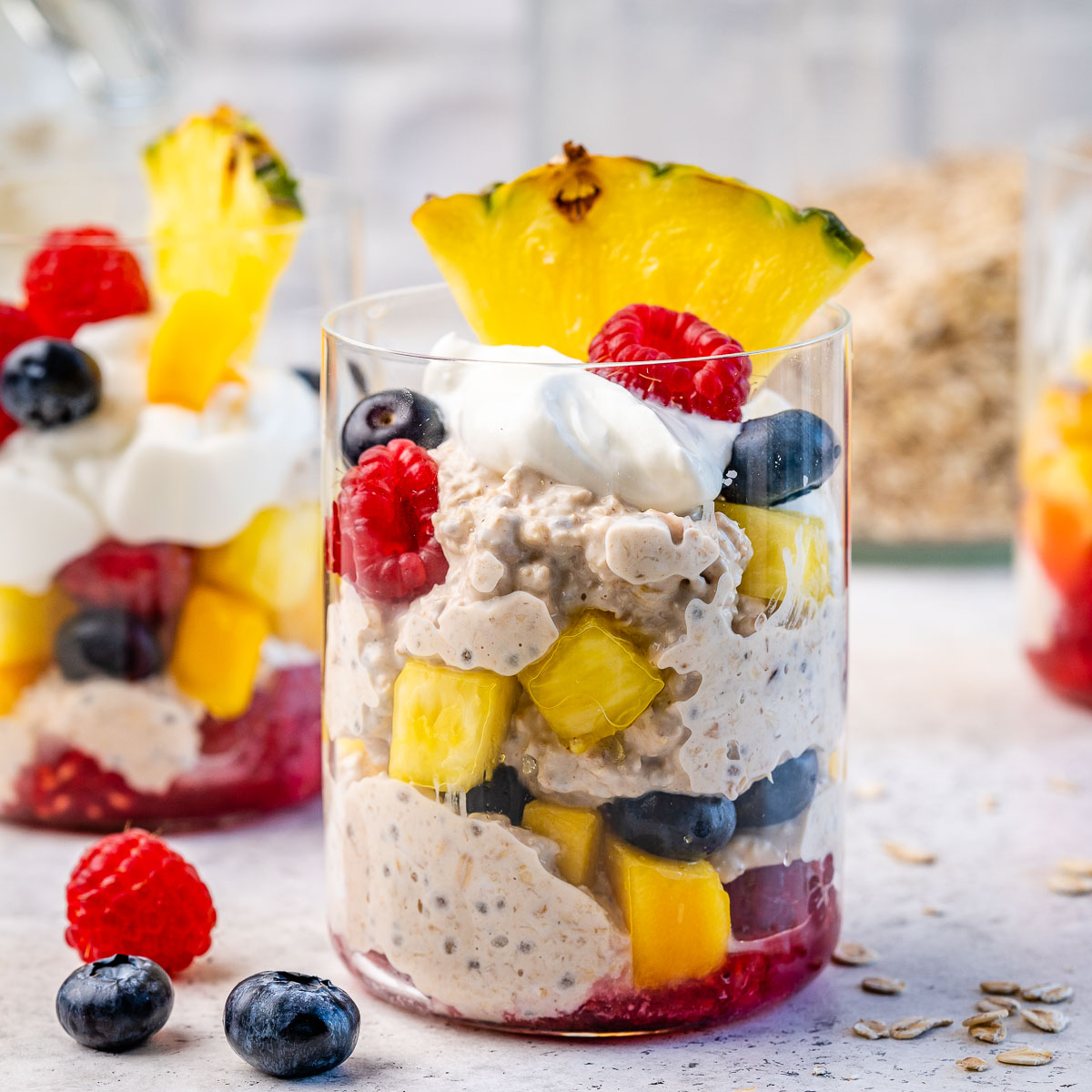 An ultra-refreshing and super satisfying cold breakfast that involves ZERO cooking and a ton of fruits!
Feel free to get creative and make these parfaits your own by adding your favorite fruits.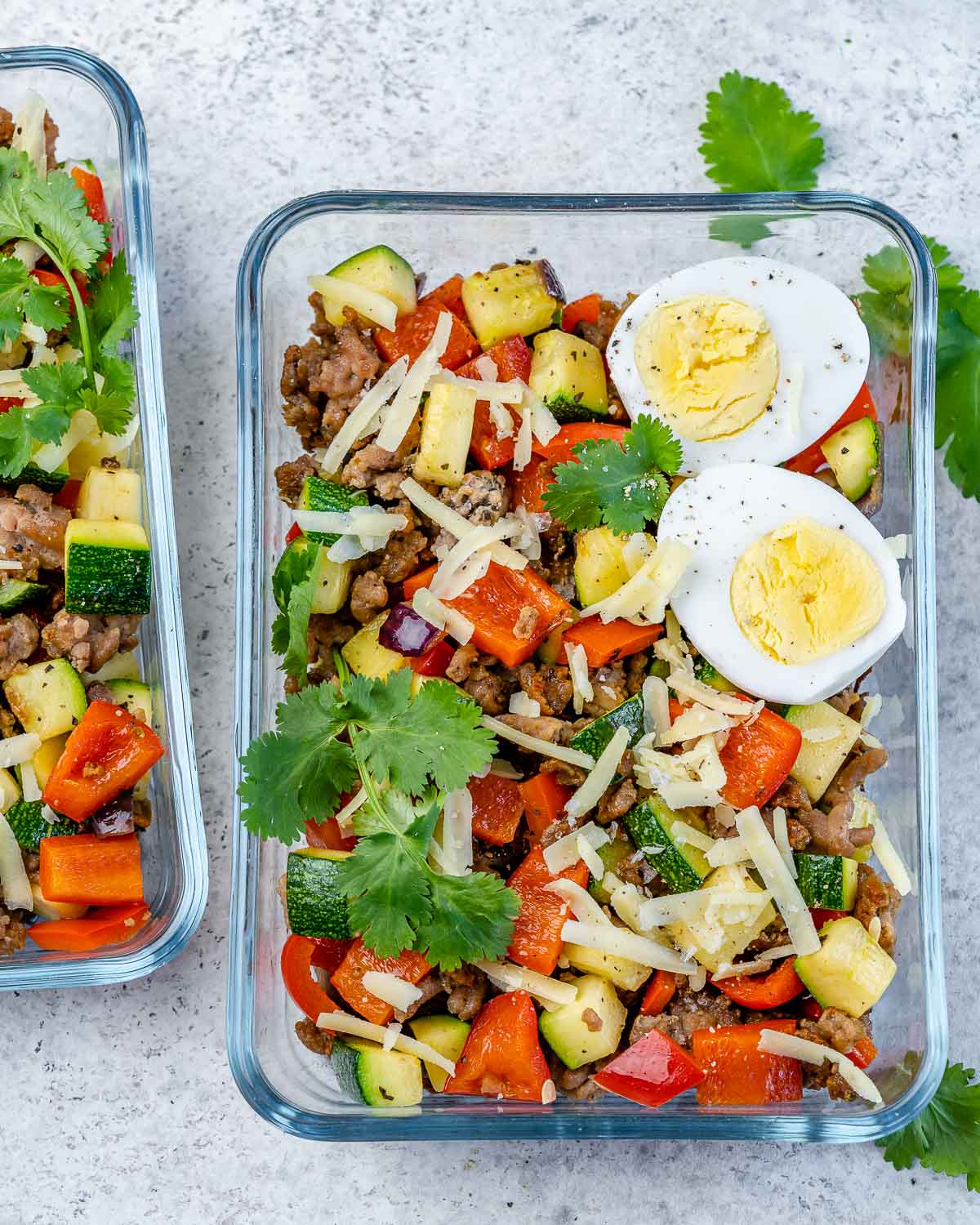 If you have a few veggies you need to use soon, this recipe is for you!
Starting the day with protein and veggies helps me to feel more satisfied and energetic throughout my busy mornings.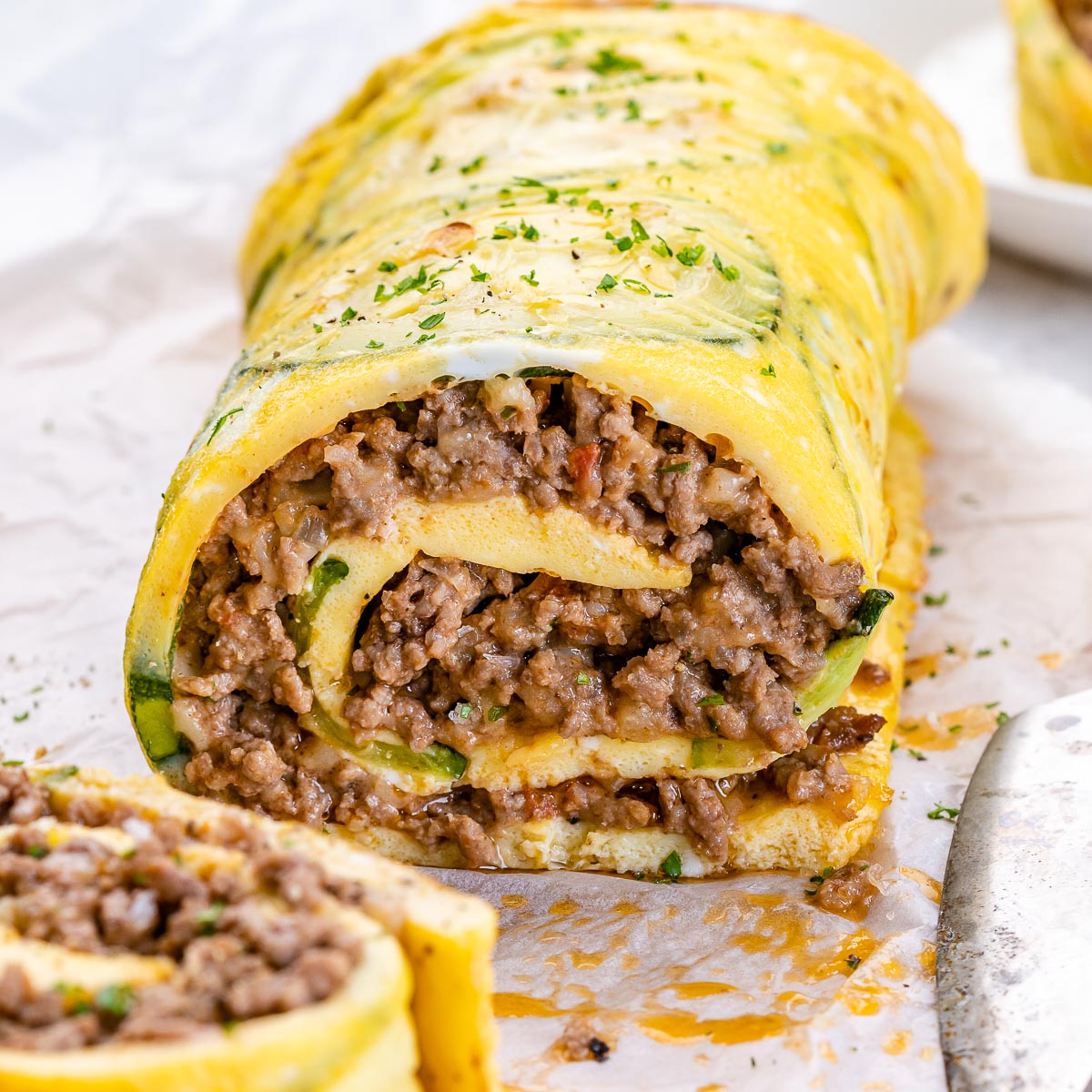 This is truly amazing, unique, and easier than it looks – so try it out this week! High protein and lots of flavors are the
best
way to start your day.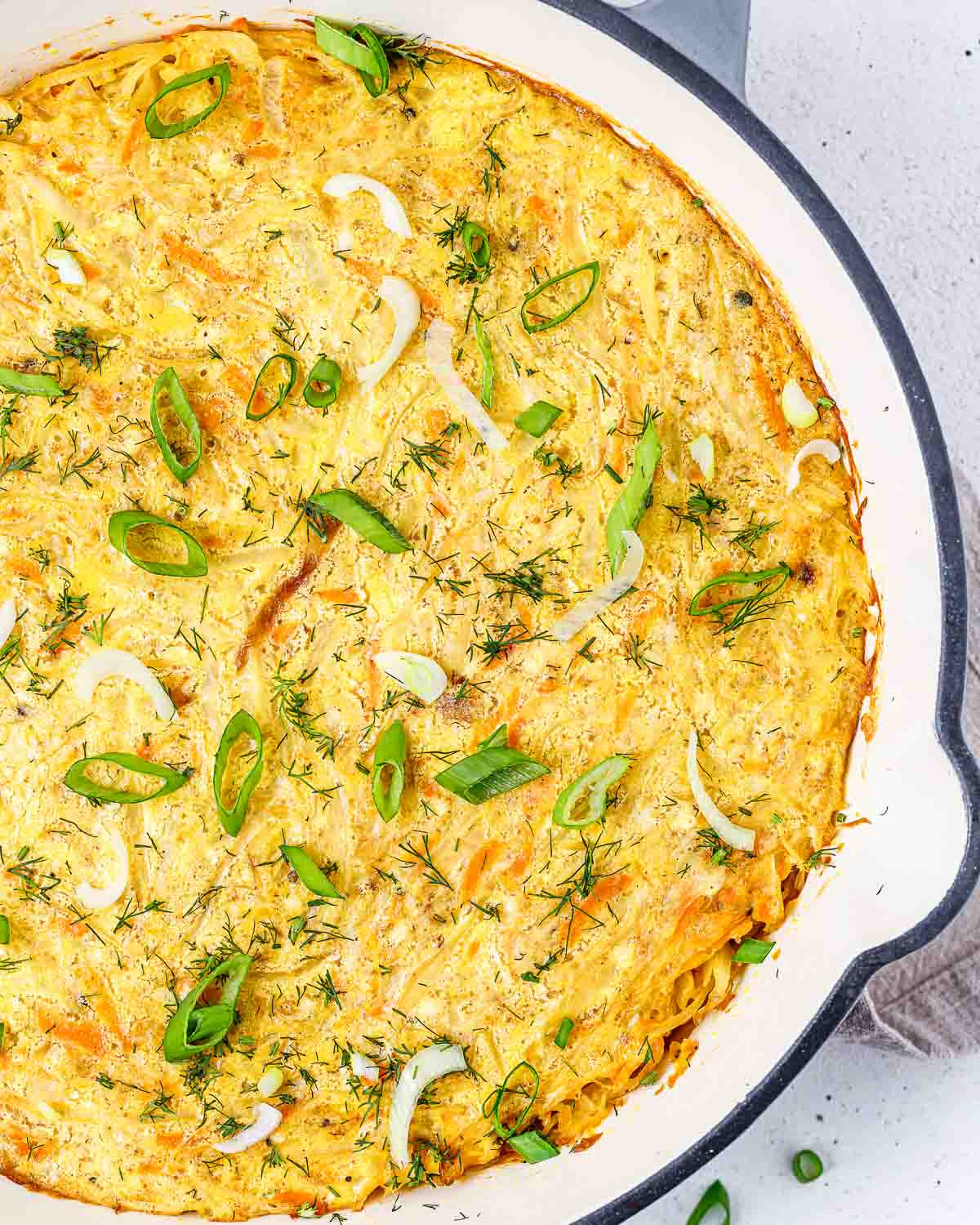 What's better? Starting your day with a whole serving of vegetables or eating something incredibly flavorful and satisfying?
You likely already know what I'm going to say here – there's no need to compromise with this frittata!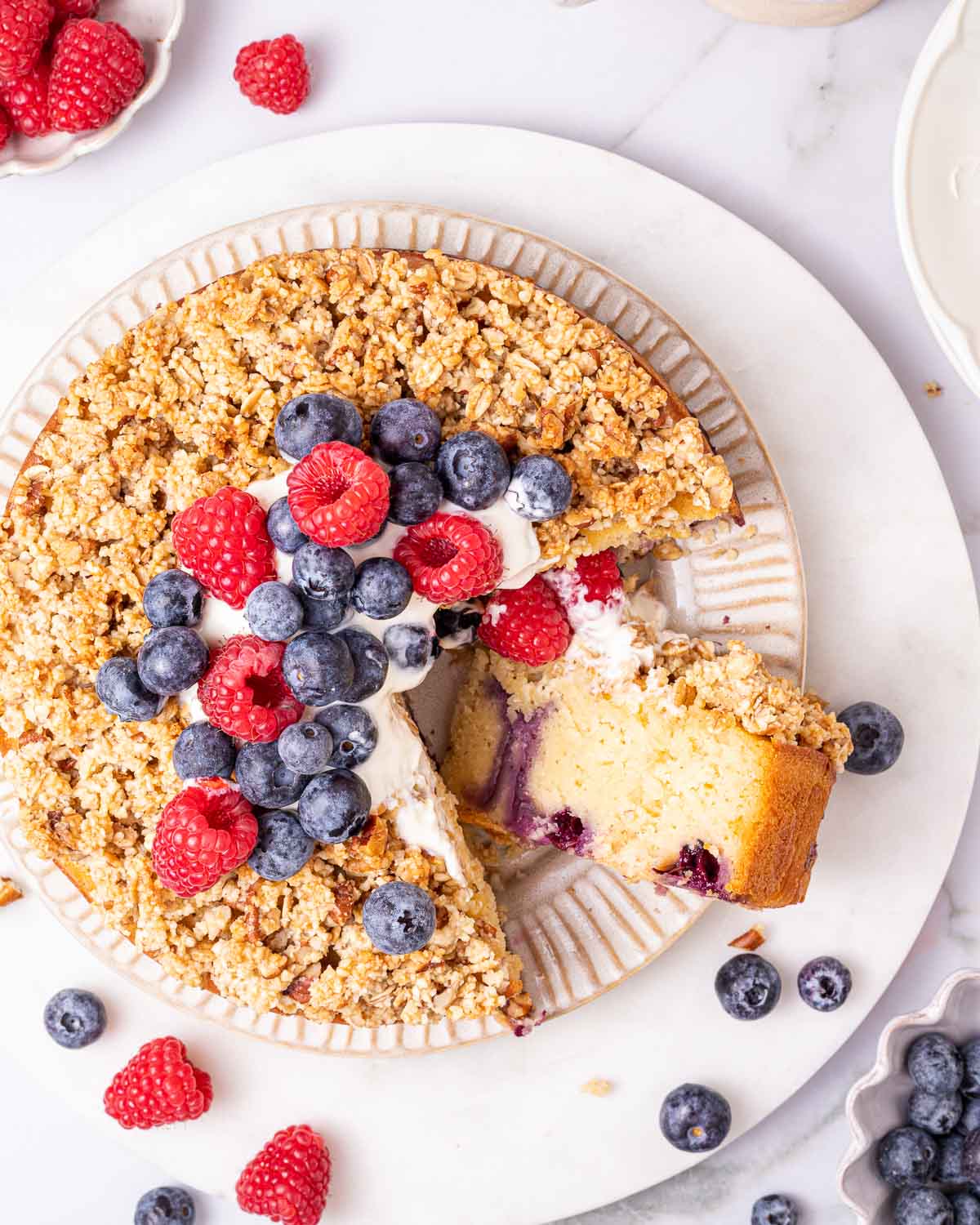 This Yogurt Berry Breakfast Cake is an exceptional breakfast to prepare when you have a bigger group to feed, and you want it to be beautiful and impressive – like a holiday weekend! 
Alright, that concludes our pre-Thanksgiving menu survival guide!
I hope this list makes your life these next few weeks easier. The holiday season is wonderful for many reasons, but the spaces between celebrations are often forgotten amidst the chaos.
With these recipes, you can fill your "in-between" menus with light, hydrating, nutritional, balanced, and simple meals that (hopefully) save you time and money (both of which you'll be spending more of during the Holidays).
For more helpful ideas, here are some of our recent recipe roundups:
Share your favorite things to cook before Thanksgiving, Christmas, or any other big celebration in the comments below!
Leave a Comment Below:
Related Posts :
..